Are you looking for the most fun holiday ideas with teenagers?
It can be a challenge to keep them interested and enthusiastic, but don't despair – we have some great ideas here that are sure to get everyone excited!
Whether they're just hitting the tween stage or are in the middle of high school, gathering up all your teens and jetting off somewhere is guaranteed to provide an unforgettable experience.
We totally get where you are at. Our eldest daughter is turning 18 soon and our middle child has just turned 14. We try to travel at least 4 times a year (each time visiting some place new) so we have plenty of trips under the belt with our teenagers.
Here are some of our top picks for the best holidays with teenagers in 2024: get ready for fun-filled days exploring bustling cities or relaxing on one of Europe's gorgeous beaches…so read on!
Here Are The 20 Best Holidays With Teenagers To Check Out In 2024
________________________________________
Traveling with teenagers doesn't need to be a daunting task. We find that it is really about compromise and balance. Who knows, if you go somewhere really interesting they may even forget to check their phones.
But before we start, we think it is important to have a quick brainstorming session and write down all the things your teenager is currently passionate about.
Because the best vacation for teenagers is one that involves activities that they will love – and every teenager is different.
For example our 17-year-old, really needs a good balance of activities versus 'leave me alone' time at a resort or Airbnb. She is a tech-head and an introvert so she is happier when she gets time to do her own thing and get lost in some games.
She is really into things such as Anime, comic books, drawing, and planes, and as with most kids, she loves fun places such as theme parks, rope courses, etc. So we try to include a few activities that we know she will absolutely love.
To help balance days to keep her from feeling overwhelmed, we typically try to head out in the morning and come back to the resort somewhere around mid-afternoon to give her time to do her own thing.
Here are our top 20 best vacations for teens.
---
1. Dubai with Teenagers
– For Teens Who Love Adventure –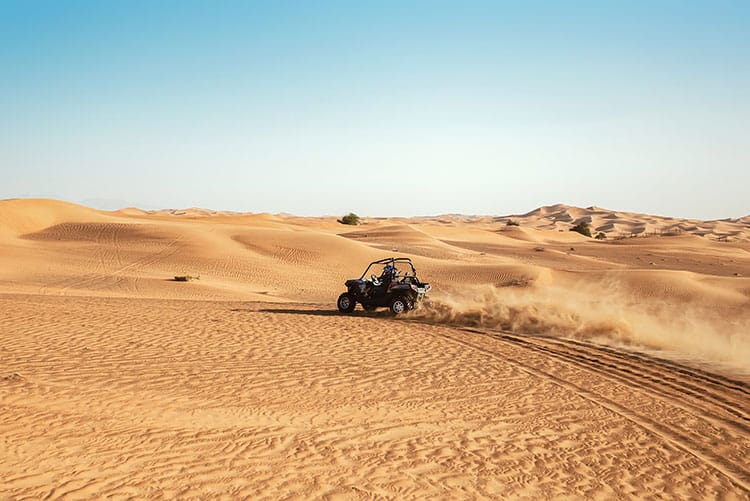 Looking for one of the best holidays for teenagers that also offers a good dose of adventure?
For one of the most teenage-friendly holidays that you can have, why not head to Dubai?
Your teenagers will enjoy the adrenaline rush of a desert 4×4 safari (our teenagers love quad bike sand duning – it's so much fun!), or why not take them on a camel ride across the dunes?
Had enough of the sand? Take them to the beautiful beach where they can kill some energy.
After more water activities during the hot days?
How about these for some great holiday ideas for teenagers:
Aquaventure Waterpark
IMG Worlds of Adventure
Lost Chambers Aquarium
Hub Zero Gaming Experience
Hysteria Haunted House
Glow-in-the-Dark Mini Golf
Thrill Zone Laser Tag
Virtual Worlds Gaming
Don't forget to head to the Dubai Mall. Why? Because this mall is AMAZING.
Your teenagers will love the ice rink, but there is also the Dubai Aquarium, which is one of the largest aquariums in the world.
You'll also find an Underwater Zoo, as well as a really cool indoor theme park.
You can kill lots of time on the rope courses, in the arcade, on the rollercoasters and simulators, and more.
It's definitely one of the best holidays with teenagers you can have!
Want to hear from other parents who have been to Dubai?

Our kids were 14 and 16 and both absolutely loved it – one of the few places they want to go back to.

Would recommend the Wild Wadi, desert safari, trip round the museum, the 'duck trip' which goes on land and across the creek.

We stayed at the Madinat which is superb for teenagers as you have the souk and restaurants on site – well worth a visit even if you're not staying there.

Propmill (Reviewed on TripAdvisor)
Wondering when to plan your trip to Dubai? Click here for more information on the best time to visit Dubai.
Want to head to Dubai? Below we have information on where to stay and which tours to book so you can have an awesome trip!
Where To Stay In Dubai:
For an epic family trip, why not book a room at the world-famous all-inclusive Atlantis The Palm?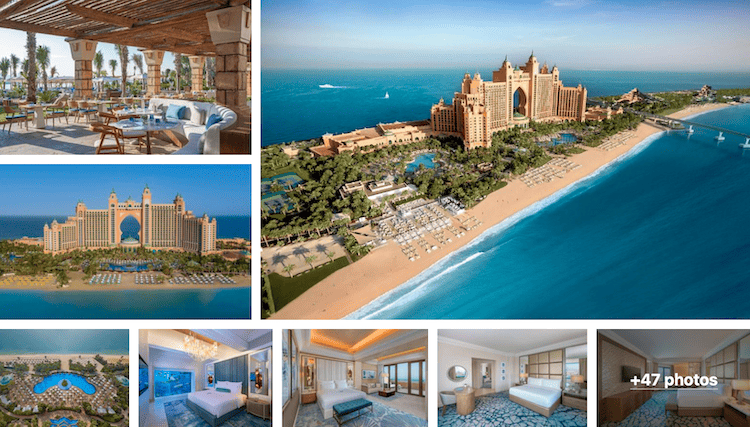 This resort has rooms to fit up to six people.
What we love about this resort is that it has an underwater aquarium, and swimming with dolphins opportunities.
You'll also have complimentary access to the Aquaventure water park and the Lost Chambers Aquarium.
So you can entertain the teens without even leaving the resort.
Which Activities To Pre-Book: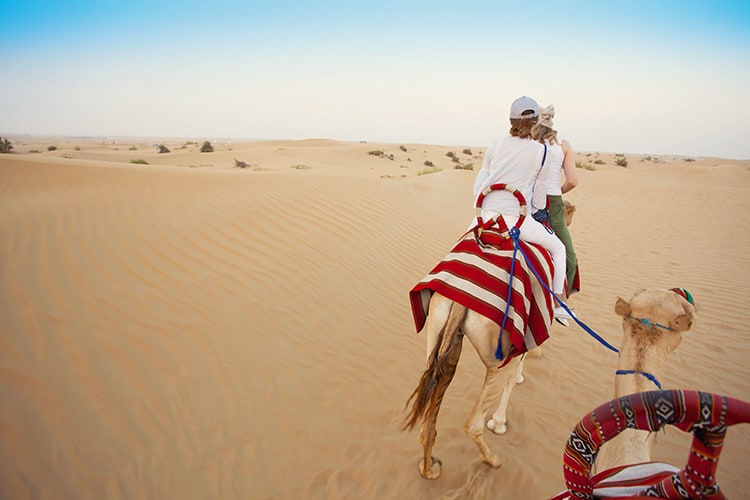 ---
2. Hawaii
– For Teens Who Love Water and Nature –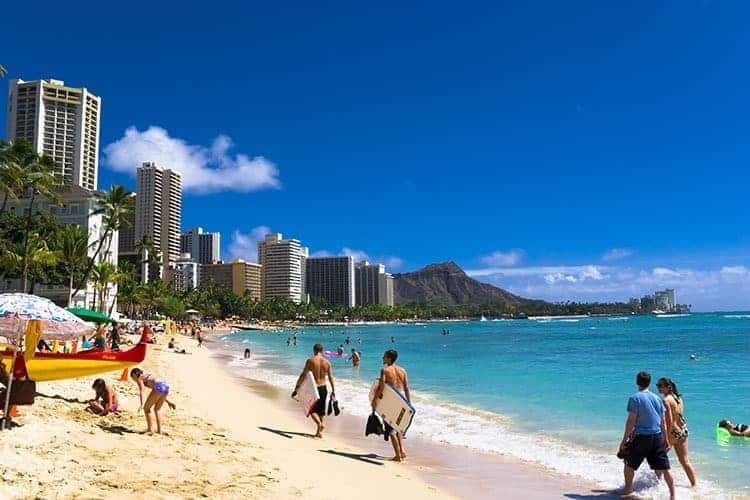 Maybe not the most unique from our list of teenage vacation ideas, but Hawaii has to be on the list. Hawaii is definitely one of the best activity holidays for teenagers and families.
Of course, we all know that Hawaii is the perfect island-style vacation. It is one of the best family vacations for teens who love water, the beach, and surfing.
Sometimes the best holiday for teenagers is simply a destination where they can be lazy. But for those who love to stay active, there are plenty of things to do to kill the energy.
Teenagers can enjoy some stand-up paddleboard lessons, or why not learn how to conquer those waves on the surfboard? You can even go snorkeling.
For teenagers who love adrenaline, how about jet-skiing or paragliding?
You're sure to come away with a really satisfied teen.
Had enough of the ocean? There are waterfalls to discover and horseback riding to enjoy.
Grab your Go Oahu Card – All-Inclusive Pass and visit some of the best attractions on Oahu. After all, Oahu is one of the best places to go for family day trips in Hawaii.
Visit the historical Park of Pu'uhonua O Honaunau. Or visit Honolulu Zoo where you can see a range of endangered Sumatran tigers, Hawaiian Nene, Komodo dragons, and black rhinos.
After all, Oahu is one of the best places to go for family day trips in Hawaii.
Want to hear from other parents who have been to Hawaii?

Our two teen boys loved the ATV tour of Kualoa Ranch. The vistas were absolutely breathtaking and the ride itself was fun and easy.

They also loved our drive along the North Shore. We stopped at many beaches along the way and did a lot of swimming and snorkeling.

Another thing they loved to do as well was shopping at the Don Quijote store in Honolulu.

They were in awe of all the different foods and snacks and filled up all the empty spaces of their luggage with goodies to bring home.

Anovamom (Reviewed on TripAdvisor)
Where To Stay In Hawaii:
One of the best family resorts in the US is situated in Hawaii. The Grand Wailea Resort Hotel & Spa, A Waldorf Astoria Resort, is a fabulous 5-star resort with rooms for up to six people.
What we love about this resort is that it has a water park, nine outdoor pools, as well as a teen lounge called The Spot.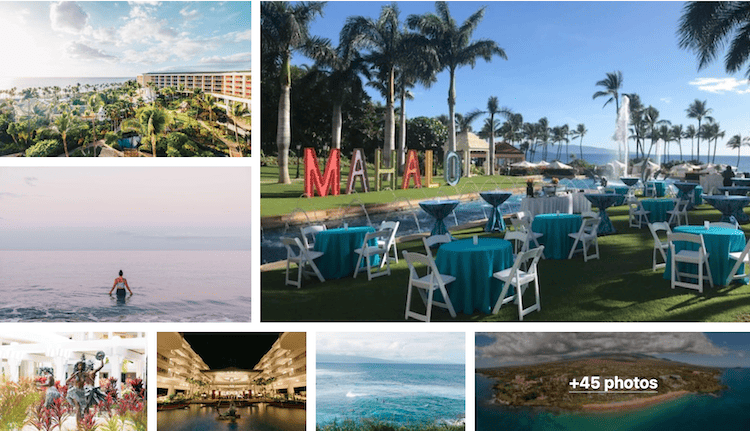 A teen lounge is a fabulous place where teenagers can go to play video games, table tennis, air hockey, foosball, and pool. We find that a teen room is really helpful for rainy days.
If you have a teenager that loves to be busy, it also offers paddleboard lessons, guided stand-up paddle excursions, guided kayak tours, and the outrigger canoe experience.
Which Activities To Pre-Book: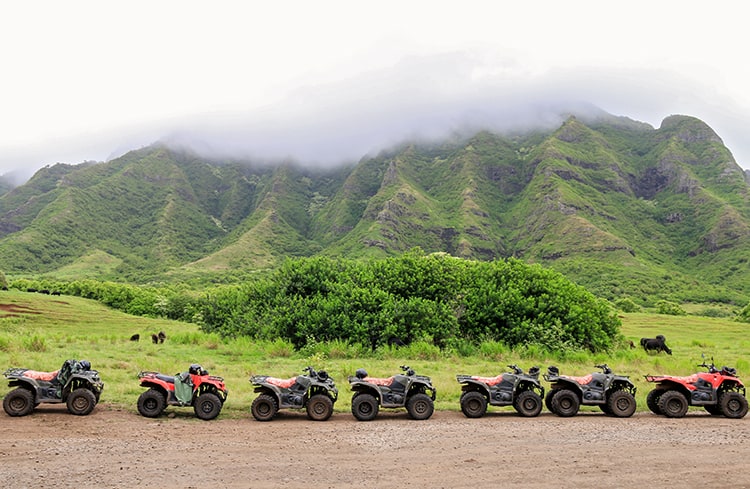 Not sure which island to book for your trip? Here is a handy post that compares Maui versus Kauai.
Hawaii is definitely one of the best holiday destinations with teenagers. There is just so much to do to keep everyone happy and active.
---
3. Italy
– For Teens Who Loves Culture, History, And Beaches –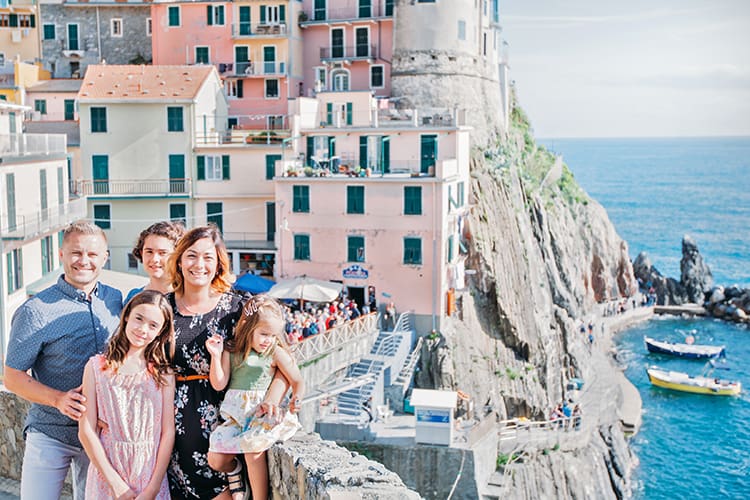 is hands down one of the best holiday destinations for families with teenagers. How do we know? We have done it and survived.
Yes, we spent a whopping three months traveling from the top to the bottom of this amazing country and have only amazing Italian stories to tell.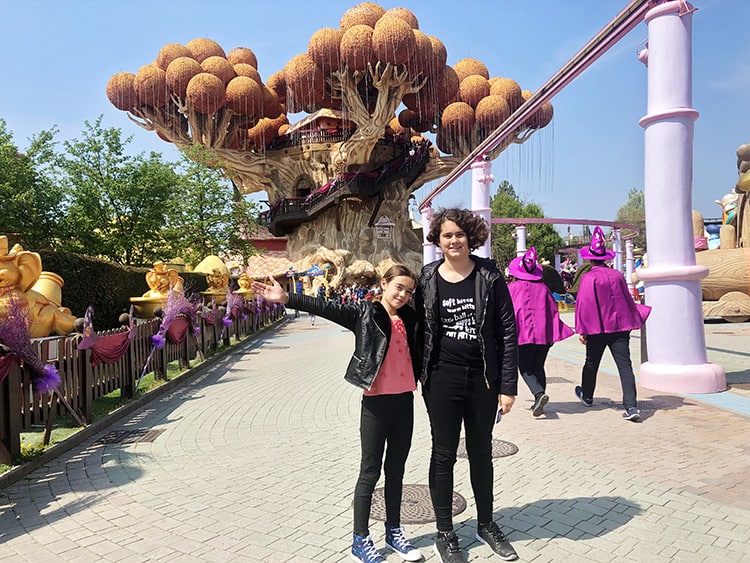 Italy is an extraordinary country with tonnes of things to do on the best family vacation with a teenager.
From countless historical monuments such as those in Rome, Pompeii, and Matera, to check out amazing destinations such as the Amalfi Coast, Cinque Terre, and Taormina.
We have only scratched the surface here. Italy is a wonderland of teen-friendly activities.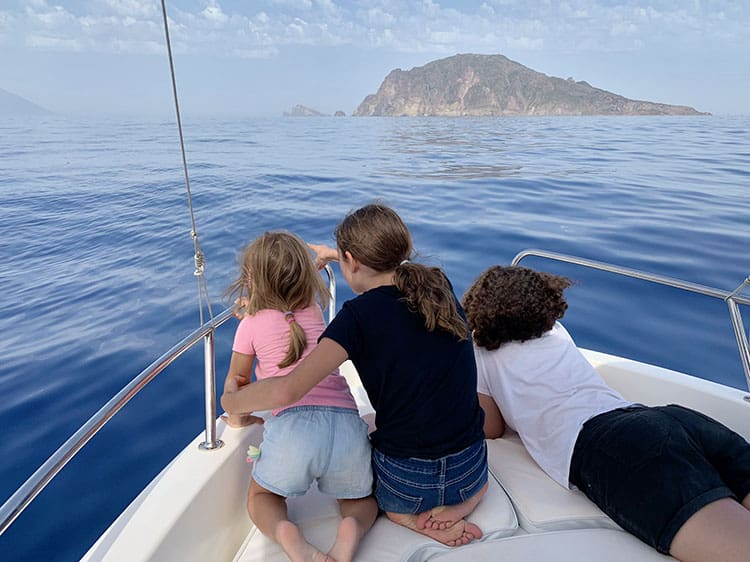 Exploring the Aeolian Islands via a private boat rental
There are sensational theme parks such as Gardaland, great places to check out on motorboats like Aeolian Islands, and so much more.
So if you are searching for the best family vacation ideas with teenagers, Italy is your country for sure.
Our teenager absolutely loved Cinque Terre, the Puglia region, Sicily as well as Lake Garda (together with Gardaland themepark).

I think it is important to know what your child loves doing, for example my teenager thinks it is incredibly boring and painful to check out old towns (one of my favorite things).

So it is always a compromise (example: let's check out the old town today and tomorrow we can spend the day at the themepark), otherwise I end up with a grumpy teenager.
Where To Stay In Italy With Teenagers:
For the best family vacation with teenagers, you must choose the right spot to base yourself at.
Here are some of our recommendations Lucca, Orvieto, Amalfi Coast, Lake Como, Lake Garda, Ostuni, Sicily, and other places in Southern Italy.
Which Activities To Pre-Book:
---
4. Cuba
– For Teens Who Love Vintage Cars And Historical Buildings –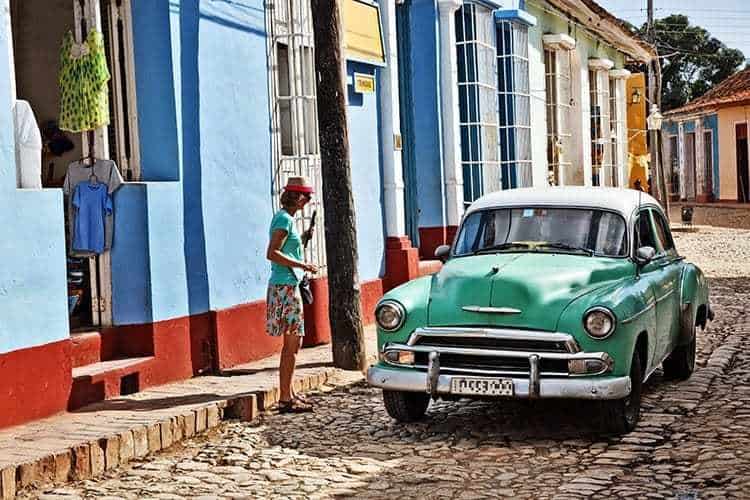 One of the best places to go with teenagers who love vintage cars!!
Cuba is often recognized for two prominent characters, Fidel Castro and Che Guevara. This country has a rich history of French colonial architecture and is also world-famous for its Cuban cigars.
Your teenager will love to take a tour around Havana in a vintage car and see the old-styled beautiful architecture of the city. A teenager's holiday with parents doesn't have to be boring.
You can spend your day on the beaches of Playa Blanca and Playa Linda Arena and visit Playa Tortugas to see the sea turtle conservation farm, which is also a popular sea turtle nesting site.
You can also trek through the stunning Escambray Mountains in the reserve site of Topes de Collantes. They are absolutely gorgeous, and make for one of the greatest teenage family adventure holidays!
It is important to realize that you need a visa to visit Cuba. You can use this helpful guide to get your visa for Cuba organized.
---
5. USA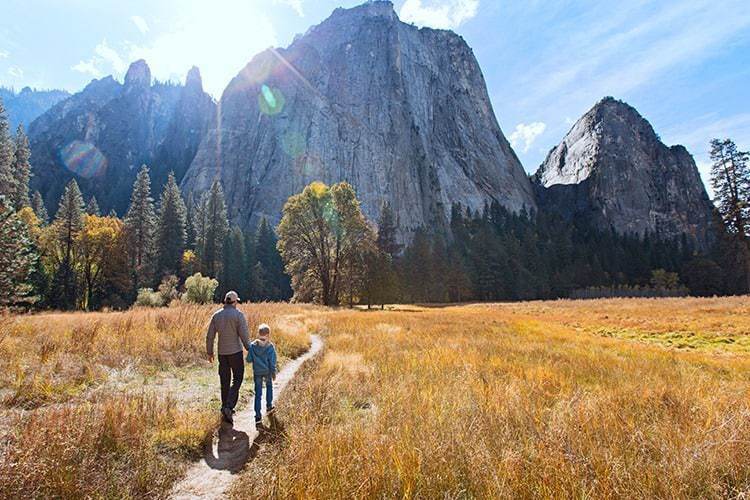 The best family holidays with teenagers often involve a good dose of outdoor nature.
Yes, I know your teenager might complain, but if they are anything like our teenagers, as soon as they are outdoors, they are happy and relaxed and having fun.
One of the best places to travel with teens in the USA is California. California is a US state which lies on the coast of the Pacific Ocean and is popular for Los Angeles, the hub of the Hollywood movie industry.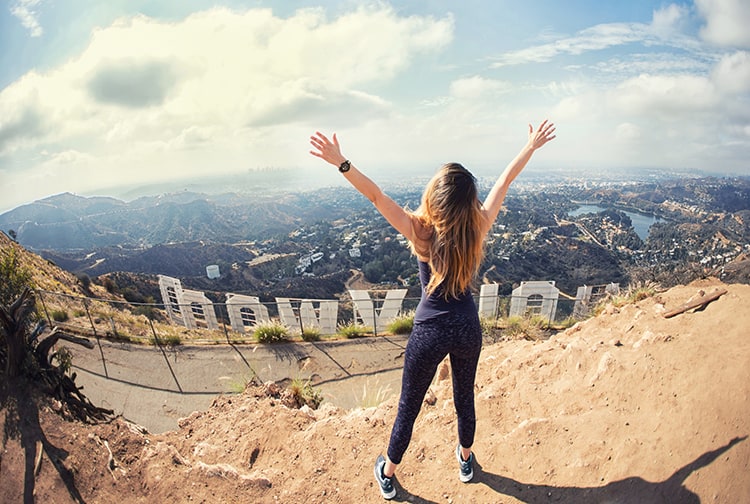 California is a great place for people of all ages but there are lots of different attractions that teenagers will love.
You can visit Yosemite National Park which offers hiking trails and places to launch a kayak.
Lake Tahoe is also popular for its ski resorts and stunning beaches.
Take a trip around Universal Studios Hollywood to experience the thrill of making Hollywood movies.
They also have Legoland (although we usually find that Legoland is aimed at younger kids).
You can camp, hike, or mountain bike in Death Valley National Park.
A few other locations to visit are Palm Springs, San Diego, Griffith Park, and Knott's Berry Farm. If you're wondering where to go on vacation with teenagers in America, this is the best place!
Which Activities To Pre-Book:
---
6. Costa Rica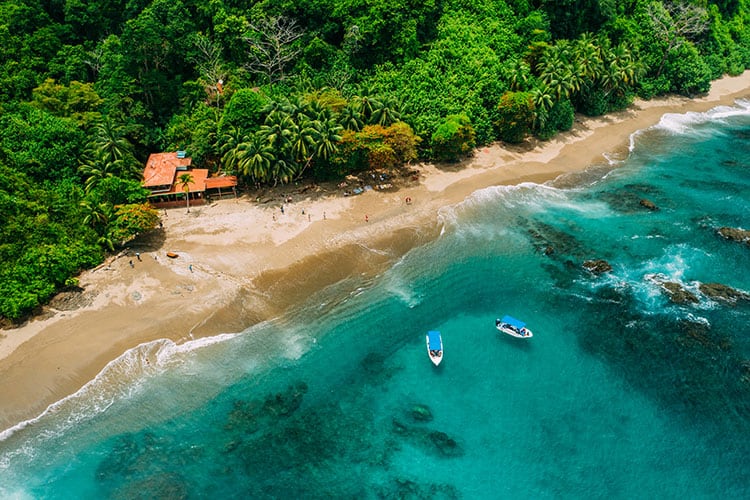 For one of the best countries to visit with a teenager, look no further than the beautiful adventure-filled Costa Rica.
Costa Rica is a great place to take your restless teenagers. You can join guided treks through the rainforest where you are either walking through the canopy on suspension bridges or hiking the paths of the Volcano!
You can expect to see monkeys, sloths, brightly colored frogs, large arachnids, reptiles, insects, and hundreds of different kinds of birds.
Costa Rica has beautiful beaches and you can give surfing, snorkeling, or scuba diving a try.
Teenage holidays with parents can be loads of fun for everyone (even the adults). See if you can find something that you both will love doing together!
Here is a great list of fun things to do in Costa Rica with kids check out where to stay in Costa Rica on our Dreams Resorts list here.
Want to hear from other parents who have been to Costa Rica?

Activities [in Manuel Antonio]. All but me went on a nearby zip-line, which they all enjoyed, although there is a bit of climbing at several platforms.

My daughters took surfing lessons, arranged by Tulemar, and had a lot of fun (we enjoyed watching).

We also took a tour of the National Park, with an excellent guide named Johan Chaves…

[In Arenal] the kids did river tracing — which involved rapelling and wading down rivers, and had a great time despite no prior experience.

They also enjoyed standup paddle-boarding.

My wife and I hiked the hanging bridges — which I don't recommend when wet.

The town has a nice center square, and my wife and kids had a great time going down there after the Ticos won a World Cup game.

There are also rafting, waterfall, and other tours that we did not get to try…

Ejeffrey (Reviewed on TripAdvisor)
Where To Stay In Costa Rica:
A fabulous hotel for your stay with your teenager/s is the popular Best Western Jaco Beach All Inclusive Resort. This hotel offers spacious rooms that sleep up to 4 people with garden and pool views.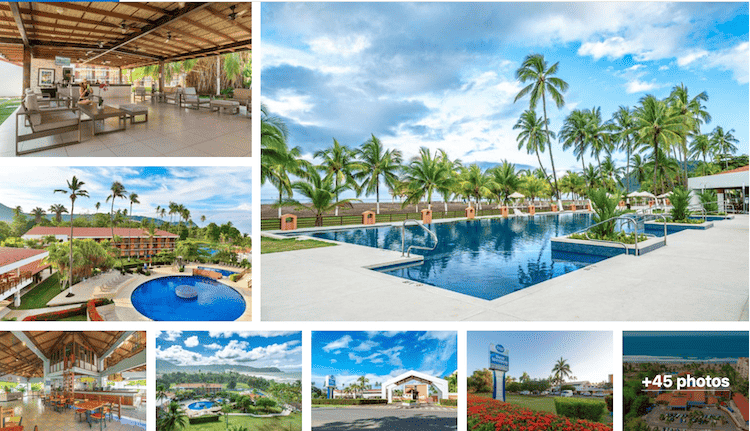 We love the facilities and activities on offer at this resort. The teenagers will love the stunning outdoor pools, and tennis and volleyball courts, and more, keeping them fully entertained.
Which Activities To Pre-Book: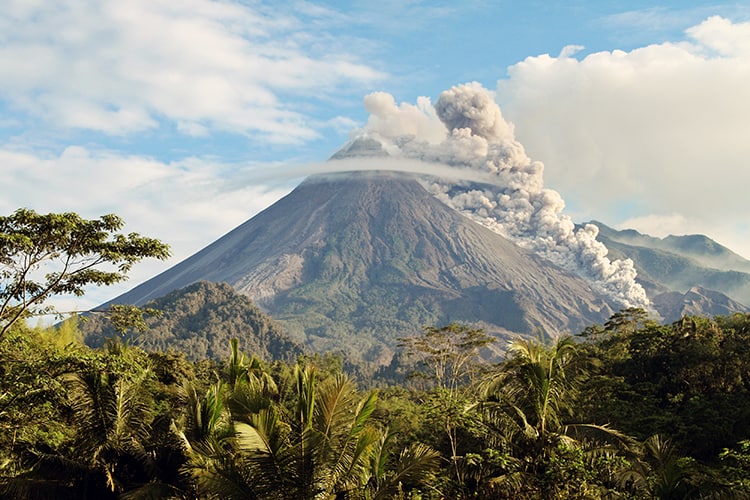 ---
7. Morocco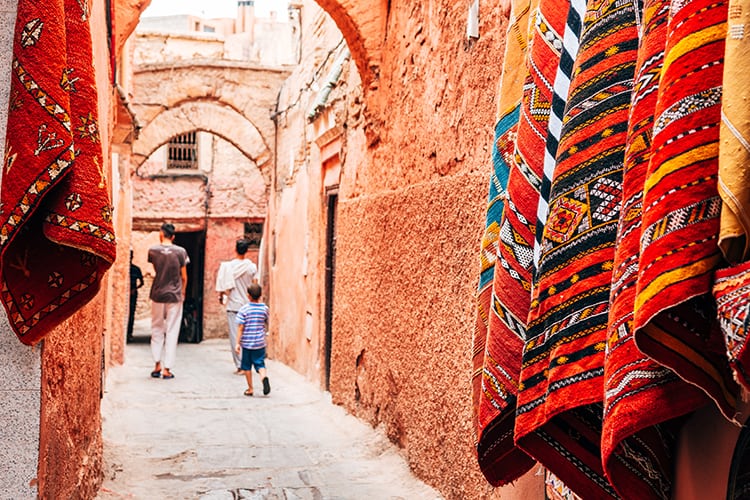 The best holidays for tweens and teens that don't mind the challenge of a brand-new culture. Marrakech is one of the best places to visit in Morocco!
Take your teenagers to the walled city of Marrakech and rent a traditional Riad to stay in.
This traditional home has an interior courtyard, or a garden in the center, which is great for relaxing at the end of a long day.
Spend your days exploring the exciting markets in Marrakesh. You can wander through a labyrinth of streets and see wares for sale, like pottery, jewelry, brightly colored fabrics, and rugs.
You will also get to see exciting sights like snake charmers, entertainers, and fortune tellers.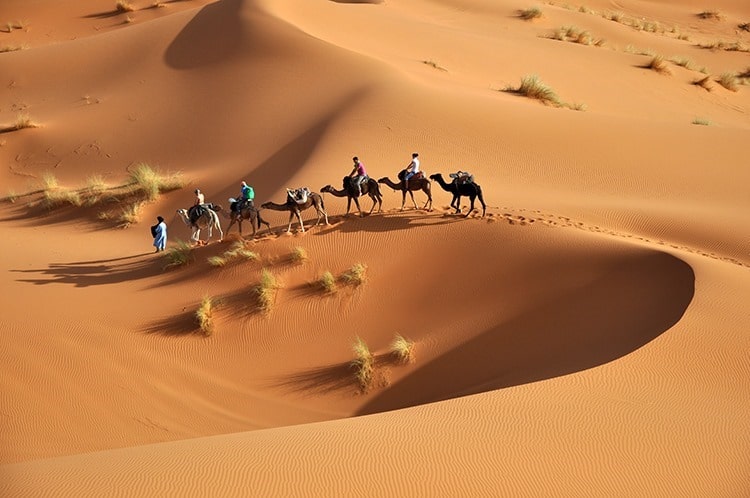 For the ultimate family bonding experience, why not take a multi-day trip out to the desert, where you can try camel riding or trekking in the Atlas Mountains?
And if you are after an extraordinary adventure such as climbing Mount Toubkal with your teens you can do it in this amazing country too.
Yes, these kinds of activities make Morocco one of the world's high-altitude destinations you must visit.
This is one of our favorite holiday ideas for families!
Want to hear from other parents who have been to Morocco?

We just returned from two weeks in Morocco with our two kids (ages 14 & 17). It was a wonderful trip! …

We stayed in Marrakech, went up to the High Atlas Mtns, drove out to the desert (Merzouga-Erg Chebbie dunes) by way of Ouarzazate and then to Fes and back to Marrakech.

Stay in local riads. We did stay at the Sofitel when we first arrived in Marrakech for our first three nights.

It was the end of June and I thought the large pool would be good for the girls. It actually was lovely and we did enjoy the pool each day.

The location was good as it wasn't far from the Medina and we walked there easily.

We, did, however, love the riad in Fes – Ryad Mabrouka – as well as the riad (with good size pool) in Ouarzazate.

The mountain retreat of Kasbah Toubkal was very unique – a cooperative ownership of local Berber and English.

BCA (Reviewed on TripAdvisor)
Where To Stay In Marrakech:
A great option for your stay is in the Dar Rhizlane, Palais Table d'hôtes & Spa.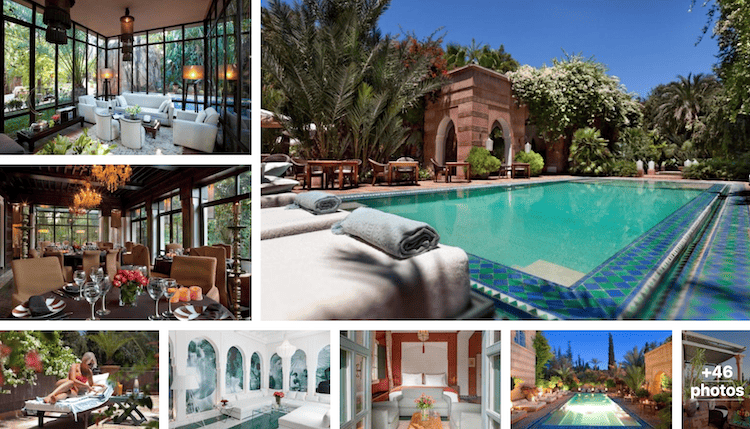 It can be hard to find bigger rooms in Marrakech and this hotel has accommodation to suit up to six people.
The outdoor pool will keep the teenagers happy whilst the parents can relax at the spa: win-win!
Which Activities To Pre-Book:
---
8. Sri Lanka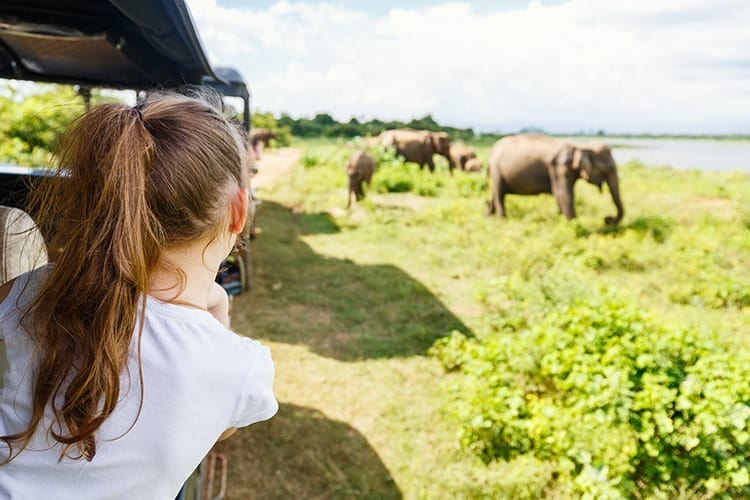 For teenagers that love animals, Sri Lanka is one of the best teenage holiday destinations to visit.
A visit to Sri Lanka offers a variety of experiences for teenagers with many outdoor activities.
Sri Lanka also has a lot of historic sites to visit. Be sure to visit Dambulla Cave Temple, where you can see relics and art. Explore the Temple of the Tooth, which houses the tooth of Buddha.
A visit to Sigiriya, a rock fortress that is accessible by steep stairs, will tire your teenagers out.
You can also visit the Pinnawala Elephant Orphanage to feed and clean up after the elephants or hop on one of the many safaris to see what wildlife you can spot.
Be sure to visit Arugam Bay, where you can relax on the pristine beach or try surfing.
Grab more tips about how to travel around Sri Lanka with teens and find some important information and tips for your trip to Sri Lanka here.
Truly a great option for those who are after teenage family adventure holidays.
Want to hear from other parents who have been to Sri Lanka?

We've just returned from a 12 day holiday this July with a 12 and 13 year old and did the following:

1 night Negombo,
2 nights Sigyria/Dambulla,
1 night Kandy
1 night Kitulgala (rafting),
2 nights Ella,
1 night Udawalawe( safari),
1 night each of Mirissa, Unawatuna and
1 night Hikkaduwa.

We loved the trip though probably should have spent a couple of nights in Mirissa and missed out one of the other beaches…

The highlights of the trip for our kids were, in order, Kitulgala, Udawalawe, Mirissa, Ella.

My highlights were similar but would probably put Udawalawe first and would include climbing Sigiriya.

Anyway, overall we all had an amazing time. I think you'll enjoy wherever you go in Sri Lanka, but for us we found our route gave us a bit of everything.

Nicola F (Reviewed on TripAdvisor)
---
9. Mexico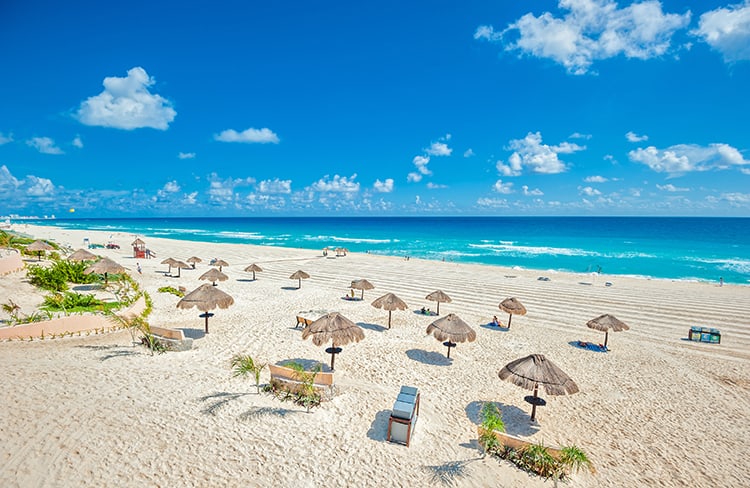 Cancun, Mexico in Central America, offers an unforgettable experience for the whole family.
The combination of surreal natural beauty, fascinating history, and a lively atmosphere makes Cancun a top choice for your next teenage holidays with your parents!
Between exploring the sea life in the remarkably blue waters, swimming with the dolphins at Isla Mujeres, and tasting the spicy, flavorsome cuisine of Mexico, your teens will have very little time for much else!
The only time you'll see your children on the phone is when they are snapping away at the unbelievable scenery.
In addition to countless outdoor activities, Mexico is also rich in culture and heritage.
When not snorkeling in the clear waters, you can enjoy a family trip to Chichén Itzá, the archeological wonderworld.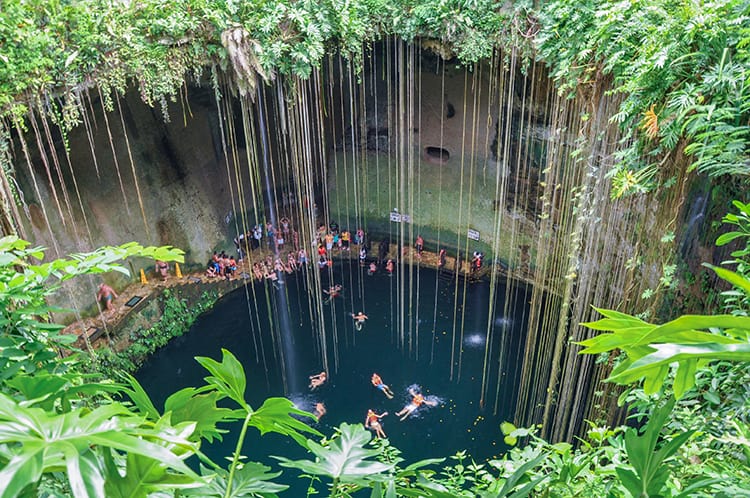 With so many exciting attractions and activities, it's no wonder that Cancun, Mexico, is one of the top destinations for holidays with teenagers.
With so many incredible resorts (including plenty of all-inclusive resorts) and accommodation options available, it will be a hard job leaving!
Where To Stay In Cancun:
One of the most popular luxury resorts by far is the gorgeous Hyatt Ziva Cancun. This 5-star resort has rooms that fit up to four people.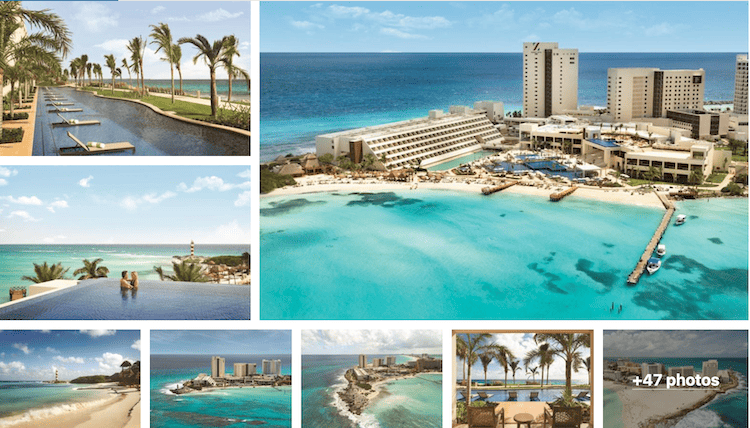 it is a pretty beachfront resort that is set on the beautiful strip of Punta Cancun and framed by the Caribbean Sea.
The teenagers will love the theater shows or they can choose to lounge out at one of the three beautiful pools.
Want to hear from other parents who have been to Cancun?

Our kids were [16 and 8] when we first started going to Mexico and we stayed at Moon Palace and they loved it.

Lots to do, included tours in the price, kids under 12 stay free depending on when you travel, they own the water park in town and guest can go for free.

[I]t is not near other resorts and very safe for young kids.

There was always something for the older one to keep busy and not have to be stuck with the younger one! Some with the younger one, always busy and rarely bothered his older sister.

We would get a room with two queen beds and still have room for a roll a way

The water is not as pretty and blue as other places do to the second largest reef in the world but the beach is huge and wonderful

Plus stay at one Palace and can play at them all included.

mcmomny (Reviewed on TripAdvisor)
Which Activities To Pre-Book: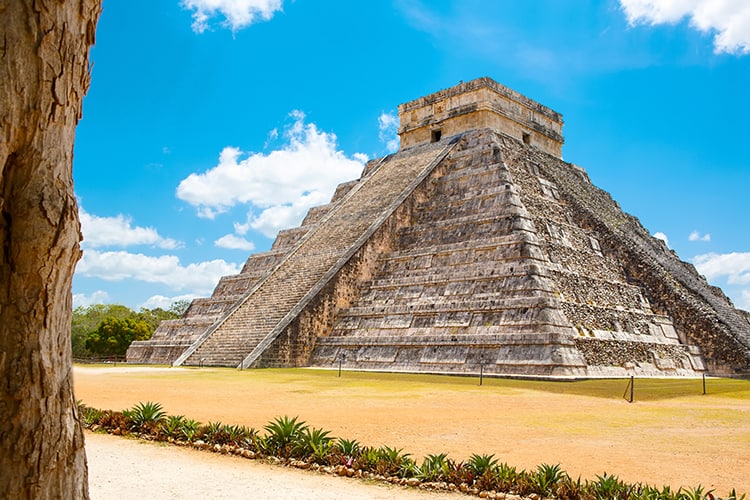 ---
10. Greece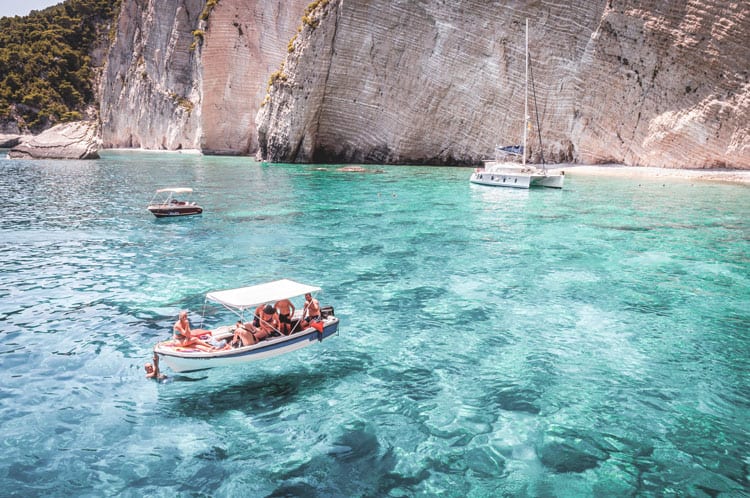 Arguably the highlight of any trip to Greece is the delectable Mediterranean cuisine.
Going on a family holiday to Greece will leave you with unforgettable memories of light-hearted conversation over platters of olives, cheeses, and fresh seafood.
But it's not only the food that makes Greece one of the best places to vacation with teenagers.
With so many islands to explore, you can easily get swept away hopping from one island to another, swimming in the sea, and relaxing in the sun.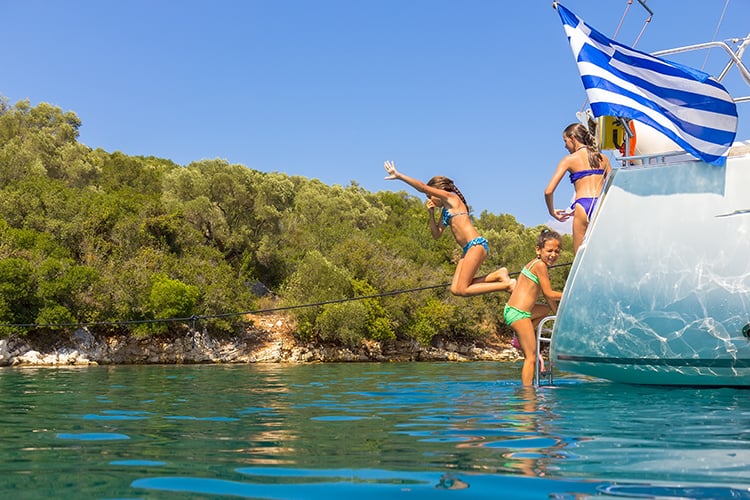 For a truly authentic experience, make sure that you add Santorini and Mykonos to your destination list. There are also plenty of other beautiful destinations in Greece that should be on your first trip itinerary.
As one of the oldest civilizations, Greece is rich in history. Your teens are sure to be enthralled by one of the mythology tours or caught up in visiting ancient ruins.
Whether you choose to visit the famous city of Athens or the quaint island villages, Greece promises a special experience for the whole family.
Want to hear from other parents who have been to Greece?

We spent 4 weeks traveling around Greece – mainly Island hopping. We all really loved Zakynthos, Corfu, Crete and Santorini and Mykonos.

I think if you and your kids love a more active holiday then Zakynthos and Corfu might be a better choice, however older teen girls who might not like being as active will love a few days in Santorini and Mykonos.
---
11. Spain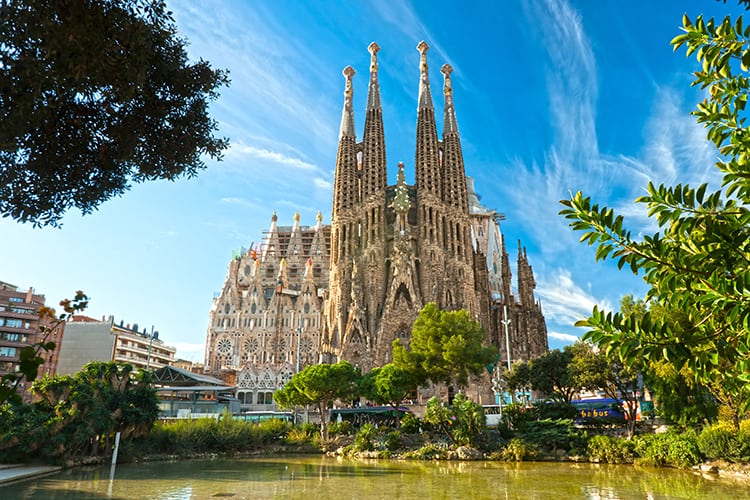 The vibrant country offers the full package – idyllic beaches, tantalizing cuisine, a lively atmosphere, and a fascinating culture!
Your traveling teens will be completely enthralled by the adventurous activities on offer.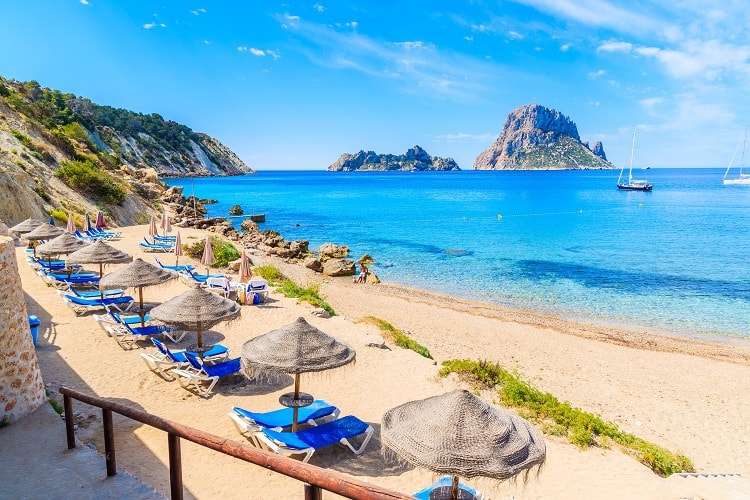 From theme park excitement in Costa Dorada to exhilarating water sports, your biggest challenge will be pulling your teens away from the fun to reapply their sunblock.
Spain has finely tuned its tourism offerings to cater for holidays for teens.
Spain is home to one of the best teenage holiday resorts, like La Manga Club, but that's not all.
For teenagers with an interest in art and design, make sure that you add Barcelona and the Gaudi buildings to your list of things to do.
If your kids are sports fanatics, then you can book a tour to a football stadium, and if your children prefer relaxing in the sun, then choose any of Spain's charming seaside towns to visit!
If you are traveling with a teenager or as a group, you will need an easy way to go around the destinations.
We recommend that you choose the group taxi service, which you can book online.
Further Reading:
---
12. Bali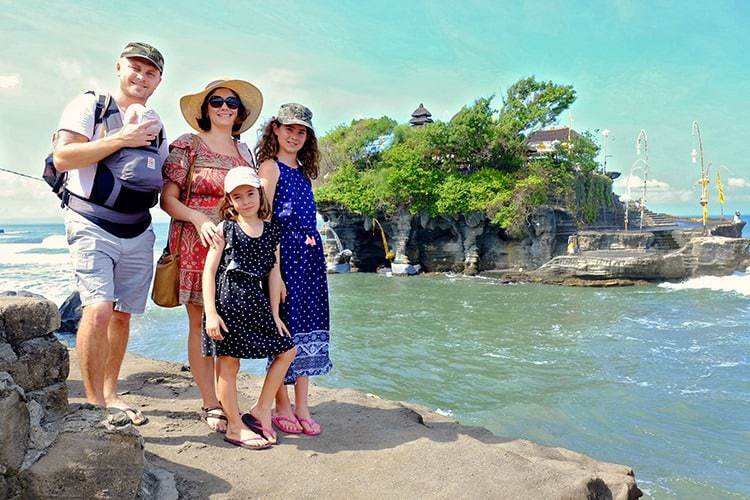 Bali is one of the best places to visit when traveling with teens around Asia.
It's dotted with soaring volcanoes, a lush landscape, gorgeous beaches, and majestic temples, and there is quite a lot teenagers would enjoy doing here.
In Bali, numerous waterparks, theme parks, and outdoor activities await your energetic teen.
Take your teenagers to Kuta Beach for a fun beginner surf lesson. The friendly surf coaches are experts in their field and will make sure everyone is safe at all times.
If surfing is too boring for your teenager, try a white water rafting day trip instead.
You can head over to Waterbom Bali to give your teen an epic waterpark experience with thrilling rides, slides, and attractions like the 30-foot catapult and an off-shore surf bed. But that's not all Waterbom offers.
The park also has a handful of restaurants and cafes at the food court. And there's a lovely swim-up bar where Mom and Dad can go have cocktails after a long day.
If your teen loves nature and wants to see more of Bali's village landscape, take a day trip to Ubud.
This scenic town is known for its verdant rainforest, rice paddies, and Hindu temples or shrines.
You can take a tour of Ubud with your family and explore the town's magnificent temples, waterfalls, and natural springs. Ubud is also where you'll find the famous Bali Swing.
I think Bali is a perfect destination for a relaxing trip. We prefer to have plenty of relaxing days on the beach or at the resort (which keeps the teenagers happy) and then to add in a few day tours.

Whilst we (the parents) much preferred areas such as Ubud and Uluwatu, our kids preferred Canggu, Jimbaran and Semiyak areas (close to the beach).
---
13. Japan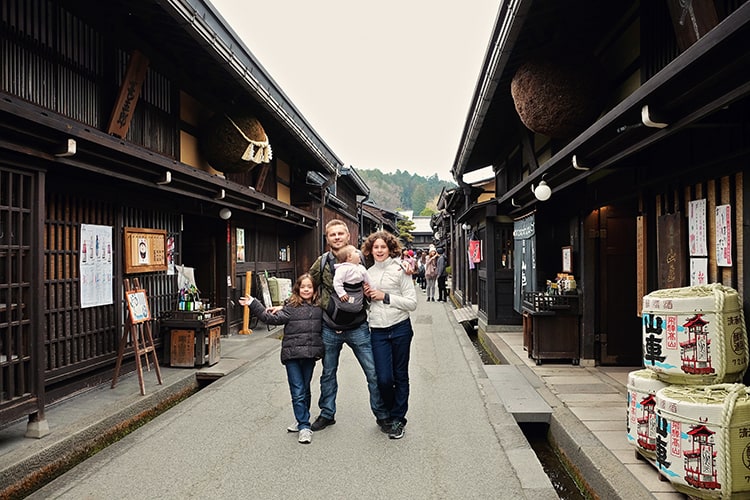 Japan is every teenager's dream holiday destination, especially if they like robots and all things technology.
The country also boasts a fascinating culture with ninja and samurai traditions dating back thousands of years.
Your teens will have plenty of things to explore in Japan. They'll get a front-row seat to the latest anime and manga comic books, Nintendo video consoles, and Hello Kitty memorabilia everywhere.
The best place to kick off your family trip to Japan is the capital, Tokyo. While places like Disneyland are more associated with toddlers and tweens, the resort hosts an array of age-appropriate rides, parades, and cruises.
Head over to DisneySea for a tour around the world, enjoy a leisurely ride aboard a steamer, or ride on a Venetian gondola.
After an unforgettable experience in Tokyo, consider taking a trip to Osaka. Our kids loved spending time at Universal Studios, and so will yours.
Here, they'll get to live out their Hollywood dreams on famous sets like Harry Potter and the Forbidden Journey, where they can explore Hogwarts Castle.
Our kids enjoy Japan a lot more than we did. They are into all things Anime (drawing Anime pictures and reading Anime books) and even list to popular Japanese songs (I don't understand their taste in music!).

So they absolutely loved the madness of Tokyo, being able to check out all things Anime and checking out the cat cafes.
---
14. South Africa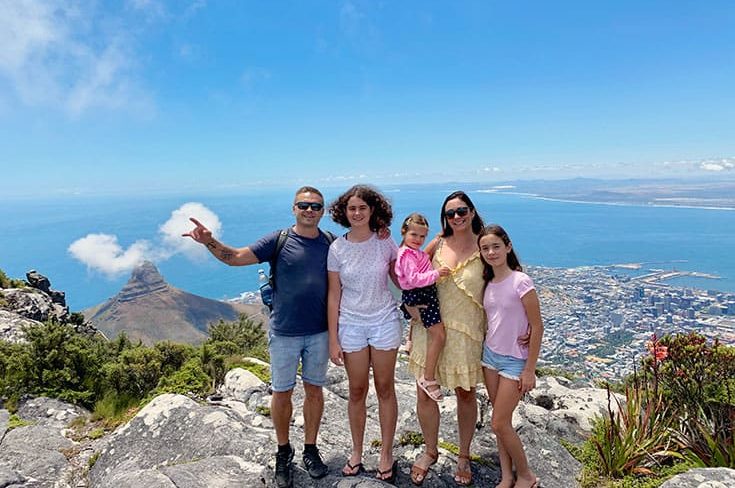 Looking for a great destination to visit with your teens in Africa? Look no further than sunny South Africa.
Situated in the southernmost part of the continent, South Africa is a great place to travel with kids.
It's dotted with stunning landscapes, gorgeous beaches, scenic road trip routes, and an abundance of wildlife safaris.
As the third most biodiverse country worldwide, South Africa is an excellent place for wildlife sightseeing.
Take your teens on a self-guided tour in Kruger National Park to see the Big Five and other antelopes and wild cats, from big to small.
If your kids love water, uShaka Marine World in Durban is your best bet.
Your teens will love the water park slides, the rope adventure park, the aquarium, and other water activities like fish feeding, and cage shark diving.
While visiting South Africa, make sure you take your teens to Cape Town, famous for its monumental Table Mountain — voted New7Wonder of the World.
Spend time at some of the city's gorgeous beaches like Camps Bay, Muizenberg, and penguin-filled Boulders Beach.
Cape Town is packed with fun kid-friendly attractions like hiking up Lions Head and quad biking Atlantis Dunes.
If you have some extra time, take a family road trip along the Garden Route for the best scenic landscape views in South Africa.
South Africa is one of the easiest trips we have taken with our kids. There was barely any complaints from our teenager and tween.

I think it is because most activities are more in nature and involves less sightseing (our teenager is not a big fan of sight seeing in cities).

They absolutely loved the safaris and various animal parks we visited. She enjoyed shorter hikes (not a fan of the long ones though) and she loved the lazy days at the beach.

I would go back to South Africa in a heart beat as it was one of my favorite and most relaxed family vacations with my kids.
---
15. New Zealand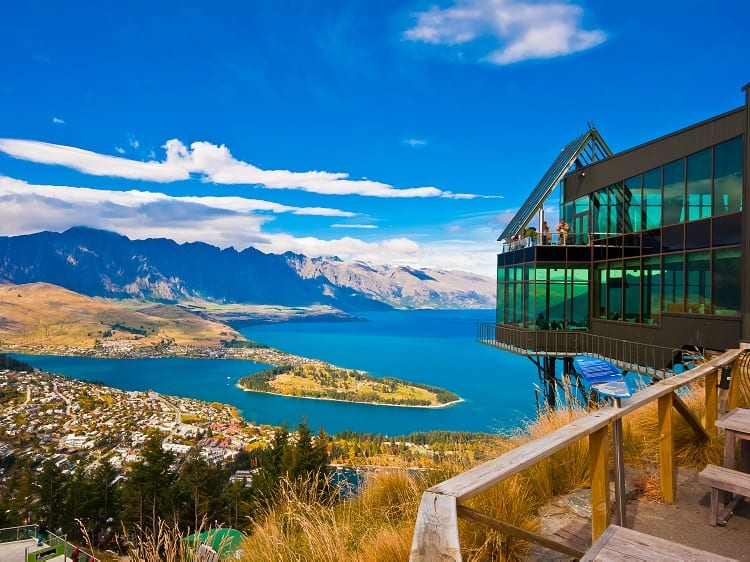 Despite its scenic landscapes, indigenous Māori culture, and world-famous rugby team, the All Blacks, New Zealand often gets overlooked for family vacations in Oceania. But we're here to myth bust.
New Zealand is one of the best holiday destinations for teenagers who love adrenaline-packed activities.
New Zealand's incredible landscape is dotted with natural wonders and outdoor activities that every adventurous teenager will love.
Queenstown, in the South Island, is popular for adventure sports like bungee jumping at the Kawarau Gorge Suspension Bridge.
Want to hear from other parents who have been to New Zealand?

For teenagers I really have to recommend:

1. Rotorua (Adventure Capital North Island)

2. Queenstown (Adventure Capital South Island)

3. Mount Maunganui (my idea of hell and my boys love it!)

4. Paihia, Bay of Islands

If you really are set on coming in our winter, head for the Tongariro National Park, and Mount Ruapehu, for skiing. It's not often you get to ski on an active volcano!

Or for (maybe) a bit of sun, Hawkes Bay – Napier, and my favourite little town (we may even retire to it one day) Gisborne.

TopCatPom (Reviewed on TripAdvisor)
Your teens will also enjoy hiking or biking along the shore of Moke Lake. And on wet and rainy days, take them to Thrill Zone Queenstown for adrenaline-filled indoor activities like state-of-the-art virtual reality gaming.
Other excellent kid-friendly activities in New Zealand include unique wildlife experiences at the Orana Wildlife Park in Christchurch and Zealandia Ecosanctuary in Wellington.
Your teen might also like to go on a Hobbiton movie set tour in Waikato and learn about the story of Māori culture at the Manea Footprints of Kupe.
Want to hear from other parents who have been to New Zealand?

My teenagers absolutely loved Rotorua adventure stuff. We spent 5 days there and they loved the ziplining, luge, gondola, redwood forest, mountain biking tracks, exploring the thermal areas, zorb, kayking on the lake, hot pools.

So I'd suggest Auckland for a few days , then Rotorua for some adventure fun stuff.

NZp0ppy (Reviewed on TripAdvisor)
---
16. Thailand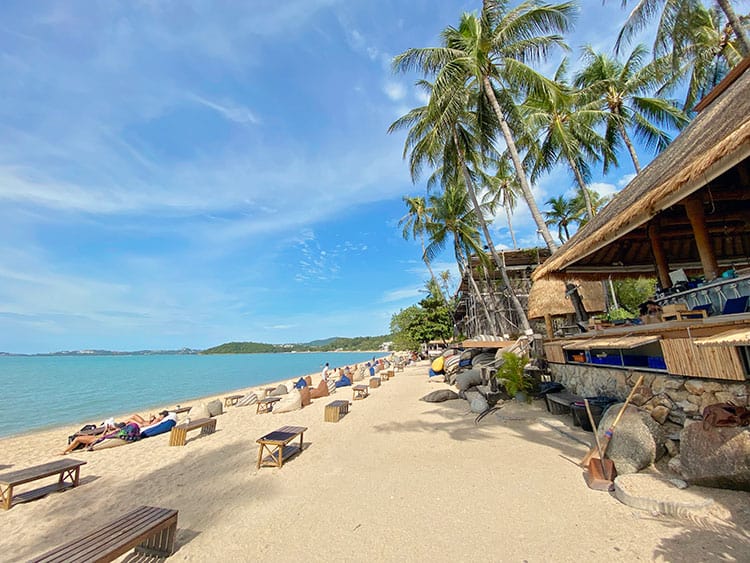 Known for its captivating landscapes, Buddhist temples, and world-class beaches in Koh Samui, Koh Tao, and Phuket, Thailand is an excellent destination to visit with teenagers.
After arriving in the capital, start with the best things to do with kids in Bangkok, like SEA LIFE Ocean World and Pororo Aqua Park, with its colorful slides.
The country's tropical rainforest is speckled with a diverse range of wild flora and fauna. So if your teens like nature, they will love a holiday in Thailand.
Your teens can enjoy beach activities and watersports like scuba diving, snorkeling, jet skiing, and wakeboarding.
Spend a day island hopping from Phuket to Phi Phi Islands or climbing up to the Big Buddha to snap a few photos.
If your teens are up for a bigger challenge, you can take them on a day trip to the Big Buddha Temple (Wat Phra Yai), where they can burn more energy climbing up the 108 steps.
Outside of swimming, snorkeling, and visiting Buddhist temples, Thailand also has a lot of hands-on experiences like visiting an elephant sanctuary, zip lining, and going through some of Thailand's best food and night markets via a TukTuk.
Thailand is a fantastic choice for families who have kids who love the beach!

I find that the pace of travel on islands are typically slower which works better for our teenager that has anxiety issues.

Thailand offers the perfect combination of awesome resorts, beautiful beaches and fun adventure activities such as zip lining, white river rafting, jet skiing etc.
---
17. Namibia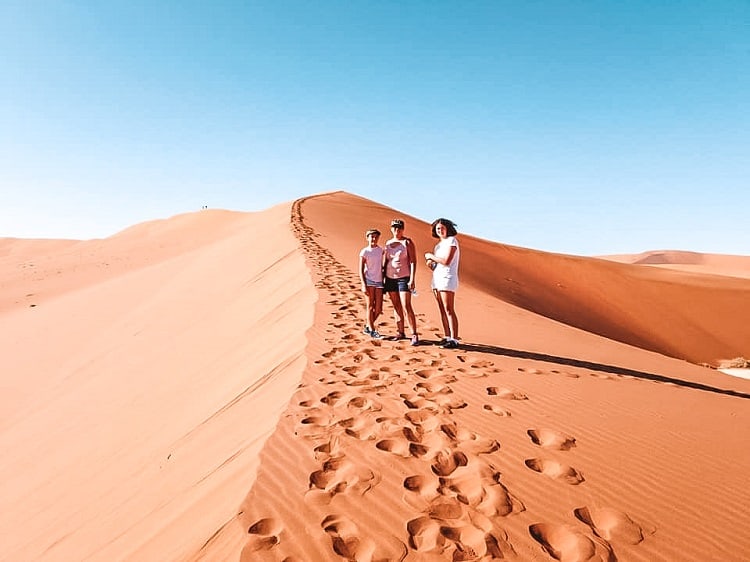 Dominated by the red sand dunes of the Namib Desert, this southwest African country is often forgone as a family holiday destination for its neighbors, South Africa and Botswana.
And unfortunately, they're missing out. Namibia's landscape might be arid, but there are plenty of fun things to do, like walking around the white clay and salt pan Deadvlei.
While visiting Sossusvlei with your kids, take them to the national park to climb up Big Daddy Dune for one of the most stunning sunrises ever.
Other fun activities your teens would like in Sossusvlei include a day trip to the Sesriem Canyon.
Take some time to explore activities in Swakopmund, like desert quad biking along the 977-mile Atlantic Coast, hiking to Spitzkoppe, and watching flamingos in Walvis Bay.
Our kids absolutely loved the activities at Walvis Bay and they loved jumping on the rocks at Spitzkoppe.

I think they loved seeing the sand dunes Sossuvlei, but they weren't a fan of actually trying to climb out the sand dunes (my kids are not very active).
Just because Namibia is covered in desert, it doesn't mean the country lacks biodiversity.
In fact, you'll find one of the largest national parks in Africa on the Etosha Pan. Here, your teens can enjoy spotting quintessential safari wildlife like zebras, lions, elephants, and giraffes.
Tip: Take a self-guided tour through the Etosha National Park and spot Africa's Big Five and other wild animals at your own pace.
---
18. Australia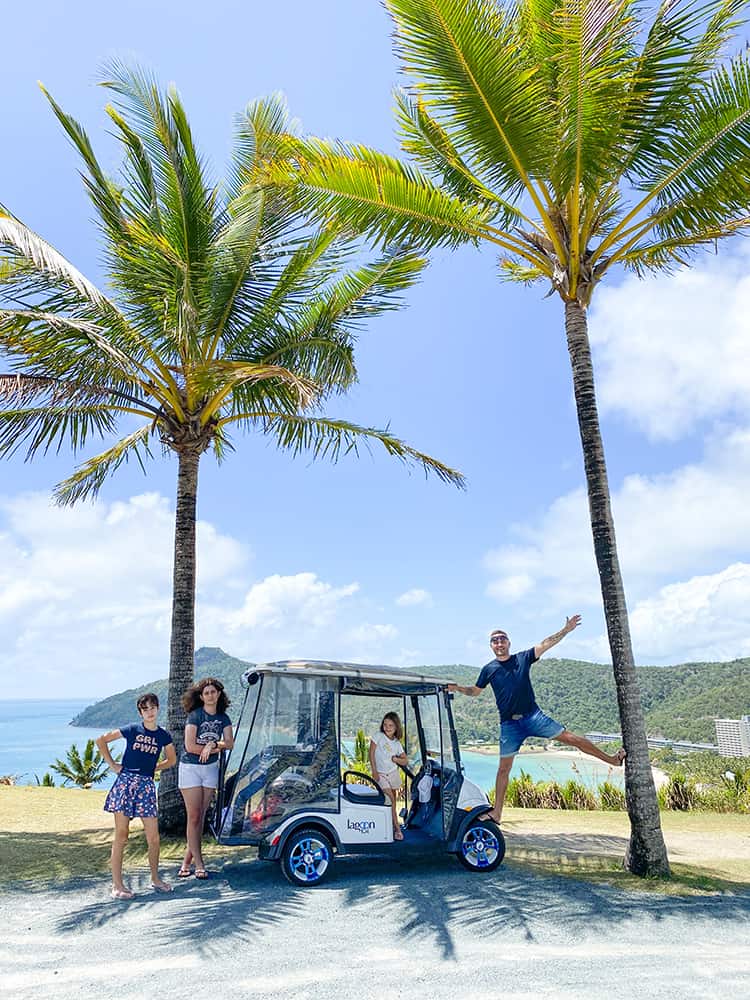 Australia is one of the most popular family holiday destinations in Oceania. Its outback landscape, unusual wildlife, and commercialized mega cities host many fun activities that every teenager would love.
The Gold Coast, about 50 miles from Brisbane, is dotted with water and theme parks like Wet 'n' Wild and Dreamworld, to name a couple.
Your teens can have fun indoors as well, like skydiving at iFLY Gold Coast and taking city views at SkyPoint Observation Deck.
Brisbane and Sydney are where you'll find the most famous attractions in the country, like the Sydney Opera House, the Royal Botanic Garden, and Sydney Harbor Bridge.
You'll also be a short drive and a boat ride away from the Great Barrier Reef, where your teen can enjoy snorkeling among some of the world's best corals.
Australia's wild outback has lots in store for your teenager as well. Take a road trip in Australia and explore its best beaches and national parks, or book your tickets for a whale-watching trip.
Australia is such a comfortable country to explore. If your teenager struggles to be out of their comfort zone then this is a perfect choice.

Our teens loved the theme parks, the escape rooms, the ferris wheels and spending time at the beach and on the water.

We have a special memory of Andrzej (step-dad) took Katie (eldest daughter) swimming with the whales, it was truly magical.
---
19. Caribbean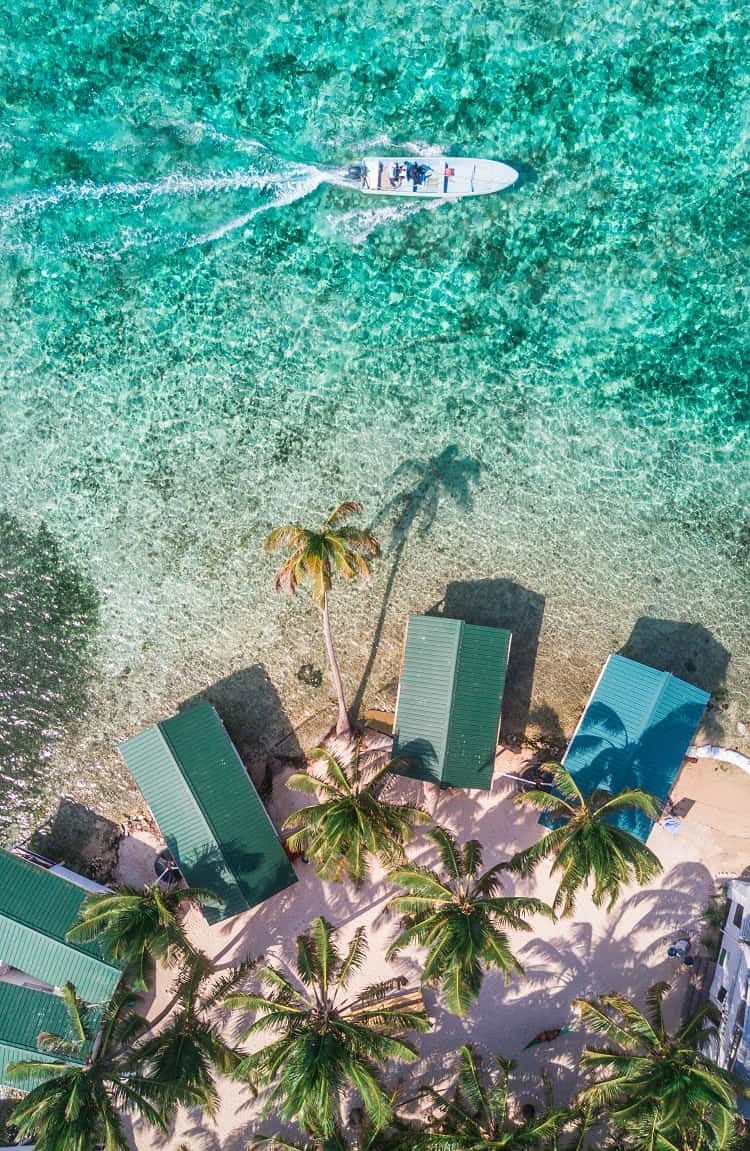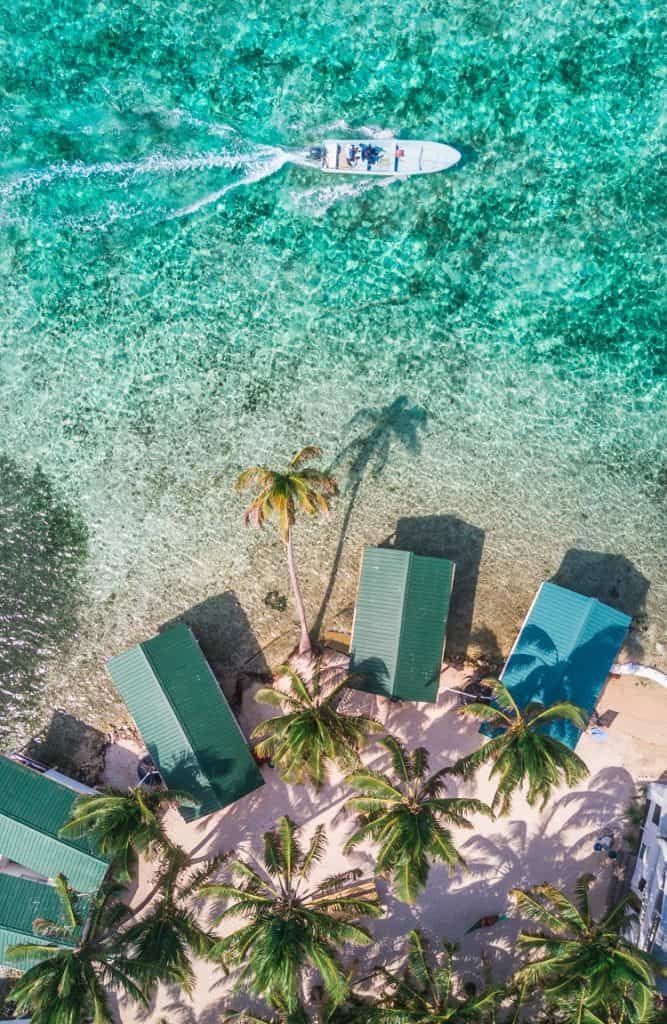 The Caribbean is an idyllic region between the continents of North and South America, consisting of 700 islands with gorgeous white-sand beaches and colorful colonial towns.
The archipelago boasts nations with a vibrant carnival culture, groovy music, and tasty cuisine.
The Caribbean is a perfect family holiday destination, thanks to its inclusive activities like surfing and kayaking, its budget-friendly hotels, and its year-round perfect weather.
There are plenty of fun things to do in the Caribbean with kids. From swimming with marine life at Stingray City in the Cayman Islands to go-kart racing and paintballing at Kool Runnings Water Park in Jamaica.
You can also take your teens out into the tropical forest by visiting the World Famous Dunn's River Falls and Park for a swim in the cascading falls.
---
20. UK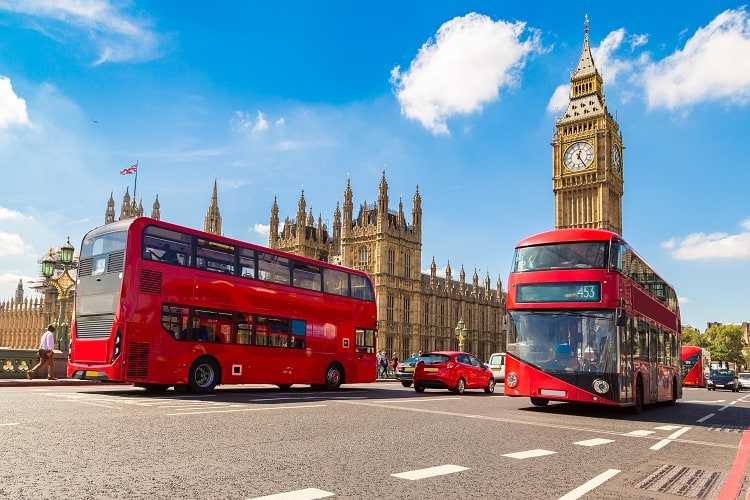 One place that most people don't think about when looking for their next family vacation is the United Kingdom.
And that's because the UK is packed with royal palaces and historical monuments like Stonehenge, which most teens would find a bit boring.
But that's not all that the United Kingdom has to offer. In cities like London, you can hop on a red double-decker bus and spot top sights like Big Ben, the River Thames, and London Bridge in one go.
Other great things to do in London with teens include taking a tour of Buckingham Palace.
Take some time to explore the farmlands and local culture in Scotland and Wales.
The quaint towns and counties in these countries boast authentic pubs where fish and chips are a highly recommended meal on the menu.
Northern Ireland is a country you shouldn't skip while on a family vacation in the United Kingdom.
Here, your teens can get a front-row seat to attractions along the Causeway Coast Route, like Dunluce Castle, the Dark Hedges, and the volcanic Giant's Causeway.
Want to hear from other parents who have been to London?

Our first trip to London was 5 years ago for our daughter's 16th birthday. She and i went back together 2 years ago, and she requested repeat visits to the London Eye and Westminster Abbey.

She really liked all the tombs, with interesting stones in the floor.

Also, climbing up to the Whispering Gallery and on up to the top of St. Paul's, Madame Toussad's Wax Museum, shopping at Camden Locks and Portobello Road.

Fish and Chips restaurants, like Geale's. We also really enjoyed visiting Harrod's, where we ate lunch outside on a covered terrace, less formal than inside…

Marty S (Reviewed on TripAdvisor)
---
FAQs About The Best Holidays For Teenage Families
After some additional information to ensure that you have joy-filled trips where everyone in the family is happy? Here are some of the most commonly asked questions about traveling with teens.
1. What are some of the best things to do on holiday with teenagers?
One of the best things to do on a teen holiday is to explore new and exciting places. Whether it's a city or a beach destination, there are always plenty of activities and attractions to explore.

For city trips, there are usually museums, galleries, art installations, and historical sites to visit.

This can be combined with other activities such as kayaking and zip-lining, climbing and mountain biking, rafting down rapids, or even just walking around the city to explore hidden gems.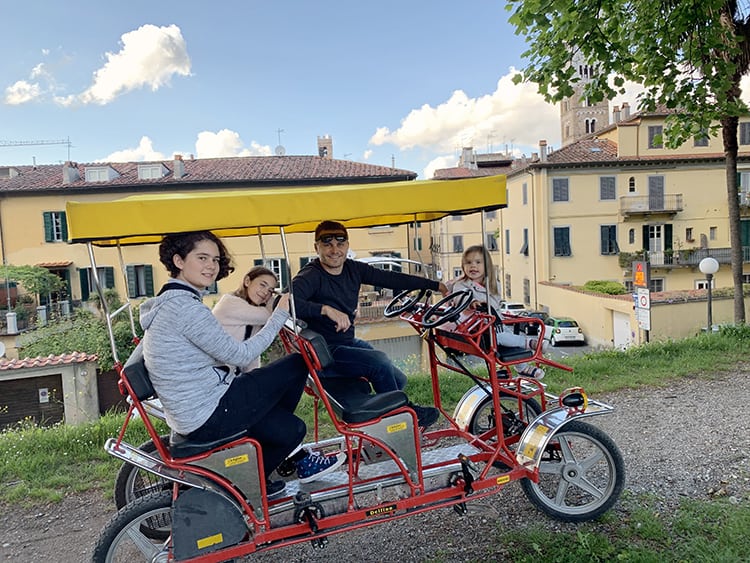 Depending on the destination, there are usually several theme parks that offer exciting rides and attractions for teens.

Alternatively, beach destinations offer plenty of water sports like surfing, sailing, kayaking, or snorkeling for teens to enjoy. Sightseeing is another great option for teens – exploring ancient ruins, deserted islands, and other unique places of interest.
2. How can I make sure my teenager has a good time on holiday?
When you go on holiday with your teenager, choose places they will enjoy. Look for places with activities they like to do and that are age-appropriate.

Ask your teenager what kinds of things they would like to do and plan a trip around those activities.
3. What are some of the best ways to keep my teenager entertained on holiday?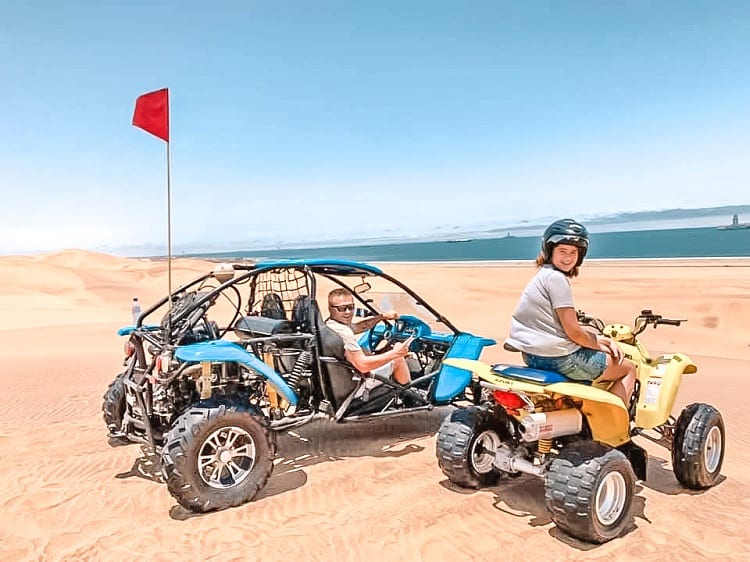 One of the best ways to keep a teenager entertained on holiday is to give them plenty of opportunities for adventure and exploration.

Taking a trip to an amusement park, water park, or even a theme park can provide hours of entertainment. For those who prefer outdoor activities, going on hikes, camping trips, and other outdoor excursions are good options.
4. What are some of the best ways to keep my teenager safe on holiday?
When planning a holiday trip with your teenager, safety should be your top priority. Before you go, it's important to research the destination thoroughly and plan ahead.

It's important to stay aware of the local laws and customs in any country you visit with your teen.

Research ahead of time to ensure that your teenager understands the laws for things such as drinking, driving, curfew, smoking, and public behavior. Make sure that they understand the consequences of breaking those laws or acting inappropriately.

And lastly, if your teenager will be allowed to explore independently make sure to discuss how you will be checking in and how often you will be checking in.
Final Thoughts About The Best Holiday Destinations For Teenage Families
We hope you have enjoyed our holiday ideas for teens, hopefully, this post has opened up your options and given you some great destination ideas.
I really believe that the best place to go on holiday with teenagers will be different for each family. The trick is to find a destination that matches their interests, passions, and personality.
From Europe to South America to Africa, the world is filled with amazing places no matter what kind of holiday you're after.
The most important thing is to make sure your teenagers will have an enjoyable time on their family vacation; if they are happy and engaged, that's half the battle.
Don't forget to include them in planning activities so they feel part of the process – teens tend not to enjoy simply being dragged along as an accessory!
So grab your passports and get exploring with your teens – it'll be an incredible experience for everyone involved. Bon, voyage!
I would love to know which of the best holidays with teens you thought would be the match for your child.
Save this Post for Future Reference:
Over to You:
Which destinations have you found to be a hit with your teenager?
What's the best holiday for a teenager? What activities does the destination need to include to keep your teenager happy?
Do you want to know about the best teenage holiday destinations in Australia?