From snorkeling over a coral reef to meeting local wildlife, the Caribbean is an adventure-filled destination perfect for families.
Whether you've got a toddler or a teenager, the experiences that await on these tropical islands will create memories that last a lifetime.
So, round up the children, start planning, and pack your bags, because we've compiled 7 fun activities to do in the Caribbean with kids.
7 Fun Activities to do in the Caribbean With Kids
The Caribbean Islands are wonderful to visit for a family vacation, or even for a familymoon!
Here are our seven most fun activities to do in the Caribbean with your kids on your next family vacation:
1. Fly over the Islands on a Zip Line Tour
Zipline tours in the Caribbean are a very popular activity to do with kids. They'll absolutely love flying over the tropical jungle and lush rainforests at thrilling (and safe) speeds.
Almost all the Caribbean islands have a zip lining tour, so no matter where you choose to go there's a good chance your little ones can spend some time doing their best Tarzan and Jane impressions.
Depending on where you go, some zip lines are found in Adventure Parks, where you and the kids can easily spend a whole day.
Generally, kids must be older than 5 or 6 to be allowed to ride the zip line, and in a few places, a few years older to ride it solo. Make sure to check beforehand.
2. Explore the Incredible Underwater Worlds
There are no two ways around it: snorkeling in the Caribbean is some of the best in the world. Kids both young and old will love strapping on a mask and striking out into the water to explore coral reefs and spot some of the islands' colorful marine life.
Every island in the Caribbean is pretty much guaranteed to have a family-friendly beach where the snorkeling is fantastic. The water is warm and tranquil, and perfectly safe for children. Kids will be able to spend hours out in the ocean having a great time.
But there are other ways to explore underwater as well. Adventurous teenagers will likely love to try their hand at diving, while younger kids will go crazy for an underwater submarine ride, like this one in Barbados.
3. Get to Know the Local Wildlife
Part of the fun of traveling to the Caribbean is getting up close and personal with the animals. Kids will love the opportunity to see the exotic and zany animals that call these islands home.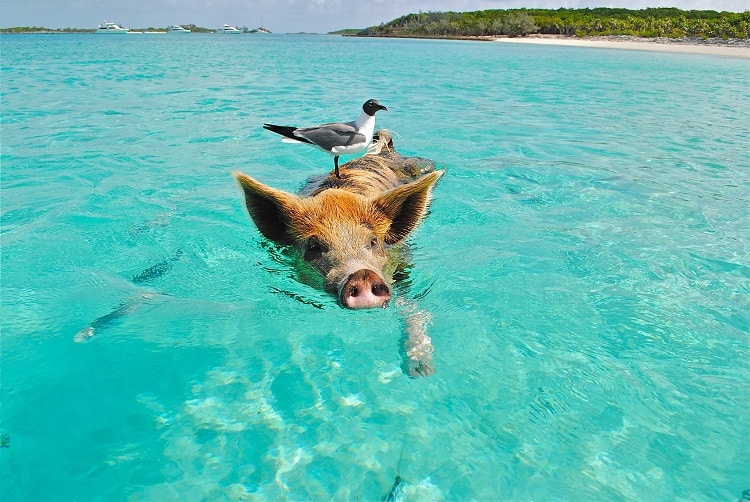 Under the water, there are of course hundreds of tropical fish to find, but that's not all. Dolphins, sea turtles, starfish, and even reef sharks all swim in the Caribbean waters. On land, wildlife parks and reserves are often home to monkeys, flamingoes, iguanas, and plenty more.
The ever-popular Stingray City on the Cayman Islands are always a hit with kids, as are any location where you can swim or meet the sea turtles. There are also horse-riding tours, the famous swimming pigs of the Bahamas, wild monkeys in Barbados, and even a donkey sanctuary in Aruba.
4. Spend a Day at the Beach
With some of the world's most stunning stretches of sand, spending a day at the beach with the kids is a no brainer. Think tranquil waters, soft sand, and loads of beachfront activities for the kids, from sandcastle competitions to playgrounds on the water.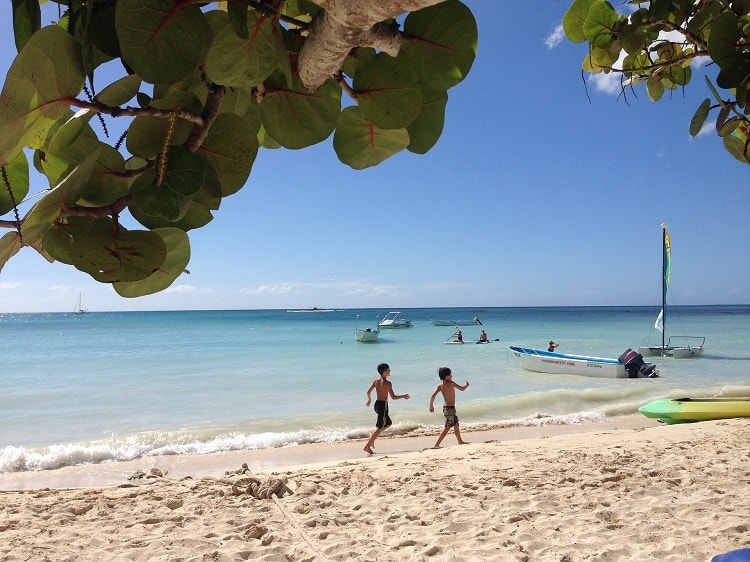 Most beaches in the Caribbean are family-friendly, and only a few here and there have bigger surf. For something truly special, staying at a WIMCO villa means you might even have your own private beach. Kids won't believe their luck, and can spend their days on the sand while you kick back and relax in your villa.
If you're traveling with a very young child, don't forget to check out our list of baby beach gear to make your trip as easy as possible.
5. Visit the Caribbean's Amusement Parks
Almost every island has some form of an amusement park to keep kids entertained. From thrilling water slide parks to adventure theme parks, it's a great day out for the kids.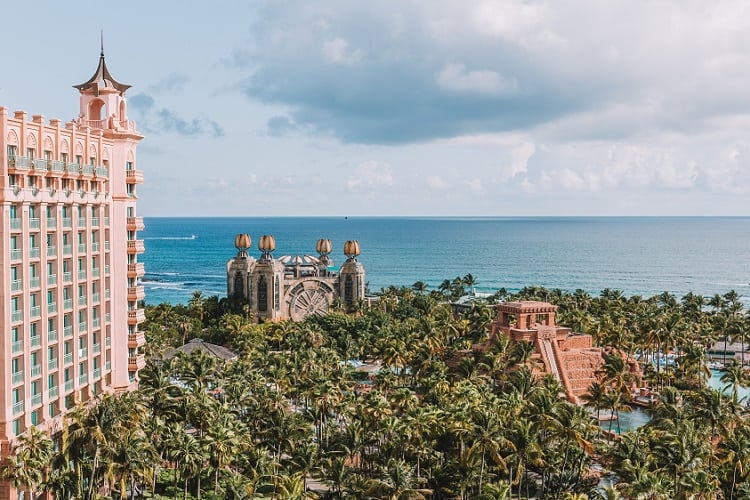 Aquaventure Atlantis in the Bahamas and the Kool Runnings Adventure Park in Jamaica are both real winners when it comes to water slides. There's even a pirate-themed amusement park in Puerto Rico called Faro y Parque Histórico de Arecibo. Your kids' imaginations will run wild with adventure with all the pirate-themed attractions.
6. Get Out on the Water
With such calm waters surrounding the Caribbean, it's the perfect destination for kids to try their hand at watersports. Whether they want to go kayaking, windsurfing or sailing, you can be sure you'll find an opportunity on whichever island you choose to visit.
The calm waters of Chalk Sound National Park (Turks & Caicos) are fantastic for younger kids to try kayaking or stand up paddleboarding. Swimming through the clear waters they'll see lemon sharks and manta rays, while the small islands are dotted with fascinating rock iguanas.
7. Try Something Adventurous
Stray away from the beaches for a moment and you'll turn up plenty of family-friendly adventure activities.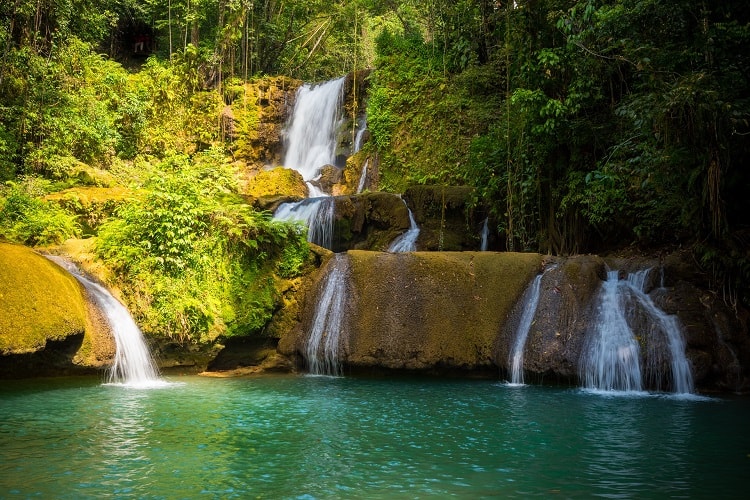 One of the most popular is Dunn's River Falls in Jamaica, a series of pools and waterfalls perfect for kids to clamber up. There are also plenty of adventure parks scattered across the islands, as we mentioned above.
If you're traveling with older children, they might like to try their hand at tubing through caves in Puerto Rico or white water rafting in the Dominican Republic. There are also plenty of hiking trails to tackle, and dune buggy tours are always a hit with kids. This destination has it all.
Traveling with kids can often be overwhelming, but with some careful preparation, it's also one of the best things you can do together as a family. With so many kid-friendly activities on every island, the Caribbean is the perfect choice for your next family holiday.