In the northwest corner of Italy, lazing peacefully at the foot of the Swiss Alps lies the vast and beautiful Lake Como. The Y-shaped lake has long been topping lists of the best places to visit in Italy, and for good reason.
The lake is not only a gorgeous natural wonder, but its banks are lined with picturesque old towns and villages that offer fairytale scenery, gorgeous lakefront promenades, and exceptional views. We think it's a perfect spot for a romantic getaway.
With so many towns around Lake Como, it can be a bit daunting to try and choose which you would like to see.  Or if you're wondering where to stay in Lake Como, you've come to the right place.
We've made a list of our top five Lake Como towns, so you can start planning your trip to this beautiful region.
As with any trip, we recommend that you purchase travel insurance to keep you and your belongings safe while you travel.
Here are the 5 Best Towns on Lake Como
Below you will find the 5 best towns on Lake Como. Our two favorites by far are Bellagio and Varenna. We stayed in Bellagio and it was a perfect base for us.
1. Bellagio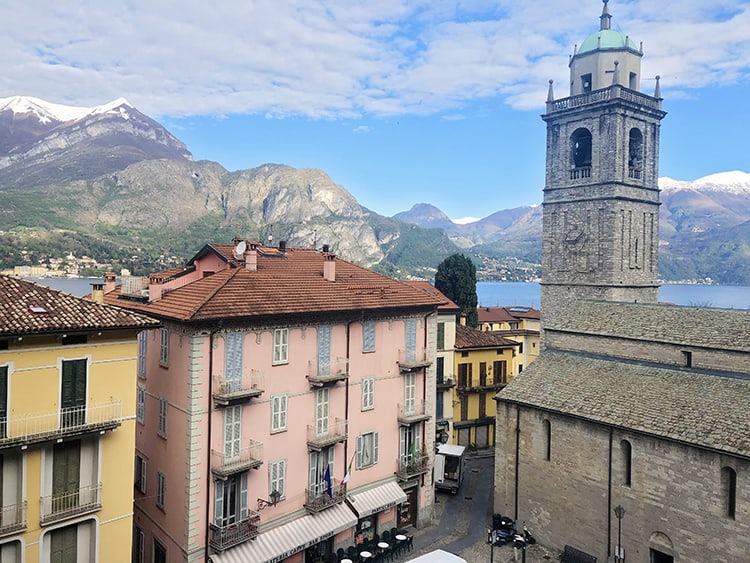 The town of Bellagio lies in a famously stunning location right on the peninsula that divides the three branches of Lake Como, Italy. It is a beautiful town with a rich history stretching back thousands of years and is without a doubt the most well-known town in the area.
It is often considered the best town to stay in Lake Como.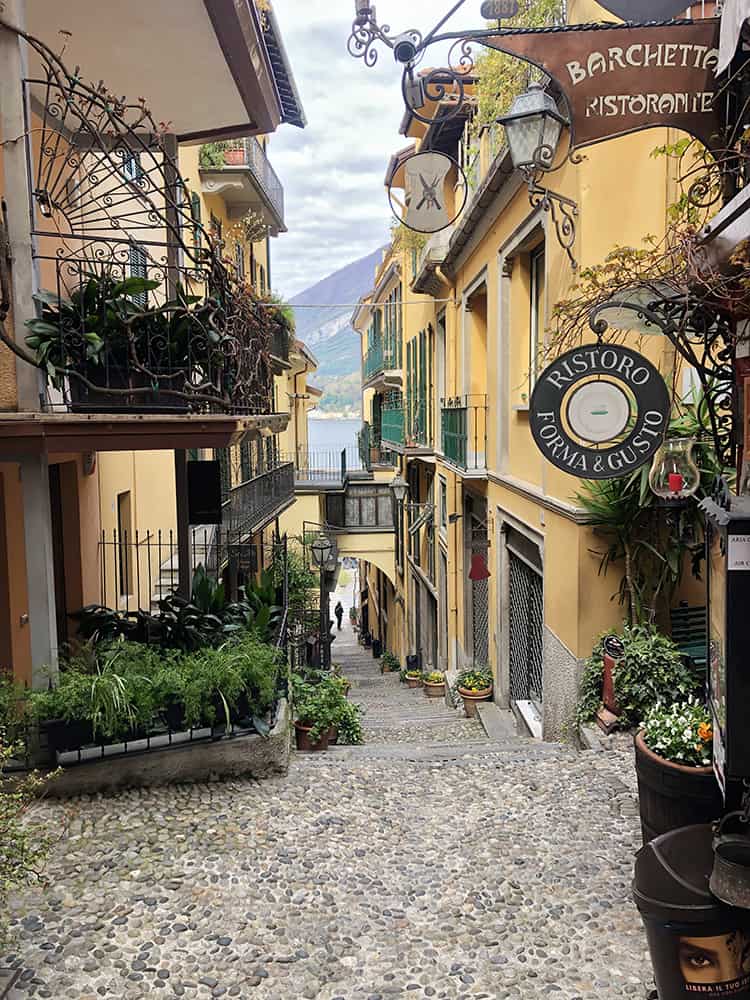 Also referred to as the 'pearl of Lake Como', Bellagio is classy, glamorous, and frankly relatively expensive. It's also a hotspot for tourists (for good reason), so it tends to be relatively busy with a bustling atmosphere.
The town is veined with steep and narrow streets and alleyways that wind gracefully amongst the old buildings. Gorgeous cobbled streets and gentle staircases slope down toward the lake, ensuring incredible views while you walk around the town.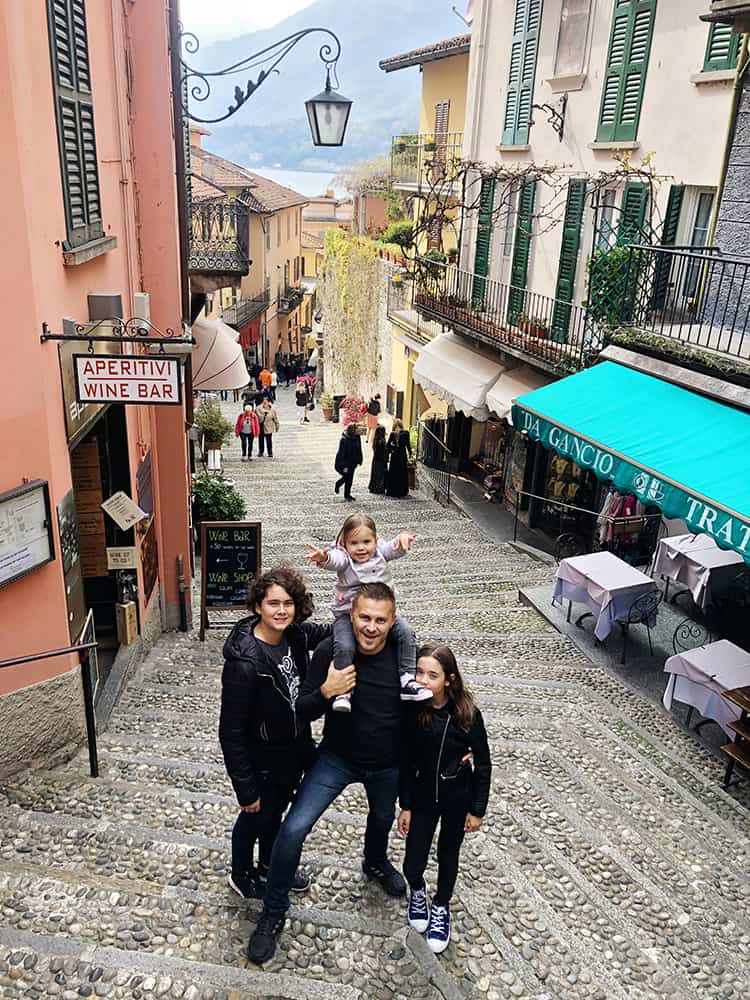 The quaint streets are lined with flowers, ivy-covered balconies, and buildings in an array of pastel colors. There is also a selection of great shops and restaurants in the town.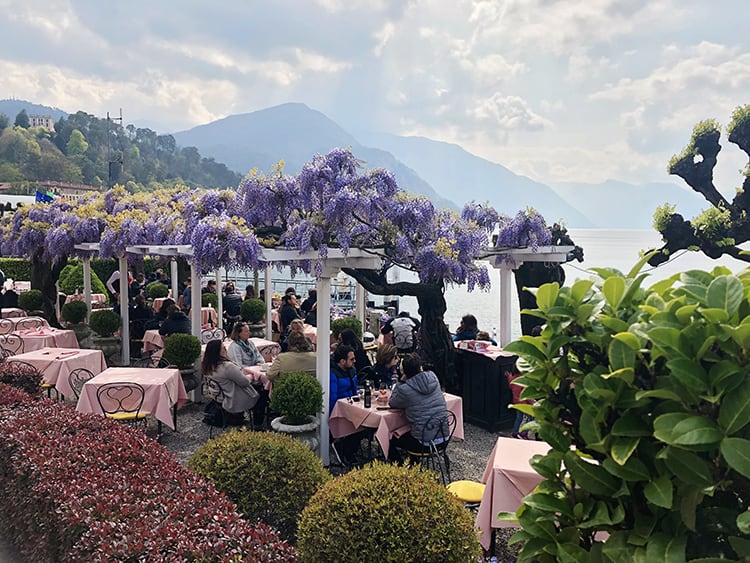 Whilst the town itself is stunning, the amazing panoramic views it offers are even better. Amongst other activities, visitors can spend time walking the picturesque streets, strolling along the waterfront promenade, admiring the Villa Melzi gardens, swimming in the lake, or kayaking along its surface.
Whilst you are in town, do make sure that you sit down for a meal at La Grotta. It was a local recommendation and we loved it so much that we went back for return meals.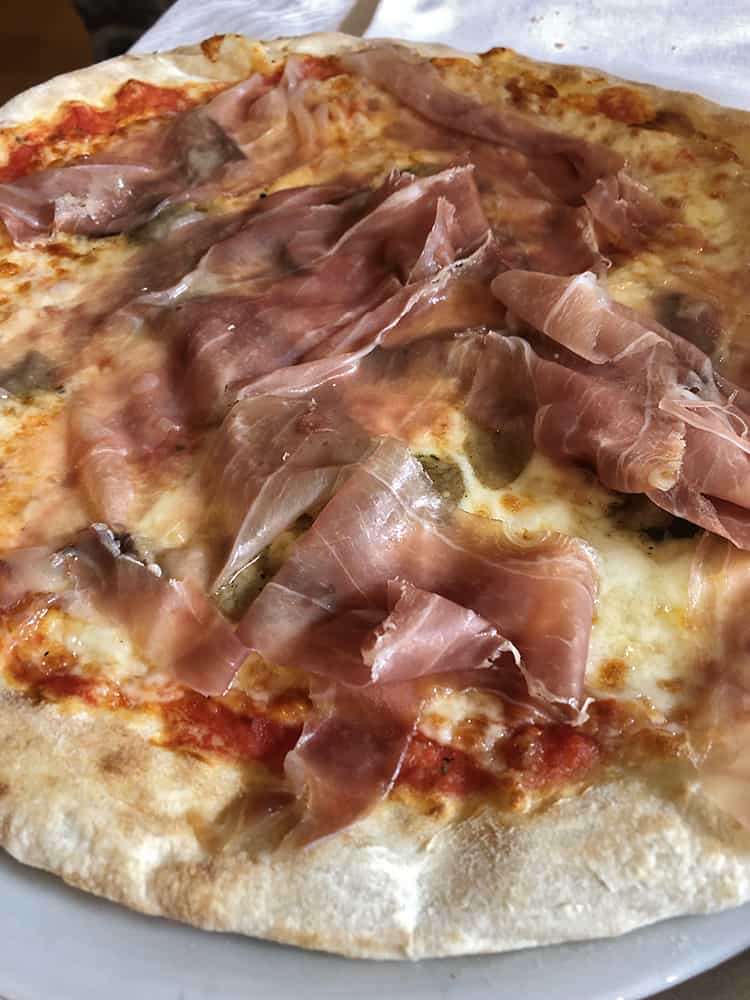 If you have transport, you might also like to book a table at Trattoria_Baita_Belvedere where you can get lovely views over the lake.
You can read our full travel guide on what to do and see in Bellagio, Lake Como here.
Where to Stay in Bellagio
Our top pick of where to stay in Lake Como is Bellagio, it is just such a sweet little town. Here is an easy-reference guide to the best hotels in this town.
Hotel Du Lac: The MOST popular hotel by far! This family-run hotel has some rooms with balconies and other rooms with lake views. Whilst most rooms are suitable for couples only, there is a room (if available) for a family of 4 as well. Click here to check availability (this one books out quickly).
Hotel Metropole Bellagio: A lovely 3-star hotel with rooms that offer lake views. This one only has rooms available for couples, but it is a great pick and comes with a cheaper price tag than Hotel Du Lac. Click here to check out their rooms.
Hotel Excelsior Splendide: Another great 3-star hotel option. This one has rooms for double or triple occupancy. It also has lake view rooms available. Check out availability by clicking here.
---
2. Varenna
Originally a traditional fishing village, Varenna is a humble, quiet, little town that is far less touristy than some of the other towns on the lake. The town is quaint and rustic and offers a more authentic window into the life of Como Lake locals. In my opinion, it is definitely the prettiest out of all the Lake Como villages.
It's famous for its brightly colored houses and villas, as well as its peaceful atmosphere. We'll be honest, there isn't a whole lot to do in Varenna, but that's part of its charm!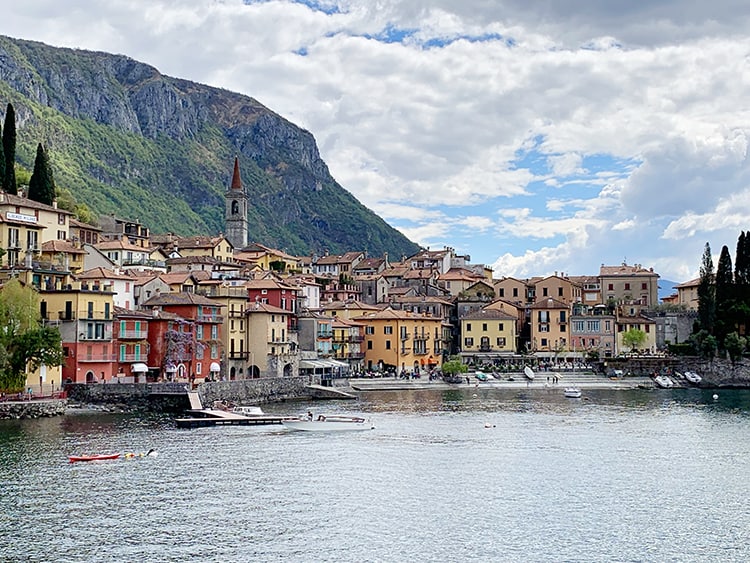 Visitors can walk through its streets and admire the beauty, walk along the lakeside boardwalk, lounge by and swim in the lake, or hike up to Castello di Vezio, an 11th-century castle. The hike up is beautiful and offers views across the expansive lake to Bellagio.
You can also pay a small fee to enter the beautiful Villa Monastero, whilst you can enter the villa, the grounds are lovely to explore.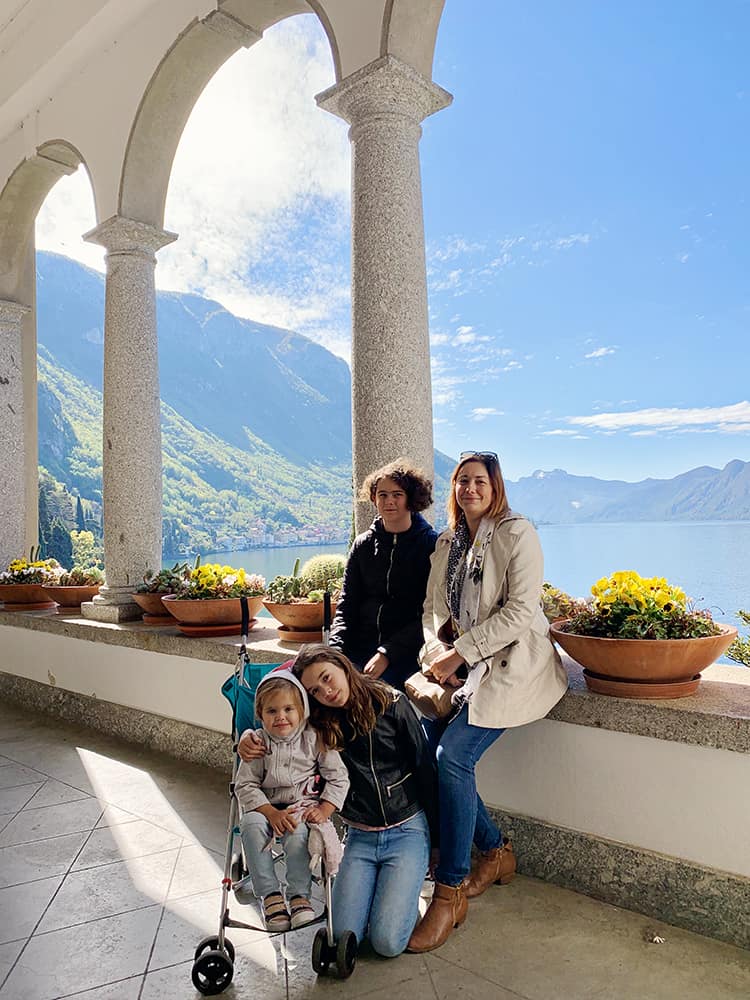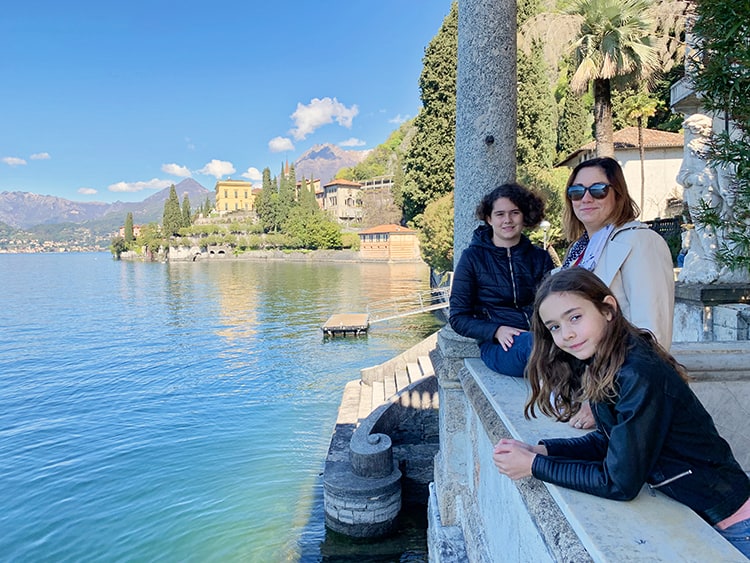 Recommended restaurants to have a meal at includes Al Prato Restaurant (not very kid-friendly, but yummy meals), Il Cavatappi, and Albergo Milano (for dinner with glorious views). For a casual no-fuss meal with kids, our meals at Bar Il Molo were not too bad (nothing impressive but good).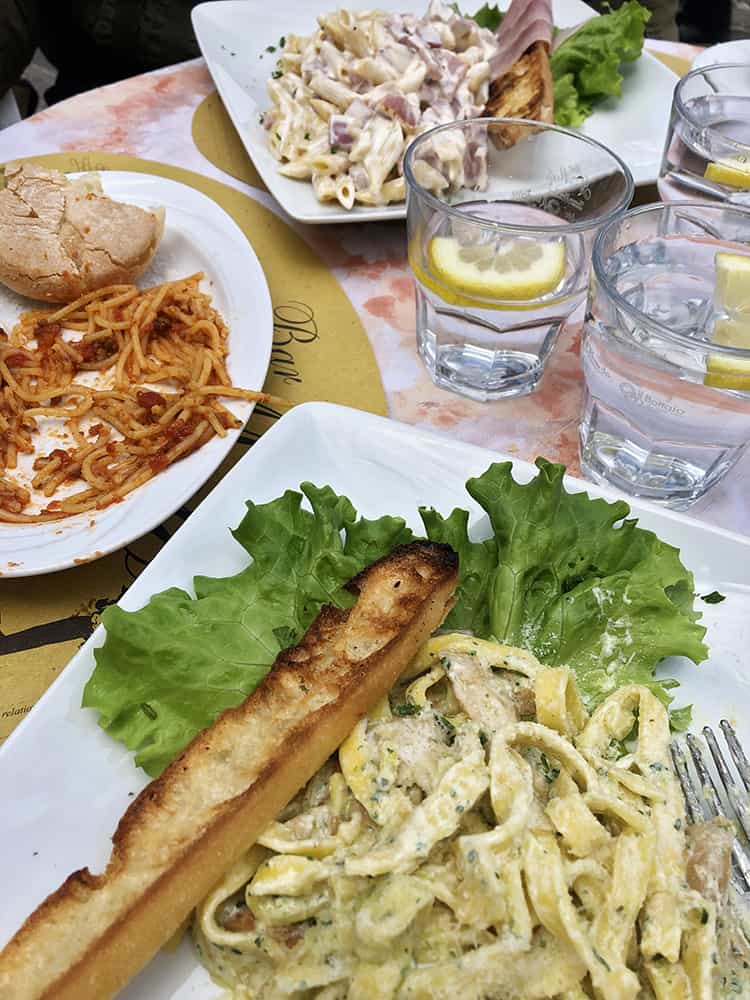 Varenna is one of the few towns on the lake which is accessible from Milan via train, so it's a perfect option if you don't plan on hiring a car.
Where to Stay in Varenna
Varenna is the prettiest town in my opinion, so it is a great option for those looking for a romantic escape. It is small in size and has LOTS of stairs to get around, so might not be the best option for families with little kids though. Here is your easy reference guide to the most popular hotels in Varenna.
Hotel Royal Victoria: Our recommendation if you can afford it. Hotel Royal Victoria is a beautiful 4-star hotel. It has a   and a wellness center with a sauna and a steam bath. Some rooms have a balcony with a   across the  . Suitable for couples. Check out the latest prices here.
Hotel Olivedo: Hotel Olivedo is a cheaper alternative for those who are looking for something pretty, but don't mind staying in 3-star hotels. Some rooms have a balcony with views of the lake. Again only suitable for couples. Click to see if there is room available at Hotel Olivedo here.
Hotel Beretta: Have a small budget? Hotel Beretta might only be a 1-star hotel but it sure is popular nonetheless. Rooms with balconies and suitable for 2 or 3 people. Click to grab a bargain room here.
---
3. Menaggio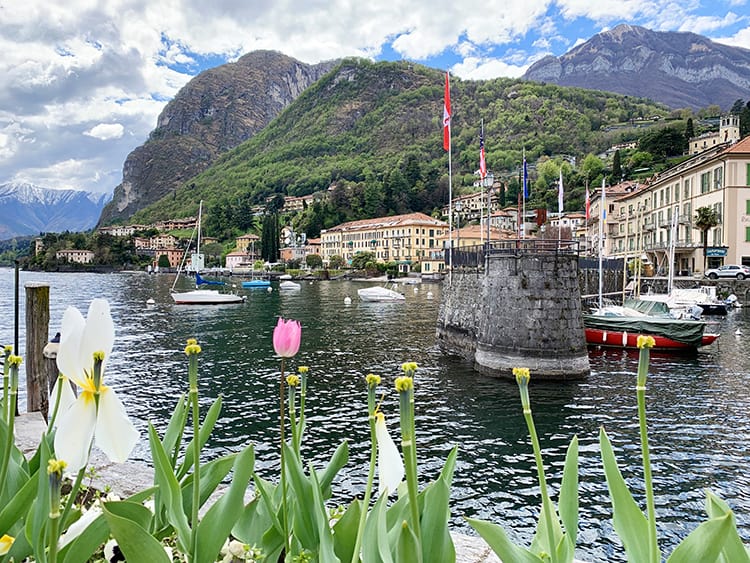 Located directly across the lake from Varenna, Mennagio is one of the largest towns on the lake and is often considered by visitors to be the most beautiful.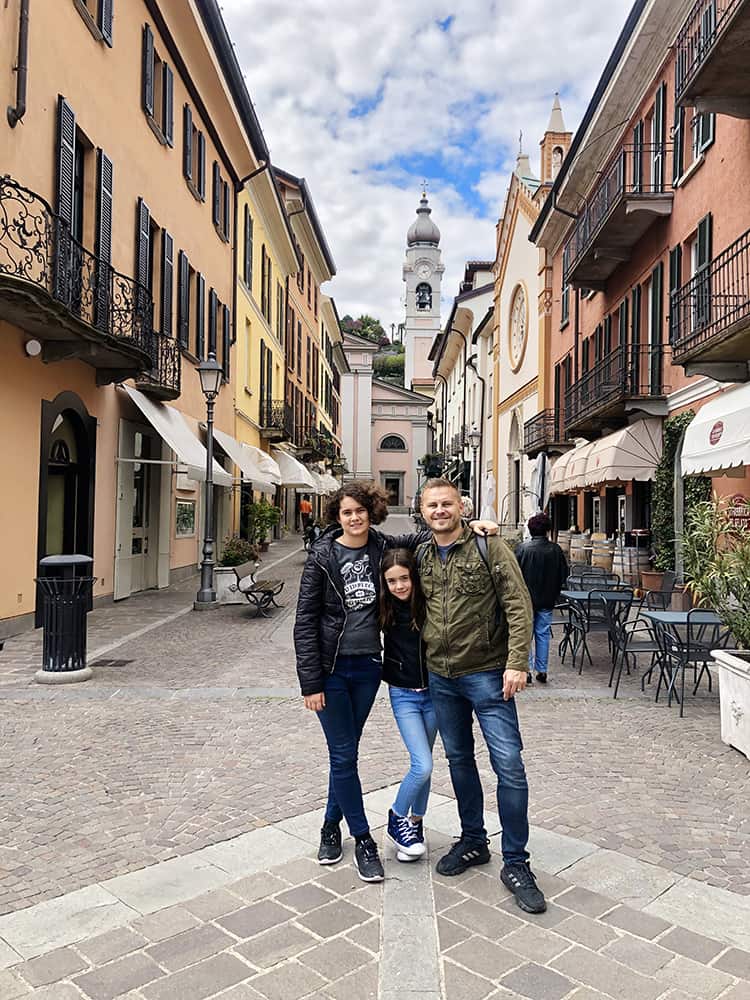 Due to its size and abundance of accommodation options, Menaggio is often used by those visiting Lake Como as a base from which to explore the surrounding towns and areas. The town is often considered the best place to stay in Lake Como.
Once a walled city in medieval times, Menaggio is gorgeous and soaked with history. It's well worth hiking up the steep steps to the beautiful older part of the town, where you'll find the dilapidated remains of the original city wall.
There are also some good hiking trails with incredible views that start from the nearby Breglia. Spend time wandering through the gorgeous quaint streets, and soaking up the views on the elegant lakefront promenade that is lined with palm trees and flower beds.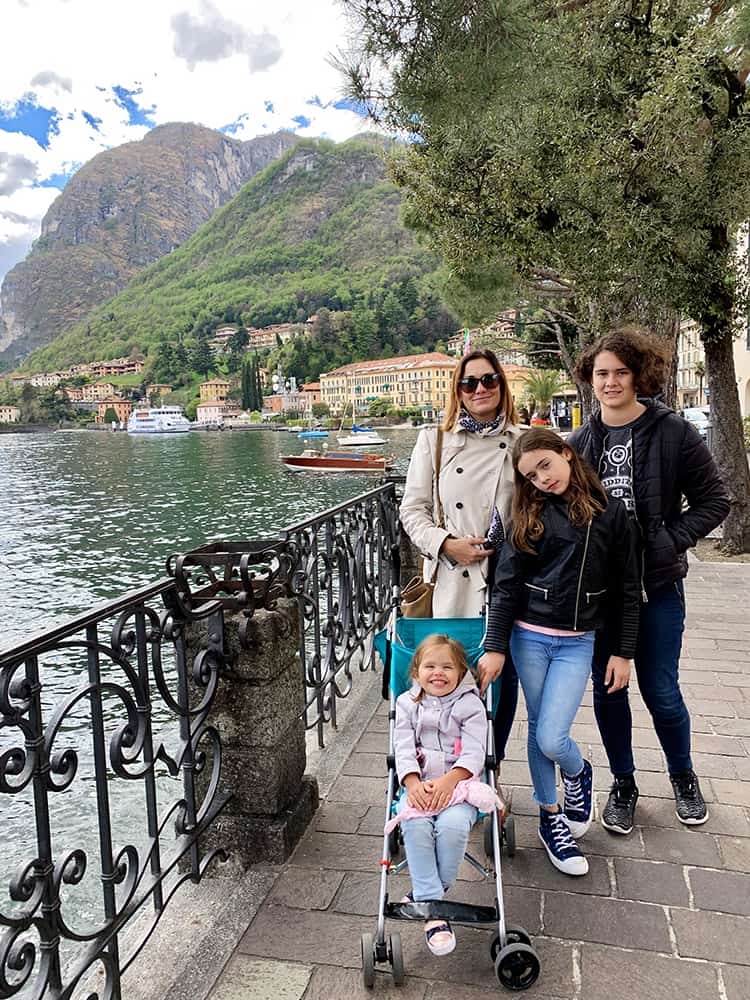 If you're looking for an area with a lively vibe during your time at the lake, Menaggio is a great option. Piazza Garibaldi, with its 19th-century architecture, is the vibrant hub of Menaggio, filled with bars, restaurants, and cafes.
The town has a great atmosphere, and you can generally find some great live entertainment!
Where to Stay in Menaggio
Menaggio is in my opinion not the prettiest town to stay in, but it is a great option for families. You can use a stroller around the town and there is also the lido, where you can spend your days swimming with your kids as well.
Many travelers love staying in Menaggio because it is easy to visit Belaggio and Varenna from here.
Popular hotel options include:
Hotel Bellavista: The most popular hotel in Menaggio. It is lakefront and in a central position as well. It has a swimming pool which is fabulous. The hotel is 3-star and has rooms suitable for single or double occupancy. Click here to check availability at Hotel Bellavista.
Hotel Garni Corona: Another 3-star hotel in town. This one is situated with easy access to public transport, restaurants, and shops. It might not have lake views, but it is an excellent value. They have rooms for couples as well as an option for families of 4 as well. Click here to check their prices.
Hotel Adler: A cheapie with fairly basic rooms. This hotel is popular as it is affordable and has a swimming pool overlooking Lake Como and the mountains. The hotel has rooms suitable for couples, as well as a room for families of up to 5 people. Click here to check out the photos of Hotel Adler.
---
4. Lenno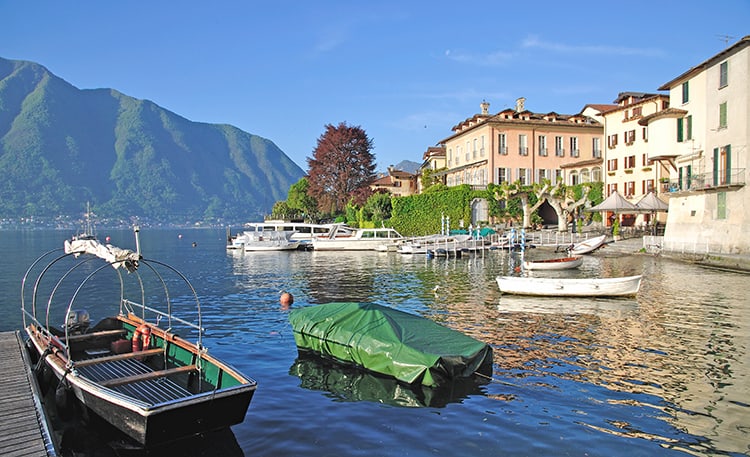 Located southwest of Tremezzo, Lenno is small and quiet and is one of the lesser-visited, less touristy villages on Lake Como, inhabited predominantly by locals.
It is, however, well known for two things: primarily the Villa del Balbianello, but also its exceptional homemade olive oil.
The Villa del Balbianello, located at the tip of a small wooded peninsula, is a gorgeous 18th-century villa with stunning terraced gardens. Its exceptional beauty has earned the villa a part in numerous feature films. It was used as a shooting location for Casino Royale and Star Wars: Episode II Attack of the Clones.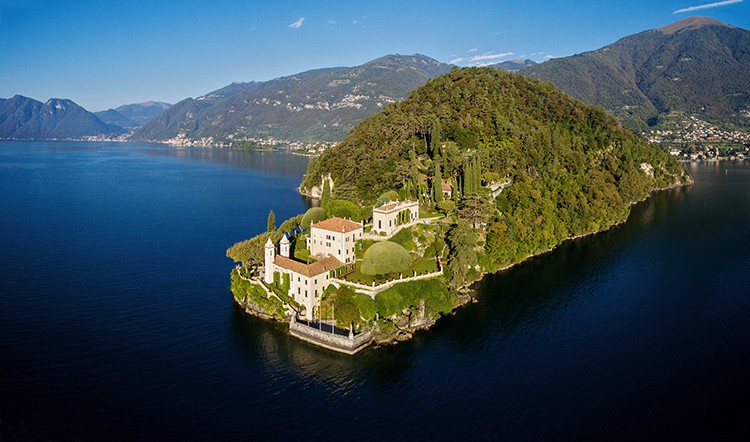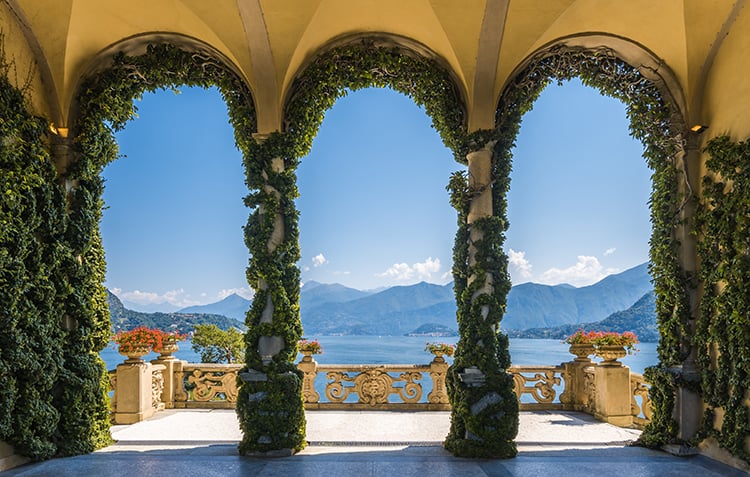 The Villa del Balbianello isn't the only thing Lenno has to offer – the town itself is beautiful and certainly worth a visit during your visit to Lake Como.
It's accessible by boat from the larger villages on the lake, so perhaps enjoy a scenic trip across the water and spend a day in this quaint and authentic town.
Be sure to pick up some olive oil to take home with you or indulge in during your visit to Lake Como.
---
5. Tremezzo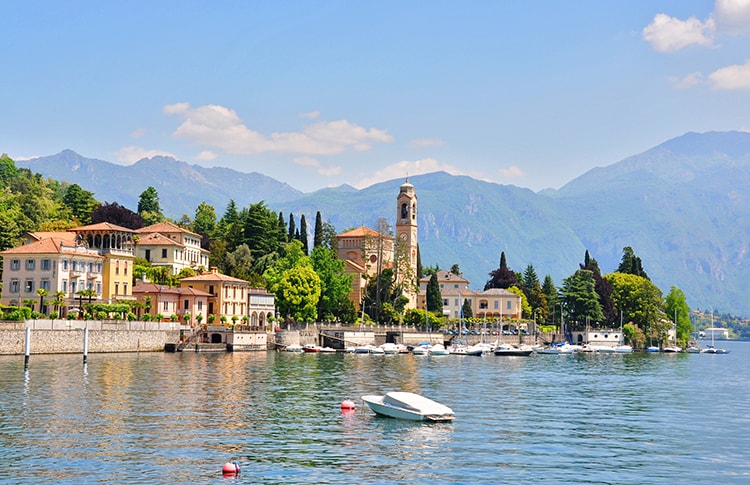 Tremezzo is another beautiful small town on Lake Como that is mostly known as a picturesque tourist resort, with elegant villas lining its streets.
The vast majority of this quaint and romantic town lies directly on the banks of Lake Como, so navigating it is simple and the sights are all grouped quite close together.
By far the largest attraction to Tremezzo is the incredible Villa Carlotta, a 17th-century neo-classical style villa surrounded by the most gorgeous gardens in the Lake Como area.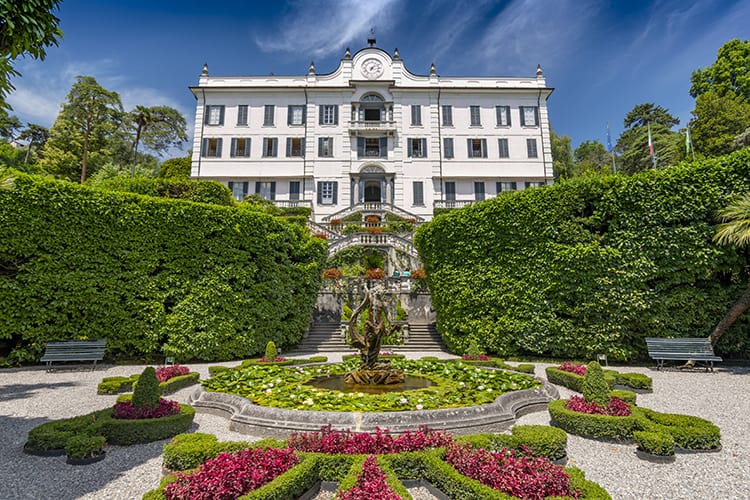 The gardens are incredibly diverse, containing over 500 plant species, including bamboo, cacti, palm trees, Japanese maples, and orchids, amongst many others. There is also a great art museum at the villa.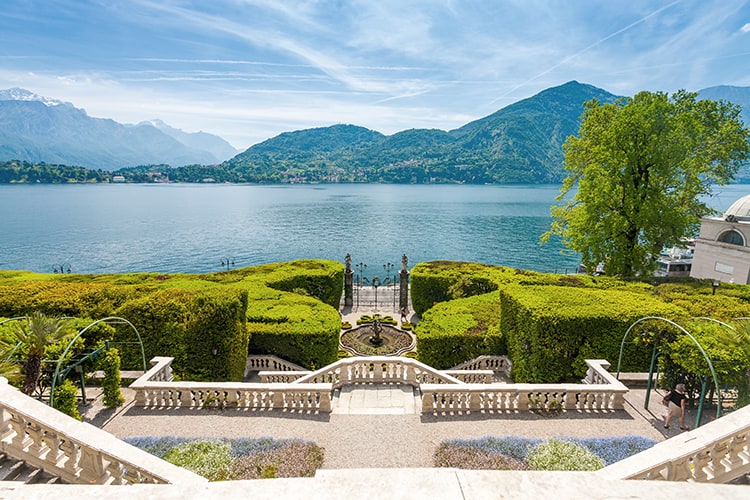 The Monte Crocione hike (eight-hour round-trip) which starts nearby offers amazing views of the lake and the alps.
Click here to book a luxurious stay at the stunning Grand Hotel Tremezzo.
---
Conclusion
Lake Como has plenty to offer, and a town to suit every kind of traveler. Now that you're equipped with a list of the best towns in Lake Como, get ready for an immersive journey filled with charming villages, picturesque promenades, and stunning views!