With its breathtaking beauty, majestic temples, bustling streets, and untainted history, Thailand stands atop the list of most visited tourist locations in Southeast Asia.
The sparkling waters and white beaches call travel enthusiasts from all over the world, and rightfully so.
There's so much to explore in this Eden of Southeast Asia that a few days won't be enough to capture its magnificence.
Therefore, to help you out, we have curated a guide to make your journey easier and hassle-free.
Thailand might just be our favorite Asian country to visit. It is a great destination for couples, friends, or families.
Best Time To Travel To Thailand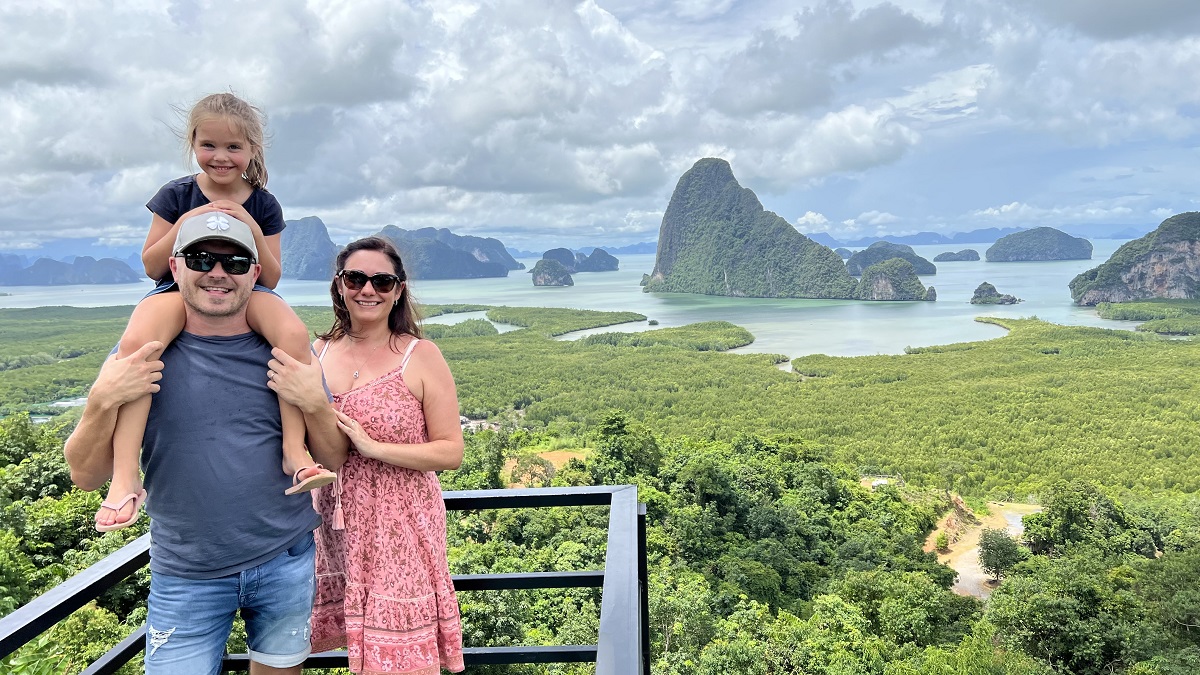 The grandeur of this tropical paradise, Thailand, is worth exploring all year round. But if you can't handle the weather fluctuations, especially the intense summer heat, then knowing the best time to travel to Thailand will help you in more ways than one.
Planning an itinerary is essential to ensure you don't sweat buckets while shopping in crowded Bangkok streets or get washed away while island hopping on the Thai Gulf.
The months from November to early April are best for travelers to tour Thailand and some of the famous Thai festivals fall during this period. So if you are wondering where to travel in January, we would definitely recommend Thailand!
From the breathtaking Yi Peng festival in Chiang Mai to the lively Songkran celebration in Bangkok, you can experience the true beauty of Thailand if you travel during this time.
The weather is cool and dry with a stable temperature (except for the south-eastern islands in the Thai Gulf- Koh Samui, Koh Phangan, and Koh Tao, which experience high rainfall from October to early December).
But unlike the Thai Gulf, the Andaman coast is a paradise for people who love scuba diving and snorkeling in November.
The weather is perfect for scuba divers to explore the rich marine life.
Best Places To Visit In Thailand For First-Timers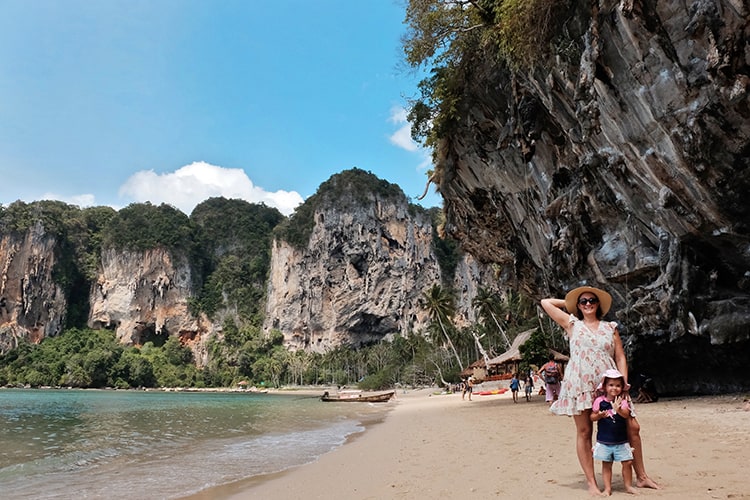 Thailand is not a large country, but it becomes bigger for travelers who only have limited time on their hands.
Therefore, we have made a list of places you can visit that will satisfy your desire to capture all of Thailand in a few days.
If this is your visit to Thailand, you might enjoy reading our guide on the best places to visit in Thailand for first-timers.
You can also read all our best posts in the Thailand travel blog section below.
1. Bangkok
It goes without saying that the capital city, Bangkok, must never be missed when traveling to Thailand.
The city hosts the vibrant culture of Thailand amidst its bustling streets. From the grandeur of the Grand Palace to the adventure of the Safari World, Bangkok will keep you occupied with all its wonders.
And when you're done exploring the wild city life of Bangkok, you can catch a breath at the peaceful Buddhist temples that reflect the country's true heritage.
2. Phuket
The largest island of Thailand should definitely be on your itinerary with its scenic beaches and majestic temples. And let's not forget the active nightlife and crowded pubs.
From Phang Nga Bay to Kata Noi Beach, from the Simon Cabaret show to the Trickeye Museum, there are many cool things to explore in Phuket. It will get you out of your comfort zone and present a whole new world!
Here is a list of all of our Phuket travel articles.
3. Chiang Mai
Unlike the busy streets of Bangkok, Chiang Mai will captivate you with its serenity and decades-long history. You'll get to know the uniqueness of Thailand after visiting Chiang Mai, especially its tribal communities at the Tribal Museum.
But that's not all; many other places like Bua Thong waterfalls, Wat Prasingh, Doi Inthanon, etc., are worth visiting in Phuket.
4. Krabi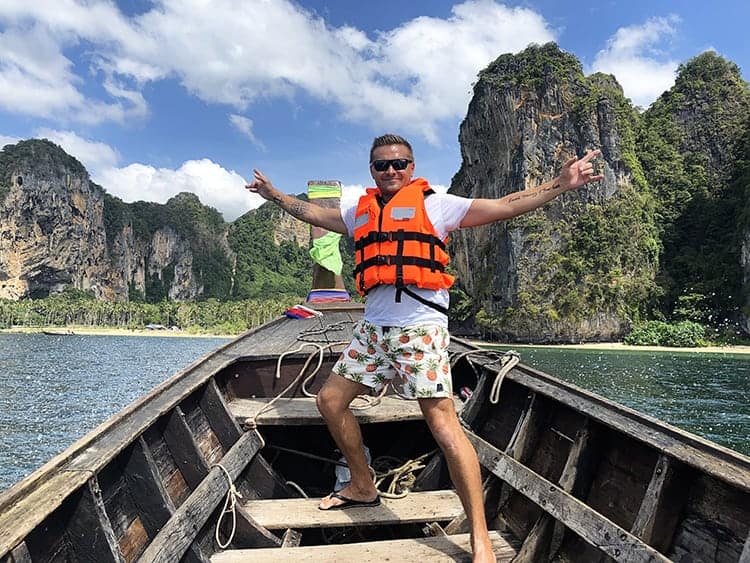 The wilderness of dense mangroves and milestone cliffs in Krabi will leave you awestruck. It offers the raw beauty of Thailand, which should never be missed.
From Railay Beach to Wat Tham Sua, from Phi Phi islands to Klong Thom hot springs, Krabi is truly a traveler's paradise!
Find all of our Krabi travel articles here.
5. Koh Lak
Although destroyed by the tsunami in 2004, Koh Lak has been reconstructed to match its earlier beauty. The white sandy beaches and hot springs of Koh Lak are worth exploring.
You can even try cooking classes or trekking around the two national parks in the city.
6. Koh Samui
The second-largest island of Thailand must not miss a spot on your itinerary. Situated in the Thai Gulf, this island houses breathtaking beaches and sparkling waters, which is a paradise for divers.
The island will offer you peace with its Buddhist temples and sway you with its scenic beauty. So, don't forget to book a flight to Koh Samui!
You can find all of our Koh Samui travel articles here.
What Do I Need To Know When Traveling To Thailand?
Is it your first time traveling to Thailand? Here are a few things you need to know before booking a flight ticket to the King's country.
1. Plan Your Itinerary
Planning an itinerary is what a rational traveler must do. From booking early tickets to researching the weather, you must do your homework before setting foot in the Country of Smiles.
If it's your first time traveling to Thailand, doing some early research will make your journey hassle-free and safe.
2. Currency And Bank Charges
The currency of Thailand is the Thai Baht, and currently, 1 USD equals about 35 THB. So, when traveling to Thailand, you must exchange your dollars or euros for local currency.
There are ATMs where you can exchange the currency, but Thai banks charge high transaction fees for foreign cards. So, it's better to take enough cash in one go to save money.
3. Important Travel Tricks
The local rickshaws or cab drivers charge a high amount from tourists. So, check up with locals regarding the travel fare.
Otherwise, cab or tuk-tuk drivers will rip you off. Also, if you're on a tight budget, it's better to take public buses as they are cheaper than cabs.
4. Thai Decency And Modesty
Thai people usually don't wear revealing clothes, especially while visiting religious places. So, if you're going to a Buddhist temple or place of worship, cover up well to avoid getting side-eyed.
Also, do not wear shoes in temples, authentic restaurants, or places you're advised not to.
5. Enjoy And Explore
Lastly, enjoy to your heart's content and enjoy the diverse beauty of Thailand!
Plan Your Trip to Thailand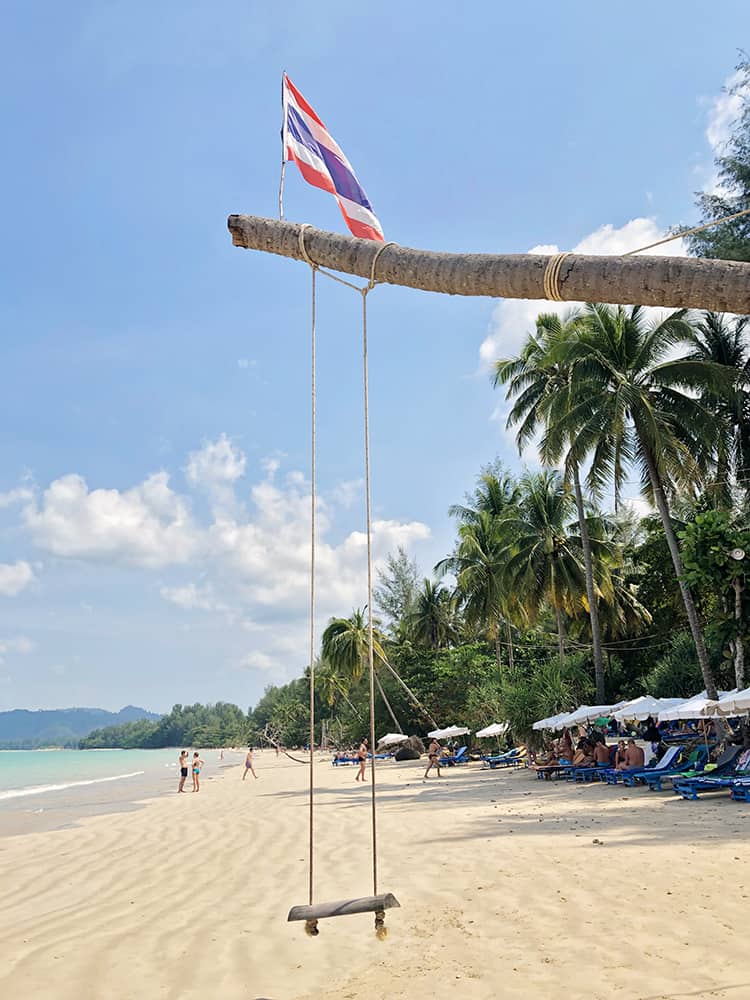 Here are our recommendations for how to plan your trip to Thailand:
1. Accommodation in Thailand
We always start our accommodation research with Booking.com.
This site makes it super easy to compare accommodation across various booking engines so that you can simply pick the best price for the accommodation of your choice.
2. Flights to Thailand
We personally book our flights on Cheapo Air, we find that they are often the cheapest (even in comparison to Skyscanner).
3. Travel Insurance
We never travel without travel insurance with Safety Wing. We have claimed on our travel insurance more than once, claims that would have cost us A LOT out of our own pockets. Don't skimp out on insurance.
Safety Wing offers incredible plans and is one of the few insurance companies that allow you to grab insurance when you are already traveling.
What Should I Avoid In Thailand?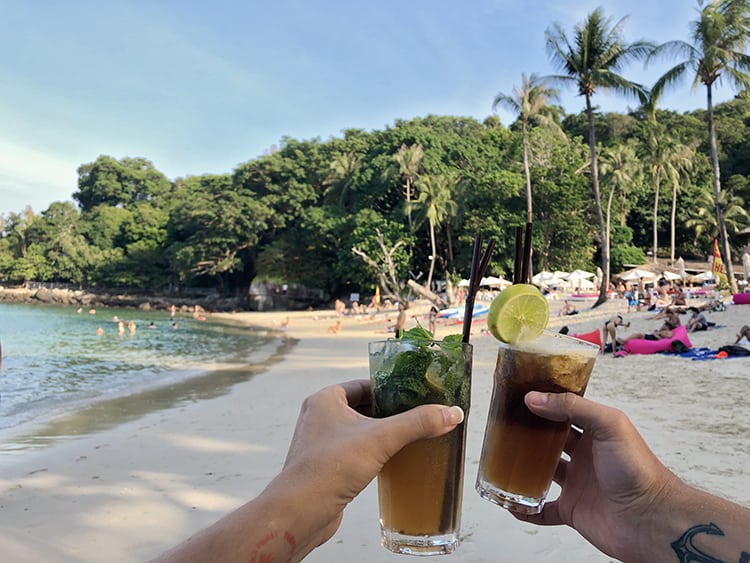 To avoid getting yourself in awkward (or, at times, dangerous) situations in Thailand, here are the things you should bypass at all costs.
1. Avoid Talking About The Late King
The late Thai King, Bhumibol Adulyadej, is highly respected and revered in Thailand. So, you must avoid saying anything bad about him.
2. Avoid Animal Tourism
Avoid riding elephants or taking pictures with animals such as tigers or monkeys, as it promotes the misery of captured animals. Such animals are victims of cruelty, so you must not engage in activities that promote it.
3. Avoid Tap Water
People in Thailand usually prefer bottled water to avoid diseases. So, to be on the safer side and to avoid jeopardizing your week's trip to Thailand, it's better to drink bottled water.
4. Avoid Getting Scammed
Many travelers get scammed while traveling to Thailand, especially the "tuk-tuk scam" or "it's closed" scam. So, don't believe everything your tuk-tuk driver says. Or, install the Uber of Southeast Asia – The Grab App.
5. Avoid Illegal Drugs
One can get lost in Thailand, especially at the infamous parties. However, you should not get too loose and get caught with illegal drugs.
Although medical marijuana is legal in Thailand, recreational isn't, and you will be punished if you get caught. So, travel safely and steer clear of trouble.
Thailand Travel Basics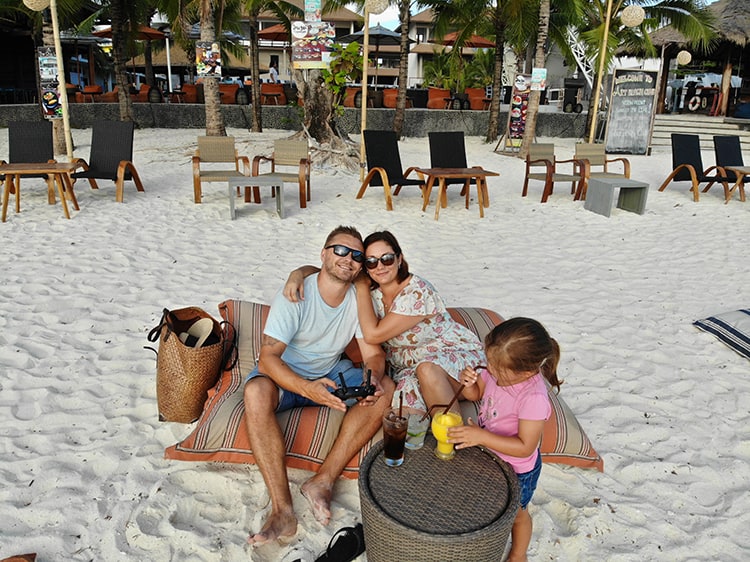 1. WiFi Availability
Whilst you can find free WiFi in Thailand, we found that the speed and connection were often unreliable.
2. eSIM
Save yourself time at the airport and get yourself a Holafly eSIM before you go.
We got ourselves an eSIM to Thailand for 60 days with unlimited data and it worked perfectly!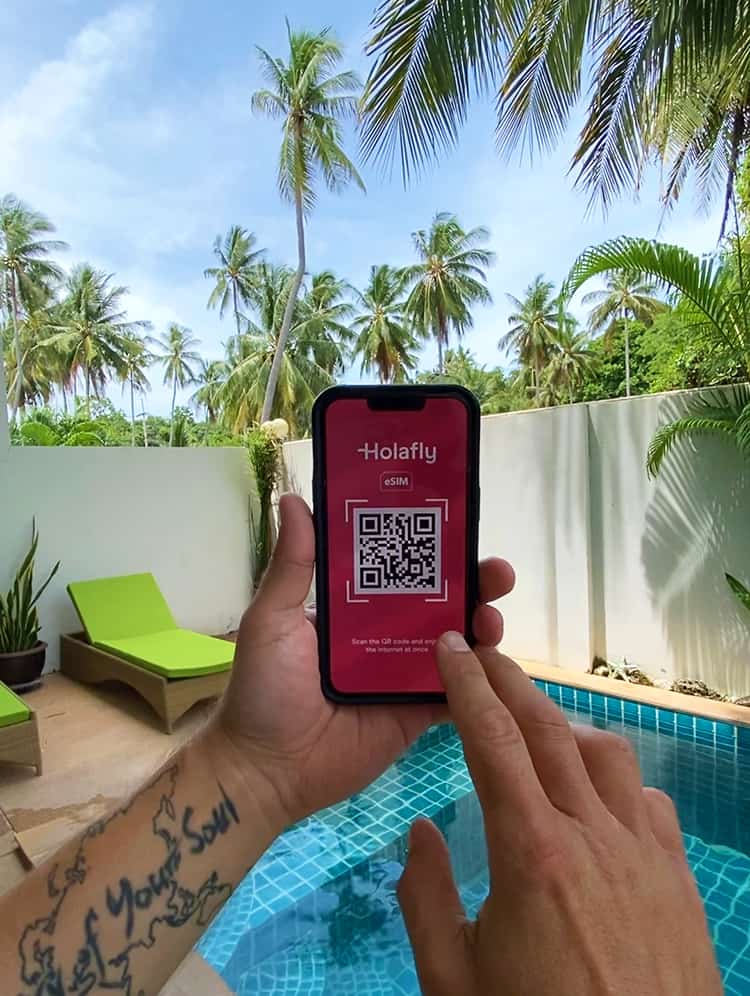 We wandered around Phuket, Coconut Island, Koh Samui, Koh Phangan, Koh Tao, and Bangkok, and had continuously good connections. Much recommended!
Check out your eSIM data plans to travel to Thailand here and use the Discount Code WANDERLUSTSTORYTELLERS.
3. Airports
There are many international airports in Thailand. The busiest of which is probably Bangkok, Krabi, Chang Rai, and Phuket.
To save time on your holiday, make sure you choose to fly in and out of the airport that is located closest to your holiday destinations. You can find a list of all the airports in Thailand here.
4. Visa Required
Most tourists traveling to Thailand will not need a visa, however, the following 21 countries will need to acquire a visa on arrival – Andorra, Bulgaria, Bhutan, China, Cyprus, Ethiopia, Fiji, India, Kazakhstan, Latvia, Lithuania, Maldives, Malta, Mauritius, Papua New Guinea, Romania, San Marino, Saudi Arabia, Taiwan, Ukraine & Uzbekistan.
5. International Driver's License Accepted
It is always a good idea to have an international driver's license with you, but have never been asked to show one and could even rent a car without having to show proof of one.
6. Is it Safe?
Thailand is a safe country to visit. But as is typical in Asian countries it is recommended to keep an eye out for scams.
Also important to be aware of drink-spiking in the bars of 'dodgy' places in Thailand, such as Bangla Road in Phuket.
Thailand with Kids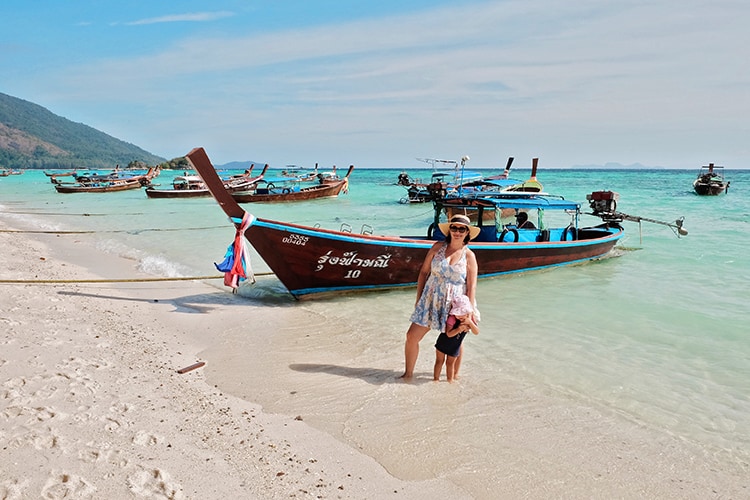 A Thailand trip with kids is always a good idea.
Thailand is an easy country to travel to with kids. The Thai people are super welcoming to kids, English is pretty widely spoken and you can find supplies for babies or toddlers in the larger supermarkets.
We visited Thailand for 3 weeks with our 2-year-old, so whipped up a video that you can watch about how to travel in Thailand with a baby/toddler.
There is a wide range of family hotels in Thailand; plenty of which offer excellent pool facilities and kids club options.
Thailand Travel Guides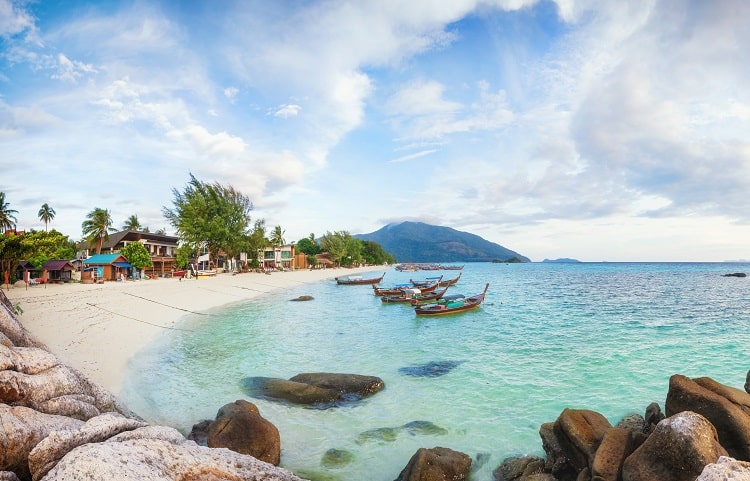 You can read our Thailand holiday guides to:
Phuket Travel Guides:
Bangkok Travel Guides:
Krabi Travel Guides:
Khao Lak Travel Guides:
Koh Lanta Travel Guides:
Koh Lipe Travel Guides:
Koh Kradan Travel Guides:
Koh Samui Travel Guides:
Thailand Transport Guides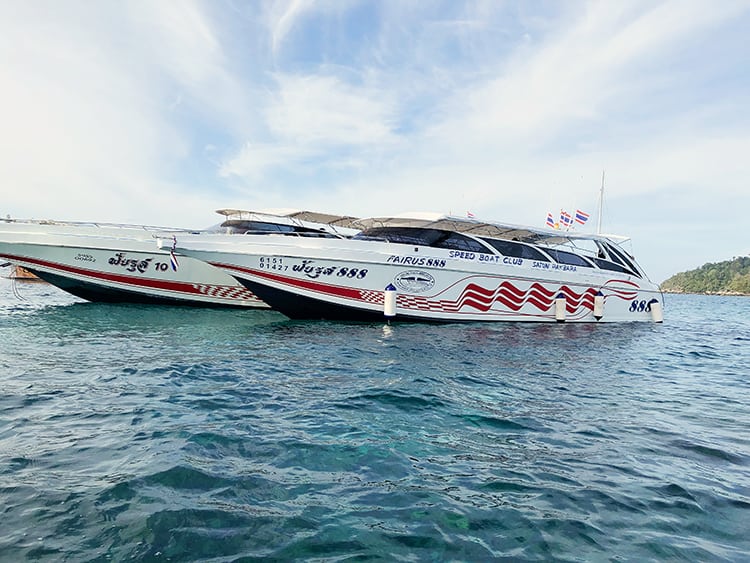 For helpful information on how to get around on your Thailand trip, click to read the guide below:
Thailand Hotel Reviews and Accommodation Guides
Read our personal hotel reviews on hotels that we have stayed at, or browse through our helpful Thailand accommodation guides:
Find all of our Thailand Travel Blog Posts Below:
Find all our Thailand travel guides below. If you are planning to visit other countries in Asia in combination with Thailand, you can find heaps of other travel guides on our Asia travel blog here.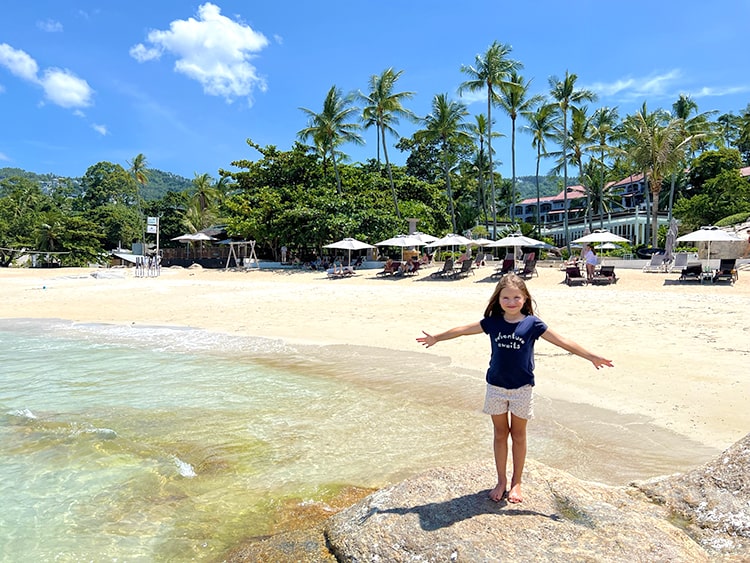 So it's Koh Tao vs Koh Samui for your next Thai vacation. That's a hard nut to crack. Both islands are drop-dead gorgeous, dotted with … CONTINUE READING