Also known as the Italian Riviera, the Cinque Terre is one of the most picture-perfect destinations in Italy!
The area is made up of five charming little towns positioned along a dramatic coastline. Vineyards, olive groves, and steep hills separate these stunning villages!
Each of the five towns of Cinque Terre has a unique personality and appeal, and choosing your favorite one can be tricky!
Here is our guide to these pastel-colored towns, and what to expect from each.
1. Riomaggiore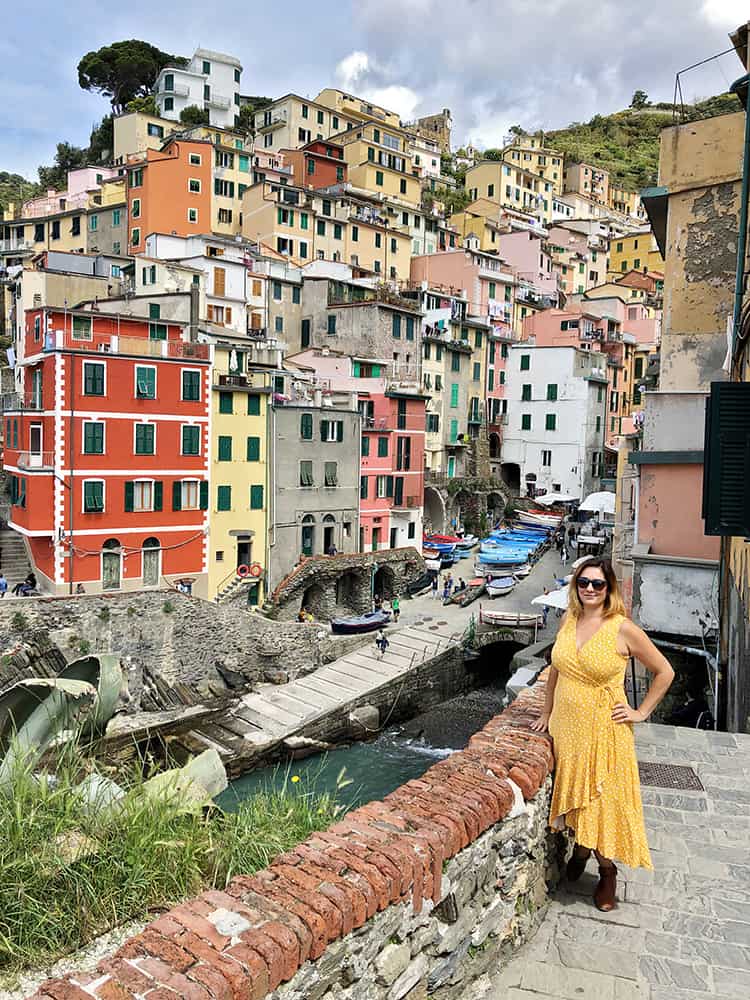 Riomaggiore is the most eastern of the Cinque Terre towns and is often the first town of departure.
Riomaggiore is set in a narrow valley that leads down to a beautiful natural harbor. At the harbor end, you will find colorful fishing boats, people swimming from the rocks, and the magnificent Ligurian houses typical of these towns.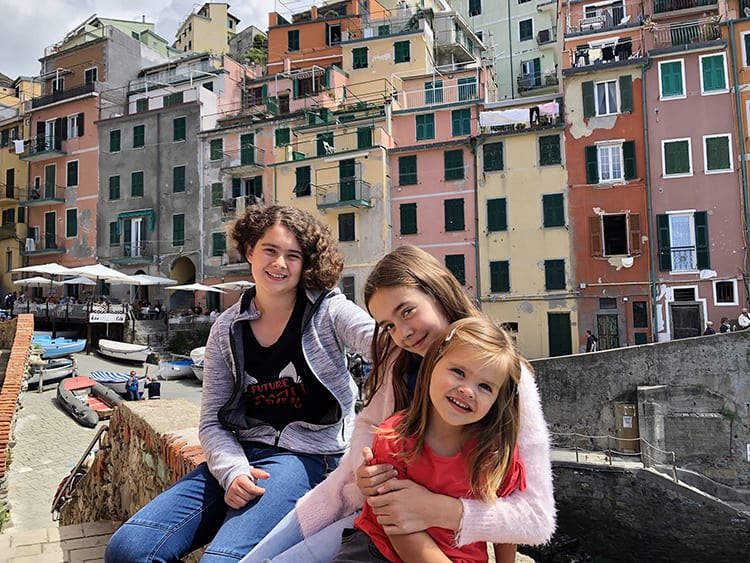 As you walk further through the town (the Cinque Terre has very limited car access), you will find terraced gardens and quiet spaces.
Riomaggiore can get pretty busy, with a bustling main street full of bars and cafes. However, this town is still small, making it a well-balanced place for those wanting a peaceful but still fun escape.
______________________________
2. Manarola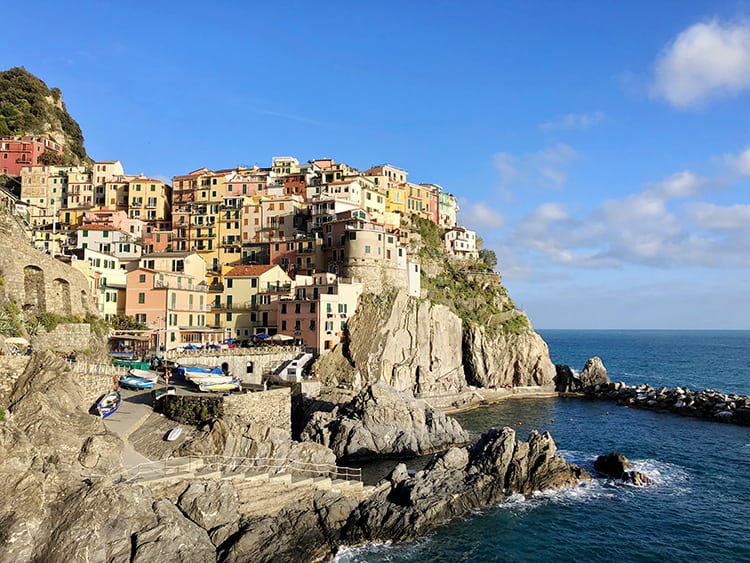 Manarola is the next town in line, and it is thought to be the oldest. This is possibly the most romantic Cinque Terre town with quiet winding streets and stunning views.
The little old harbor in Manarola is a popular place for swimmers, with some exciting rock jumping available! As you wander up the quaint town, you will notice all of the vineyards surrounding it.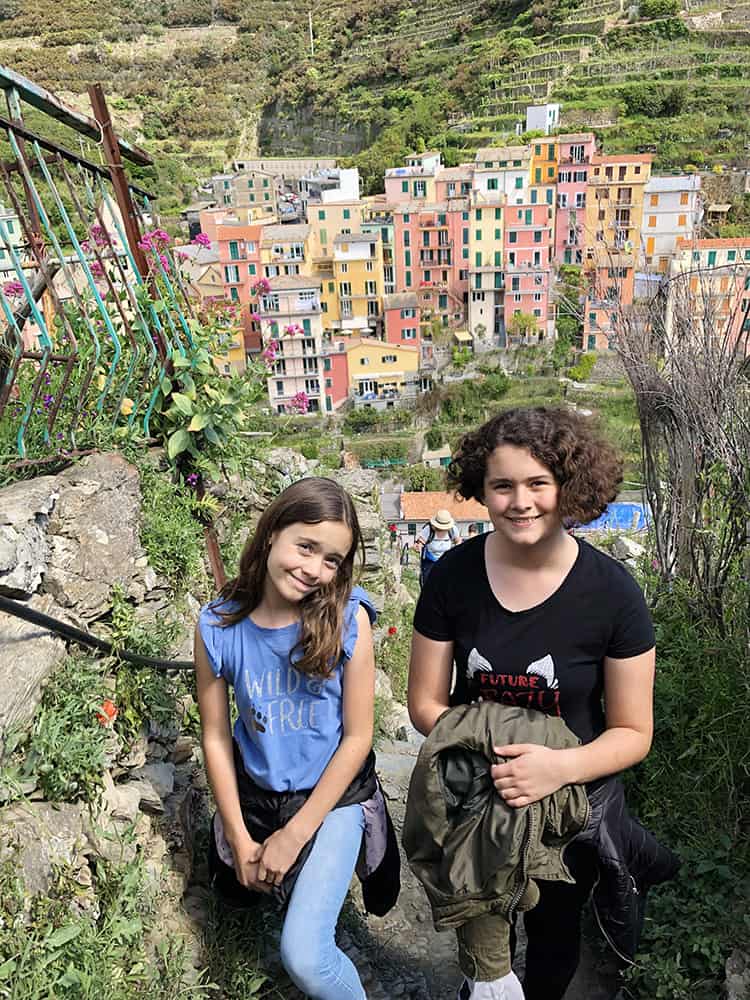 Manarola produces a world-famous sweet wine called Sciacchetra, which is best sampled at a charming wine bar in the town.
Manarola has amazing seafood restaurants, viewpoints, and is the starting point of the famous "Lovers Lane". Manarola is the ideal town to base yourself at during the cooler months (for warmer months we would recommend Monterosso due to the beach they have).
Manarola is a small town with a big personality!
______________________________
3. Corniglia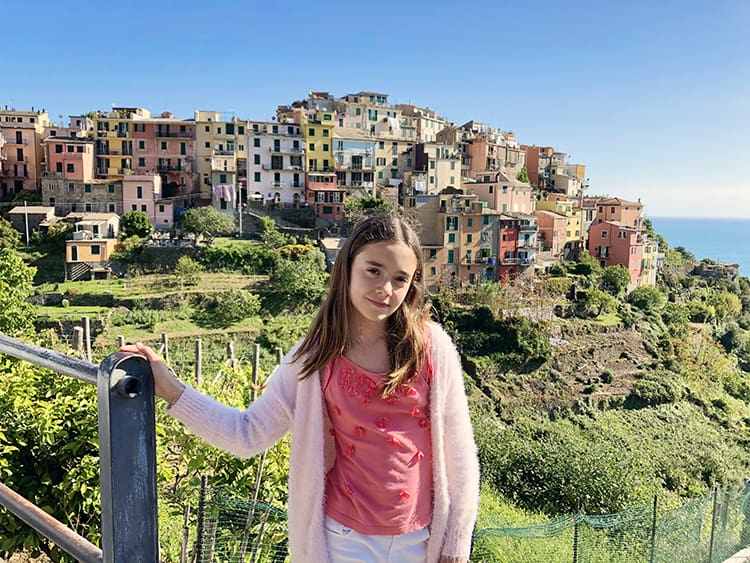 Corniglia is the only one of the towns of Cinque Terre that is not built directly on the sea. Instead, it stands 100m above sea level on a dramatic cliff.
Due to its position, reaching Corniglia requires a fair amount of stairs! Many people hopping off the train start hiking up – however as a tip, if you wait around the train station area, there is a little bus that runs up and down simply to take tourists who want to avoid the hike. It is a small bus so I'm sure it would be a wait to get on this bus in high season – but for our trip (we were there in June) we could simply hop on and hop off – easy!
Corniglia has a unique atmosphere through its quiet streets and green surroundings. The town has some fantastic little cafes as well as a specialty wine – Vernaccia di Corniglia. Of course, the coastal views available from the raised position of Corniglia are breathtaking.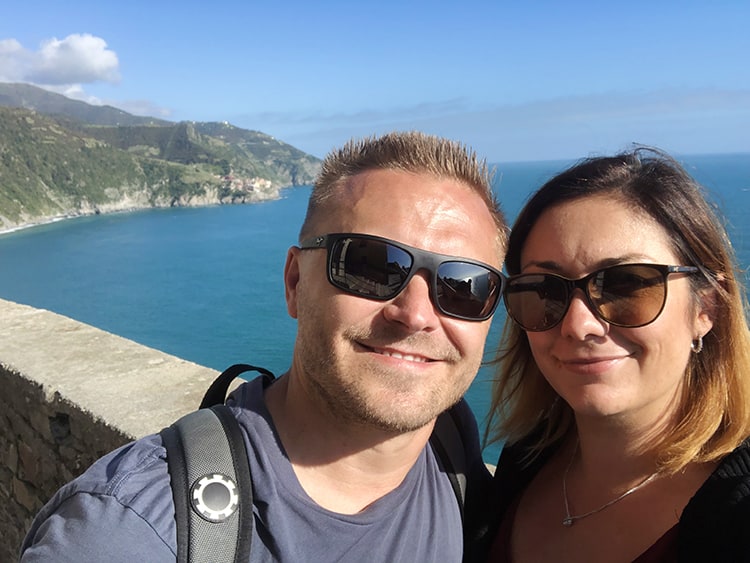 Although the town is not built on the sea, there is actually a beach here. Descend the steep rocky cliff to the hidden away Guvano Beach.
______________________________
4. Vernazza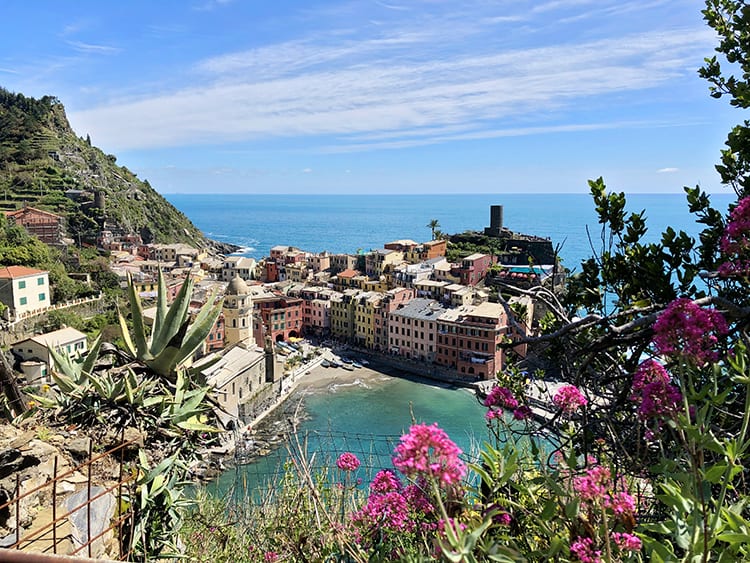 When people think of the Cinque Terre, Vernazza is usually the image that comes to mind. This popular town is the picture-perfect representation of this area.
Vernazza is best recognized by its natural harbor, with an impressive church built right alongside the water's edge. This church is an iconic sight as it is the only one in the Cinque Terre built next to the ocean.
Vernazza has many charming alleyways winding between cafes, friendly B&Bs, and essential gelato shops! For amazing views, walk up to the top of the town's old fort.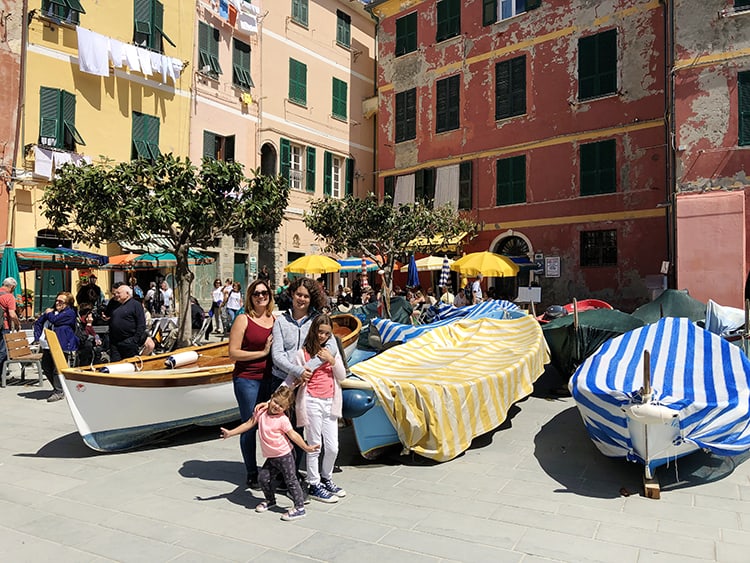 The piazza in this town is a fun place to enjoy one of the quality restaurants or bars. Vernazza offers a good balance between being a busy attraction and a quiet fishing village.
______________________________
5. Monterosso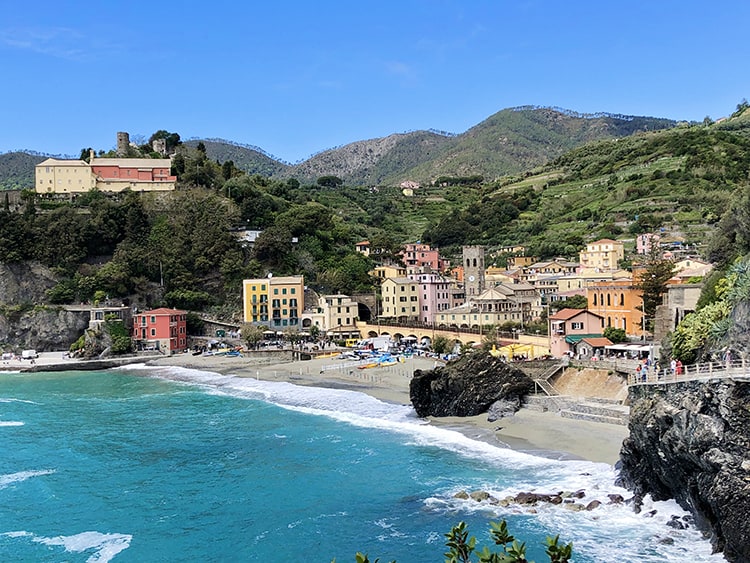 Monterosso is the largest and most popular town. It is also the only town that is built on flat land and has full car access.
Monterosso is best known for being the beach town of the Cinque Terre. There is a long, sandy beach here offering visitors a dream seaside holiday destination!
This town still carries the Cinque Terre appeal of colorful houses, surrounding vineyards and olive groves, and seaside charm. However, this place is bigger, busier, and more developed than the other towns.
If you are looking for a town that has more going on, with a magnificent beach, then Monterosso is the best choice. This is a popular destination for traveling with a family.
______________________________
Traveling to the Cinque Terre
Now that you know about the different towns, all you need to do is get there! Here is some commonly requested info on visiting the Cinque Terre.
How to get to the Cinque Terre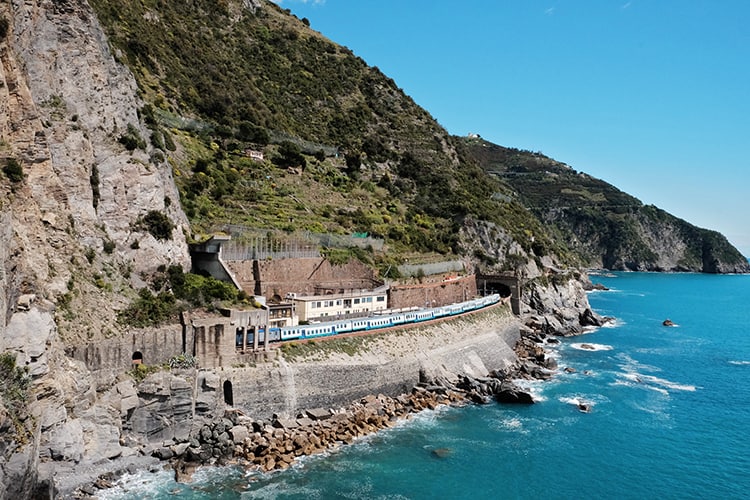 Traveling by train is the most popular option. A train line runs between all 5 towns of Cinque Terre, departing from La Spezia.
There is also the option of renting a car and driving here. However, if you have a car it is important to note that parking at the towns are VERY limited and will add up in cost pretty quickly. You will also need to park outside of the town as only locals are allowed inside.
You could also visit Cinque Terre from Milan. It is a 3-hour train journey from Milan so I don't recommend you do it as a day trip though. But it is one of the most beautiful places to visit from Milan if you wanted to see both destinations in one trip.
How to get around in Cinque Terre
The most popular way to get between the five towns in Cinque Terre is to hike between them along the well-managed paths. The Cinque Terre is famous for its stunning hiking trails which connect the five different towns.
If hiking isn't your thing, there is an efficient train service that runs through each town. This is an easy and fast way to get around. There is also a bus service that runs between the towns. This bus is free to use if you have your Cinque Terre card.
Another fun way to travel between the towns is by boat.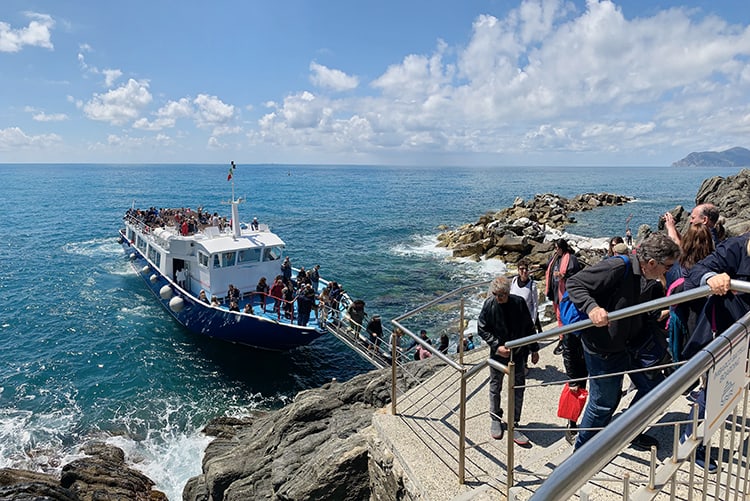 This may not be the quickest or most affordable option, but the views and overall experience of a boat cruise along this coastline are unforgettable!
Where is the Cinque Terre?
People often ask, "Is Cinque Terre in Tuscany?". While close by, these towns are part of the Liguria region. This region covers a small portion of the north-western coast of Italy.
______________________________
Final Thoughts on the Cinque Terre Towns
With all the iconic beauty and charm found in these Italian towns, your trip here will definitely be something to remember! It may seem difficult choosing which town to stay in, but you really can't be disappointed with any of these magical places.
The Italy Cinque Terre towns are completely unlike anywhere else in the world. We hope that you get to see and experience each town to understand just what makes the Cinque Terre, Italy, so special!