Sicily is one of the most memorable regions of Italy. This large Mediterranean island can be found in the south of the country, right off the toe of Italy's boot.
Sicily is filled with breathtaking scenery, magnificent architecture, and a history that'll fascinate your whole family.
A road trip is a fantastic way to explore Sicily, as each town has something completely unique to offer. You'll even be able to explore a couple of active volcanoes.
Tip: Did you know that we made a travel journal for children? Check it out here.
Ultimate Family-Friendly Sicily Road Trip
Whilst your family is road-tripping Sicily, your kids will love exploring the winding old town streets, playing on the white sandy beaches, and swimming in the crystal clear oceans.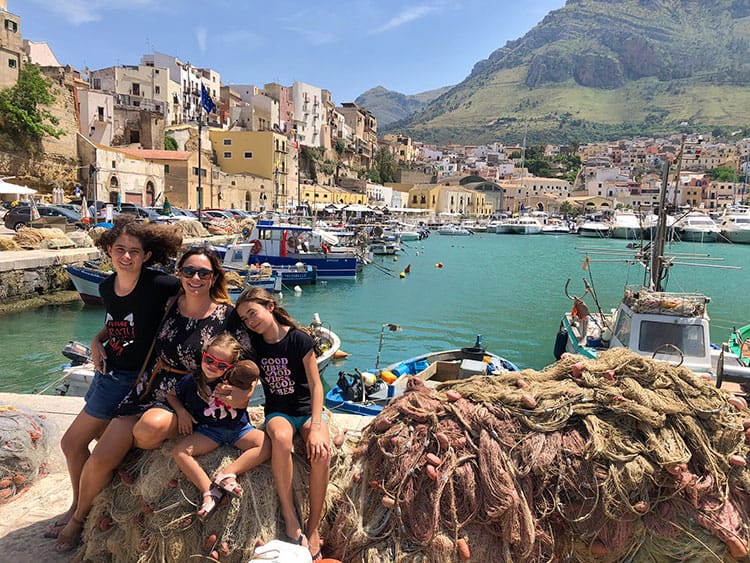 These are the best towns to visit whilst on your ultimate family-friendly Sicily road trip.
Tip: You can also check out what you can do in 10 days in Sicily on our list of 17 places to visit in Sicily with your family here.
Before we hop into the post, let's talk about a car rental.
We personally rent our cars through Discovery Cars. Its a great site that allows you to quickly and easily find the cheapest car rental for your trip.
If you have little kids you will also need to decide if you want to rent a car seat or bring one along – kids under the age of 12 are legally required to be in a car seat in Italy.
For those who wish to save money and bring one along. You can find a list of the best travel car seats and the best travel booster seats here.
Best Towns To Explore In Sicily
A road trip is a great way to visit all of the best places in Sicily. Here are a few of our favorite stops to make on a road trip.
1. Taormina
This gorgeous hilltop town welcomes travelers throughout the year. From the ancient Greek-Roman theatre to the charming Corso Umberto, there's a reason Taormina is considered the tourist capital of Sicily.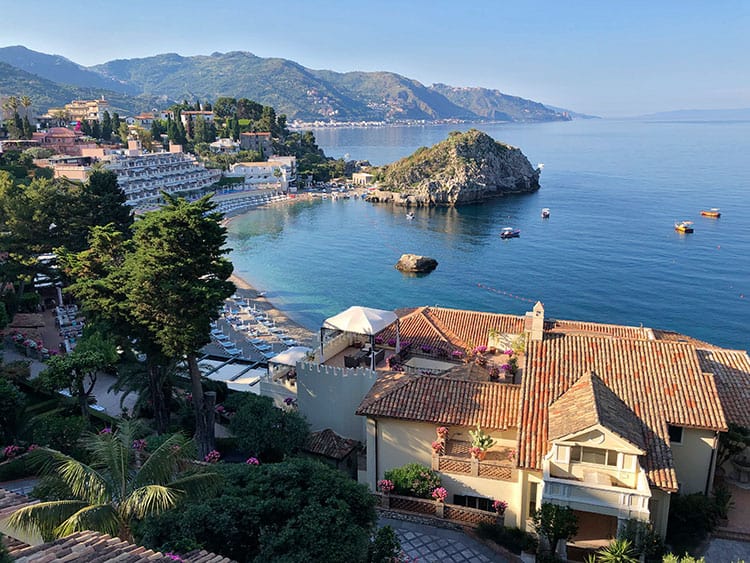 There are plenty of stunning medieval buildings around the town as well as some incredible things to do in Taormina. You'll find bars, restaurants, and shops nestled amongst maze-like streets to keep you entertained during your stop.
A great way to explore Taormina's coastline is on a boat tour. You'll be able to witness some of the area's most beautiful sights and take a swim in Isola Bella bay.
Click here to book your tour in Taormina to see the Sicilian coastline.
2. Mount Etna
On the east coast of Sicily, you'll find Mount Etna, the highest, most active volcano in Europe. Mount Etna is one of the most impressive UNESCO World Heritage sites.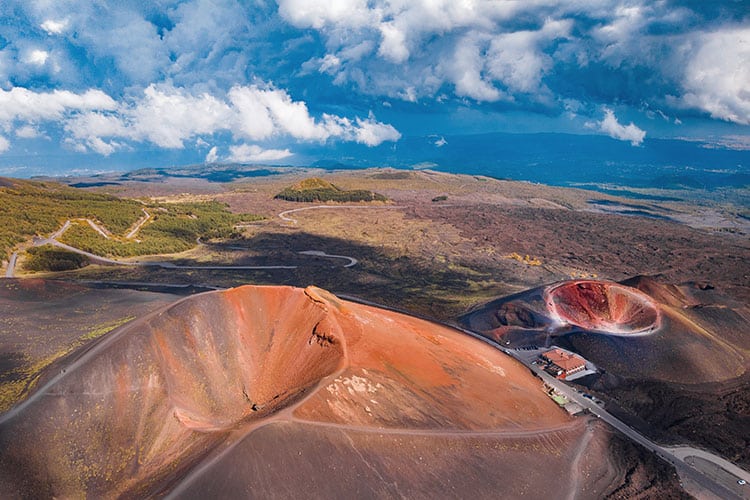 The top of the volcano can be reached by driving, taking the cable car or you can embark on one of several beautiful hikes. Either way, Mount Etna is a must-see when you're touring Sicily by car.
3. Noto
There's no better place to soak up the Italian sun than Noto, Italy. Besides beautiful beaches, the town also offers some magnificent baroque architecture.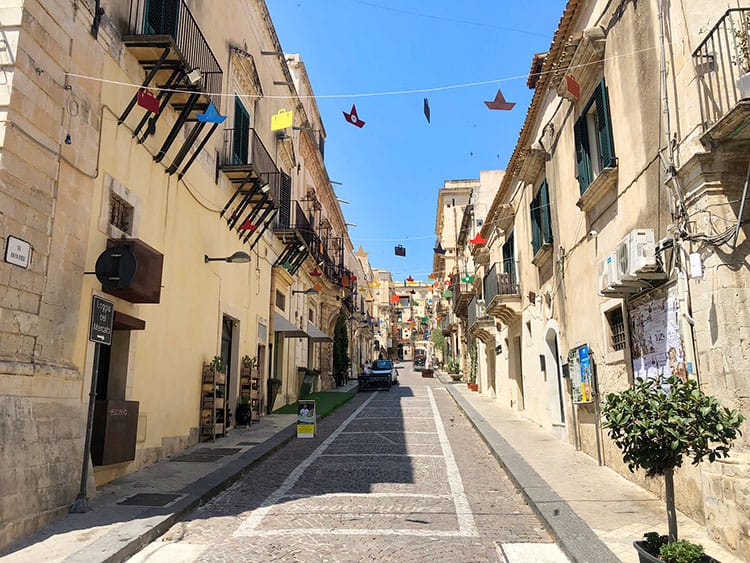 The 18th-century Noto cathedral and Palazzo Ducezio are definitely worth a visit.
This authentic Sicilian gem is filled with a fascinating history and exploring its picturesque streets on foot is an incredible experience.
4. Ragusa Ibla
Ragusa is made up of two towns, the old and the new. The two parts are divided by a deep ravine crossed by four bridges. Ragusa Ibla is the old town, a gorgeous hilltop city that boasts some incredible baroque buildings.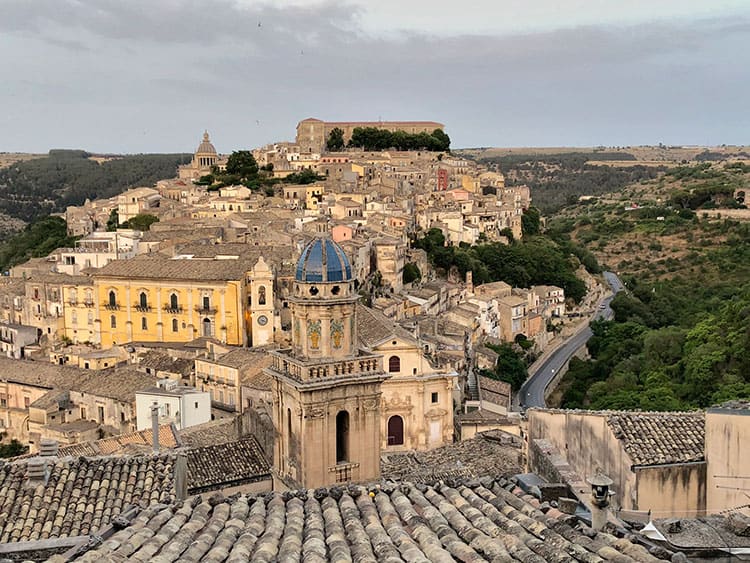 It's definitely worth exploring both parts of the city. Both Ragusa Ibla and Ragusa Superiore are filled with architectural masterpieces.
5. Agrigento
Another of Sicily's hilltop cities worth a visit is Agrigento. The city boasts amazing views of both the sea and some of Italy's ancient architecture.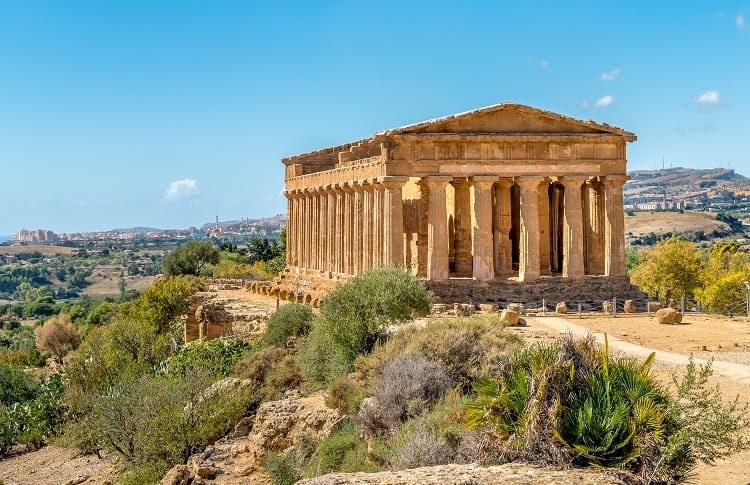 The city is best known for the Valley of Temples, an impressive archaeological park that's home to eight temples including the Temple of Hera and the Temple of Olympian Zeus. A great and fun way to explore the valley is on an electric scooter.
Click here to book your tour of Agrigento to see the Valley of Temples on an electric scooter.
6. Aegadian Islands
The Aegadian Islands are a group of small mountainous islands off the coast of Sicily. The islands are Favignana, Levanzo, Marettimo, Maraone, and Formica. On the islands of Levanzo and Favignana, tourists can venture inside caves to see prehistoric wall paintings.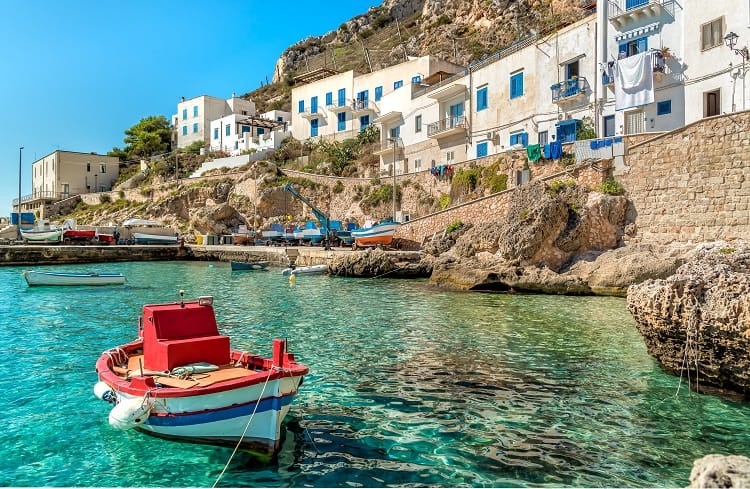 The islands are home to some beautiful sandy beaches. The waters are perfect for those with water-confident kids. You can even go scuba diving and explore some of Sicily's awesome underwater sea caves.
7. Trapani
You'll definitely want to add Trapani to your Sicily itinerary. This Italian port town has plenty of history and exciting things to do. Walking through the ancient streets of the old town is a great way to see the city.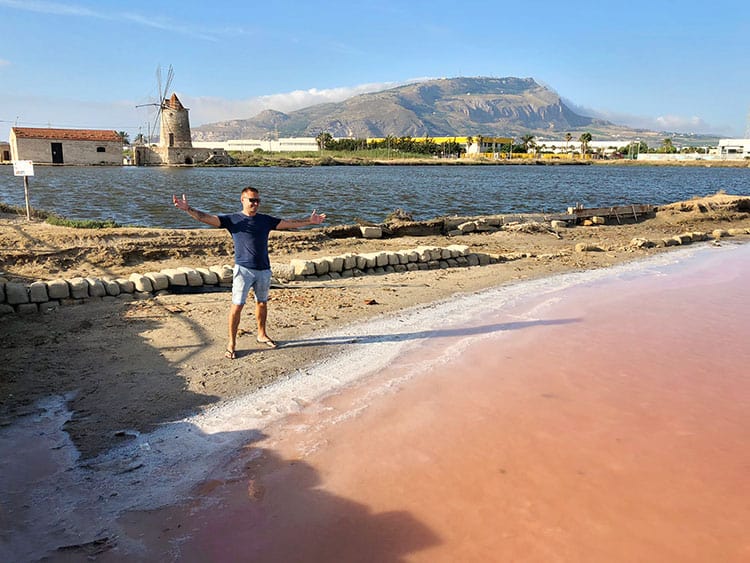 It's also home to some spectacular beaches. Trapani makes a great home base to travel from and there are plenty of delicious places to grab a bite to eat.
8. Erice
From Trapani, you can take a cable car up to the mystical Italian village, Erice. It boasts remarkable views of the town below and is best explored on foot.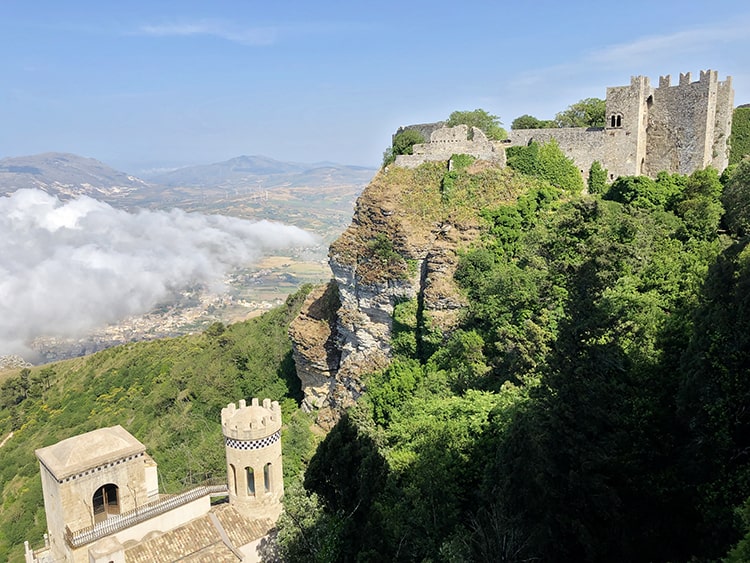 Here you'll be able to see some incredible ancient architecture including Venus Castle.
9. Castellammare del Golfo
If you're looking for a great place to take photos, Castellammare del Golfo is the perfect place.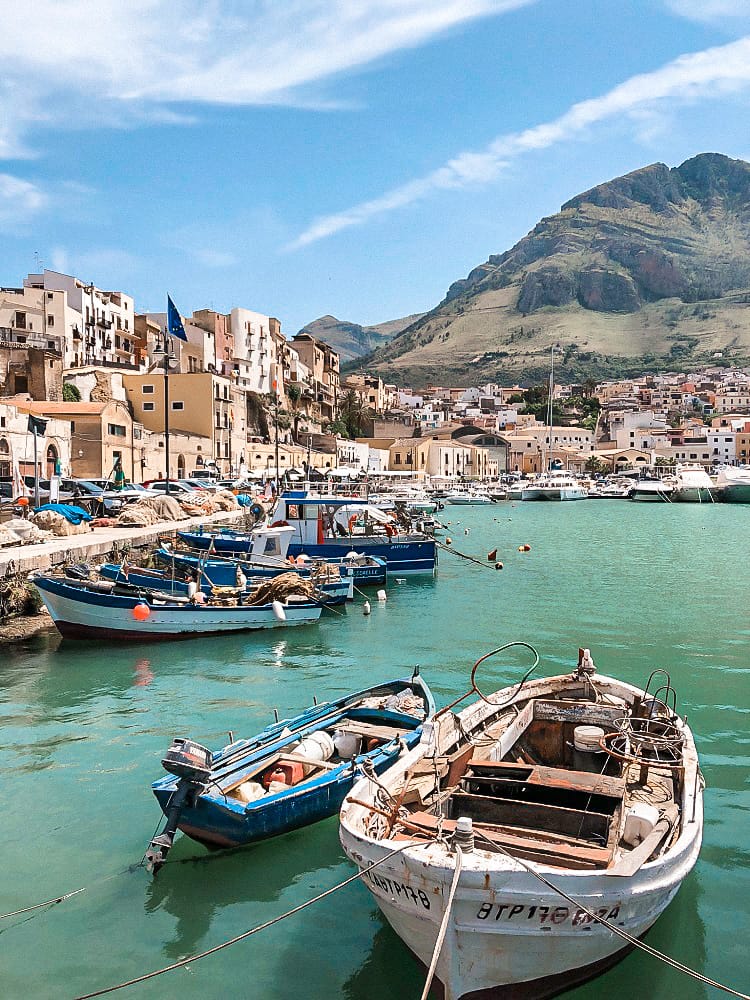 This beautiful seaside town is best viewed from the harbour. And it's the ideal location to stop for a cup of coffee or a bite to eat.
10. Palermo
Foodies will absolutely love Palermo, Sicily's capital city. Palermo is one of the best southern Italy cities to visit.
Walking through the center of this traditional Italian town is one of the best things to do in Sicily. And the lively street markets are the perfect place to stock up on snacks.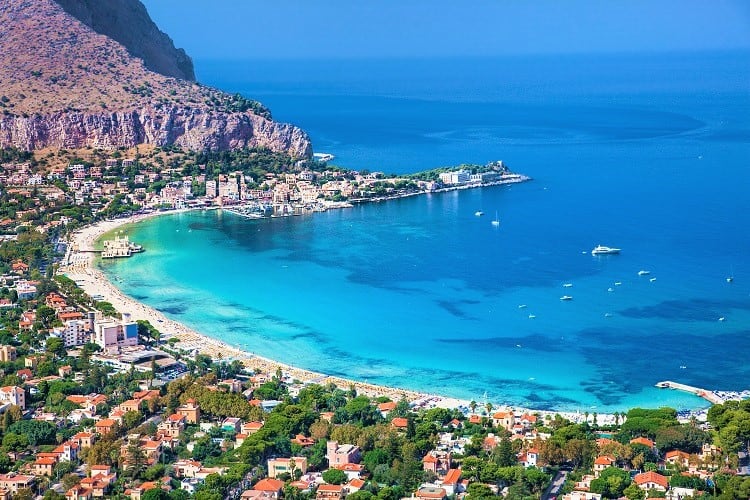 The best way to explore Palermo's history and fill your belly is with a Palermo food tour.
Click here to book your tour of the food markets in Palermo.
11. Cefalu
This spectacular seaside town is definitely worth a stop on your Sicily road trip. Cefalu is a reasonably small town with plenty of culture and charm.
Not only is it home to some striking cliffs and eye-catching beaches but it has also got an interesting history.
Cefalu Cathedral, Piazza del Duomo, and the Tempio di Diana are just a few of the incredible things to do when traveling Cefalu.
12. Aeolian Islands
The Aeolian Islands are seven stunning islands with volcanic origins. On Salina Island, you'll find gorgeous vineyards and an incredible black sand beach, Spiaggia di Rinella.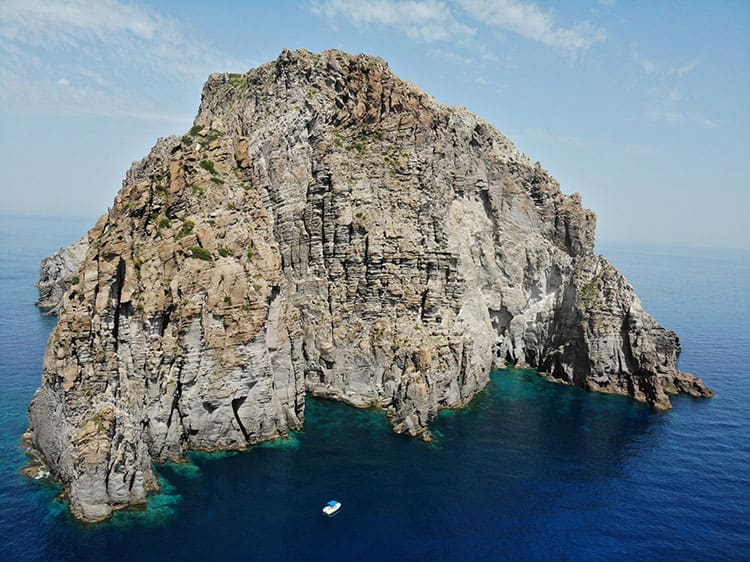 Vulcano Island is renowned for its natural landmarks, including an active volcano, bubbling fumaroles, and warm mud baths. Your family will love exploring all the environmental wonders.
To reach the Aeolian Islands you can take a boat or a ferry or even go on a day tour.
Click here to book your tour to the Aeolian Islands to see the natural wonders.
---
Best Time To Go On A Road Trip In Sicily
The best time to go on a trip to Sicily by car is during late spring or early autumn. The temperate weather from May to June or September to October will allow you to get the most out of your trip.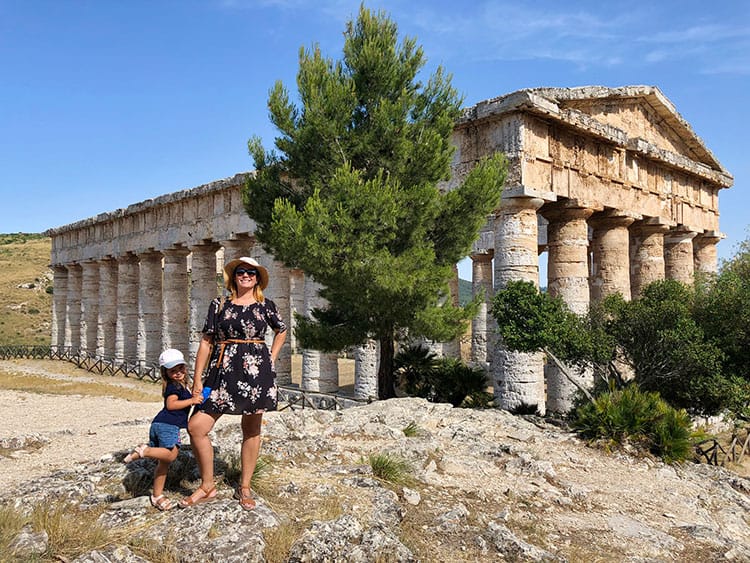 Allowing you to go on hikes, spend time on the beaches, go swimming and walk around the towns.
---
Tips For A Successful Sicily Road Trip
Planning ahead will make sure that you have a successful Sicily road trip. It's a good idea to make sure you know exactly what you want to see and how long you're going to spend in each town.
So how long does it take to drive around Sicily? The best way to see everything that Sicily has to offer is by planning a Sicily itinerary for 10 days.
Rent A Car With GPS
When planning a Sicilian road trip, it's a good idea to rent a car with GPS. This will make navigating your way around the island a lot easier than using a Sicily road map. Giving you more time to appreciate the stunning Italian scenery.
International Drivers Permit
Before you embark on your journey around Sicily, make sure you get an international driver's permit. These can be organized with your country's Automobile Association (AAA) before you leave.
Drive With A Limit
Italy's road rules are pretty strict, especially when it comes to speeding. Make sure you stick to the speed limit and if you decide to do any drinking, don't drive.
---
Where To Stay When Driving Around Sicily
Road-tripping around Sicily can't be done in a day. You'll need a comfortable place to rest every night. Here are a few of our favorite family accommodation options in Sicily.
Another way to explore Sicily is by renting a home base and going on daily road trips from there. This way you won't have to carry your suitcases around with you.
1. Suite Adalgisa Airbnb, Mazzarò Sicilia
–4 Stars –
This gorgeous studio apartment in Mazzarò Sicilia offers incredible views, a great location, and enough room for the whole family. There's even a high chair and travel crib for the younger guests.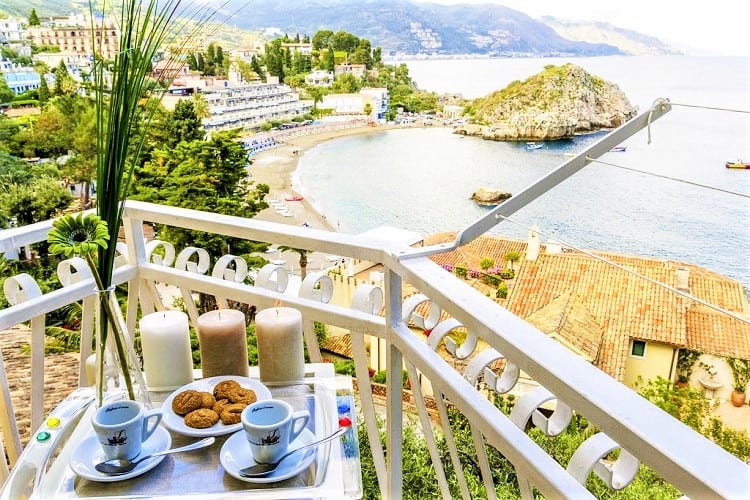 Why Should You Stay Here?
Unbeatable views
Full kitchen
WiFi Access
Check out the prices for an apartment in the Suite Adalgisa here.
Check out the prices for an apartment in the Suite Adalgisa Airbnb here.
2. La Casetta del Palmento, Malfa, Italy
– 4 Stars –
Located on the ground floor of a 19th-century house, La Casetta del Palmento offers incredible ocean views. The garden is the perfect place to relax while watching the sun go down.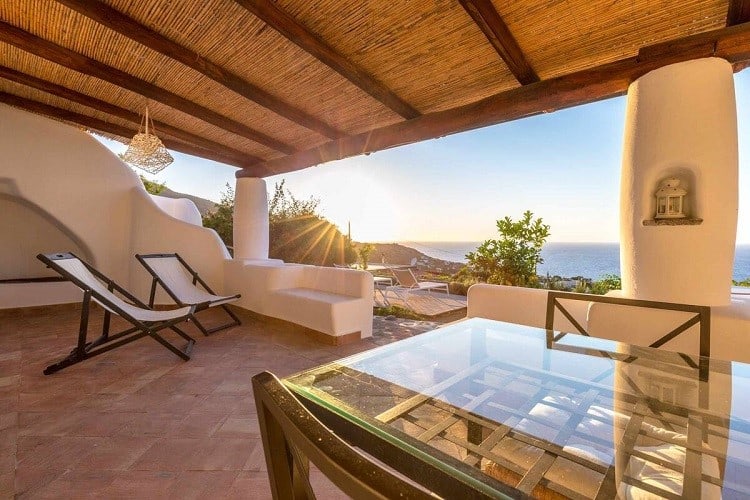 Why Should You Stay Here?
Large garden
Within walking distance of the beach
Spacious and comfortable
Check out the price for the La Casetta del Palmento here.
3. Villa Cosimo Cefalu
– 3 Stars –
If your family loves the water, then Villa Cosimo Cefalu is the perfect place to stay during your Sicily road trip.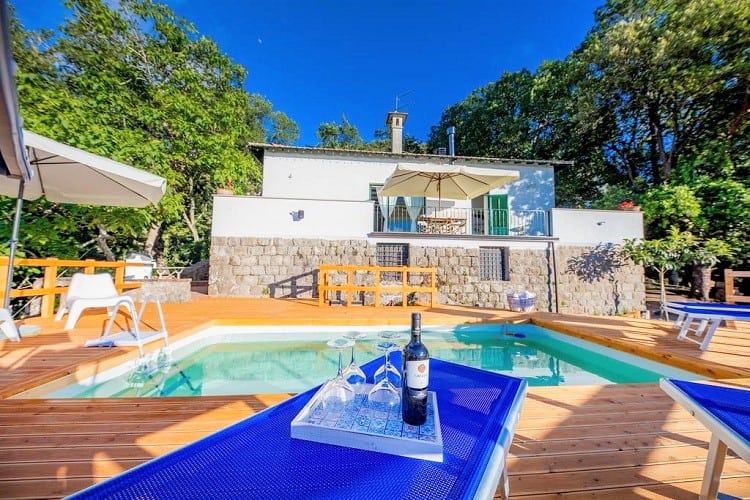 This self-catered private villa has its own private pool as well as a garden and a patio that's perfect for breakfast
Why Should You Stay Here?
Stunning views
Peaceful and quiet area
Parking spot
Check out the price for the Villa Cosimo Cefalu here.
4. Atmosfere Di Roccia, Ragusa Ibla
– 3 Stars –
For a unique Sicilian experience, the Atmosfere Di Roccia offers accommodation inside a cave. Boasting both comfort and design, this home is ideal for the whole family.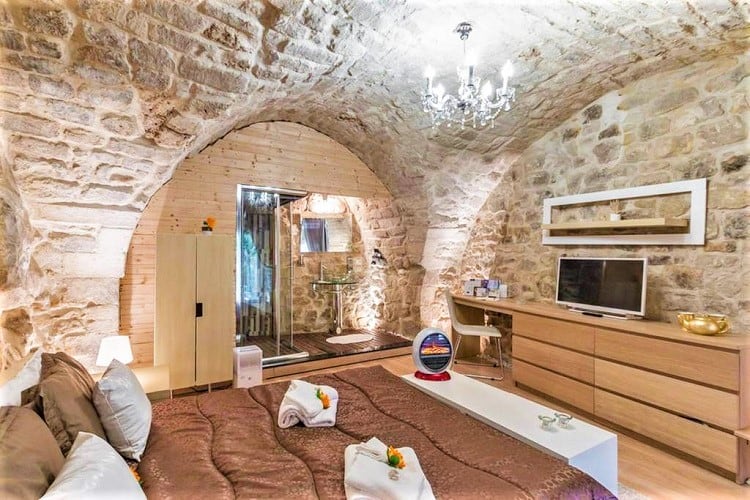 The terrace of this holiday home offers incredible views of the surrounding area.
Why Should You Stay Here?
Incredible design
Great location
Free WiFi
Check out the price for the Atmosfere Di Roccia in Ragusa Ibla here.
---
Touring Sicily By Car
Sicily is filled with stunning towns that boast incredible histories and magnificent views. You and your family will love exploring every aspect of this gorgeous part of Italy, forming memories that will last a lifetime.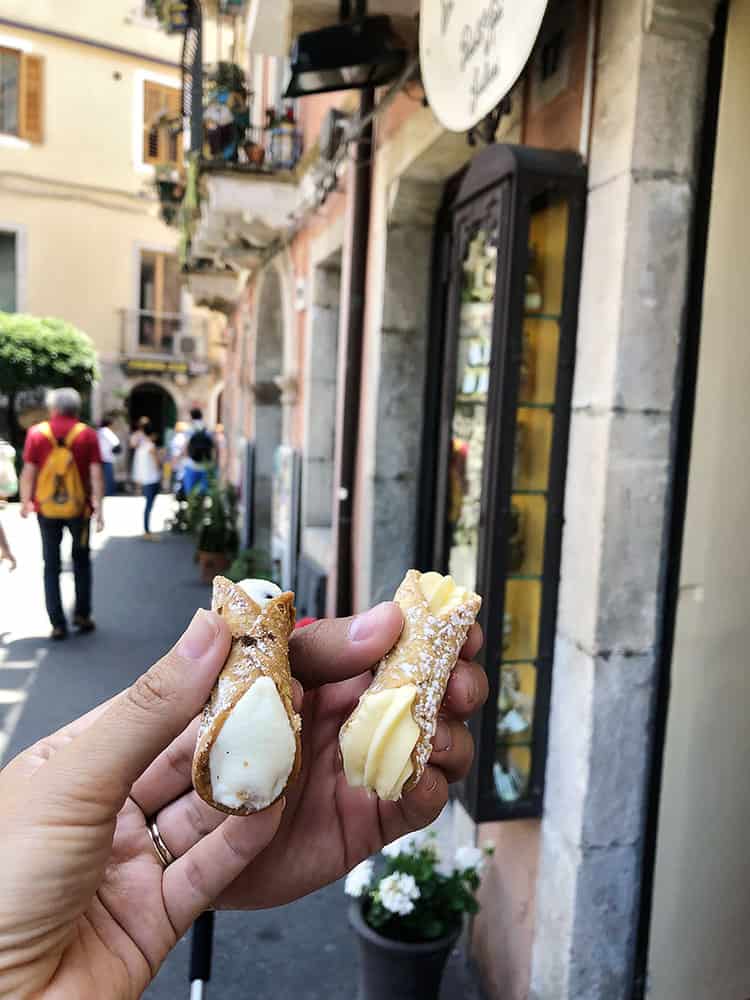 Sicily isn't the only part of Italy worth traveling around by car. A Tuscany road trip is definitely another one of our top things to do in Italy.
---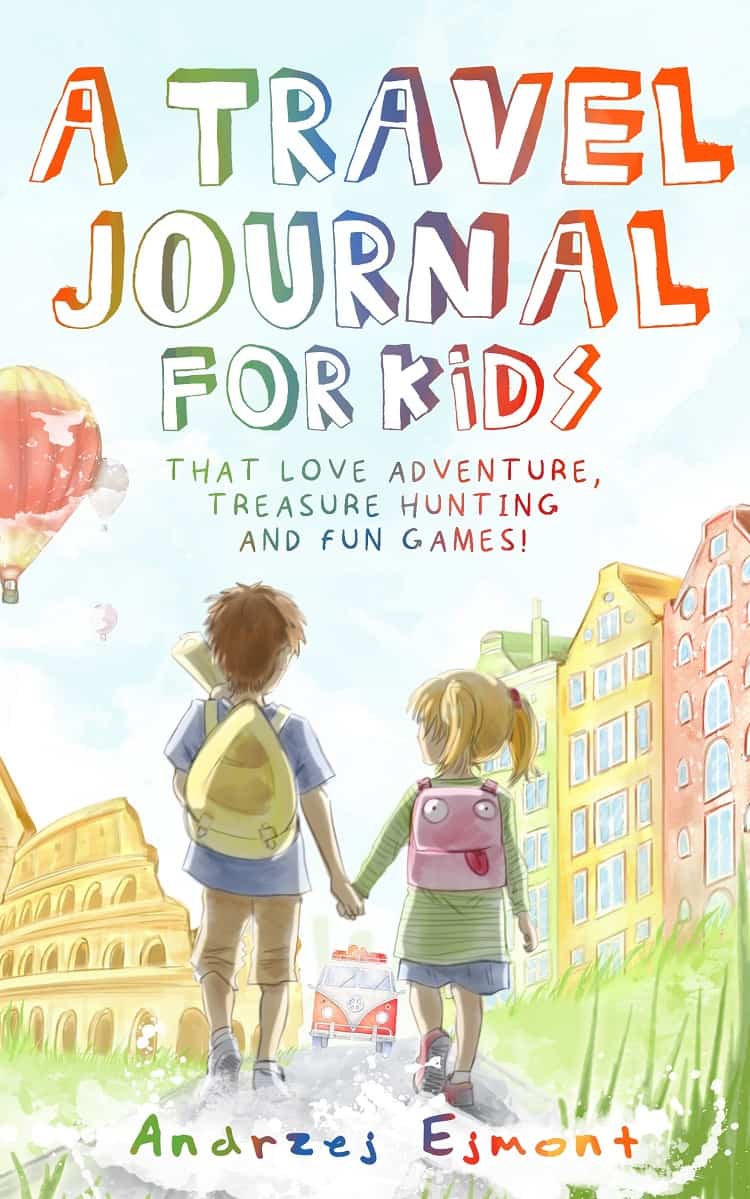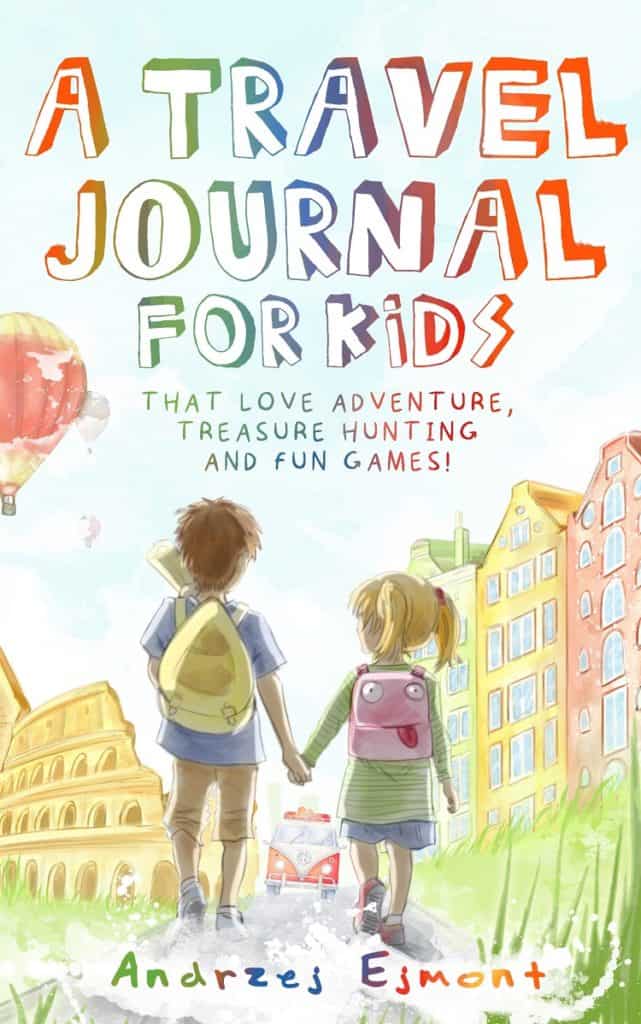 ''You must go on adventures to find out where you truly belong.''

Sue Fitzmaurice (Click thought to see this adventure quote and more)