If you're planning on visiting Hawaii with the family, you'll find plenty of amazing day trips to go on. Furthermore, some of them don't have to cost you a penny.
Here are some of the best that you'll want to consider.
1. Visit Maui Ocean Center
On Maui, Hawaii's second largest island, the whole family is sure to have a day of fun and adventure by visiting the Maui Ocean Center, which is renowned for being one of the best aquariums in the world.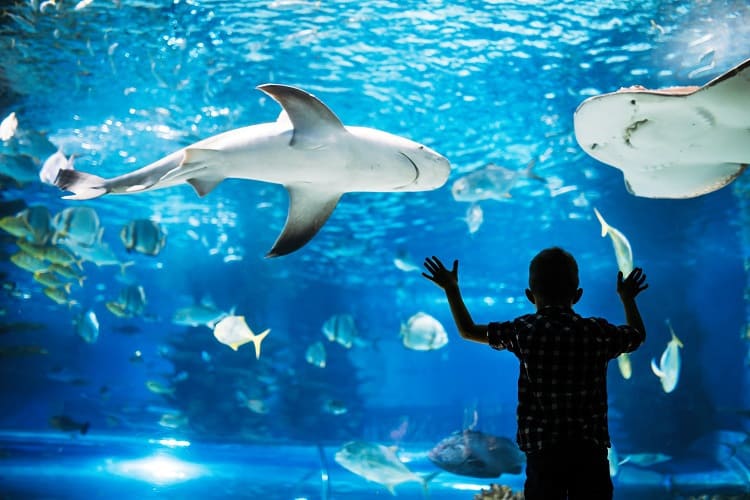 You'll come across a wide variety of local marine life, including octopuses, colorful fish, sharks, seahorses, stingrays, turtles, and much more.
You can even have a virtual encounter with humpback whales at the Humpbacks of Hawaii Exhibit.
General admission costs $44.95 for adults and $31.95 for children, but if you book online in advance, you can get a $5 discount on each ticket.
2. Take a Free Walking Tour
One day-trip activity that is completely free is the walking tour of historic Honolulu.
Hawaii Free Tours will take you on an informative tour around some of the most historically significant sites in Hawaii, including the King Kamehameha Statue, Kawaiahao Church, the Iolani Palace and Grounds, and King Lunalilo's Crypt.
3. Go Bodyboarding in Waikiki
Adults and children alike will have enormous fun bodyboarding in the Waikiki area.
Furthermore, if you already own boards, the activity will be completely free. Alternatively, it can be worth spending a little cash on hiring boards from local renters.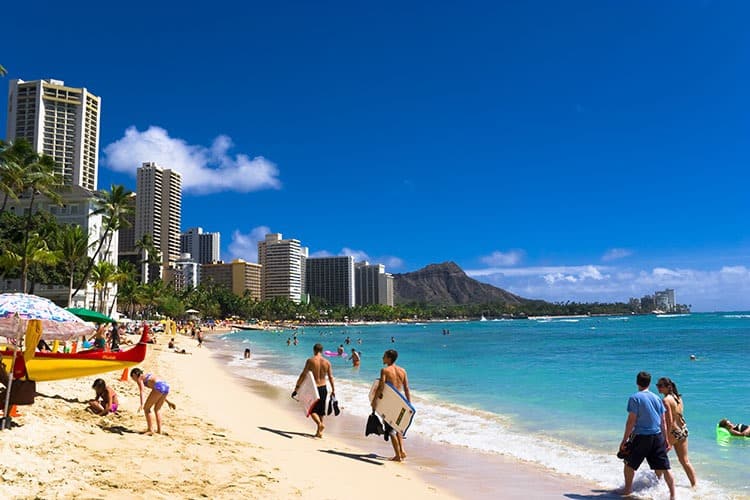 The best place to go bodyboarding in Waikiki is a spot known as The Wall.
Another great spot for bodyboarding in Hawaii is Waimanalo Beach, which is located on the Windward side of the island.
You're sure to take some amazing photos of the family bodyboarding.
You might even like to turn them into customized Christmas cards to send to your relatives and friends this festive season. Take a look at Mixbook's Christmas card prints for inspiration.
4. Take a Tour Along the road to Hāna
On the island of Maui, you can take a fantastic tour with Valley Isle Excursions, where you'll travel along the road to Hāna, which is well-known for being one of the most amazing drives in the world.
You'll encounter lush jungles, panoramic views of tall cliffs overlooking blue waters, incredible waterfalls, black sand beaches, and much more.
The cost for children aged twelve and under is $244.99. For adults and children aged thirteen and over, the price is $264.99.
5. Spend the Day at Laniakea Beach
If you're on a tight budget, you don't have to spend any money on a tour.
There are many beautiful places throughout the islands of Hawaii that the entire family will love visiting for the day.
One place you don't want to miss is Laniakea Beach, which is affectionately known as Turtle Beach.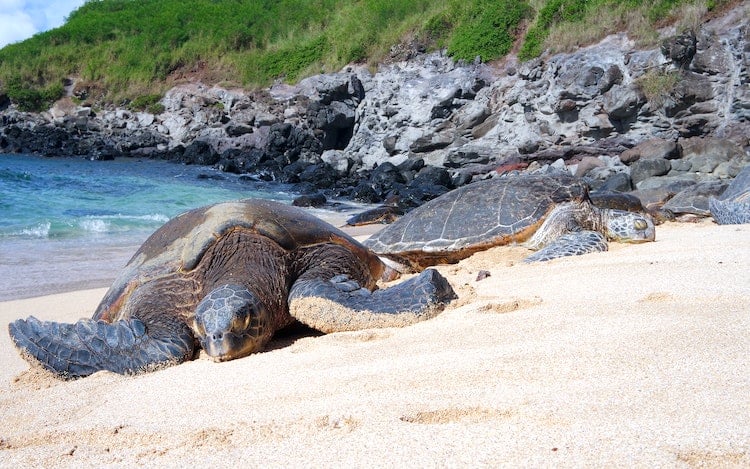 As you might have guessed, the beach is home to large green sea turtles. They frequently sit on the sand to catch the sun.
The beach itself, with its golden sands and tropical feel, is a fantastic place to relax for the day.
6. Go on a Circle Tour of Oahu
You should definitely visit the island of Oahu during your Hawaii trip. Wondering how long to go for? We recommend 7 days (here is a handy 7-day Oahu Itinerary)
One of the best ways of seeing the island is to embark on a complete circle tour, which includes stunning views at several lookouts of the quaint towns of the North Shore, historic sites like Pali Overlook and downtown Honolulu, the amazing Dole Plantation, walks around the awesome Kualoa Park, and much more.
The cost of the tour for children aged seventeen and under is $149. For adults, the price is $159.
Final Thoughts
Now you know where to visit Hawaii with the family, take a look at this helpful article about how to organize a stress-free family trip.