Orvieto is known as one of the most unforgettable towns in central Italy, and for good reason. With an endless supply of fascinating landmarks, incredible vineyards and eateries you'll always remember, deciding what to do in Orvieto is never a struggle.
Take a look at some of our favorite things to do in Orvieto, Italy!
Top 5 Things to do in Orvieto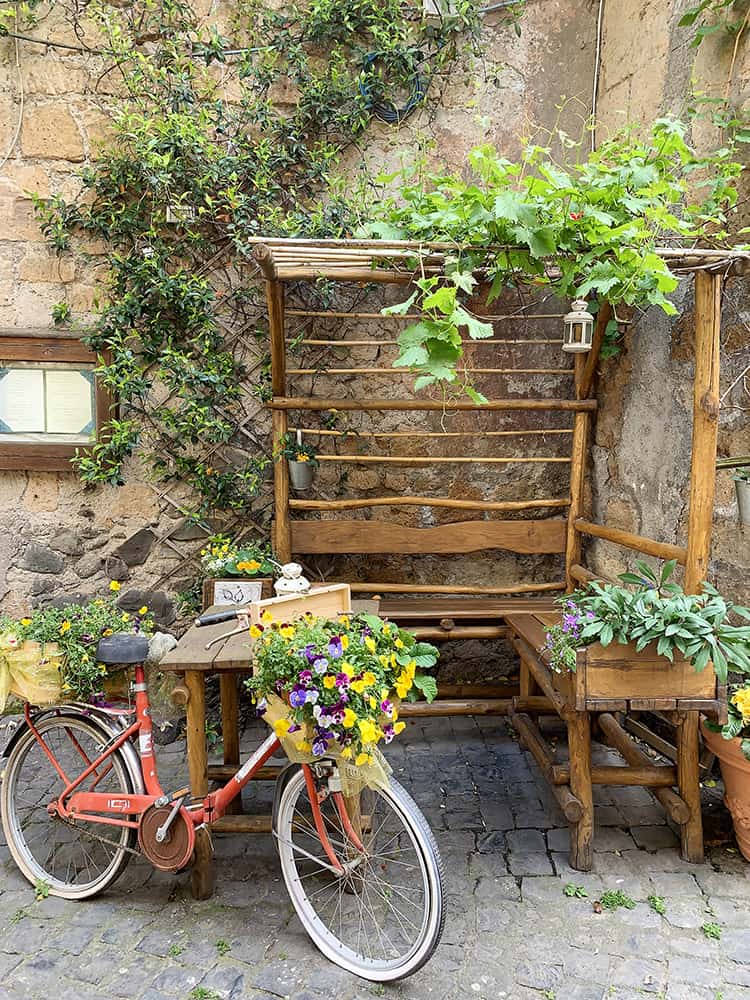 Cosa vedere a Orvieto (or 'what to see in Orvieto') is easy to answer. With some truly incredible sights to see in this historic city, you'll love every second spent exploring its storied streets. With a trip booked to Orvieto, Italy (map in hand), a treasure trove of things to do awaits. Orvieto might just be the prettiest city in Italy that is located close to Rome!
You can see most of these sights on a walking tour. Click here to book a fun and interesting walking tour of Orvieto!
1.    Visit the Orvieto Duomo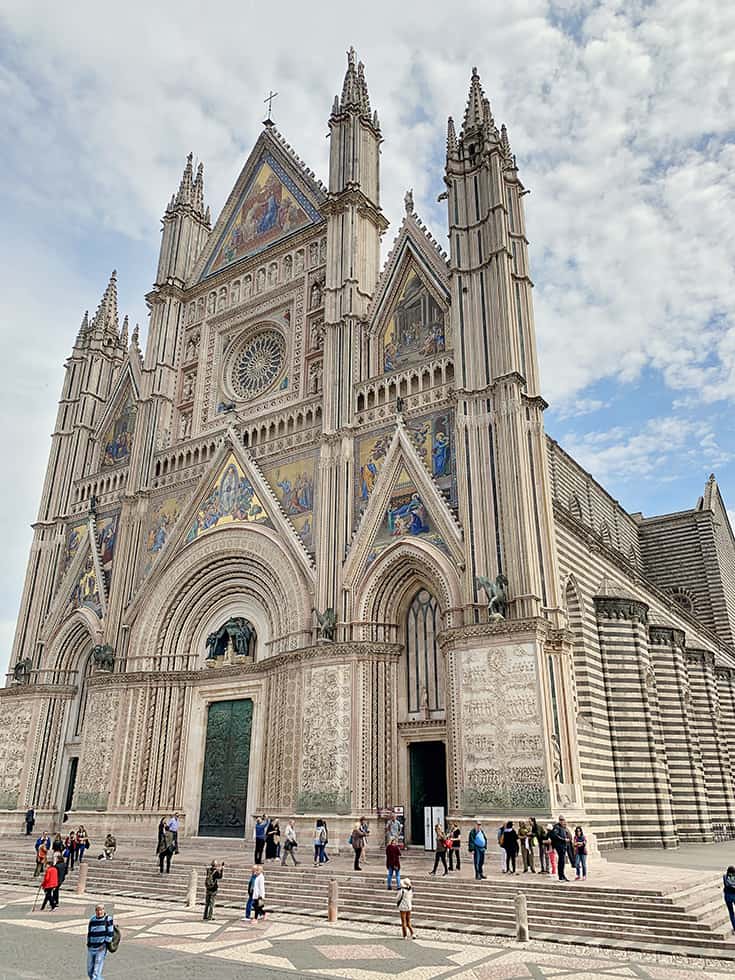 The incredible Orvieto Duomo is an impressive monument on the city skyline with its amazing architecture and stunning facade.
Known as one of the great masterpieces of Italian Gothic art, the cathedral's facade is adorned with golden mosaics as well as incredible sculpted reliefs depicting Biblical stories. Walking through one of the massive bronze doors feels surreal as you take in the beauty and grandeur of this renowned cathedral.
The cathedral's interior is just as breathtaking complete with 5 bells, 2 beautiful chapels and exquisite frescoes designed by some of the Italian greats. It's impressive spires and ornate design are unmissable on a trip to Orvieto.
_____________________
2. Stroll through the Pozzo della Cava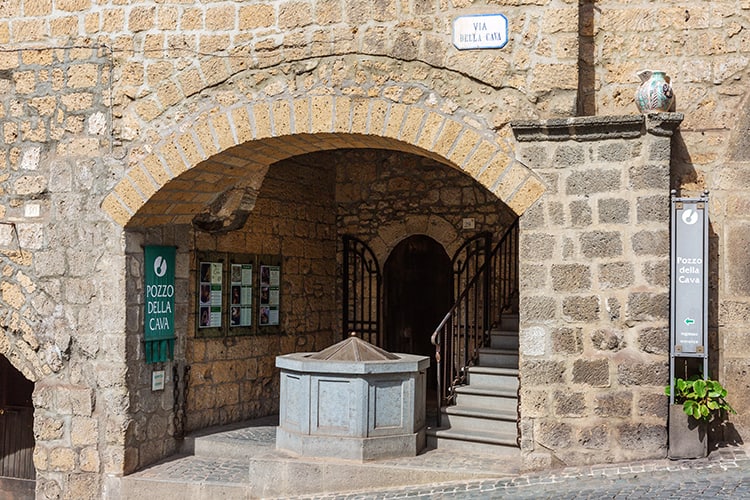 Things get interesting as you head beneath the surface of Orvieto for a memorable tour through the Pozzo della Cava.
Taking a self-guided walkabout is very easy. There are well-placed signs with information accompanying the fantastic exhibits and artifacts throughout this incredible 'underground museum'.
Discover remnants of the pottery made below the city, and be in awe of the truly stunning pieces. Enjoy a stroll through the amazing underground cellars that were used for all sorts of activities including workshops, stables and a ceramics furnace.
You can book a skip-the-line admission ticket here!
_____________________
3. Climb the Torre del Moro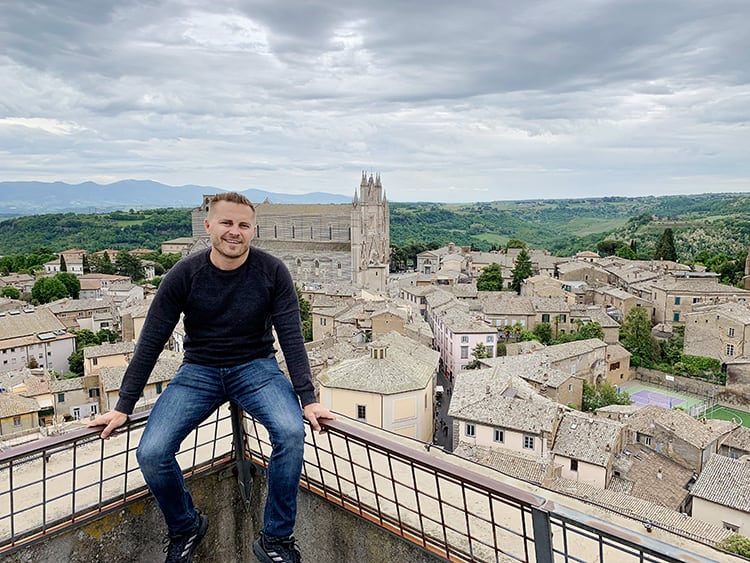 This monumental centerpiece is a famous Orvieto landmark and offers amazing views of the surrounding Paglia Valley, the quaint city streets and other incredible monuments. The climb becomes worth it as you reach the terrace, where a spectacular 360-degree view awaits.
The tower also houses 2 bells with a history of their own – one from Torre di Sant'Andrea and the other from the Palazzo del Popolo.
_____________________
4. Explore the Orvieto Underground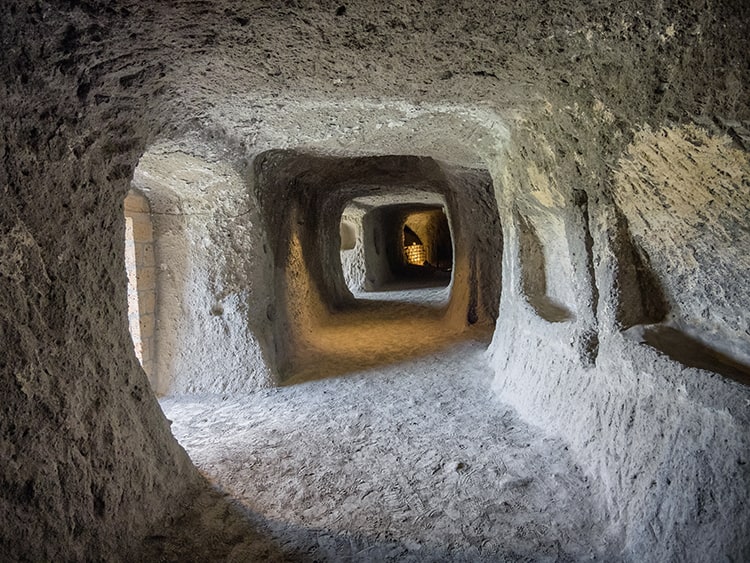 If you've got a hankering for more underground exploration and a ton of fascinating history, enjoy a tour of Orvieto's underground passageways.
Enjoy one of the best things to do in Orvieto as you discover a labyrinth of grottos, caves and relics which date back thousands of years. This incredible 'underground city' was created by the people of Orvieto and took approximately 2500 years of uninterrupted digging.
Explore this unbelievable world beneath terra firma where you can still see ceramic ovens, pigeon coops and the remains of an old olive mill. Retrace the steps of ancient Etruscan life on a tour through the unmissable Orvieto Underground.
Get your ticket for the memorable tour here!
_____________________
5. Discover the Pozzo di San Patrizio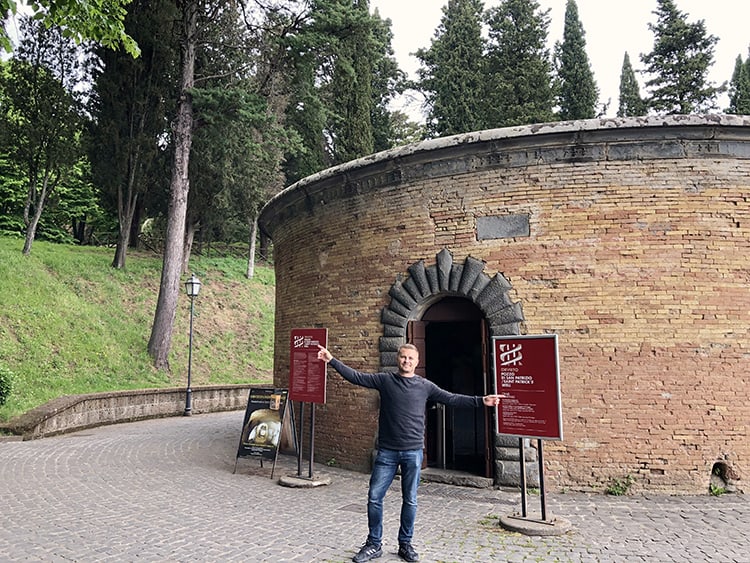 After the lofty experience of the tower, dive into a fun experience at the Pozzo di San Patrizio, a historic well in Orvieto.
The well was built when the city's water was feared to run out in the event of a siege and has become an incredible example of innovation. The dual-helix design of the staircase was created for practical reasons, but it has become a fascinating landmark for people all over the world to enjoy.
Take a memorable walk into the well as you pass little windows and get a unique taste of the city's history.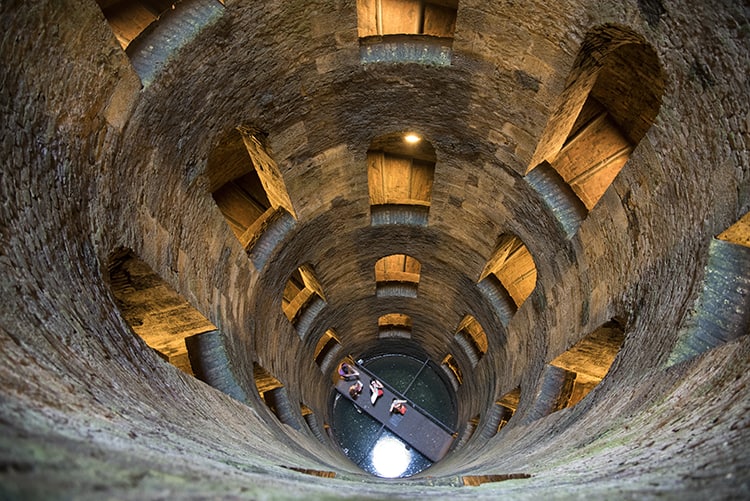 This cliff-side well is also a fantastic spot for gazing over the valley and watching the sunset.
_____________________
Best Restaurants in Orvieto
Amongst your unforgettable sightseeing, you'll be in need of a few stellar Orvieto restaurants. Get a taste for unique and delicious Italian cuisine at some of our favorite eateries in Orvieto. 
1. Ristorante Grotte del Funaro Nuova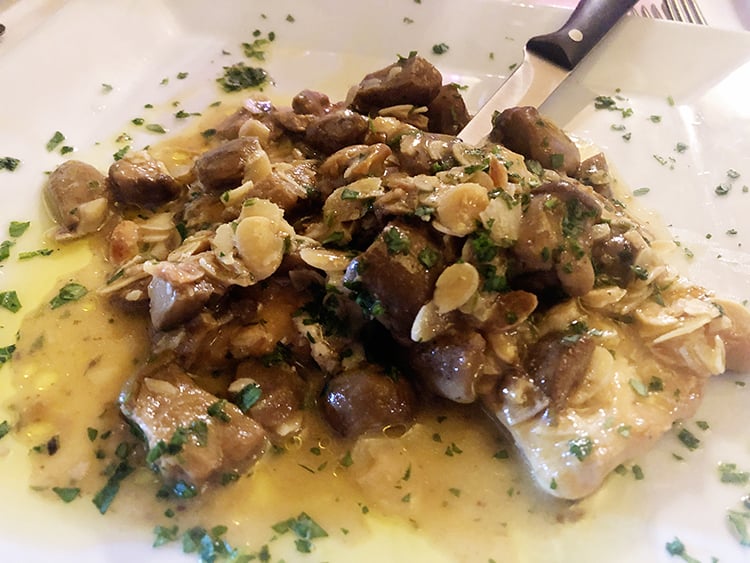 With an unbeatable laid-back atmosphere accompanied by incredible dishes and a great price, Ristorante Grotte del Funaro Nuova is the perfect spot for some tasty seafood, hearty soups or classic pizzas. With an amazing location in an actual cave, what better place to celebrate your trip to Orvieto and try one of their famous wild boar dishes?
2. Ristorante Al Pozzo Etrusco da Giovanni
Begin your dining experience with an incredible fondue, then keep the experience going with one of their inventive food creations like the Tagliatelle di Giovanni (which just happens to be made with cocoa). Whether you're dining on the lovely terrace or enjoy the rustic interior, this one's a winner.
3. Osteria del Grillo
Enjoy a meal at this charming and intimate restaurant in downtown Orvieto. From their delicious antipasto to top-notch desserts, Osteria del Grillo strikes the perfect balance between old-school classics and an inventive twist. They also have a nursery room which is ideal for families with young children.
_____________________
Where to Stay in Orvieto
This charming and historic city has a range of fantastic places to stay from family-friendly guesthouses to incredible hotels nestled in a vineyard. Take a look at some of our top choices for hotels in Orvieto!
1. La Luna Sopra Orvieto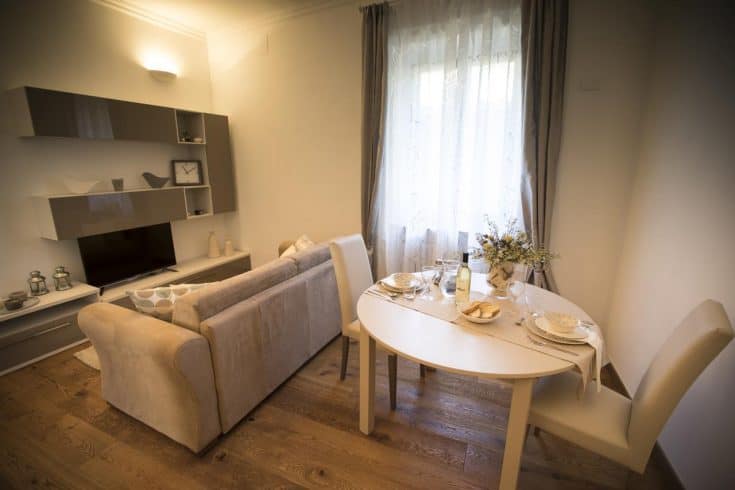 This is where we stayed in Orvieto. We are a family of 5 (however our youngest was in a cot). We loved our homely stay in this home. Our host was so friendly and helpful, it was in a central spot, features a kitchen and also has a communal washing machine (which is so convenient).
Set on a lovely, calm street with plenty of landmarks, restaurants and shops nearby, this modern and cozy guest house is one of our favorite places to stay in Orvieto.
Find a room at La Luna Sopra Orvieto!
_____________________
2. Hotel Picchio
With a fantastic location near the historic town center, the Picchio Hotel offers guests a bar, and gorgeous sun terrace to recline on. Just a 5-minute walk away from the train station, this hotel is perfectly situated for sightseeing.
Enjoy a delicious buffet breakfast before a day of exploring and look forward to incredible service from the staff.
Check prices at the Hotel Picchio here!
_____________________
3. Hotel Virgilio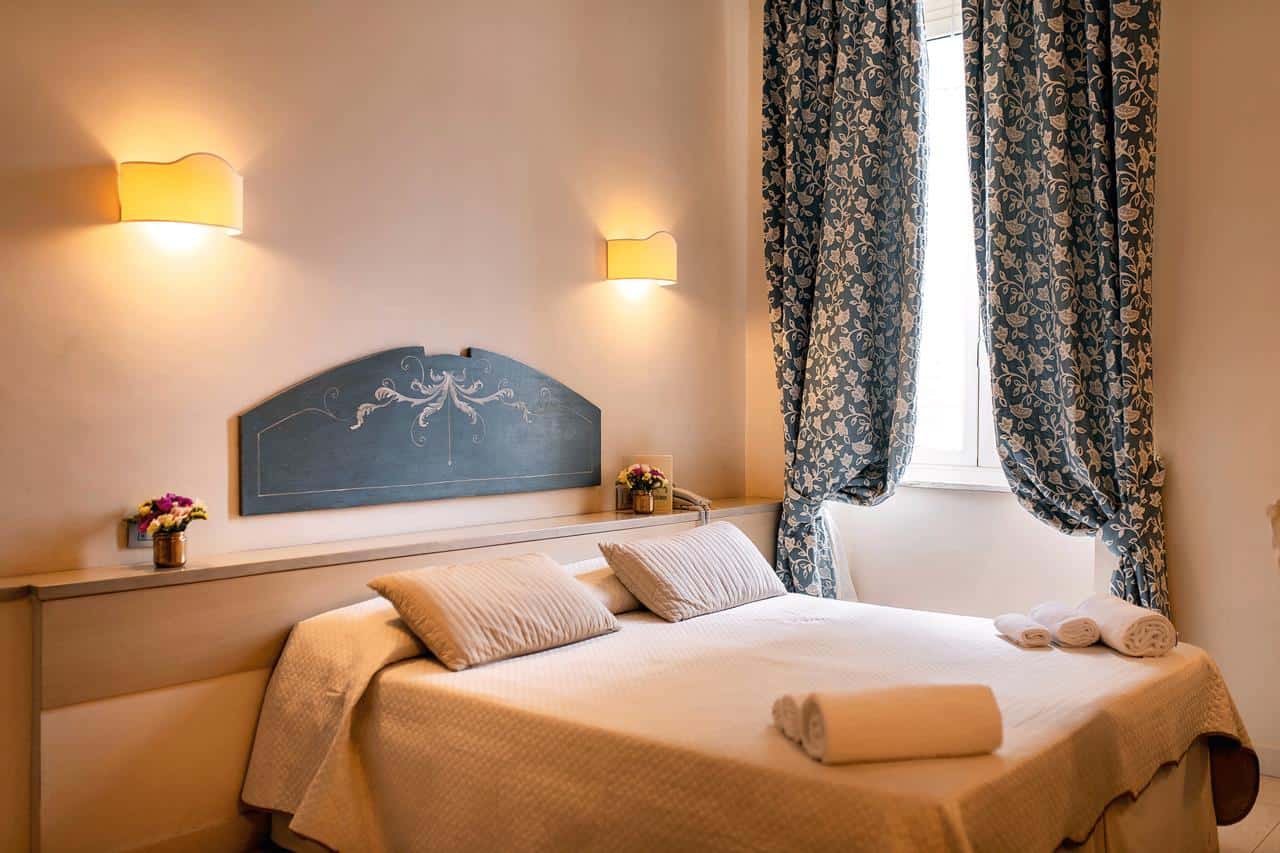 This elegant and cozy boutique hotel is just a stone's throw away from the Orvieto Cathedral with a fantastic location on the Piazza Duomo. Enjoy the on-site bar or take in the views from their charming terrace. With classic decor and a wonderful atmosphere, you can't go wrong at the Hotel Virgilio.
Check prices and book at the Hotel Virgilio here!
_____________________
4. Hotel Duomo Orvieto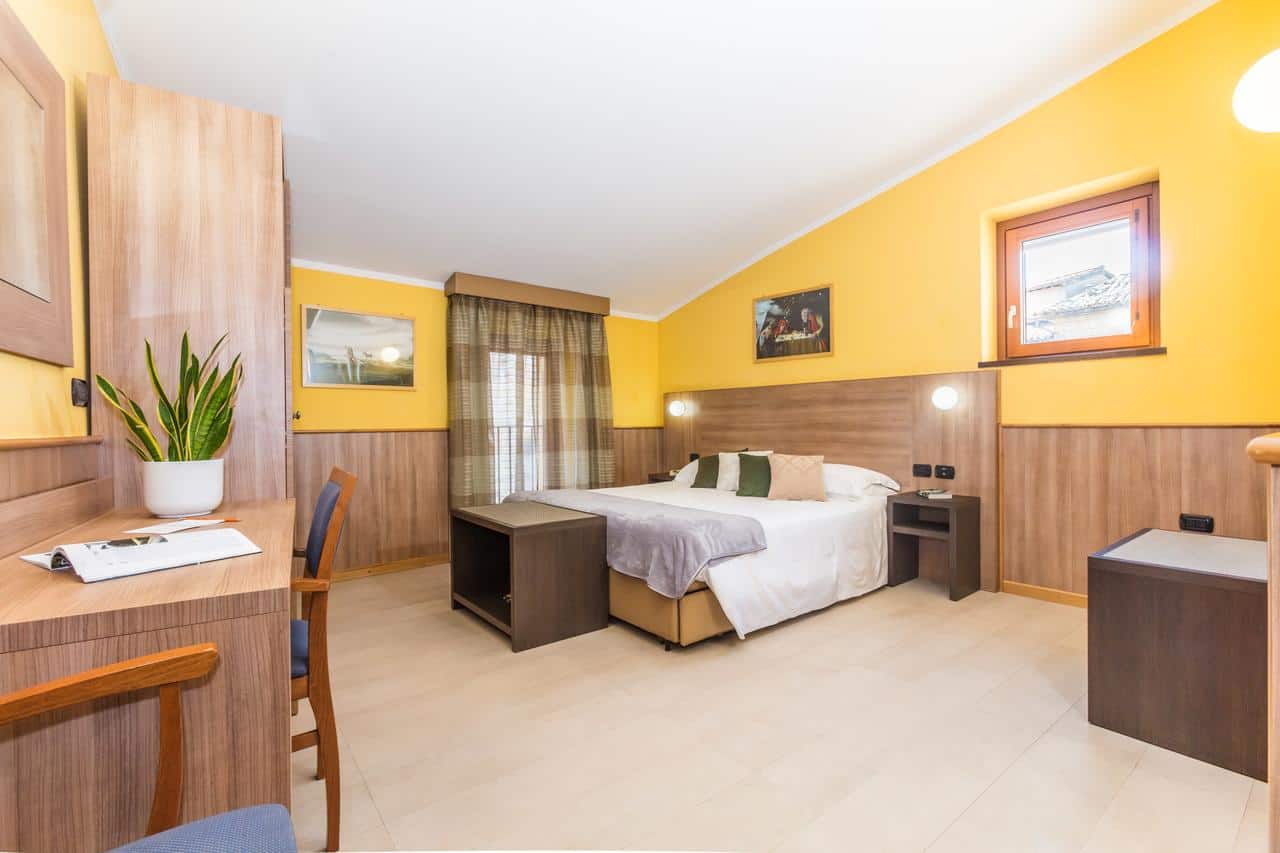 This fantastic hotel is just a stones' throw away from its namesake, the Orvieto Duomo, and an easy walking distance from most of the city's landmarks.
With a fresh and beautiful interior (along with roaming art exhibits), Hotel Duomo makes for a wonderful stay in Orvieto. Enjoy a stay at this memorable hotel along with the idyllic terrace, excellent continental breakfast and fantastic shuttle services (for some Orvieto shopping and sightseeing).
Find amazing rooms at the Hotel Duomo!
_____________________
Conclusion
Filled with historic landmarks, fascinating stories and some incredible cuisine, Orvieto is one city you won't want to miss on a trip to Italy.
Let us know what you're looking forward to seeing in Orvieto! Discover more of central Italy with a trip to Civita di Bagnoregio!