Swakopmund is a Namibian coastal city wedged between the Atlantic ocean and the Namib Desert. This charming town is loaded with colorful colonial architecture, beachfront promenades, and tons of exhilarating desert activities.
From shipwrecks on the Skeleton Coast to the scenic views of the pink salt lake and flamingos at Walvis Bay, you'll have countless activities to explore in Namibia.
Top 5 Swakopmund Activities To Add To Your Itinerary
Swakopmund and Walvis Bay are both popular tourist destinations in Nambia. You can find a list of all the best places to visit in Namibia here. In the meantime, let's keep moving with our suggestions of what to do in Swakopmund.
Here are our top five recommendations to add to your Swakopmund itinerary.
1. Desert Quad Biking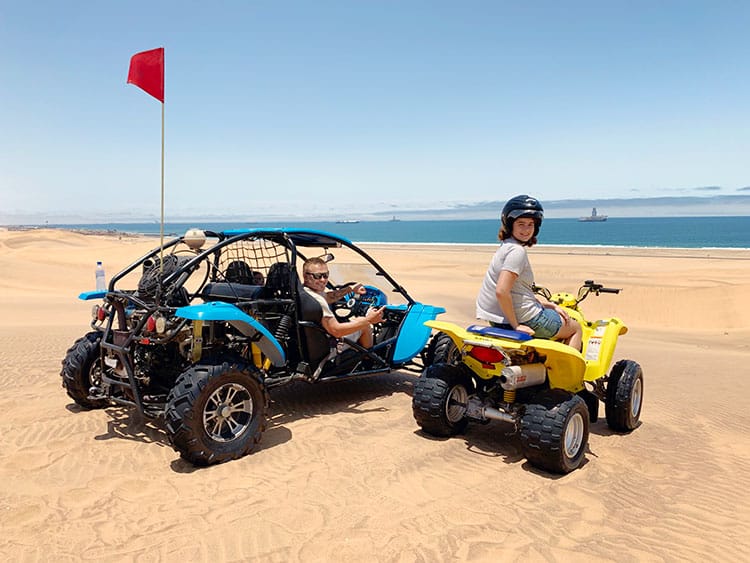 Experience a thrilling ride over Namibia's expansive and ever-changing dunes. This guided excursion leads you through the vast Namib Desert, towards the Swakopmund River, and straight into the dune belt.
Suitable for all ages, this exhilarating escape into nature's wilderness is the perfect activity for traveling in Namibia with kids.
Click here to book your tour and go quad biking through the desert.
---
2. See The Flamingos At Walvis Bay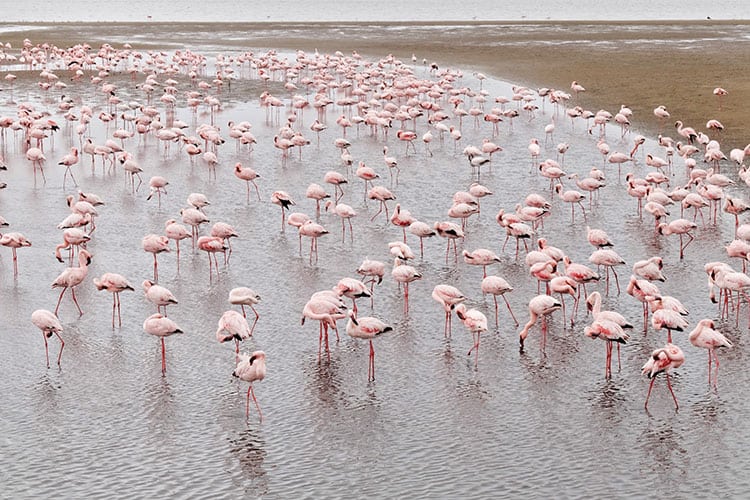 Catch picturesque views of a flourishing flamingo colony in Walvis Bay lagoon. Located less than 25 miles south of Swakopmund, Walvis Bay is home to diverse birdlife. You can easily spot these majestic birds from a tidal pool at Pelican Point or the promenades along the coastline.
The best time to see flamingos and other coastal birds at Walvis Bay is during peak season, from December to March.
---
3. Visit The Pink Salt Lake In Walvis Bay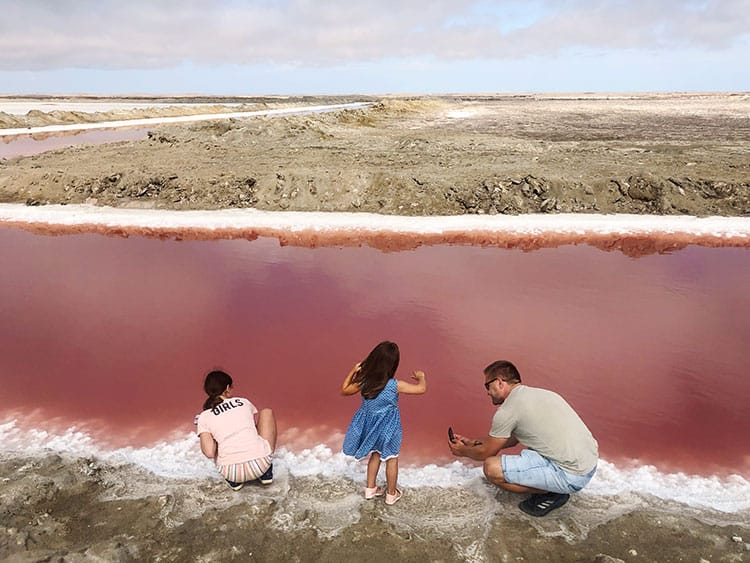 While exploring Walvis Bay, take some time to visit Pink Salt Lake. This breathtaking geographic anomaly is due to the microorganisms living in the lake. They excrete reddish substances during their photosynthesis process.
Pink Salt Lake is by far the most instagram-able location in Namibia, making it great for taking pictures and videos. 
Another fun attraction that's a hit with kids is the Walvis Bay Salt Works Museum, where you'll see the whole salt refining process. Click here to learn more.
---
4. 4 x 4 Desert Excursion To Sandwich Bay Harbour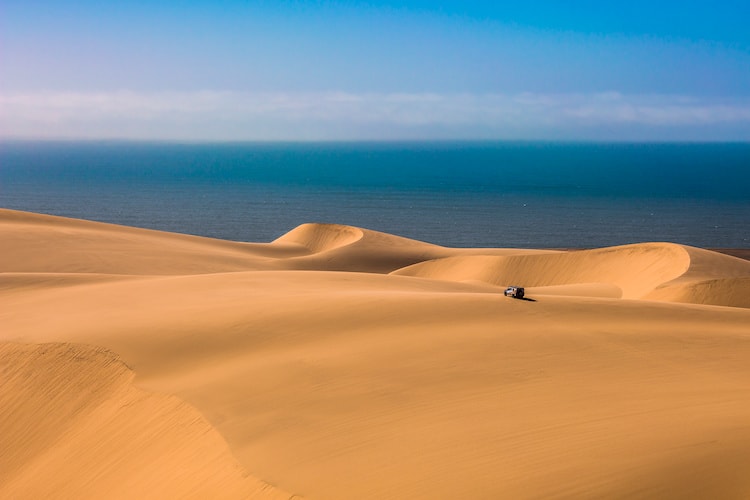 If you enjoy desert quad biking, you'll love this even more. Situated in the Namib-Naukluft National Park, Sandwich Bay Harbour lies 37.3 miles south of Walvis Bay.
Read more about the National Park.
You can start your desert excursion from Swakopmund or Walvis Bay. The 4 x 4 tour takes you through the desert, giving you breathtaking views of monumental dunes running straight into the ocean.
You'll also see a wide range of wildlife, desert plants, sandbars, lagoons, rivers, and tidal pools.
Click here to book your tour to Southern Africa's richest wetlands.
---
5. Day Trip To Spitzkoppe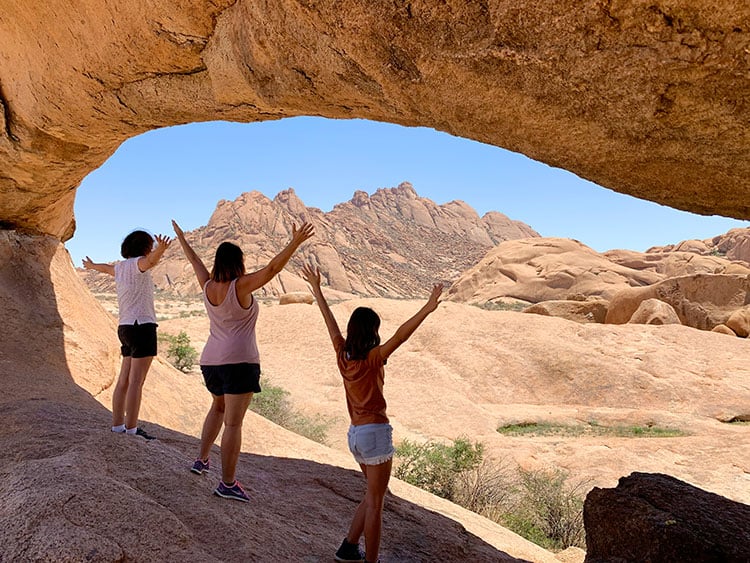 Famous for its towering rock formations and granite peaks, Spitzkoppe is a must-see destination. You can climb the oddly-shaped summits and enjoy a cold beverage at the end of your hike. Along the way, you have the chance to visit a fishing village and kids can enjoy discovering many historic bushmen rock art.
Click here to book your tour to Spitzkoppe. We also recommend camping for the night to experience the stunning star-studded night sky.
---
Final Thoughts on Swakopmund Activities
Swakopmund is an idyllic destination. It's jam-packed with tons of picturesque views and plenty of fun family activities. Visit this beautiful city and experience southern Africa like never before.
Feel free to pin this pin to Pinterest so you can find this post easily in the future!
TIP: If you are interested in what else to do whilst traveling in Namibia, you might want to check out Etosha National Park as well. Here you can do a super-fun self-drive safari and see some of Namibia's wildlife.