Ostuni, also known as the White City, is one of the greatest jewels of the Puglia region. Built on top of a hill, Ostuni rises tall above the olive groves and sea of green below it.
With winding alleyways, whitewashed stone buildings, and plenty of historic charm, this southern Italian city is one of the best cities to visit in Italy and can't be missed.
No Puglia itinerary would be complete without a stop at this majestic destination. Between the unique local culture, the breathtaking old buildings, and the lure of the many little trattorias, shops, and cafes, there is plenty to enjoy in Ostuni.
Here is our guide on how best to experience this city – including what to see, where to stay, how to get there, and what to eat.
Where is Ostuni Italy?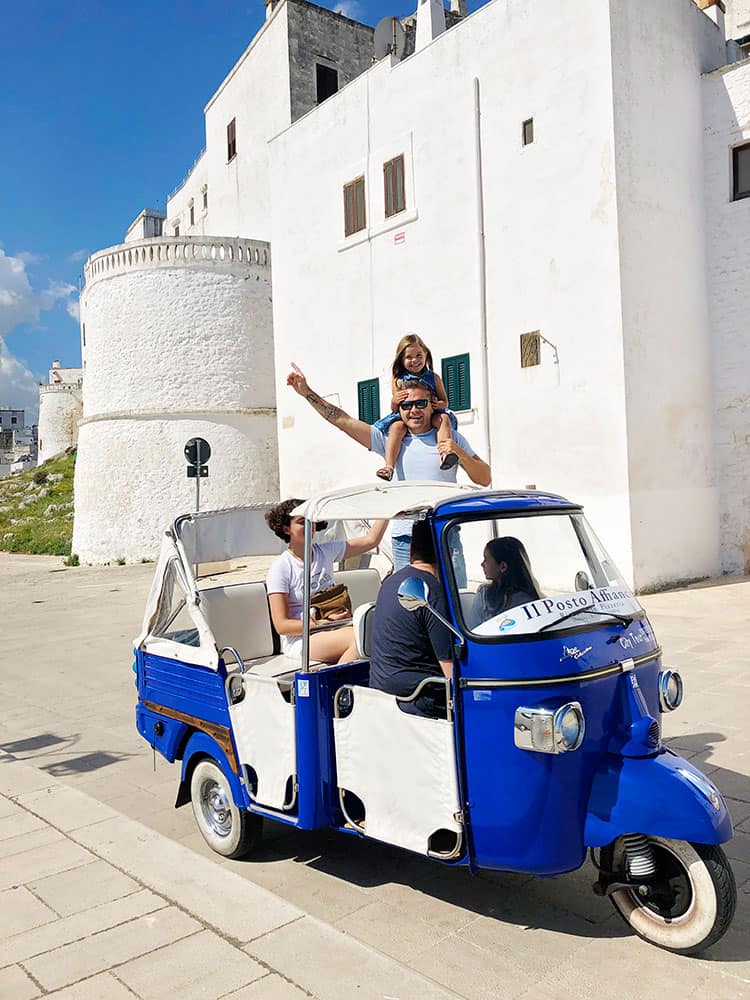 Ostuni is a city and commune in the Brindisi province of Italy's Apulia region. The city is 8km away from the coast.
Ostuni is built atop a hill, surrounded by beautiful olive groves of the Trulli country. You will notice the white stone walls of Ostuni shimmering from a distance as you approach this fantastic destination.
How to Get to Ostuni
If you'll be flying into Italy, then the closest airport to Ostuni is Brindisi (35km outside of the town). Most visitors come from Bari though, with the airport being 110km from Ostuni. From these towns, you could either drive to Ostuni or catch a taxi or train.
Driving is a brilliant option for those comfortable on the roads, as the Valle d'Itria that you pass through is absolutely beautiful.
If you're coming to Ostuni from any other Italian city, you can take the train. The Ostuni train station is just 2km outside of the city center and can be reached from all around the country. There is a bus service that can take you into the town from the train station.
How Long to Stay in Ostuni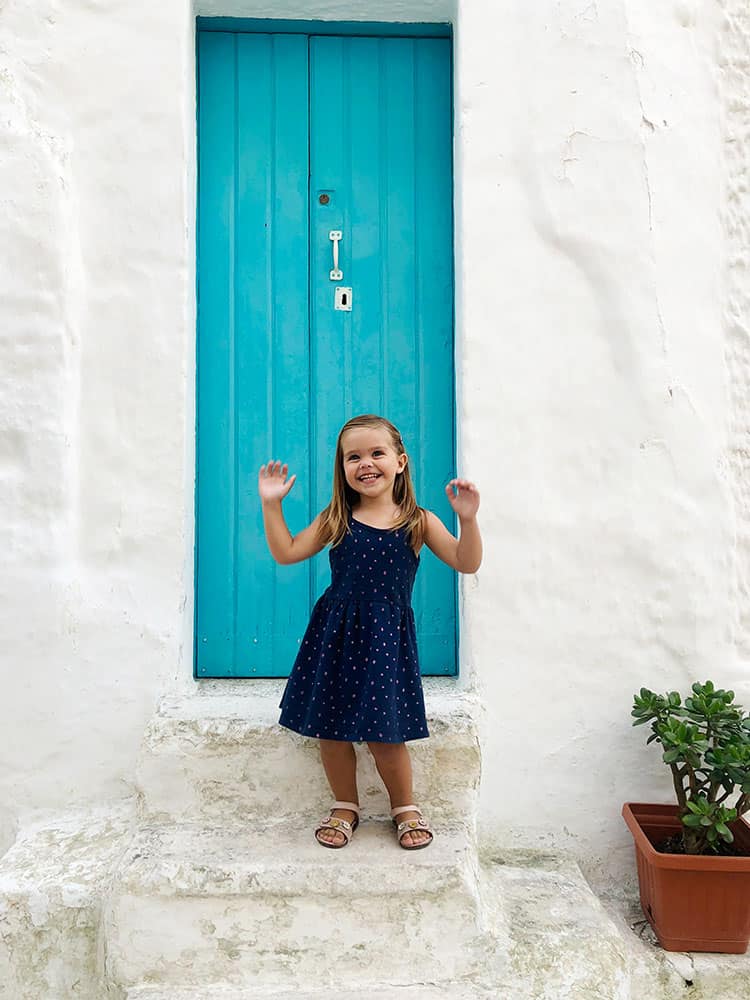 Although Ostuni is a fairly small destination, there are so many details and things to take in. Spending at least 1 to 3 nights here will give you enough time to really explore and learn about this wonderful city. Ostuni can be experienced through a day trip, although it won't allow you to really soak up all of the charms that the place has to offer.
Click here to book your guided tour of Ostuni to see the city in a day – perfect for those short on time.
Things to Do in Ostuni Italy
Ostuni is one of the best places to visit in Puglia. Wondering what to do in this Puglia city? Here are some of the top attractions, landmarks, and activities to enjoy your time in Ostuni.
1. Marvel at Ostuni Cathedral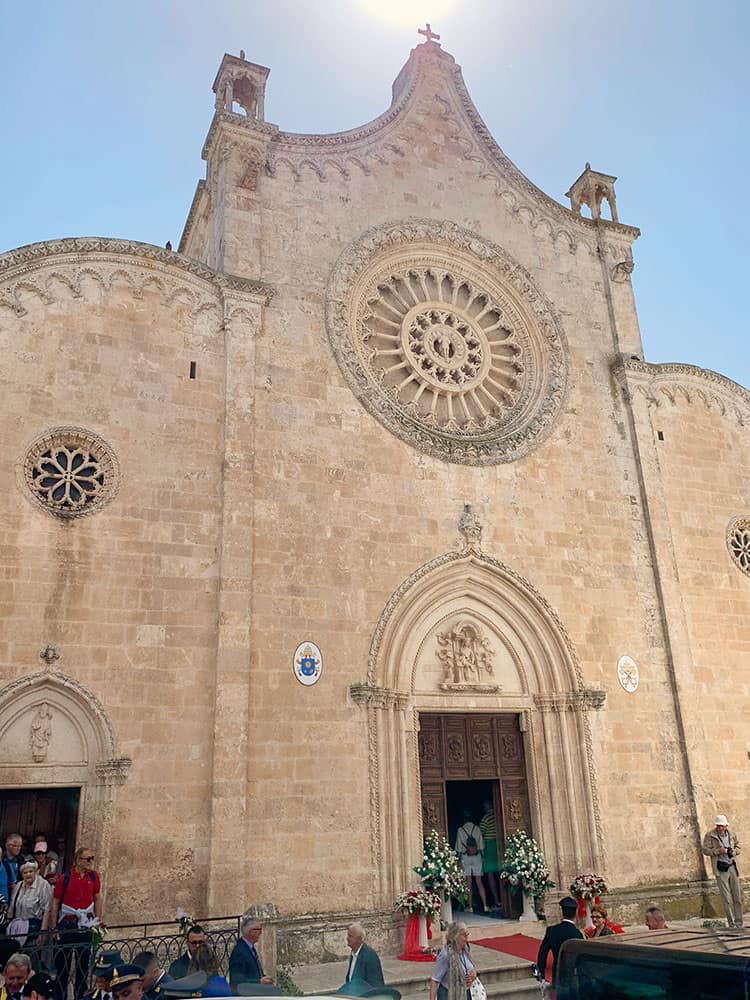 When wandering through Ostuni, stopping at the old town's main church is a must. The Ostuni Cathedral is a Roman Catholic church in the middle of the town. It is built from white stone in the Gothic Style.
This is not the largest church, but it's beautifully decorated inside. Spend some time admiring the details and historical significance of this building.
2. Explore the Old Town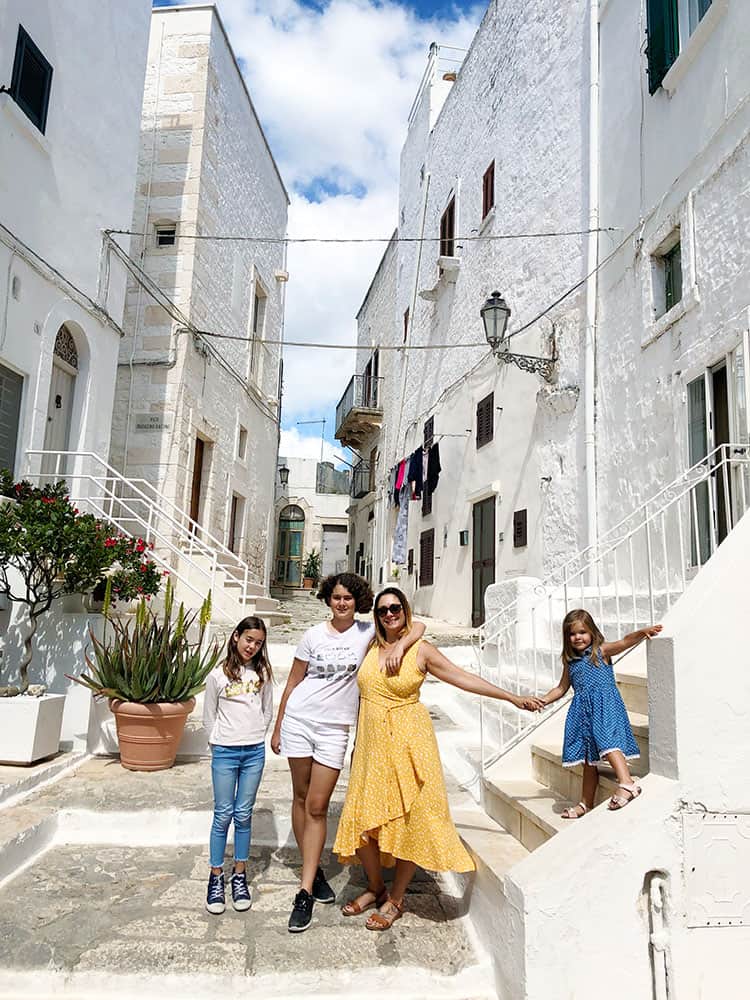 The ultimate joy of being in Ostuni comes from simply immersing yourself in the old town, or the centro storico. Walking around the winding little streets and stone alleys reveals the character and history of Ostuni.
Spend some time admiring the unique white city architecture typical of Puglia. There are plenty of cute little shops, trattorias, and cafes that are well worth popping into.
3. Shop at Ostuni Street Market
The Ostuni Street Market happens every Saturday, and it is an event not to miss! Farmers from around the area gather to sell their fresh produce and local goods. Whether you are interested in purchasing the most authentic local ingredients, or just want to join a fun buzz, then this market is the place to go.
4. Visit the Olive Farms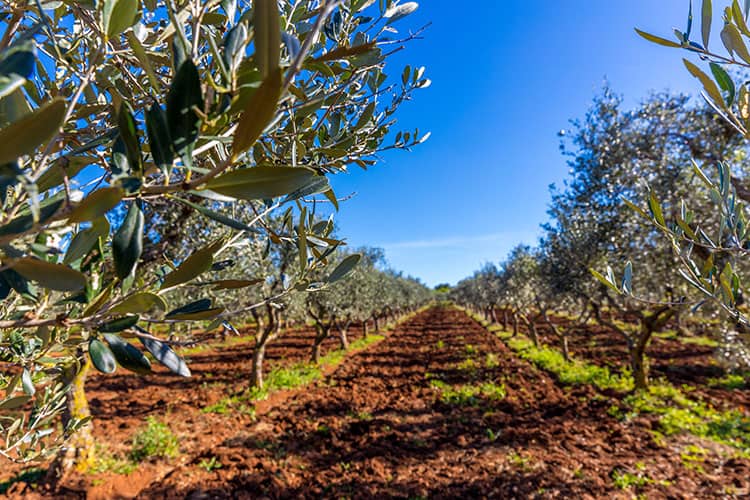 The city, perched on a hill, is surrounded by olive plantations. Visiting a local olive farm and tasting some of their produce is a brilliant thing to do when visiting Ostuni. One great option is Masseria Brancati, a hundred-year-old olive oil farm. Walk through the organic trees, learn about olive oil production, and sample their delicious products.
5. Explore the Museum of Preclassic Civilizations of Southern Murgia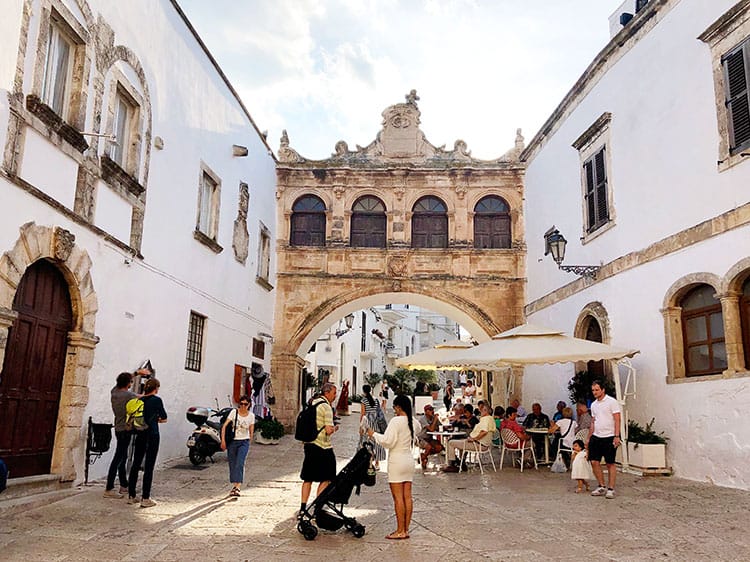 Located in the former Carmelite monastery of Santa Maria Maddalena dei Pazzi, this museum offers great insight into the ancient history of the area. One highlight is a fossilized skeleton dating back 25000 years ago, but there are a couple of interesting displays on offer.
6. Stroll Through Piazza Della Liberta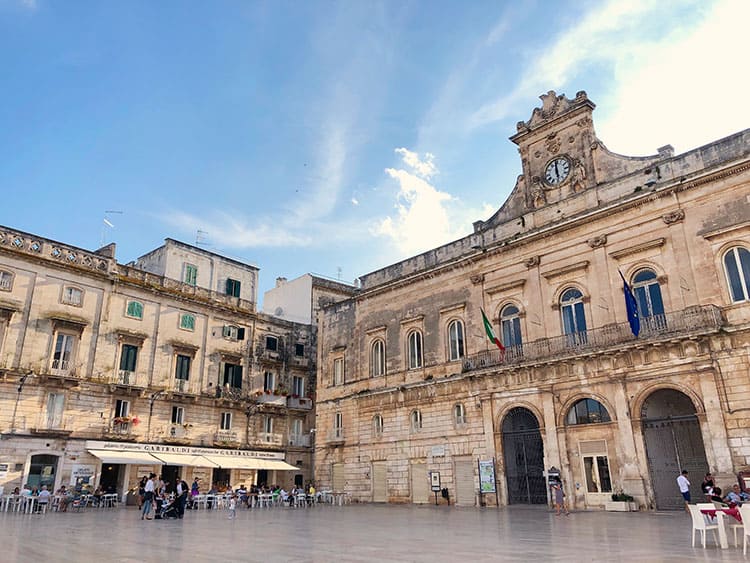 Every town in Italy has a central piazza, and Ostunis main piazza is a great place to visit. This large square is always full of activity – the perfect place to soak up the town's atmosphere. Enjoy a gelato, coffee or spritz while you take in your surroundings.
7. Walk the City Walls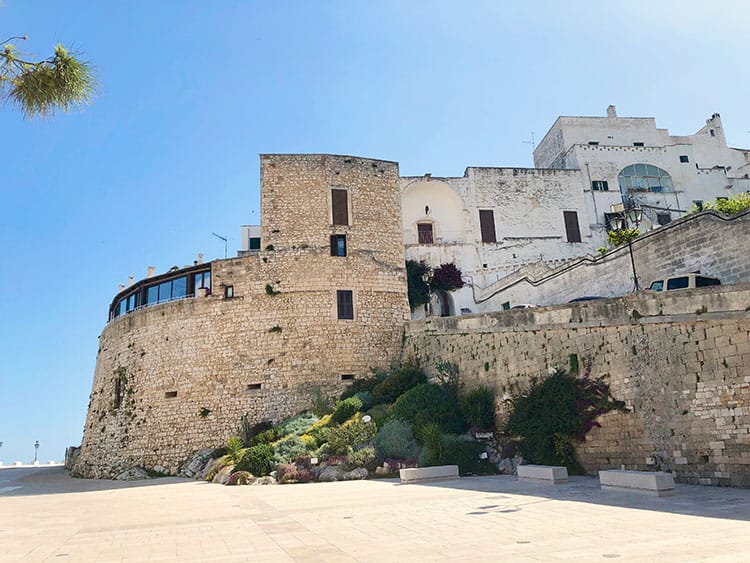 When strolling through Ostuni, you will most likely end up at the lower city walls. These walls were built to protect the city from invasions, and they offer one of the best perspectives of the city. Take a walk along the walls for wonderful views and perfect photo opportunities. It feels like stepping back in time, and will help you gain a better understanding of Ostuni.
8. Stop at Chiesa Di San Francesco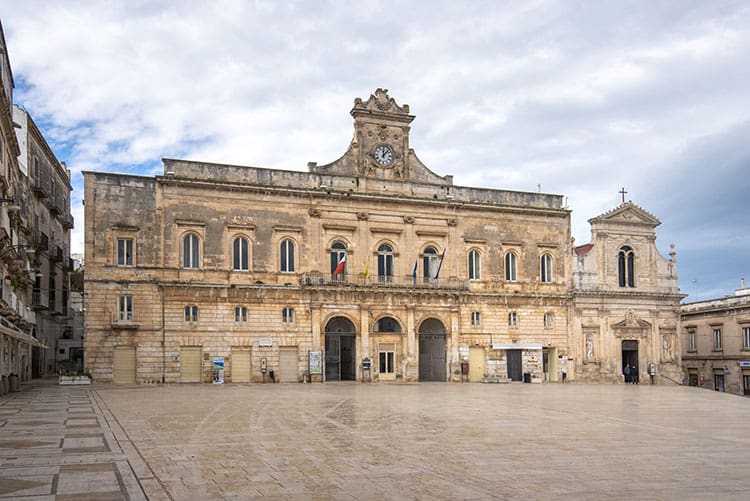 This is another beautiful old church found in Ostuni. The stunning architecture will draw you towards the church, which is well worth popping into. Admire the detailed frescoes and well-decorated interior of the building. This is a wonderfully quiet place to step into and appreciate.
9. Head to the Beach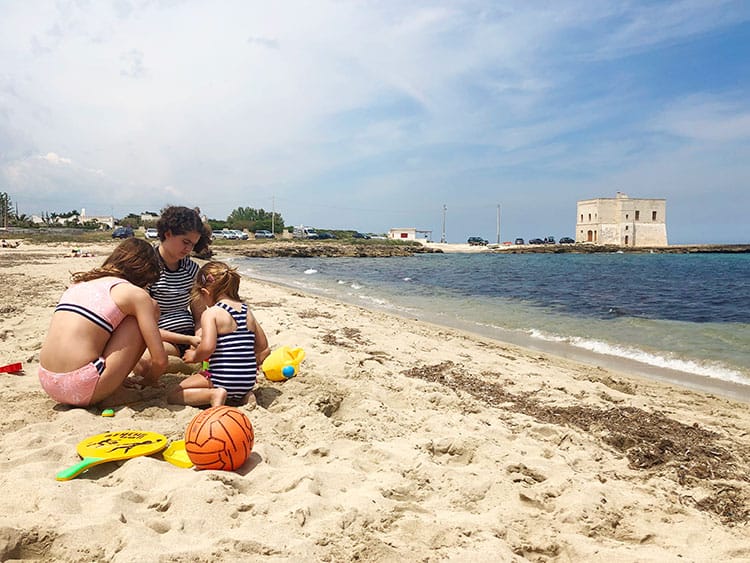 While Ostuni is not on the coast, you can still easily enjoy a day at the beach from the city. Puglia travel should always involve a trip to the beach, and Ostuni is no exception.
Some excellent Ostuni beaches include Pilone Beach, Lido Morelli, Torre Beach Pozelle, and Quarto do Monte Beach. They are easy to reach from Ostuni for those wanting to see the Puglian coast.
Where to Stay in Ostuni
Looking for the best Ostuni hotels and accommodation options? This city has plenty of charming places to stay – suitable for all kinds of travelers. Here are some of the top choices.
Hotel La Terra
★★★★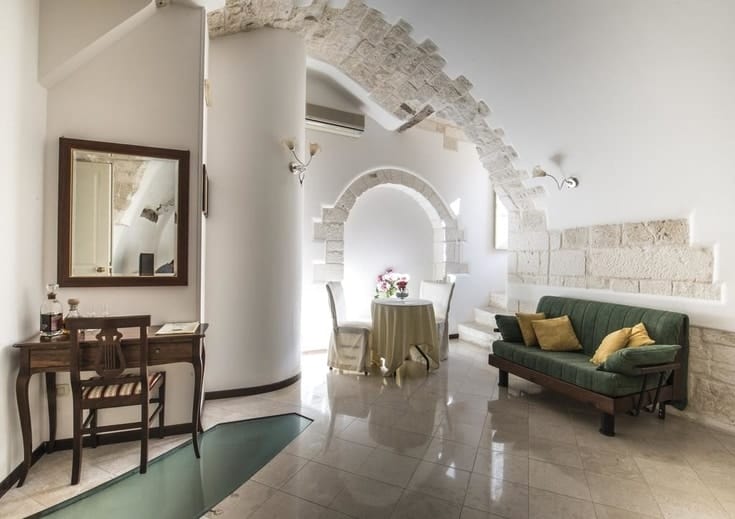 Set in a 13th-century building in the old part of town, this hotel offers an unbeatable location and atmosphere. The rooms are spacious and well-appointed, and the position is perfect. This is a great little hotel for an authentic Ostuni experience.
Why should you stay here?
Centrally located
A historic building
Comfortable and clean
Click here to check the latest Hotel La Terra prices!
La Stella Bianca
Luxurious apartment
Only 600m from Piazza Della Liberta, this apartment is seriously convenient for exploring the city. The place is clean, modern, and equipped with a small kitchen. It's a fantastic base for couples.
Why should you stay here?
A fully equipped apartment
Modern and well furnished
Centrally located
Click here to check the latest La Stella Bianca prices!
Ostuni Palace
★★★★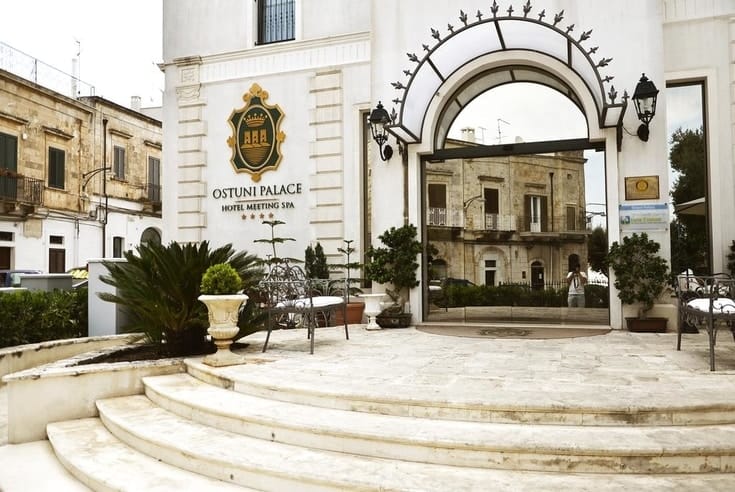 This impressive hotel offers Italian elegance at its best. Enjoy the luxurious rooms, piano bar, and excellent restaurant. There is also a spa for those that want to really relax. Ostuni Palace also offers some spectacular views.
Why should you stay here?
A hotel with amazing facilities
A sophisticated place to stay
Excellent food
Click here to check the latest Ostuni Palace prices!
Where to Eat in Ostuni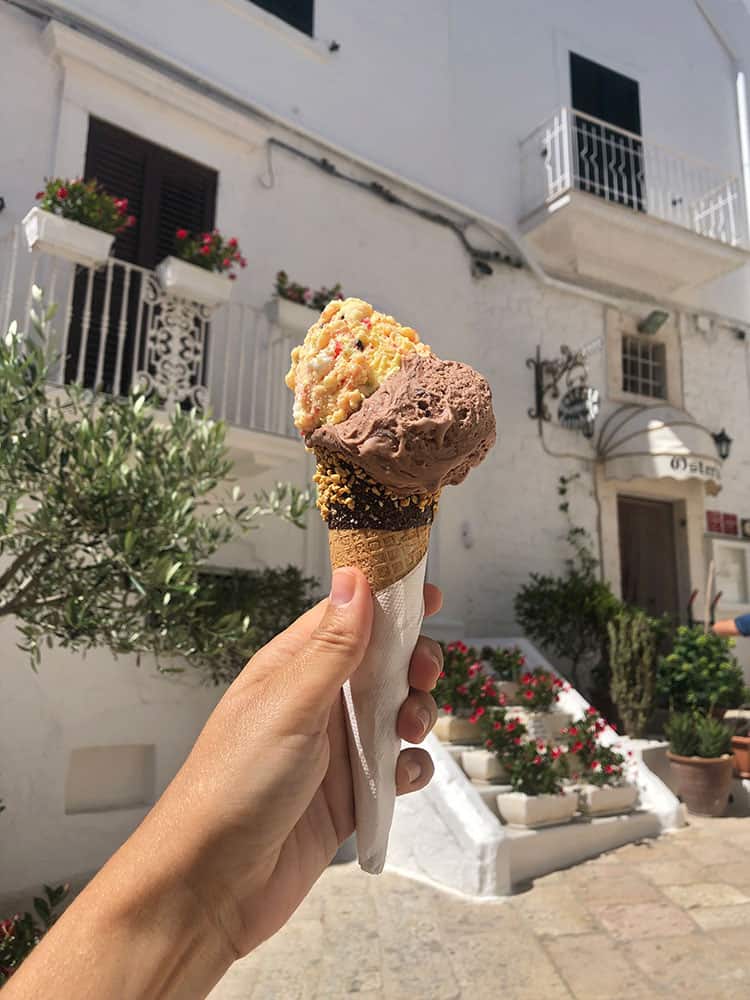 You can't visit Italy without indulging in the incredible food. Puglia is a region known for its fresh and delicious produce. Any guide to Puglia will have to include some of the amazing local cuisine, as the region is becoming increasingly popular as a food destination. Here are some of the top white city restaurants to enjoy during your trip.
Porta Nova
This is a special occasion type of restaurant serving up delicious Italian favorites. Porta Nova is a terraced restaurant found within the ancient fortifications of Ostuni. This allows for incredible views and a perfect setting.
Be sure to try some of the tasty seafood here – especially from the dedicated crudo mare (raw fish) menu.
Pizzeria Notti Bianche
Possibly the best pizza in Ostuni can be found here. Pizzeria Notti Bianche is just around the corner from the cathedral. Once you taste their Neapolitan style pizza, you will see why this spot is so popular with the locals.
Borgo Antico Bistro
Enjoy cocktails, sharing plates, and the perfect quiet location at this Ostuni gem. Borgo Antico Bistro is tucked away in the city's pretty alleyways. This is the perfect spot for an evening aperitivo.
La Pastasciutta
An affordable and unpretentious little spot serving incredible pasta dishes. You get to sit outside in a really vibrant setting. The menu changes each day and is always worth coming back to try again and again.
Final Thoughts on Ostuni Puglia
Ostuni has a lot going for it. This beautiful white city is loaded full of visible history, stunning architecture, and Puglian culture. Simply walking between the little alleys and stone buildings of the old town will make you realize why Ostuni is such a special destination.
The food here is incredible, with plenty of inviting cafes, trattorias, and hole-in-the-wall pizza spots. The hillside location offers stunning views over the green Trulli country surrounding the city. Ostuni, Puglia, Italy has become an increasingly popular destination, and we can completely understand why!