If you're looking for somewhere to completely indulge in the wildlife, look no further! The Kruger National Park in South Africa is one of our all-time favorite adventure spots. And it's hard to imagine why it wouldn't be.
With almost 8000 square miles of spectacular landscapes, you'll have the opportunity of spotting the infamous big-5, cheetahs, wild dogs, giraffes, and over 500 bird species.
And the best way to see it all? It has to be driving through the park. There are plenty of safaris that run through the Kruger, but what enough of us don't consider is taking our own cars.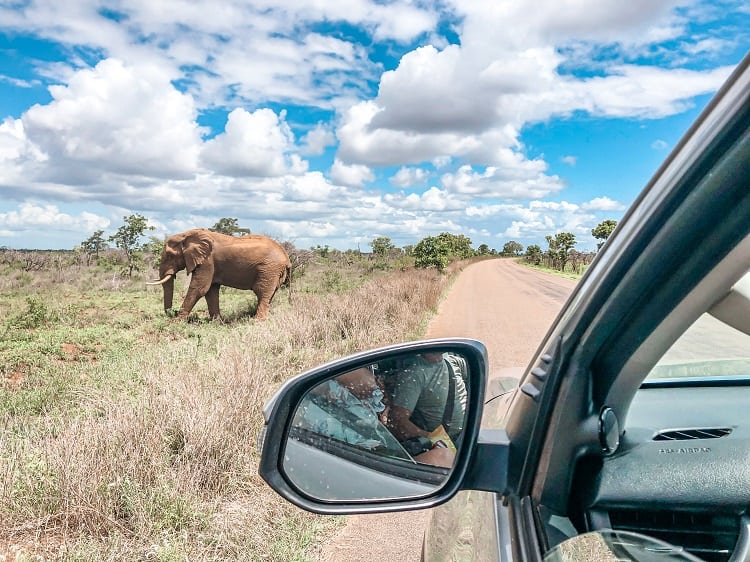 Taking a self-drive can be leisurely, affordable and done at your own pace. Don't worry if you're not familiar with safari's, we'll share all of our secrets to a successful self-drive through Africa's favorite game park.
Tip: Check out our ultimate guide to Travelling South Africa with Kids.
---
Self-Drive Safari in the Kruger National Park, South Africa
Self-drive safaris are an awesome way to explore the park if you're looking for something to suit your own interests. It gives you the freedom to take as long as you please and enjoy some quality family time.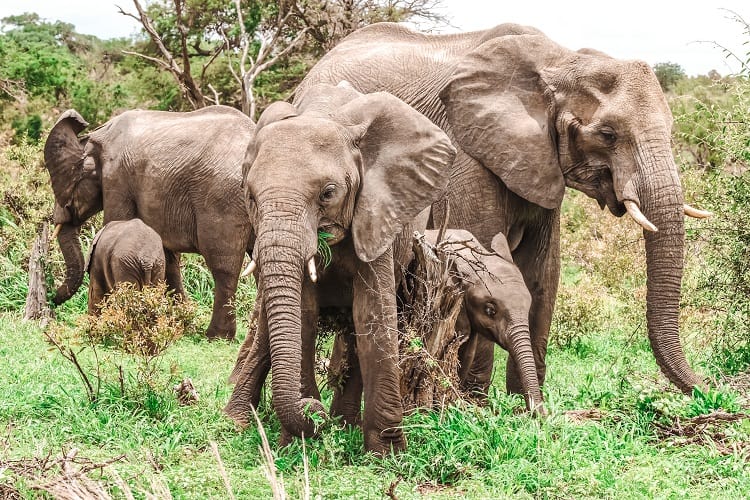 Self-drives offer flexibility to explore whatever region of the park you're interested in. Some regions are known for their large rhino population, while another could be ideal for spotting wild-dogs. Depending on what animals you're looking to spot, taking your own car makes it possible to see it all.
It's easy to find your way around the park; the tracks are all extremely visible and the Kruger is generally a busy place. It's made simple with guided routes and maps that are readily available at all the park entrances.
What's also a great idea is carpooling through the park. If you're with a big group of people, rent some walkie-talkies to make spotting the animals easier. Be sure to check the wildlife spot boards before you enter the park (and the rest camps) to see where the wildlife was last spotted during the day.
---
Kruger National Park Cost
What's great about the Kruger is that your budget doesn't stop you from experiencing the wild. Of course, Safaris can be incredibly expensive, with luxury lodges, game drives, and fine dining. But for the majority of us, something a little more budget-friendly sounds perfect.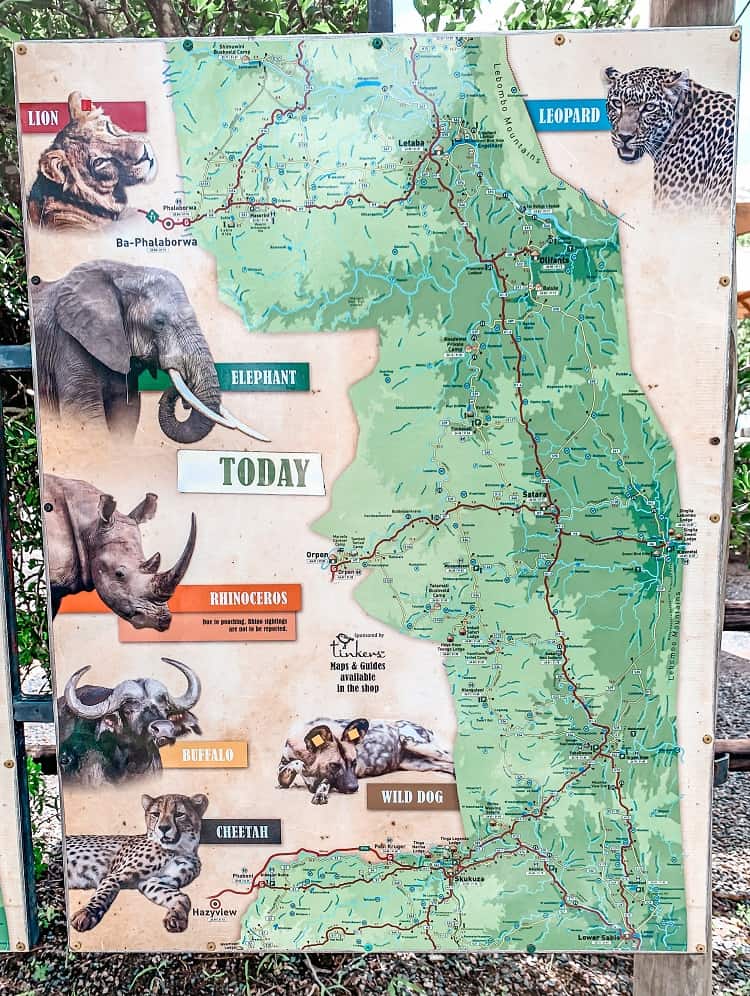 Opting for a self-drive safari is a great way to bring down the costs, and probably allow more freedom to spend the cash on accommodation or some of your other travel expenses. So what are the costs involved for visiting the Kruger National Park?
---
Kruger National Park Entrance Fees
If you're not staying at some of the park's lodges, you'll be paying a daily conservation fee. The entrance fee grants you access for 1 day and is priced in South African Rands.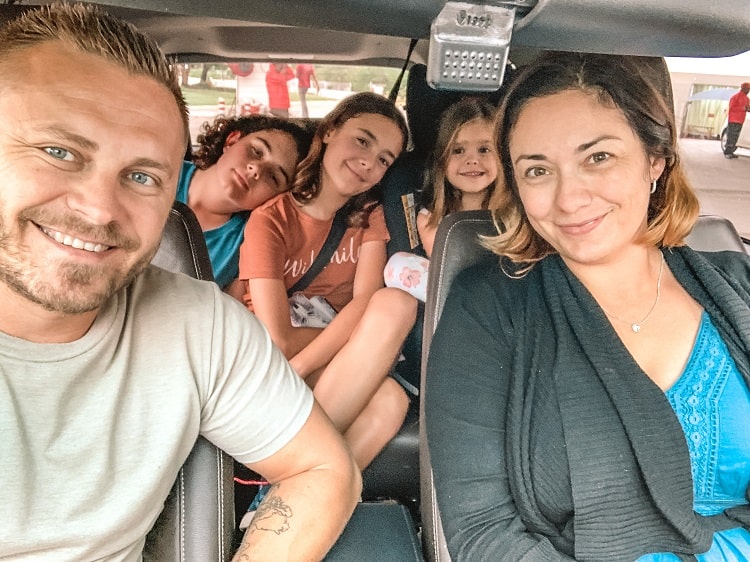 The park has 10 different entrances that you're able to pay the entrance fee. The Kruger National Park prices vary each year, these are the fees for 2020.
South African Citizens (with a Valid SA Passport)
Here are the South African Citizen's entrance fees:
$7 USD / R100 per adult
$3,50 USD / R50 per child
Standard Conservation Fee
Here are the standard fees for overseas travelers:
$28 USD / R400 per adult
$14 USD / R200 per child
Gate Opening and Closing Times:
Nov-Jan: 05:30 – 18:30
Feb: 05:30 – 18:30
Mar & Oct: 05:30 – 18:00
Apr: 06:00 – 17:30
May-Jul: 06:00 – 17:30
Aug-Sept: 06:00 – 18:00
There's considered to be 4 main activity times in the park; early morning, day-time, late afternoon and night-time. Most of the action happens early in the morning and late at night, which is when the animals start feeding.
To maximize your experience, you'll need to get an early start, and then try to end as late as possible.
Visa Fee:
As well as an entrance, you'll also need a visa to get into South Africa. But don't worry about it, we've written an in-depth article about how to get a South African Visa.
---
Kruger National Park Bookings
Although it's possible to pay for your entrance once you've arrived at the park, it's best to pre-book this kind of stuff. Booking online is simple and you'll receive a 5% discount for your accommodation and camping.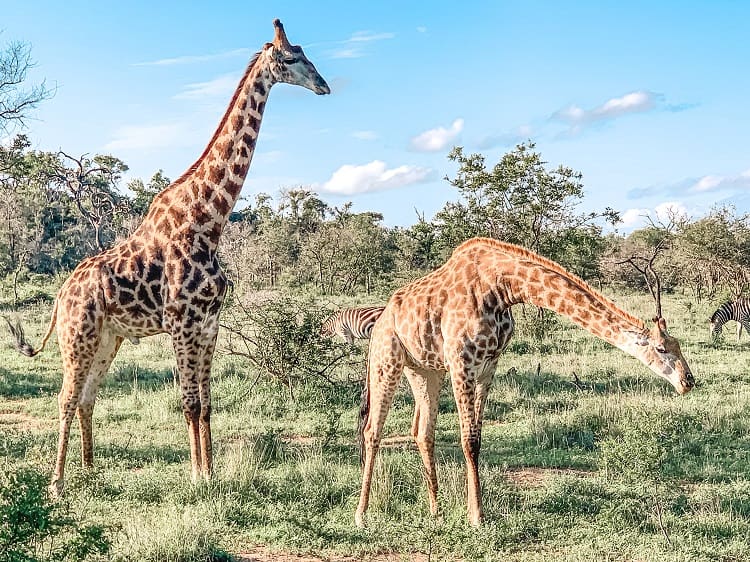 The park only gives out a limited number of passes a day, and the park is usually busy no matter what the season. So put this at the top of your checklist and then there's no need to worry about missing out.
---
Kruger National Park Lodges Prices
If you're opting for a self-drive, be aware that driving takes up a lot of your time. It's best to consider spending the night at the park; whether it's camping or staying at a lodge. Trust us, there's a lot to see in the park and you're not always guaranteed to spot the animals you came to see.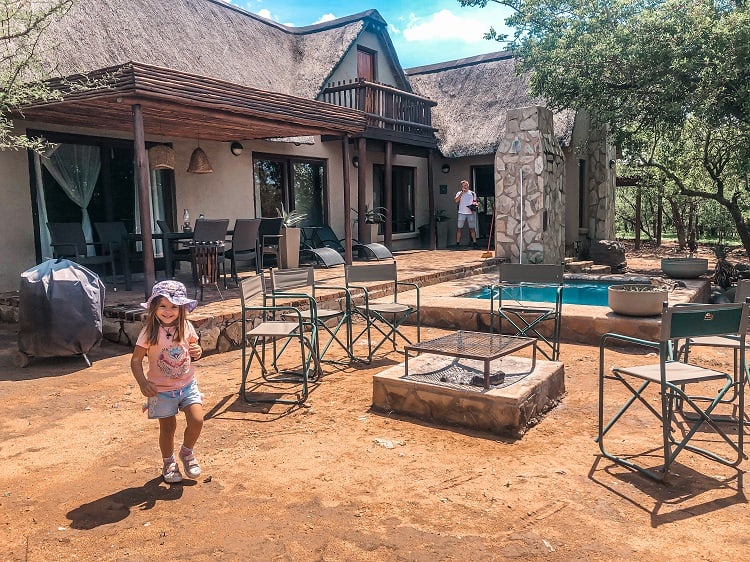 To avoid disappointment, try booking your accommodation at the park. It's a once in a lifetime opportunity and definitely worth the money. Prices range anywhere from USD $100 to well over USD $1000 per person per night.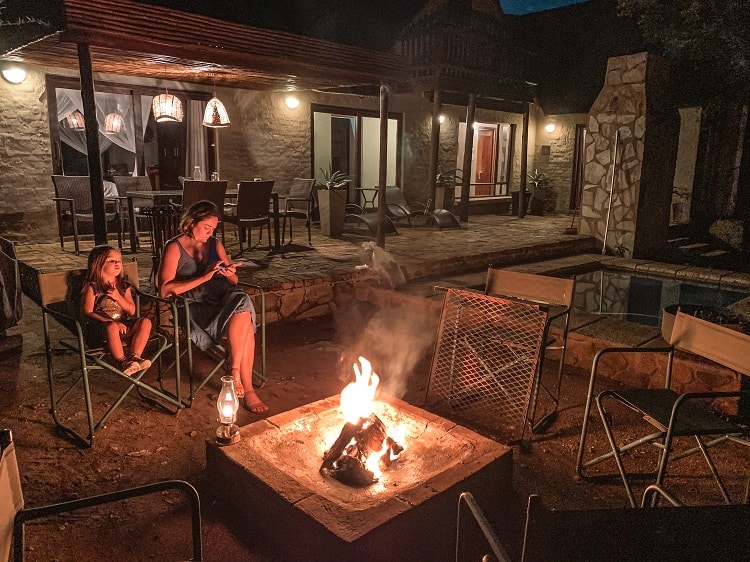 Check out the current prices for family-friendly Kruger Park lodges here!
---
Visiting Kruger National Park
Kruger Park can get super busy, especially during the school holidays. The best times to visit the park are the dry season, from May to September. It's South Africa's winter and the park doesn't get much rain during winter.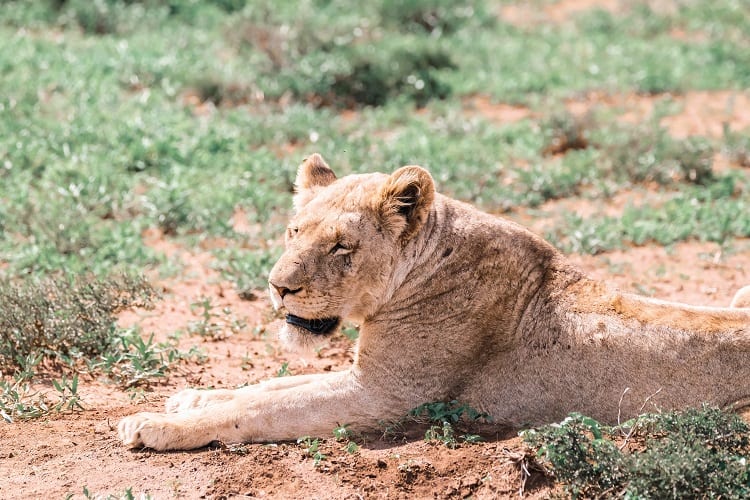 Eventually, the veld starts to thin out and the waterholes begin to dry out. The thin grass makes it easier to spot the animals, and the low water supply means the animals congregate at waterholes. Waterholes are the perfect spots to park the cars and watch the animals rehydrate.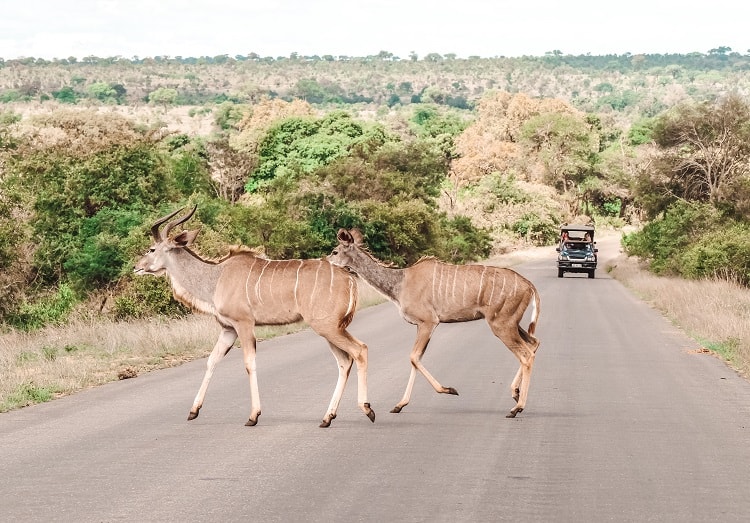 High seasons are in December through to January, and June to August. We'd probably recommend not going during those seasons if you're self-driving through the park. The trails can get really busy and you'll often have to wait in long lines in your car (and trust us, that's not always fun to do in the African sun).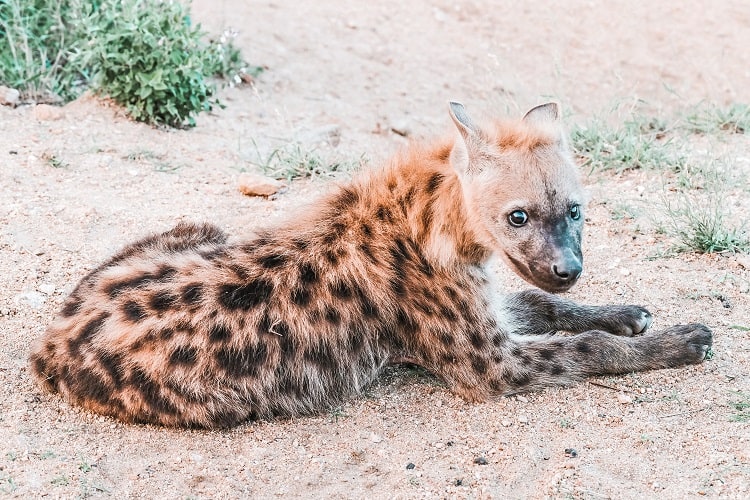 October to April is when things start getting greener, with beautiful and lush scenery. Animal spotting isn't that great though, but what is great is that it's baby season for the animals! You might get lucky and spot some baby ellies or lion cubs.
---
How to Get to Kruger National Park
So where is Kruger National Park located? It's one of the biggest game reserves in the world, which spans the Northern provinces of Limpopo and Mpumalanga.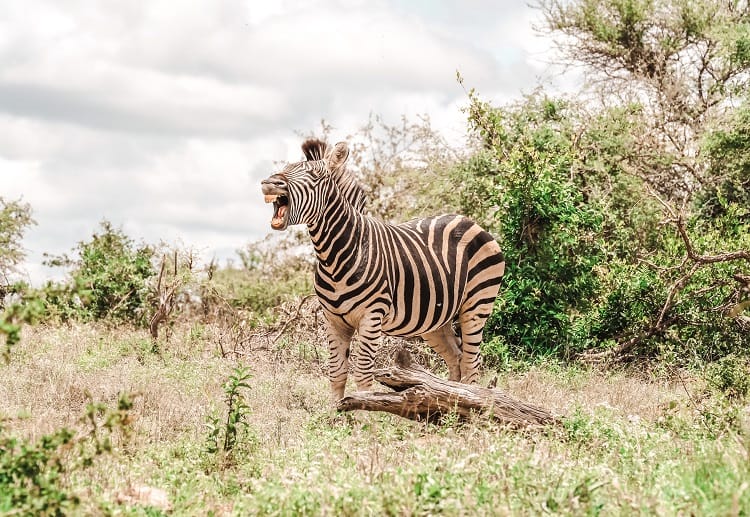 Look North and South of the park and you'll find 2 incredible rivers, the Limpopo River and Crocodile River. Rivers are worth taking a drive to because of the thriving wildlife found here which you don't see inland.
Getting to the park is simple, whether you're flying or driving…
Flying:
If you're in Cape Town, Durban or Johannesburg you'll be able to catch a flight directly to the park. These are private scheduled flights and you'll need to book in advance if flying is easier for you.
By Car:
If you're not flying, take the scenic route and have a road trip. Because you're doing a self-drive, renting a car from a city and driving makes more sense.
If you're arriving at an airport and heading straight to the park, you'll find numerous car rental services. Be sure to rent a 4×4 to get a higher vantage point.
Here's a guide to reaching the park's main entrances, as well as how long the journey takes.
---
Driving from Johannesburg to Kruger National Park
Johannesburg is the closest big city to the park and also a great city to tour before the Kruger. The drive from Joburg is about 260 miles to reach the Southern Gate and it'll probably take you about 4-6 hours.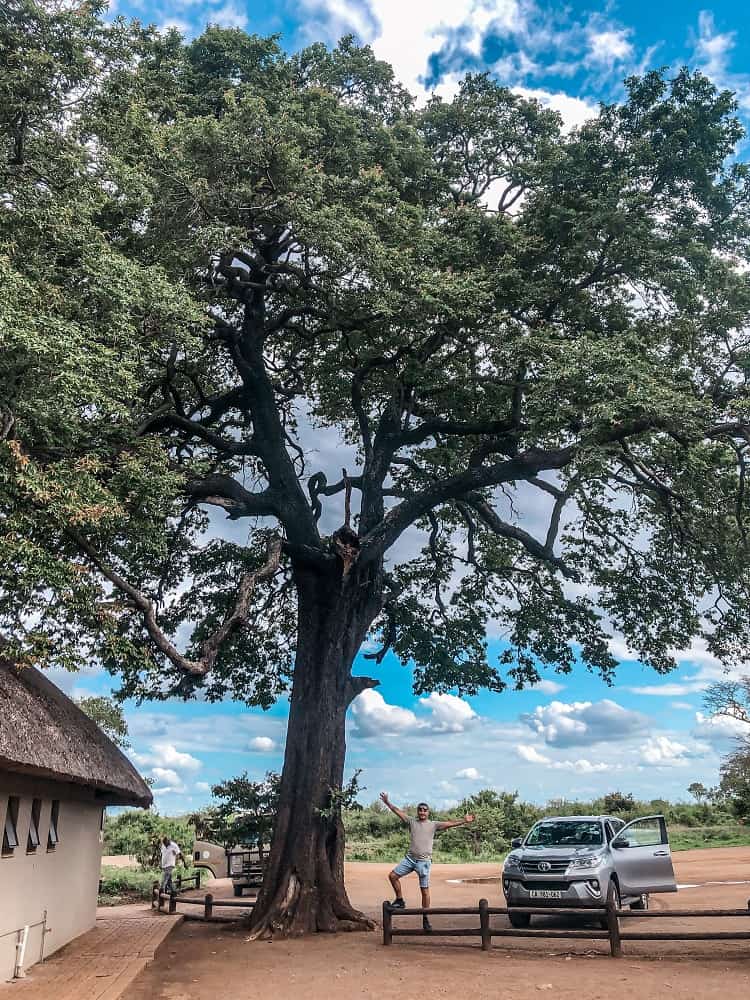 Check out the current prices for car rental in Johannesburg City Centre here. Make sure to get a quote for the car with a GPS navigation system and (if traveling with little one) with a right size travel car seat.
Leaving the city you'll head on the main road towards Nelspruit. Along the way, there are gas stations, shops, and restaurants to keep the journey easy.
Be sure to fill up your car at the petrol stations along the way. If you've got some spare time stopover in Nelspruit, there are a few good adventure experiences, like cave exploring and abseiling.
From Nelspruit, you'll drive on to White River, and while there isn't much there, there are some spectacular viewpoints on the hills. You're now about a 40-minute drive towards reaching one the Kruger's entrance gate.
---
Final Tips and Tricks for Your Self-Drive Kruger National Park Safari
Self-driving should be experienced by us all at least once in our lives, and know you know how easy it can be. Here are some final things to remember so that you'll have the best time possible in the park.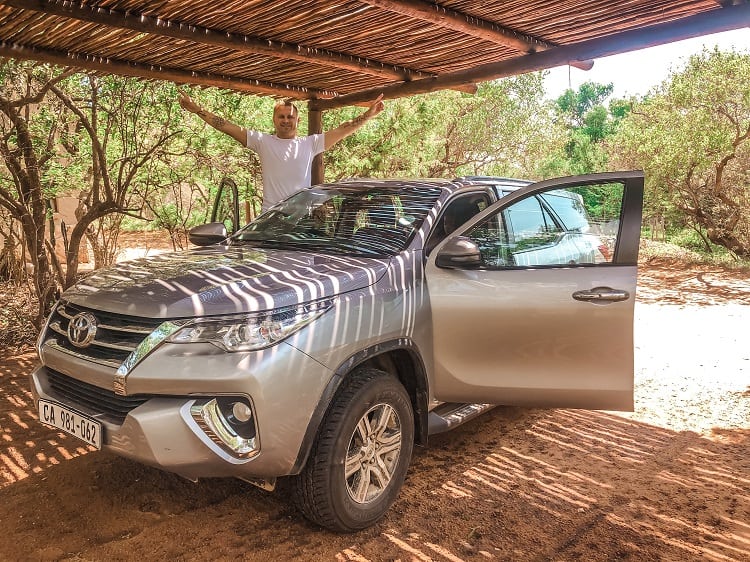 ---
1. Have a Good Plan
Plan your visit around the action hours, when the animals begin to wake up and then towards the evening when the animals start getting hungry again.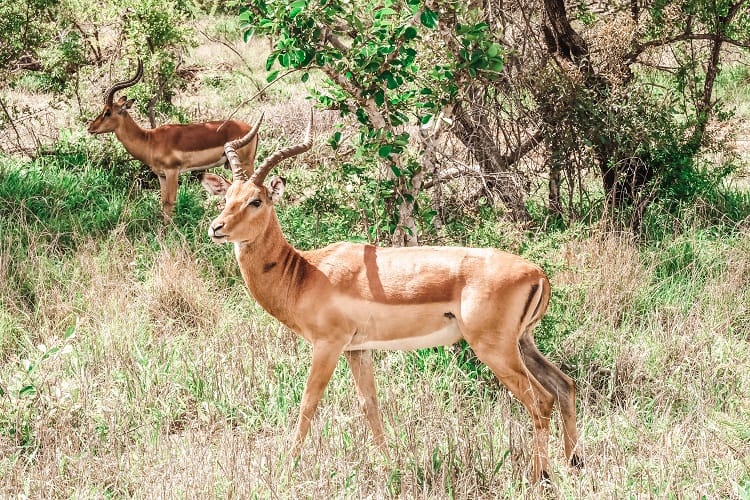 ---
2. Always Stay in the Car
Unless you've reached a 'get-out' spot, it's important to stay in the vehicle. These 'get-out' spots are considered safe areas that can be used for picnics, getting some fresh air and admiring the bush's beauty.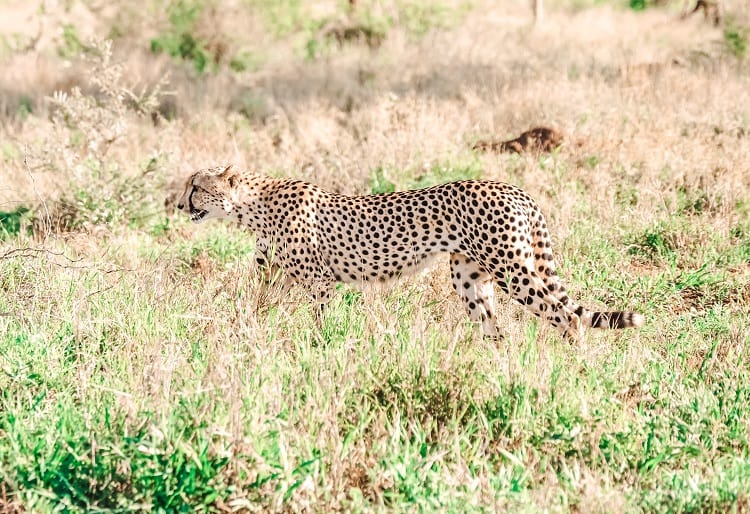 If you're interested in experiencing the wildlife outside your car, consider going on a walking tour.
Click here to book your walking tour in Kruger Park to see the wildlife on foot.
---
3. Bring the supplies along
It's going to be a long day in the car, and you'll want to be prepared. Here are some of the essentials you can't be forgetting:
Bug spray (for the summer season)
Binoculars
Self-drive routes and maps
Warm jackets from the evenings
Torch
Snacks for the car
Buy a map at the souvenir shop before entering the park
---
Summary for Your Self-Drive Safari
You're convinced already, right? The game drives are so much better than going to zoos. The experience of being able to witness animals in their natural habitat and doing their daily business can't be compared to anything else.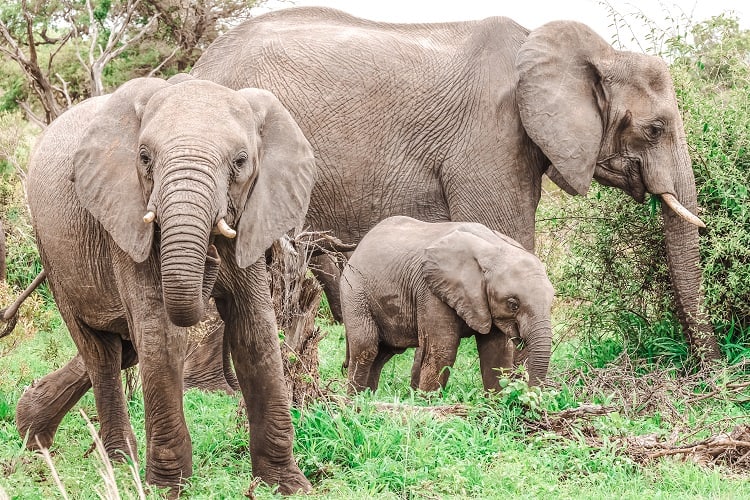 It's so good for the soul and you'll learn so much about the wild. Share your self-drive safari travel stories with us, we can't wait to hear about it!
---
Further Reading:
If you are interested in other self-drives in South Africa than you will want to check out the Garden Route and the Panorama Route for sure.