Spain is not only a country of diverse cultures, strong traditions, friendly people, and excellent cuisine but also a perfect spot for a family holiday.
In actual fact, we went as far as to list Spain as one of the best European countries to visit with kids.
There is a wide range of tours to Spain, but make sure to pick the one that suits you the best, and let's find out the best family holiday destinations in Spain.
Best 6 Family Vacation Destinations in Spain
Here are our recommendations for the best vacation destinations in Spain with kids:
1. Valencia
On the top of our list of the best places to visit in Spain for families, is Valencia.
Valencia is a lovely walkable city that is perfect for a family holiday. There you can find the Central Market which is a good spot for buying fresh products.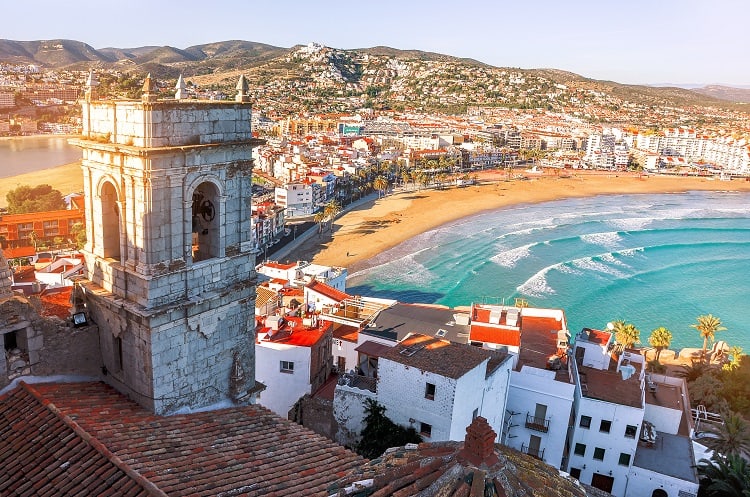 After that, you can go to Turia Garden park and have a picnic. And if your kids are fans of Gulliver's Travel, they will indeed enjoy visiting Gulliver Park as there are lots of rides and fun activities.
Another must-visit place is Municipal La Granja Park, where you kids could ride a train.
Hot Tip: Are you interested in teaching English in Spain – check out Global Work & Travel You can also get $50 USD OFF (in any currency) when you use the discount code WANDERLUSTSTORYTELLERS.
2. Girona
Girona is another children-friendly city that will surely surprise you with a variety of activities.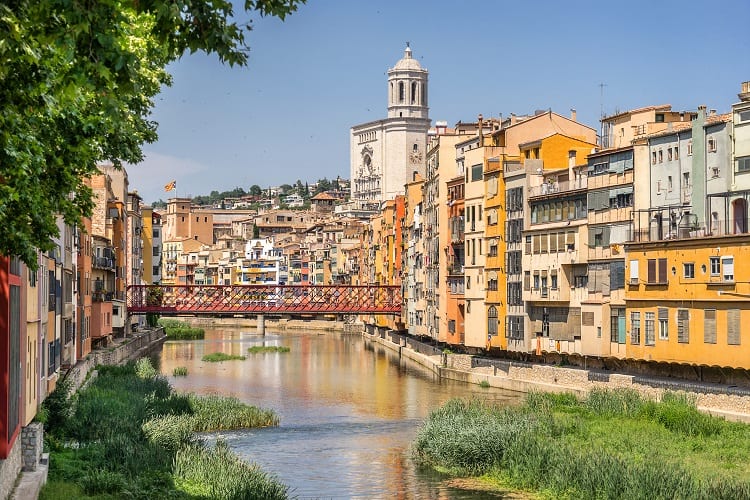 And the first must-visit is a Butterfly Park in Empuriabrava, where you can find butterflies, parrots, and many other exotic animals. It's a unique park in Catalonia that allows you to observe animals in their natural environment, feed birds, and see butterflies of unbelievable colors.
You can take a boat trip on the lake of Banyoles and see Girona from a different perspective. But if your family likes more active holidays, you should visit the Adventure Park of Sant Feliu de Guixols.
3. Santiago de Compostela
The first thing that you should do visiting Santiago de Compostela is take your family to eat chocolate for breakfast. Sounds unusual?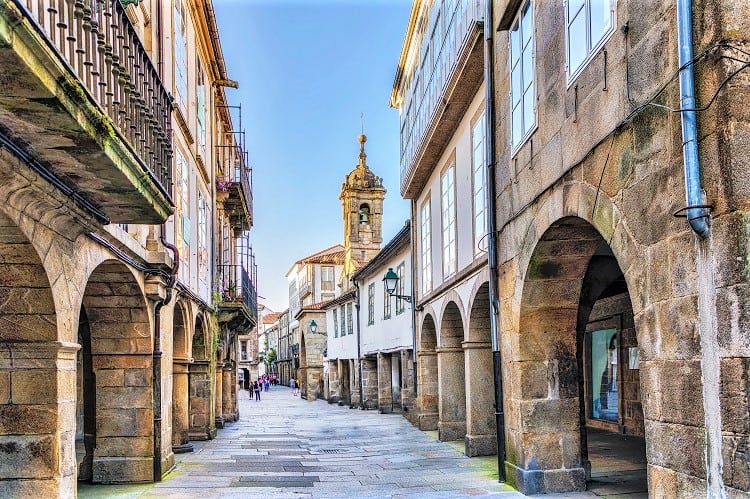 Well, hot chocolate with churros is a typical Spanish breakfast. So, you should feel no guilt about it and treat your family to a delicious meal.
Then you can take a tourist train as it is a great way to explore the city, and see the main sights in a short period of time and also enjoy the views.
There are many exciting museums and places to shop, so you'll indeed find something for every member of your family.
4. Tarifa
Tarifa is the next perfect spot for a family holiday. It has many cafes, restaurants, incredible beaches, and wide-open spaces that make the city a superb destination for activities and joyful pastimes.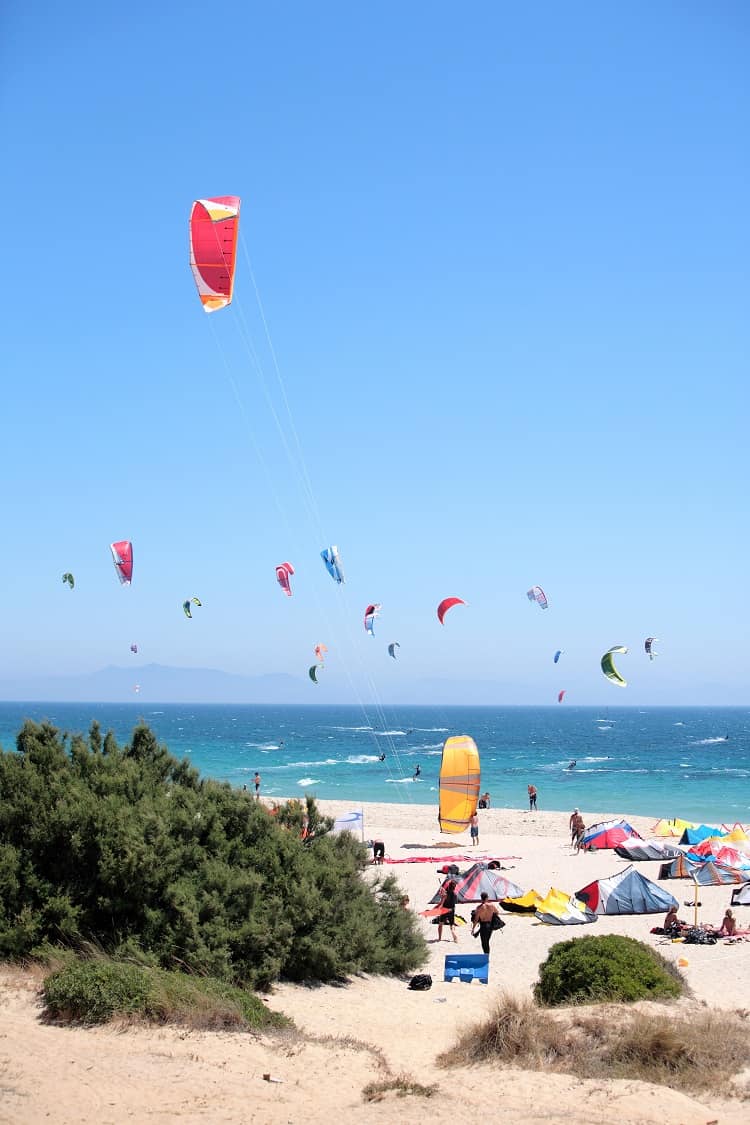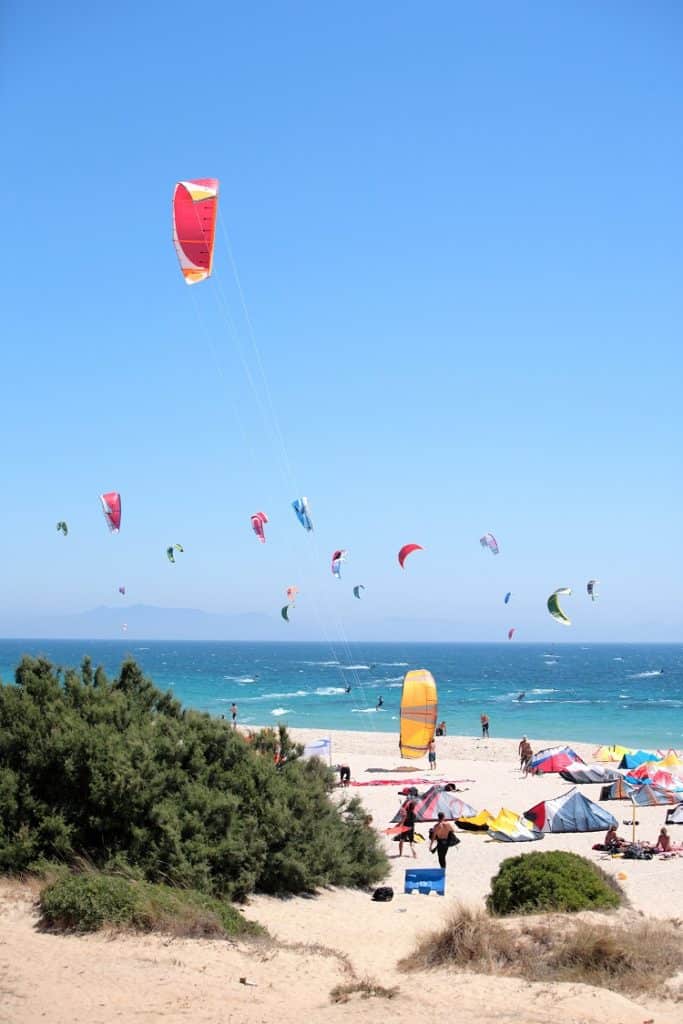 Tarifa is famous for its winds which is the main reason for kitesurfing popularity. But this exciting activity has age limits under 12, and as an alternative for kids under 12, there is a windsurf.
And if you are not a big fan of water sports, Tarifa can offer you a wide range of other activities such as sunset pony rides, mountain biking, and rock climbing.
5. Tenerife
Tenerife should be on your Spain itinerary as it is full of exciting activities which your kids would love to try.
The first place to visit is Siam Park which is the biggest themed attraction in Tenerife.
The next activity you will surely remember is the whales and dolphins excursion. Just imagine this incredible experience, being somewhere on the south seas with your family surrounded by whales, dolphins, and orcas.
Another sea excursion is the submarine Safari where you have an opportunity to see the unexplored waters of Tenerife and enjoy the true underwater world.
While in Tenerife, you can also visit Jungle Park Las Aguilas, the zoo with more than 300 animals and 100 species. Or if you want more relaxing holidays, you can always go to the beaches.
There is an abundance of family-friendly beaches in Tenerife, which are great for kids as the water tends to be shallow.
6. Malaga
Last but not least is Malaga, possibly the best place in Spain for a family holiday.
Malaga boasts an entertaining waterpark, Aqualand Torremolinos, the biggest waterpark in the Costa del Sol.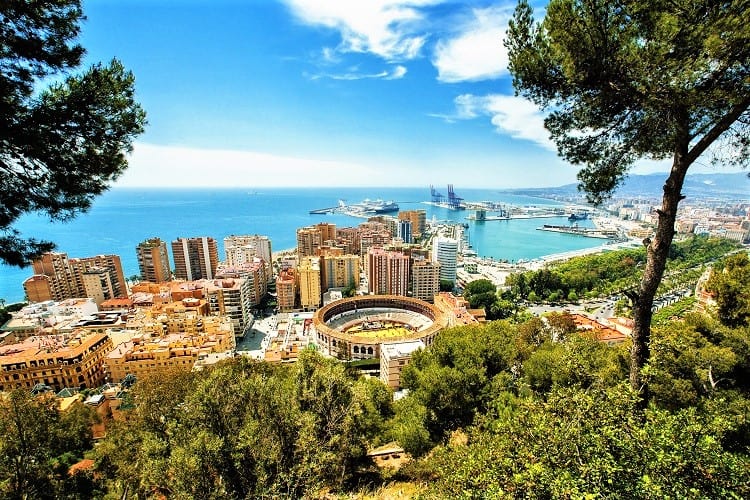 Another site that is fun to explore is the Old Town. There you can find many stores, cafes, and restaurants.
The best way to explore Malaga is on a Malaga walking tour. While walking in Malaga, you can also enjoy stunning street art, which you can find everywhere.
Summary Of The Best Family Destinations In Spain
All in all, Spain is undoubtedly one of the most scenic, family-friendly, and exciting destinations. Let Spain steal your heart as you uncover the precious wonders of its multi-sided cities.
This tour will surely provide exciting memories for years to come, which you probably would like to repeat. So, don't hesitate, and add these exciting destinations to your Spain trip itinerary.
Did you know that Spain has some of the best beaches in Europe for families? Read our list of where to go in Europe for your next family beach holiday.