The 700 islands of the Caribbean are the perfect setting for adventures on calm waters. Expect welcoming locals, a diversity of activities, and all-inclusive resorts.
It's no wonder thousands of visitors flock here each year. Barbados is rated as the safest most child-friendly of the islands but it has close competition with other Caribbean islands.
Here are a few reasons why traveling with kids to the Caribbean makes for a perfect family holiday (or even for a familymoon).
Top 5 Reasons to Take a Family Vacation to the Caribbean
Is the Caribbean is on your bucket list of places to visit? Have you not booked a holiday to this destination yet because you think it is not kid-friendly?
If so, you will be pleased to know that it is definitely a great holiday destination for the whole family.
Below we will share with you our top 5 reasons why the Caribbean is a perfect family vacation destination.
>>> Top Tip: Heading to Aruba? Make sure to check entry requirements, including the visa policy for your nationality and obtaining an approved Aruba ED card.
1. Year-Round Tropical Weather
Escape the icy winter to an island paradise. Between December and January is the Caribbean's dry season and the best time to plan your trip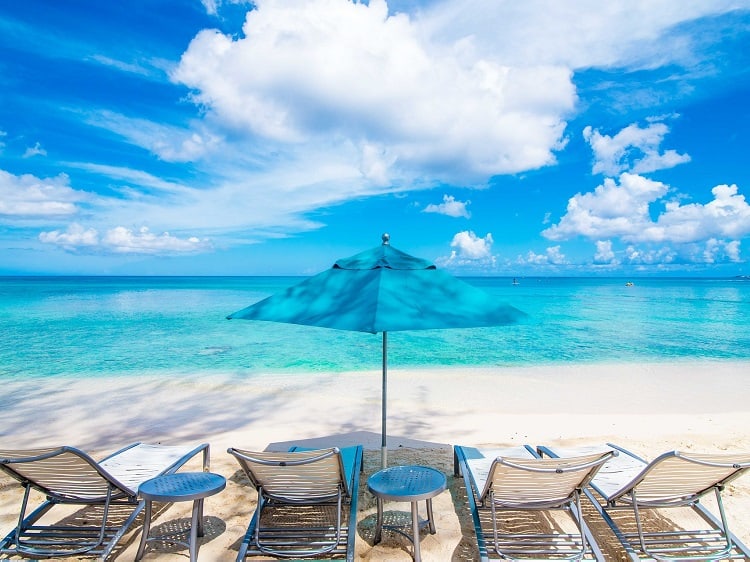 Winter days are generally sunny with warm temperatures averaging between 75°F and 85°F. This is the region's peak tourist season. Be sure to reserve accommodation and tours in advance.
2. Accommodation For Every Budget
The Caribbean has accommodation to suit every pocket and preference. These are some of our favorite family resorts by category.
All-Inclusive
Nickelodeon Hotels and Resorts, Punta Cana. This themed resort boasts a waterpark and spa.
Luxury
The Somerset on Grace Bay, Turks, and Caicos. Think private pools and exclusive beach dining. The kid's club runs a fantastic daily program.
Budget
Rennaissance Wind Creek Aruba Resort. The friendly staff makes you feel right at home. There are affordable dining options at the resort and nearby.
3. Activities For The Whole Family
The list of activities on offer is endless. Choose from a wide array of watersports including kayaking, jet-skiing, and surfing. These adrenaline-filled pursuits make the Caribbean popular as a teenage holiday destination.
Bonaire is known for its pristine reefs while the Virgin Islands offer some of the safest snorkeling spots for beginners. Alternatively, charter a yacht in the Bahamas and take the family out on the open water.
Nature lovers will find countless hiking trails in Grenada's Grand Etang Forest Reserve. There are shorter trails you can do with the little ones.
4. Postcard Beaches
The Caribbean is all about swaying palm trees, soft sands, and crystal waters.
Grace Bay at Turks and Caicos is rated as one of the world's best beaches. This 13-mile beach has calm, shallow waters.
In the Bahamas, your kids will never forget swimming with the famous pigs of Pig Beach. Pink Sand Beach makes for stunning holiday photos.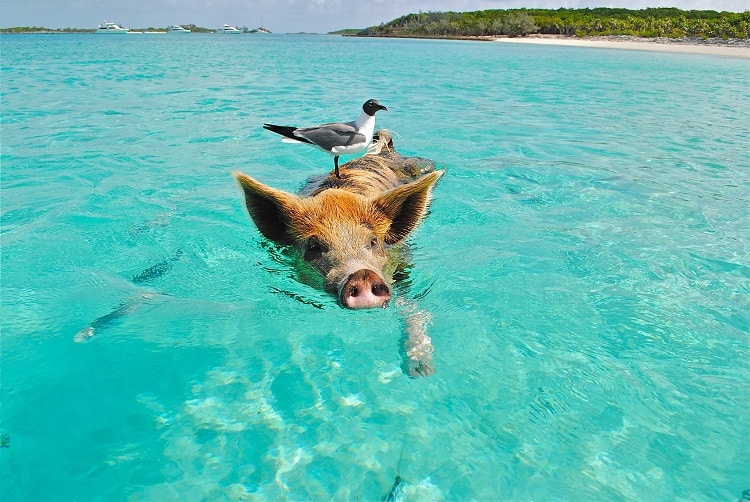 Due to calm conditions, very few Caribbean beaches have lifeguards. Be sure to keep an eye on young children.
5. A Convenient Getaway
When compared to other popular islands like Fiji and Bali, the Caribbean is not only closer but can also work out cheaper. Book in advance and hunt for deals on flights and hotels.
Another bonus is that U.S citizens do not need a visa when traveling to the Bahamas capital, Nassau. U.S. carriers provide daily flights from New York, Atlanta, N.C, and Miami.
The thought of traveling with the family and young kids can often be overwhelming, but with some careful thought and planning, it's also one of the best things you can do together as a family. With so many kid-friendly activities on every island, the Caribbean is the perfect choice for your next family holiday!