Are you searching for the best things to do in Bangkok with your kids? Then you came to the right place.
Bangkok is one of the most popular of tourist destinations in South East Asia and it is definitely a hub for tones of tourist attractions. But will your kids have fun in Bangkok? The answer is a big Yes!
In fact, you might find it hard to pick from the wide array of child-friendly activities and attractions Bangkok has to offer. And that is why we have handpicked five of the best things you can do in Bangkok with kids, in order to make your life a bit easier.
Our List Of 5 Fun Family-Friendly Things To Do With Kids In Bangkok
Check out our top 5 things to do with kids in Bangkok here:
1. Experience SEA LIFE Bangkok Ocean World
The SEA LIFE Bangkok Ocean World promises to offer one of the best and most memorable experiences for your kids. It is one of the largest aquariums in Bangkok and features 16 different zones, including the Ocean Tunnel and the Shark Walk.
Your kids will enjoy a fun-filled, learning time through the recreational and educational activities in this aquarium. And they can also buy something from the souvenir shop to always remind them of their experience.
---
2. Check out Mahanakhon SkyWalk
How about visiting Thailand's highest observation deck? If your kid isn't scared of heights, it can prove to a once-in-a-lifetime experience for them. You can enjoy a 360-degree panoramic view of Bangkok.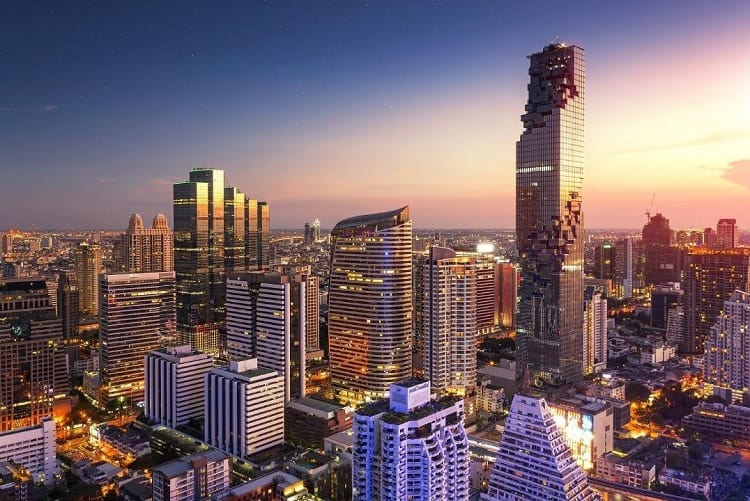 Being 314 meters high, your kids will get a bigger and better perspective of the world from the Mahanakhon SkyWalk. You can either go on the 74th floor and go to the indoor viewing area or on the 78th floor for the outdoor viewing area.
---
3. Visit Bangkok Grand Palace on a River Cruise
You should expose your kids to different cultures and heritage from a young age. And what better way to do that in Bangkok than the Temple of the Emerald Buddha and the prestigious Grand Palace!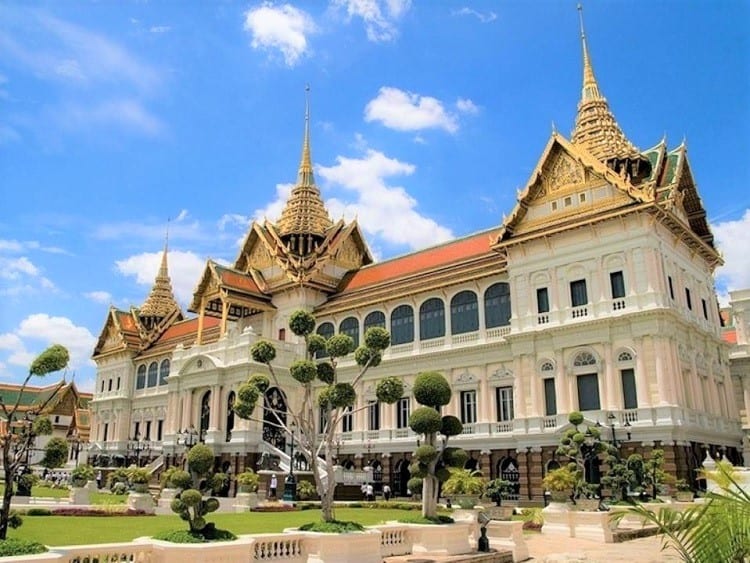 You can take your kids on a fun and informative river cruise for sightseeing. And this cruise will also take you to the Grand Palace.
---
4. Have fun at the Pororo AquaPark Bangkok
Kids don't enjoy anything as much as an excellent amusement park. The Pororo AquaPark is an exciting rooftop water park that will let your kids slide over Bangkok's skyline. There are nine different pool zones.
You can get some refreshing drinks at the Pool bar for yourself while your kids enjoy the rides.
---
5. Venture out to the Safari World Bangkok
We recommend taking your kids to the Safari World in Bangkok to give them a glimpse of the diverse wildlife on Earth.
While you are there, do not miss out on the fun-filled Jungle Cruise, a water ride. And you can also click a ton of pictures and feed the giraffes.
---
Pre-Book Your Tickets
When you travel with your kids to Bangkok, the best way to do so, of course, is to go prepared. And what better way, than to pre-book your tickets before you go.
You can check out the prices and book the tickets for the above attractions and much more on Traveloka Xperience. This is a South East Asia's leading travel and lifestyle activities booking platform, so you are in good hands here.
With the above 5 kids-friendly activities in Bangkok, we have only touched a surface of that Traveloka Xperience has to offer. Although there are plenty of things to do in Bangkok with kids here, make sure to also check out what is there to do for the rest of the family as well.
---
Conclusion
While these places in Bangkok are excellent for kids, there is a small caveat. You cannot take toddlers or infants to these places. As long as your kid is at least three or four years old, each of these five recommendations will surely not disappoint.
Let us know in the comments section below what you think about our top 5 things to do in Bangkok with kids.
Till next time!