Asia is a continent of tremendous variety, culture, and beauty.
From the bustling cities of Japan and Singapore to the tranquil beaches of Thailand and Indonesia, there is something for everyone in Asia.
For first-time travelers to this diverse region, Japan, Thailand, Vietnam, India, Singapore, and Indonesia are among the most popular countries to explore.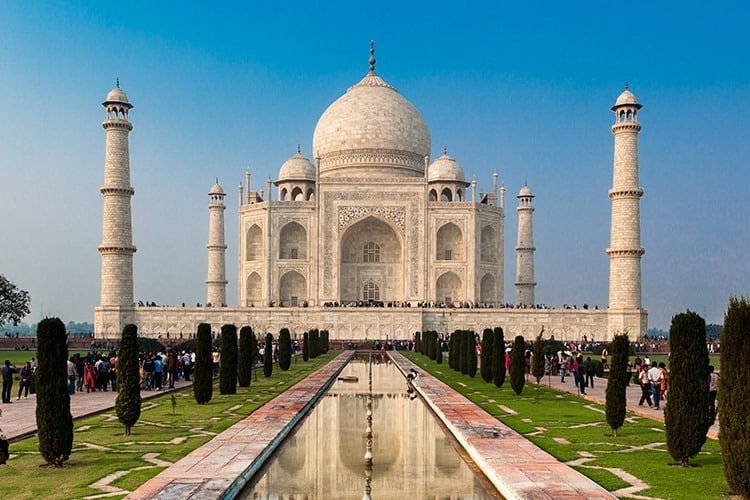 Japan offers a unique mix of traditional cultural sites, world-class culinary experiences, and vibrant nightlife.
Thailand is a paradise for beach lovers, with miles of stunning coastline and turquoise waters.
Vietnam is known for its colorful street markets, ancient temples, and delicious food.
Singapore offers a melting pot of cultures, cuisines, and shopping opportunities.
Indonesia boasts dramatic natural scenery and a fascinating cultural heritage.
Whether you're looking for a cultural immersion experience, an adventure in the great outdoors, or just some time on the beach, Asia has something for everyone.
So what are you waiting for? Let's start planning your trip today.
What is the Best Time of Year to Travel Through Asia?
If you're looking to explore the rich culture and landscapes of Asia, then there is no wrong time of year.
Spring (March-May) is a great time to explore Asia, with mild temperatures and blooming flowers in many parts of the region.
India and Nepal are particularly beautiful as the Himalayas come alive with vibrant colors and fragrances. And of course, Japan is spectacular when its cherry blossom season kicks in.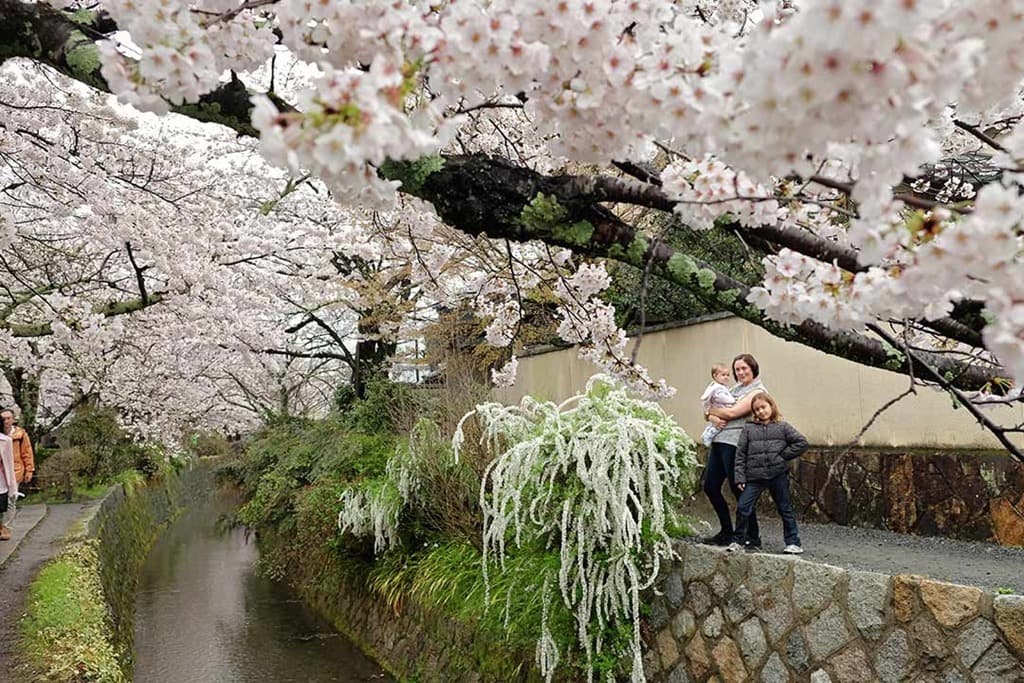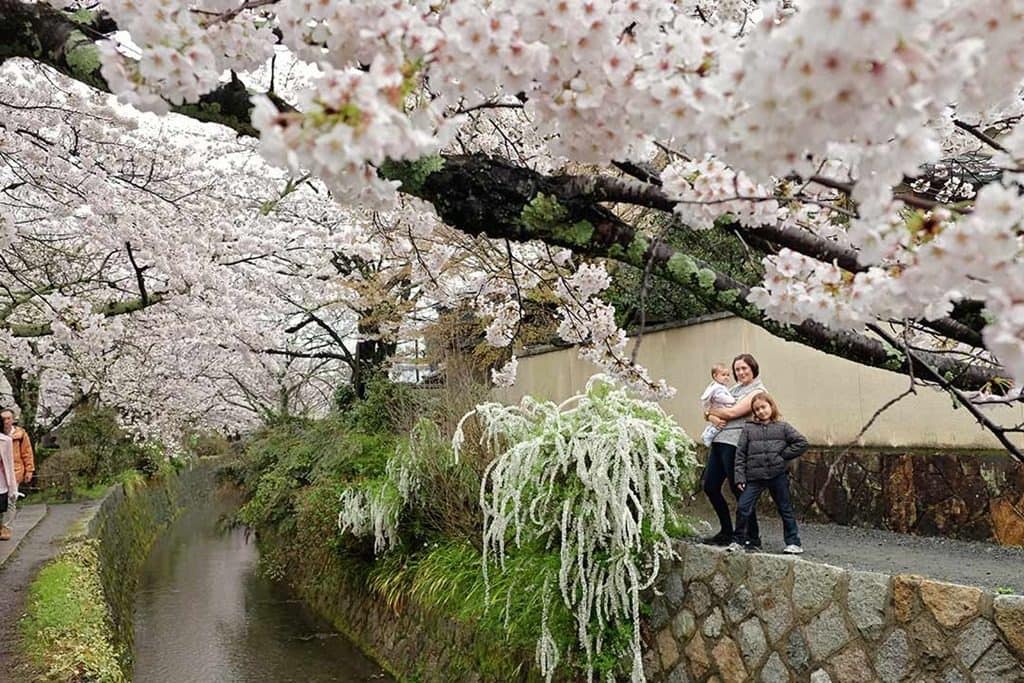 Summer (June-August) is the most popular time for travel in Asia, with temperatures often soaring to 90 degrees Fahrenheit or higher.
If you're looking for a beach holiday, Thailand, Vietnam, and the Philippines are all excellent options.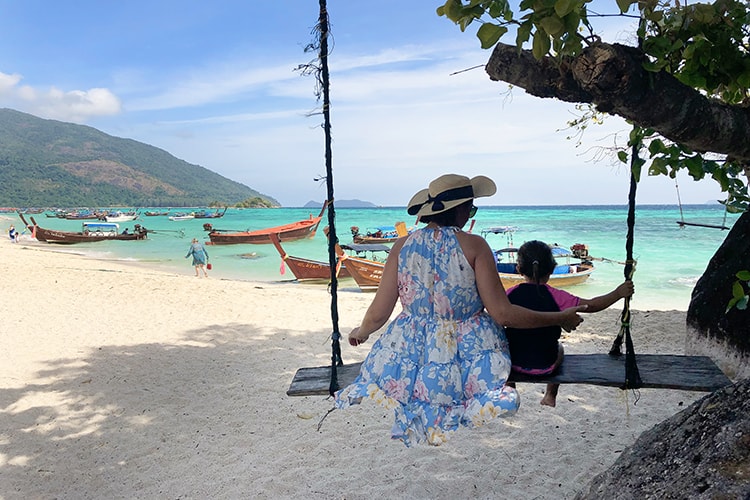 Autumn (September-November) is another good time to visit Asia, as the temperatures start to cool down in many places.
It's a great time for trekking and outdoor activities, especially in India and Nepal. The stunning autumn foliage of Korea and Japan will also mesmerize any nature lover!
Winter (December-February) can be a great time to visit countries like India and Thailand, as the temperatures tend to remain fairly mild.
My favorite trip to Thailand was actually during December and January as there weren't as many travelers and the temperatures were more manageable in comparison to their peak summer season.
This is why we think that it makes one of the best countries to visit in January.
In North Asia, expect plenty of snow for activities such as skiing or snowboarding in Japan and China.
---
How Many Days In Asia Is Enough?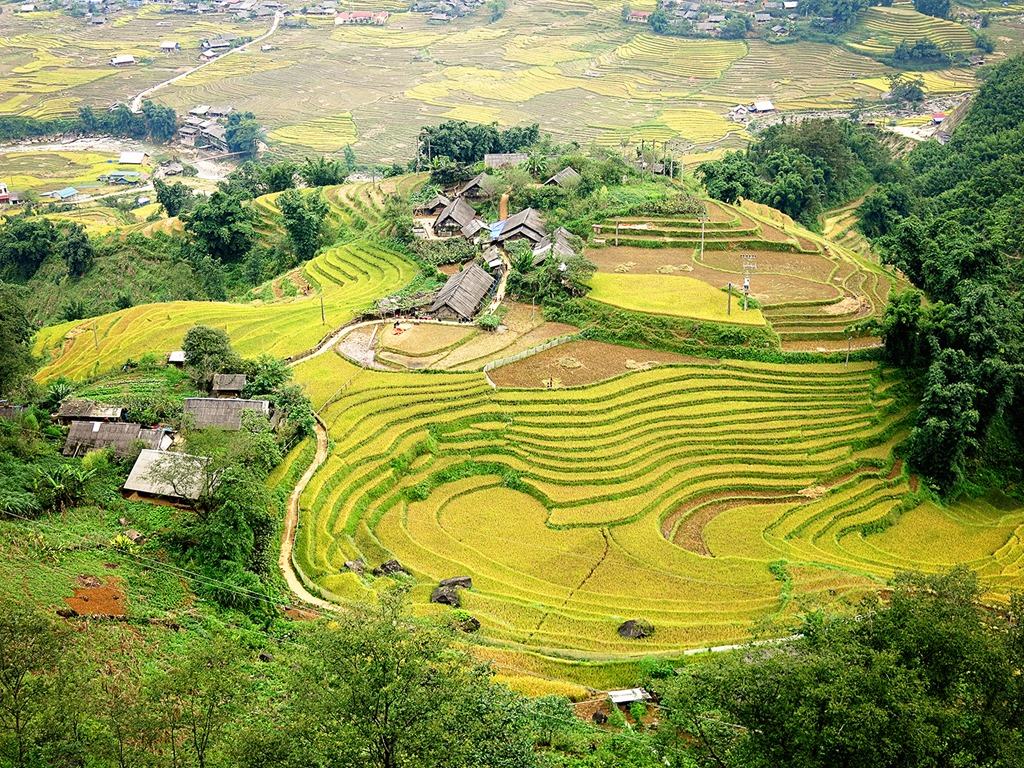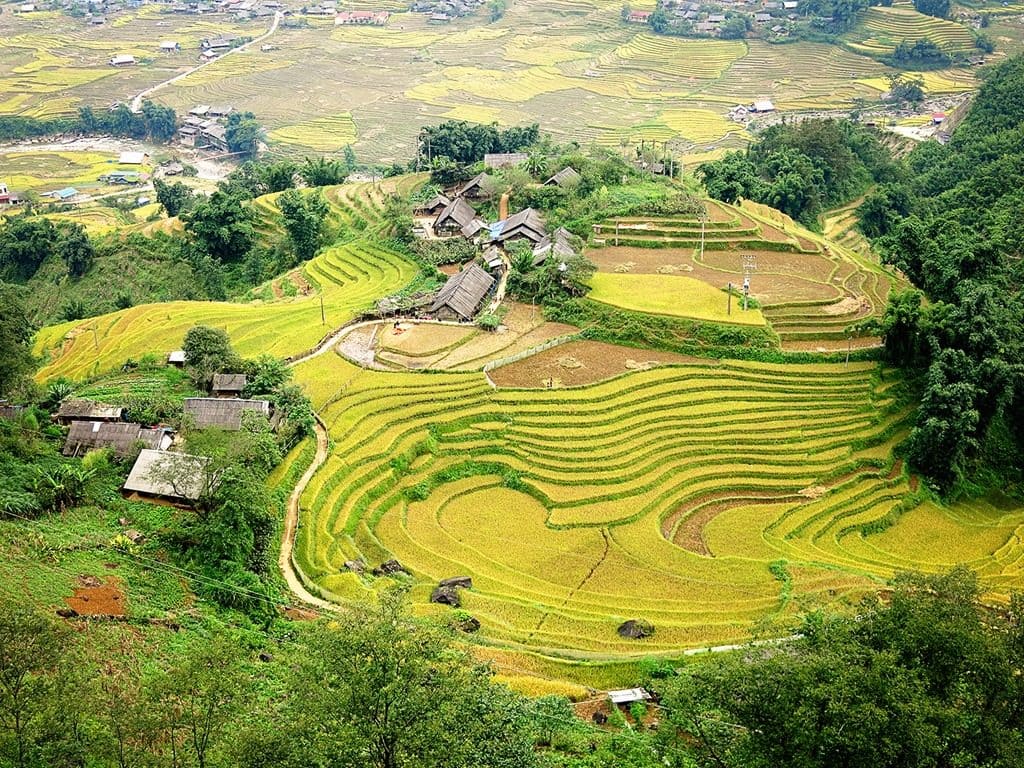 That depends entirely on what you want to see and experience in Asia. If you're looking for a quick getaway, then a few days may be enough.
However, if you really want to explore the culture, landscapes, and attractions of each destination, it is best to allow at least one week for each country or region that you plan to visit.
For example, if you're traveling from India to China, it is recommended that you allow at least two weeks for your trip in order to take in the full experience.
---
Which Asian Country Should I Visit First?
Choosing your first Asian destination will depend on your interests, lifestyle, and budget.
If you are looking for a beach getaway, then tropical Southeast Asia is the perfect place to start.
Countries like Thailand, Vietnam, and Indonesia offer stunning beaches, friendly locals, and amazing food.
For those looking for an adventure in nature, then India, Japan, and Nepal are great options.
Ultimately, there's no 'right' answer when it comes to choosing your first Asian destination.
To help you decide here is a list of the most popular places to visit in Asia for first-timers.
1. Thailand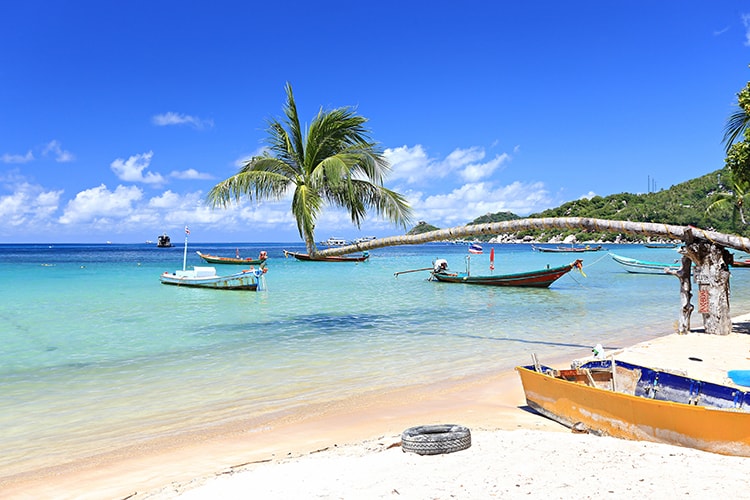 Thailand is a great place to start for your first Asian country.
Home to ancient ruins, picturesque beaches, and tropical landscapes – it's easy to see why many people fall in love with this destination!
The Thai people are incredibly friendly and the food is delicious – you'll find yourself eating street food on every corner.
Bangkok is the bustling capital and the ideal place to base yourself for exploring the country.
Head north to Chang Mai for some culture and history, or south to Krabi for more beach vibes.
Our Thailand travel guide is the perfect starting point for planning your trip! And for those visiting on their first trip, you might like to start your research with our post on where to go in Thailand for first-timers.
---
2. Japan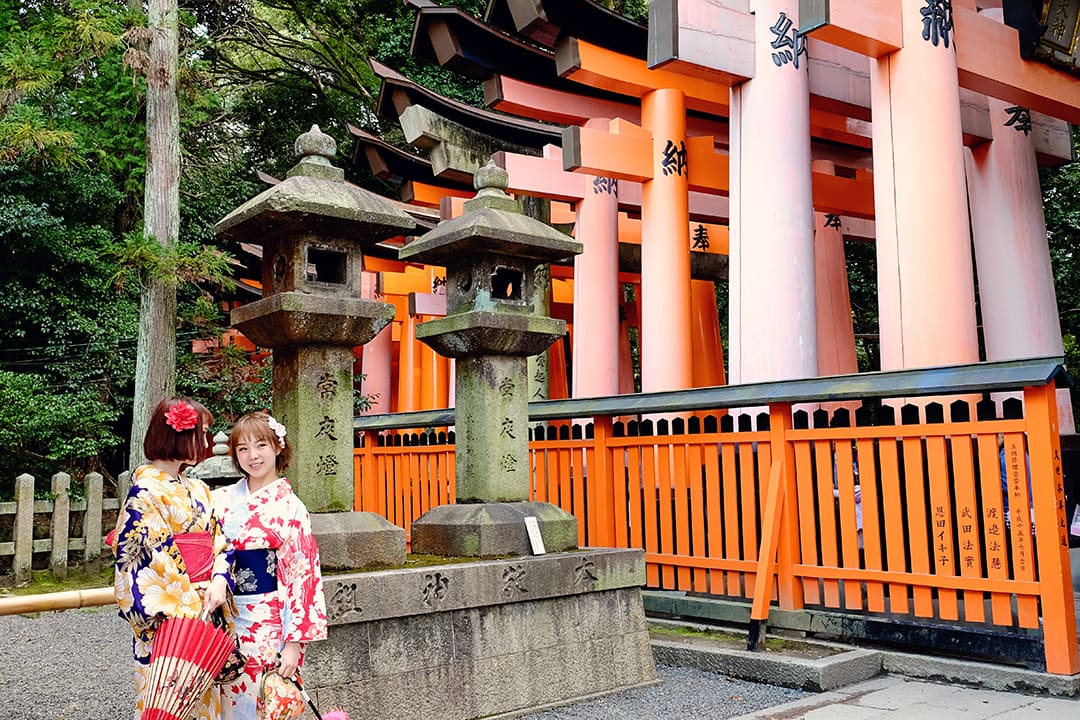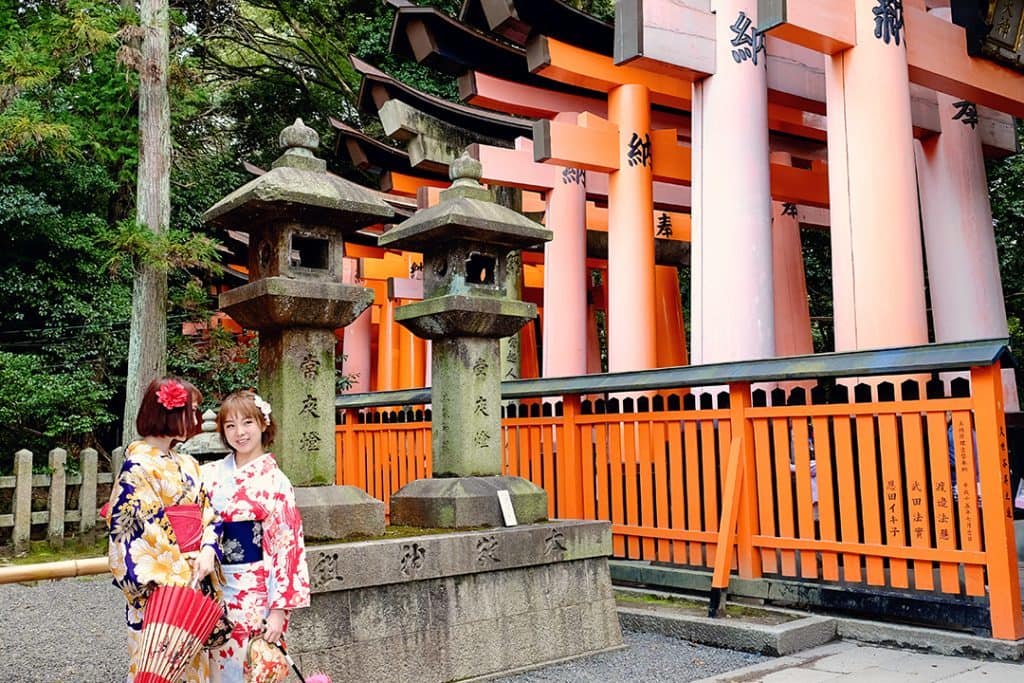 If you're looking for something a little different, try Japan.
Tokyo is one of the world's most populous cities, yet admirably manages to remain orderly.
There are cultural and historical attractions aplenty here, in addition to unique experiences like visiting a traditional bathhouse or staying in an authentic ryokan (Japanese-style inn).
Head to Kyoto for temples and shrines or Osaka for plenty of food options!
Our Japan travel guide is full of tips to help you plan your trip. To get you started here is a helpful post on the best places to visit in Japan for first-timers, as well a post full of helpful tips on Japan for your first trip.
---
3. Vietnam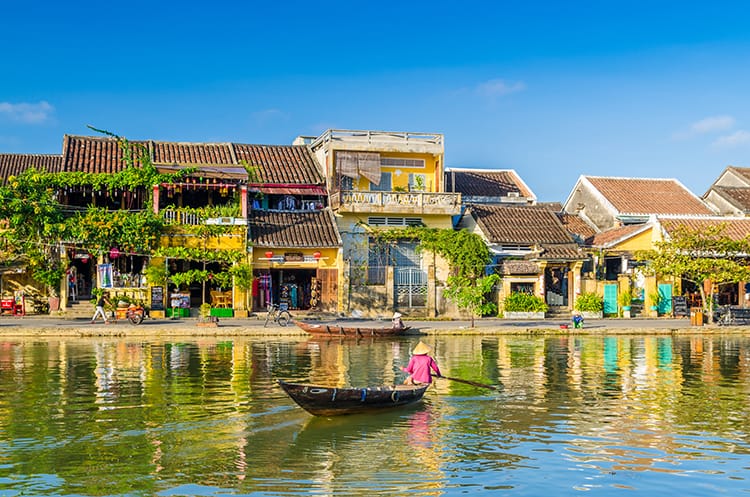 Vietnam is an exciting destination with a rich history and vibrant culture.
The country's beautiful scenery ranges from sweeping rice paddies to towering limestone cliffs, while the bustling cities are full of markets and street food.
Hanoi is the capital city, where you can explore centuries-old temples or take a day trip out to explore the UNESCO World Heritage-listed Halong Bay.
For more beach vibes, head to Nha Trang or Da Nang.
Our Vietnam travel guide is a great place to start planning your trip! To get you started, here is a post on the best time to visit Vietnam, a list of fun things to do in Vietnam, and also a handy guide on the best places to visit in Vietnam.
---
4. Indonesia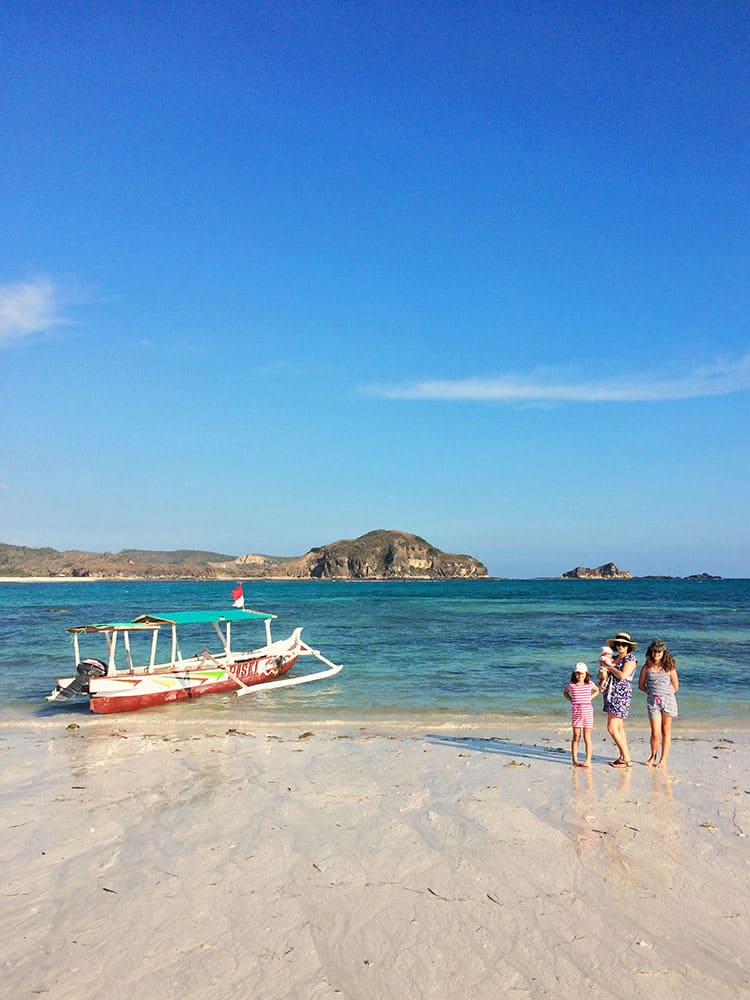 Offering an array of culture, history, and adventure – Indonesia is a great choice for your first Asian holiday.
Bali is the country's most popular destination, with its incredible beaches, breathtaking waterfalls, and interesting temples.
Ubud offers plenty of cultural attractions, while Nusa Penida boasts some of the best diving and snorkeling in the region.
For a unique experience, take a live-aboard cruise to explore Komodo National Park and visit the incredible dragons!
Find all our blog posts on our Indonesia travel blog.
---
5. Cambodia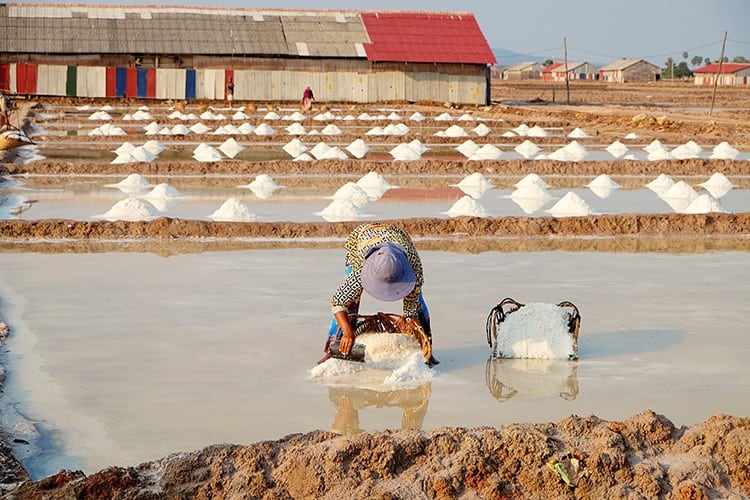 Cambodia is a beautiful country to explore.
Phnom Penh, the capital, is full of interesting attractions like the Silver Pagoda and National Museum. The bustling markets are also worth checking out!
For a more rural experience, head to Siem Reap and visit Angkor Wat – one of the most astonishing archaeological sites in the world.
Venture further afield and explore the stunning waterfalls of Mondulkiri or take a bike tour through Battambang to experience rural village life.
Our Cambodia travel guide is packed with tips to help you plan your trip! To get started, here is a fun 2-week Cambodia itinerary and a helpful post on the most beautiful places to see in Cambodia.
---
6. Singapore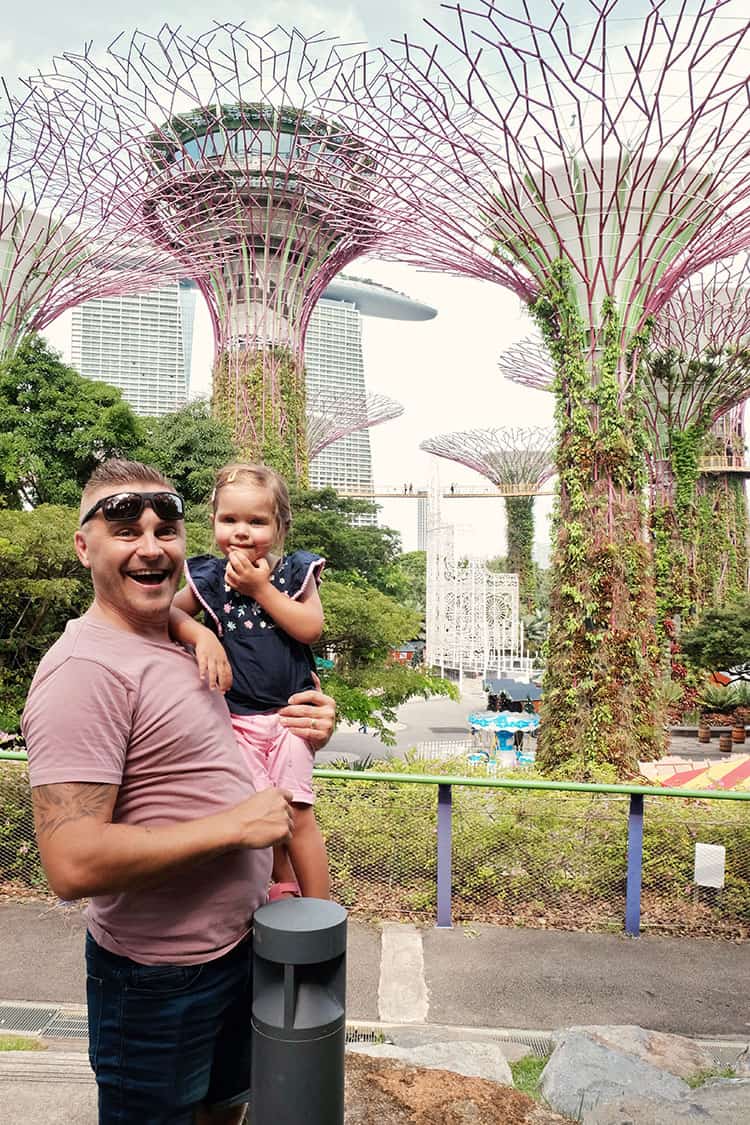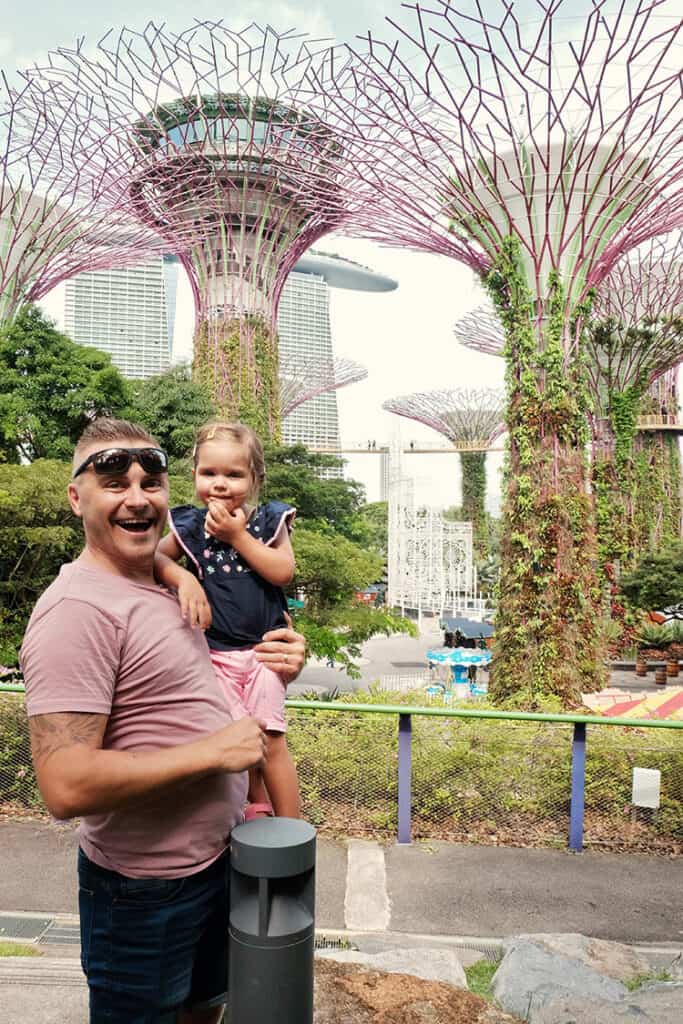 Last but not least, Singapore is a great destination for your first trip to Asia.
The city-state is modern and clean, with plenty of attractions to explore. From the iconic Merlion statue and Gardens By The Bay, to taking a river cruise down the Singapore River – you won't be short of things to do!
Try your luck at the casino or take a day trip to Universal Studios. The food in Singapore is also delicious, so make sure you treat yourself to some local cuisine while you're here!
Our Singapore travel guide can help get you started on planning your trip. There are also plenty of great islands to visit near Singapore.
No matter which Asian country you choose for your first visit, you're sure to have an amazing time!
---
Should you Visit Asia with Kids?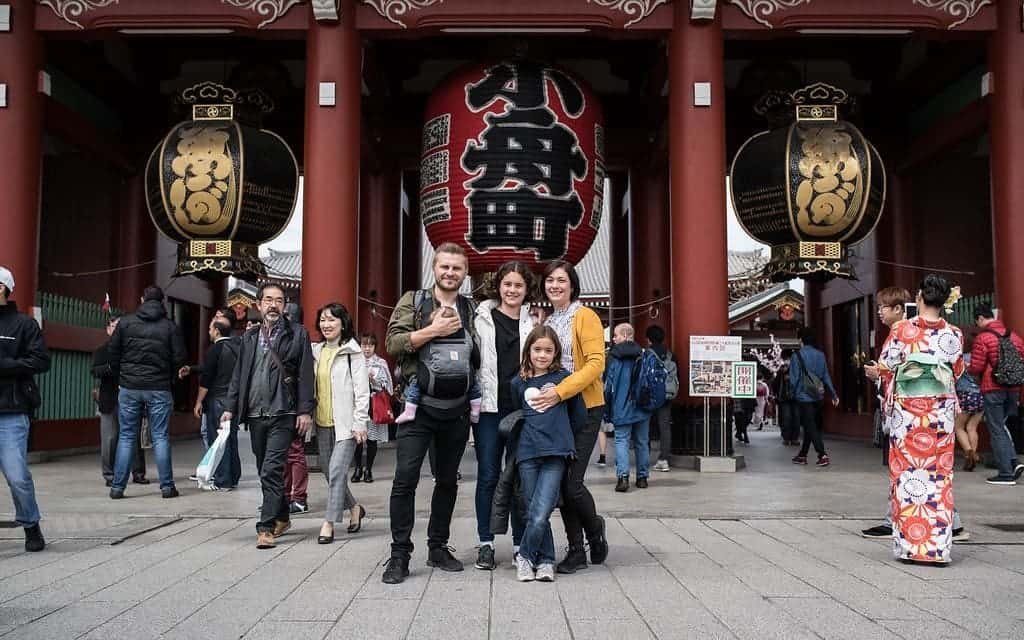 Asia is a brilliant destination to visit for family travel as most of the countries is so incredibly affordable.
For many of us, Asian travel is pretty exotic, and as such, it is a continent that still flies a bit under the radar for many family travelers.
But yet there are some countries in Asia that are truly perfect destinations to visit with kids.
Many family travel bloggers have made the statement that destinations such as Singapore and Malaysia are even more kid-friendly than many destinations in the US.
Thailand (our favorite Asian country) is not only one of the best countries to visit with older kids but it is also a great country to visit with a baby or toddler.
It is perfect for families seeking sun and sand, with its abundance of picturesque beaches and welcoming people.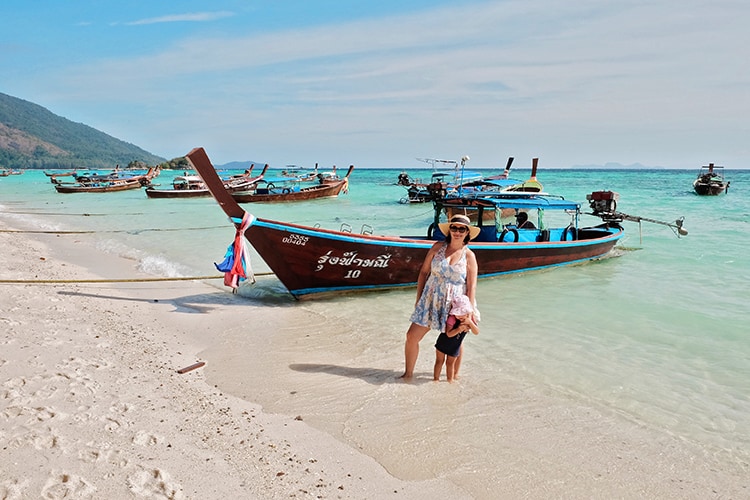 Japan offers exciting cities with plenty of culture, shopping, and food – plus unique activities like visiting a traditional bathhouse or staying in an authentic ryokan. Japan is also a great country to visit with a baby or toddler.
Vietnam is a wonderful destination for its culture and history, while Indonesia offers adventure and beautiful scenery.
Cambodia is ideal for those seeking cultural attractions, like visiting Angkor Wat, as well as rural experiences such as bike tours and waterfall exploring.
Singapore caters to all ages with plenty of attractions from Universal Studios to river cruises.
No matter where you choose to go, your family is sure to have an amazing and unforgettable experience in Asia!
Visit the post below to see which destinations we have selected as the best destinations in Asia for families.
---
How to Plan A Trip To Asia – First Timers Guide
Planning a trip to Asia for the first time can be daunting, but it's also an incredibly exciting experience!
The key is to do your research and plan ahead. Start by deciding which countries you'd like to visit, and make sure your passport is valid.
Booking flights in advance can help save money, and you may also want to look into visas and other paperwork that you may need.
Here is a step-by-step plan on how to plan your trip to Asia.
1. Decide Where to Go and What Length of Trip You Want
When planning a trip to Asia, the first step is deciding where you want to go and for how long. Do you want to visit one country or many?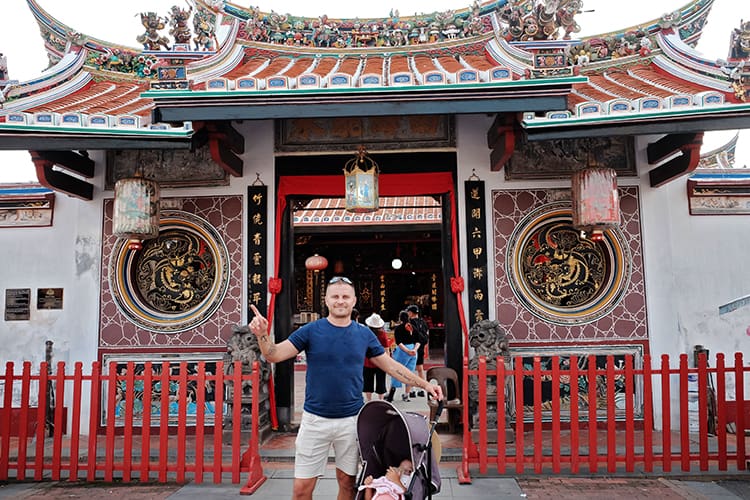 When researching destinations, pay attention to what there is to do in each location, as well as their visa requirements.
Then, determine a realistic timeline for the trip and how many destinations you can manage to visit on your Asia trip.
As a broad guideline, we recommend 3-4 nights for bigger cities and 2-3 nights for smaller towns.
2. Decide Where You Will Fly In and Out Of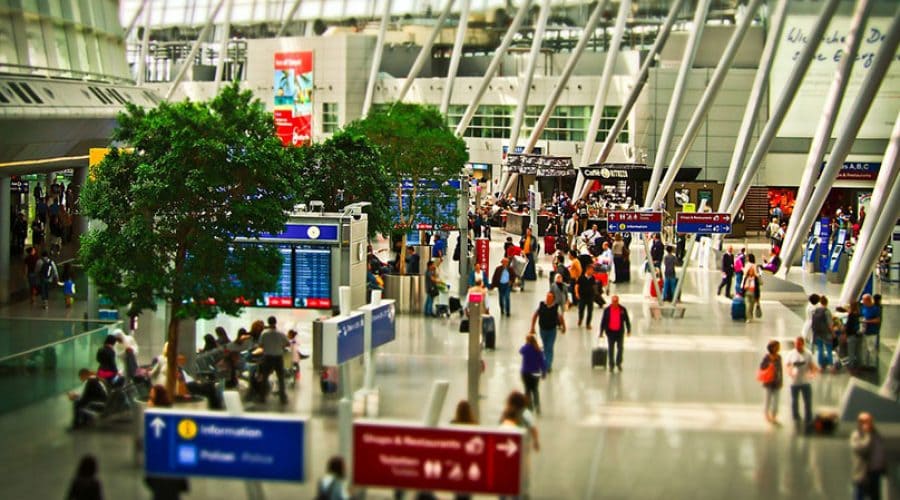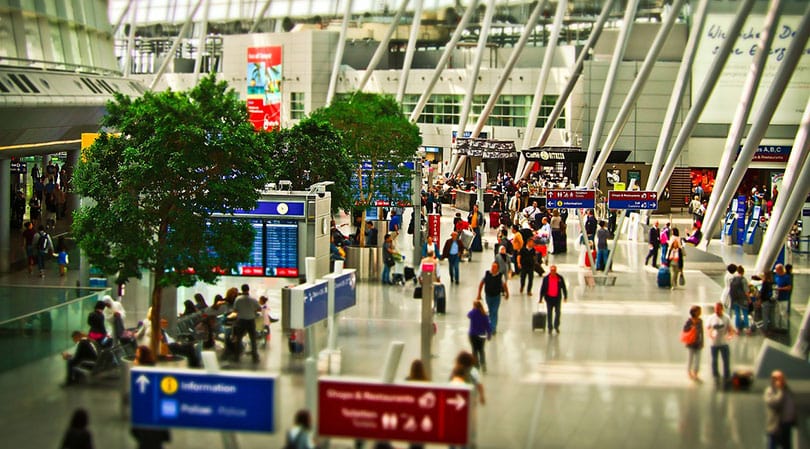 Once you have finalized where you want to go and how long your trip will be, it is time to decide where you will fly in and out of.
Depending on the length of your trip and the destinations that you have chosen, you may need to purchase multiple one-way tickets or roundtrip tickets with different airports as the start/end point.
To find the cheapest flights, use websites like Skyscanner or CheapoAir to compare prices.
Check out our post on the best airlines in Asia to help you choose the top airline for your destination in Asia.
And once you have your flight tickets it is time to think about what to pack for the plane ride. Here is a helpful post full of wonderful airplane travel accessories – so helpful for long-haul flights!
3. Book Your Travel Insurance
It is important to never travel without travel insurance, and this is especially true when traveling to Asia.
Before you book your tickets, make sure that you purchase a good travel insurance plan.
Safety Wing offers some of the best options when it comes to travel insurance. Make sure to check their plans and prices before you purchase anything.
4. Book Your Flight Tickets
Once dates are finalized and you have decided where you will fly in and out of, it is time to book your flight tickets.
We usually use websites like Skyscanner or CheapoAir to book our air, and we find that they are often the cheapest.
5. Book Your Accommodation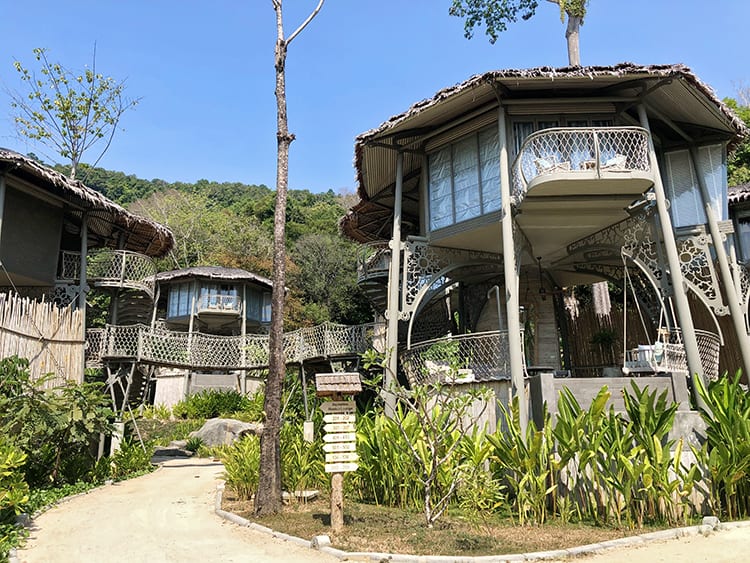 The next step is booking accommodation for your trip. There are a variety of accommodation options available, ranging from hostels and hotels to Airbnb.
Do your research carefully, so that you can find the best fit for your budget and preferences. Remember to factor in any additional costs (like cleaning fees), as these will add up quickly.
We love using Booking.com to book our accommodation in Asia.
6. Decide How You Will Get Around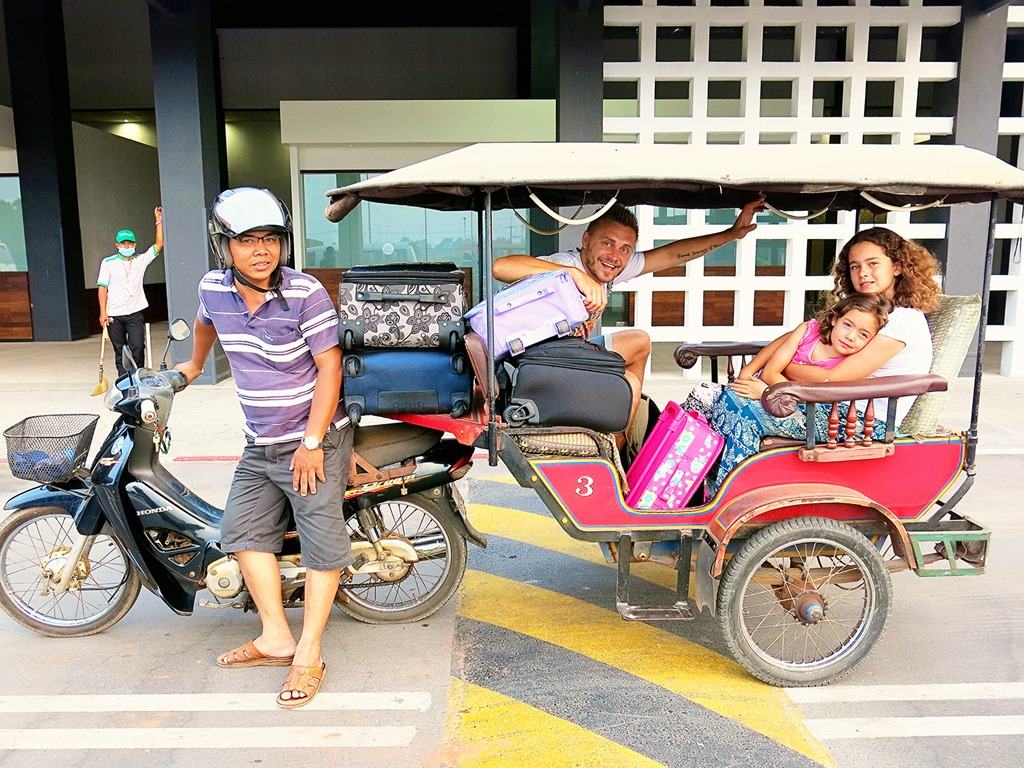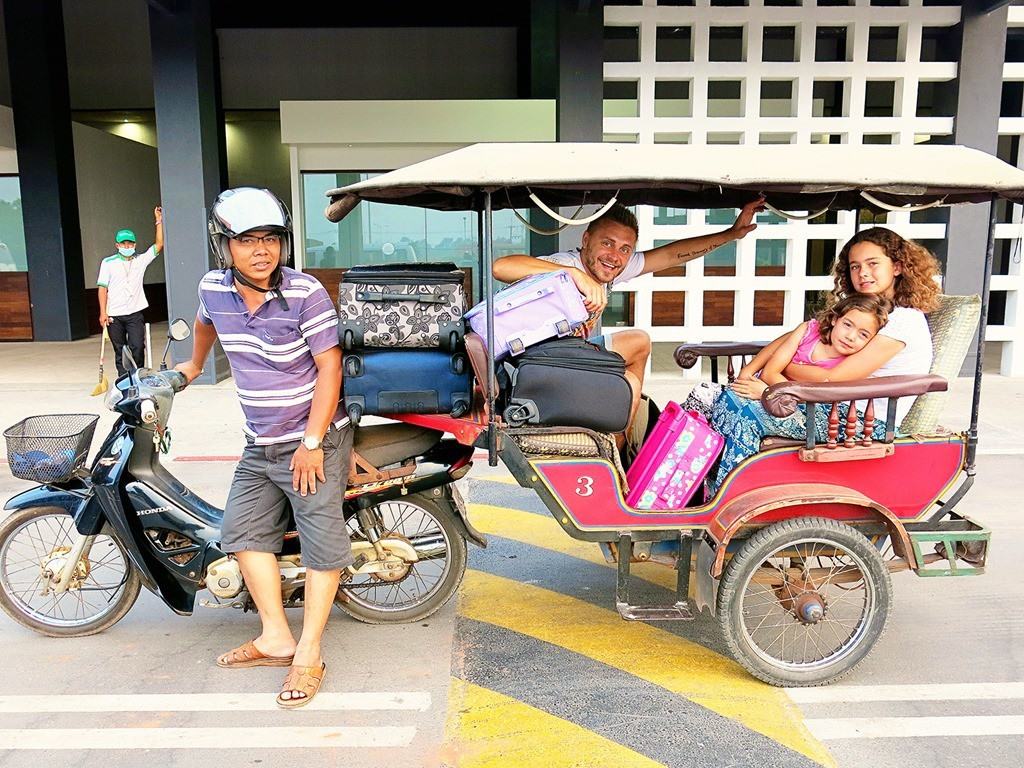 Once you have booked your accommodation, it is time to focus on the logistics of getting around.
Do some research into the transportation options that are available in each destination and decide which ones will work best for you.
For example, if you're traveling from city to city, consider looking into flight, bus, or train tickets.
A rental car might not be the most cost-effective solution in this case.
On the other hand, if you plan on doing a lot of road trips or day trips, then a car rental could be a great option for you.
7. Plan Your Itinerary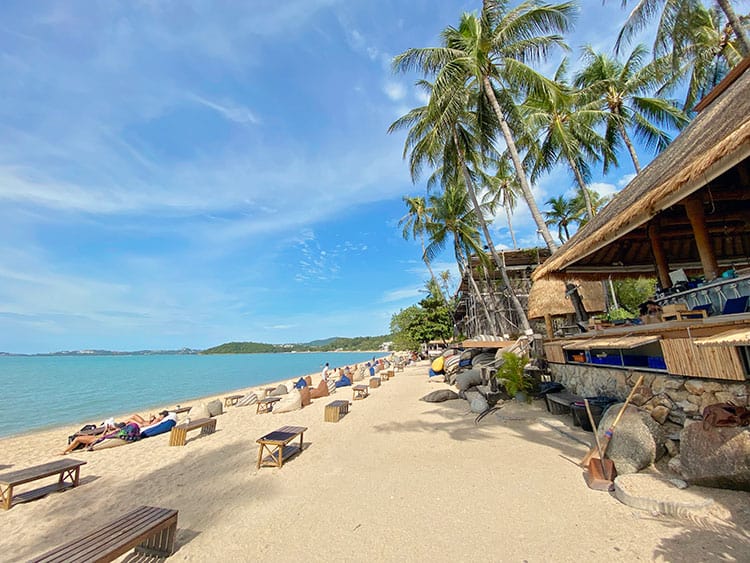 Now, it is time to start planning what you will be doing at each destination. You can easily do that by using our country travel guides down below.
This is the fun part that I love most. Make sure to plan an itinerary that doesn't overwhelm you because taking a break in between activities is just as important as the activities themselves.
Remember to also plan for enough time to explore each destination and not just tick off the must-see attractions.
Leave some free time in your schedule for when you stumble across something unexpected or serendipitous!
8. Pack Your Things
Finally, it is time to start packing your things. Make sure you check your airport and visa requirements before you start packing, as these can vary widely across different countries.
It is important to pack light, so that you don't end up carrying around unnecessary items with you during your travels.
Pick a comfortable pair of shoes and clothing, as well as any essentials like a passport wallet, money belt, and a good quality camera.
With all of the preparations done, you're ready for your trip to Asia!
---
Asian Country Travel Guides
Click on the links below to read an Asian travel guide on each of these Asian countries:
---
Asia Travel Blog Posts
Click on the links below to read an Asian travel post about some of the best places to visit in Asia, travel tips for Asia as well as Asian Itineraries.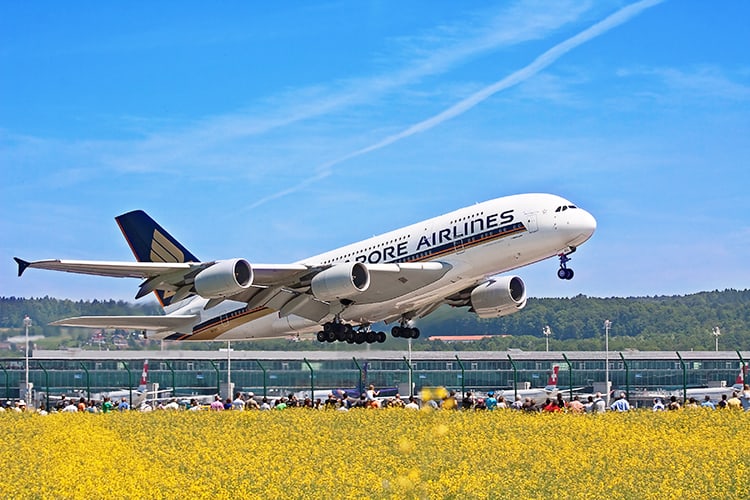 Looking for the best airlines to fly to Asia? We got you covered. Wondering which airlines are best for flying to Asia? Look no further! … CONTINUE READING
Are you looking for a unique and exciting travel experience? Asia is the perfect destination for first-time travelers, with its diverse cultures, stunning landscapes, and … CONTINUE READING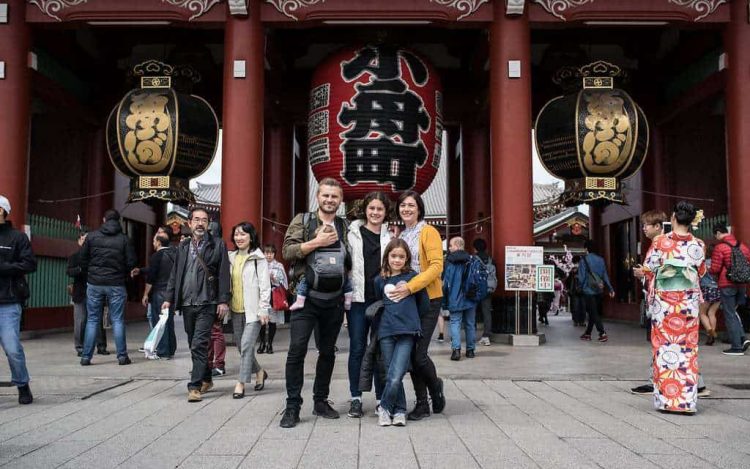 Beautiful Asia is not just a destination for romantic couples, business people, backpackers, and adventurers. It's also the finest destination on the planet for families … CONTINUE READING
Further Reading: