We are a crazy fun-loving blended family of 5. The biggest travel addicts in our family are Jolene (Mum), Andrzej (Dad), and Avalee (Youngest Child).
Our two teens (Katie and Lily) have a bit of a hate/love relationship with travel (they loved it much more when they were younger!).
We've experienced traveling through all the phases of parenting.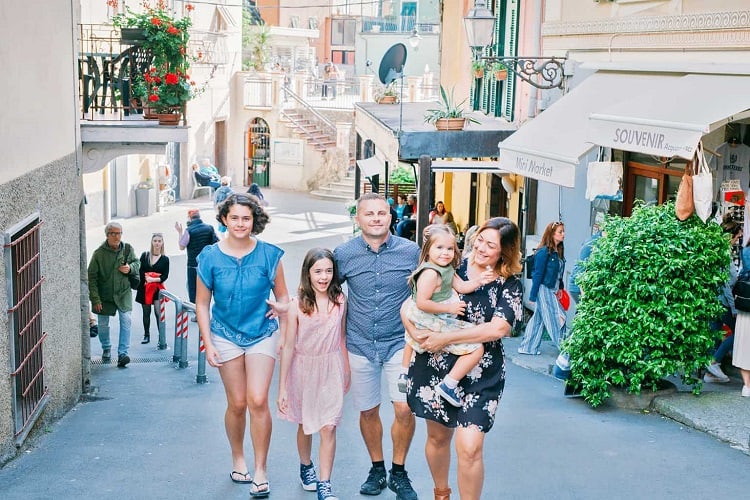 We started traveling with our youngest when she was just 2.5 months old, so we know what it is like to travel with a baby, a toddler, a preschooler, school-aged kids, tweens, and teens!
It's been an interesting journey and I think travel looks and feels different at each stage.
---
About Our Style Of Travel
As a blended family of five, it can be difficult to negotiate (with the ex-husband) time for travel.
So you will often see us traveling with just our youngest when the eldest two are spending time with their father for the school break instead.
We make the most of the school holidays and use them as an opportunity to explore different places together.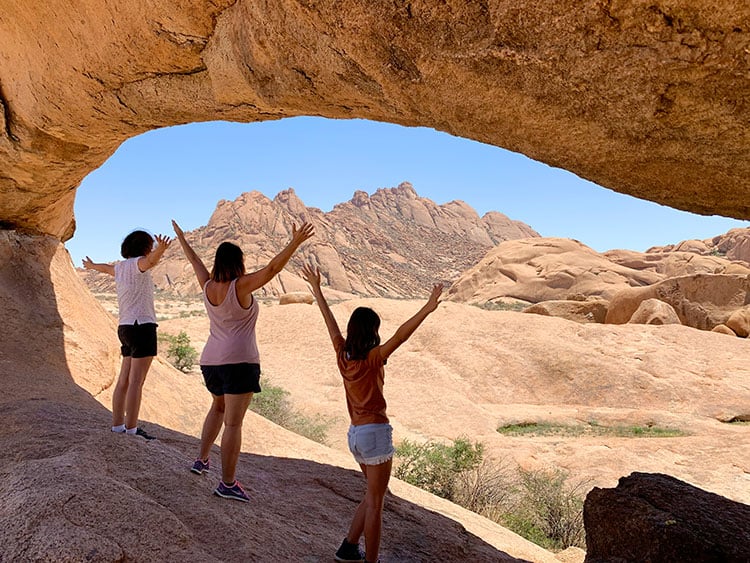 We usually begin our travels about a week before the holidays start and continue for another week after they finish. This gives us a longer period of time to explore and experience the destination.
We find that our style of travel is slow and immersive – we prefer to spend more time being mindful of our surroundings and soaking up the local culture than rushing from place to place.
This means that rather than trying to fit four countries into a 4-week period, we'd much rather take 4 weeks exploring just one country.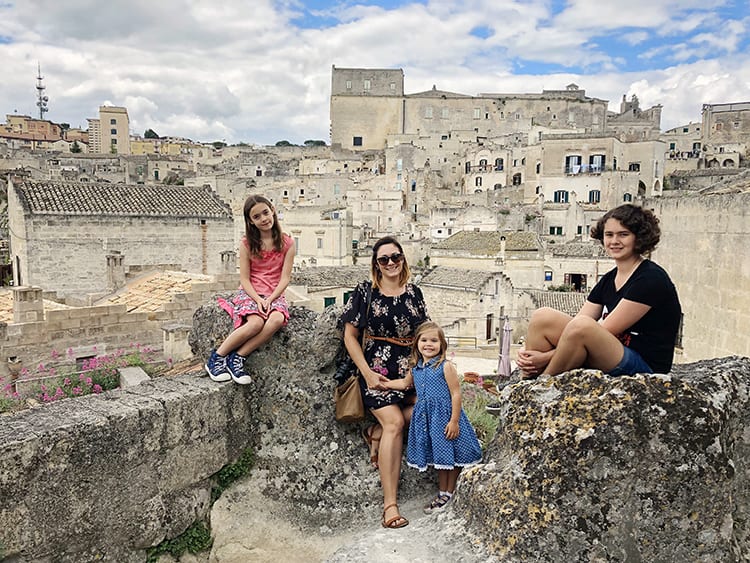 We've been grateful to have had the experience of traveling for over 3 months in 2019 with all our kids (just before Covid hit).
We spent a full school term traveling around Italy and Malta. It was an interesting experience to combine homeschool with travel.
That same year we also spend 8 weeks exploring Namibia and South Africa.
We also spent 3 months traveling around Thailand and Greece in 2022. Our eldest two decided to skip out on that trip (social life was more important).
We believe that this slow and immersive style of travel helps to create memories that last a lifetime, and gives the kids valuable exposure to the world.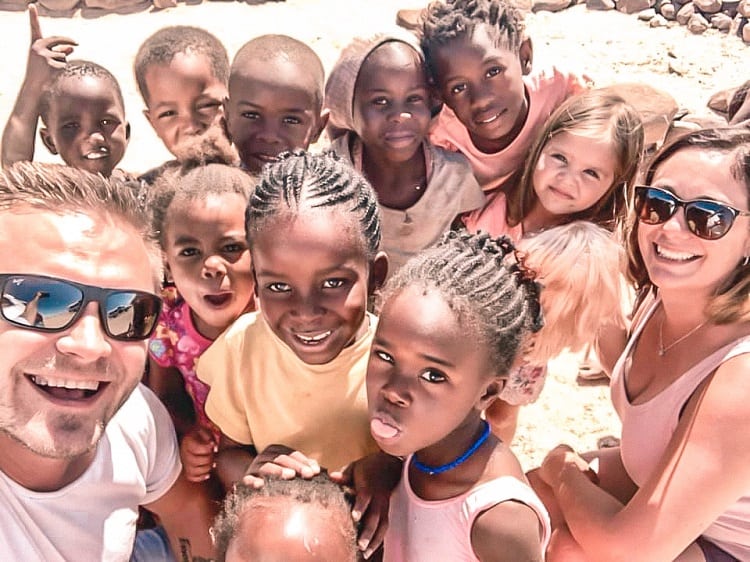 At Wanderlust Storytellers, we believe travel should be about more than just booking a flight and hotel.
We strive to provide informative content that will help families prepare for any trip, no matter where they are going or how long they'll be away.
We want our readers to be prepared and confident with their family travels.
We offer travel tips, destination guides, reviews of family-friendly accommodations (and lists of the best hotels to stay at), recommendations of which tours to book, packing lists, helpful travel gear, and lots more!
---
About Our Blog
Wanderlust Storytellers is a popular family travel blog that has been inspiring and educating families around the world since 2015.
Our family travel blog has quickly become one of the go-to sources for family travel information and it has grown fast.
We have over 100k Social Media followers, and over 120k page views per month.
Our blog has been featured by notable publications like National Geographic, Washington Post, American Express, and Queensland.com.
---
About the Authors
Andrzej, the father of the family, first set his roots in Poland, where he grew up and developed a deep appreciation for culture and tradition.
When he was just a young adult, his family decided to take a chance on a new life and immigrated to Australia.
It was there that he met Jolene, who was also a newcomer to Australia.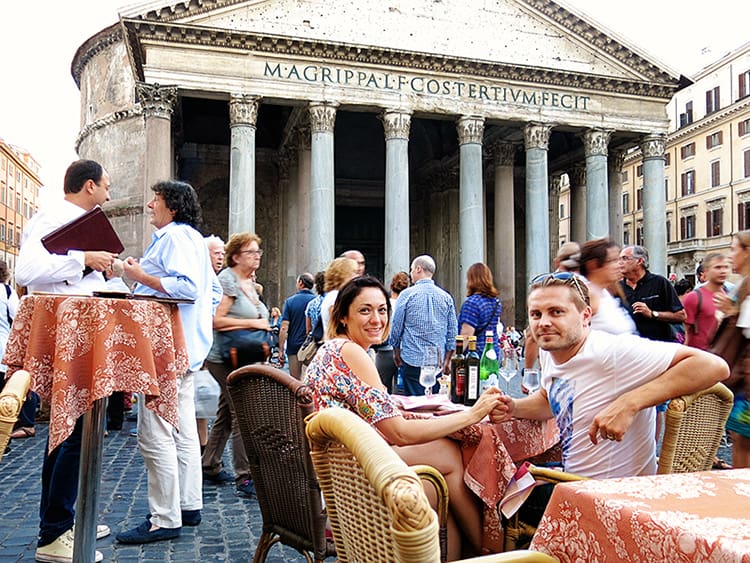 Jolene was born and raised in South Africa, where she developed her own unique style of life.
When she turned 21, her family decided to take up a new challenge and moved to Australia in pursuit of greater (or safer) opportunities.
After many years (and a failed marriage for each), Jolene and Andrzej met and the two fell in love.
From that moment forward, Andrzej and Jolene have been on a never-ending journey of exploration and discovery as they travel around the world together.
They take their children along with them to explore new cultures, try different cuisines, learn from different people, and make memories that will last a lifetime.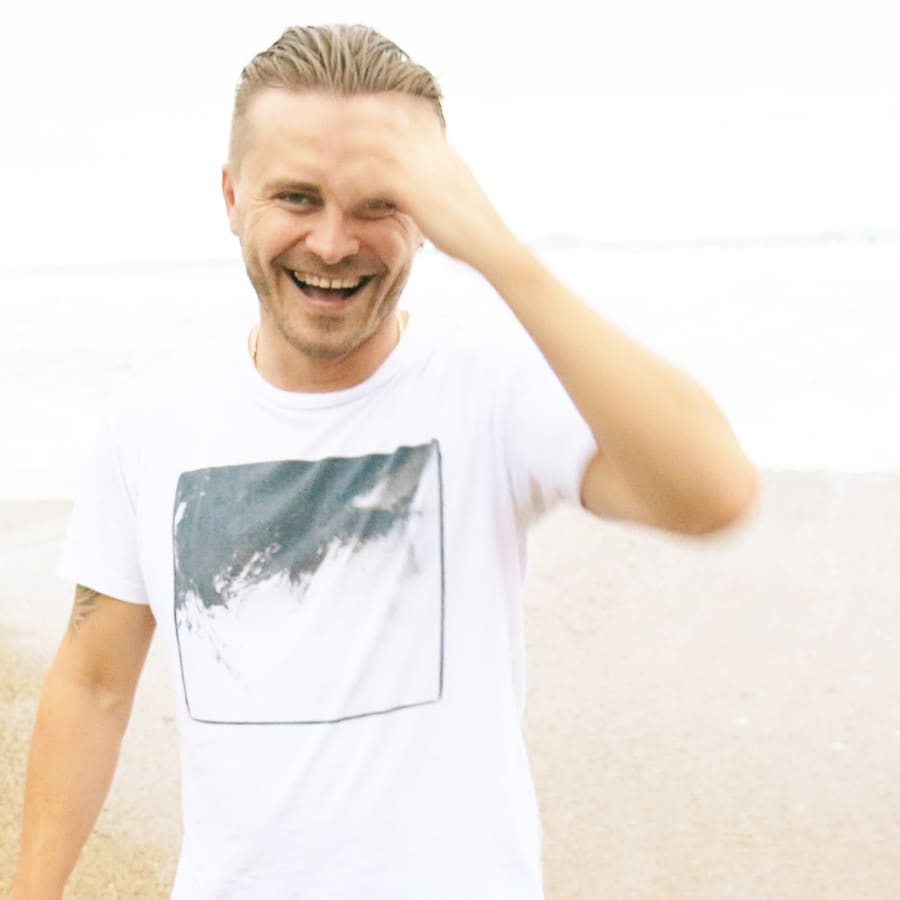 Andrzej Ejmont
Traveling together with my family has been one of the most amazing experiences I have ever had.
The feeling of being able to explore new places and create memories that will last a lifetime is indescribable.
Seeing my kids' faces light up in wonder at the sights we experience and taking my wife's hand as we experience them together is something I wouldn't trade for anything.
It's not only about the travel itself but also about the conversations, laughter, and memories created along the way.
I want my family to be able to enjoy what life has to offer, explore different cultures and countries, in order to gain a greater appreciation for all that this world can provide.
Being able to travel together as a family is one of the greatest gifts we can give each other.
I want to be able to say, that I have given my family the world, or at least a taste of it.
Andrzej went on his first trip to a different country when he was only 8 years old.
He experienced his first trip without his parents together with a group of other kids (it was an organized tour for kids) when he was 15.
He has since been to at least 26 different countries, with many more on his bucket list.
If you would like to read an interview about Andrzej, click here.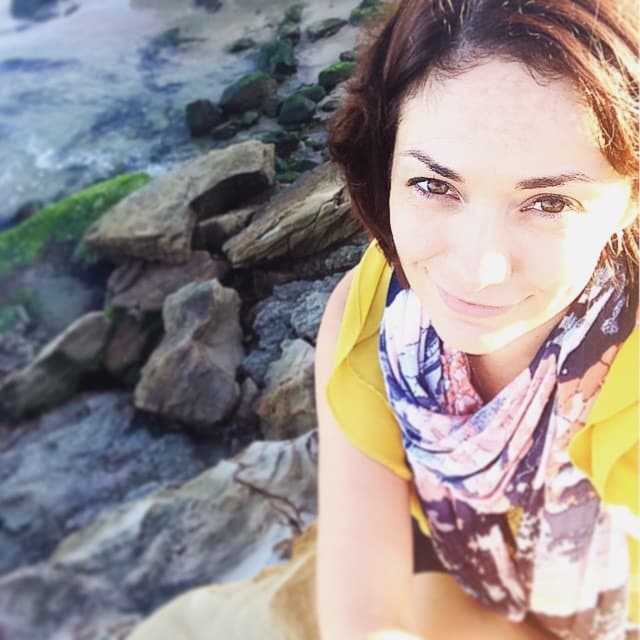 Jolene Ejmont
Traveling has always been my biggest passion.
I'm completely enthralled by the vast knowledge and understanding of different cultures, histories, and lifestyles that can be gained simply by exploring a new place.
Traveling also gives you an empowering sense of freedom and the chance to live life at your own pace – even if only for a short while.
Traveling is a humbling experience and I love being reminded of what I can do if I'm brave enough to step outside my comfort zone – opportunities that I never thought possible!
Through travel, I've also been able to reconnect with myself in ways that weren't possible before.
For a big portion of my life I have struggled with sever anxiety, and I'm grateful to be able to have figured out how to push myself to go and enjoy traveling despite my anxious thoughts telling me that it is not a great idea.
My first solo international trip was when I was 20 and I visited my family who had immigrated to Australia.
Since then, I've been to over 25 countries – with Italy and Thailand being my favorites.
Locally in South Africa, I also explored many places on family holidays as I was growing up and even ventured into the tiny country of Lesotho.
If you would like to read an interview about Jolene, click here.
---
Conclusion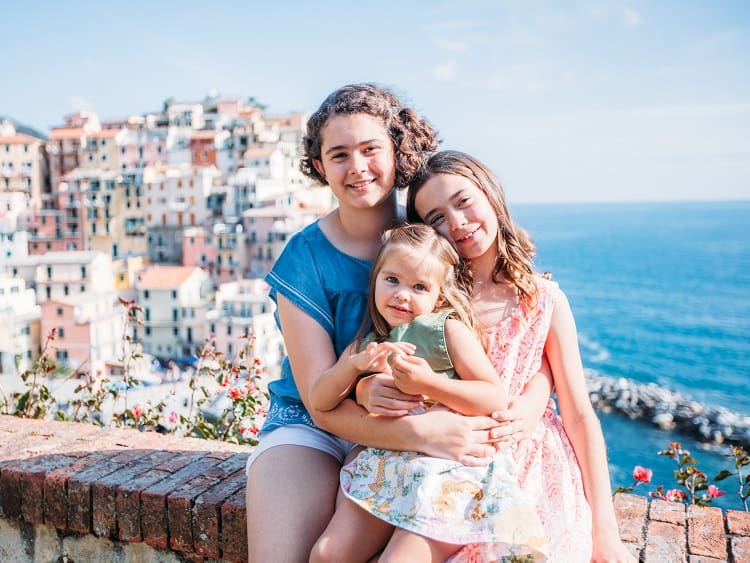 At Wanderlust Storytellers, we understand that family travel is more than just a vacation. It's an opportunity to explore the world and create memories together as a unit.
We want to help families like you make these experiences possible by providing tips and advice on how you can make your next trip safe, enjoyable, and affordable.
Our blog offers inspiring stories from real-life travelers who have experienced first-hand what it takes to successfully plan a memorable journey with loved ones in tow.
Whether you're dreaming of going on your first international adventure or simply looking for ideas for your next local getaway, let us be your guide!
With our resources at hand, you'll see why traveling together should always remain priority number one for every family out there!
---
Where to Start? Try These!