London is a city full of wonder and history, so be sure to take in at least one of the many tours to discover more about England's capital.
We love visiting London, and not only do we think that it is a fabulous destination to visit with teenagers, but it is also one of the best places to visit in Europe with kids of all ages!
If you are thinking of heading to London with your family, you might enjoy checking out these five tours that will definitely be worth your while.
Five Things to do in London with Teens
Here are five fabulous ideas of what to do in London with teens. You can easily incorporate these ideas into your itinerary for London.
Tip: Check out our post on best hotels with rooftop pools in London.
1. Jack the Ripper Tour
Tread the same paths as one of the world's most notorious serial killers with a Jack the Ripper tour. In 1888, terror struck London's East End when five women were murdered in similar circumstances – all thought to be the work of one murderer.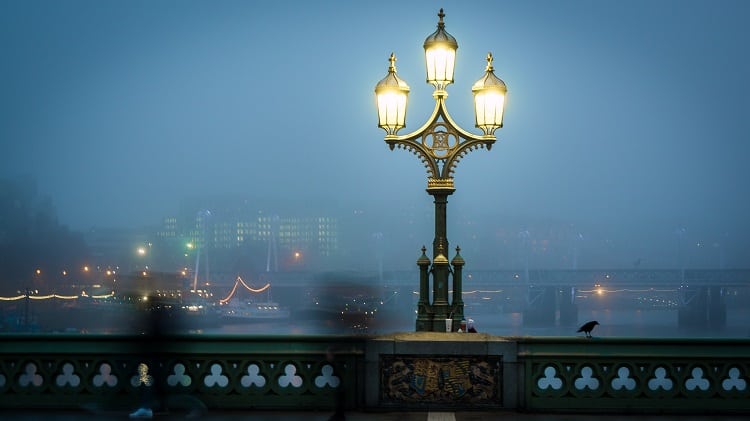 The crimes caused a huge media sensation and remain one of the most well-known unsolved cases in history.
Walk Jack the Ripper's trail and visit the murder locations, analyse the evidence, and see if you can crack this 130-year mystery.
2. Haunted London and Ghost Walk through Smithfield Market
London may be a vibrant and cosmopolitan city now, but it wasn't always that way. It used to be a crime-ridden town where executions and hangings were commonplace.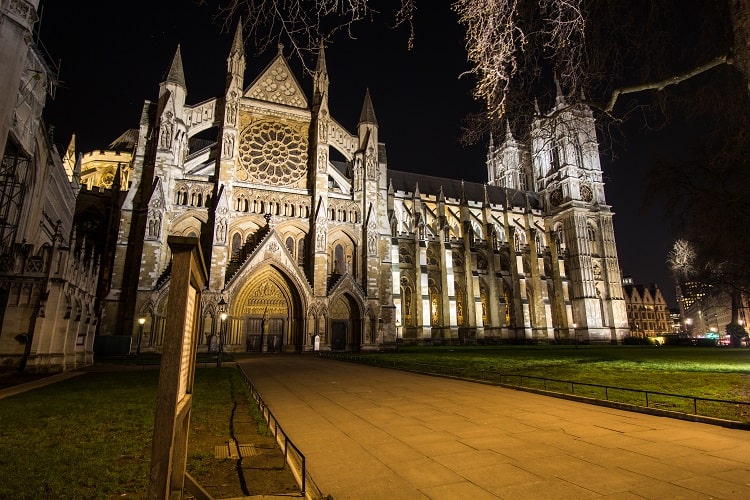 Step back in time and explore London's dark history, discover the legends buried beneath Westminster Abbey and see up-close the banqueting hall where Charles I was executed in 1649 as part of this creepy tour through haunted London.
Learn about the executioners of Tower Hill and visit the Old Bailey – a major Crown Court now and the site of public hangings in the past.
You will also visit the Royal London Hospital, where Joseph Merrick, aka the Elephant Man, lived before visiting the site of Mrs Lovett's fictional pie shop – the one from Sweeney Todd!
From there, walk the cobbled streets of Smithfield Market, where you will see the plaque dedicated to William "Braveheart" Wallace, who was tortured in that very spot, before learning about the 19th Century bodysnatchers, who dug up graves and sold bodies to science.
No haunted tour of London would be complete without discovering the tales of the Cock Lane ghost – a story that took place 250 years ago and still attracts wide attention.
3. Windsor Castle and Buckingham Palace Tour
Exploring the city's two most iconic Royal locations with the Windsor Castle and Buckingham Palace Tour.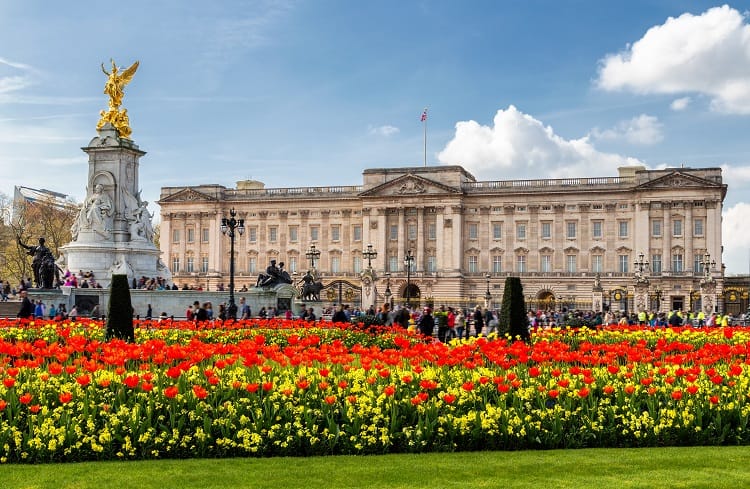 First built in the 11th century and occupied by William the Conqueror, now a royal residence of Queen Elizabeth II, Windsor Castle is the largest inhabited castle in the world and the longest-occupied palace in Europe.
As part of the tour, take in St. Georges Chapel and the state apartments, before exploring historic Windsor town.
Your tour of Buckingham Palace – the official London residence and office of the Queen – will include visits to the State Rooms, used by members of the Royal Family to entertain and host State functions, and walking the halls where priceless art is on display.
You will also walk through the Royal Garden and take in the views of the lake.
4. London Rock Music Tour
Few cities have played a more important role in rock music than London, and you will see just how influential England's capital has been with a Rock Music Tour.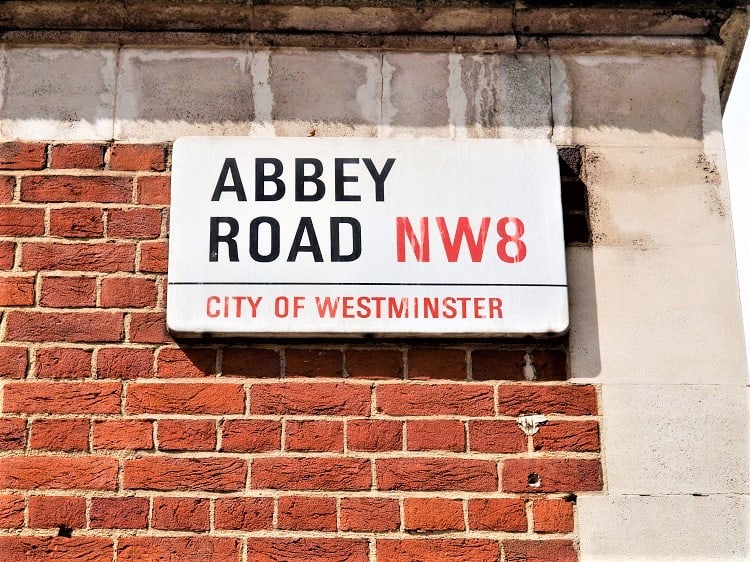 This tour will take in a host of famous music sites, studios, record labels and hotels, including the world famous Abbey Road.
That's right: you will reenact The Beatles' famous zebra crossing walk – just work out which Beatle you want to be!
You will also see where Jimi Hendrix lived and died, as well as visiting areas where the likes of the Rolling Stones, Led Zeppelin, Queen recorded music and hung out.
5. Warner Bros. Studio Tour – The Making of Harry Potter 
Step inside the magical world of Harry Potter with this unmissable Warner Bros. Studio Tour. Go behind the scenes of the world's most successful movie franchise by exploring the great hall and Dumbledore's office.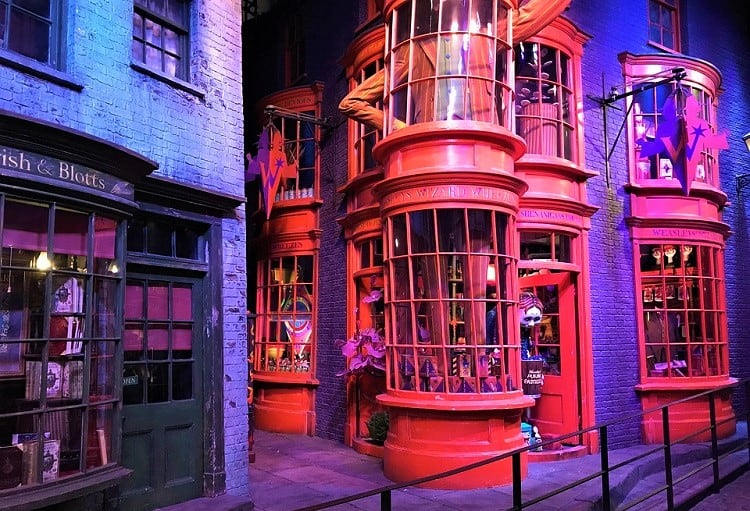 Walk the cobbled streets of Diagon Alley and get up-close to famous movie props like Hagrid's motorcycle and Harry's Nimbus 2000 broomstick.
You will also discover other famous sets, including the dormitory, the Gryffindor common room, Hagrid's hut and Professor Umbridge's office.
The Harry Potter magic doesn't end there. Visit the original Hogwarts Express steam engine and the recreated Platform 9 ¾, which was expanded and reopened in March.
You will also be able to step inside the Forbidden Forest and experience all this iconic location has to offer – but we don't want to give any of it away here … go and discover it all for yourself!