Read more about the countries we cover on our blog by clicking on a link below or alternatively keep reading about how to plan a trip to Europe below the links.
Europe is such an incredible destination to visit and explore!
For those of us from countries such as Australia, New Zealand, and the United States, there is something special about learning about history and exploring picture-perfect old towns, little alleys, and gorgeous castles.
We love Europe and even though this continent is so far away from our home country of Australia, we try to get visit there as often as we can.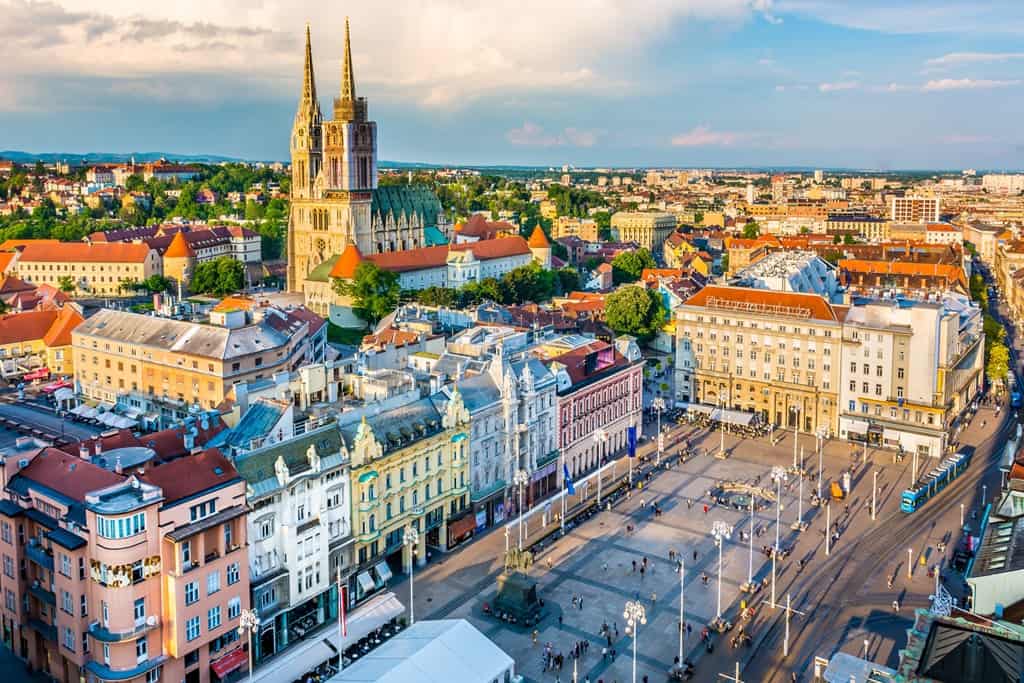 We have enjoyed many road trips, some of our favorites in fact, and we love visiting Europe with our kids to expose them to the different cultures and different scenery as well.
Quick side story: Andrzej was born in Poland and lived there until he was 18. So we have a wee bit of European blood in our family.
So let us help you plan a magical first trip to Europe.
What Is The Best Time To Visit Europe?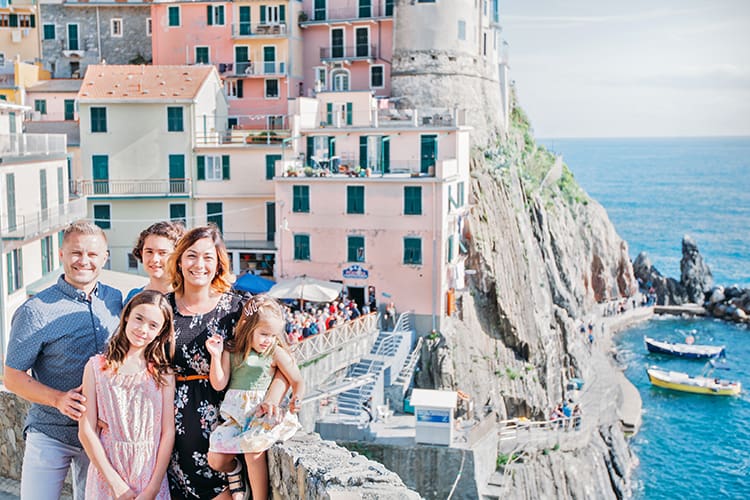 Europe is lovely right throughout the year. The continent has varied climates, like tundras in the northern countries of Sweden, Finland, and Norway.
Mediterranean countries like Portugal, Italy, and France are also great any time of the year.
Wherever you go, you'll want to keep the seasons in mind. Better weather can mean more tourists.
Expect the summer seasons from June to September to be warmer and also more crowded.
We typically try to travel to Europe during the shoulder months, my favorite month to visit Europe is in September however read this post if you are looking for the best city to visit in Europe in December or if you are looking for the best places to visit in Europe for a weekend!
If you are after a winter holiday, look no further than Germany or Switzerland. Here is a helpful post on beautiful places in Switzerland to see on your next trip.
---
What Is The Cheapest Month To Travel To Europe?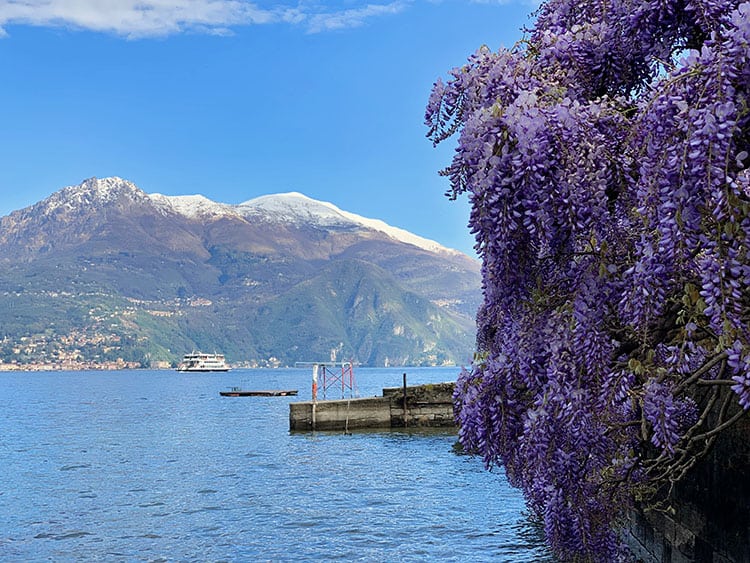 Traveling to Europe can become quite pricey, but there are a few ways to curb your spending.
It's best to travel to Europe during the fall and winter months between September and March. Although, you can expect prices to increase for December.
Here is a great post on how to travel around Europe for cheap.
Even when flying during the off-season, you'll want to fly during the week as opposed to weekends.
Book a flight on a commercial airline as well and choose the busiest routes as they'll be more affordable. From past research, the cheapest time to fly to Europe is in February.
Subscribe to flight alerts as this can tell you when the cheapest tickets are available so that you can book your flights ahead of time.
---
How Many Days In Europe Is Sufficient?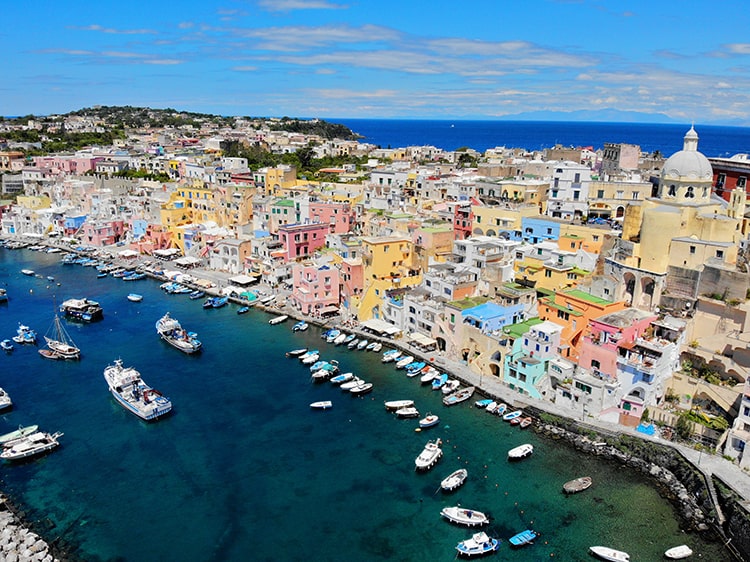 This is definitely a complicated question, especially when traveling with kids.
You would want to ensure that you've got enough time to see cool places and give yourselves time to rest.
But, you also don't want to rush your stay and wish that you'd spent more time thereafter.
If you're looking to head to bigger cities like Paris, Rome, Lisbon, Athens, and London, you'll definitely want to plan for around three to five days.
This will give you enough time to reset after the journey and explore the major attractions in the city.
If you're hoping to cover some of the smaller cities or towns, you'll want to keep your trip to around one to two days long.
The smaller cities/towns are lovely for sightseeing and tend to have some of the best-unobstructed views, but they won't always have as many attractions.
If you're a traveling family like us, you can use the smaller cities as a pit stop on your way to bigger cities.
Visiting smaller cities in between can help you save on pricey accommodation.
As we travel from Australia, the long trip means that we typically try to go to Europe for at least 2-3 weeks at a time.
---
Which European Countries Are The Friendliest?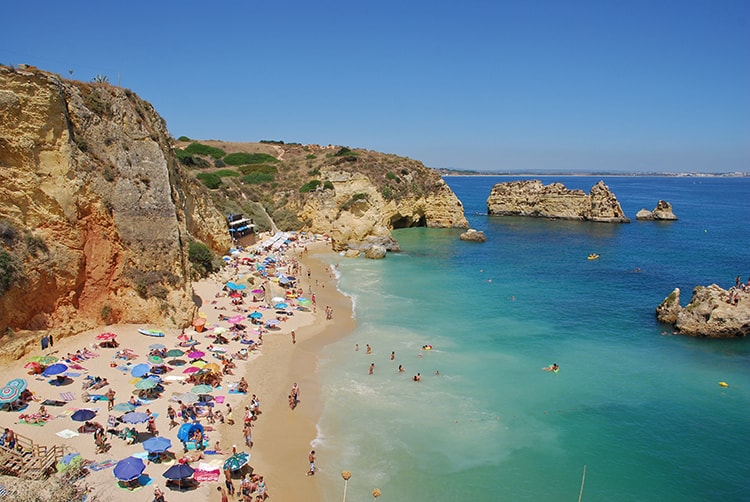 When you spend a lot of time abroad, it's best to choose some of the friendliest European countries so that you can feel safe and have a friendly face to ask for help or directions.
Knowing that locals are approachable makes the trip all the more exciting.
According to Euronews, Portugal is the friendliest European country and is 20th globally.
Other friendly countries in Europe include Greece at 12th, Ireland at 16th, and Spain ranking 19th out of 59 countries.
Certain countries are friendlier than others. In fact, 14 European nations were in the bottom 20 for friendliness—globally!
Austria was voted the least friendly, with Sweden, Denmark, Switzerland, and the Czech Republic following closely.
So if the attitude of others towards you is something that can easily affect you, then I suggest you pick one of the friendlier countries for your first trip.
---
Which European Country Should I Visit First?
Choosing where to go will depend on your itinerary, how many days you've got to spend in any given country, and where you're departing from.
But here's a quick list of our favorite places. Make sure to even add a few of the best European cities to visit to your European travels!
1. Italy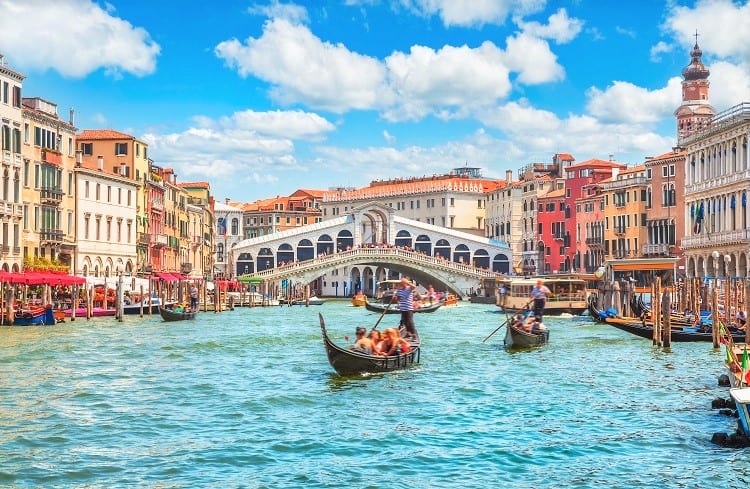 The first country you choose to see has to be Italy.
We loved the beautiful scenery and enjoyed doing bucket list items like seeing the Colosseum in Rome!
Venice is also a jaw-dropping location for a romantic couple's vacation (or even a honeymoon).
In actual fact, we love Italy so much that we have been back three times and the last time, we spent over 3 months in Italy traveling from North to South.
We love the Italian people, they are so friendly and don't mind noisy kids. Of course, the food was an absolute delight as well.
You can't go wrong by picking Italy for your first trip to Europe.
Use our Italy travel guide to start planning your trip and make sure to see what airlines fly to Italy for the best flights.
---
2. France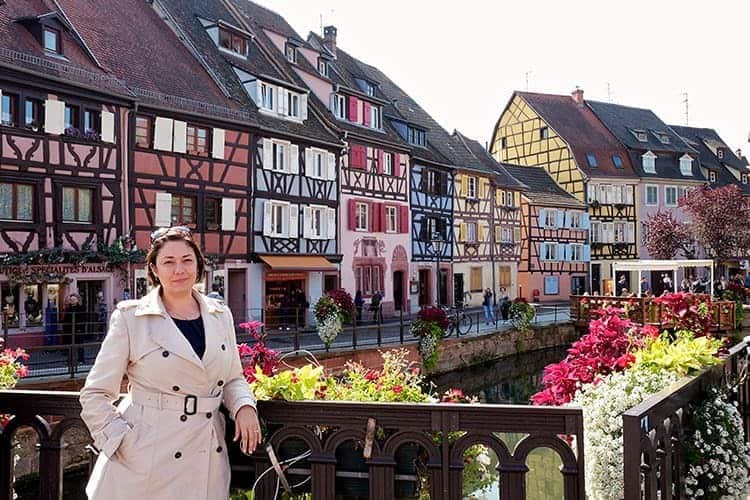 In my opinion, the most beautiful country in Europe might just be France.
We did a massive round trip around France and we just fell in love with the little towns and the scenery.
Of course, Paris is a beautiful location, regardless of who you're with, but there are also stunning views from the French Riviera and Alps.
There are also a ton of things to do in France, so if you are traveling with your kids, you can rest assured knowing that your kids won't get too bored just walking around and checking out the sights.
We took our girls to see the many castles in France and had the chance to spend some quality time in places like Colmar and Loire Valley.
You can use our France travel guide to start researching and planning your trip.
---
3. Greece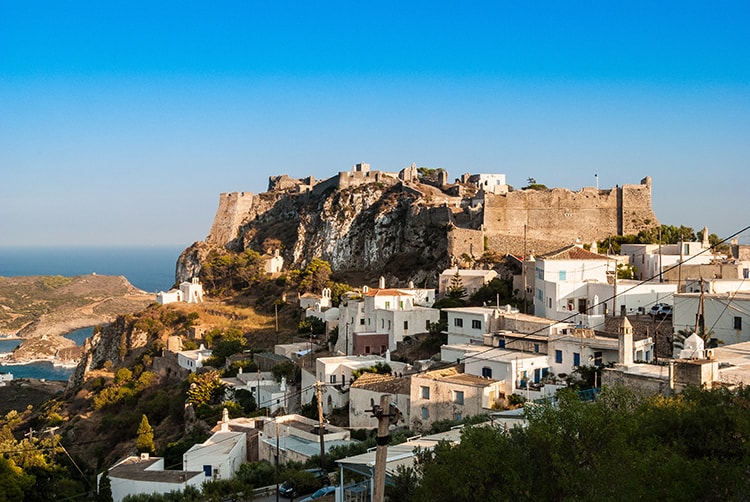 The Mediterranean is our third favorite, with Greece as our favorite country to visit. It's a good place for family beach days.
There is quite a bit to see in Greece, like the Acropolis, Lake Plastira, and Santorini.
Throughout the 227 islands, there is a range of fascinating foods to try out.
It is also quite a popular destination as of late, so there are a ton of combo packages and affordable deals to keep you on track with your budget.
Due to its popularity, it is best to book flights as soon as possible. Here are our best airlines to fly to Greece to help you decide.
Use our Greece travel guide to start planning your trip. Another great resource is our post on the best places to visit in Greece for first-timers.
---
Should I Visit Europe With Kids?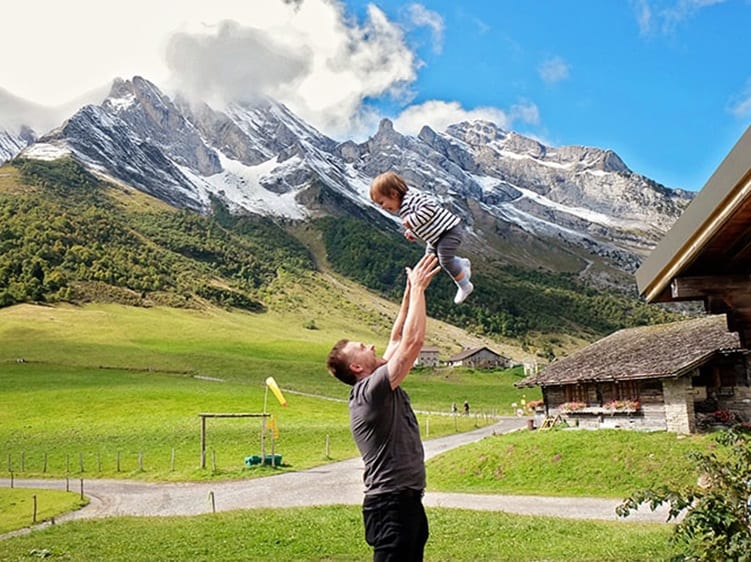 Europe has always been a really popular destination for families. Europe is safe and offers plenty of baby and kid-friendly facilities.
The continent is easy to explore with kids in tow.
The best European countries for families include Italy, France, Spain, Portugal & the UK.
You can find a list of the best places to travel in Europe with kids here, or if your kids are older you might prefer our list of the best places to visit in Europe with teens
---
How to Plan A Trip To Europe
There are a few things you need to sort out first before planning your itinerary.
You'll want to gather all your documents and make sure that your budget will allow you to travel to the country of your choice.
Once you know where you're going, you can book your accommodation, airfare, and insurance, and plan your itinerary.
You'll want to keep an eye out for any tours and affordable deals and keep tabs on any of the logistics sides of things.
1. Decide where to go and how long to go for
How long can you go away for? Once we know this, you can figure out how many destinations you can manage to visit on your Europe trip.
As a broad guideline, we recommend 3-4 nights for bigger cities and 2-3 nights for smaller towns.
Now it is time to figure out where you want to go. Are you going to focus on one country or visit multiple countries?
With the amazing network of trains and cheap flights, traveling to multiple countries in Europe is a breeze. The best part? You can visit some of the most popular cities in just one trip!
For example, why not try out Paris or Rome for a unique experience? Both cities are full of culture and history, so it's up to you to decide which one you like more.
Make a list of all the destinations you will be visiting.
If you plan on traveling long-term to different countries in Europe be sure to check out this post on the 10 most beautiful countries in Europe for long-term travel!
2. Decide where you will fly in and out of
Now that you know where you will be going, figure out where you will be flying in and out.
You could choose to fly in and out of one destination (great if you are traveling on a budget), or fly into one destination and out of another (typically more expensive than getting return tickets in and out of the same city).
And then it is time to secure those flight tickets. Here is a helpful post full of wonderful airplane travel accessories – so helpful for long-haul flights!
3. Book your travel insurance
We never travel without travel insurance with Safety Wing.
We have claimed on our travel insurance more than once, claims that would have cost us A LOT out of our own pockets. Don't skimp out on insurance!!
4. Book your accommodation
Now that you know which date you will be landing in Europe, you can start booking your accommodation for the trip.
5. How will you get around?
Lastly, think about how to want to get from point A to point B. You might prefer to simply hop on a high-speed train (if that option is available for your destinations).
Or you might prefer to travel more lightly, stopping along the way at cute towns with a car rental.
6. Plan your itinerary
Next, it is time to start planning what you will be doing at each destination. You can easily do that by using our country travel guides down below. This is the fun part that I love most.
7. Stay Connected
When you are traveling in Europe and especially when crossing multiple borders, you may need to get a local sim card to stay connected, and so on.
Well, there is an easier way these days, an more hustle-free.
Check out our recommended Best eSIM for Europe travel options here, and see which one is best for you and your needs.
---
European Countries Travel Guides
Click on the links below to read a Europe travel guide on each of these European countries:
---
Europe Travel Blog Posts
Click on the links below to read a Europe travel post about some of the best places to visit in Europe, travel tips for Europe as well as European Itineraries.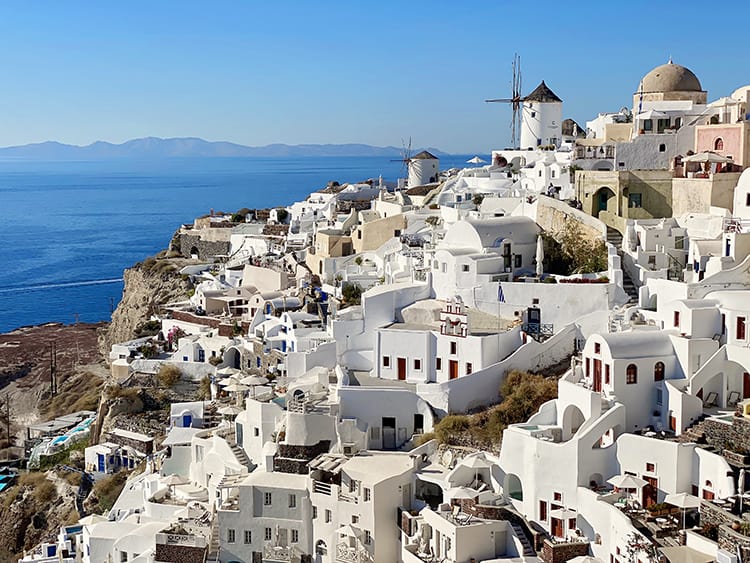 Have you been wondering most beautiful countries in Europe? I've got you covered! If you've ever dreamed of spending months at a time exploring Europe, … CONTINUE READING
After travel guides on destinations other than Europe? A good place to start is on our Wanderlust Storytellers homepage.