Just because you had a baby, does not mean that the adventure has to stop!
Sure traveling with a baby looks a little different from what traveling prior did.
Of course, traveling with a baby is more challenging than it was before.
But travel with baby love can still be incredibly fun and majorly rewarding!
If you are wondering how to travel with a baby and you are after some tips and information on where to travel with a baby; then you have come to the right place!
In our enormous, truly comprehensive guide we share all of our first-hand knowledge of how to make your baby vacations easy. 
We will also give you some helpful insight into what the best holiday destinations for babies are.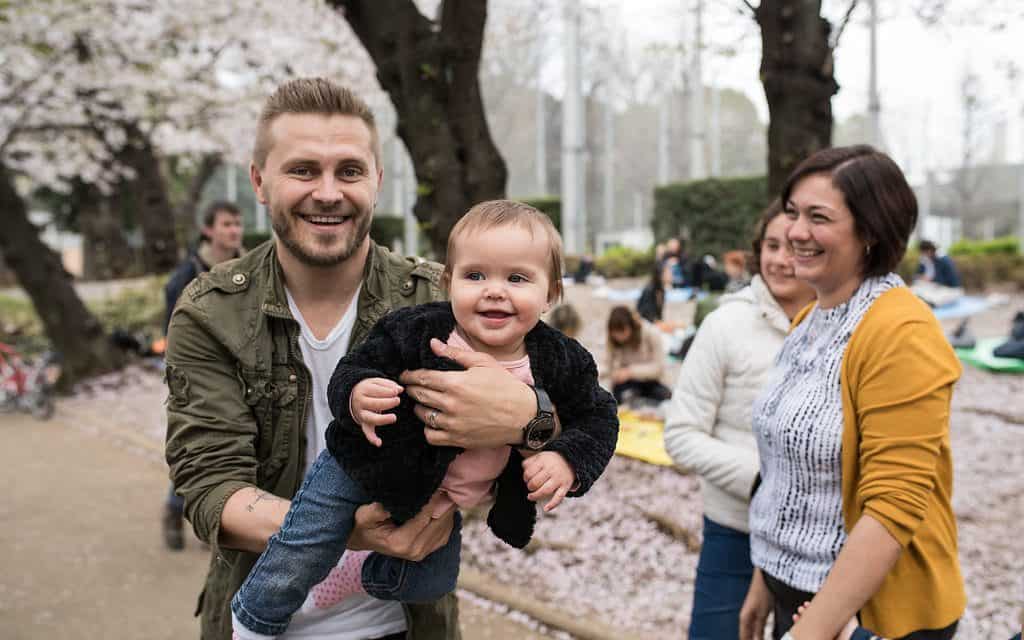 But first!
Might I suggest that you quickly sign up for our 'Wanderlust Storytellers Family Tribe' newsletter? 
---
In this MASSIVE Travel with Baby Guide, you will Find:
The Top 10 Reasons to Travel with Baby
If you are wondering why you should take on the challenge of going traveling with an infant or maybe you want to go traveling with a toddler; don't worry as we are here to show you why it can be so incredibly and completely rewarding!

1. You have the time off
Parental leave is the perfect time to travel. In most countries, mums will get paid maternal leave and in some 'lucky' countries even dads can get some paid paternal leave.  
You have the time off, so why not use it wisely?
2. Because up until the age of 2, they fly for free (well nearly) 
Travel as often as you can before your child turns 2!  
Most airlines allow babies/kids up to 2 years old to fly for free  (you only have to pay a small amount to cover the tax)!  
We are trying to squeeze in as many destinations as we can to make the most of this incredible money-saving factor!
3. Babies under the age of two get free entrance to attractions and events
Speaking of free; let's add on the benefit of savings costs at attractions and events as babies are never charged entrance fees.
4. No errands to run, no lists, no dishes to do…
People say it is challenging to travel with a baby … I say it is challenging to be at home.  I prefer to be somewhere, where there are no 'jobs'.  
I prefer to be somewhere where my husband is there to help me with bubs.  
In a lot of ways traveling with a baby is easier than being at home!
5. Babies can go anywhere
You can take a baby anywhere! We typically have our little Avie in a baby carrier on holidays.  
Why? Because she sleeps so much better in it!  And secondly, because it means that she can go wherever we can go.
6. Babies sleep a lot!
I know it might feel challenging to get your baby to sleep, but babies really do sleep a lot!
 Most of them sleep an average of 15 hours a day, which means that you will have plenty of time to explore in peace.
7. Babies help you meet people
Babies are great ice breakers! You will meet so many new people.  
We especially enjoy meeting the locals through our baby, which allows us to learn more about what parenting a baby looks like in their culture (you can truly learn so much about how they mother and father their children).
8. Babies are easier to entertain than a toddler
Let's face it, you can entertain a baby with such simple everyday objects.  
Try dangling your keys in front of his/her face, and give them some of the water cups on the plane to smash together.  
You don't need to pack a lot of toys and almost anything in the vicinity will work as entertainment.  
This will change! It is so much harder to keep our little toddler out of mischief!
9. Babies won't be able to run away and get lost in the crowd
It is so easy to keep your baby safe.
 In comparison, a toddler will most likely be more stubborn and want to go their own way.  
If you don't watch them like a hawk, it can be so easy for them to wander off and get lost in the crowds.  
Let's face it, babies are easy!
10. Because it will give you some lovely quality family time to bond
Holiday time is a great time to slow down and find time for each other.
It is a great time to deepen and strengthen relations and the perfect time to build truly strong bonds.  
A holiday is a perfect way to start the journey of a new family!
____________
10 Tips to Make Flying with a Baby or Toddler Easier
This page is for you if you are wondering how to fly with a baby.  Here we will outline some answers to commonly asked questions as well as provide tips for flying with a baby. 
We discuss all things from how to survive your flight with your baby, to what to take with you.
Whilst we are busy compiling this section, please head over to our blog post about what to expect when flying with an infant.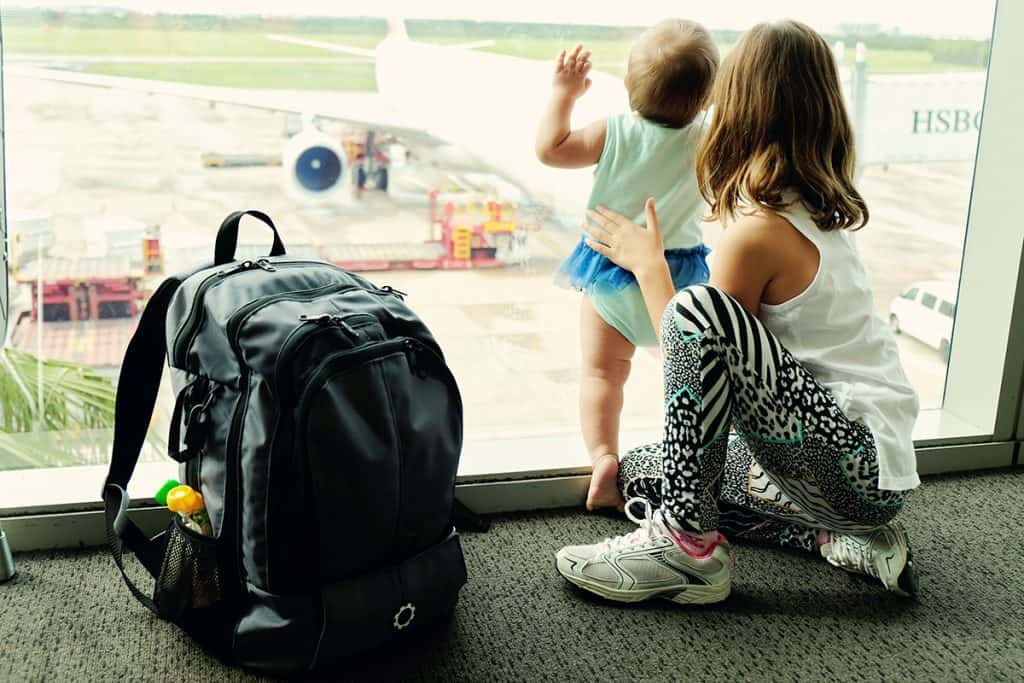 Decide whether you need to take a car seat on the plane.  You can read more about the benefits (and negatives) of flying with a car seat here. 
If you have already decided that you wish to fly with a car seat, you can find our list of recommended FAA-approved car seats in our best travel car seat guide here.
>>  Read more tips for travel and flying with a baby
____________
How to Cope with Jet Lag in Babies & Toddlers
Jet lag! I'm still waiting for a magic cure for jet lag to be invented, as I swear that it gets worse as we get older! 
Never mind the fact that you will be dealing with your own jet lag and then somehow you also have to deal with jet lag and a baby that isn't sleeping properly – talk about a challenge!
Jet lag is not fun! 
And unfortunately, there isn't much more you can do than simply survive it. 
We have written up a great in-depth article on Jet Lag in Babies & Toddlers, but for those of you after a super quick summary, please stay on this page.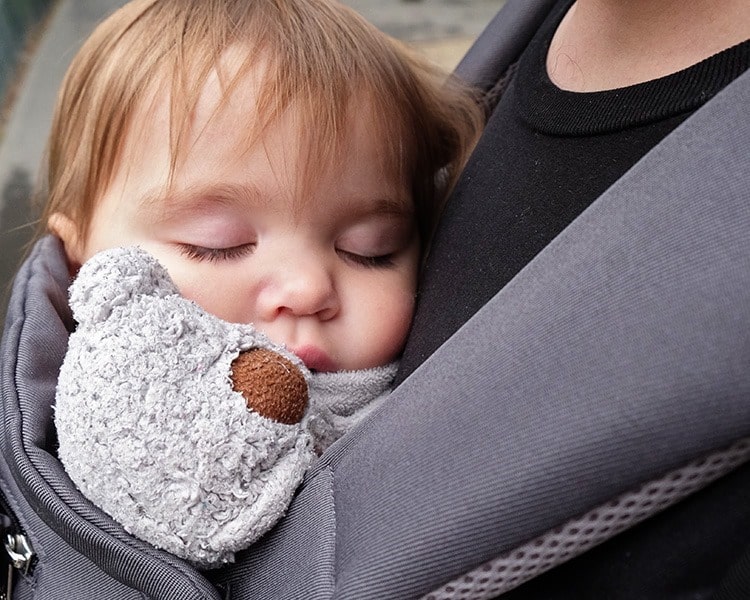 Below you will find our top jet lag tips for babies as well as some great toddler jet lag solutions (if there even is such a thing as a solution!)
1. Jet Lag Recovery Time
They say jet lag is worse when you fly east! 
Our baby is so much more unsettled when we fly from Europe to Australia than vice versa. 
So make sure to build in one slow and low-key day to deal with jet lag when you are flying west and have at least 3 days set aside as low-key days if you are flying east. 
Don't plan much on those days, and have easy outings that don't take you too far from your holiday accommodation.
2. Be Mentally Prepared
Prepare yourself for a challenge. 
It will be hard for a while, and you will be tired, but you will need to get up when the baby gets up and sometimes that means that your day will start at 3 am. 
I think if you know it is coming and you know it will be hard, you will deal with it so much better when it happens.
3. Just go with the Flow
Allow your child to adjust naturally, or at least as naturally as possible.  Just like we manage to adjust on our own, so will they; it just takes time. 
If you try to force them into what you think is best for them, you will most likely have a pretty cranky baby or toddler on your hands. 
I say, let them sleep when they are tired and let them play when they are awake. 
Soon enough things will be back to normal, I promise.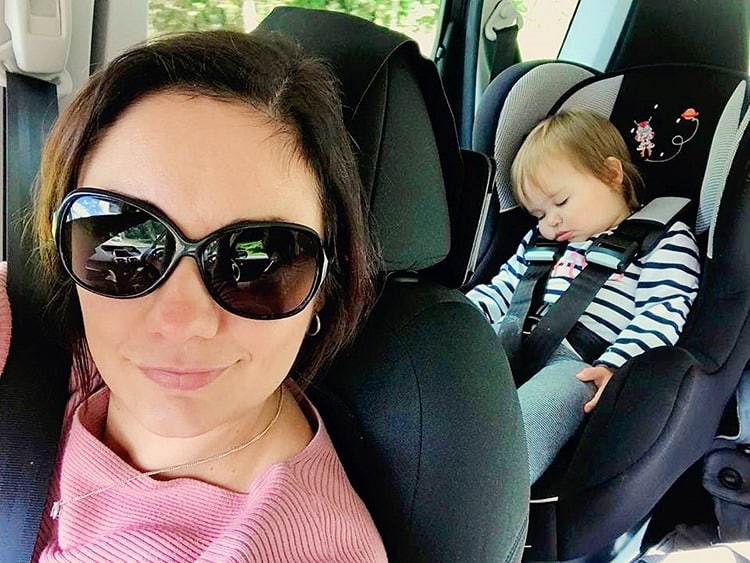 4. Keep the Lights Low
When your baby wakes up at some ridiculous time at night, keep the lights and stimulation low. 
Allow them to play for an hour or two and then see if you can pop them back to sleep.
5. Keep up the Normal Night Time Routine
Even though you are traveling, it is important to stick to any routine you might have, whether it is a bath, dinner, reading a book before bed, or something else. 
These little ques will help your baby understand that it is now time for a nighttime sleep rather than just a nap.
6. Attempting Jet Lag Prevention
If you are a control freak, you can try to prepare your baby for the new time zone with some baby jet lag sleep training. 
Essentially what you do a few weeks before your trip is to slowly start adjusting your baby's sleep time to be closer to the sleep time in the country you will be visiting.
I really think it is a waste of time because my baby's sleep always gets jumbled up on the flight over anyways, but some parents swear by this method.
____________
Best Gear to Take on Your Vacation with Baby
Wondering what items are the essentials for your baby's vacation?  Here is a list of our top baby travel essentials that we never leave home without!
Taking the right gear and equipment on your baby's holiday will go a long way in making life easier instead of harder.  
It is important to invest in 'travel-friendly' baby items if you wish to make life simple.
Find Below Links to our Comprehensive Best Baby Gear Buyers Guides:
Not only do these guides contain the top 10 items currently on the market, but they also discuss what features and specifications to look out for to ensure that the item will be perfect for traveling with.
If your holiday involves plane travel, we highly recommend that you check out our best travel car seat guide to see some highly recommended FAA-approved car seats.
If you grab a car seat for plane travel, you will also need the best travel car seat cart as well.
We always travel with a backpack travel diaper bag as we find that they are the most comfortable both at the airport as well as for day excursions.
You might want to think about taking along your own baby travel crib. Many of the hotel cribs are either grubby, too small, or simply unsafe.
We also find that we often pre-request a crib only to arrive and find out that they already borrowed out all of their baby cots (which happens with boutique hotels a lot).
Click here to read through our guide to help you find the right baby travel crib that is age-appropriate for your baby.
Even though you can easily find a baby high chair in most restaurants in Australia, we found that it can be rare to find them in restaurants in a lot of Asian and European countries.
If your baby is eating solids, you might like to check out our guide to help you find the best travel high chair for your baby's age.
If you are heading on a beach vacation with your baby, we also have two fabulous guides for you.
We never travel without our own baby sun tent. That way we know that our baby always has shade, plus you get the added benefit of having a private space for your baby to sleep in.
Now that you've decided to take your baby on a beach vacation, don't forget to bring along the most important item – baby beach shoes!
Having a pair of water shoes or swim shoes for your little one is essential.
Not only will they protect their feet from hot sand and other hazards like sharp shells and slippery rocks, but they'll also help your baby have more fun playing in the sand and surf.
When shopping for baby beach shoes, look for pairs with flexible uppers, non-skid soles, and adjustable straps that will keep them securely on your baby's feet.
Browse our list of the top baby and toddler beach shoes here.
And don't forget to take along some beach essentials for baby as well.
____________
Top 5 Baby-Friendly Holidays
While adults may find any new travel destination quite thrilling, sightseers with their young ones should visit places that are specifically kids-convenient and unquestionably safe as well.
Due to the many sensitive considerations involved in choosing baby-friendly holidays, many family travelers might find it challenging to make a decision.
As a result, this short article briefly explores a few excellent baby-friendly vacations and insights for excursions that are perfect for babies and toddlers.
Continue reading to discover the top 5 best places to go with a baby and/or toddler and get some insightful tips for great family getaways. 
If you are after a bigger list, check out our post on 27 of the best places to visit with a baby.
1. San Diego – United States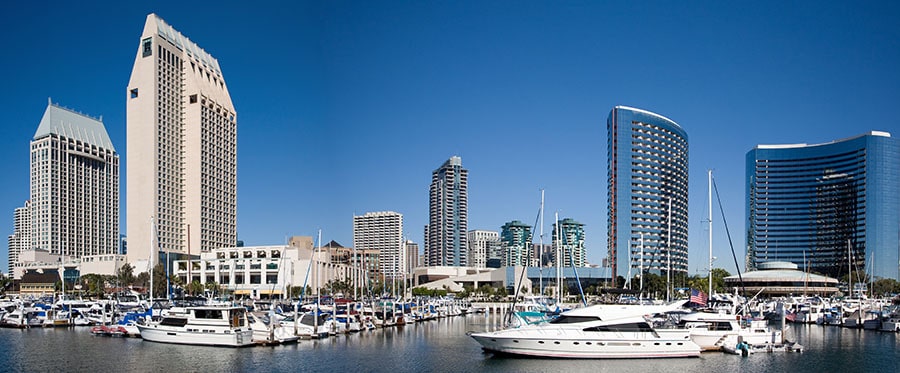 San Diego is one of the most thrilling sightseeing locations for family getaways.
I don't think San Diego's presence on the list of best places to travel with a baby will surprise anyone!
If your greatest worry has something to do with your kids' overall safety, then San Diego would be the most obvious choice for a baby/toddler travel destination.
The meticulously planned and outstandingly clean city offers a perfectly healthy environment for adventurous youngsters.
On top of this unmatched kids-friendly attribute, the whole place has level streets that render stroller and prams movements extremely simple and fun.
For great children-centered attractions, Balboa Park makes for a compelling must-see for all curious toddlers and babies.
San Diego Zoo showcases unbeatably spectacular species such as pandas and koalas, countless natural and man-made marvels as well as various other sights and features that your little one will enjoy.
 Be aware that temporary baby-care services might prove rather rare or uncharacteristically expensive within this top-tier American city.
2. Bali – Indonesia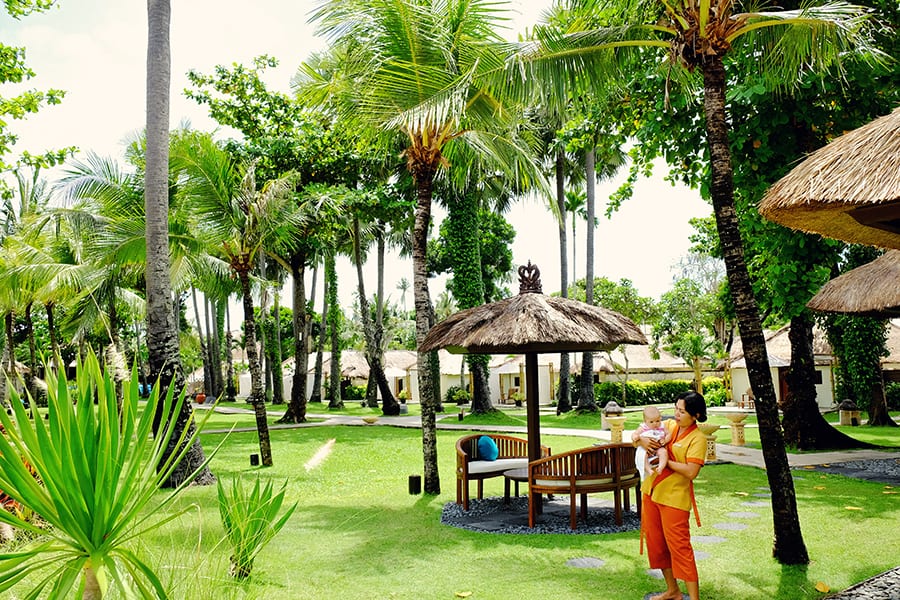 An Indonesian metropolis of no mean repute in terms of extraordinary sights and sounds for both adult trippers and fun-loving kids, Bali is an inspiring getaway choice for parents/guardians traveling with their little ones.
This very popular tourist destination provides surprisingly affordable babysitting services as well as plenty of baby-friendly resorts.
As such, it's an ideal choice for families that have kids in tow.
For example, the ready availability of cheap baby-care temporary packages means that parents/guardians can leave toddlers behind while visiting far-flung sites that might be somehow unsafe or inconvenient for their babies.  
Again, the area contains numerous parks and zoos that promise fun-hungry toddlers all the animal-related adventures and natural thrills they typically crave.
Bali truly will give you the best vacation with a baby and is one of the cheapest destinations for those who are on a tight budget.
3. London – United Kingdom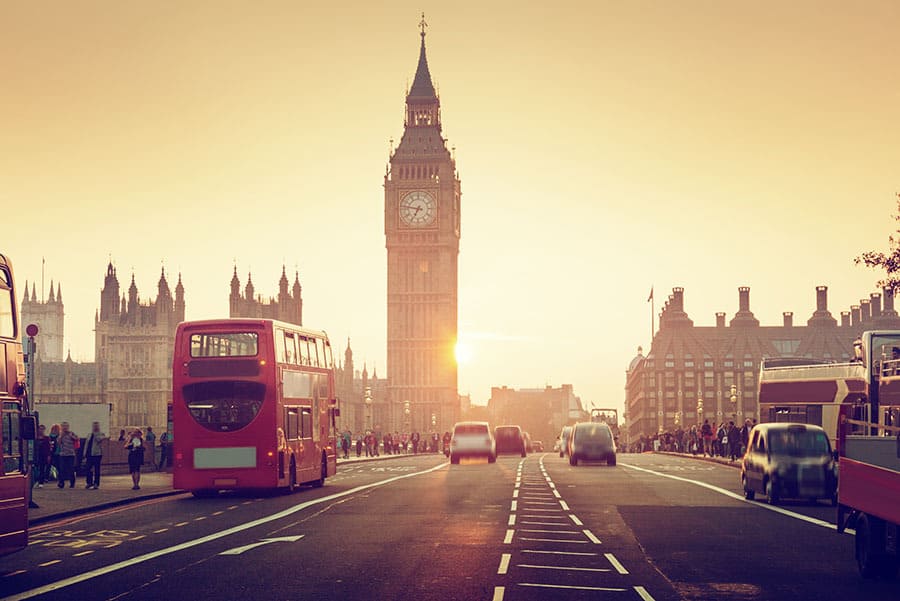 Just like Bali, London is another destination that offers some of the best vacations with a baby. 
It is a city that offers remarkably safe and has plenty of adventure-filled activities for babies and toddlers.
You will find a large variety of attractions such as renowned museums, zoos, and many more.
Moreover, London's olden thoroughfares, roads, and key streets are aptly designed so that prams and strollers will easily navigate the even grounds.
Due to the city's mixed-income classes, remarkably cheap babysitting services are readily available for visiting parents who want to hire part-time baby-care packages.
4. Rome – Italy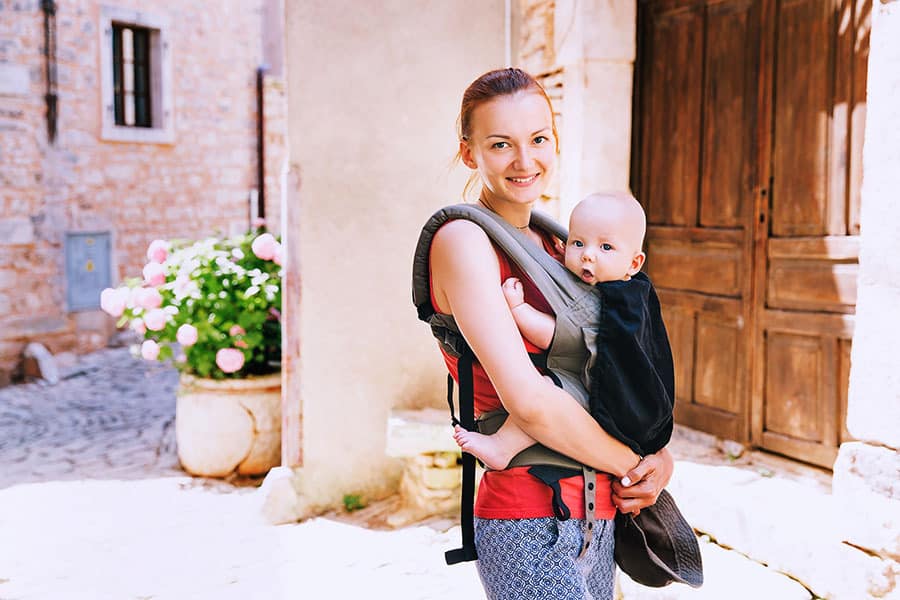 For trippers touring the world's most beautiful cities, all roads should literally lead to Rome – one of the oldest metropolises.
A wonderful symbol of civilization's origins, Rome promises immense beauty and incalculable fun that will stir the bubbling curiosity of even the grumpiest of infants.
With fairly flat roads and streets, navigation around this ancient European town is easy.
Like all the other tourist spots highlighted in this write-up, this inspiring city doesn't lack exciting attractions.
For example, any adventurous little souls may take a short break for a gelato and a Roman pizza, have a detour to Naples, or embark on a highly educational Vatican exploration. 
Rome isn't just the best place to travel with baby, but I reckon it is also one of the best cities to travel to for anyone!
See more tips on how to travel to Italy with a baby.
5. Chicago – United States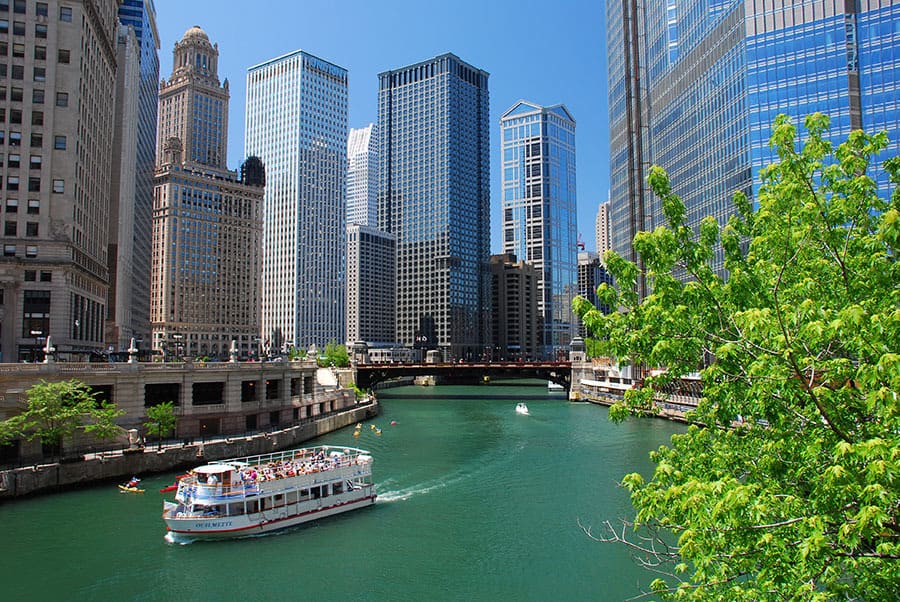 Another top choice of the many baby-friendly holiday destinations is found in Illinois – home to countless global marvels – Chicago is an indubitably exciting sightseeing spot for babies and toddlers.
Since most infants like admiring various animal species, the local Lincoln Park Zoo will be a top must-see for your little lovely darling.
In addition to this worldwide attraction, your little one may also enjoy a variety of children-centric performances offered at the globally acclaimed Emerald City Theater.
____________
Looking for more toddler-friendly countries to visit, make sure to read our complete list of worldwide destinations and best places in Europe with toddlers.
Traveling with Baby Checklist
Wondering what to pack for your baby. Here are some videos to get you started.
And a video on how to pack your diaper bag for the flight: