Wondering where to stop on a Port Elizabeth to Cape Town road trip? We've got you covered!
The Garden Route is a scenic stretch along South Africa's east coast, reaching from Storms River to Mossel Bay. If you are planning the ultimate South African road trip, then you just have to include the Garden Route.
This route covers a beautiful strip of coastline – with lush indigenous forests, stunning towns, pristine beaches, and many other attractions along the way.
There are plenty of great places to stop along the Garden Route – you can choose an itinerary based on your interests and time limits.
While the Garden Route map technically covers the area between Storms River and Mossel Bay, most people will cover the route between Cape Town and Port Elizabeth (or vice versa). 
This is because both cities have airports – allowing you to fly into one and out the other. Doing the trip like this also adds even more amazing places to visit along the way.
Tip: Check out our Ultimate Guide to Travel with Kids in South Africa.
Here is our guide for the best Garden Route itinerary. This road trip includes a wide range of activities, towns, landscapes, and things to experience.
From Port Elizabeth to Cape Town Road Trip (Garden Route)
Here is our itinerary, from Port Elizabeth to Cape Town. The total length of this trip is 10 days, but you can customize that based on your own circumstances. You could also just as easily do this trip in reverse.
Each stop is only a short distance from each other, so driving is fairly short and easy.
Click here to book your tour guided 5 day Garden Route tour if you don't want to self-drive the route
Stop 1: Port Elizabeth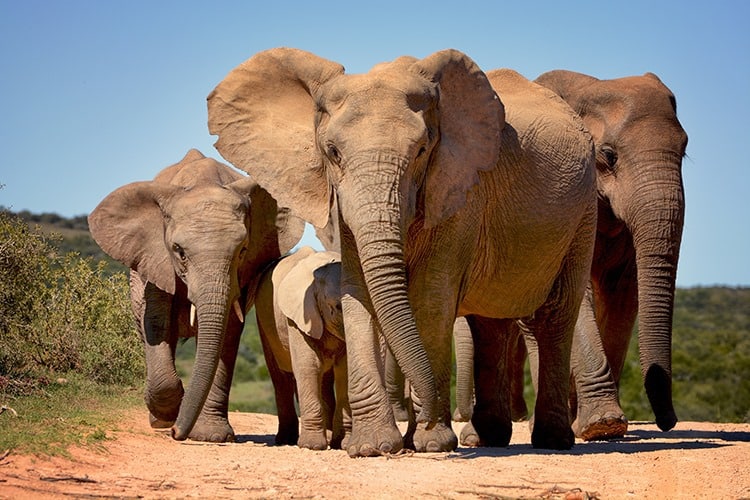 Start your Garden Route adventure by flying into Port Elizabeth. Port Elizabeth is a pretty quiet and laid back city.
There are some great beaches here, as well as a lovely beachfront promenade and pier.
You won't need to stay long here to experience all that Port Elizabeth has to offer.
We would recommend visiting Addo Elephant National Park during your day here.
This park is within about a 1-hour drive from the city – and it offers a beautiful South African safari escape. Spend the day doing a self-drive game tour of the park.
You can spot plenty of wildlife here – and, of course, plenty of elephants.
While there is a lot to experience at Addo Elephant National Park, you can easily manage to see everything you need to in a day.
The park is home to the famous Big 5, so hopefully, you will get to spot some of these creatures. Click here to read more about our self-drive through Addo Elephant Park post.
Return to Port Elizabeth for the night before starting your Garden Route road trip the next day.
Stop 2: Bloukrans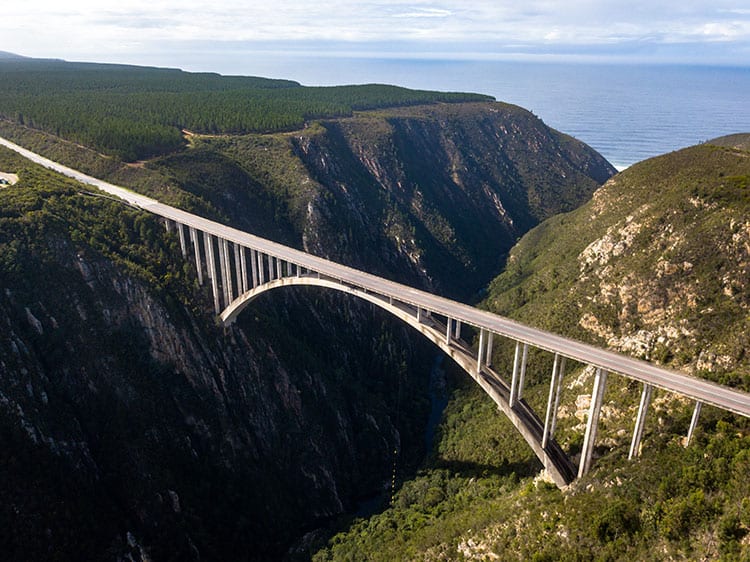 Start your second day off by driving down the coast towards Plettenberg Bay. This drive will take you past some of the most beautiful sights and points of interest along the SA Garden Route.
During the drive down, be sure to stop at Bloukrans Bridge. Bloukrans is home to the world's highest bridge bungee jump – so any adrenaline junkies will love this stop! Taking the thrilling leap is a real once in a lifetime kind of experience.
If bungee jumping isn't for you though, the impressive view over the steep river valley far below is still worth admiring. Staying here also gives you access to Natures Valley – a gorgeous part of the Garden Route with a very special beach.
Below is our choice of accommodation for the Bloukrans area.
Trogon House and Forest Spa
★★★★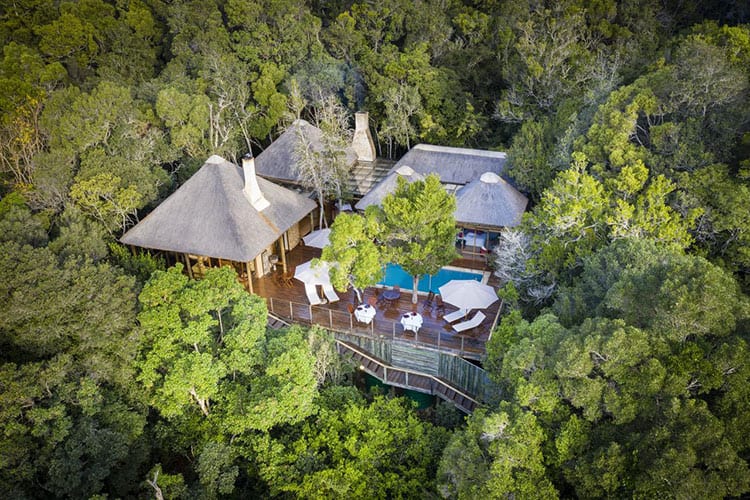 This is treetop Tsitsikamma accommodation at its best. This heavenly hotel offers secluded accommodation amongst lush natural surroundings. There is also a spa here for those that really want to unwind.
Why should you stay here?
Accommodation in nature
Amazing views
Luxurious and comfortable
Check out the current prices for Trogon House and Forest Spa here.
Stop 3: Plettenberg Bay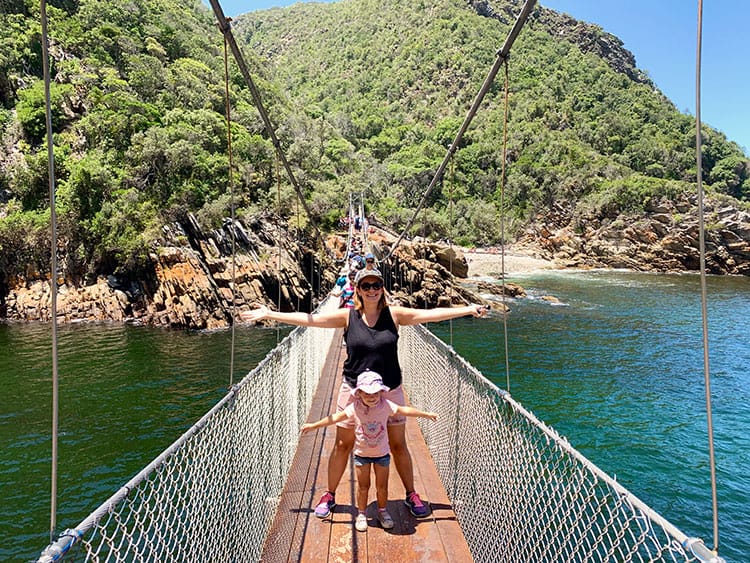 Plettenberg Bay, or Plett as it is known, is one of South Africa's favorite seaside towns. No Garden Route itinerary would be complete without a stop here.
Plett is famous for its beautiful beaches and laid back seaside charm. There is some good surfing in Plett for those that want to hit the waves. There are also some lovely coastal walks, fishing opportunities, and stunning viewpoints.
The town offers some great shopping and restaurants as well – making it a quality all-round holiday destination.
Plett also makes for the perfect central base in the area where you can explore nearby attractions from. We spent 3 nights in Plett and used it as a base to visit other destinations during our South Africa Garden Route tour.
Here is our recommended itinerary during your Plett stay.
Day 1 in Plett
Nature lovers will enjoy all the wildlife attractions around Plett. If you are traveling with kids, then be sure to check some of these family-friendly destinations out. You can visit the Jukani Wildlife Sanctuary.
This is a sustainable wildlife sanctuary focused on creating awareness around large animals in captivity. The sanctuary is home to some incredible predators. These include lions, cheetahs, leopards, pumas, white tigers, jaguars, and many more. The tours of the sanctuary are very informative.
The wildlife here are all rescues and have no interaction with humans. They are kept in captivity due to their survival being very low if they are returned to the wild.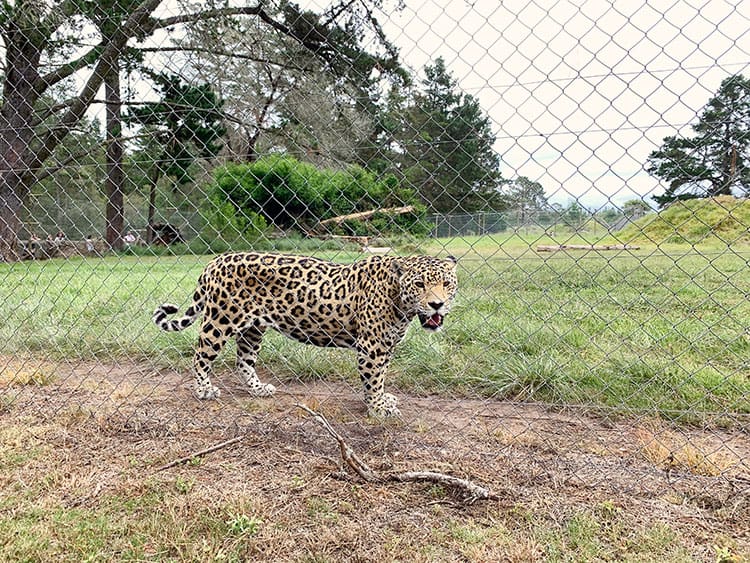 Then there is the Monkeyland Sanctuary. This is the world's first free-roaming multi-species primate sanctuary. The place covers over 12 hectares of indigenous forest and is in line with all eco-tourism standards. All ages will love visiting this fun sanctuary, and seeing all of the different types of monkeys swinging around.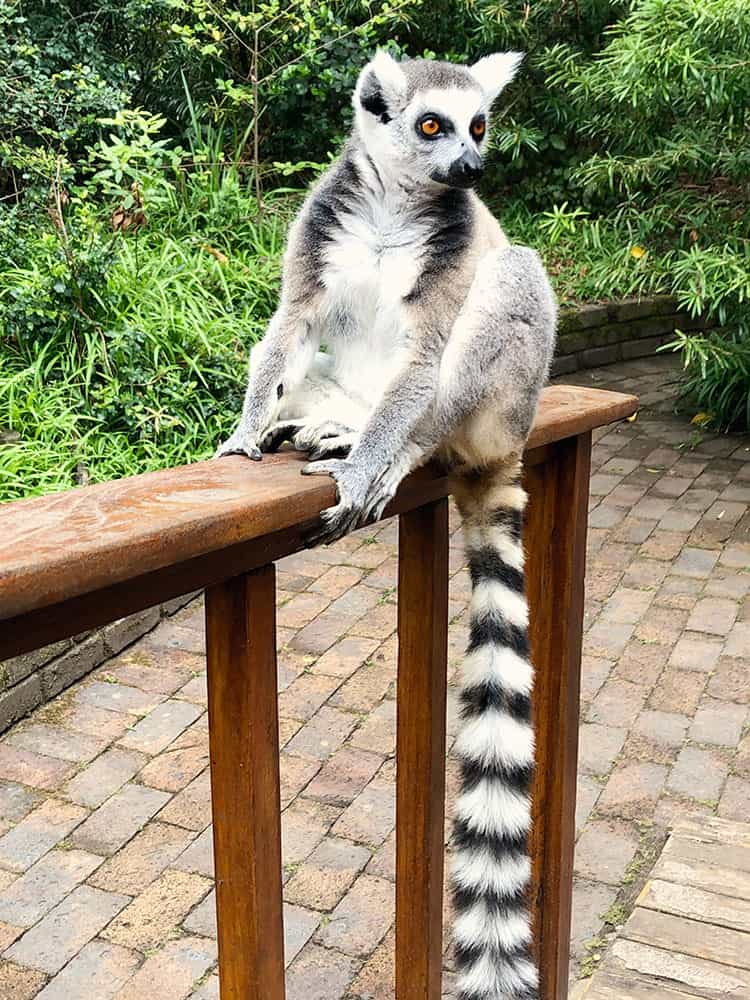 The next sanctuary is Birds of Eden. This is the world's largest free-flight aviary and bird sanctuary. This unique eco-tourism destination will reveal a wide range of different bird species to admire. These three nature sanctuaries are usually all visited together in the same session.
Day 2 in Plett
Be sure to dedicate a day to visit Tsitsikamma National Park. This is one of the most stunning national parks in the country – with lush indigenous forest and a magnificent coastline. However, the main reason to visit here is to walk to Storms River mouth.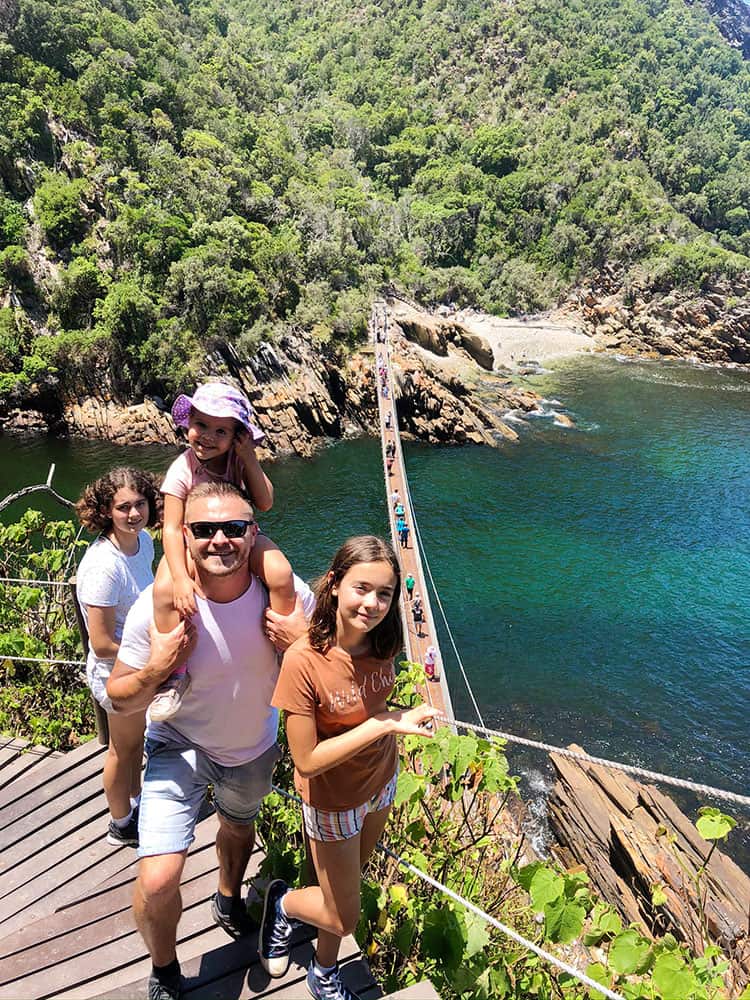 The Storms River mouth trail hike is a scenic walk through the park. Wooden walkways will guide you past thick trees and enticing viewpoints, before reaching the magnificent river mouth. Here you will find suspension bridges that cross the river – allowing you to enjoy stunning views of the coastal area. This is one of the most popular stops on Garden Route tours.
Enjoy a late lunch at Keurbooms where you will find Enrico's. This restaurant is next to a pretty beach where you can enjoy spending some time before heading back to Plett.
Here is our Plett accommodation recommendation.
Bella Manga Country Escape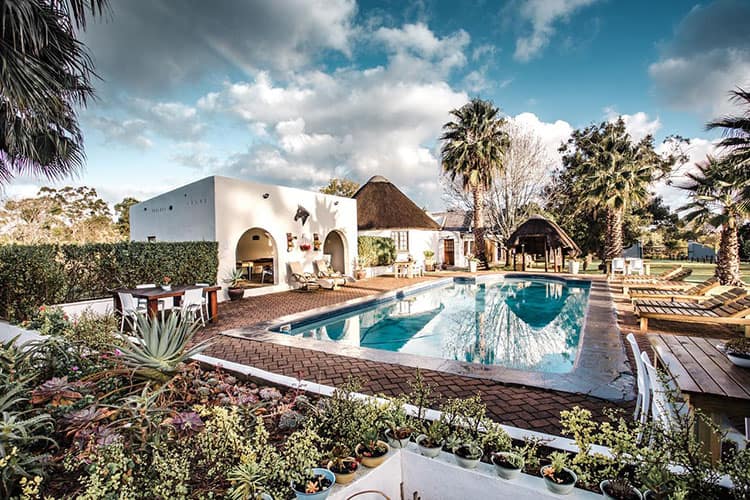 This is a well-equipped accommodation option in Plett. The comfortable rooms here come in self-catering options and are part of quality grounds. There are two large pools, an honesty bar, and even small game on the property.
Why should you stay here?
Wonderful large grounds
Well equipped rooms
Convenient central location
Check out the current prices for Bella Manga Country Escape here
Stop 4: Oudtshoorn
Next up on your Garden Route tour is Oudtshoorn. The drive here from Plett is really enjoyable, as you get to pass some lovely areas.
We would definitely recommend making a stop at the East Knysna lookout for some spectacular views of the Knysna Heads. Knysna is another worthy destination to spend some time – offering a lovely waterfront and excellent shopping.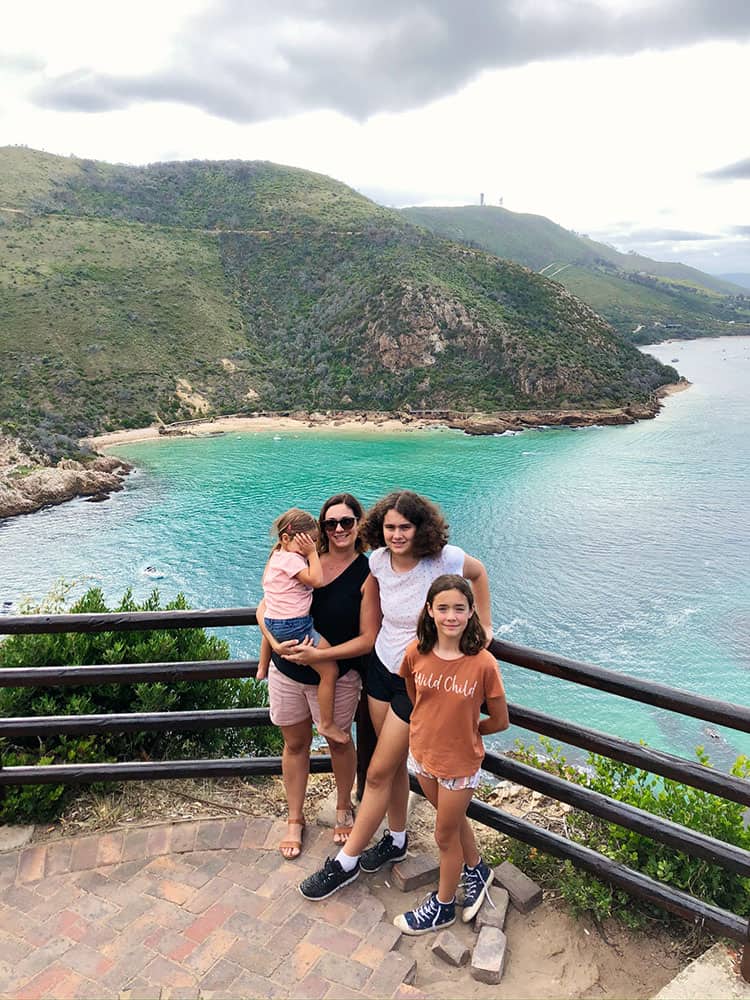 Continuing on the road trip, take a detour at the Montagu Pass from George. This is a scenic dirt road route that will take you to Oudtshoorn. There are some brilliant lunch stops close to Plett. These include Moss and Maple, Thyme and Again, and the stunning Bramon Wine Estate.
Oudtshoorn is an inland town located in an area called the Klein Karoo. This place is known for its many ostrich farms and unspoiled landscapes. Oudtshoorn offers a different feel to the coastal Garden Route destinations.
This town is located along the popular Route 62, making it a convenient base for exploring the area. We would suggest spending 3 nights here to make the most out of your stay.
Day 1 in Oudtshoorn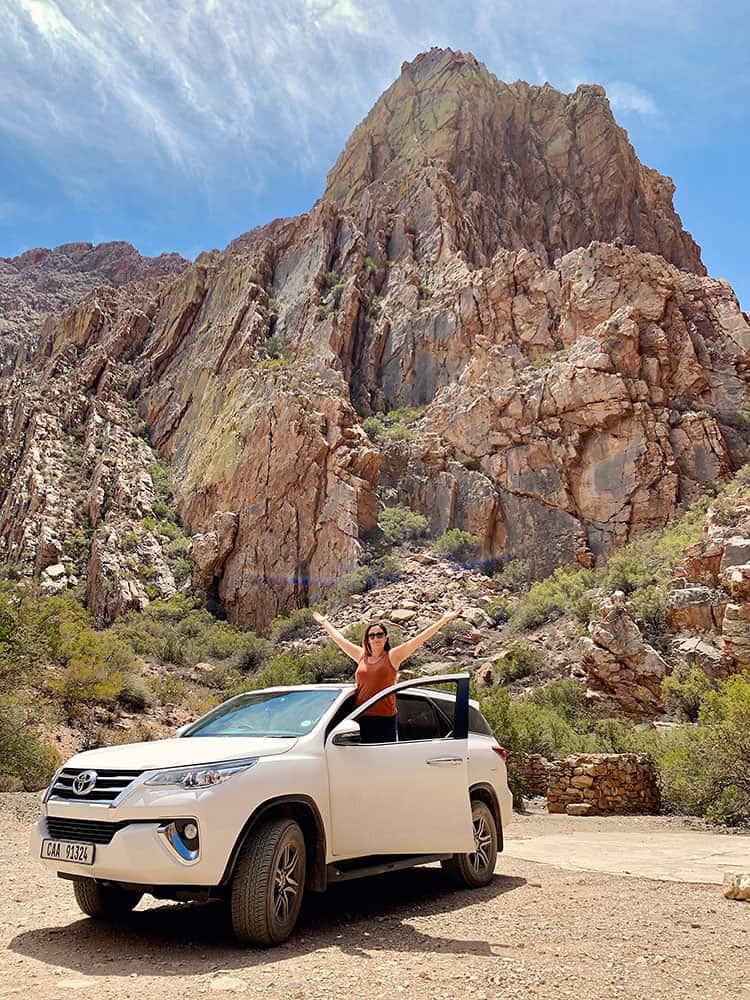 Spend your first day in Oudtshoorn driving to Prince Albert via the scenic Meiringspoort Pass. Enjoy a peaceful lunch in Prince Albert at the Lazy Lizard, before carrying on to the Cango Caves via the awesome Swartberg Pass.
Be sure to book a Cango Cave tour in advance as these can get very popular. The Cango Caves are a spectacular natural landmark with some interesting stories behind them. Walking through the massive caves is a really special experience – with the huge stalagmites and stalactites towering around you.
Day 2 in Oudtshoorn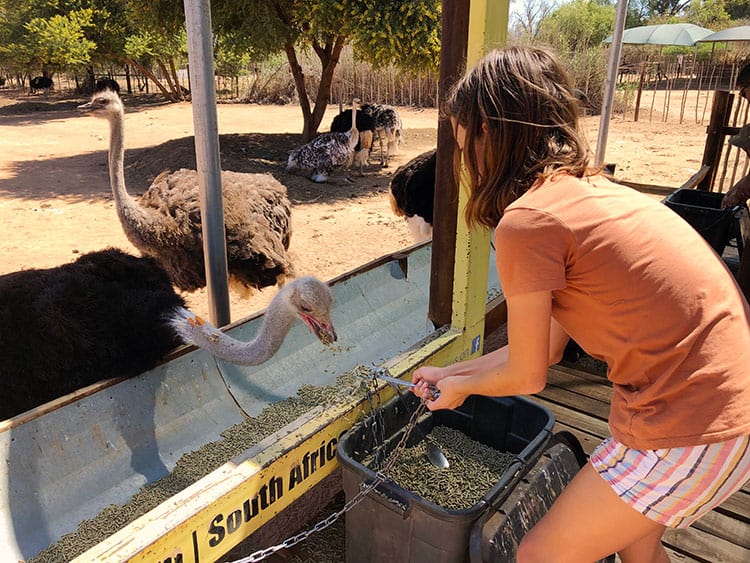 You can't visit Oudtshoorn without experiencing the famous ostriches of the area. The best place to do this is at the Safari Ostrich Farm.
Here you will be able to tour the farm on a tractor-pulled wagon, feed ostriches with a spoon, stand on massive ostrich eggs, and even watch baby ostriches hatching. This is a brilliant family-friendly attraction.
After this hour-long tour, you could head to the Cango Wildlife Ranch for the rest of the afternoon. This is a conservation farm that houses many endangered species – including plenty of crocodiles.
Our accommodation choice for Oudtshoorn is below:
Welgeluk Cottage
★★★★
A lovely 3 bedroom homestay with great facilities. The property is well-located, and the garden views are sublime.
Why should you stay here?
Well equipped accommodation
Perfectly positioned in Oudtshoorn
Quiet and peaceful
Check out the current prices for Welgeluk Cottage here.
Stop 5: Cape Town
It's now time for the final leg of your Garden Route Cape Town adventure. Take the drive from Oudtshoorn down to the mother city – one of South Africa's top tourism destinations. Cape Town is known for its iconic flat-topped mountain, beautiful beaches, and vibrant city culture. This is the perfect place to spend two nights before flying off.
Spend one day doing a drive around the Cape Peninsula. Table Mountain National Park is the center point of the city – with mountains stretching from the city center to Cape Point.
You can enjoy a day driving around the entire peninsula, stopping at the many different interesting places along the way. Some great areas to stop include the Constantia Wine Valley, Kalk Bay, Cape Point, Hout Bay and Chapmans Peak, and the beaches of the Atlantic Seaboard.
You can spend another day in the city relaxing on Camps Bay Beach before flying out in the late afternoon. There is a lot to enjoy along the vibrant beachfront here. This is one of the most trendy and exciting strips in Cape Town – with amazing shops, restaurants, and bars on offer.
You can find our 4 day Cape Town itinerary here if you wish to stay for a bit longer.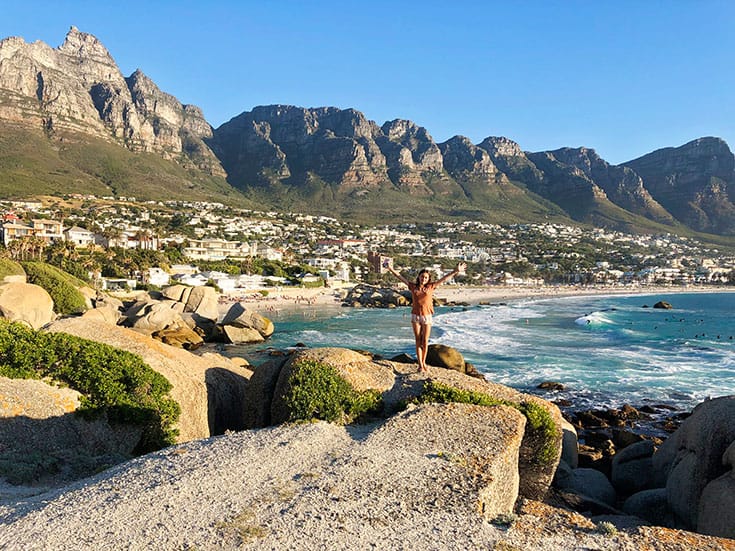 We would recommend basing your Cape Town stay in this area. Our Cape Town accommodation choice is below.
Primi Seacastle
★★★★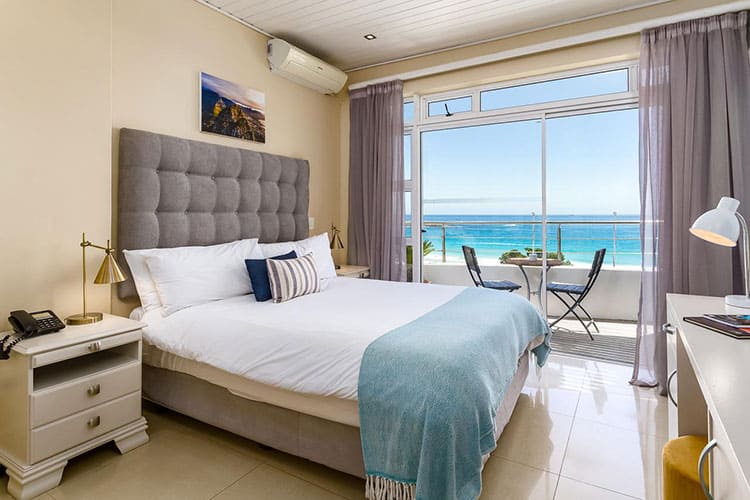 This beachfront spot is in the prime position for a Cape Town holiday. The property is right on the beach, with gorgeous ocean views from each room. Table Mountain stands tall in the background. This luxurious villa is the ultimate place to stay in Camps Bay.
Why should you stay here?
Right on the beach
Luxurious accommodation in a beach villa
Closely located to Cape Town's top attractions
Check out the current prices for Primi Seacastle here.
---
Final Thoughts on the Port Elizabeth to Cape Town Garden Route
South Africa is a country with a wide range of landscapes, towns, and attractions on offer. Taking a road trip through the Garden Route allows you to experience many different points of interest, beautiful places, and fun things to do.
Our ultimate Garden Route itinerary covers all of the top destinations in this area. This is a brilliant trip to do as a family with kids, as there are plenty of suitable activities to enjoy along the way.
If you are planning a trip here, then be sure to experience these amazing places for yourself – it will definitely be a memorable holiday!