Italy is one of our favorite countries to visit. It is a must-see country and it also makes for a perfect destination for those visiting Europe for the first time.
Boasting a rich cultural heritage and picturesque landscapes, Italy is easily a favorite among solo travelers, families, and kids alike. After all, who can resist the Tuscan wine lands, the Arno River in Florence, the historic beauty of Rome, and of course, lots of pasta and wine?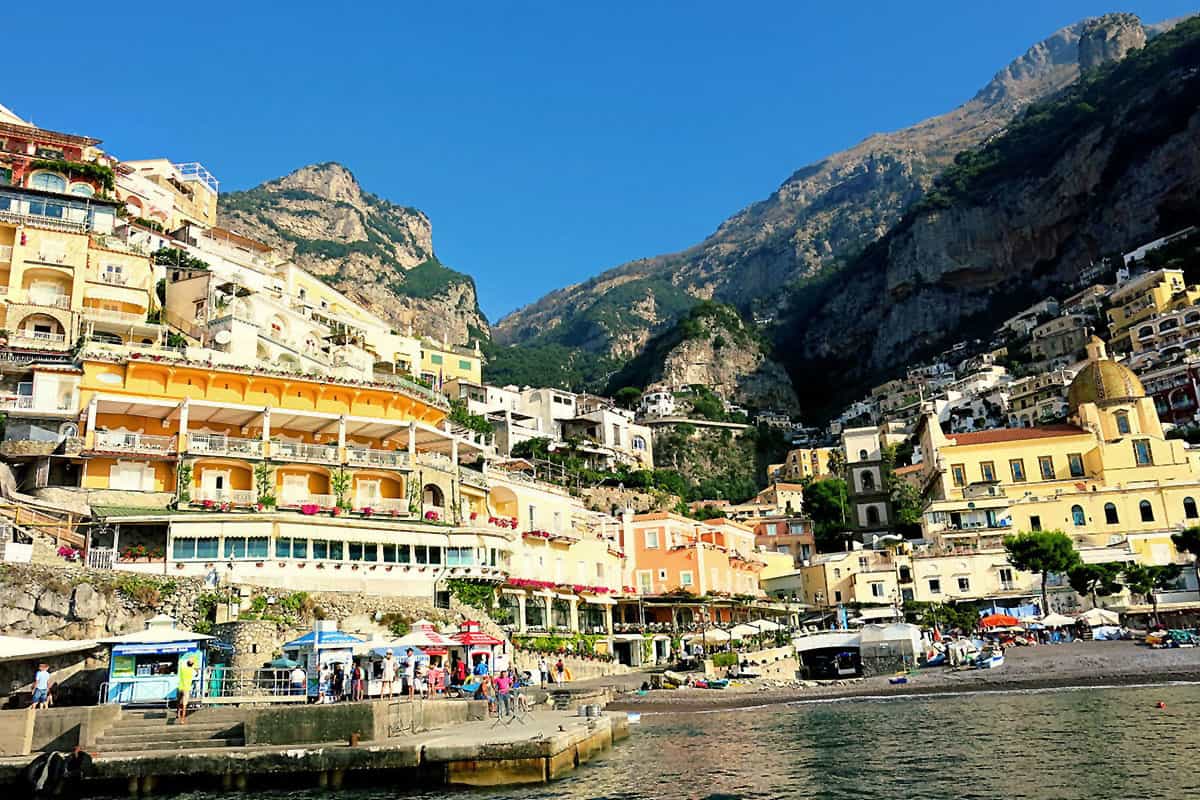 Even an entire month can fall short if you plan to get lost in the beautiful streets of Italy, exploring every nook and corner. But we understand if you don't have a lot of time on hand.
That's when our complete Italy travel guide will come in handy to help you decide when and where to visit so that you can quickly and easily plan your vacation to Italy.
So, without further ado, let's get going… First, let's have a chat about the best time to visit Italy. Timing can have a big impact on your enjoyment factor.
If you wish to just quickly browse our posts quickly, you can also scroll to the bottom of this guide to find heaps of helpful Italy blog posts.
What Is The Best Month To Visit Italy?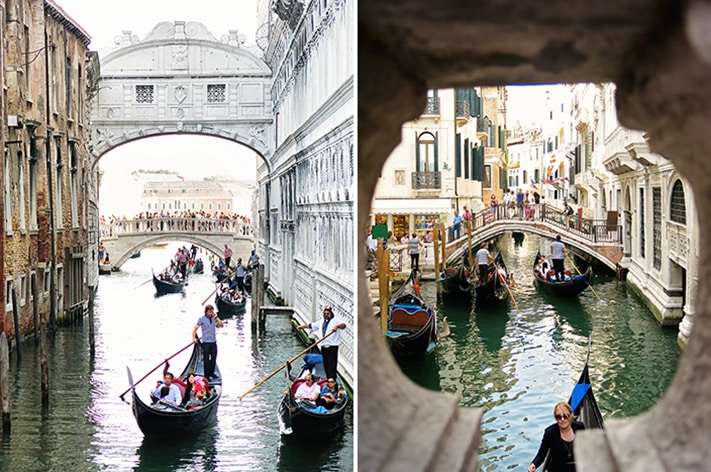 Thanks to the diverse topography, culture, and lifestyle of the people in Italy, the country makes the perfect holiday spot all year round.
However, our favorite time to visit Italy is during the off-season months of spring and fall/autumn, as the heat is bearable, and flights and accommodations are quite affordable.
If I DO HAVE to choose one single month to designate as the best month to visit Italy, then I will pick September. The crowds would have subsided by then but you would still have some beautiful weather.
But let's break down travel in Italy according to season to help you choose the best time for your trip to Italy.
1. Summer: June to August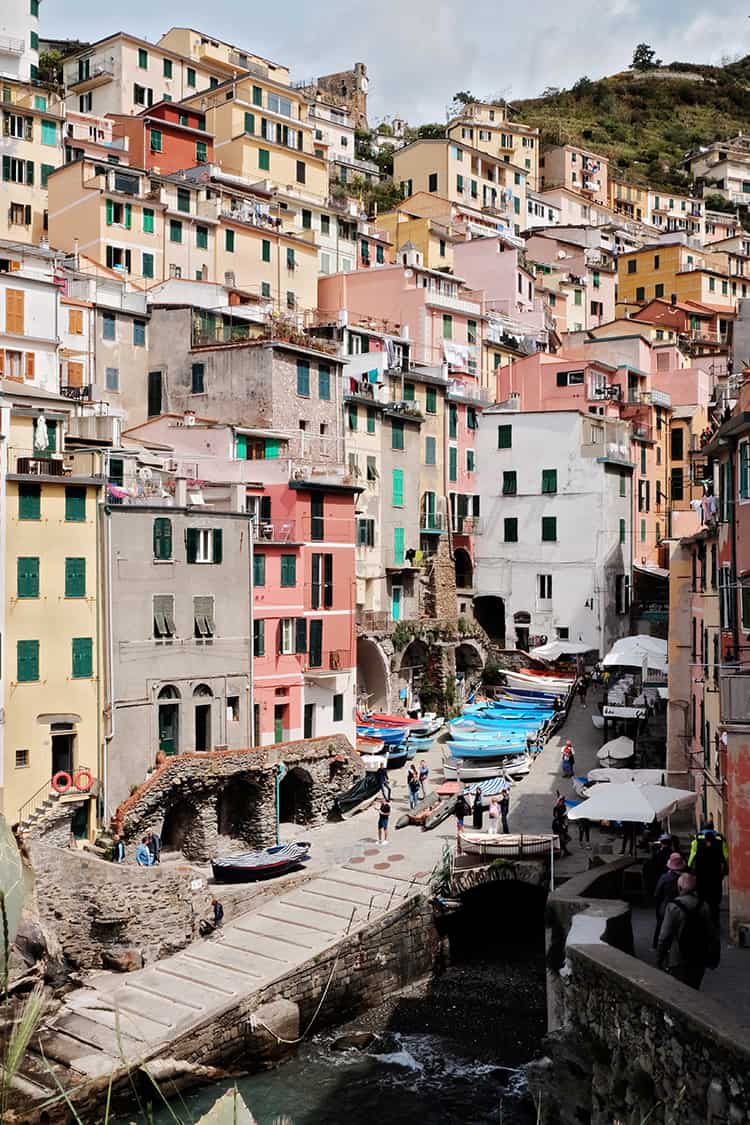 Summer in Italy brings a lot of tourists from all over the world, perhaps because of the party season! With soaring temperatures, the rates also grow exponentially, so if you're on a tight budget, you might want to avoid this time of the year when traveling to Italy.
However, if you want to become one with the locals and experience the lively summer festivals, book your air tickets in advance to grab some affordable deals. Interestingly, June 2 marks Festa Della Repubblica, a national holiday in Italy, so be prepared for some fun and frolic under the sun on this day.
You could also participate in Ferragosto and catch some fireworks on August 15. But keep in mind that during this month, most locals head to the countryside and coastal areas, so you might miss the crowd.
If you don't like crowds, then we suggest you avoid traveling during these months and instead pick the shoulder season to explore Italy.
2. Fall/Autumn: September to November
Bidding farewell to the scorching summer sun, fall/autumn brings a breath of fresh air to Italy. Now is the time when the temperature feels just right. Whether you want to bask in some sun or enjoy a hearty bowl of pasta-e-Fagioli- this season is perfect for any activity.
While September may have hot, sunny afternoons, the weather begins to ease down in October. Unfortunately, the cooler weather also means that you won't be able to experience a ferry ride as most of the services shut down during this time.
Despite the bummer, you can indulge in some Italian delicacies at wine festivals called Sagres. Here, you can find local foods, chestnuts, chocolates, and truffles. And if you're lucky, you may witness a grape harvest, too!
3. Winter: December to February
The winter chill brings in a relaxed mood among Italians as local attractions are less crowded. This means you can roam around the streets, eat at cafes, and visit popular museums as much as you'd like. Plus, theaters and operas hold frequent events during this season, so it's the perfect time for someone who loves a little drama!
As December starts, you'll notice Christmas markets popping up all over the country. We recommend ringing in the jolly season with a skiing session with friends and family.
Also, note that travel expenses will be at a minimum during winter. So, if you're planning a budget trip to Italy, winter is the best time.
4. Spring: March to May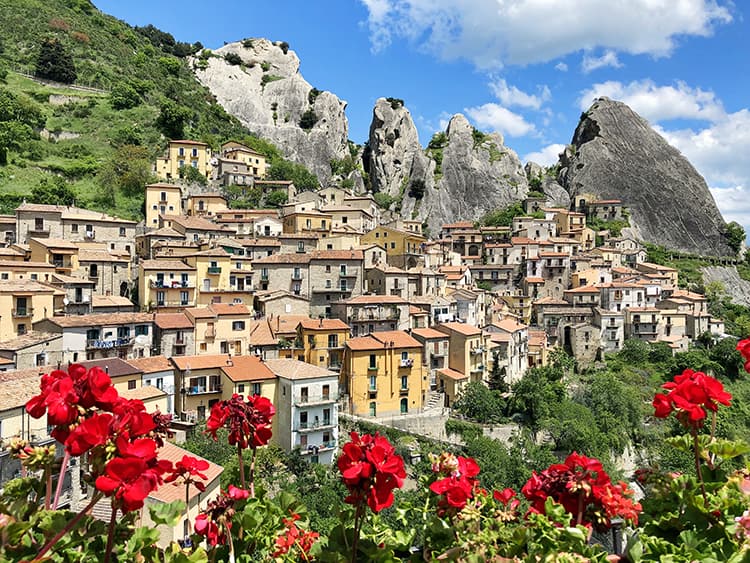 Springtime is another affordable season for travelers in Italy. However, that doesn't mean that it's not worth traveling this time as the season paints the country with vibrant flowers and lush green trees.
Again, you'll witness tons of local markets serving seasonal delicacies during this time. You may even be able to pick some juicy grapes and wild strawberries if you visit the hilly regions in Rome. 
How Many Days In Italy Is Enough?
The answer to this depends on the number of destinations you wish to visit. Hence, if it is your first time in Italy, we recommend staying for a fortnight at least.
This way, you'll get enough time to explore and enjoy the essence of each destination.
As a general rule of thumb, we typically plan for at least:
3 – 4 Nights in big cities
2 – 3 Nights in smaller towns
Day trips to villages
For a two-week itinerary, we would probably recommend 2 bigger cities and 1 – 2 smaller towns. For example, you could do Florence, Venice, and Cinque Terre.
Where Should I Travel In Italy For The First Time?
Now, if it's your first time in Italy you wouldn't want to spend too much time, money, and effort on commuting. So, we suggest sticking to one main region and exploring it; we've explained the various regions of Italy below, along with the most popular cities in each.
You could also start off your research by checking out our post on the 25 most beautiful cities to visit in Italy.
Personal Recommendation: If you find the whole list overwhelming, my personal recommendation of the best places to vacation in Italy for your very first trip is Rome, Venice, and Florence with either the Cinque Terre Towns or the Amalfi Coast. I hope that helps!
Otherwise here is a list of the best Italy vacation regions to visit.
1. Northern Italy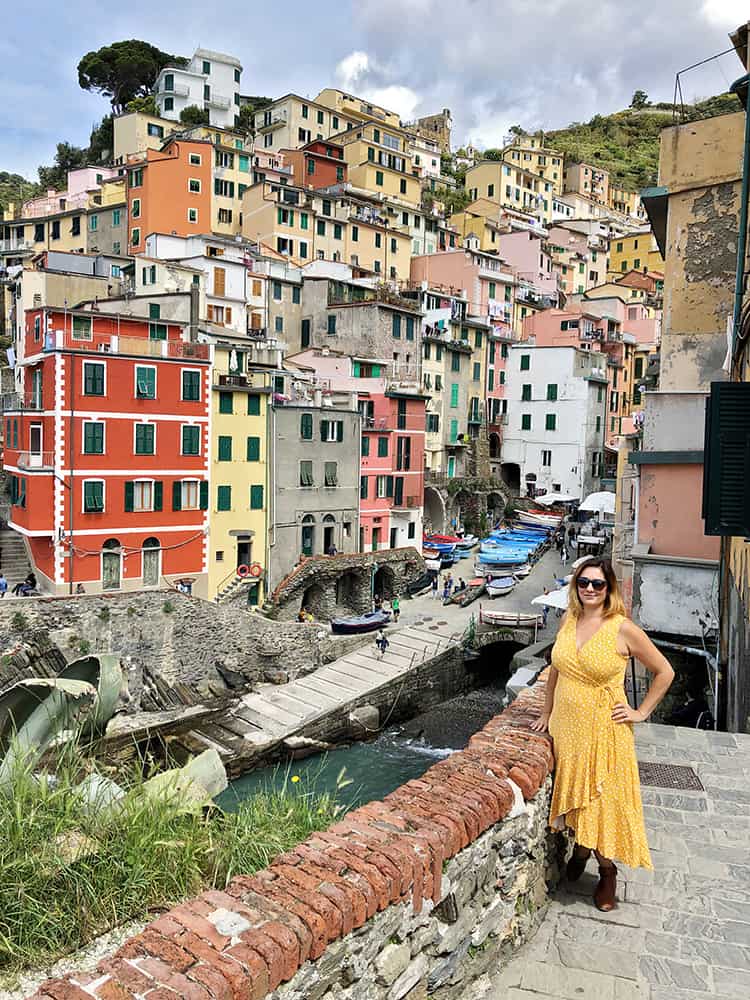 Some of the best destinations in Italy are located right here in Northern Italy, which is why I recommend it as my first pick for first-timers.
There's so much to do and see in this region that, honestly, one trip does not suffice! Whilst you can read all about the 15 best places to visit in Northern Italy here, we also wanted to list our absolute top favorites below.
Top destinations to visit in Northern Italy:
Thankfully, Northern Italy is the most developed part of the country, so transportation will be convenient. You can easily hop on one of the high-speed trains and get from point A to B in no time at all. You can grab a 10-day Italy-by-train itinerary here if that is your preferred way to travel.
As there are airports in Rome, Milan, and Venice, we recommend making any of the three your home base. You could also easily fly into Rome, move on to Venice, and then fly out of Milan.
You could start off by exploring the perfect amalgamation of the past and the present in Rome. Think art museums, historical monuments, and nightclubs!
If possible, try getting around Milan in a metro in a single day by visiting the Castello Sforzesco, Duomo di Milano, Terrazza Aperol, and Galleria Vittorio Emanuele II. And since Milan is known for being home to various luxury fashion brands, why not spoil yourself at Via Montenapoleone?
Northern Italy is one of my absolute favorites as it is much cleaner than Southern Italy which is a bit more ummmm … rough around the edges.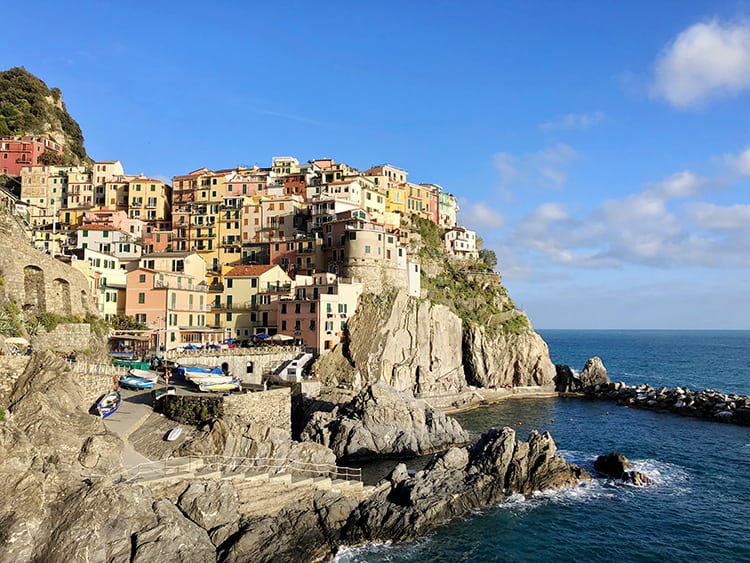 Whilst Tuscany is in the North, I've added it by itself as the next point, because there are so many beautiful places to visit that you could easily just focus on Tuscany for your first visit to Italy.
2. Tuscany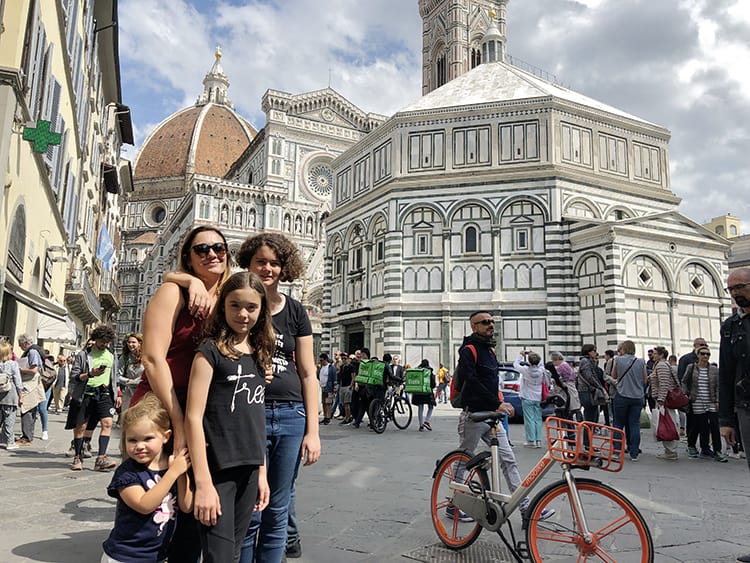 Popular among couples (although great for families too!), Tuscany is your one-stop destination for all things love and romance! With vast wheat fields, lush meadows, and cypress-lined roads- the region looks like it's straight out of a medieval romance movie.
There are so many beautiful places to visit in Tuscany. You can either browse our full list of the best places to visit in Tuscany here or simply add a few of the top destinations from our shorter list below.
If you choose to explore this Italian area, we suggest checking out:
You can choose a base (we based ourselves in Lucca) and then explore smaller Tuscan hamlets on day trips as well. If you are traveling with kids, you will also find our Tuscany with kids guide really helpful.
3. Southern Italy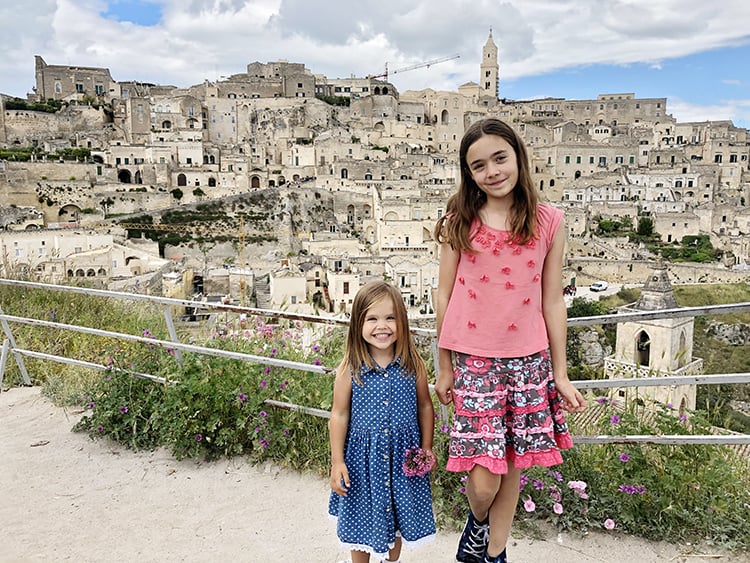 Boasting stunning landscapes and rich cultural heritage, southern Italy is at its best during springtime. And if you've got more time in hand, you could stay a little longer and check out the beaches in summer.
Southern Italy is a little more rough around the edges in comparison to Northern Italy, you will find more rubbish along the roads, the roads a little more full of potholes. But we loved this region none the less, and you can find some truly special places here.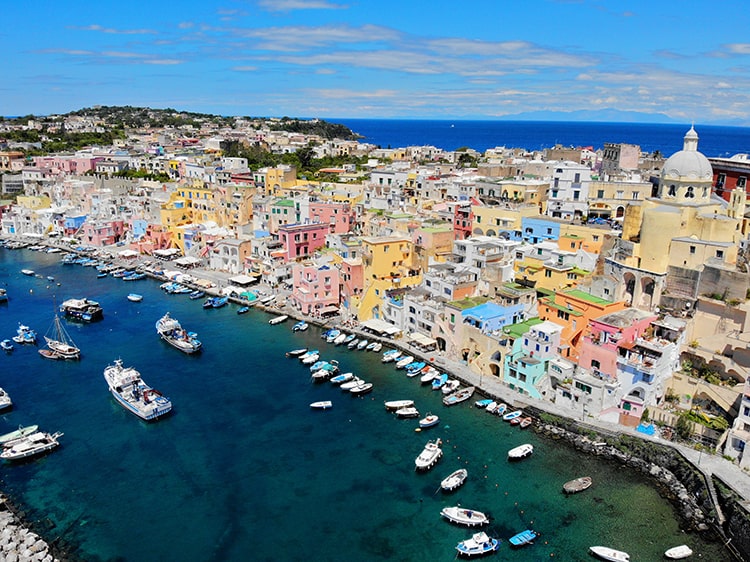 Find our full list of the best places to visit in Southern Italy or browse through our shorter list of the top destinations below.
The most popular destinations are undoubtedly:
Capri,
Sorrento,
Matera, and
Sardinia.
A pro tip here would be to get your hands on fast-track entrance tickets while visiting archeological sites to skip the line.
4. Sicily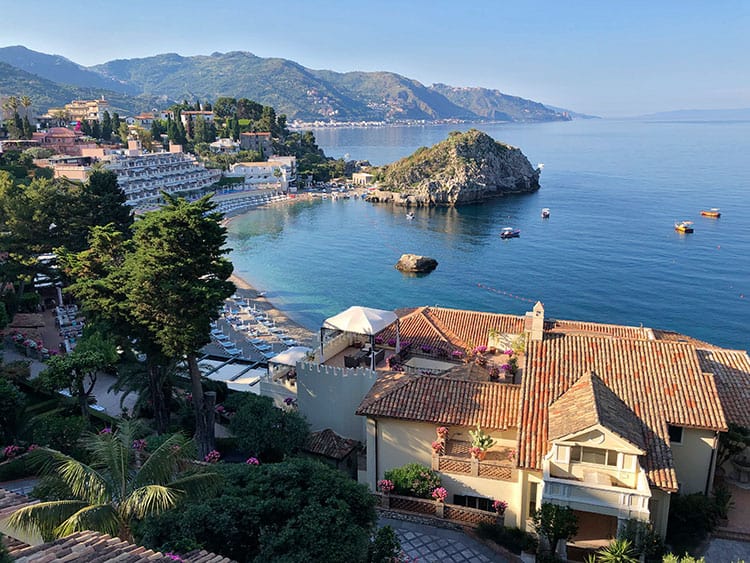 Being the largest Mediterranean island, your time in Sicily is going to be power-packed with gorgeous scenes, unforgettable adventures, and scrumptious seafood.
In our opinion, the best mode of transportation to explore this exotic island is a car, more so because public transportation is often delayed. 
Again, Sicily is huge, so one week wouldn't suffice. However, if you plan ahead, you could make the most of a short trip by renting a car for more flexibility in your itinerary.
You can find our full list of 11 places to visit in Sicily here, or simply browse our list of our favorite places below.
The most popular places in the region include:
You can find our Sicily road trip here – a great way to skip out on all the research we had to do in order to put our plan together. Or you might prefer to grab our 10 days in Sicily itinerary here.
5. Puglia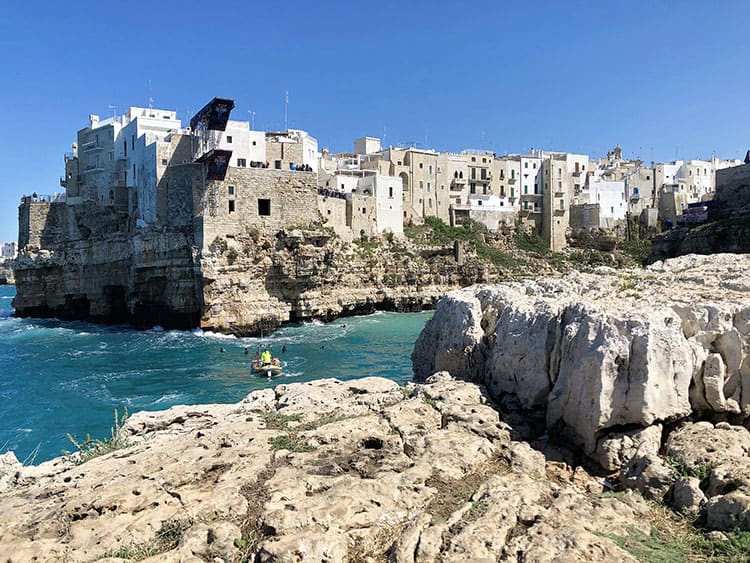 Known as the heel of Italy, this southeast region is not as popular among tourists, but we'd like to change that mindset! In fact, it would make a great first-time visit to Italy if you want to experience the best of the country with half the crowd.
With cities like Alberobello, Ostuni, Polignano a Mare, and Lecce, Italy's best-kept secret deserves to be noticed by travelers worldwide.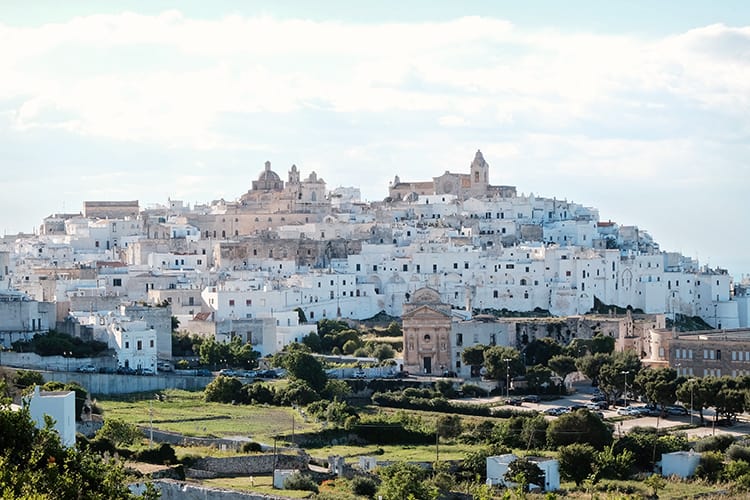 We especially recommend staying in trulli in Alberobello for a unique once-in-a-lifetime experience.
Not sure which places to include for your trip to Puglia? Here is our list of where to go in Puglia for a trip of a lifetime!
Now that you have managed to narrow down where to travel in Italy, it is time to start planning the trip.
How to Plan a Vacation to Italy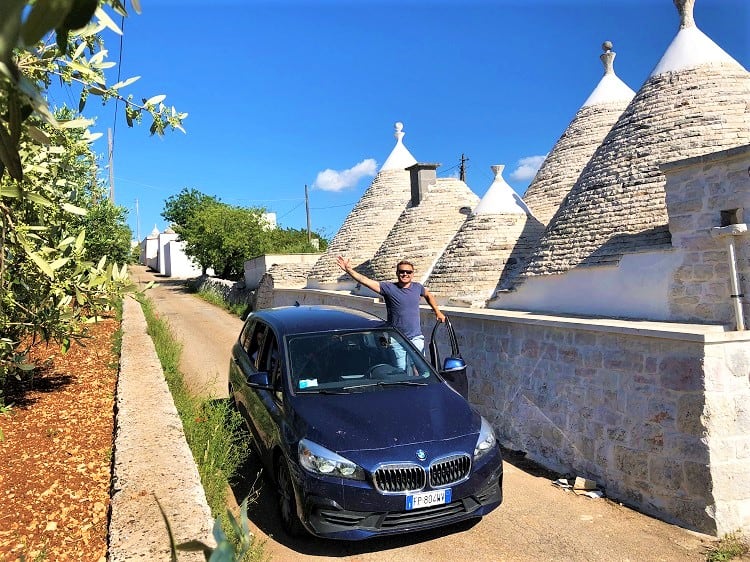 Okay, this is the moment! It is time to start putting together your plan
1. Decide where to go and how long to go for
Most of the time, we all have to start off with the time we have available for this trip. How long can you go away for? Once we know this, we can figure out how many destinations we can manage to visit on the trip.
As a broad guideline, we recommend 3-4 nights for bigger cities and 2-3 nights for smaller towns.
Now it is time to figure out where you want to go. Use our resource section above on where to travel to Italy for the first time. What would you love to see? Which destinations are on your bucket list?
Make a list of them all, and organize them into regions so you know which destinations are easy to visit together in one trip. Then make your decision on where you will be able to go for this trip.
2. Decide where you will fly in and out of
Now that you know where you will be going, figure out where you will be flying in and out. You could choose to fly in and out of one destination such as Rome or Milan, or fly into one destination and out of another, for example, you might like to fly into Rome, then travel to Venice, and fly out of Milan.
And then it is time to secure those flight tickets. Here is a list of some of the coolest travel accessories to help you survive your long-haul flight!
Check out our post on the best flights to Italy to make sure you choose the best airline when booking flights.
3. Book your travel insurance
We never travel without travel insurance with Safety Wing. We have claimed on our travel insurance more than once, claims that would have cost us A LOT out of our own pockets. Don't skimp out on insurance!!
Travel Insurance: Safety Wing offers incredible plans and is one of the few insurance companies that allow you to grab insurance when you are already traveling!  Click to check on their plans and prices.
4. Book your accommodation
Now that you know which date you will be landing in Italy, you can start booking your accommodation for the trip.
Accommodation in Italy: We always start our accommodation research with Booking.com. We find that Booking.com offers a fabulous range of accommodation, from luxurious resorts to home rentals (and we often find the prices for these rentals are cheaper when compared to sites like Airbnb). Click here to start your research for accommodation. 
5. How will you get around?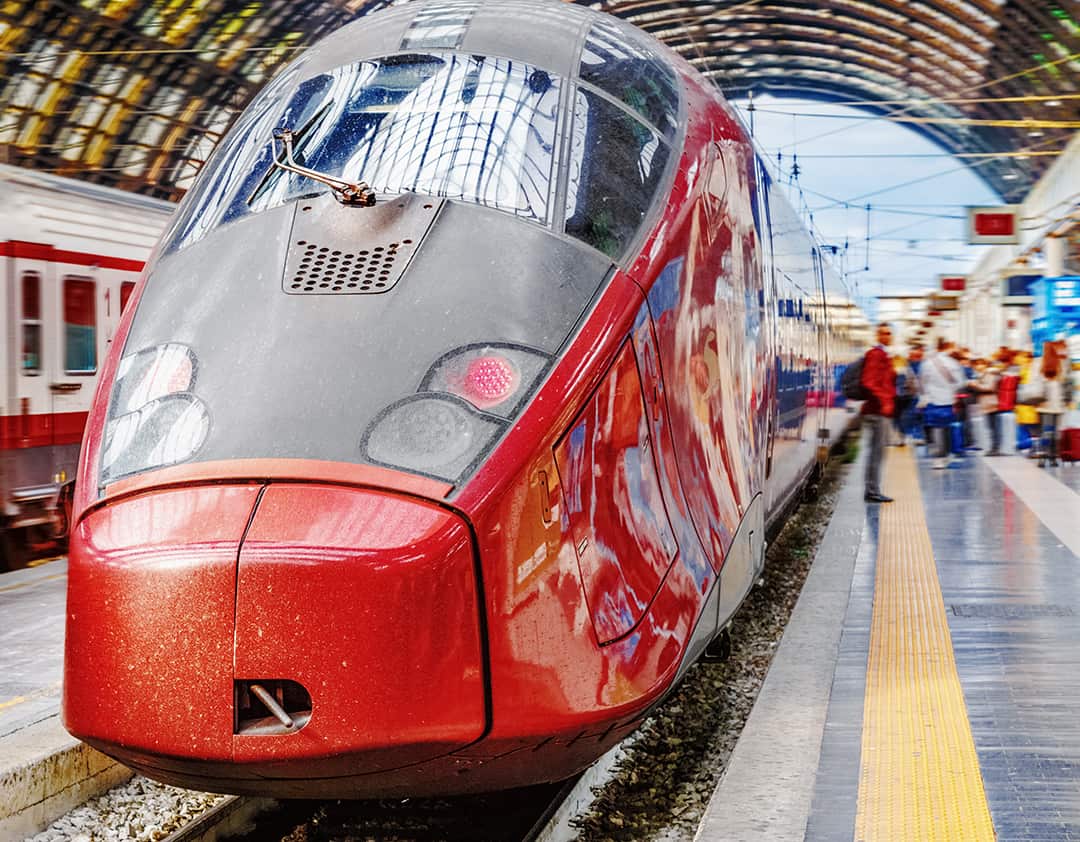 Lastly, think about how to want to get from point A to point B. You might prefer to simply hop on a high-speed train (if that option is available for your destinations). Or you might prefer to travel more lightly, stopping along the way at cute towns with a car rental.
6. Plan your itinerary
Next, it is time to start planning what you will be doing in each destination. You can easily do that by searching through our list of blog posts below. This is the fun part that I love most. 
And lastly, familiarize yourself with the basics that you should know before traveling to Italy. You will find a list of all the basics below.
Italy Travel Basics: What You Need to Know!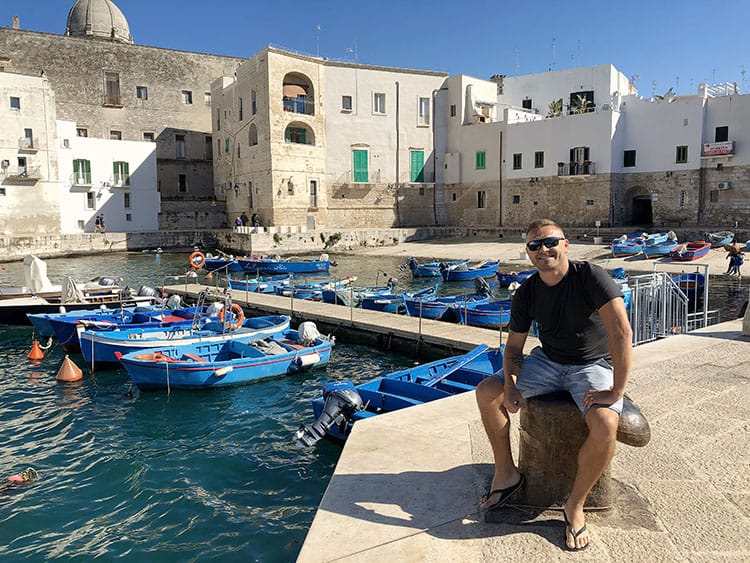 Let's have a look at what you can expect when you travel to Italy.
Language: The main language spoken in Italy is Italian.
Whilst you will find English being spoken in many cities, it will be hard to find English speaking Italians in smaller towns and villages.
Currency: The currency in Italy is the Euro.
Airports: There are many international airports in Italy. The busiest of which is probably Rome, Naples, Florence, Milan and Venice.
To save time on your holiday, make sure you choose to fly in and out of the airport that is located closest to your holiday destinations.
Visa Required: Most tourists traveling to Italy will not need a visa (if your stay is 90 days or less), however, it is important to note that Italy is part of the Schengen agreements, so if you are traveling from one of 26 states that are part of the agreement, then you can use your Schengen Visa to travel to and stay in Italy for up to 90 days. 
International Driver's License Accepted? You will need to acquire an international driver's license to drive around Italy.
It is a good idea to have both the International as well as your normal driver's license on you at all times as we found that they often ask for the foreign license.
Is it Safe? Italy is a safe country to visit. Petty crimes such as pick­pocketing are common at busy tourist sights and attractions.
It is also recommended to be aware of trains for petty crimes as well. It is always a good idea to have a sling backpack for travel so that you can keep your belongings close to you (extra bonus points if they have anti-theft features). 
WiFi Availability: Free WiFi in Italy is readily available at cafes, restaurants, and hotels.
For those who prefer to be connected 24/7, you can easily grab a holiday SIM card before leaving the airport or train station. Here is a complete guide to buying a SIM card for Italy.
Credit Cards and ATMs: You can easily find ATMs that accept foreign bank cards. You will also find that you can use your credit card in most shops, restaurants, and tour operators.
Personally, we do always have some Euros on us though, so that we can use that to pay for smaller things such as metro tickets and toll roads with cash if needed.
Plugs: You will most likely need special plugs for Italy. The plugs in Italy are Type C, F, and L. The standard voltage is 230 V, and the standard frequency is 50Hz.
We love buying plugs that are suitable for many countries, it makes it so much more versatile. Here is a universal adapter that I can highly recommend. 
Italy Travel Videos
We have loads of fun videos of our travels to Italy on our YouTube channel.
Click play and don't forget to subscribe! (You can see more videos on our YouTube Playlist)
Italy Travel Blog Posts
We visited many places on our Italy travels; we rented a car and enjoyed traveling from one area to the next. 
If you are thinking about traveling to Italy with kids, check our Italy with kids guide for helpful info and tips. You can also find more helpful tips on traveling to Italy here.
Find all our helpful Italy travel blog posts below. And lastly, if we don't cover any of the destinations you wish to visit, you can also find more info on destinations on the Italy site here.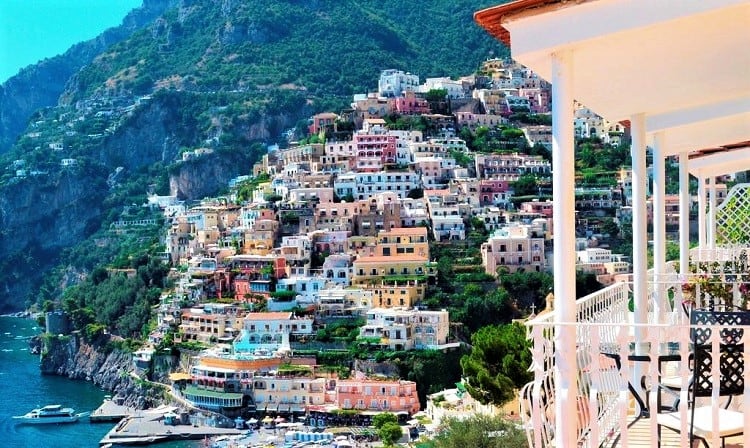 Are you searching for the best hotels in Positano with balconies and picturesque views of this amazing Amalfi Coast town? We've got you covered! Positano … CONTINUE READING