When traveling through Europe, it's ideal that your phone has easy access to the internet, so you're never left in the dark.
In our Thailand travel blog, we mention how the Holafly eSIM was our best friend, so we thought it was a fantastic idea to try out the Holafly eSIM during our time in Europe.
Throughout the eight weeks we spent traveling across Greece, the unlimited data eSIM definitely came in handy. We used it for everything from booking taxis to sharing our best experiences with loved ones on the other side of the world.
There are several eSIM providers, so finding the best eSIM for Europe travel can be difficult. However, that's where our first-hand experience of the Holafly eSIM will come in handy.
So before you go ahead and buy any old eSIM for European travel, read through our honest review of the Holafly eSIM to help you make the best decision.
If you like the sound of the Holafly eSIM from our review, get your eSIM for Europe and receive a 5% discount when you use this code: WANDERLUSTSTORYTELLERS.
Holafly eSIM for Europe Review
The Holafly eSIM is a fantastic option if you want to travel Europe without worrying about buying a standard SIM for each country you visit.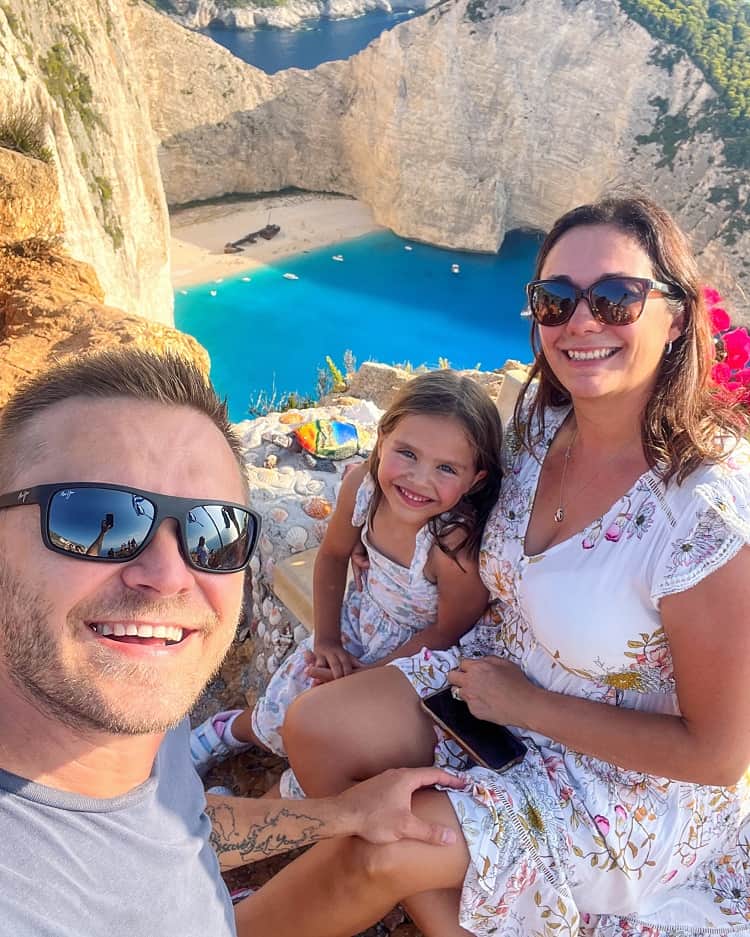 You can use Holafly in 40 countries across Europe, including all of the European Economic Area. Unfortunately, if you travel to Eastern Europe, the eSIM will most likely not work.
What The Holafly eSIM Includes
One of the best things about this product is the seamless connection to the internet. When you travel across country borders, you won't experience any service interruption.
The eSIM is very easy to use, and you get a QR code sent to you with instructions on how to install the product within seconds after your purchase.
Here is a list of what the Holafly eSIM can and cannot do, so you have a full gauge of the product.
Advantages Of A Holafly eSIM
The eSIM is easy to purchase online, and activation can occur minutes after buying the product.
It is a prepaid service, so you can buy your unlimited data plan in advance and activate it once you arrive at your destination.
The eSIM automatically switches between network providers when traveling across countries.
The Holafly eSIM is more affordable than an international data roaming plan.
You can keep your original WhatsApp number and local SIM card connected to your phone.
Holafly provides extremely helpful 24-hour customer support via email, and they respond even quicker when communicating through Whatsapp.
Disadvantages Of A Holafly eSIM
You won't receive a local number as the product is for multi-country travel.
You cannot share data with the product, so you cannot hotspot to another device such as a laptop or a family member's phone.
The product supports most smartphones, but it's essential to know your smartphone's compatibility with an eSIM.
The eSIM is a data-only service, so you cannot make local or international calls, but WhatsApp and Facetime calls are possible. For that, you'll need to use your primary card.
Price List For The Holafly eSIM
We used the 60-day Unlimited Data eSIM package that Holafly provides, but if you intend on staying for a longer or shorter period, here is the price list:
5 Days Unlimited Data – $18.87
10 Days Unlimited Data – $33.77
15 Days Unlimited Data – $46.68
20 Days Unlimited Data – $53.64
30 Days Unlimited Data – $63.57
60 Days Unlimited Data – $83.44
90 Days Unlimited Data – $98.33
How You Can Use Your Holafly eSIM
The Holafly eSIM is a data-only product, so if you intend to make calls, you will need to use your original SIM. We didn't use our original SIM all that much during our time in Greece, as you can use Whatsapp to make calls and send messages internationally.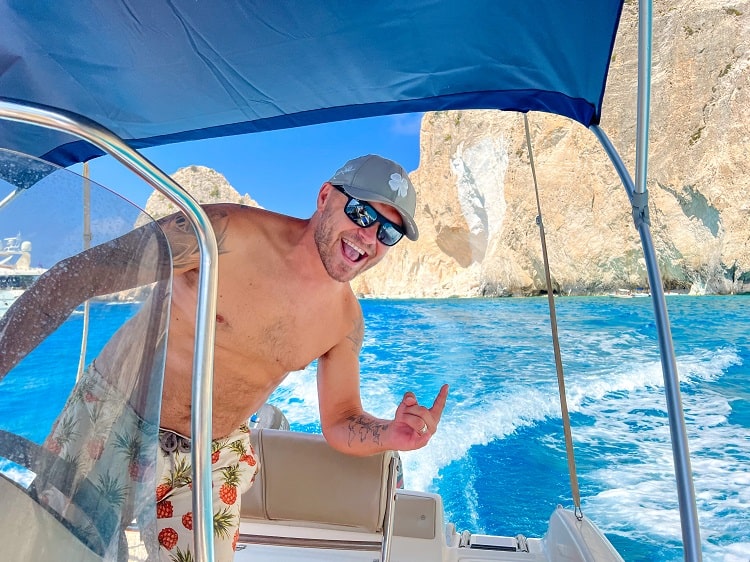 As the SIM only includes data, you don't receive a local number, so keeping your local SIM active while in Europe is essential. As far as accessibility goes, the Holafly eSIM is the best in the business and offers you unlimited data at an affordable price.
Our Opinion Of The Holafly eSIM For Greece
During our travels through Greece, the 60-day Unlimited Data eSIM was a lifesaver. We went to many main cities on the mainland, such as Athens, and some islands like Zakynthos and Kefalonia. Despite moving around so much, we never lost connection to the internet, and the service was always fast and reliable.
Other options include purchasing a SIM at the airport when landing in Greece, but these can often be complicated to set up and less reliable than an eSIM. Throughout our travels in Greece, the Holafly eSIM was reliable and easy to use. Even when we ran into issues, the Holafly support was quick to answer via email and even faster via WhatsApp.
To learn more about our experience of this beautiful country, check out our Greece travel blog and read everything you need to know for an unforgettable vacation.
Final Thoughts On The Holafly eSIM For Europe Travel
There are countless options for you to choose from when deciding on the best way to stay connected in Europe. From local SIMs to international data roaming packages, you are spoilt for choice.
However, none of these options compare to the Holafly eSIM, which offers affordable and convenient services across most of Europe. With Holafly, a once-off purchase will last you the entire holiday, offering excellent 4G and LTE internet speed.
If you are planning to travel in Europe for cheap and want to stay connected to family and friends on the other side of the world, we highly recommend getting an unlimited data Holafly eSIM.