If you are looking for a family summer vacation and you are craving a European holiday, you will be excited to know that Europe is full of amazing places to go on a family vacation in the summer.
Here are five destinations that you'll want to consider for your next summer trip that the whole family is sure to love.
Looking for a trip that is a little shorter than your summer vacation? Check out these best weekend trips in Europe!
5 Best Family Summer Destinations in Europe
Below are our 5 top destinations to travel to in Europe with your family. Each European destination is suitable for young and old, so no matter what ages your children are there is bound to be a European summer destination for you.
1. Paris
Yes, Paris! Although many know Paris to be the city of romance, it's also the ideal destination for a family summer vacation.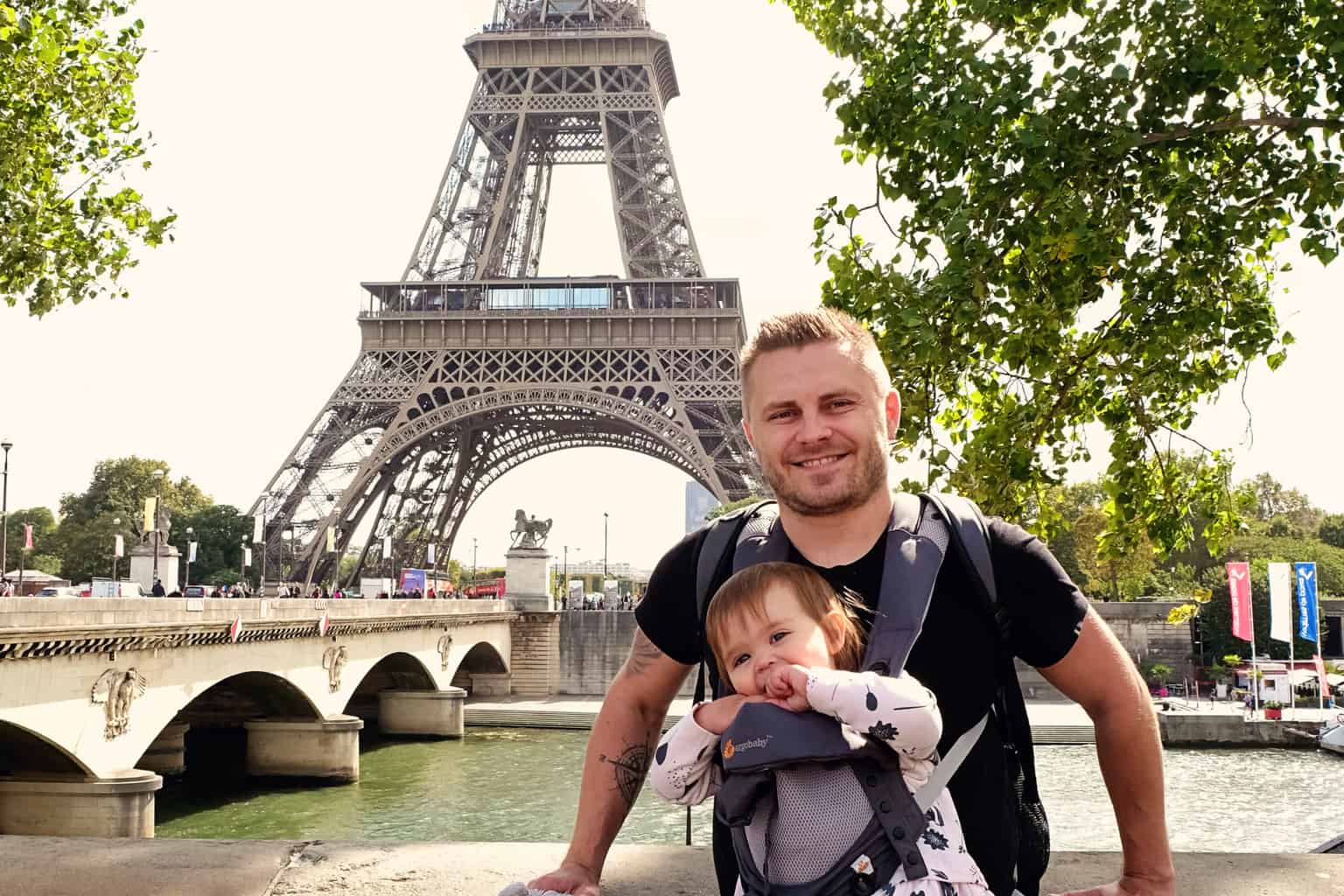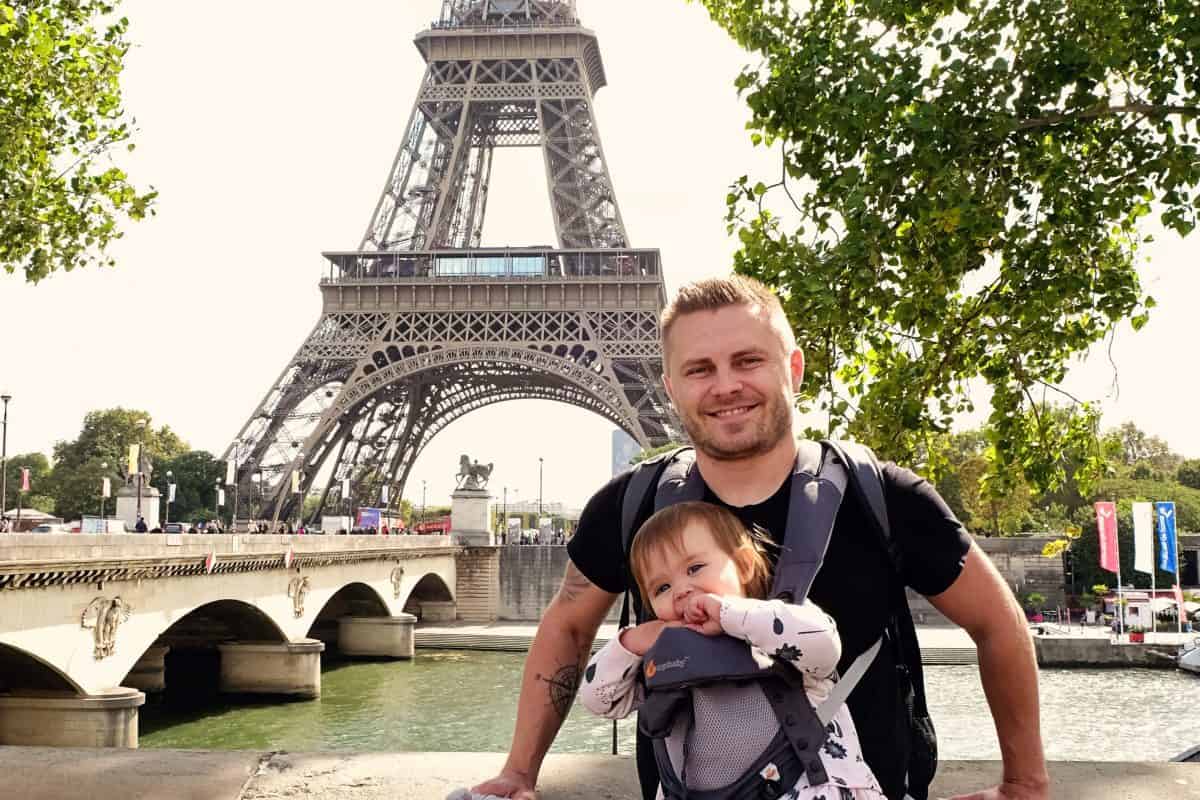 Of course, you'll want to visit the iconic Eiffel Tower, which stands 1,063 feet tall and was once the tallest man-made structure on the planet. The view from the top is simply breathtaking.
You can also relax with some fine French cuisine that's suitable for all the family at one of the tower's two restaurants.
Paris has much more to offer than the Eiffel Tower, though. For a place that the kids are sure to love, head to the Jardin d'Acclimatation amusement park and garden, which was founded all the way back in 1860.
These two attractions alone give a good reason why Paris is one of the prettiest European cities!
There are tons of things for the children and the whole family to see and do, including boat rides, mini roller coasters, mini-golf, puppet shows, and pony rides.
Other places in Paris that are ideal for the family include the Paris Catacombs, which were built between the 17th and 18th centuries, and the Grévin Wax Museum, which actually predates the world-famous Madame Tussaud's.
Of course, you'll also want to spend a day at Disneyland Paris.
It really is no surprise that France happens to be one of the best places to travel in Europe with kids.
Read More:
2. Zakynthos
If you're looking for European vacation packages that are more about sun and sea than cityscapes, consider heading to the beautiful Greek island of Zakynthos for your next family summer vacation.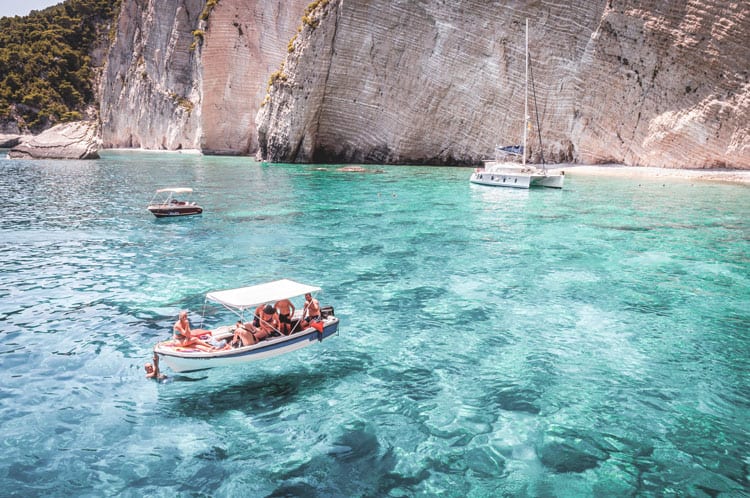 With luscious landscapes, turquoise waters, and gorgeous beaches, Zakynthos is a little slice of paradise. Laganas Beach is the largest beach on the island. It's also home to Caretta-caretta sea turtles. The endangered turtles lay their eggs on the beach during the spring and summer months.
The small town of Vasilikos is a lovely place to explore if you're looking to soak up some local culture and get away from crowds of tourists. It's located on the southeast peninsular of the island.
If you want to explore more of Zakynthos, you have the option of hiring bikes or quads. The island has many traditional Greek restaurants with delicious food that all the family can enjoy, too.
3. Istria
Istria County in Croatia is one of the most popular destinations for visitors to the country. In addition to beautiful hilltop towns like Porec and Umag, Istria has much to offer, including stunning beaches, mountain villages, and lots of kid-friendly attractions.
There are two fantastic water parks: Istralandia and Aquapark Aquacolors.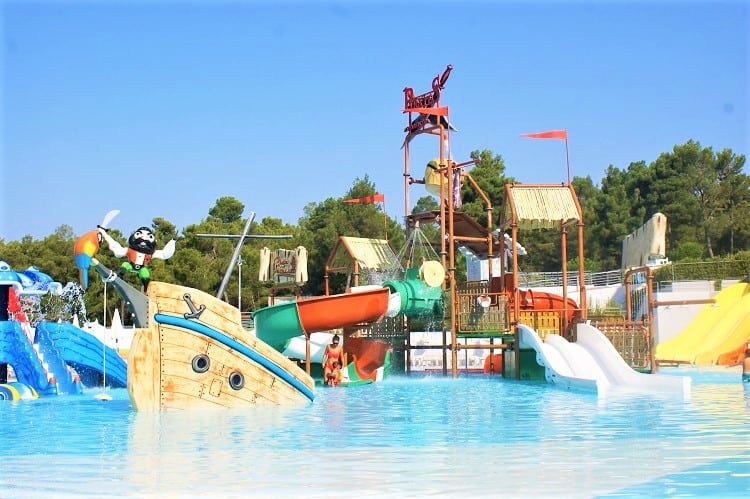 There is also an amazing dinosaur-themed amusement park called Dinopark Funtana. Children and adults of all ages will love exploring the life-sized moving dinosaurs.
Istria also provides lots of opportunities for outdoor activities like boating, hiking, cycling, and kayaking.
4. Jutland
The Danish peninsula of Jutland is an ideal place for a summer vacation with the family. Castles? Check. Beaches with rolling sand dunes? Check. Long hot days? Check. Jutland has it all.
You could visit picturesque Ribe, which is the oldest town in Denmark, spend a day in the town of Jelling, where you can see Viking rune stones, or head to the seaside town of Skagen, where seals can often be seen basking on the sand.
Also, one attraction you won't want to miss when on a family vacation in Jutland is the awesome Legoland theme park.
5. Edinburgh
You could easily spend a month in Edinburgh and still not visit all of the places that are ideal for families.
In the Old Town, you can experience a real camera obscura and have lots of fun while learning interesting scientific facts at the Camera Obscura & World of Illusions.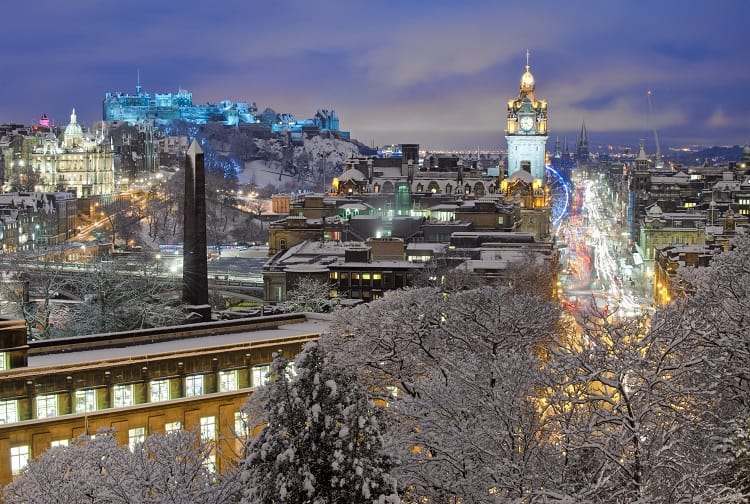 Kids will particularly enjoy the magic mirror maze. And if you head to the top floor, you can see an amazing view of Edinburgh Castle.
Other family-friendly attractions include the National Museum of Scotland, where you can brush up on Scottish history, and the National Galleries of Scotland, where you can view amazing artworks from both traditional and contemporary artists.
Oh, and if you have any Harry Potter fans in the family, you'll want to make sure you join other muggles on The Potter Trail. If you're not aware: Victoria Street in Edinburgh was the inspiration for Diagon Alley in the Harry Potter stories.
Final Words:
We hope that this list of top 5 European destinations has given you some great inspiration and ideas for your next family summer vacation.
Let us know where you decided to go and have an incredible holiday!