Vietnam. Every single time I think of you, a million pictures run through my head. My eyes light up and a satisfied smile shows up on my face. Vietnam, I fell in love with you and you left me craving for more
When my friends or the people I meet ask me:  "Why should I visit Vietnam?", I can only say this: This country is one of my absolute favourite countries to visit in Asia. There is such a large variety of fun things to do in Vietnam
If it is beautiful scenery you seek, you will find it.
If it is an incredible culinary experience you are after, you will explore it.
If it is real country style living you wish to discover, you can see it.
If it is history you want to learn, you will have it.
If it is relaxation you are chasing, you will get it.
Do I have to say more?  You just need to simply experience it yourself!  So, sit down, open your eyes wide and click through our amazing list of 15 super fun things to do in Vietnam!
Today I would like to take you on a more visual adventure in order to show you what I think are the best places to visit and experience in Vietnam.  Here we go:
Top 15 Best Things to do in Vietnam
Find below our list of some of the most fun things to do in beautiful Vietnam: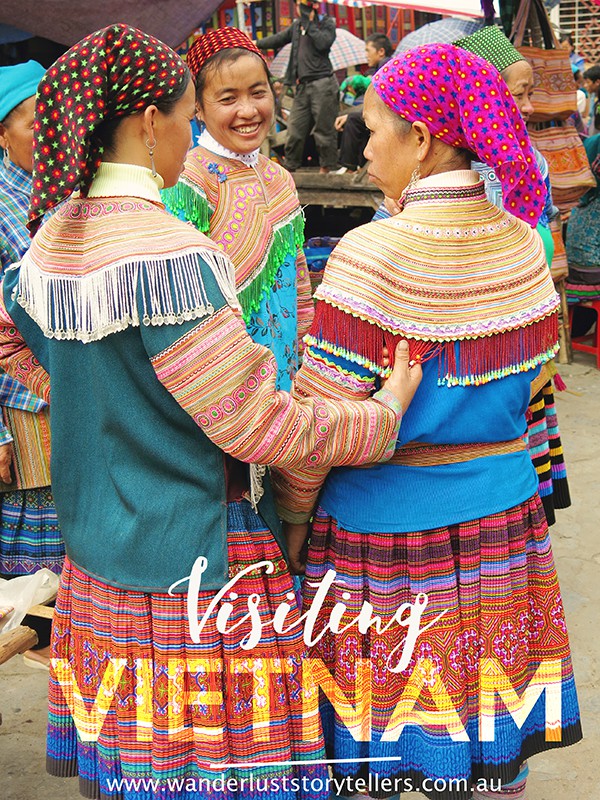 1. Take a Hike in the Sapa Valley
Take a 4-hour hike through the Muong Hoa Valley in the Hoang Lien Son Mountain in north-west Vietnam.  One of the most picturesque walks that you will ever experience.
Enjoy a 12 km hike from the township of Sapa through the rice paddies and various H'mong villages.  Awesome!  Check out our blog post on the Hike through the valley of Sapa.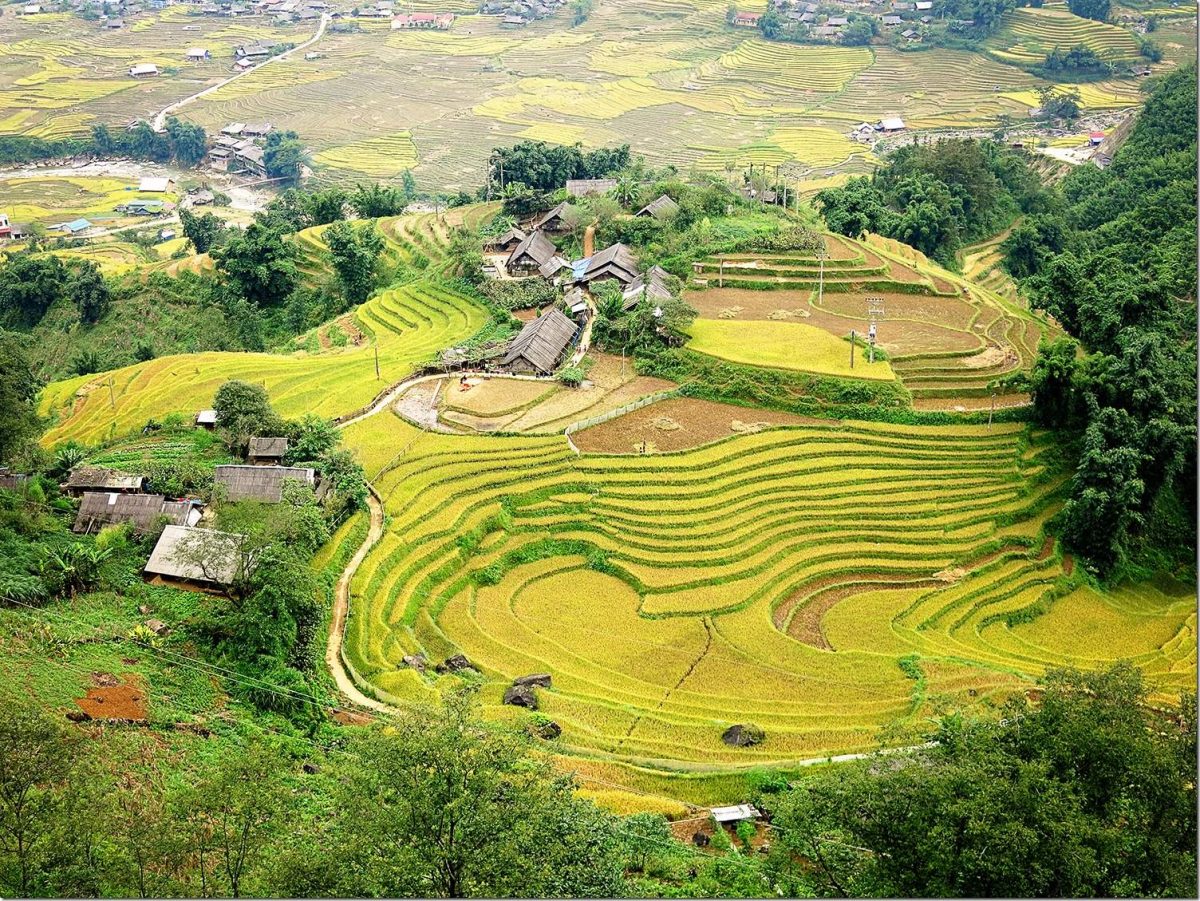 2. Stay in the Mountains
Chill out in the 'Bora-Bora-like' picture-perfect landscape, with 360-degree views on the Hoang Lien Son Mountains, rice paddies local villages.  Enjoy the peacefulness of this magical place.  I don't know about you, but when we saw this place, we simply had to stay here!
You can check out our review of the Topas Eco Lodge here.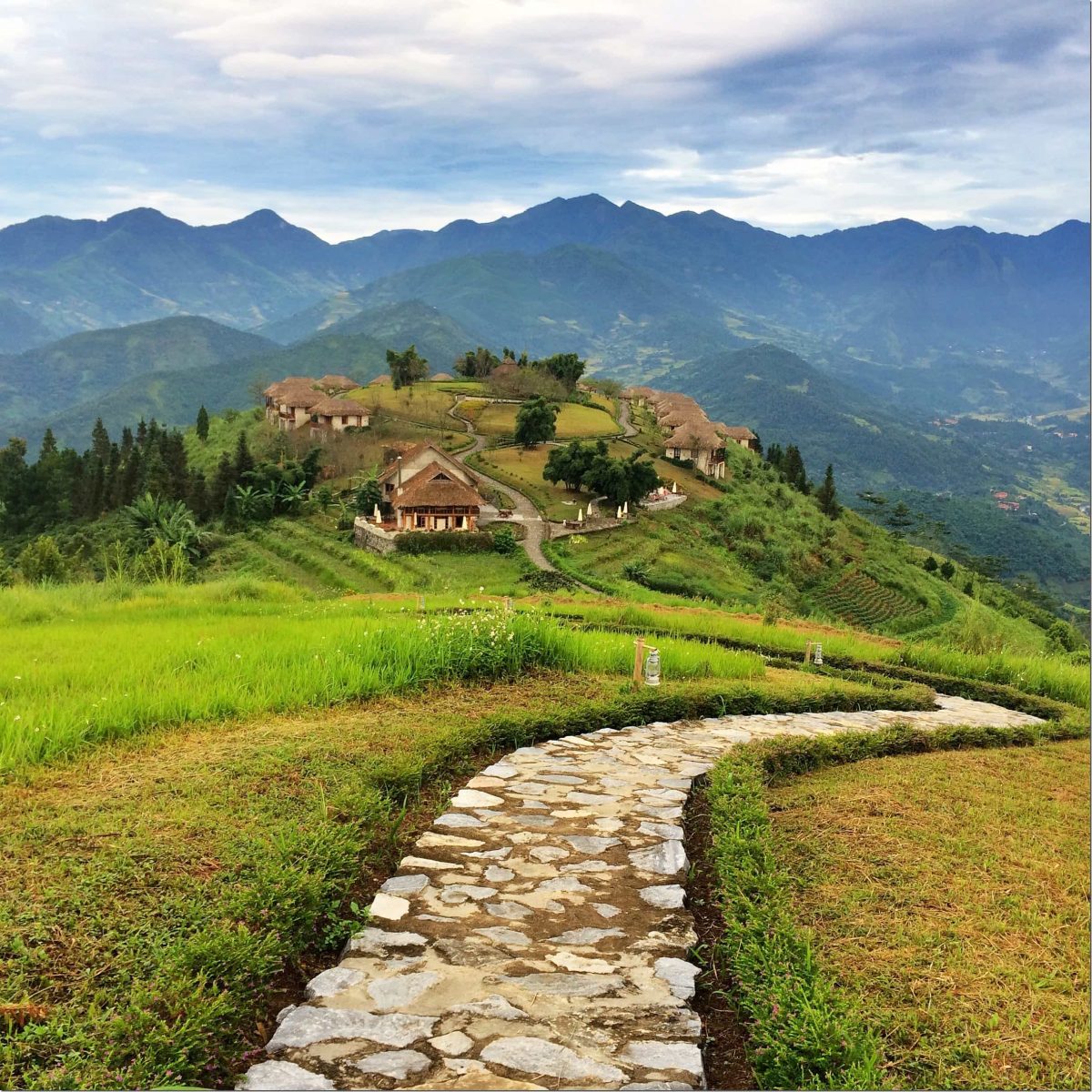 3. Try the Local Brew
Indulge in the local homemade rice vino. Now, this stuff is super strong haha…  So if you are used to the wine with a low percentage, you will be tasting something more like a liquor here!  Tasty, but fiery!
4. Ride a

70-year-old train
To travel on this train is truly an experience and a half.  A 70-year-old French-built train, a journey all the way from Hanoi to Sapa, a pretty shaky and rocky overnight adventure.
A truly one of a kind experience that you simply must do. Follow the link to see our blog post about the Sapaly Express Train.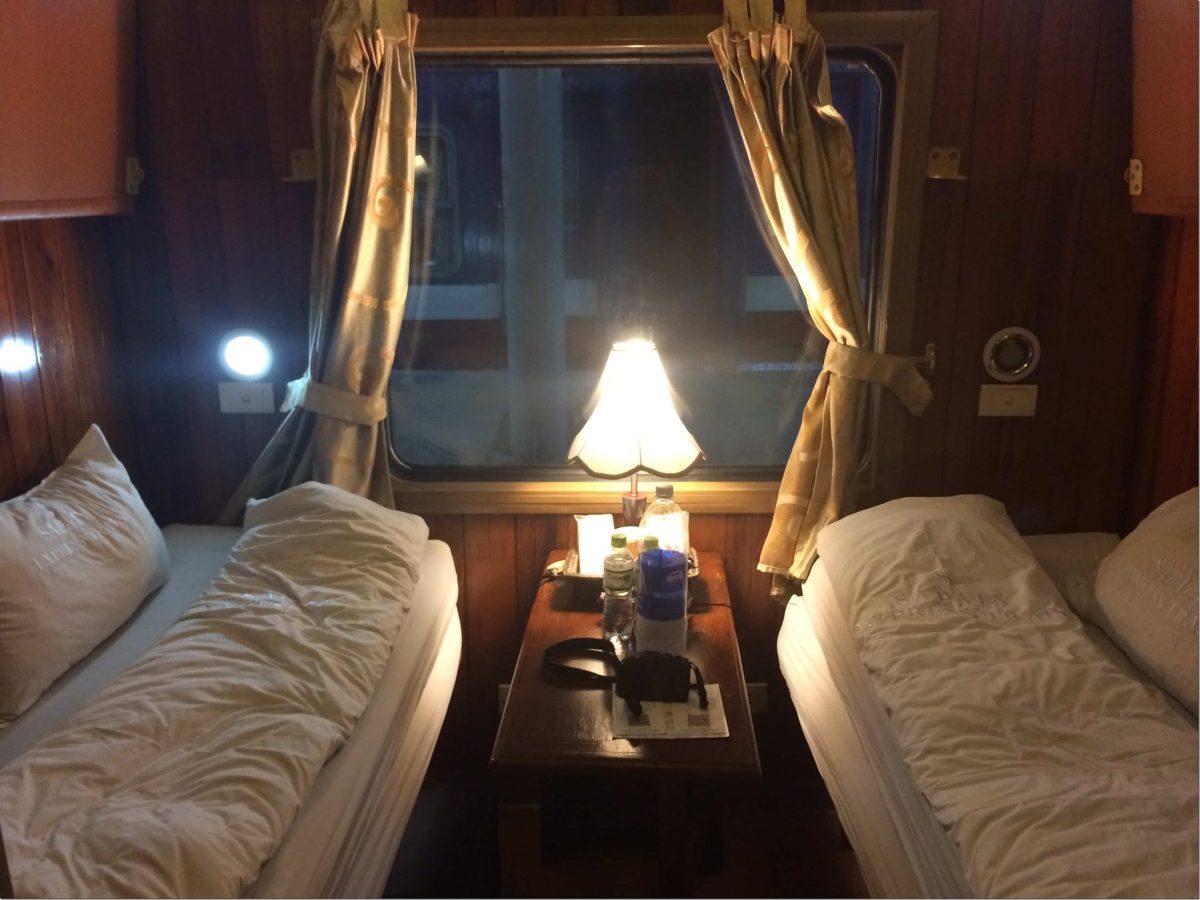 5. Visit Bac Ha Markets
Local minority groups gather at the Bac Ha markets every Sunday.
These markets are truly unique and you can find all kinds of a hand made things like brooms, intricate souvenirs and colourful clothes.  Piles of tobacco, freshly chopped meat and fish markets.  You can buy a pet, working buffalo or a pig.
And of course, indulge in a variety of delicious dishes.  Yumm!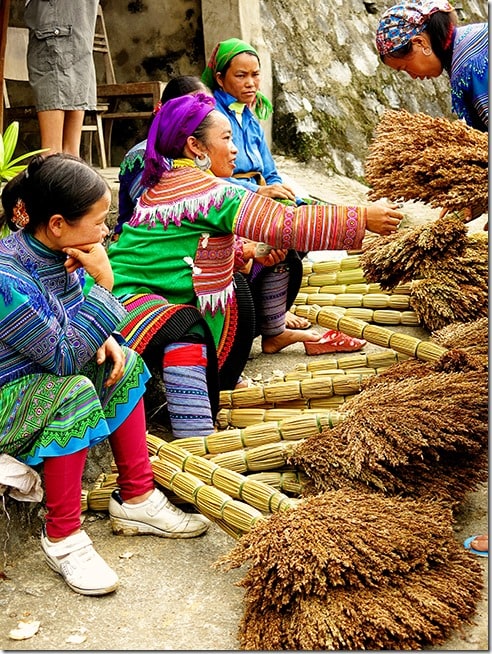 6. Check out Hanoi Architecture
Hanoi!! What is not to love about Hanoi! A city that can be explored day after day!
There are lots of things to see in Hanoi and you will find that you can always discover more gems hidden amongst all the madness of the scooter capital of the planet, haha…
Make your way to see the Notre Dame of Hanoi, get lost in the little alleys of the Old Quarter, enjoy the bustle of the local activity and marvel at the way that food is cooked and prepared! Very cool!
Here you can find the Top 5 Must See Tourist Hanoi Attractions.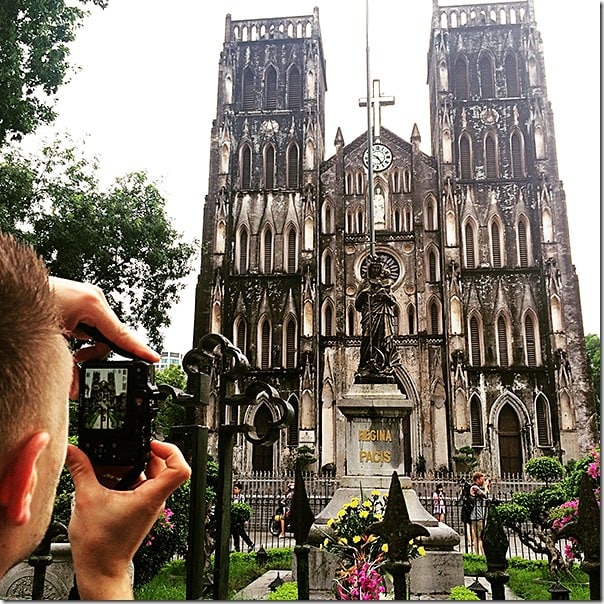 7. Follow the Train Tracks
Go on a wander through the Authentic Hanoi and see what really happens behind the curtains of the shop front streets. This will give you an insight into how people live in Hanoi.
A must on your list of things to do in Vietnam. I think the true fun of a new destinations lies behind what the guidebooks tell you to see, explore further and beyond!
To read more, click Authentic things to do in Hanoi.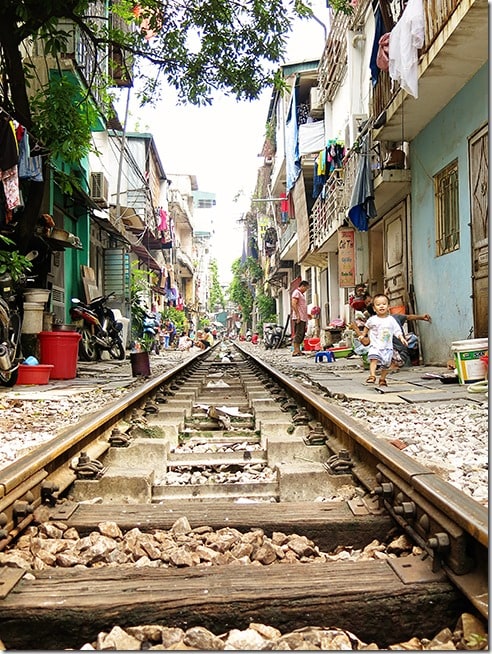 8. Try Something New!
You will meet a lot of street vendors and they all have something yummy to sell you. Take time to try something new, some fruit that you never had before or some dish that everyone else seems to enjoy!
You never know, it might just be the most delicious thing you ever tried.  Well, or not, haha…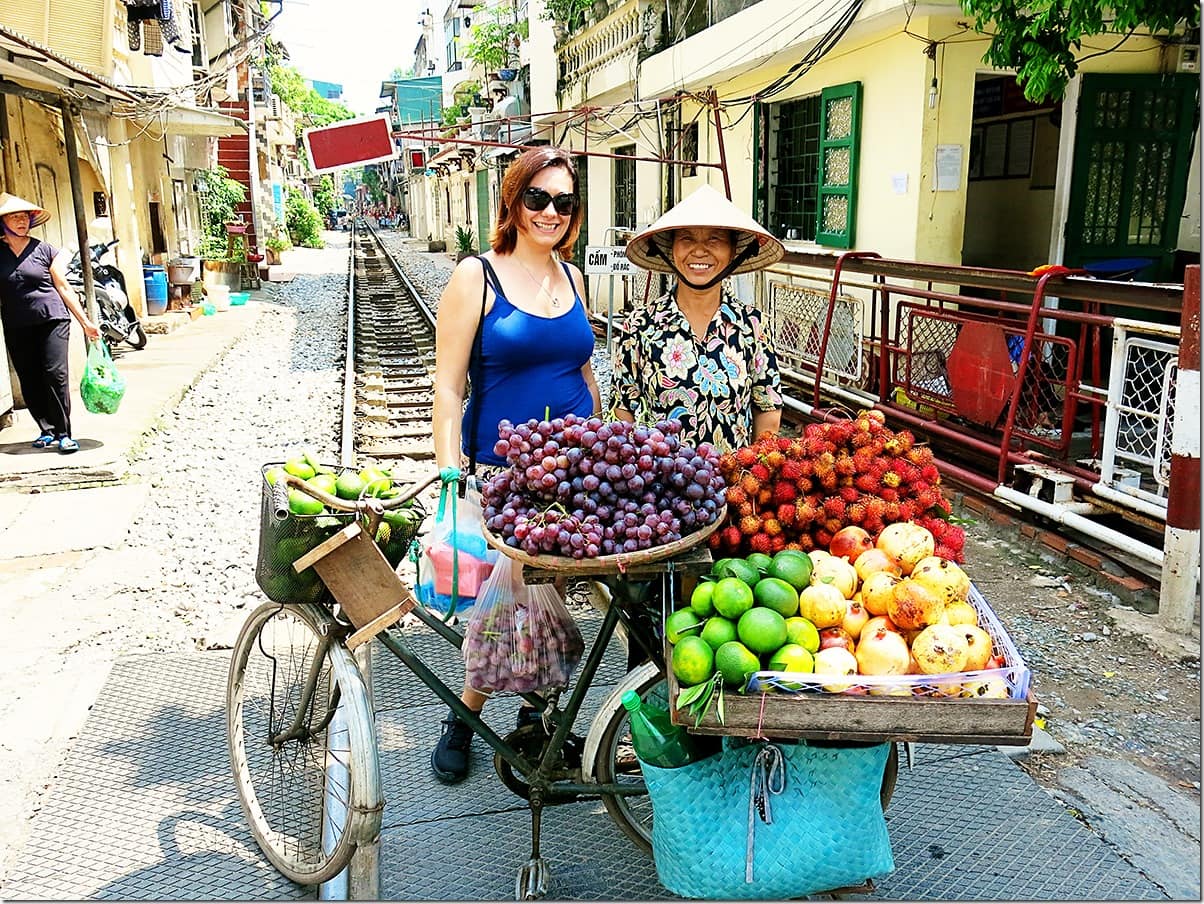 9. Spend a Night on a Little Plastic Stool!
In order to truly have a taste of Vietnam, pull up on one of the tiny plastic chairs and the smallest table you will ever sit at and stuff your face with delicious food till your belly bursts. Order a table FULL of food and drinks! With such cheap prices, you don't even have to think twice, plus that way if you don't like something, you can simply try something else!
It is what the culture is about, simply hang out on a little plastic stool all night long! It might just one of the best nights of your life, you never know! Right?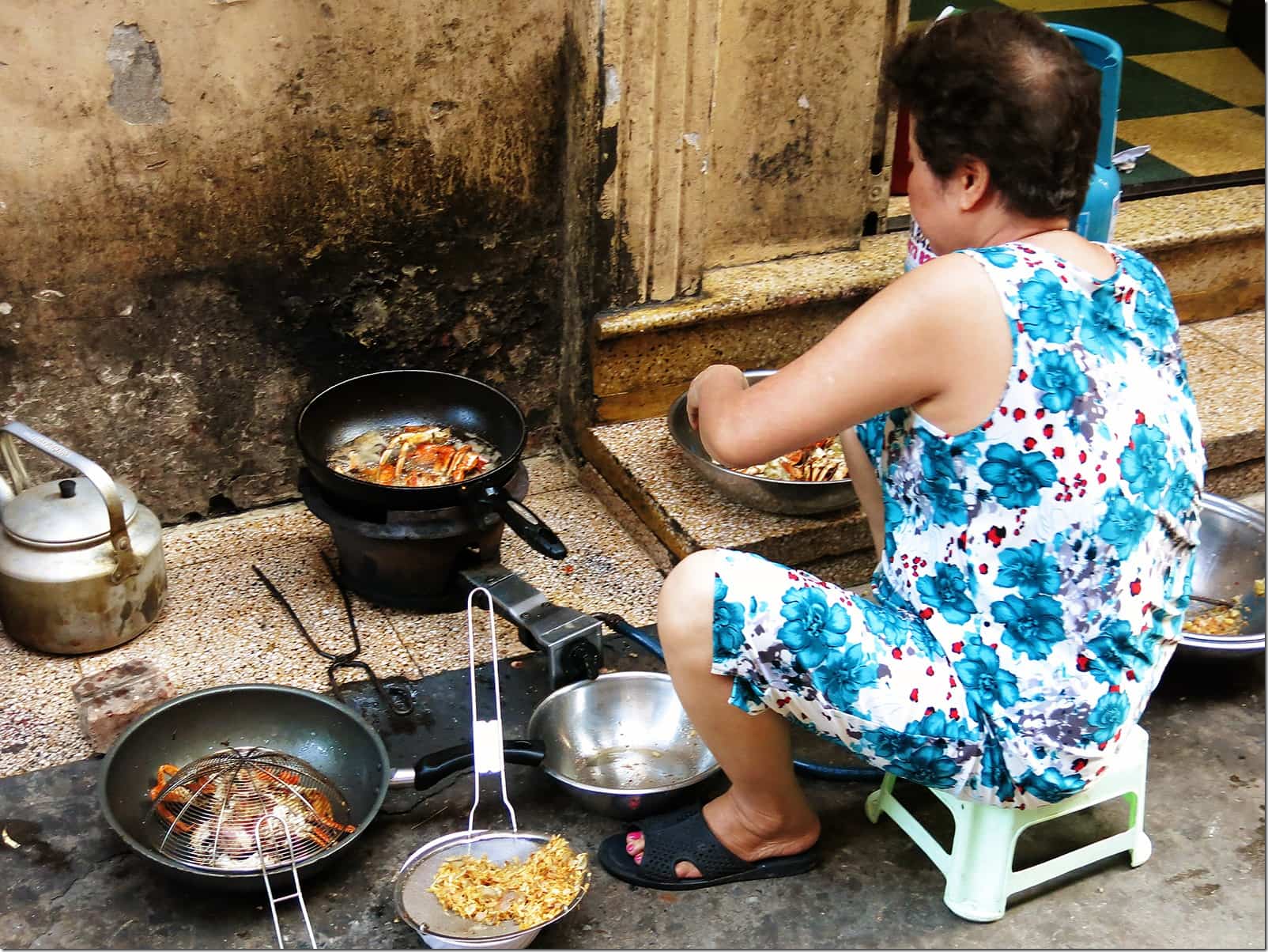 10. Try Egg Coffee
YUMM!!! Do I even have to say more?! Ok ok…  Super creamy, smooth and extraordinarily delicious Egg Coffee is a one of a kind coffee. Now I am talking to all coffee lovers here. You must try this one when you are in Hanoi.  Find Giang Cafe and take a moment to enjoy pure perfection.
Check out our blog post and a video on Vietnamese Coffee.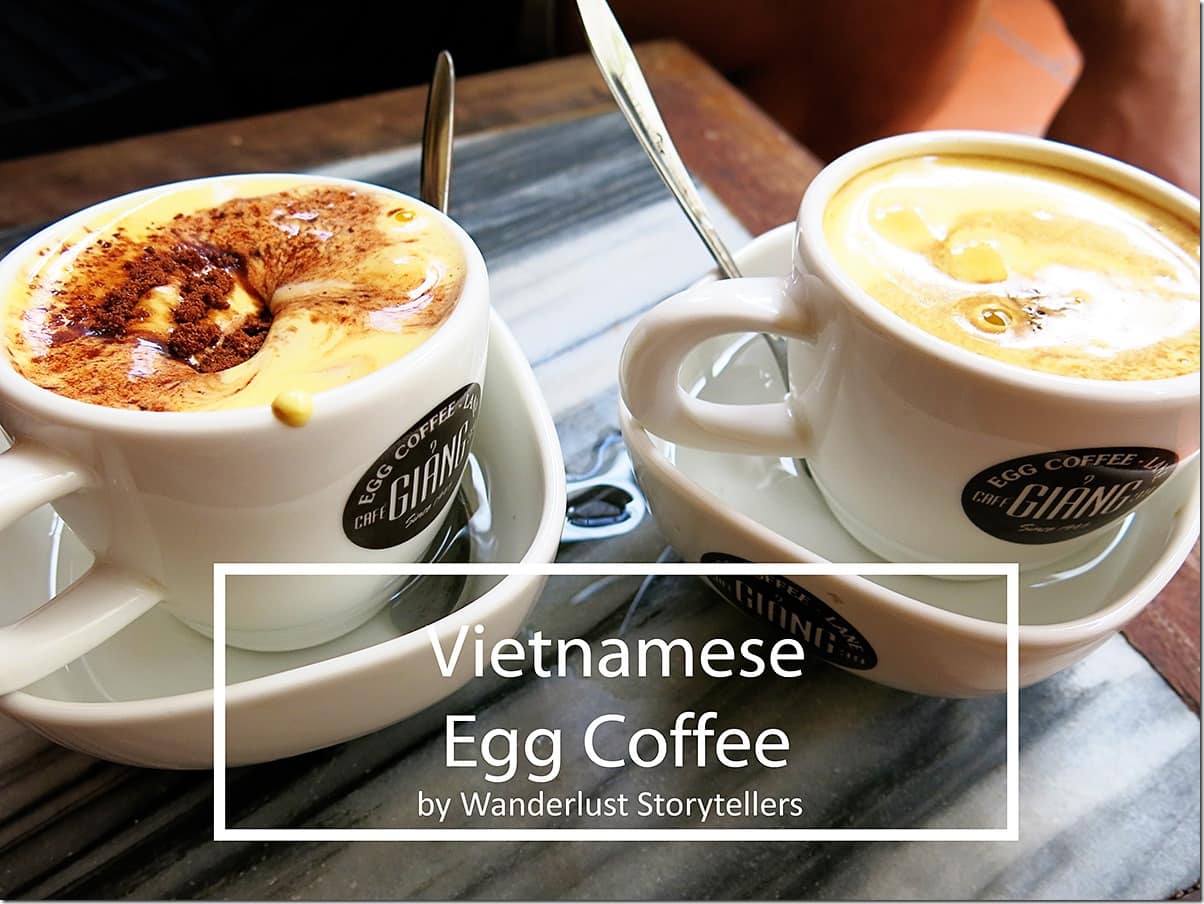 11. Climb Tip Top Island
Halong Bay is yet another one of those places where the 360-degree views just take your breath away.  This is truly a spectacular panoramic lookout. The climb might not be as much fun, but the cruise there and the view from the top sure tops the list of spectacular moments!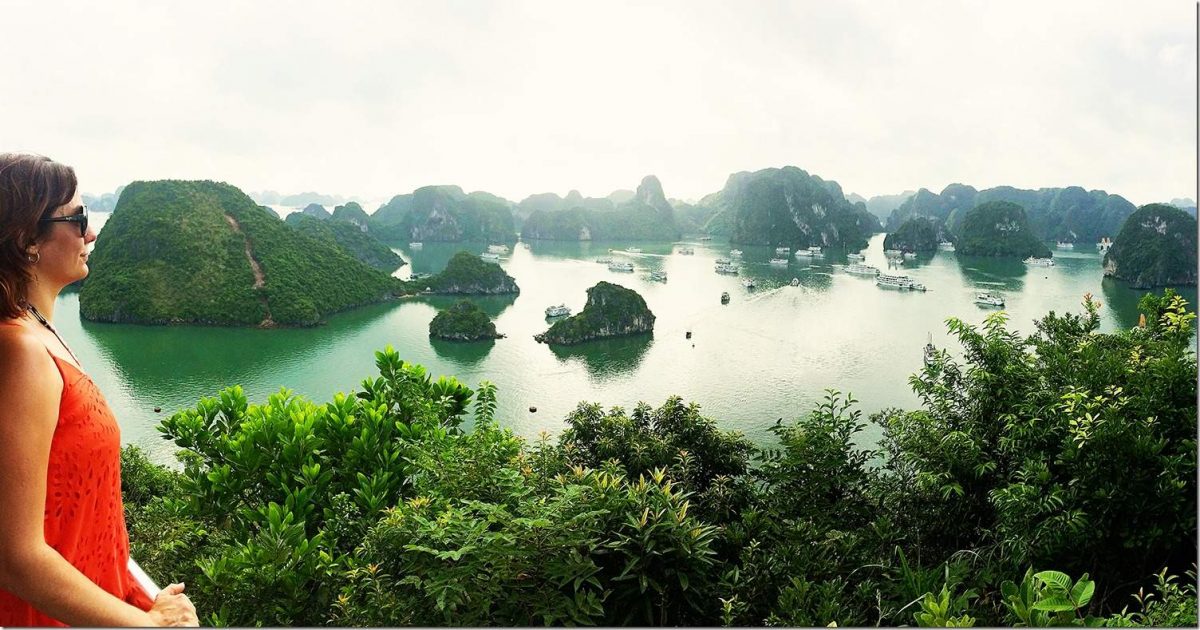 12. Take a Cruise on Halong Bay
Take a break from reality and spoil yourself.  Enjoy one of the amazing overnight Halong Bay cruises, cocktail in hand whilst cruising through the amazing Halong Bay.  This is a cruise to remember and another must on your things to do in Vietnam list.
Have some fun jumping into the water from the second level of the Junkboat, go through various caves on your kayak and try your hand at some squid fishing!
Read our post about our love for Halong Bay here.
13. Explore Hoi An – The City Of Lanterns
This place is magical. During the day the Old Town of Hoi An will provide you with sensory overload.  Awesome food, enchanting streets, multitude of history and plenty of shopping.
At night…  The Old Town thrives. The beating heart of Hoi An will mesmerise you. Colourful and beautiful!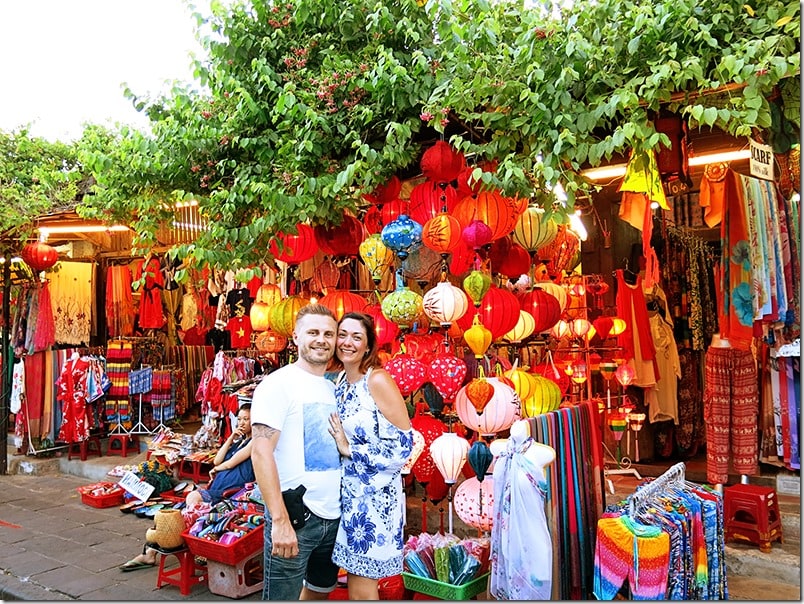 14. Ride on the Motorcycle
Nothing more fun then wind through your hair and a smile on your face when riding on your own scooter or a motorcycle. Total freedom to go where you want! What a way to explore the real Vietnam!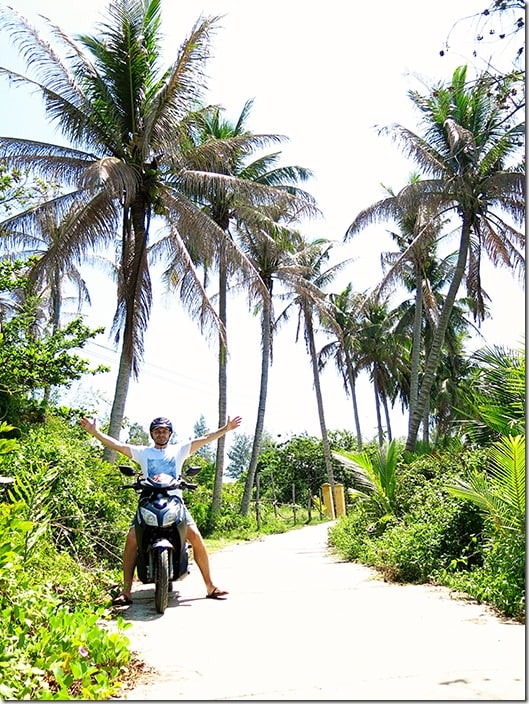 15. Relax in Style on the Beach
Veg out in style and relax on the beach… no need to say no more. We all know beach days are fun!!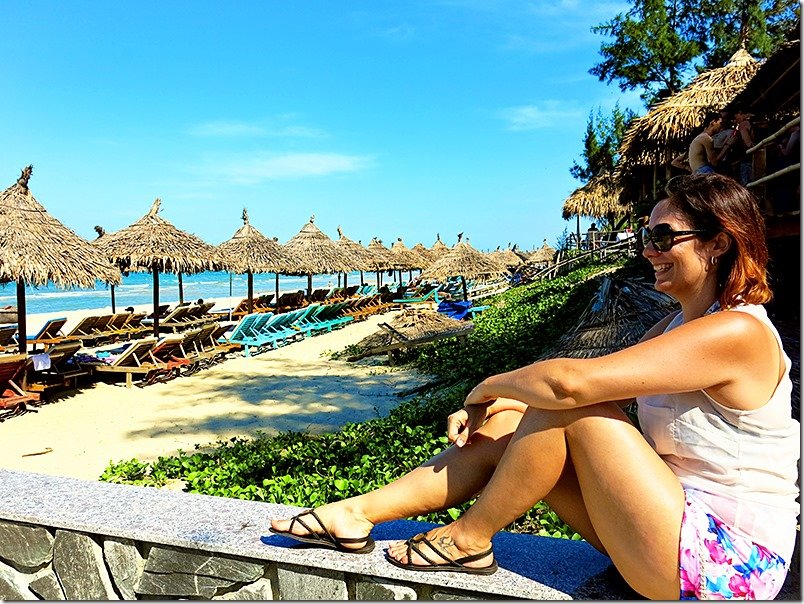 ––
Memories that last a lifetime! We will definitely be going back for more of Vietnam. A truly amazing place to visit!  A country that you offers you 'fun' for a super cheap price.
Which one of the 15 fun things to do in Vietnam caught your eye?
When are you going to book your ticket to Vietnam?
After a Related Post?