Have you been wondering about the best Countries to visit in January? I've got you covered!
January is the perfect month to step out of your comfort zone and explore so why not take a chance and visit someplace new?
We have hand-selected 38 of the best countries to visit in January with each destination chosen by passionate travel bloggers who have traveled around the world and made sure that these places are truly extraordinary.
So if you're looking for an exciting travel experience this January, keep reading to find out what our favorite countries are!
Best Places to Visit in January for Warm Weather
In need of some winter sun and warmth? We have put together the best holiday destinations in January for those travelers looking for warm weather in January.
1. Thailand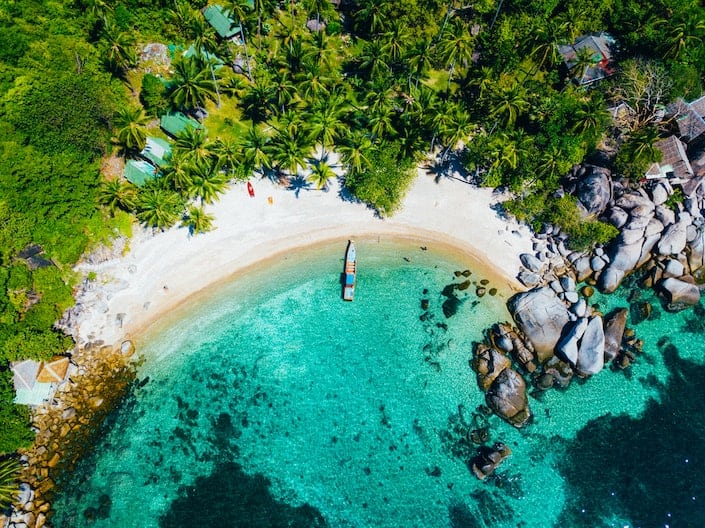 Thailand is a land of beautiful beaches, vibrant cities, and amazing cuisine. In January, the weather is perfect – not too hot and humid like during the summer months and not too cold like in the winter.
The water activities are especially great in this season, as the sea is still warm enough to take a refreshing dip! With its stunning sunsets, spectacular wildlife, and diverse culture, Thailand has something for everyone to enjoy.
So if you're looking for some fun in the sun, make sure to visit Thailand in January!
Weather in January in Thailand
January is an ideal month to visit Thailand with its pleasant cool weather. Temperatures range from the low 20s to low 30s (°C) in most places.
Expect mostly sunny and dry days, making trips convenient and comfortable.
Best Places to Visit in Thailand in January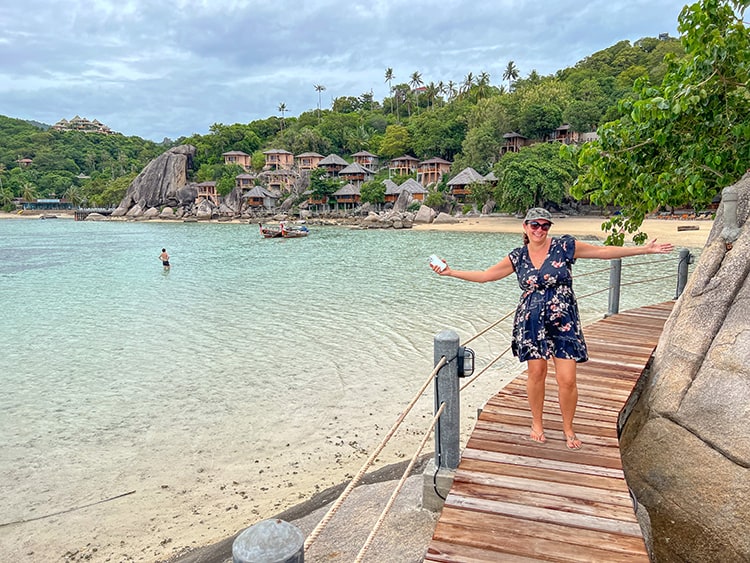 January in Thailand is a great time to explore the country and experience its unique culture and landscapes. The mild temperatures make it the perfect month for outdoor activities such as trekking through the jungle, exploring ancient ruins, and visiting local markets.

Bangkok is a great place to start, with bustling nightlife, fantastic street food, and some of the world's grandest temples. For more adventure, head north to Chiang Mai where you can visit hill tribes and take part in trekking tours.
Further south you can explore the islands of Koh Samui or Phuket for stunning beaches and beautiful sunsets. Head to Krabi and stay at one of the best hotels in Krabi to relax in a natural setting.

If you're looking for something more remote, there's plenty of opportunity to get off the beaten track and discover wildlife sanctuaries or isolated temples.
You can also rent a motorbike and travel from village to village, immersing yourself in traditional culture while enjoying breathtaking views along the way!
---
2. Malaysia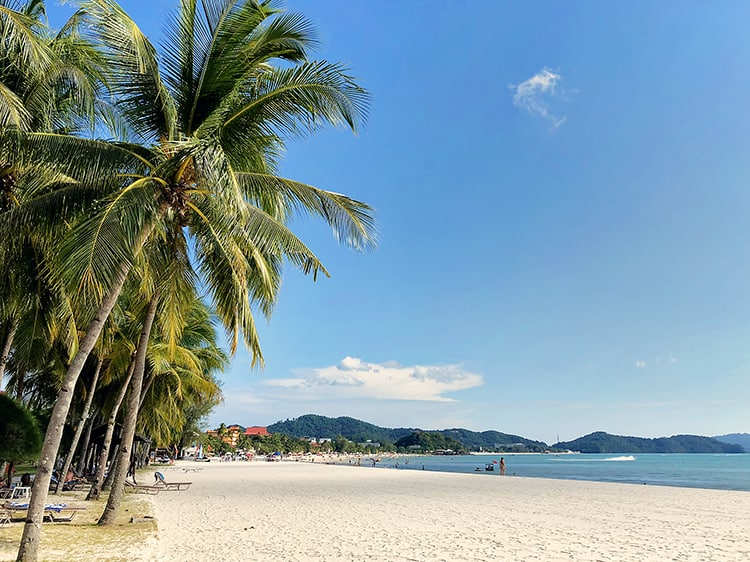 January in Malaysia is a magical time. The country comes alive with the annual celebrations of Chinese New Year, and many places are illuminated with vibrant decorations.
With the perfect combination of tropical temperatures, clear skies, and warm hospitality, it's no wonder why so many people flock to this exotic locale each year.
With many incredible sights and experiences on offer, a visit to Malaysia in January is sure to be an unforgettable journey!
Weather in January in Malaysia
In January, Malaysia enjoys abundant sunshine and minimal rainfall, except on the east coast and its islands. Average temperatures are a pleasant 30°C.
Best Places to Visit in Malaysia in January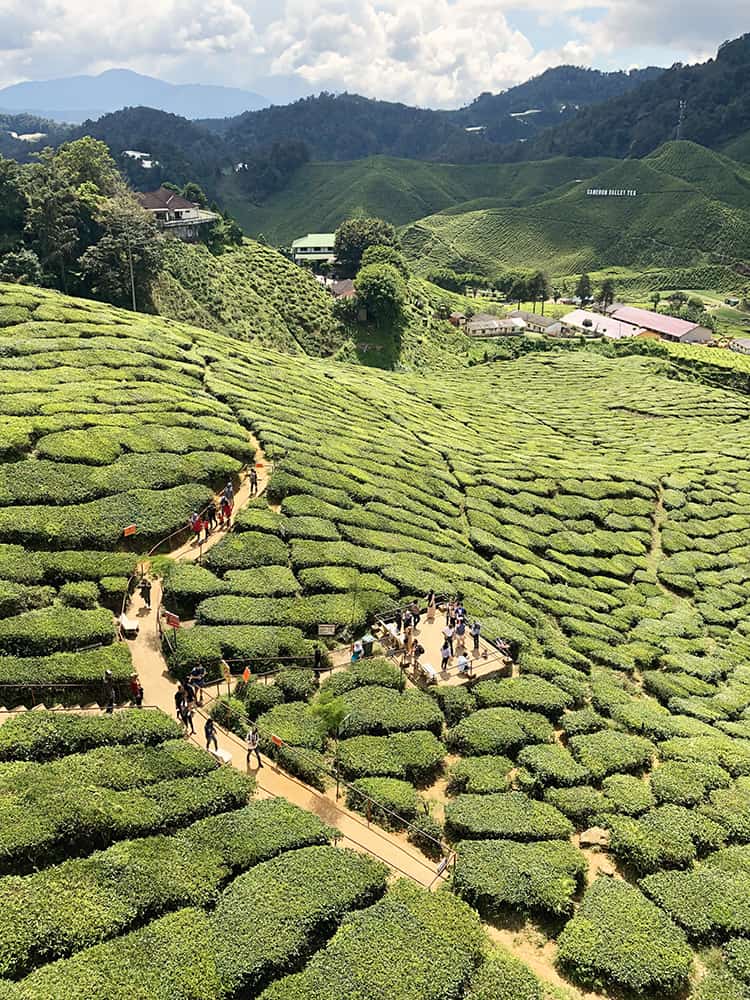 The weather is pleasant, making it an ideal time for outdoor activities like hiking, snorkeling, and trekking.
From exploring the natural wonders of Gunung Mulu National Park to experiencing traditional Malaysian culture around bustling city centers, there is something for everyone in Malaysia in January.
Head to the Cameron Highlands for leisurely strolls around picturesque tea plantations or take a dip in some of the country's crystal clear waters on one of its many beaches.
For an unforgettable cultural experience, visit Kuala Lumpur to explore its vibrant night markets and bustling streets. Don't forget to sample some unique Malaysian delicacies while you're there!

If you're looking for a more urban experience, make your way to Penang for its stunning architecture and fine colonial-era buildings that dot its landscape. From vibrant street art and delicious Asian cuisine to shopping galore, this city has something for everyone.

For wildlife enthusiasts, Taman Negara National Park offers plenty of opportunities to spot endangered species such as tigers, elephants, and rhinoceroses. Make sure you don't miss out on the nearby caves which provide a unique experience deep underground!

No matter where you go in Malaysia during January there's always something fun and interesting waiting to be discovered. Make sure your trip is memorable by visiting some of these amazing places to visit in Malaysia with your family!
---
3. Vietnam (specifically North Vietnam)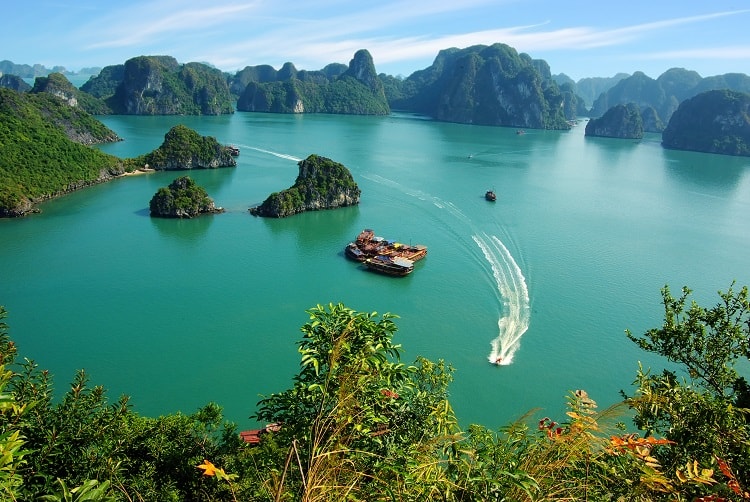 Vietnam is a beautiful country with a rich culture in the middle of Southeast Asia.
January is an excellent time to visit North Vietnam, as the weather is mild and perfect for tours around the country.
Sightseeing and cultural experiences abound, so visitors can take their pick from Cave exploring, hikes to breathtaking mountain summits, or food tours through local markets.
Plus, with fewer tourists in January, visitors will have a unique experience that allows them to explore the vibrant culture of North Vietnam without large crowds.
Weather in January in Vietnam
In the cooler north, January temperatures average 18°C. The south is warmer at around 26°C, while central regions average 23°C. Rain is uncommon, but the inland mountains may have a few wet days at the start of the month.
Best Places to Visit in Vietnam in January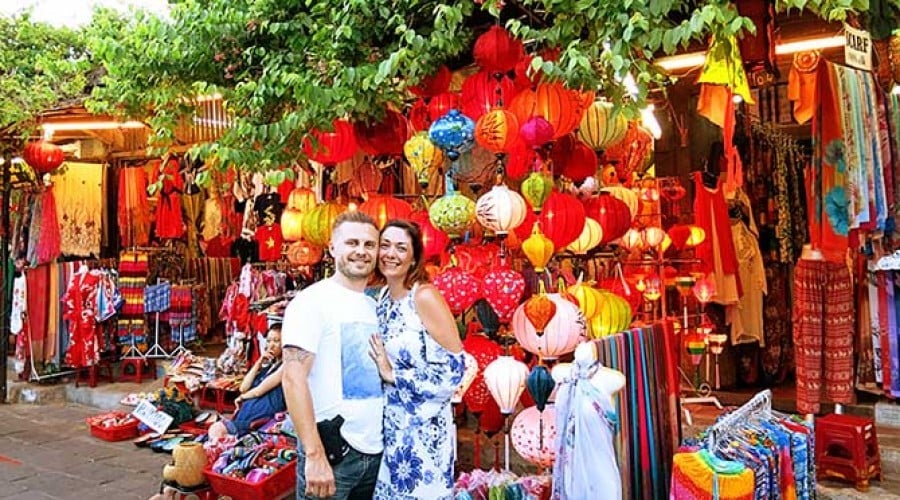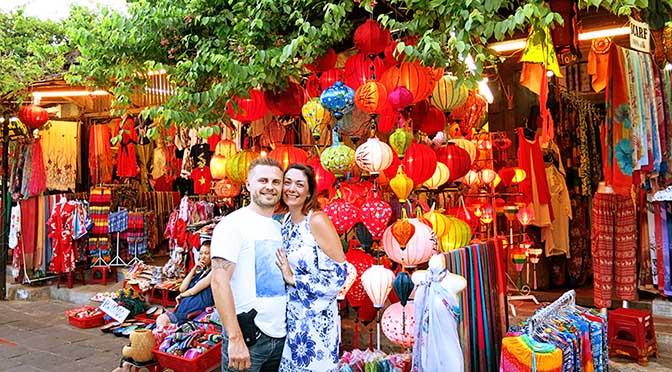 January in North Vietnam is a great time to explore the breathtaking mountain landscapes, visit the picturesque coastal towns, and experience the unique culture of the region.
From the French-colonial city of Hanoi to beautiful Halong Bay, there is something for everyone.

In Hanoi, visitors can explore ancient pagodas like Tran Quoc Pagoda and Ngoc Son Temple as well as historic sites like Ho Chi Minh Mausoleum and One Pillar Pagoda.
Foodies should also consider trying some local specialties such as Phở or Bún Chả.

The coastal towns of Halong and Cat Ba are also perfect for exploring in January. Visitors can take a cruise around majestic Halong Bay, relax on one of Cat Ba Island's many sandy beaches, or go trekking through its lush national parks such as Cat Ba National Park.
Want to experience Vietnam with little planning from your side, book a Vietnam tour package for a great experience.

No matter what your interests may be, North Vietnam provides an unforgettable experience that you'll remember for years to come!
---
4. Australia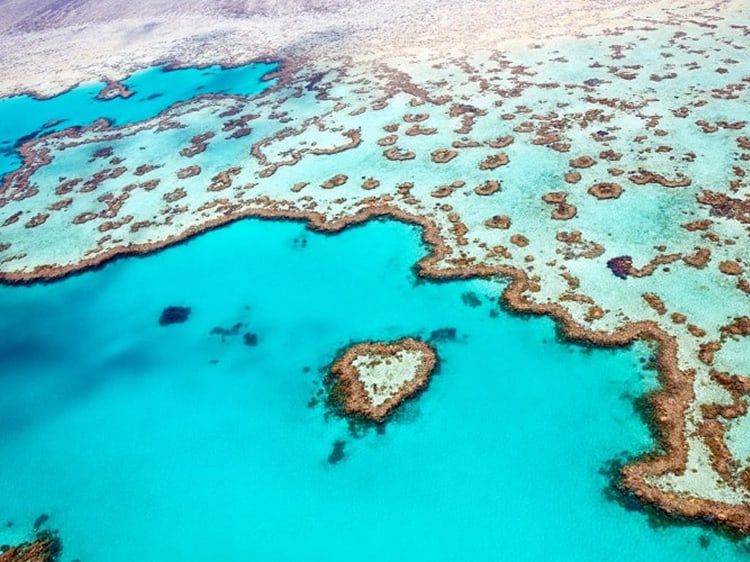 January is the perfect time to visit Australia. The weather is balmy and temperate, making it ideal for outdoor activities such as snorkeling and surfing.
Plus, it's the height of the Australian summer, so you can experience some of the country's best beaches and natural wonders.
With plenty of sights to explore, activities to enjoy, and unique experiences to savor Australia during January is a perfect destination to visit.
Weather in January in Australia
Popular cities like Sydney and Melbourne have average high temperatures around 78°F (25°C), but can experience heatwaves over 100°F (37°C). Coastal areas are also more humid than inland, amplifying discomfort despite lower temperatures.
Best Places to Visit in Australia in January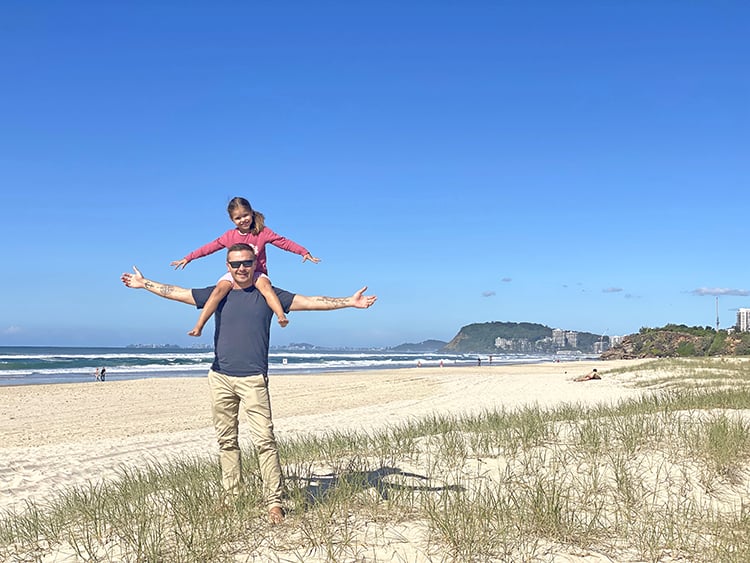 January in Australia is the perfect time to get out and explore! From sun-kissed beaches to stunning national parks, there's no shortage of things to do and see.
Head down south for a beach vacation. Sydney and the Gold Coast both offer some of the world's most beautiful beaches and coastal walks.
Or make your way north for a unique tropical experience. Cairns is full of vibrant markets, rainforest hikes, and an abundance of wildlife.

For a true Australian adventure, check out Uluru – Ayers Rock in the Northern Territory. This iconic sandstone monolith has spiritual significance to the local Aboriginal people and is a must-see destination.
There are plenty of guided tours available that will take you around Uluru and teach you about its rich history.

If you're looking for something more off the beaten path, consider visiting Tasmania. The temperate island state boasts stunning mountain landscapes, small towns with lots of character, and some amazing culinary experiences!
Eat your way through Hobart's incredible array of restaurants or take a tour through one of the many award-winning wineries located throughout the state.
---
5. South Africa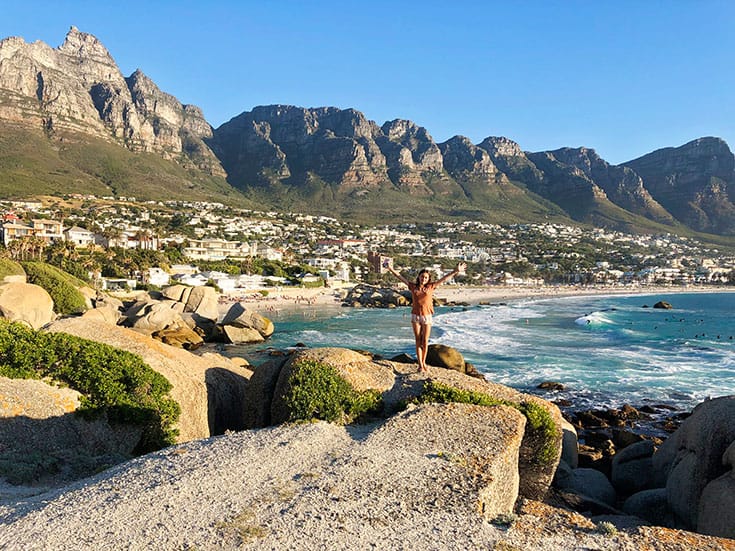 South Africa is a beautiful and diverse country with many unique attractions to explore. Visiting in January allows travelers to take advantage of the perfect weather as many parts of the country experience temperatures between 15-25 degrees Celsius.
The days are sunny and pleasant, while the evenings are cooler and ideal for campfire stories or romantic night walks on the beach.
Nature parks like Kruger National Park boast an abundance of wildlife and stunning scenery. With its vibrant culture, beaches, mountains, and landscapes, South Africa is a must-see destination during January that will give you memories to last a lifetime!
Weather in January in South Africa
January is one of the hottest months in South Africa with temperatures reaching up to 32°C (89.6°F). Despite tropical rainfall, it's ideal for beach visits and witnessing breathtaking sunsets.
Best Places to Visit in South Africa in January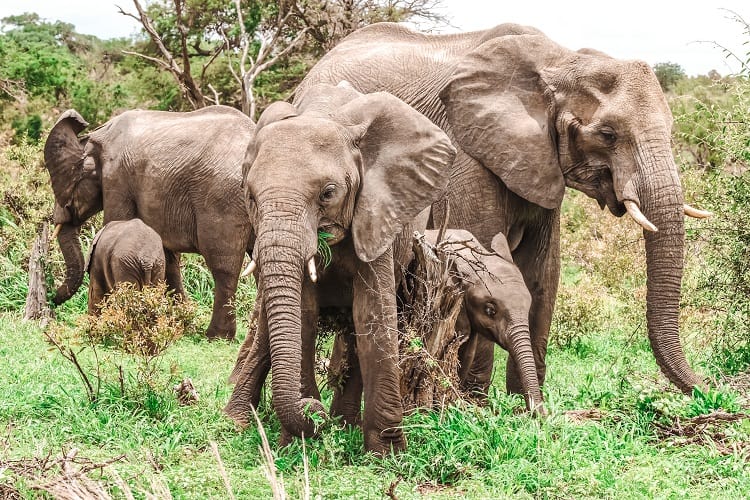 South Africa in January is an incredible place to visit, no matter what your travel style.
Whether you are looking for a relaxing trip with plenty of beaches and sunshine, or an adventure full of game-viewing opportunities and safari experiences.

The Garden Route is a great option if you're looking for a coastal getaway. Starting in Cape Town and ending in Port Elizabeth, the journey takes travelers along stunning beaches, lush forests, and rolling hills.
There are plenty of outdoor activities to enjoy such as whale watching, kayaking, fishing, and hiking.

For wildlife lovers, Kruger National Park is an absolute must-visit. The iconic park offers game drives where visitors can observe the Big Five – lion, rhino, elephant, leopard, and buffalo – as well as many other species like cheetah and giraffe!
On top of that, Kruger National Park also features some amazing bird life with over 500 recorded species to find.

For beach lovers, head down to Cape Town and explore some stunning beaches along the Atlantic Coast. From Clifton Beach with its pristine white sand to Muizenberg Beach with its colorful beach huts and surf surfers catching waves all day long.
Whilst in Cape Town be sure to visit the many wineries, taste some world-renowned wine, and enjoy a delicious meal.
---
6. Namibia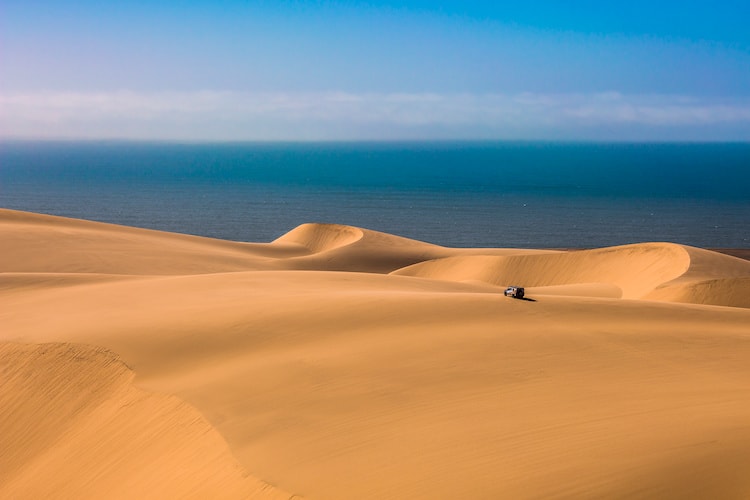 Namibia in January is the perfect time to witness the warm and inviting African sun. Whether you prefer a safari adventure or a beach holiday, the country offers activities for everyone.
The wildlife spotting is especially incredible during this time of year as you can see all kinds of animals across its natural parks and reserves.
Plus, January is the ideal month for stargazing with Namibia's clear night sky making it one of the best places to explore the heavens.
Weather in January in Namibia
January is the hottest month of the year in Windhoek, with highs around 90°F (32°C) and cooler nights. The Kalahari Desert reaches scorching temperatures of 105°F (40°C), while the coast, including the Skeleton Coast and Sossusvlei, has average highs in the mid-70s (Fahrenheit).
Best Places to Visit in Namibia in January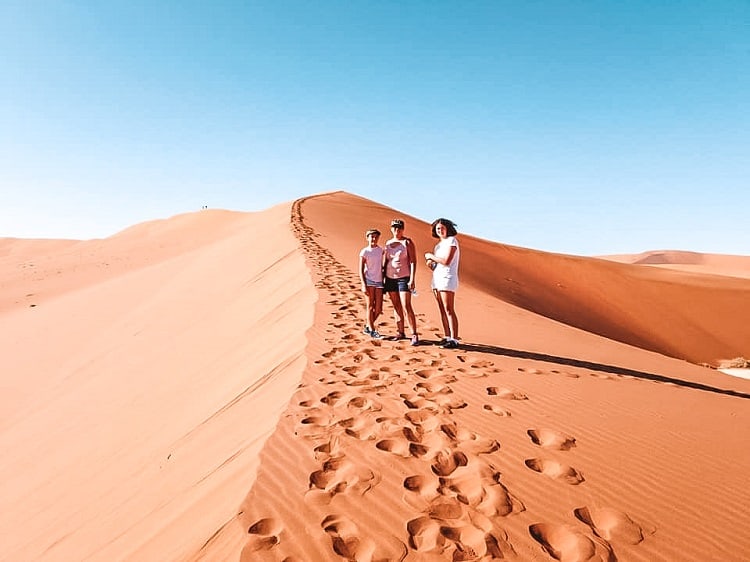 January is the perfect time to visit Namibia, a stunning country located on the Southwest coast of Africa. With temperatures in the lower thirties, January is the ideal time to head out and explore this beautiful country.
From Nahanni National Park in the north to Fish River Canyon in the south, there's plenty to do and see in Namibia.

If you're heading up north, make sure you check out Etosha National Park. This protected area has some of the best wildlife viewing opportunities in all of Africa with over 114 species of mammals and more than 340 species of birds.
Take a safari here and you'll have plenty of chances to spot wildebeest, giraffes, cheetahs, and more!

Head a bit further south and you'll find yourself at Fish River Canyon, one of Africa's most spectacular natural wonders. The canyon offers unforgettable views from its many lookout points as well as several great hiking trails for those who want to explore further.

Finally, don't forget about Sossusvlei, a stunning red-hued sand dune desert that's impossible not to miss when visiting Namibia. Here you will see some of the tallest sand dunes in the world.
Climb Big Daddy or Dune 45 for breathtaking sunset views or take a hot air balloon ride for an unforgettable experience!
---
7. Cambodia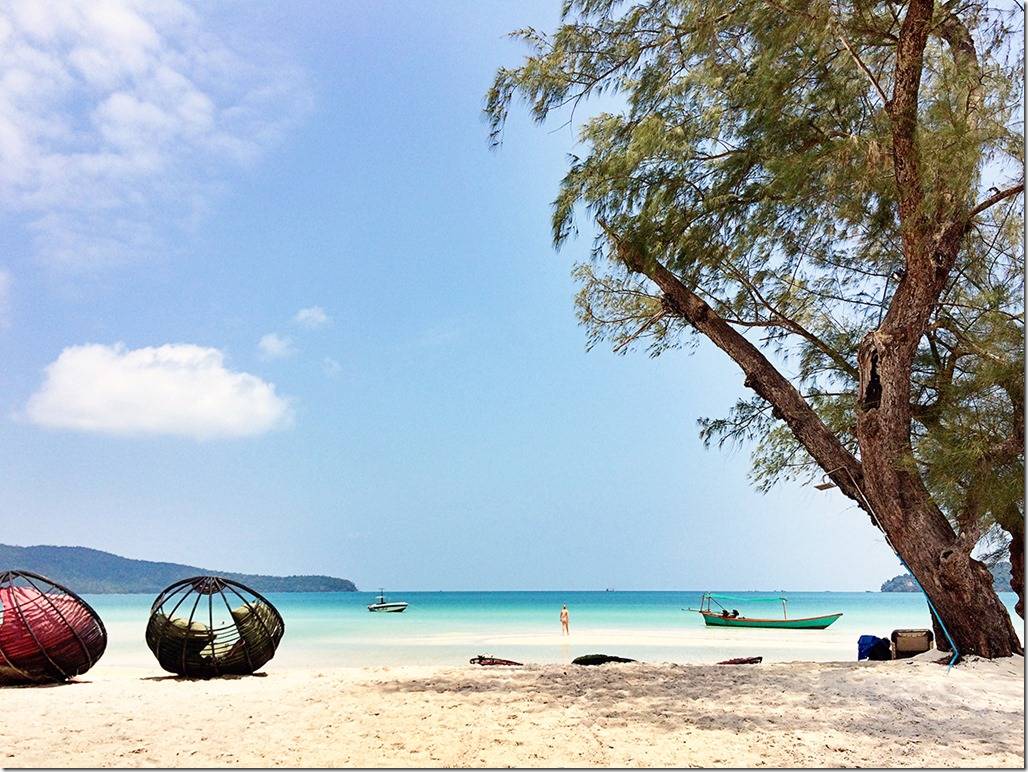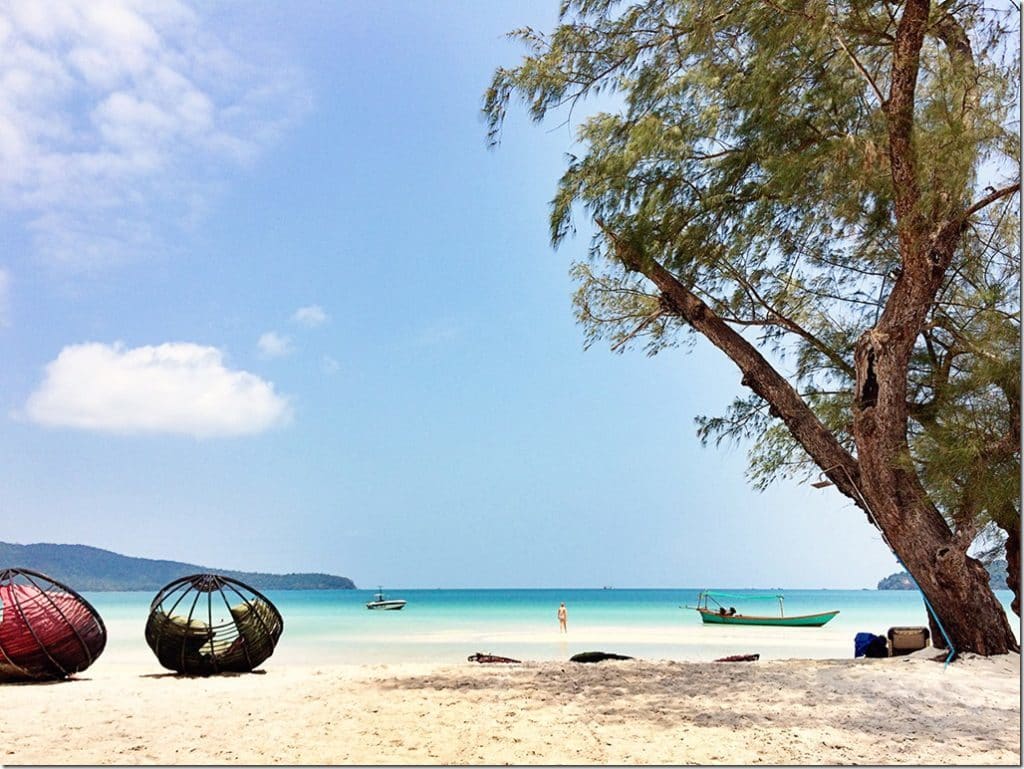 Cambodia is a must-visit destination for those looking to explore a unique and diverse culture.
Located on the South China Sea, its beaches provide some of the most gorgeous sunsets and sunrises in the world. In January, visitors can take part in colorful and traditional festivals as well as enjoy some of Cambodia's best hiking trails.
For foodies, January is also a great time to savor the nation's culinary delicacies. From ancient Khmer temples to vibrant night markets, there are endless activities that make this an ideal time to visit Cambodia!
Weather in January in Cambodia
In January, Cambodia usually enjoys good weather; blue skies, minimal rain, and pleasant temperatures (average temp is 26 °C). Mondulkiri and Ratanakiri may have slightly cooler temperatures due to their hilly terrain.
Best Places to Visit in Cambodia in January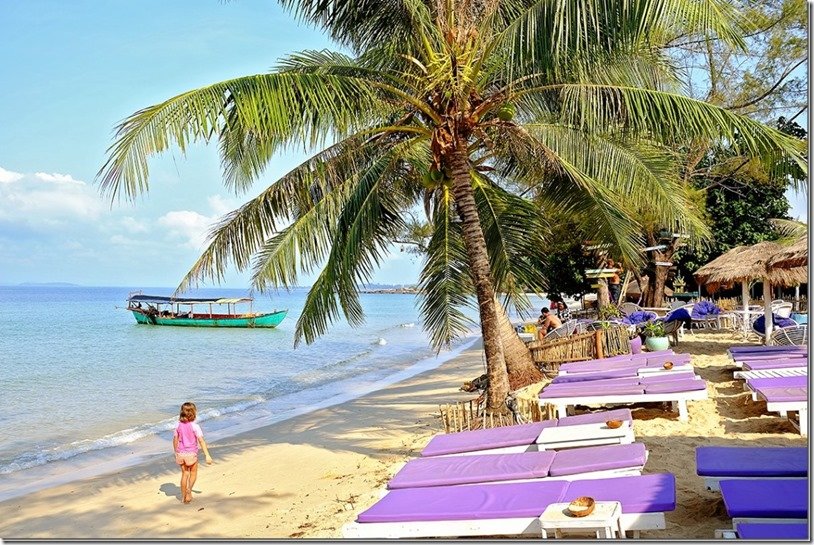 January in Cambodia is a great time of year to explore the country's diverse cultural heritage, and there are plenty of places to visit. From the historic temples of Angkor Wat to the idyllic beaches on Koh Rong Island, Cambodia offers something for everyone.

For those interested in history, a visit to Phnom Penh is a must. Here you will find the Royal Palace and Silver Pagoda, along with some of the best markets in Southeast Asia.
In Siem Reap, explore ancient temples such as Angkor Wat and Bayon Temple – or take a boat trip along the Tonle Sap River where you can observe local life on the river banks.

On Koh Rong Island, nature lovers can bask in stunning views of white sand beaches lined with palm trees and crystal-clear waters that are ideal for swimming and snorkeling. Or walk through the verdant countryside near Kampot – home to riverside villages and traditional markets full of fresh produce.
There are also so many great places to stay in Cambodia to make the trip so much more enjoyable!
---
8. St. Maarten
Contributed by Spend Life Traveling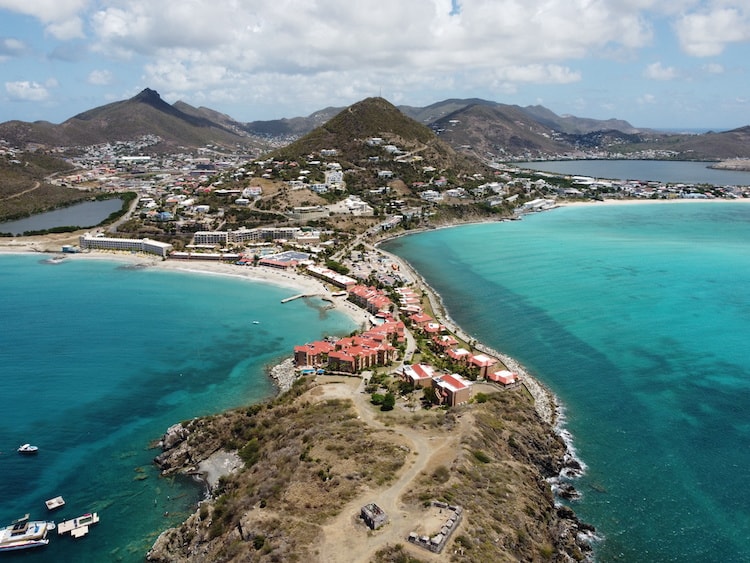 St. Maarten is a popular destination in the Caribbean and January is one of the best times of year to visit, for several reasons.
Firstly, the weather during this month is near perfect, with pleasant temperatures and minimal rainfall. Ideal for exploring the island and enjoying the beautiful beaches.
Secondly, the Christmas holiday crowds have left, and prices for accommodation have come down a bit, but the island is still buzzing.
And lastly, January is well outside of hurricane season so there's no worry of storms ruining your vacation.
Weather in January in St. Maarten
The weather in January is around 28ºC / 82ºF, with minimal rainfall making it a perfect warm weather destination.
Best Places to Visit in St. Maarten in January
There are many great things to do in St Maarten.
St Maarten is quite a unique Caribbean island because it is divided up into two different sides: a French side (called St Martin) and a Dutch side (called Sint Maarten). Both sides have a different feel to it and make sure there is plenty to do, even though it's only a small island.
The perfect January weather makes checking out different beaches one of the most popular activities. Don't miss Maho Beach, also known as 'airplane beach' because it's right next to the airport and planes fly over it so low it feels like you could almost touch them!
Orient Beach is another popular choice, offering crystal clear water, great beach bars, and a wide range of water sports.
Go to Grand Case, on the French side, for delicious Caribbean and international cuisine.
Book a sunset cruise to admire the island from the water, climb the fort in Marigot for a glimpse into the island's history and incredible view, and spend an evening in Simpson Bay for the best nightlife.
Whether you seek relaxation on pristine beaches, adventures in the sea, or some of the best food and nightlife in the Caribbean, St Maarten is a great choice for a winter escape.
---
9. Ecuador
Contributed by We Dream of Travel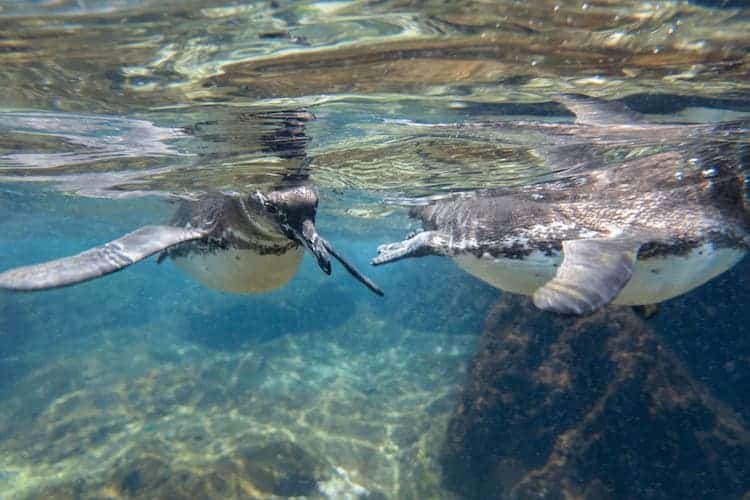 Being located on the equator, a visit to Ecuador in January provides a warm escape from the cooler weather in the northern hemisphere.
January is one of the best times to visit the Galapagos Islands. During this time, the weather is warmer and the sea is calmer making it ideal for cruises and snorkeling.
In the Amazon, good conditions make it a great time of year for spotting wildlife.
There are also some key events that take place in Ecuador in January: La Diablada de Píllaro (Devil Dance of Píllaro), Día de los Reyes (Three Kings' Day), and Jondachi Fest.
Weather in January in Ecuador
There are only two seasons in Ecuador; cool and dry from June to September, and warm and wet from October to May.
While it may seem counterintuitive to visit in the wet season, this time of year tends to be sunny and warm with short topical bursts of rain in the afternoon. Whereas, the dry season tends to provide muggy and overcast weather.
Additionally, January sees the least rainfall during this season.
The capital city of Quito is located at a higher altitude and has average highs of around 68°F (20°c) in January.
In the Amazonian region of Ecuador, it is typically fairly dry and temperatures are at their highest in January, with daily highs of around 80°F (26°c).
Along the coast and in the Galapagos, the weather is warm and sunny, despite technically being the wet season. You can expect sunny conditions with sporadic showers and calm seas, with daily highs of 84°F (29°c).
Best Places to Visit in Ecuador in January
One of the best places to visit is the Galapagos. In January, the rare Galapagos penguins are most active, and many birds start their nesting season. The ocean is warm but calm with excellent visibility, offering great conditions for being both on and under the water!
The coast of Ecuador is a great place to soak up some sun on the beach or go surfing. Whereas the Amazon region provides incredible birdwatching and white water rafting experiences.
Quito and the highlands provide a cooler escape, with comfortable daily highs, and plenty of culture to enjoy.
---
10. Aruba
Contributed by The World Travel Guy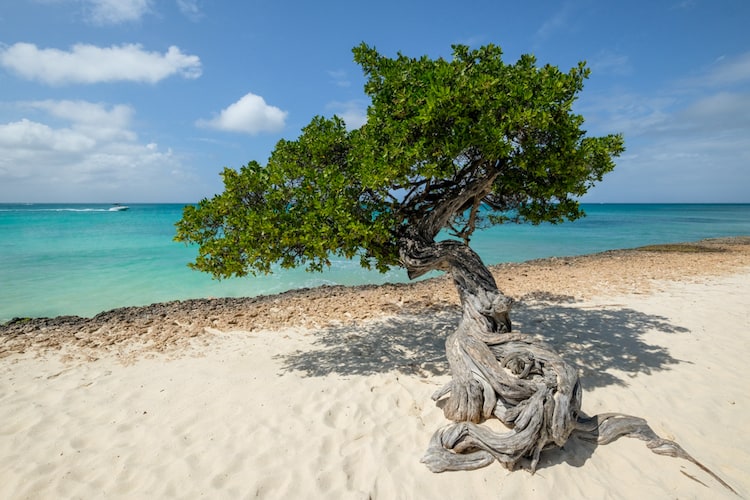 The island of Aruba is known for having some of the best beaches in the Caribbean, and January is a great month to visit for nice and sunny weather.
This little island is full of fun sights and activities, making it great for all ages and types of people, from honeymooners and young families to older folks looking for a place where they can relax.
Weather in January in Aruba
The average daytime temperatures for Aruba in January are around 30 degrees Celcius (86 Fahrenheit), with nighttime lows of 25 Celcius (77 F), and more than 8 hours of sunshine per day.
This is perfect for lounging on the beach or swimming in the ocean. It's also a perfect winter escape for people living in cold climates in January.
Rainfall for the month is a very mild 45 millimeters (1.8 inches) since January is a shoulder month, meaning you're already out of the rainy season and the island is starting to dry up.
Overall, the weather in January is extremely nice, with lots of sun and not too much rain at all!
Best Places to Visit in Aruba in January
Aruba has lots of great things to do in January. There are nice white sand beaches all over the island, and you can explore the Arikok National Park with an ATV or UTV tour, which usually includes some time spent swimming at a tide pool or walking on a natural rock bridge.
One of the best beaches in Aruba is Arashi Beach; it's not as crowded or developed as Palm Beach, but the sand is very nice and soft, and it's a great spot for watching the sunset.
Another popular landmark in Aruba is the California Lighthouse, which you can climb for 360-degree views of the island. This light is open every day and you don't need a reservation to go inside!
---
11. New Zealand
Contributed by Explore with Wonder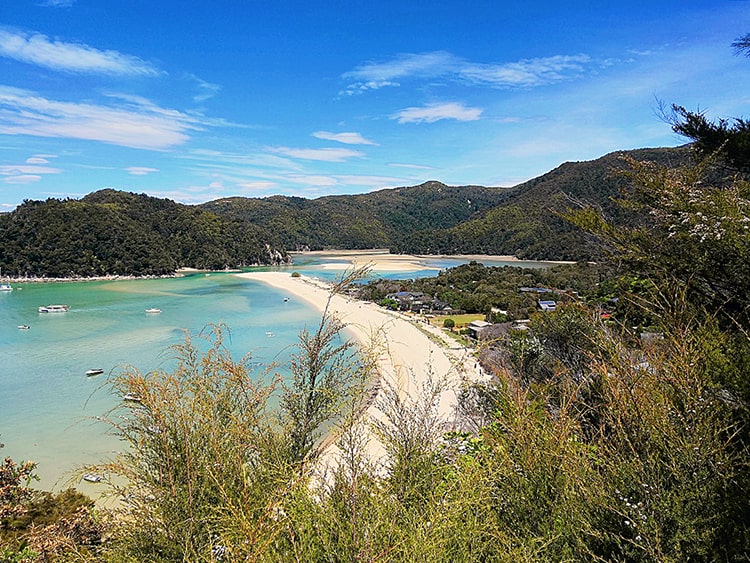 January is one of the best months to visit New Zealand, as the weather is at its finest during this time. This is the ideal time to make the most of the many outdoor activities for which the country is famous.
You can enjoy everything from cycling on New Zealand's exhilarating bike trails to hiking in stunning national parks to exploring its dramatic coastline by kayak. The long summer days are also perfect for relaxing on beautiful beaches and tasting world-class wines at the country's many vineyards.
January is also the peak season so expect to share popular destinations with other visitors and pay more for your accommodation. Book your activities and places to stay as early as possible to avoid missing out.
Weather in January in New Zealand
January is New Zealand's driest and warmest month, featuring long sunny days.
The average high temperatures hover around 25°C on the North Island and 22°C on the South Island. The average lows are in the region of 12°C. The high twenties and the low thirties are not uncommon either.
Keep in mind that although New Zealand's sunshine is beautiful, it is also dangerous. The country has a high UV index, so you can burn quickly—even on a cloudy day. Be sure to use SPF30+ sunblock and avoid excessive sun exposure between the peak hours of 10 a.m. and 4 p.m.
Best Places to Visit in New Zealand in January
You really can't go wrong with any part of New Zealand you choose to visit in January. However, if you're looking to see some of the most spectacular scenery the country has to offer, the South Island is your best bet.
January is an excellent time to visit Abel Tasman National Park, located at the northern tip of the South Island. Though it's the country's smallest national park, it boasts stunning golden sand beaches and excellent coastal hiking opportunities.
Another place worth adding to your itinerary is Queenstown. Known as New Zealand's adventure capital, this town is nestled on the shores of a stunning alpine lake and surrounded by the Southern Alps. It offers a raft of fun activities, ranging from hiking and paddleboarding to bungy jumping and jet boating.
---
12. French Polynesia
Contributed by This Rare Earth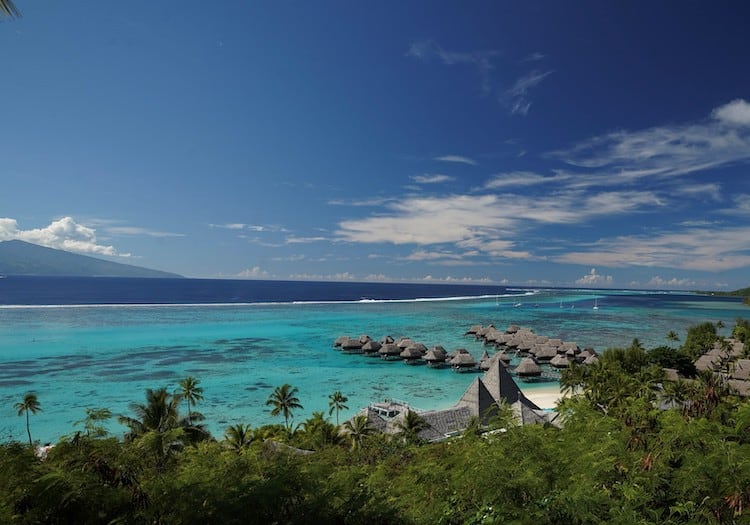 January is a great time to visit French Polynesia, particularly if you are coming from a snowy winter climate! The sunny warm days will be a welcome change in the heart of winter.
Weather in January in French Polynesia
These tropical islands offer comfortable weather averaging around 80 degrees Fahrenheit in January, which is perfect for the multitude of places to explore. You may have short bursts of tropical rain during your visit, but rarely will they last all day long. Plus, the island is extra green and lush when compared to the dry season.
Best Places to Visit in French Polynesia in January
With so much to see and do in this region, Moorea and Tahiti are two of the most popular islands to choose from. Moorea is known for its stunning beaches and crystal-clear waters, making it a perfect spot for snorkeling, scuba diving, and other water sports.
In Tahiti, you can explore the capital city Papeete, and visit the famous local market, hike to the waterfalls at Fautaua Valley, or swim at the beautiful beaches.
To get between the two islands, the Tahiti to Moorea ferry is the most convenient and affordable mode of transportation. If budget is not an issue, you can also choose to fly.
If you have the time and budget, the famous island of Bora Bora is a must-see, as it is known for its overwater bungalows and scenic views. Relax on the pristine beaches and enjoy the tropical paradise.
If you're looking for something more active, there are plenty of diving and snorkeling spots around Bora Bora that are full of unique marine life.
There are plenty of other islands to visit if you are willing to go off the beaten path. Made up of five archipelagoes, French Polynesia has loads of sunny corners to explore.
---
13. Curaçao
Contributed by Caribe Vibes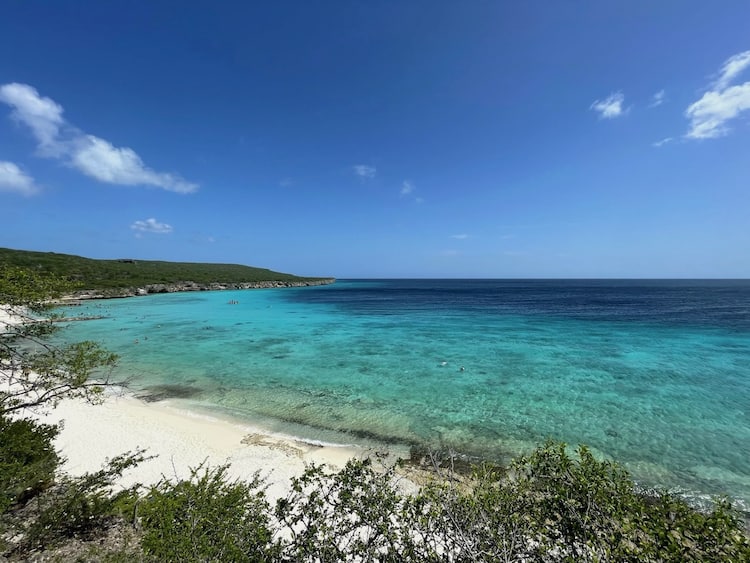 January is an exceptional time to pack your bags for Curaçao, a Caribbean island renowned for its vibrant culture, pristine beaches, and diverse underwater world.
While other parts of the world are shivering through winter, Curaçao basks in endless sunshine and temperate weather, attracting tourists from the northern hemisphere.
It's also outside of the hurricane season, making it a more reliable choice for travelers keen on tropical adventure without the concern of weather disruptions. Plus, January is relatively less crowded after the Christmas peak time, allowing you to have a more serene experience while still enjoying all the activities the island offers.
Curaçao is the perfect blend of adventure, relaxation, and cultural exploration. The agreeable weather in January and less-crowded spots make it an ideal winter getaway for those looking to escape the chill.
Weather in January in Curaçao
January ushers in mild temperatures averaging around 80°F (27°C), perfect for beach lounging and water sports. There's also less rainfall, providing ample opportunity to explore the island's outdoor treasures without worrying about getting drenched.
The trade winds are consistent but moderate, cooling the atmosphere to make your outdoor escapades comfortable.
Best Places to Visit in Curaçao in January
Willemstad: The capital city is a must-visit, with its iconic Handelskade waterfront and pastel-colored Dutch architecture. January weather is ideal for strolling through the city streets, absorbing the unique blend of European and Caribbean culture.
Klein Curaçao: This uninhabited island is a fantastic day-trip destination. January's calm seas make it easier to reach by boat. You can snorkel in crystal-clear waters and maybe even spot a sea turtle!
Westpunt: If you love hiking and nature, head to the island's West. The area is less commercial and offers many secluded beaches and the best opportunities for hiking in Curaçao.
Playa Porto Mari: A double reef beach, perfect for scuba diving and snorkeling. The calm weather in January ensures excellent visibility underwater, making it a paradise for marine enthusiasts.
Curaçao Sea Aquarium and Dolphin Academy: January's splendid weather is perfect for an interactive educational experience with marine life. Participate in dolphin encounters, feed sharks, and learn about the rich biodiversity of the Caribbean Sea.
---
14. Chile
Contributed by Torn Tackies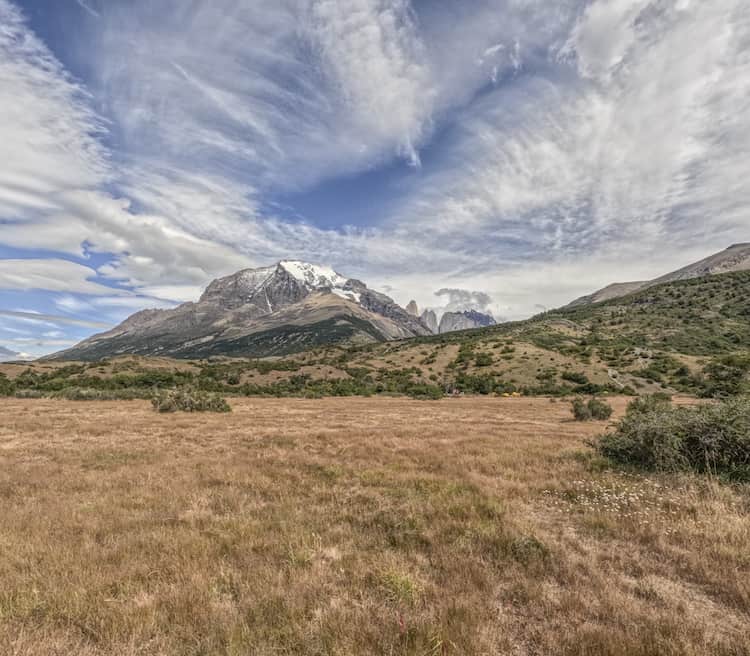 If you're planning on visiting South America in January, there's no better destination than Chile. It's summer, after all, one of the best times to visit the country.
Chile has something for everyone, from the craggy peaks of Patagonia to dry deserts of Atacama and even spectacular wine regions.
The country is an adventure playground with many outdoor activities. Because of this, you'll want to visit during the dry season, which is January. But this is also high season and if possible, try to plan your trip mid-way through the month to avoid the crowds.
Weather in January in Chile
Chile is geographically diverse, and the weather varies depending on where you visit.
Overall, the temperatures in the central and northern parts (Santiago and Atacama Desert) range from 25 to 35 degrees Celsius. The southern tip of Chile (the Patagonia region) is slightly cooler with temperatures of 15 to 25 degrees.
Regardless of where you visit in January, there is little to no rain, and you can expect long, sunny days.
Best Places to Visit in Chile in January
Patagonia: Torres Del Paine National Park is the crown jewel of Chile. It's home to the famous W Trek and boasts the iconic Mirador Las Torres.
Patagonia is known for its unpredictable weather and despite January being the best time to visit, you need to be prepared for all seasons!
To get to Chilean Patagonia, you can either take a quick flight to Puerto Natales from Santiago, the capital of Chile, or a bus from the Argentinian side of Patagonia.
Santiago Wine Region: Valparaiso and Maipo Valley are the two most popular wine regions in Chile. Located a short drive from Santiago, they're a must-visit for long lunches amongst the vineyards.
Atacama Desert: The Atacama Desert lies in the northern part of Chile and is known to be the driest place on earth. Valle de la Luna, or Moon Valley, is a fascinating place to explore and a bucket list attraction.
---
15. Colombia
Contributed by G-Extreme Travel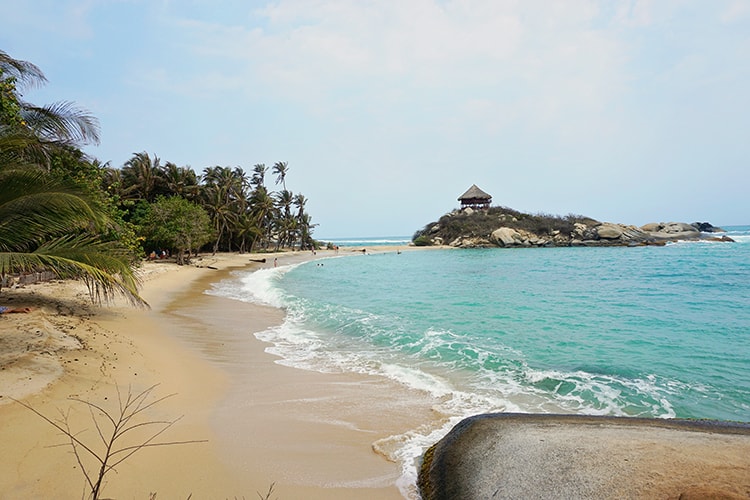 When it comes to finding an ideal escape from the chill of January, look no further than Colombia. This surprisingly diverse South American gem offers an array of experiences fit for any adventure or relaxation lover.
Imagine starting your year amidst Colombia's breathtaking landscapes, from serene beaches to the lush rainforests to the awe-inspiring deserts and unique indigenous cities.
There's no other place that blends diverse traditions, rich coffee culture, and exhilarating hiking trails so seamlessly.
Weather in January in Colombia
But why January? Picture this: As the northern hemisphere freezes, Colombia basks in a pleasant, warm climate.
Its geographical location near the equator ensures mild temperatures and less rainfall, making January the perfect time to drink in the country's natural beauty and vibrant culture.
Best Places to Visit in Colombia in January
January is a time for exploration in Colombia. Start with a visit to Cartagena, a historic city with charming colonial streets and home to the nearby beautiful Rosario Islands.
For adventure seekers, the Tayrona National Park offers excellent hiking trails that lead to breathtaking beaches and lush rainforests. Or visit the stunning Tatacoa desert, perfect for star-gazing and spending tranquil nights in nature.
If you need a break from all the outdoor activities, take a tour of Medellin's coffee region to sample some of the world's finest coffee. You can also explore Medellin city for amazing street art and flourishing nightlife culture.
Immerse yourself in the vibrant salsa scene of Cali while indulging in the tantalizing array of delicious fruits that the country has to offer.
---
16. Dominican Republic
Contributed by Punta Cana Travel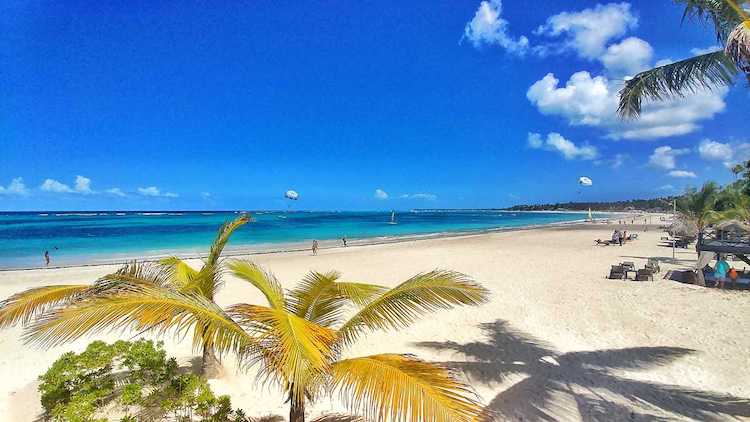 The Dominican Republic is the perfect place to visit in January as you can enjoy the best weather and some amazing activities, but it still is the most affordable country to visit in the entire Caribbean.
Weather in January in the Dominican Republic
When it comes to the weather in the Dominican Republic, it can't get any better than January.

January is one of the months with the clearest skies, there is no seaweed, no Sahara dust, and the temperatures are perfect for various activities as it doesn't get as boiling hot as in July or August for example. There is also hardly any rain in January.
Best Places to Visit in the Dominican Republic in January
When it comes to the best activities and places to visit in January, three things are particularly recommendable to do this month.

Whale-watching: The humpback whales are one of the most popular attractions in the Dominican Republic, as the giant animals can be seen in their natural habitat during the mating season.
Each year from mid of January (until the end of March), hundreds of whales come to the Bay of Samaná, where you can enjoy spectacular whale-watching excursions either from Punta Cana or from Samaná (without interfering with the animals, as strict distancing rules are in effect).

Pico Duarte: The Dominican Republic's highest mountain (10.174 feet) experiences its peak season in January, as chances for clear panoramic views and ideally no rain during the hike are the highest in January.
As long as you're not a trail runner or an extremely avid hiker, you need three days for the entire hike. Local travel agencies can help you set up the logistics and organize food and guides. Expect a strenuous hike up, but you'll get rewarded with absolutely untouched nature and super beautiful views.

Beaches: While you can visit the beautiful beaches in the Dominican Republic year-round, there are two specific advantages in January compared to other months (particularly during summer).
First, there is no seaweed in January, which means you can get the best photos of those incredible beautiful stretches you find all around the country.
Second, as it isn't that crazy hot in January, you can also have long beach walks without getting burned by the sun or the heat in 15 minutes. This is particularly important when you want to explore the more remote beaches of the country, where some walking might be involved.

Overall, January is a perfect month to visit the Dominican Republic. It is not without a reason that January is high season in the Dominican Republic, but you still can find many hidden gems and prices are – even though higher than during summer – still reasonable and affordable.
---
17. United Arab Emirates (UAE)
Contributed by Glimpses of the UAE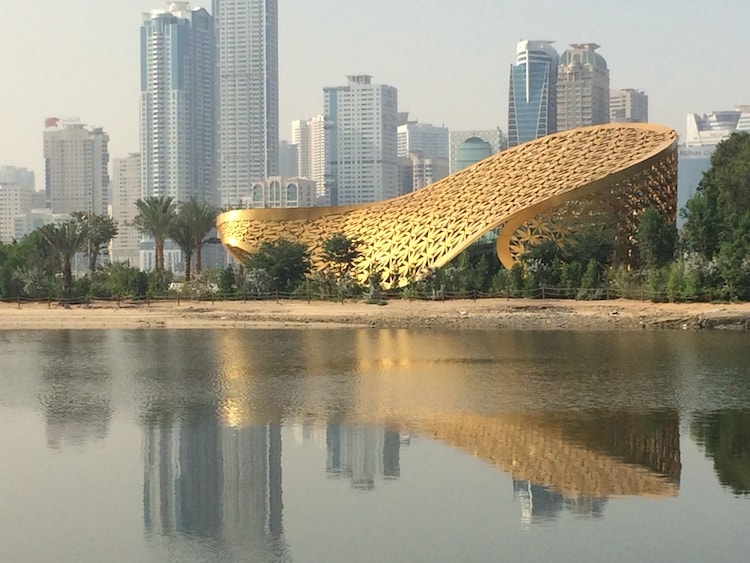 January is the best time to visit the UAE as it's the coolest month of the year and ideal for enjoying outdoor activities or exploring.
Weather in January in the UAE
The weather in January varies from place to place. Inland is several degrees cooler than near the coast and it can get cold at night. If you're going on a desert safari, take a sweater.
The temperature in coastal areas is usually in the mid to high 20s C but it can go down to low 20s. Generally, the weather is sunny at this time of year but cloudy and rainy days happen occasionally.
Best Places to Visit in the UAE in January
The seven emirates that make up the country all have quite different things to offer. For some adventure, January is a perfect time to zoom down the world's longest zip-line on Jebel Jais, the tallest mountain in the UAE, and then go for a gentle hike or the more challenging Via Ferrata.
For something less adventurous, enjoy breakfast on the mountaintop or visit the only functioning pearl farm in the region.
In Dubai, the Miracle Garden will be in full bloom and you can enjoy the beautiful flowers and floral creations and maybe snap a few selfies. For something international, head to Global Village in the evenings where you can visit pavilions of different countries selling their local wares and you can taste a variety of street food.
In Abu Dhabi, January is great for kayaking through the mangroves before heading off to visit the world-famous Sheikh Zayed Grand Mosque in the city.
But if you want to do something unique, head out to the western regions and go along to the Al Dhafra Festival with camel beauty pageants, Saluki races, a heritage village, and more.
Head to Sharjah for some culture and tour the restored old town with its many museums and art spaces and catch the Islamic Arts Festival. End the day by visiting the stunning Noor Island and Butterfly House.
---
18. Argentina
Contributed by This Remote Corner
January is a fantastic month to visit Argentina. Warm, dry weather and long summer days make this a great time of year to explore the mountains of Patagonia and Argentina's wine region.
Weather in January in Argentina
January is the middle of summer in Argentina, but the country is so large that the weather still varies quite a bit from region to region. Destinations in the north, including the capital city of Buenos Aires, will be quite hot in January.
Temperatures get more and more comfortable as you move further south towards Patagonia. January highs can range from the low thirties Celsius/low nineties Fahrenheit in the north of Argentina to the mid-teens Celsius/high fifties Fahrenheit in Tierra del Fuego.
Best Places to Visit in Argentina in January
Southern Patagonia: Summer is the best time of year to explore the mountains, lakes, and glaciers of Patagonia. Your first stop should be El Calafate, where you can visit the incredible Perito Moreno Glacier.
A few hours away, El Chaltén has some of the country's most popular hiking trails, including the famous trek to Laguna de Los Tres.
The Lake District: Further north, Argentina's stunning Lake District is a must-visit for nature and adventure lovers. Basing yourself in the lakeside town of Bariloche, you can fish, mountain bike, kayak, or hike in the mountains of Nahuel Huapi National Park.
Mendoza: Mendoza is best known as the heart of Argentina's wine region. However, vineyard tours are far from the only activities on offer! Horseback riding, trekking, ziplining, and rafting are all popular activities here.
Iguazú Falls: There is no question that January is hot and humid in the northeast of Argentina, but this is still one of the best months to visit Iguazú Falls.
January is the middle of the rainy season, which means the amount of water pouring over the falls is at or near its peak. It doesn't get more impressive than this!
---
19. Mexico
Contributed by Raw Mal Roams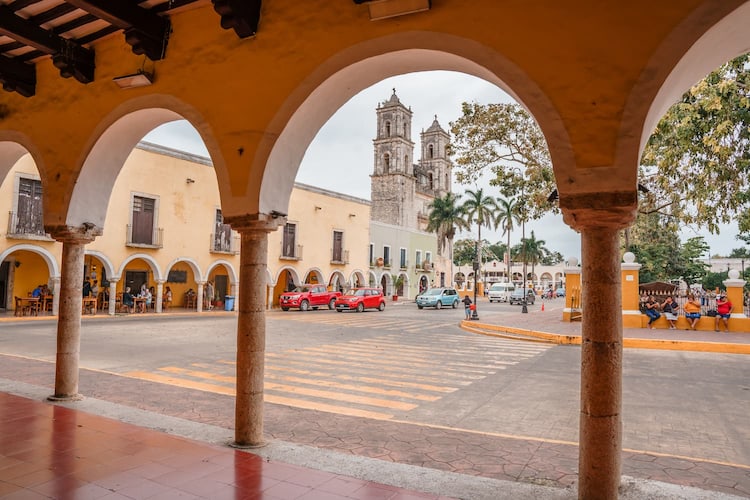 Mexico is one of the best countries to visit in January for travelers seeking a tropical getaway.
With ideal weather conditions, this month will allow you to pack your Mexico itinerary with a wide range of exciting activities.
From exploring charming towns and ancient Mayan ruins to leisurely swims and snorkeling adventures, there is no better time to visit this fascinating country.
Weather in January in Mexico
Mexico is a huge country spanning different time zones and climates, but generally, January is great for visiting most of the country,
Expect temperatures hovering around a balmy 25-28°C (77-82°F) on the coasts, making it ideal for beach lovers. It's a dry season, meaning minimal rainfall and low humidity – perfect conditions for exploring without breaking a sweat.
Best Places to Visit in Mexico in January
January is the perfect time to explore Mexico, and it's good virtually everywhere you choose to go in this diverse country.
Riviera Maya: Visit Riviera Maya, known for its famous holiday destinations such as Cancun, Playa del Carmen, and Tulum. All of these cities offer stunning white-sanded beaches and a diverse range of activities, such as swimming in cenotes, snorkeling, and exploring ancient Mayan ruins.
Valladolid: Valladolid is a charming colonial town surrounded by fantastic cenotes and Mayan ruins. Here, you can explore Chichen Itza, a UNESCO World Heritage. Beyond the archaeological marvels, Valladolid offers an authentic glimpse of Mexican life with its colorful streets and bustling markets.
Isla Mujeres: Isla Mujeres boasts pristine beaches, fantastic coral reefs, and laid-back vibes. Snorkel alongside vibrant marine life in warm, crystal-clear waters, and then spend your afternoons on the serene beaches.
Mexico City: Mexico City is the perfect destination for history and culture enthusiasts. Here, you can visit the ancient city of Teotihuacan, explore the Frida Kahlo Museum's artistic treasures, and savor authentic street taco flavors.
San Cristobal de las Casas: Nestled in the Chiapas highlands, San Cristobal de las Casas is a picturesque town with colorful churches and cobblestone streets. It serves as the perfect base for exploring nearby indigenous villages, breathtaking waterfalls, and the awe-inspiring Sumidero Canyon.
---
20. Cuba
Contributed by Cuba's Best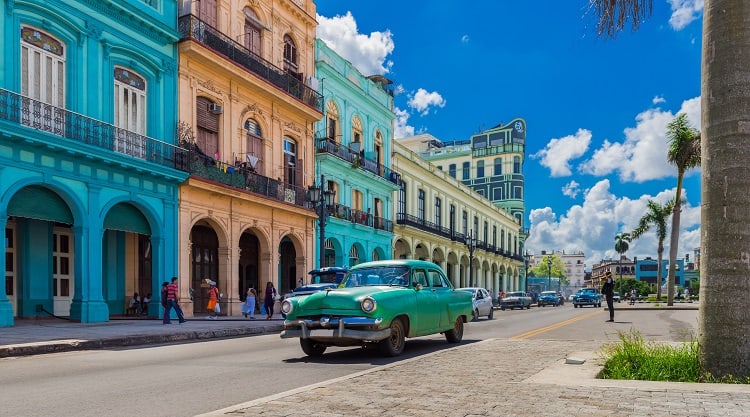 It's the dry season in Cuba in January and it's a great time to visit, it's also a historic time of year to visit.
The first of the month is the celebration of the Triumph of the Revolution – and you'll see celebrations, parades, and events for the first two weeks of January that are great fun to join in.
There's also an International Jazz festival held in both Santiago de Cuba and Havana, which is attended by domestic and international Jazz artists.
Weather in January in Cuba
Dry, with barely any rain, there are maximum temperatures of 28 degrees during the day, and lows of 17 overnight
Best Places to Visit in Cuba in January
Havana: Head to Cuba's capital, where the International Jazz Festival is held and where the celebrations of the Triumph of the Revolution will be in full swing.
It's a great time to visit the Museum of the Revolution and also to take a classic car ride along the Malecon (sunset is a super time to do this), and ensure that you visit the Capitol Building and Plaza de La Revolution.
It's high season in Cuba during January, so you'll want to book accommodation early and ahead of time. If you're heading outside of Havana, then pre-book transport, as this is a key time for locals to travel too and the popular Viazul Bus often sells out.
Santiago de Cuba: Cuba also celebrates the birthday of National Hero, Jose Marti, and Santiago de Cuba, is a great place to come for this – his national memorial and burial place is here.
The music scene in Santiago de Cuba is especially vibrant, and you'll want to visit the Casa de la Musica in the city, it's a spectacular place to listen to the local vibe.
---
21. Belize
Contributed by Far Away Worlds
Belize in January offers a delightful escape for those eager to trade the cold for warmth, sun, and a gentle breeze. While there's no guarantee of continuous sunshine, odds favor predominantly clear skies.
Weather in January in Belize
January marks the close of Belize's "rainy" season, which generally spans from September through November. By January, both the rains and the associated bugs had significantly diminished.
Temperatures linger in the high 70s F, presenting not just pleasant, but almost perfect weather. Days are reliably warm and sunny, while nights remain comfortably balmy.
Best Places to Visit in Belize in January
San Ignacio Market: If you love eating, San Ignacio Market is an indispensable stop. January sees the market brimming with fresh produce, local crafts, and an authentic Belizean atmosphere.
As the lobster season concludes in mid-February, January stands as the last full month to try treats like BBQ lobster, lobster fritters, and unique dishes like lobster corn dogs.
Actun Tunichil Muknal Cave & Cahal Pech Mayan Ruins: Situated in the Cayo District, these sites are a must for amateur archaeologists and those interested in Mayan culture.
January's dry season ensures easy accessibility, allowing visitors to marvel at the ancient marvels. Venturing into the ATM Caves is an adventure on its own, complete with a short hike and swim.
Ambergris Caye: Beyond its breathtaking beauty, the island is abundant in activities, from beach lounging and lively bars and restaurants to diverse daytime adventures. The fall migration introduces a variety of bird species to Belize, including the roseate spoonbill, wild parrots, and toucans.
The Blue Hole: January's influx of tourists means excursions to the Blue Hole are frequent and less dependent on achieving a minimum number of participants. As you'd expect, the Great Blue Hole is a sight to behold year-round.
---
22. Costa Rica
Contributed by The Unknown Enthusiast
Costa Rica is a fantastic country to visit in January, as the weather is warm (a welcome relief from the cold in many parts of the world) and the dry season has just begun, creating beautiful, sunny weather almost without exception throughout the month.
Since the dry season runs from the end of November to the middle of April, January is at the beginning of the season, meaning that the landscape is still lush and green.
Weather in January in Costa Rica
January is the sunniest month of the year in Costa Rica. This is the month with the lowest rainfall, with only 1-5 days having rain (depending on the region). Average highs are around 85-90 degrees F, and average lows are about 72-80 degrees (again, depending on the region).
Best Places to Visit in Costa Rica in January
La Fortuna: La Fortuna is a great place to visit any time of year, but in January you'll be able to take advantage of all the adventure activities without any disruption from rain.
La Fortuna is known for the plethora of exciting excursions and experiences to have, including white water rafting, zip-lining through the rainforest canopy, canyoning through waterfalls, ATVing in the jungle, soaking in hot springs, hiking around the volcano, playing on Lake Arenal, and walking along hanging bridges in the jungle.
If you love some adventure and nature activities, this is a great place for you!
Manuel Antonio: Manuel Antonio is located on Costa Rica's Pacific Coast, and offers a combination of top-rated beaches as well as a vibrant national park.
People love to come stay in Manuel Antonio to sit and enjoy the sun, go surfing, and play in the clear blue water.
Manuel Antonio National Park is known throughout Costa Rica as one of the top places for wildlife viewing – you will see many varieties of monkeys, sloths, coati, and other animals, as well as the opportunity to relax on the private beaches in the national park.
Puerto Viejo: Puerto Viejo is a great location on the Caribbean coast of Costa Rica in January. There is incredible surfing on the Caribbean coast during the winter months, plus there's a black sand beach and a jaguar rescue center nearby.
---
23. Sri Lanka
Contributed by Wildlife Seeing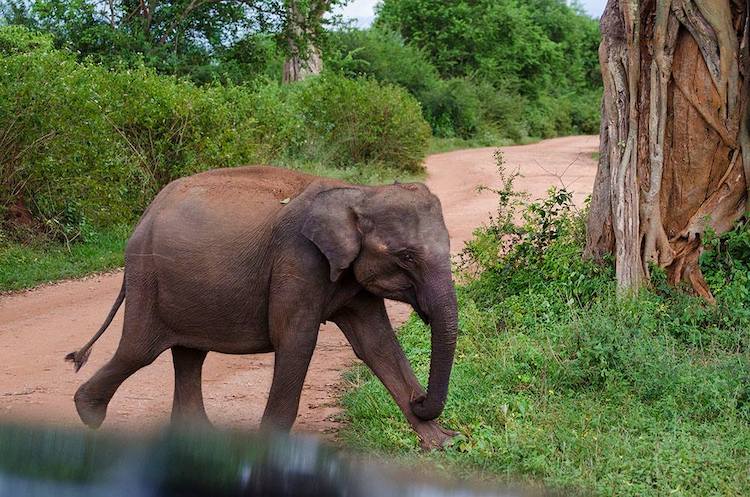 Sri Lanka is a great place to visit in January because while many countries are in the midst of winter, Sri Lanka's south and west coasts have good and sunny weather.
Beyond that, Sri Lanka has so much to offer visitors, including ancient temples, beaches, and elephant and leopard safaris.
Weather in January in Sri Lanka
The weather in Sri Lanka is normally quite good in January, at least everywhere apart from the east coast. In the south and west coastlines, rain is minimal and most days are filled with sunshine and good sightseeing weather. Temperatures across the country average around 30 C / 86 F.
Best Places to Visit in Sri Lanka in January
Yala National Park is located in the south of Sri Lanka, it can be a long drive to Yala National Park. The national park is famous for being the most likely place to spot leopards in Sri Lanka, and as such is one of the best places to do a wildlife tour in Sri Lanka.
Due to this, Yala is the most visited national park in the country. You can also see Sri Lankan elephants here, and tons of different bird species. To make the most of your trip over here, and to give you a higher chance of sightings, it's best to sign up for more than one safari in the park.
Uda Walawe National Park is perfect if you don't want to travel as far, and really want to spot elephants, Uda Walawe is a good option for safari.
The park is much smaller than Yala but has around 500 elephants there making it likely you'll spot multiple elephants in the park. You can also see monkeys, water buffalo and crocodiles here, and lots of birds.
Kandy is one of the most popular spots in the center of Sri Lanka, there's a bunch of things to do in Kandy. There are tea plantations nearby for visitors to see, and you can also see the famous Temple of the Tooth, which is one of the most sacred Buddhist sites. There's also a royal palace here you can check out.
Galle is the gateway to the nearby Hikkaduwa coral reef, which is a great place to go snorkeling. Apart from that, there are some nice beaches nearby to relax on and go swimming.
---
24. India
Contributed by Continent Hop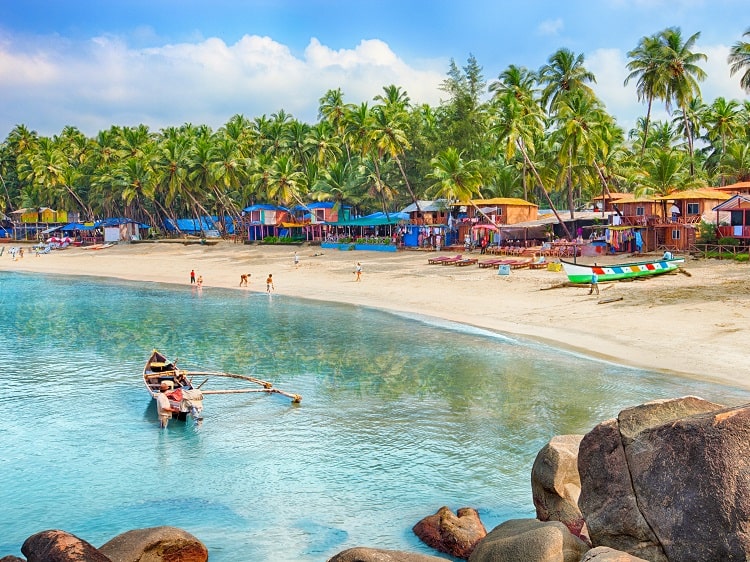 January is a great time to visit India. The weather is favorable across the country as there isn't extreme heat or heavy rainfall.
This is also a great time to enjoy various festivals such as Pongal, Makar Sankranti, and Republic Day.
You can explore various scenic destinations in January like Jaipur, Delhi, Uttarakhand, and so on.
Weather in January in India
The weather is quite diverse all around the country. The north is cold and the Himalayas get heavy snowfall.
The northeast, east, and west are cool and perfect for exploring. The south is warm and pleasant.
Best Places to Visit in India in January
Auli is a beautiful place in Uttarakhand and is popular for skiing. This place is covered in snow and offers mesmerizing views of the Nanda Devi range. You can visit the Nanda Devi National Park or stroll along Chattrakund lake.
January is the perfect time to visit the Jim Corbett National Park in Uttarakhand. Explore the dense jungles and go on a jungle safari to spot elephants and tigers.
While exploring India in January, keep in mind that India in March brings its unique charm and festivals.
Zanskar, Kashmir is famous for the Chadar trek, one of the most difficult treks in India. This trek has a beautiful trail covered in thick white snow and breathtaking views. You can experience river rafting in the Zanskar River or explore the Phugal Monastery.
Visit Delhi to experience the famous Republic Day Parade which has stunning displays from various parts of India. You can also explore the historical monuments in Delhi and try Mughalai delicacies.
You can explore the gorgeous white salt desert in Kutch, Gujarat, and attend the famous Rann Utsav. Visit the Kutch Museum and various historical monuments such as the Aina Mahal.
Visit the pink city of Jaipur to explore beautiful monuments such as the Hawa Mahal, Jantar Mantar, Chokhi Dhani, and more. Attend the Jaipur Literature Festival.
Kanyakumari, Tamil Nadu is the perfect coastal getaway. It is the southernmost tip of India and you can explore the Padmanabham
---
25. Philippines
Contributed by Visit Spain and Mediterranean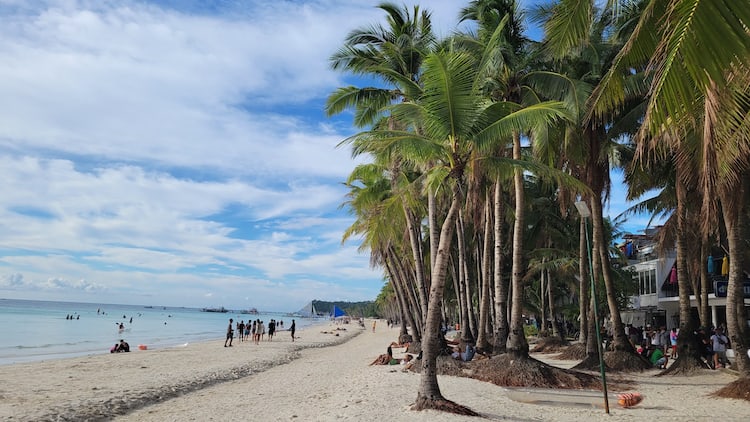 Visiting the Philippines is great to visit in January. This tropical country with over 7000 islands to explore.
Of course, you will have to transit through the capital city of Manila, but a visit to any of the major islands takes less than an average of one hour to get to pure bliss, gorgeous beaches, stunning landscapes and islands, and of course delicious and simple seafood dishes.
Weather in January in the Philippines
With pleasant warm weather and relatively minor humidity, this is a perfect time to visit.
Best Places to Visit in the Philippines in January
There are many islands to choose from but the more popular ones include the Palawan islands, Cebu, Bohol, and Sargiao which all have the complete vibe of beaches, sun, great food, and adventure experiences to enjoy.
Many of these venues offer the unique experience of boating on the traditional type of outdoor sailing vessels called banka and visiting a variety of islands with stops to snorkel, barbeque, beach comb and enjoy a wonderful day exploring many different areas with a cruise outfitter.
If you prefer more historic or urban environments, make sure to spend a few days in Manila or Cebu to get your fix of visiting historic sites combined with modern metropolis districts to experience a completely different vibe and lifestyle.
The Philippines in January totally delivers on all fronts for a fun and exotic vacation to this tropical and warm landscape that is almost too perfect.
---
26. Guatemala
Contributed by Zoe Goes Places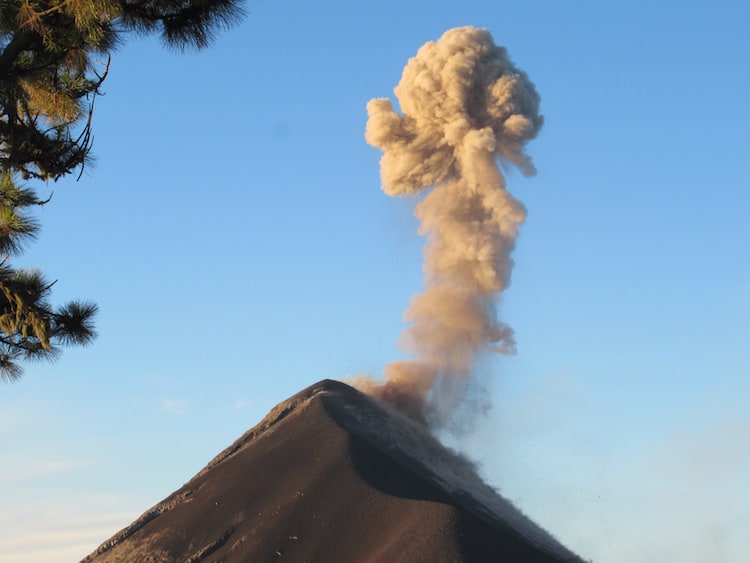 Guatemala is a wonderful country to visit at any time of year, but January in particular is a great time for a trip here. It's the middle of the dry season, which is perfect for the many outdoor activities that Guatemala offers.
And you'll miss the busier periods around Christmas and Easter when tourist numbers and prices are at the highest.
Weather in January in Guatemala
The dry season runs from November to April in Guatemala, so January is right in the middle of this. Meaning that there's only rain around 6 or 7 days in the month and temperatures are pleasant, usually under 80 Fahrenheit in most of the country.
The Pacific coast is usually much hotter since it's at sea level, with temperatures reaching over 90 Fahrenheit most days, making short, sharp, tropical downpours with spectacular lightning more likely.
Best Places to Visit in Guatemala in January
Making the most of the pleasant inland temperatures and the country's elevation, Lake Atitlan and Antigua are two of the best places to visit in Guatemala in January.
Lake Atitlan is renowned for its easy-living vibe. It's the kind of place that people go to for 3 days and stay for 2 weeks. There's a slow pace of life, beautiful views of the volcanic landscape, and easy transport by boat to the different towns.
Antigua, on the other hand, is the home of adventure travel in the country. Hobbitenango – a hobbit-themed park in the hills overlooking the city – is popular for its fun activities and incredible views. While a hike at Pacaya Volcano offers the unique opportunity to roast marshmallows on volcanic rock and steam.
But by far, the most popular activity in Antigua is to hike to the top of Acatenango Volcano, camp overnight, and then watch the lava eruptions from neighboring Fuego Volcano by night – it is simply breathtaking and a once-in-a-lifetime bucket list activity.
And in January, you'll have a great chance for unobscured views as the clouds stay away and should be able to stay dry while doing the walk.
---
27. Oman
Contributed by Travel With Me 24×7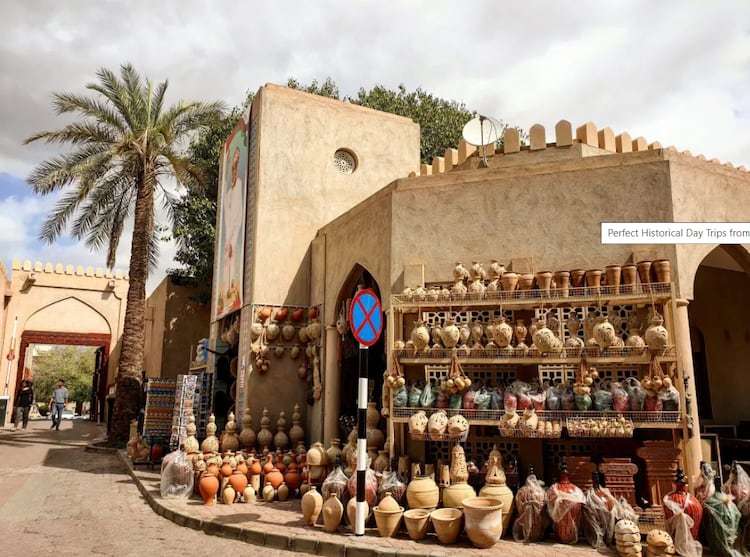 January is a perfect time to visit Oman, as it offers cooler weather, sunny clear skies, and many captivating destinations to explore.
Weather in January in Oman
Unlike the scorching heat of the summer months, January offers mild and pleasant temperatures. Daytime temperatures typically range from 20°C to 30°C (68°F to 86°F), and evenings can be more relaxed, making it perfect for outdoor activities.
Oman experiences clear skies during January without sandstorms so that you can enjoy stunning landscape views.
Best Places to Visit in Oman in January
Explore the mesmerizing Omani deserts like the Wahiba Sands. Due to the perfect weather in January, you can enjoy comfortable evening desert safaris, dune bashing, and stargazing in the desert camps.
Visit historical sites in Oman, like the capital city, Muscat, and visit the magnificent Sultan Qaboos Grand Mosque, the Royal Opera House, and the old Mutrah Souq. On a small day trip from Muscat, you can also explore the old Nizwa Fort, Al Bahla Fort, and Jabreen Castle.
Jebel Akhdar known as the "Green Mountain" of Oman uniquely contrasts Oman's arid landscapes. Enjoy cooler temperatures in the mountains and explore terraced farms, rose gardens, and traditional villages.
Explore the beautiful coast of Oman with lovely beaches and fjords. There are many natural beauties in Oman, like sinkholes, fjords, Wadis, and beaches, which are best to visit in cooler months.
As most of these places in Oman are outdoors and need a lot of walking in open areas, January is the perfect time to visit. Due to harsh weather conditions in the summer months in Oman, winter is the peak tourist season in Oman, and January is the most common tourist season.
---
28. Turks and Caicos
Contributed by Hill City Bride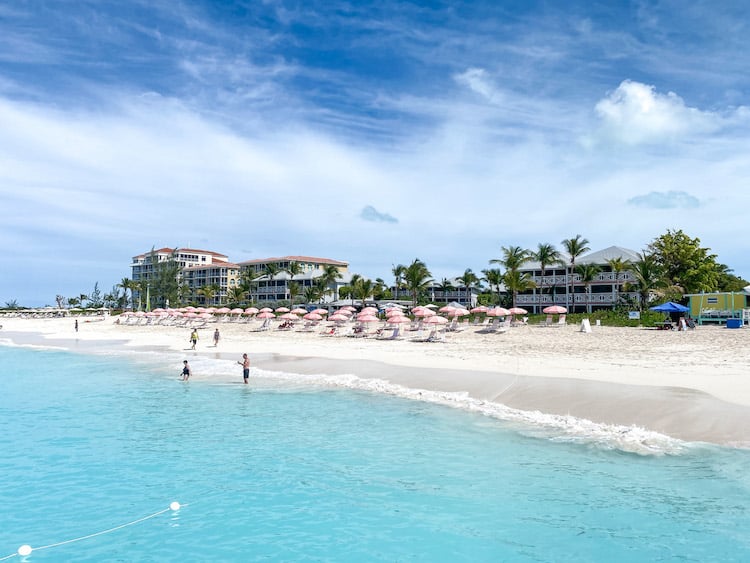 From crystal clear waters to a thriving culinary scene, the island has the best beaches for couples, families, and solo travelers to enjoy.
Anchor your time by booking accommodations at Ocean Club Resorts in Providenciales on Grand Turk, where you can soak in the vibrant sunsets, get a massage, and relax beachside.
Weather in January in Turks and Caicos
Turks and Caicos is a perfect fit when searching for a destination with gorgeous weather year-round. In January, the daytime temperatures hover around 80°F with lows around 60°F, so it's best to pack a light sweater or jacket for the evening.
Best Places to Visit in Turks and Caicos in January
When you want to venture out, book a private snorkeling excursion. It's an experience you won't soon forget as you swim and get close to native fish. You may even encounter a dolphin or curious sea turtle while floating the day away.
Most tours include the added benefit of having drinks and snacks to keep you satiated as you explore.
Book a clear kayaking tour for a slower pace, where you can see animals without having to plunge into the salty water. Renting a kayak is also a lovely way to explore smaller inlets you couldn't see otherwise.
To get your adrenaline flowing, spend time zipping around on a jet ski near a shipwrecked Russian cargo ship.
If you prefer to traverse the waterways later in the day, book a sunset cruise, where you'll be captivated by the soft hues of yellow, peach, pink, and blue as the day gives way to night.
Cocktail lovers will enjoy doing a rum tasting, where you can learn about the subtle differences between varieties as you sip by the sea. Of course, when dining, there are a plethora of opportunities to sample freshly caught seafood in creatively prepared dishes.
No matter your reasons for heading to Turks and Caicos, it's a beautiful place to start the new year. Finding solace on a peaceful island is an idyllic way to set your intentions and relax in January before gearing up for the year ahead.
---
29. Hawaii
Contributed by Places To Stay Maui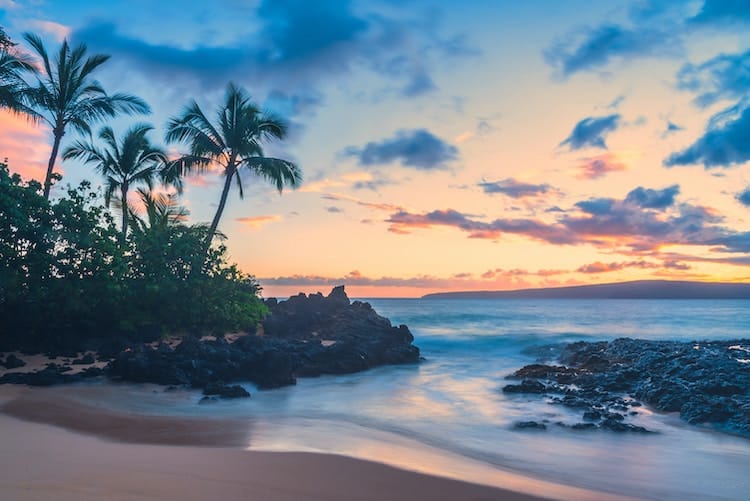 Whilst Hawaii is not a country, we thought it was worthy of getting a spot on our list as one of the best places to visit in January.
Maui is one of the most popular winter destinations for a tropical getaway. It's when the waving palms, golden sands, turquoise ocean, and postcard views are especially tempting to sunshine seekers.
Maui may be pretty compact but the island offers a variety of landscapes. Winter season is when nature on Maui, and the many waterfalls in particular, become more abundant.
January is also prime time for the number one seasonal activity: whale watching.
Weather in January in Maui
Winter season in Maui means milder temperatures and a chance of rain. The driest area of the island is South Maui, home to the resort communities of Kihei and Wailea.
Daytime temperatures in January are in the high-70s and lows are in the mid-60s. West Maui is more prone to rain during the winter.
Best Places to Visit in Maui in January
January is the start of the peak whale-watching season in Maui. The migrating humpback whales only stay in the Hawaiian waters for a couple of months before returning to Alaska.
The Maui coast is where they breed and give birth. You can take a whale-watching cruise from Maalaea Harbor or join a kayak tour from Olowalu to get up close and personal.
A marine naturalist will guide you on your adventure. Or, you can spot these giants from just about any beachfront condo in West and South Maui. And why not participate in the official Great Whale Count?
Another advantage of traveling to Maui in January is that the sun only rises at 7 a.m., which gives you plenty of time to drive up to the summit of the Haleakala volcano to admire the most spectacular sunrise. Be sure to bring warm clothes and a blanket.
Ho'okipa Beach is another amazing place to visit because it offers front-row seats to the Big Wave competitions. In January, the swells are at their highest, and professional surfers put on quite a show on the towering waves.
And if you like some action yourself, you can take part in the Maui Oceanfront Marathon. Other adventurous activities can be found along the Road to Hana. Drive this legendary highway on a clear day and watch the many waterfalls when they're at their best.
---
Best Countries to Visit in January for Winter Fun
Looking for the best places to visit in January for some winter activities and fun? Check out these destinations of where to go in January for the full list!
30. Switzerland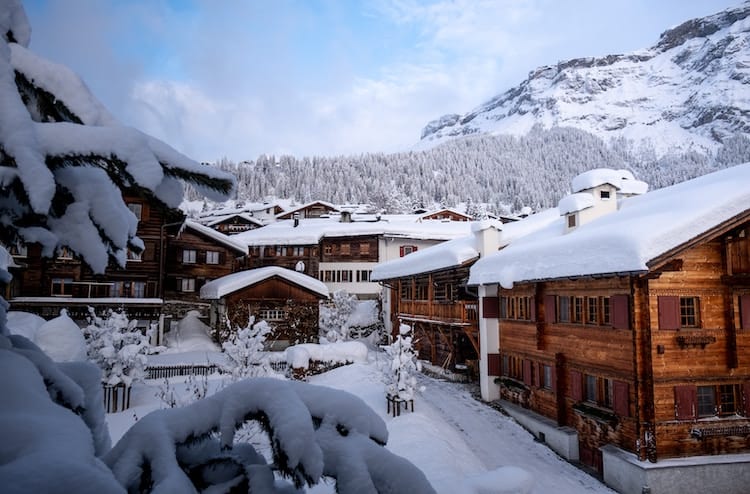 January in Switzerland is a magical time of year, with fresh snow covering the entire landscape and mountain tops that look like something out of a storybook there are so many beautiful places in Switzerland to see!
Being there during this season ensures getting the full experience of the country's beauty, variety of winter activities, and popular ski resorts.
Those looking for something more serene will find plenty of opportunities to relax in cozy mountain cabins or on frozen lakes. Whether you are a thrill seeker or a nature lover, there is something for everyone in Switzerland during January.
Weather in January in Switzerland
In January, Switzerland experiences cold temperatures and snowfall. The average daytime temperature is 2°C, dropping to -2°C at night. Zurich is slightly warmer, with an average daytime temperature of 3°C. In Zermatt, the temperature can drop to -13°C.
Best Places to Visit in Switzerland in January
Switzerland in January is an ideal winter holiday destination, with skiing being one of the most popular activities for tourists to enjoy whether you are a beginner or an advanced skier, with some of the best ski resorts in the world.
Located right at the heart of the Alps and surrounded by stunning mountainous views, Zermatt is arguably one of the top places to visit in January. The resort is known for its challenging slopes but also offers many intermediate trails as well as plenty of time to soak up the incredible scenery.
Additionally, nearby Verbier has become a well-known ski destination over recent years, with a good selection of ski schools and excellent snow conditions during January.

For those seeking more than just skiing while in Switzerland during wintertime, there is no shortage of other activities to fill up your itinerary. Touring around Lucerne and taking in its picturesque Old Town can be an enthralling experience and allows visitors to experience traditional Swiss culture at its finest.
Moreover, Interlaken is another great place to explore; here you can take part in various thrilling sports such as snow tubing, snowshoeing, tobogganing, and ice skating – all perfect for those looking for an adrenaline rush!
---
31. Turkey
Contributed by World by Weekend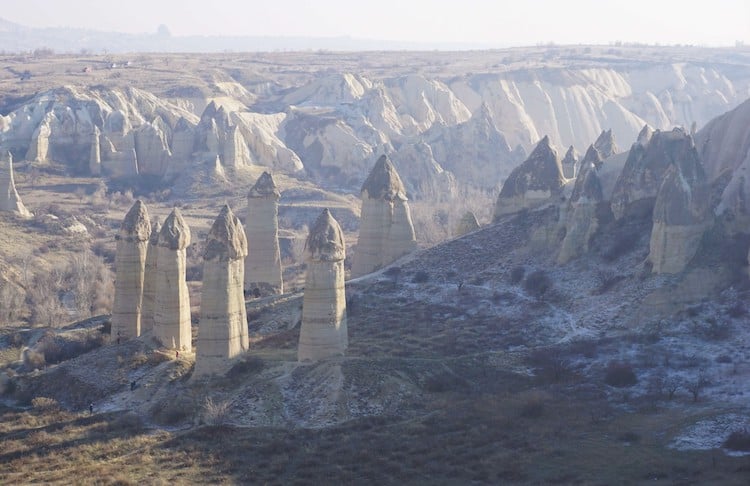 Turkey is a great country to visit in January due to its varied geography: One day you can be sunbathing on the beaches of Antalya, and the next skiing on the slopes of Mount Erciyes in Cappadocia.
Whether you're exploring historical landmarks, warming up in a cafe in Istanbul, or hitting the slopes, Turkey offers diverse travel experiences during the month of January.
Weather in January in Turkey
As a country with many climates, the weather in Turkey in January varies greatly by region.
Istanbul remains relatively mild, with an average high of 48 F and moderate rainfall.
Alanya, along Turkey's southern Mediterranean coast, has the warmest January temperatures in the country with mostly dry January days and average highs of 61 F.
Contrastingly, the further east you travel in Turkey the colder the winter temperatures. January is the coldest month in Cappadocia, with regular snowfall and average highs of 39 F.
Best Places to Visit in Turkey in January
Istanbul is the largest city in Turkey and is great to visit in January. Crowds are fewer and hotels slash prices, adding up to big savings for travelers.
Some of the best things to do in Istanbul are visit the Basilica Cistern, Topkapi Palace, and the Hagia Sofia.
Cappadocia is an enhancing region and is one of the most visited places in Turkey.
Although it's cold in Cappadocia in January, all the sights and activities are open, plus crowds are greatly diminished. While in Cappadocia, take a hot air balloon ride above the valleys, visit the mysterious underground cities, and hike amongst the fairy chimneys in Love Valley.
Winter sports lovers can ski the slopes of Mount Erciyes, a dormant volcano-turned-popular ski resort.
Antalya is a Mediterranean beach destination and a warm-weather spot to visit in Turkey in January.
While there, enjoy wandering through the old city, popping in and out of mosques, and exploring the market.
Visitors can also take a boat ride on the Mediterranean to view the magnificent Lower Duden Falls, a cascading waterfall flowing directly into the sea.
---
32. Gibraltar
Contributed by Travel On A Time Budget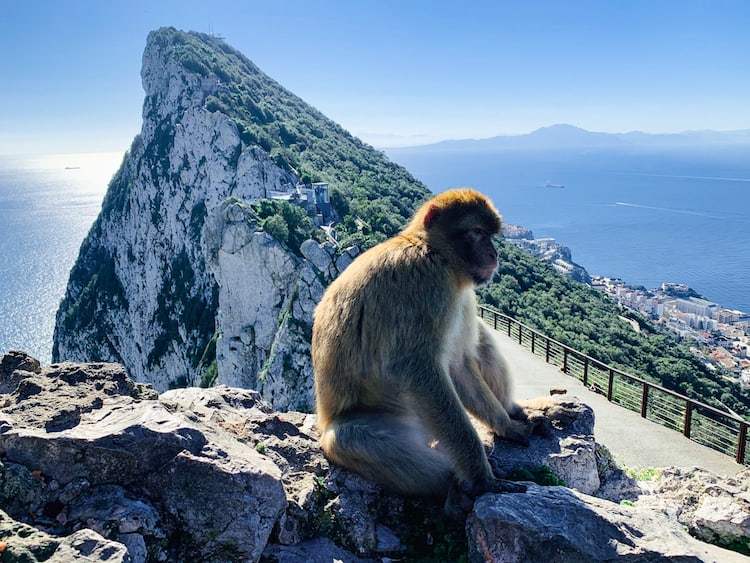 Gibraltar, a tiny British Overseas Territory that borders Spain on its southern shores, is an ideal place to visit in January.
It has one of the best winter climates in mainland Europe, and the fact that it is small means it's easy to get out and about and see all there is to offer.
With tourist numbers being lower in the winter months, it's a quieter time of year to visit and a chance to sightsee without the crowds that go during the summer.
Gibraltar is also well located for anyone who wants to extend their trip and visit other countries such as Spain and Morocco.
Weather in January in Gibraltar
Although January tends to be the coldest month in Gibraltar, its location means temperatures average in the mid-teens in Celsius.
Days are mild and can be sunny, although it can be chilly in the evenings.
Best Places to Visit in Gibraltar in January
Gibraltar only covers an area of 2.6 square miles, so everything is within close proximity to each other.
A highlight is a trip to the summit of the 'The Rock'. At almost 1,400 feet high, this dominates Gibraltar. A six-minute cable car ride can be taken to the top and the observation deck that offers panoramic views out across the area.
There are also walking routes on the rock. On these, there is a high chance of encountering the famous Gibraltar monkeys – Barbary macaques, the only wild troop in Europe. They are a common sight on the rock and can be spotted in various different places.
The rock has also played an important role in some of the historical events that have shaped Gibraltar's history. There are war tunnels to visit to learn more: the Great Siege Tunnels that were excavated as part of the defense of Gibraltar from France and Spain in the 1780s, and the World War II tunnels that stored military equipment during the war and protected troops.
Other places to visit include St. Michaels Cave, a small but spectacular cave in the rock, the Moorish Castle overlooking the town's main square, the small botanic garden, and the nearby beaches.
There are also several fascinating museums to visit and day trips to cities in Spain and Morocco.
---
33. Germany
Contributed by Only In Germany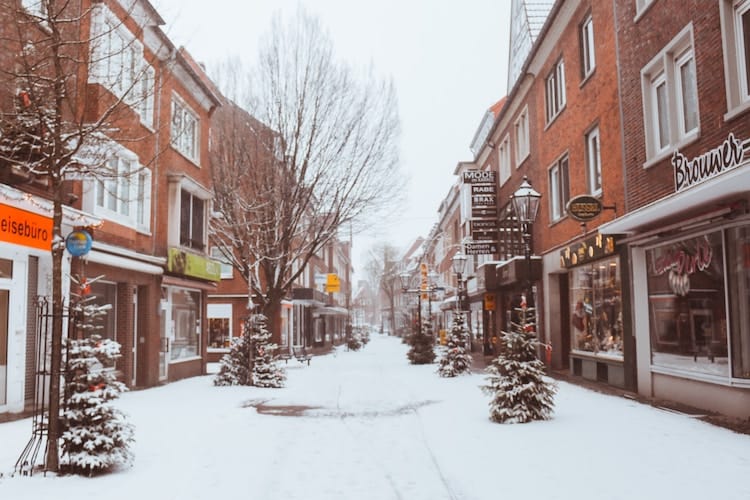 Germany transforms into a serene wonderland in January, offering unique experiences that make it the perfect country to visit during this time.
Germany's serene winter landscapes offer a peaceful escape beyond its bustling cities.
In January, the country's natural beauty and wellness opportunities become hidden gems waiting to be explored. Pack your winter gear and embark on a memorable journey through Germany's enchanting winter destinations.
Weather in January in Germany
Temperatures in Germany fluctuate, with lows of -3°C in Munich and 0°C in Hamburg. On average, January temperatures hover around 3°C, occasionally dropping below freezing at night. In the south, snow can replace rain, while the average rainfall across Germany totals about 42mm.
Best Places to Visit in Germany in January
Dresden, a culturally rich city, exudes unique charm drawing travelers seeking an authentic German experience. This city by the Elbe River offers a captivating blend of history, art, and tranquility during winter.
In January, Dresden's renowned museums and historic sites are delightfully uncrowded. Explore the expertly restored Zwinger Palace or admire the stunning collection at the Albertinum without the usual hustle and bustle.
You will also find where to stay in Dresden at a very reasonable price, as most hotels have great offers during January.
To warm up after a day of exploration or outdoor activities, Dresden boasts charming cafes and restaurants where you can savor traditional Saxon dishes and enjoy a cup of hot Glühwein (mulled wine) by the fireplace. These cozy spots provide the perfect respite from the winter chill.
Moreover, if you're a fan of winter sports, Dresden is surrounded by picturesque landscapes perfect for snowboarding and skiing. The nearby Ore Mountains (Erzgebirge) offer pristine slopes and cross-country skiing trails, making it an ideal destination for winter sports enthusiasts.
The Erzgebirge, often referred to as the "Christmas land" by locals, is a winter wonderland worth exploring. The Fichtelberg, with its 15.5 kilometers of ski slopes, is a dream for skiers, while various winter hiking trails offer different levels of challenge.
When in Germany's Erzgebirge, don't miss the show workshops in Seiffen. They craft Schwibbögen, pyramids, and smoking men, often seen on German tables during Christmas.
Oberwiesenthal, nestled at the foot of Fichtelberg near the Czech border, holds the title of Germany's highest-altitude town at 915 meters above sea level. Ostfriesland's winter beaches offer serene charm for relaxation and mystique.
In Ostfriesland, Germany, mudflat hikes (wattwanderungen) during winter are more enchanting than in summer. Every step echoes on glittering ice. Locations like Greetsiel, Norderney, and Wangerland (Hooksiel and Schilling) offer exceptional experiences.
Borkum, slightly farther from the mainland, boasts exceptionally salty and iodine-rich air. Indulge in a seawater bath or mud massage at the Gezeitenland wellness hotel, all while gazing at the stormy sea.
---
34. Slovenia
Contributed by Travel Tip Zone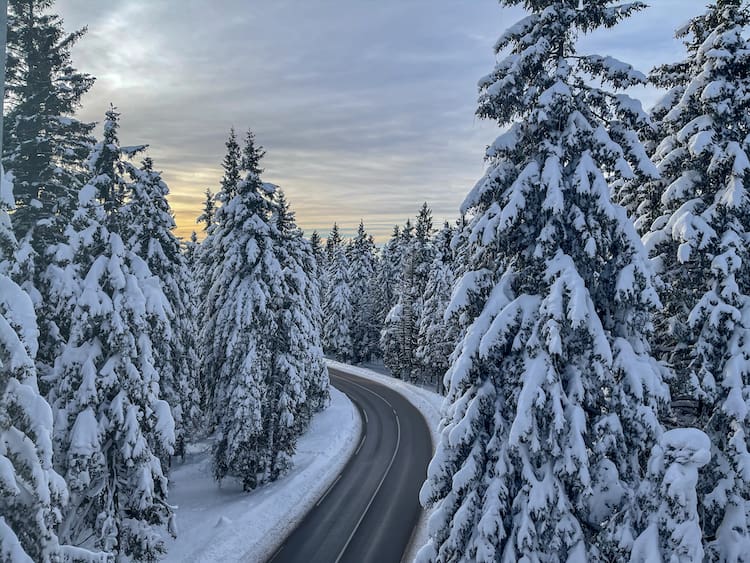 Slovenia is a small country in the southern part of Central Europe, which, despite its small size, offers tourists a wealth of activities and attractions.
Slovenia is a popular winter destination, thanks to the fact that the eastern part of the Alps is located in Slovenia, making it ideal for winter mountain sports.
Therefore, Slovenia is a great destination for those who enjoy skiing, sledding, and snowboarding, as well as the warm thermal baths, which are also very popular in winter.
January is a particularly good time to visit Slovenia, as the ski resorts are at their peak and you don't have to worry about the Christmas crowds. So prices are more affordable and the activities are more enjoyable without the crowds.
Weather in January in Slovenia
In January, the weather in Slovenia is cold, especially in the mountainous areas. The temperature ranges between -10°C (14°F) and +10°C (50°F), and it often snows.
Best Places to Visit in Slovenia in January
Slovenia is famous for its winter sports. The mountains of the Julian Alps and the Karawanks are ideal for skiing, snowboarding, and sledding in January.
In these resorts, there are numerous ski slopes, ski lifts, restaurants, and hotels to ensure the perfect winter holiday.
Outstanding ski resorts include Kranjska Gora, Vogel, and Rogla, which are some of the favorites for families. Also, a popular destination in January is Pokljuka, a picturesque plateau close to Bled and Bohinj, with plenty of winter sports opportunities.am
If you visit the Slovenian mountains, don't miss the other attractions. For example, Lake Bled is one of the best places to visit in Slovenia even in winter, walking around the lake and visiting Bled Castle is a unique experience.
Another place to visit in January is the Soca Valley, which offers breathtaking winter scenery. The crystal-clear Soca River and the mountains are a wonderful sight for winter hikers.
So Slovenia is a great place for January, offering plenty of excellent opportunities for whatever you would like to do.
---
35. Austria
Contributed by Paulmarina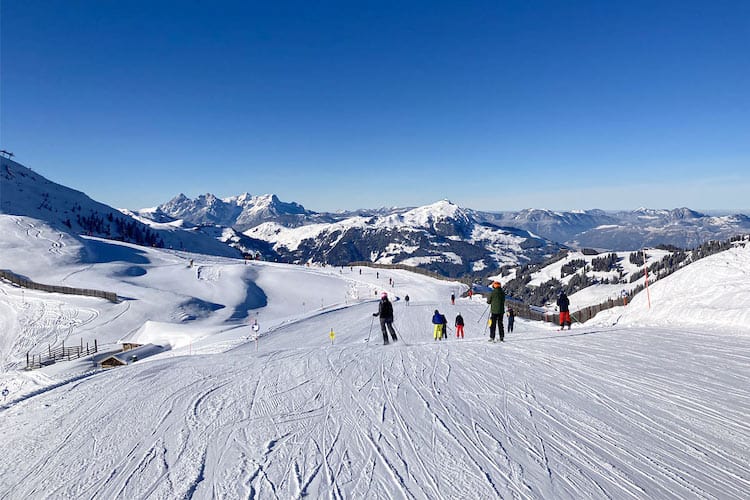 Austria is known for its dazzling winter countryside, its romantic historical cities, and some of the best winter ski resorts in the world.
Picture taking a stroll between colorful, cute houses while taking in the enchanting atmosphere. Yet, Austria has so much more to offer, especially in January.
Weather in January in Austria
Being the coldest month of the year, temperatures range between 41 and 14 Fahrenheit (ca. -10 degrees Celsius) but can drop overnight to -4 Fahrenheit (ca. -20 degrees Celsius) in higher alpine altitudes.
Snow is assured in January, especially in the mountains, which includes mainly western and southern Austria. Snowfall can vary from year to year, but typically, you can expect about 1 foot (ca. 30 centimeters) of snow on the ground.
Get a quality down jacket, thick socks, good gloves, and a hat!
Best Places to Visit in Austria in January
Vienna – The capital of Austria is charming as ever, and the icy coat on the Belle Époque architecture just makes this historical place all the more special.
Take the time to visit some renowned museums, such as the Natural History Museum and the Art History Museum, and don't forget to take a break at one of the world-famous Viennese coffee houses.
Tyrolean Alps – Winter sports enthusiasts come to Tyrol. Enjoy a skiing trip at one of the most prestigious ski resorts in the world, such as the Kitzbühel ski resort or Ski Arlberg.
Perfect ski slope conditions and fun Après ski moments await you. The renowned Hahnenkamm downhill ski race is in January too, where you can meet all the famous and beautiful.
Thermal Spa and Sauna Culture – Austria's best-kept secret is its thermal hot water springs. Therapeutic and wellness-enhancing, they are all the more enjoyable in the cold winter months.
The choice of great Thermal baths is great with some best including, Loipersdorf, Geinberg, and Aquadom.
---
36. Canada
Contributed by Tiny Footsteps Travel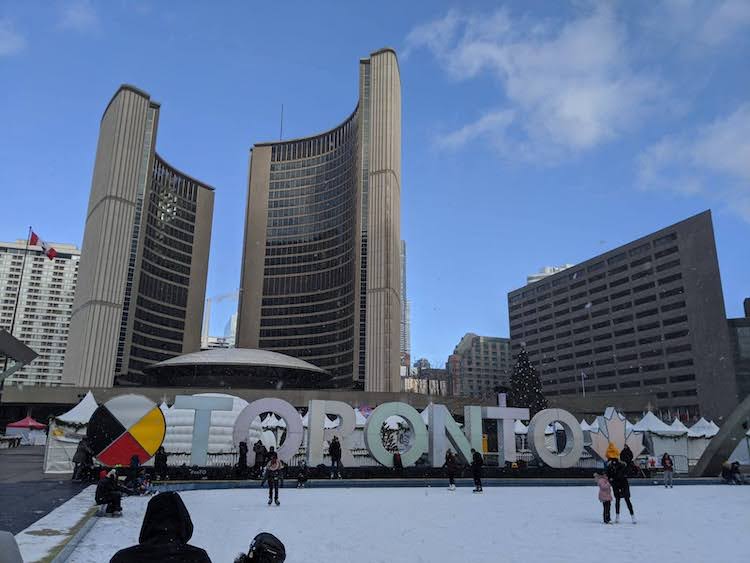 Many people may shy away from the idea of heading to the "great white north" in January, but in fact, January is the best month to experience the winter wonderland that many parts of Canada become in the wintertime.
Canada is also a prime destination for snowboarding, skiing, ice skating, and other winter sports and January is the peak month for the snowfall and cold temperatures needed to experience them.
Additionally, there are some special winter festivals held throughout January (and February) to celebrate winter and encourage people to get outside and embrace what the season has to offer – snow sports, ice sculptures, hot chocolate, bonfires, and more.
Weather in January in Canada
Temperatures in January vary from province to province. But generally, most Canadian cities will experience temperatures falling somewhere between – 0°C and -15°C in January.
Vancouver has the most mild weather with January highs reaching an average of 7°C. Temperatures can sometimes be warmer, or much colder than these numbers depending on where in Canada you go in January.
Best Places to Visit in Canada in January
For the most picturesque views as well as world-class skiing and snowboarding, head to Western Canada (British Columbia and Alberta.) They are famous for the rocky mountains, and the most incredible snow-topped mountain views.
Ontario is a good province to go to if you enjoy a mix of cities, ski resorts, and wilderness, but you don't want to be too cold.
There are many great places to visit in Ontario in winter, such as Blue Mountain Village (snow sports, a quaint mountain village as well as a Nordic spa) or Arrowhead National Park for snowshoeing, cross-country skiing, or ice skating on a frozen trail.
Toronto has a large skating rink right in front of the old city hall, while Ottawa is home to the largest outdoor ice rink in the world – the Rideau Canal.
There are also a few unique winter festivals that take place in Ontario in January, such as the Ice Wine Festival in Niagara on the Lake, or the Fire and Ice Festival in Bracebridge.
---
37. Sweden
Contributed by Amber Everywhere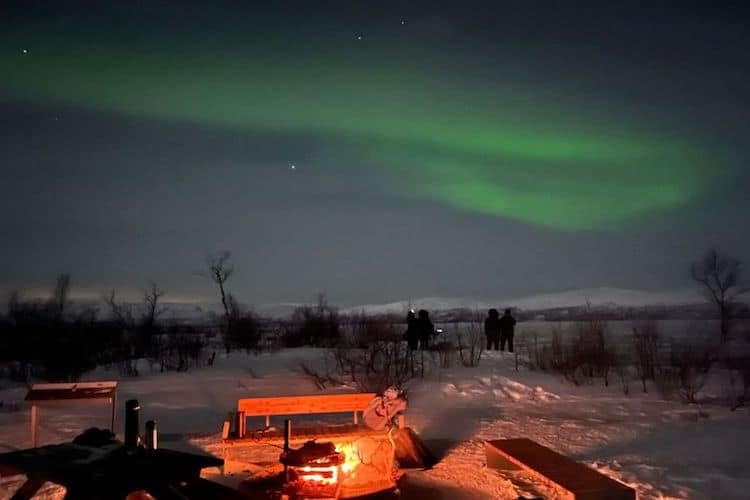 Although summer in Sweden may be known for its long days and pleasant weather, the winter is perfect for travelers who love adventure and excitement. The country offers a mix of classic cultural activities and outdoor adventures in snowy conditions.
In Stockholm, the Old Town becomes even more charming under a blanket of snow. Ice skating rinks pop up in various locations, most of which are free if you have your own skates. You can admire Stockholm's historic architecture as you glide across the ice.
Cozy up with a Swedish "fika," the custom of taking a break, usually with coffee and pastries like a cinnamon bun. Alternatively, you can sip mulled wine or a bowl of warm pea soup, a dish that is traditionally enjoyed on Thursday alongside pancakes and jam.
However, the chance to see the northern lights is arguably the top reason to visit Sweden in the winter. Although the northern lights are sometimes visible as far south as Stockholm, you're more likely to catch the displays if you travel north in Sweden.
Weather in January in Sweden
The average winter temperatures in Sweden are cold, about 29°F (-2°C) in Stockholm. If you travel north to the Arctic Circle, the average drops to 11°F (-12°C). Sweden sees about 7.5 inches (188mm) of snow each January.
Best Places to Visit in Sweden in January
Don't miss winter in Abisko, a small village adjacent to a national park, located above the Arctic Circle.
Abisko is a haven for winter enthusiasts, especially ice climbers and cross-country skiers, as well as those seeking to see the northern lights. The snowy landscapes transform Abisko into a winter wonderland, with plenty of activities to enjoy in Abisko National Park.
However wonderful the daytime activities may be, most people ultimately visit Abisko and Kiruna, to experience the Northern Lights. The region's clear, unpolluted skies offer some of the best conditions to witness the colorful natural light displays.
As mentioned above, Stockholm is also a wonderful place to visit in January, with plenty of winter activities to enjoy.
---
38. Finland
Contributed by Global Travel Escapades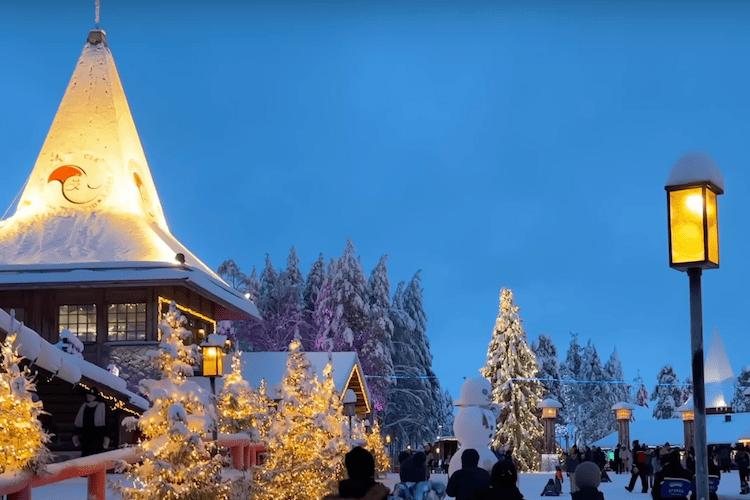 If you're looking to spend time in the Nordic region, Finland is a fantastic destination to explore during the month of January.
For one, this time of year provides an excellent opportunity to witness the mesmerizing Northern Lights, or Aurora Borealis, which frequently appear across the Finnish skies in the Northern region, creating a truly magical spectacle.
Another reason to make your way to Finland is that the country has many world-class ski resorts scattered throughout the country, making it heaven for winter sports enthusiasts who want to indulge in thrilling activities like skiing and snowboarding.
Finally, with the temperatures nearly at their lowest, January is the perfect time to visit an authentic Finnish sauna! Visitors can relax from a full day's festivities and catch respite from the crisp winter air.
Weather in January in Finland
Since January is the peak winter season for Finland, you can expect quite cold weather. Average temperatures around the country range from 20°F to 30°F.
That said, temperatures in the northern region are often much colder than temperatures in the southern part of the country.
Best Places to Visit in Finland in January
Rovaniemi: Rovaniemi is the capital of Finland' Lapland region and one of the most popular places to catch the Northern Lights since it's right on the Arctic Circle. This is also where visitors can explore Santa Claus Village, which is an amusement park that celebrates all things Christmas year-round.
Ylläs: For winter sports enthusiasts, head to Ylläs, Finland's biggest ski resort with epic slopes and runs. You can also easily explore the nearby local villages.
Helsinki: Those who want to see Finland but perhaps stay on the more urban side, consider visiting Finland's capital city! You can indulge in local Finnish foods and warm up in one of the many saunas scattered across the city!
---
FAQs About Best Places to Visit in January
Here are some answers to some of the most commonly asked questions about the best January holiday destinations.
1. How is Greece in January?
Greece in January is a great time to visit! The weather is mild, with temperatures in the mid to high-teens (Celsius). You'll get some sun, and still be able to enjoy the sights without feeling too hot or cold. It's also a quieter time for visiting tourist attractions, so there are often fewer crowds.
2. Is January a good time to go to Europe?
Many countries in Europe offer the best of winter weather and fun activities like skiing, skating, ice fishing, and snowshoeing. The landscape is stunningly beautiful with many breathtaking sights and you can also take in the history and culture of the continent by visiting historical sites, museums, galleries, and churches.
3. Is Italy nice in January?
Yes, Italy is one of the top places to vacation in January. Generally, the weather is mild, making sightseeing pleasant and not too hot or cold. Tourist attractions will typically have fewer crowds, so you'll be able to enjoy them without waiting long periods of time for entry.
4. Where in Europe is warm in January?
Europe is a large and diverse continent with many different weather patterns. That being said, people looking for warm temperatures during January should look to the Mediterranean regions.

Countries in Southern Europe such as Italy, Greece, and Spain usually have mild temperatures around this time of year. Countries like Portugal and Morocco (extremely close to Europe although in Africa) are also warmer than most other parts of Europe in January.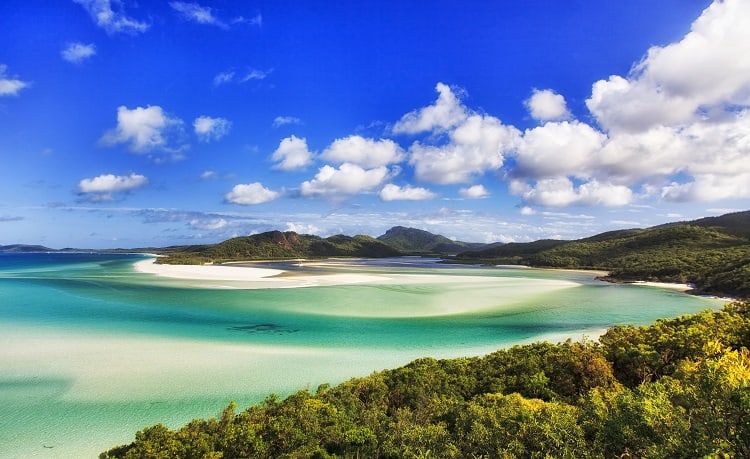 5. What is Portugal like in January?
Portugal in January is a magical place! The days are mild and sunny, but not too hot and the nights are cool. With its beautiful towns and charming villages, Portugal offers visitors both urban and rural opportunities to explore.

One of the best ways to enjoy Portuguese culture is by visiting one of the many bacalhau (codfish) festivals happening in January throughout the country.
6. What is Spain like in January?
Spain in January is a great time to visit! The weather is mild and tends to stay around 50-60°F (10-15°C), with occasional rain. There's no snowfall during the month of January but that doesn't stop many visitors from enjoying the country's many attractions and makes it one of the best destinations in January to visit.

From its cultural hubs and historic monuments in Madrid and Barcelona to its beautiful beaches and mountain villages in Galicia and Andalusia.
7. Is Rome worth visiting in January?
Rome has mild winter temperatures and reduced crowds, making it a great time to explore the historic city without the usual summer heat. Be sure to bundle up though, the nighttime air can be quite chilly.

Though most of the cultural attractions are open year-round, some days may be affected by holidays or special events. Check online before planning any trips to ensure you don't miss out on the best attractions Rome has to offer.
8. Is Spain or Italy warmer in January?
Spain is typically warmer than Italy in January. This is because Spain lies further south and has a Mediterranean climate, meaning that it experiences mild winters with temperatures rarely dropping below freezing.

Italy, on the other hand, has a more varied climate due to its mountainous terrain and can experience much colder winters in the northern part of the country.
9. What is the Amalfi Coast like in January?
The Amalfi Coast in January is a beautiful and unique experience. With temperatures usually hovering around 10-13°C, it's comfortable enough to enjoy the stunning views of the cliffs and beaches without being too uncomfortable.

The days are shorter, but this also makes for some gorgeous sunsets that you won't soon forget! For those looking for outdoor activities, there are plenty of hiking trails along the Amalfi Coast that provide breathtaking views and a chance to explore its rugged terrain.
10. What is Tuscany like in January?
Tuscany in January provides a unique winter experience. The landscape is lush with rolling hills and vineyards providing a picturesque view for visitors. Temperatures during this time of year reach highs of 11-13°C (52-55°F) and lows of 6-9°C (43-48°F).

Despite the chilly temperatures, if you wrap up warmly, there are plenty of activities to enjoy such as hiking through the countryside, visiting thermal baths, and exploring ancient towns like Siena.
---
Final Thoughts on Where to Travel in January
If you have been thinking about where to go on holiday in January, we hope that our complete list of the best places to visit in January helps you choose that perfect destination.
From Cambodia, Thailand, and Mexico, each of the 38 destinations has been hand-selected by travel bloggers who have traveled extensively and believe these are the best places to visit in January.
All locations offer unique experiences that are sure to make your vacation unforgettable.
Cambodia has many temples and ruins to explore; Thailand is known for its vibrant culture and nightlife; and Mexico is home to beautiful beaches with plenty of activities to try.

So if you're looking for somewhere to travel in January, look no further than these 38 destinations. With so much to do, you won't want to miss out on the opportunity for an amazing holiday experience!
More Articles to Help You Plan Your Trip to [Destination]:
List names of posts in dot point form here with links