If you want to go visit one of the most economical yet beautiful tropical nations on the planet, Vietnam should be on the top of the list!
The first question that comes into anyone's mind when they think about visiting a new country like that, however, is: when is the best time to visit Vietnam?
If you do intend to go, you should visit while keeping in mind the best times to visit Vietnam.
While it happens to be a country you can visit all year round, the best time to travel to Vietnam varies still based on what it is you want to do and which areas you wish to visit.
There are tons of things to do around: delectable street food, mesmerizing colorful festivals, and so much more!
Best Time to Visit Vietnam
Before you create your perfect itinerary for Vietnam, make sure to take notes on the important information listed below.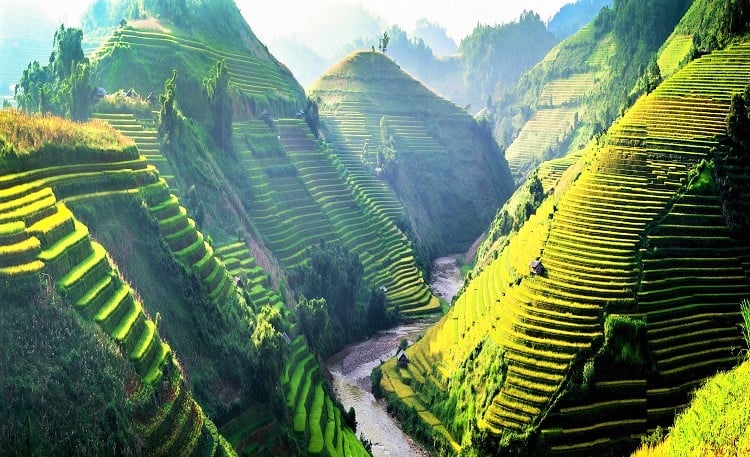 Choosing the best time to visit Vietnam will depend on the weather and the fact that the weather can be very different depending on the location.
That is why we have broken down the best times to visit Vietnam into three sections; North Vietnam, Central Vietnam and South Vietnam.
Best Time to Visit North Vietnam
Best time to visit Northern Vietnam is in spring (March to April) and in autumn (September to October). During these months the weather is generally warm, sunny and not too humid.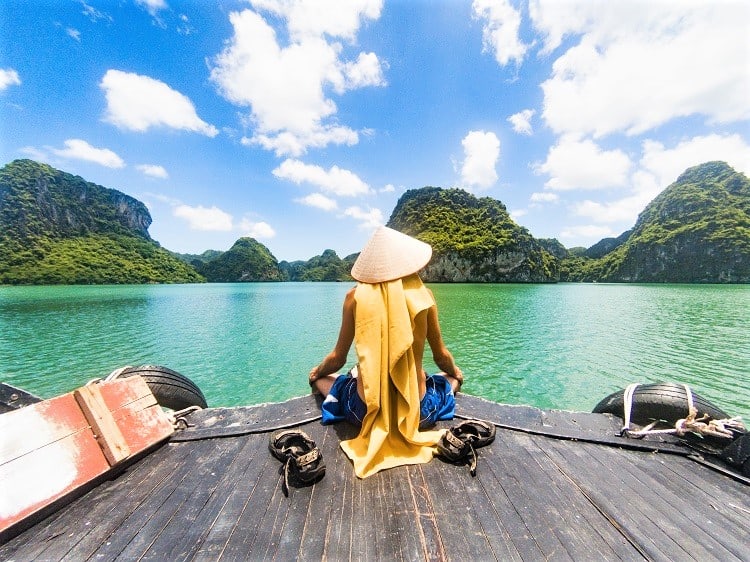 If you choose to go to North Vietnam in the winter months, you can expect cold and dry weather, with night temperature dropping to only a few degrees Celsius above 0ºC. Alternatively, in the summer months, you will find somewhat unbearable heat and humidity.
Now that you know when to go, lets check out two of our favorite destinations in the North Vietnam, the amazing Hanoi and Halong Bay:
Best Time to Visit Hanoi
Hanoi is the largest city in Vietnam and by far the most interesting – there's lots and lots of stuff you can do here!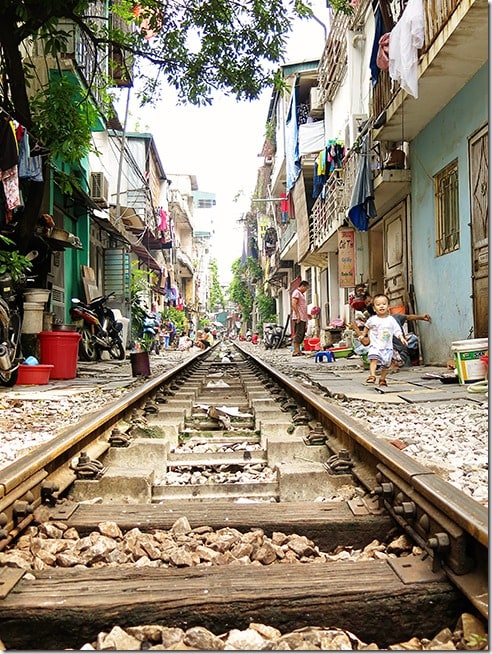 You can visit the lake, see the various kinds of temples around the place, the Mausoleum built in the memory of Ho Chi Minh, and there's a lot of other things happening too.
This city boasts one of the best nightlives among the neighboring areas.
Winter is generally decent enough (equivalent to a European spring/summer climate), but the summers are generally quite hot.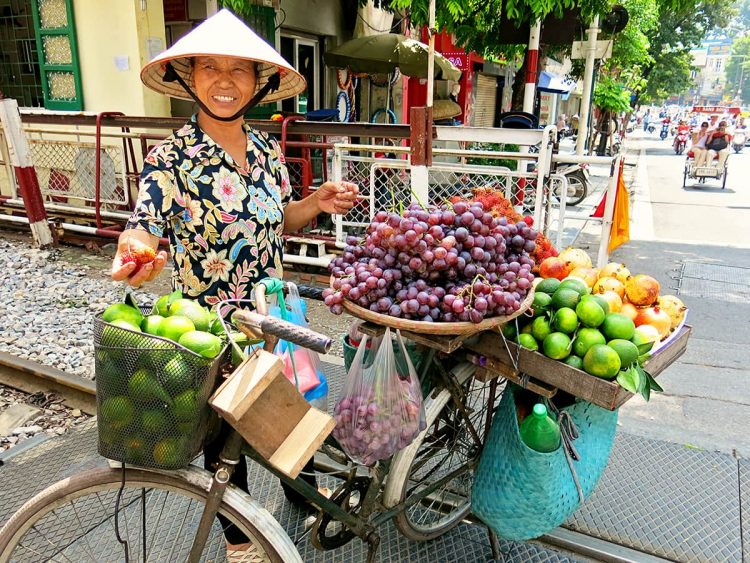 The best time to visit Hanoi still remains October and November, with little rain, good sunshine and average temperatures of around 21 degrees C.
If Hanoi is your key destination, this should answer your queries on when to visit Vietnam.
Best Time to Visit Halong Bay
This mystical place is covered with mist most of the year and remains an enjoyable holiday retreat. March is the best month to visit Vietnam if you want to see Halong Bay in all its glory.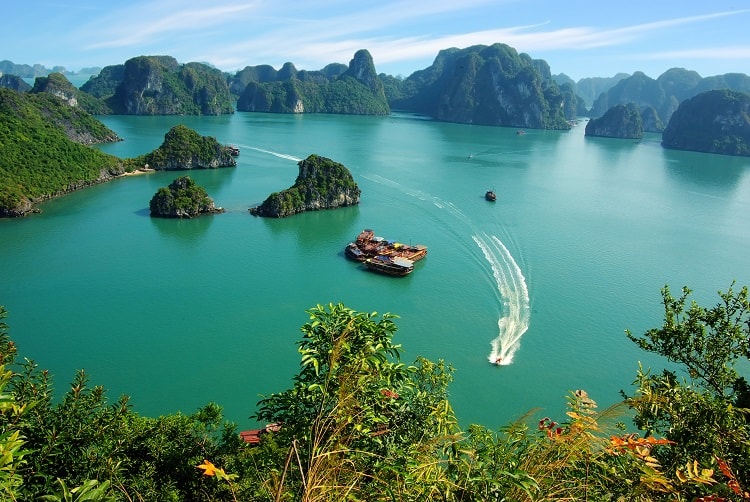 The water generally remains blue and clear at this point, in stark contrast to the misty bay region.
March is the beginning of spring, so temperatures are very comfortable and the skies are absolutely clear with little to no rain.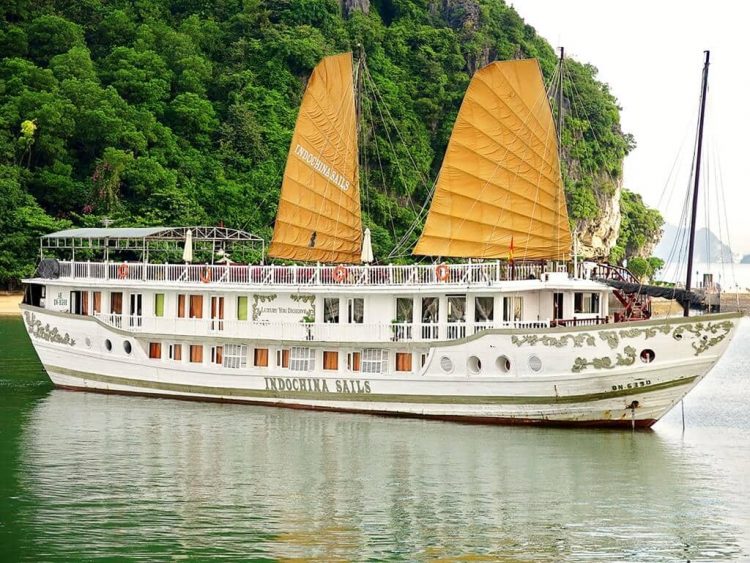 Visit Vietnam in March to enjoy this breathtaking (quite literally) natural wonder!
Although March is the best choice for when to visit Halong Bay, both spring and autumn months offer good conditions for exploring this amazing place.
If you choose to see Halong Bay in winter, be prepared for cold weather and high winds. Alternatively, should you plan to visit in summer months, you can expenct to check out what rainy typhoon season is all about.
You can check out how to explore the Halong bay in style on a Halong Bay best cruise here.
Best Time to Visit Central Vietnam
Best time to visit Central Vietnam is between the months of February and November, with warmer weather in July and August.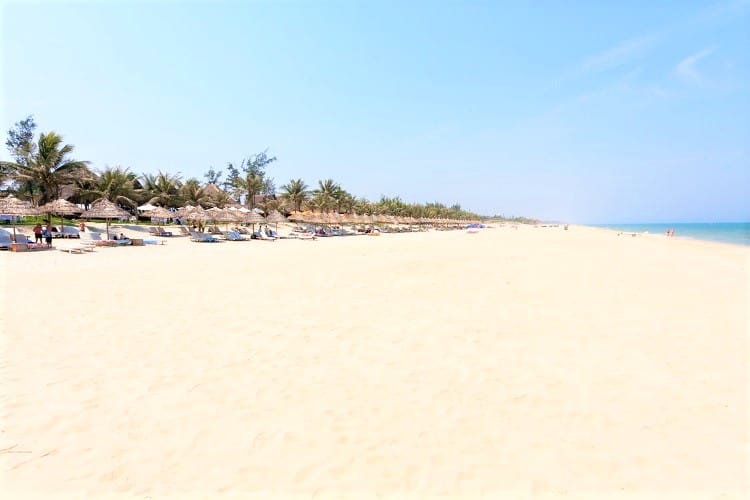 It is very hard to predict correctly the rainy weather in this part of the country, however, you can expect the typhoon season to start in November and clear up by February.
Find out more about the Vietnamese best beaches in Central Vietnam here:
Best Time to Visit Vietnamese Beaches
It's a little known fact that Vietnam has some of the most unexplored yet beautiful beaches in the world.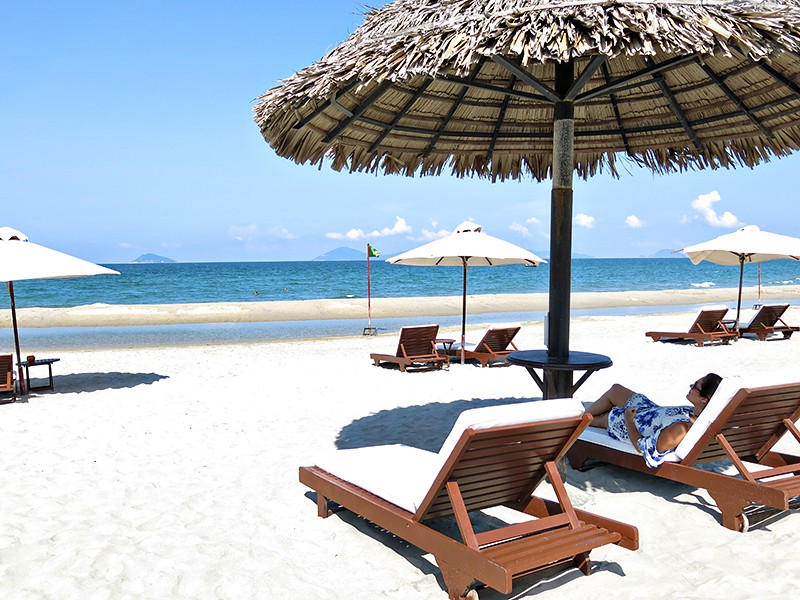 Depending on when you intend to visit, however, there are beaches for every season.
The central parts of Vietnam beaches are warm all year round, while the southern coastline tends to have a warm temperate climate if you're visiting around January or February.
Our personal favorites are the beaches around Hoi An. You can visit those quite comfortably even towards the end of the warm and non-typhoon season in the months of August and September.
Best Time to Visit South Vietnam
Best time to visit Southern Vietnam can be quite debatable. Generally speaking, South Vietnam is good for travel all year around.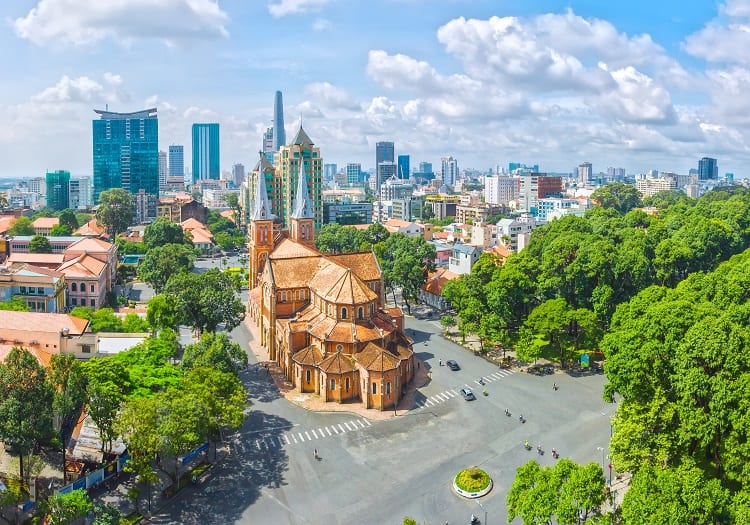 There are, however, two distinct seasons that you must take into consideration when visiting these parts.
The dry season is between the months of December and May, with the highest temperature from March to May. Great time for warm weather, however, might get a bit unbearable at times.
The wet season (monsoon season) goes between June till November. Sporadic bursts of heavy rain, the however best time to visit South Vietnam for photography enthusiasts.
Best Time to Visit Saigon
Another absolutely brilliant city in Vietnam – this one is warm all through the year, but in contrast to Hanoi which has centuries' worth of history to showcase, Saigon represents a new culture and points to the Vietnam of the future.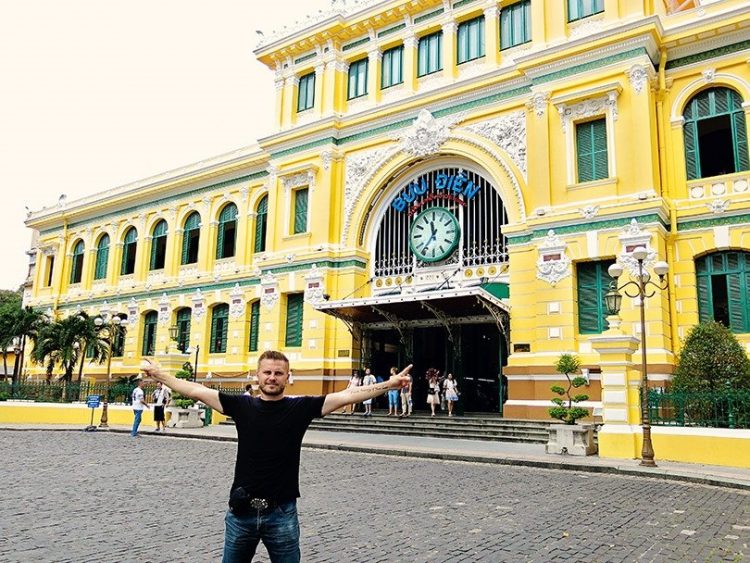 There is, however, a lot to see from the Vietnam War showcases which highlight the trials and tribulations of that time.
Right from some wonderfully made 19th-century French cathedrals and buildings to the Independence Palace in the middle of the city – there are enough things to keep you engaged, regardless of whenever you visit.
FAQ
Here are some frequently asked questions about what to see and do in Vietnam:
1. Which destinations are most popular in Vietnam?
There are many beautiful destinations to visit in Vietnam.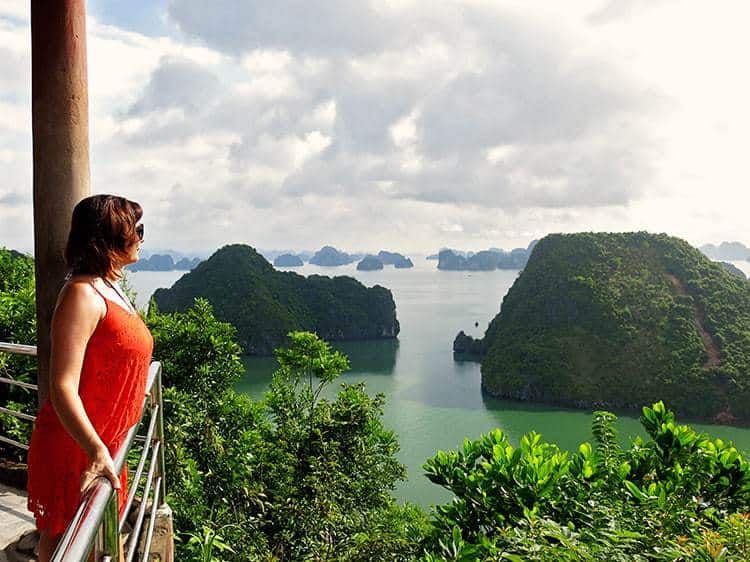 Some of the most famous include HCMC (from which you can enjoy day trips to the Mekong Delta and Chu Chi Tunnels), Hanoi, Sapa, Halong Bay, Hoi An, Hue & Nha Trang.
Click here to read more about everything you should read up on before your trip to Vietnam.
2. What are the best things to do in Vietnam?
Now that you know what the best time of the year to visit Vietnam is, you're probably wondering about what it is you actually do there once you're there.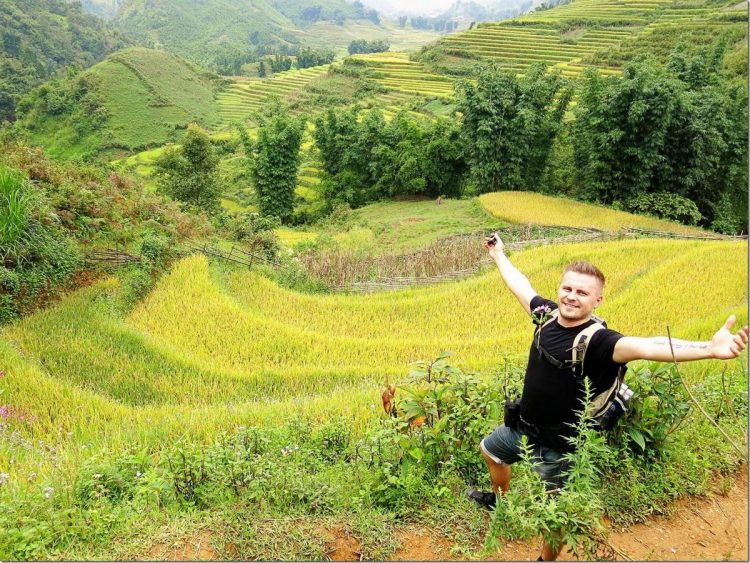 This country has a number of cities and destinations on offer, regardless of the time you visit there.
You can also find a list of some fun things to do in Vietnam here.
Whether it's the misty Halong Bay, the sprawling metropolises of Hanoi or Saigon, or the mystical Sapa mountains, Vietnam has a number of places you should visit.
Hopefully, you've found some useful information about the best things to do here above so you can make good use of the best time to travel to Vietnam!
3. Where should I stay in Vietnam?
You need to be careful when you book accommodation in Vietnam.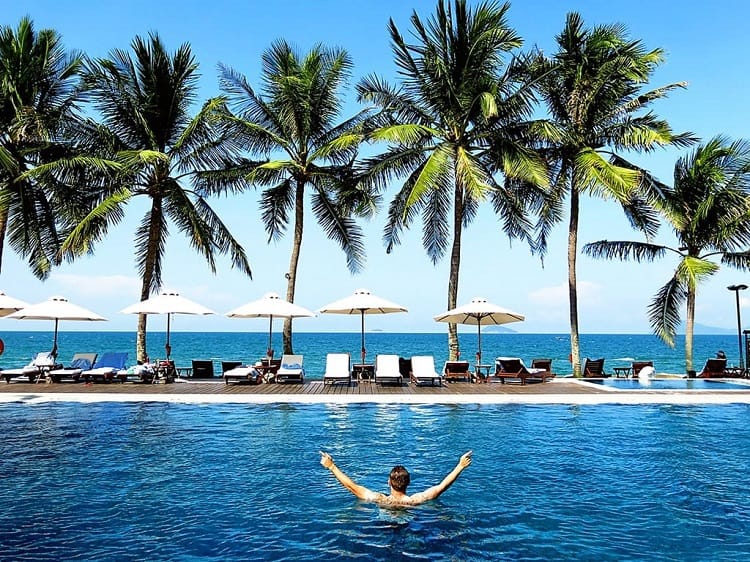 Ensure that the accommodation has plenty of reviews and that there are both positive and negative reviews, but obviously, we want the majority of the reviews to be positive.
To help you find the best places to stay in Vietnam, we have compiled a few handy guides for you:
Here is a guide on the best Halong Bay cruise to book
Here is a guide on some of the best Hanoi hotels to book
This guide is all about our favorite resorts and hotels in Hoi An
Verdict on the Best Time to Visit Vietnam?
Generally, the best time of the year to go to Vietnam is around the months of February to April, which is the spring season, as well as August to October, which is the time of autumn.
As for the best month to visit Vietnam, it is up to you to choose among these months which we've listed out above, though we believe the best time to go to Vietnam is in March.
By now you're definitely wondering about why we chose those particular months as the best time of the year to visit here.
The reason behind our observations is that the weather becomes moderate around that time, so it's not as hot as it can usually get in the summers.
Vietnam also gets a lot of rain generally, which is more or less occasional at this time.
Summary
While we mentioned only a few important things about Vietnam and the best time to visit it, there is of course much more to see and do.
Whenever you do visit, make sure you to enjoy the street food (Hanoi and Saigon are lined with food stalls on the streets) and don't forget to see the natural gifts bestowed to Vietnam.
Have fun visiting Vietnam!
Further Reading
You can find more travel posts and article for other destinations here.