An infant makes an excellent travel partner! They can easily be strapped into a baby carrier or stroller, will fall asleep virtually anywhere and overall will just enjoy being with mom and dad. We love travelling with our baby!
Just because you have a new baby it doesn't mean that you have to be stuck at home. Now is a great time to make memories with your little one and travel the world!  The trick is to choose the right destinations for your little one.  By knowing the best places to travel with a baby, you can select baby-appropriate destinations with ease.
Here are 17 of the best places to travel with a baby.
–
But first! 
Might I suggest that you quickly sign up to our 'Wanderlust Storytellers Family Tribe' newsletter! 
Top 10 Kid-Friendly Destinations Ebook
FREE Instant Download.
Grab yours now, don't miss out!
Find out which are the Top 10 Destinations that your Kids will LOVE!! As recommended by family travellers world wide!
_________________________________________
1. Tuscany, Italy
While this destination doesn't have a lot of activities for children, a baby won't care. Despite the lack of things to do for little ones, children are welcome in this country. Italy is one of the best places to go on holiday with a baby.  Attractions in Tuscany that you should see with your baby include the Leaning Tower of Pisa and The Boboli Gardens. You should also try to visit Capo Sant'Andrea on Elba Island if time permits.
2. Tokyo, Japan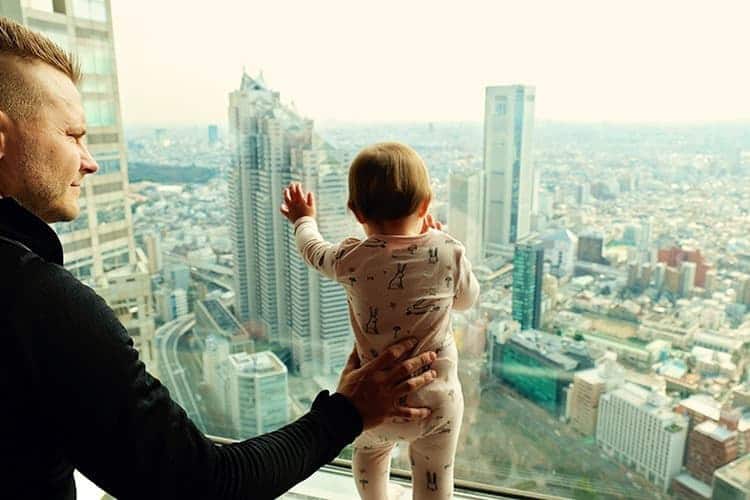 Japan is one of the best places to travel with an infant in Asia. This destination is very baby friendly. There are "Baby Cafes" located throughout Tokyo that has childproof areas as well as food for mom and dad to purchase. There are also family rooms located throughout this city where moms can nurse or change their baby. Sights to see while here include Shinjuku Gyoen Park and Sunshine International Aquarium/Planetarium.
We have a whole post packed full of information on how to travel to Japan with a baby, click here to read it now.
3. Taipei, Taiwan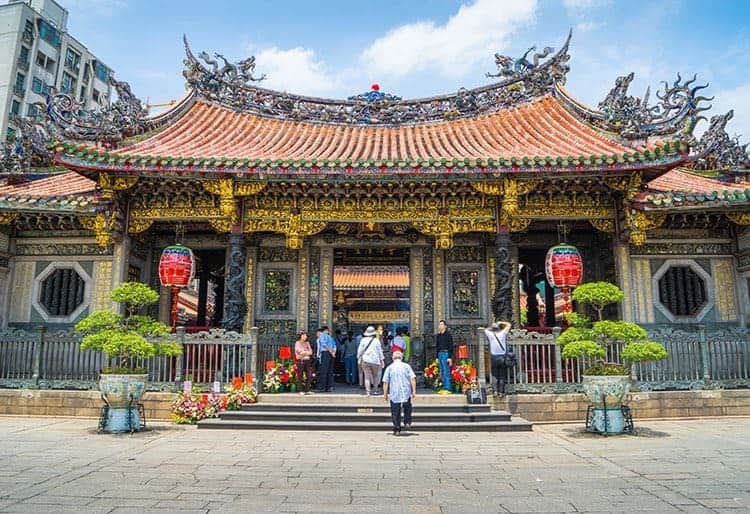 This destination also have mothers' rooms, similar to those found in Tokyo, but what makes this city such a great place to travel with a baby is the many attractions it has on offer. Unlike other places, you can easily strap baby into a stroller and walk around as the terrain isn't tough to manoeuvre over. This allows families to see a lot of interesting sights like Longshan Temple or Chiang Kai-shek Memorial Hall.
4. Belize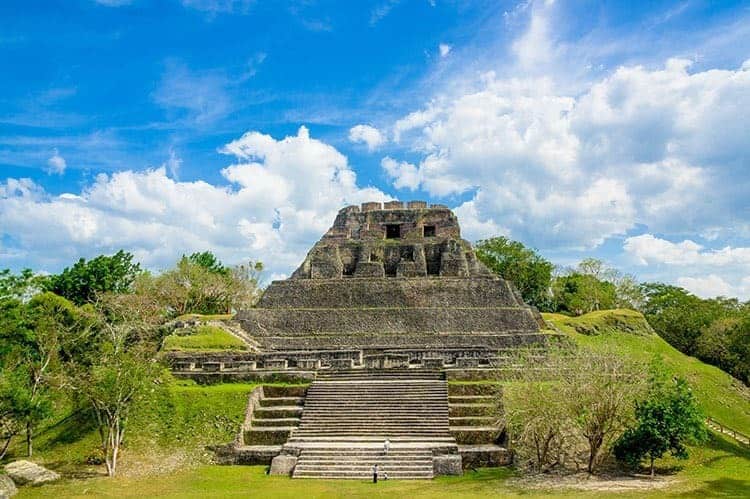 One of the biggest perks for families visiting here is that it's affordable. The country is also English speaking so you don't have to worry about the need to whip out your language translator while trying to balance a baby on your hip. There's a lot of great places to take your little one in this country to include the Blue Morpho Butterfly Farm and the Mayan Ruins.
5. Tulum, Mexico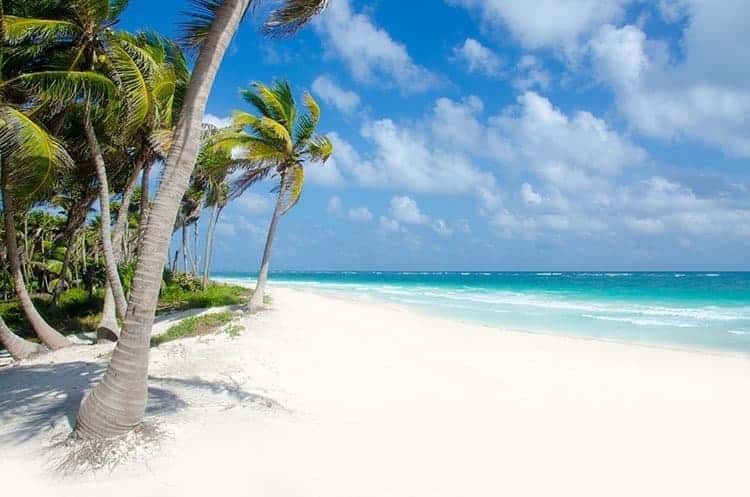 This city can make for a very relaxing vacation. There are plenty of family-friendly beaches and hotels are very accommodating to those traveling with babies as they will often provide both cribs and strollers. Top places to visit include Sian Ka'an Biosphere and Playa Paraiso.
6. Chicago, Illinois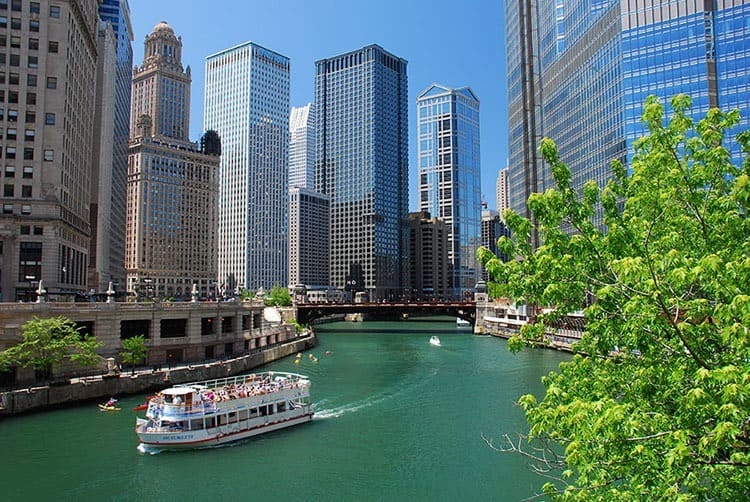 The Windy City has a ton of baby sights, attractions and tours to enjoy. There are also free stroller tours at some of the area's major museums including The Field Museum, The Art Institute of Chicago and The Museum of Contemporary Art. Besides the museums you can also visit the Shedd Aquarium and Navy Pier.
7. Mumbai, India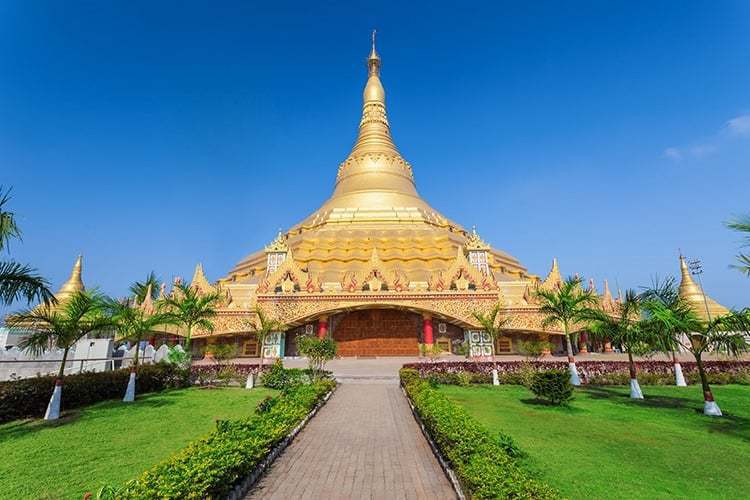 While this may seem like a surprising city on this list, Mumbai is very baby friendly. Another perk is that there are quite a few 4+ star hotels that are more than willing to accommodate your unique needs. Many of them include indoor pools and even water parks. Be sure to visit Marine Drive at Nariman Point and Kamala Nehru Park.
8. Montreal, Canada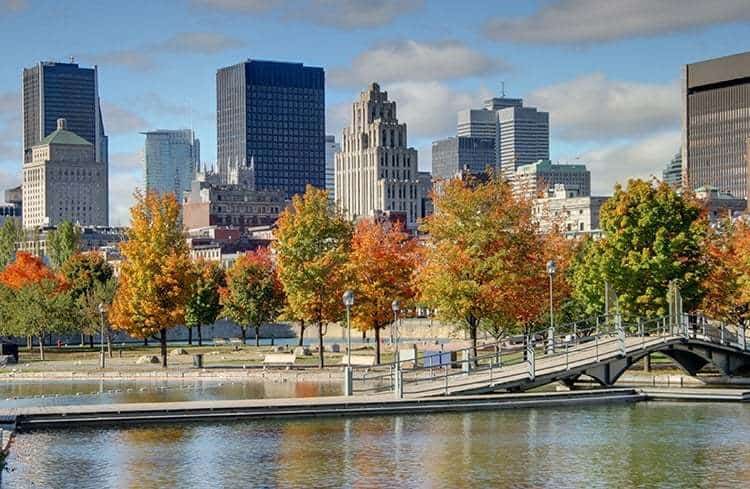 One of the nice things about Montreal is that it's very stroller friendly. There are also numerous kid friendly festivals that occur throughout the year.  Popular attractions include Jean-Talon Farmer's Market, Clock Tower Beach and The Botanical Gardens.
9. Ecuador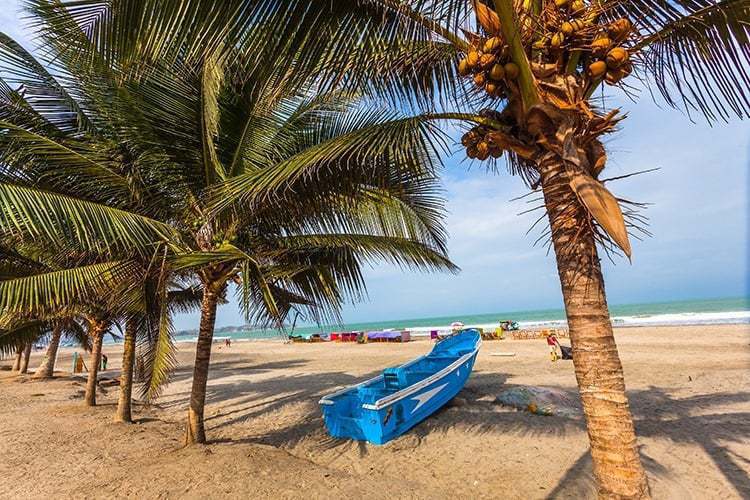 This country is affordable and breastfeeding is welcome. The terrain is difficult to get around with a stroller so you will need to use a baby carrier. It's worth exploring the city as much as you can with your baby as there's a lot to see. This includes The Otavalo Indigenous Market and the Manabi Coast.
10. Cape Town, South Africa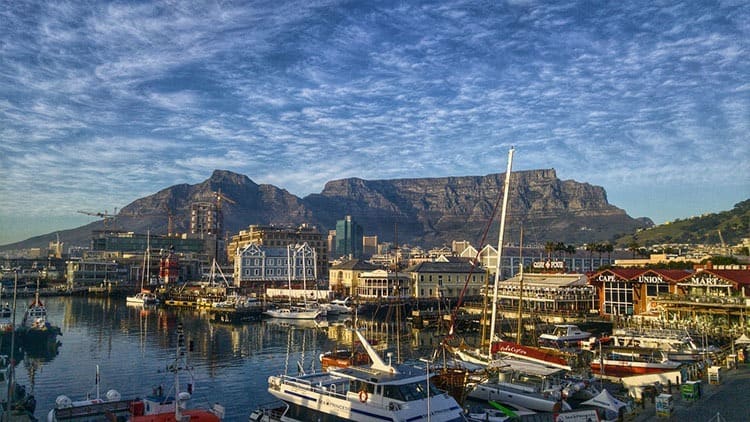 Not a lot of people associate good places to travel with a baby to include South Africa. However, those who've been to Cape Town know that it's a great destination for little ones. There's plenty of picturesque views and things to do including Wilderness National Park and Monkey Land.
11. Tasmania, Australia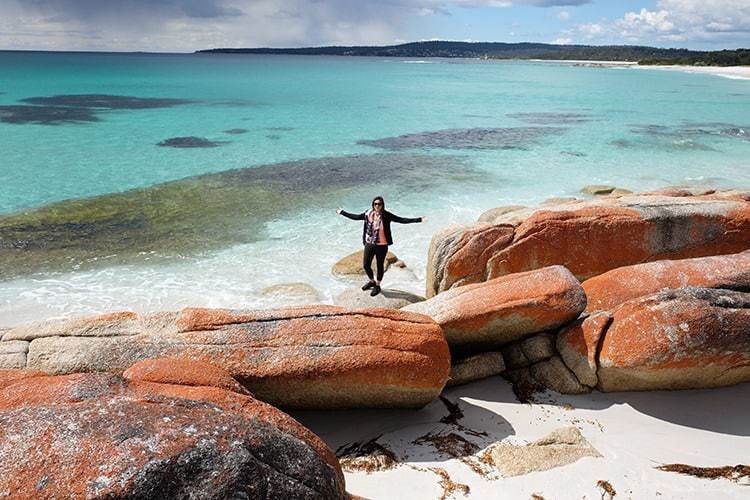 This Australian state is a great destination for children of all ages. One of the nice things about Tasmania is that you don't have to haul a stroller with you on your flight over if you don't want to because there are plenty of stroller rentals available. Many of the activities here are nature based so be sure to visit Bay of Fires and Russell Falls.
12. Wales, United Kingdom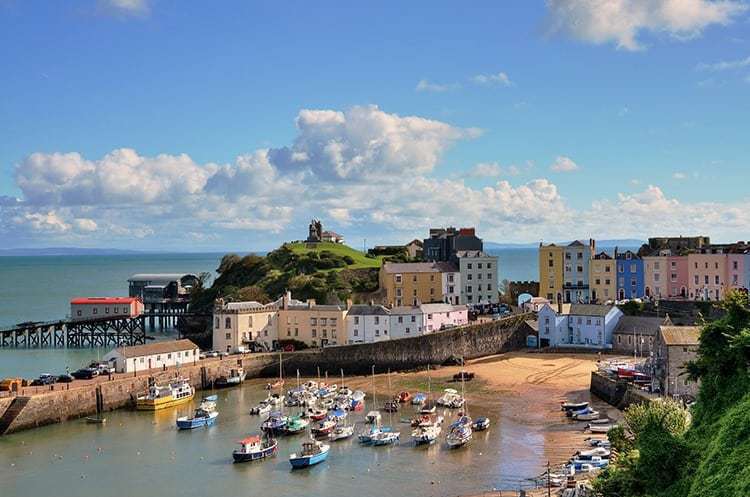 Wales is another one of the best places to travel with a baby in Europe!  People love babies in Wales and they will bend over backwards to make sure you enjoy your time here as much as possible. Hotels will provide everything from cribs to baby gates and will even be able to recommend babysitting services if you need some alone time. Good places to visit with your baby include Cardiff Castle, Tenby Harbour and Bodnant Garden.
13. San Diego, California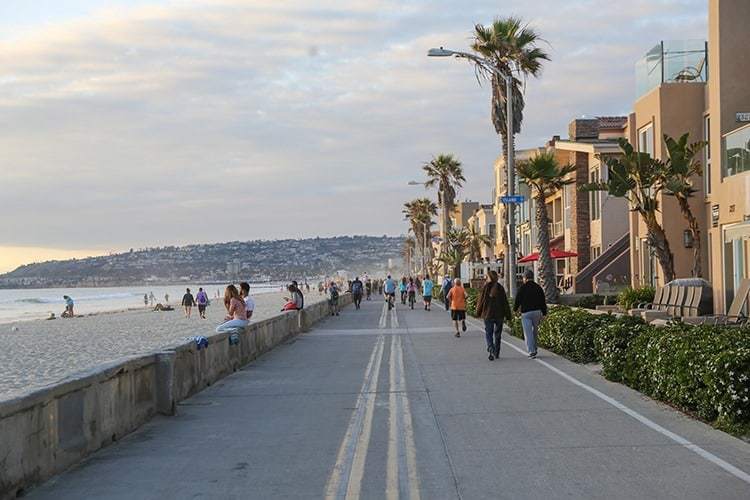 This is one of the most baby-friendly destinations on the list. There are a lot of boardwalks, walking trails and plenty of beaches. Baby-friendly activities include Birch Aquarium, Mission Beach & Boardwalk and the San Diego Botanic Garden.
14. Hawaii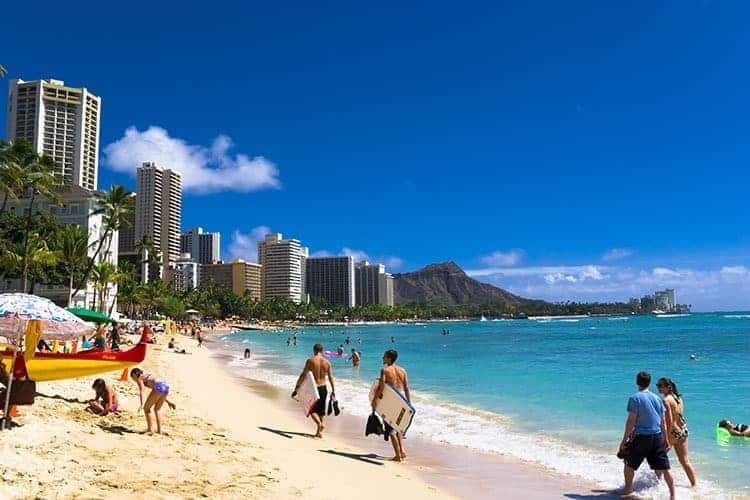 This island is a dream vacation for many. And it is probably no surprise that Hawaii happens to be one the best places to vacation with a baby!  There are plenty of amazing sights that will allow you to take unforgettable pictures of you and your baby, accommodating hotels and a whole host of different activities to enjoy no matter where you are at. Baby friendly places to visit include Makapu'u Point Lighthouse Trail and Valley of the Temples.
15. Bali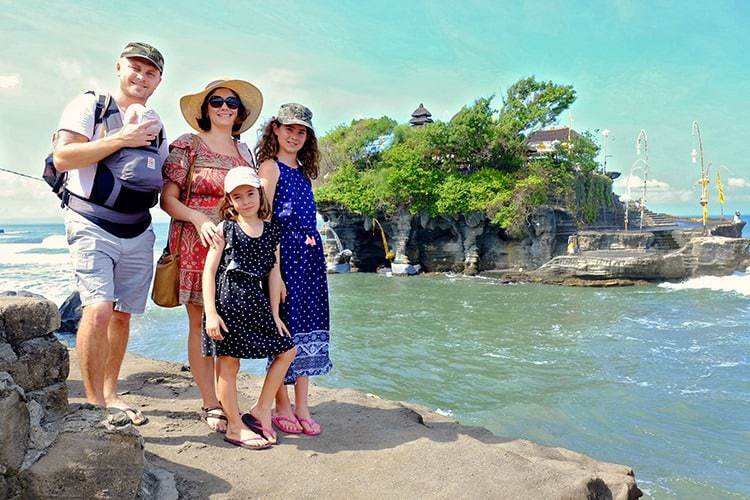 With jungles, beaches and great people, Bali certainly has it all. This dreamy vacation is very baby friendly and nannies or babysitters are super affordable. Things to do include Kuta Beach and Nusa Lembongan.
Further Reading:
16. Greece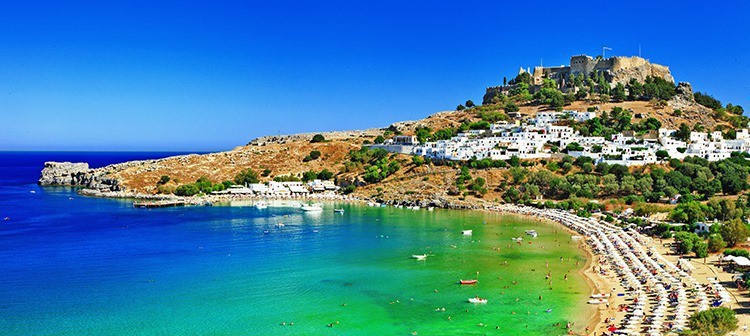 Those that visit Greece will be able to tell fairly quickly that the culture is very family oriented. Often children can eat free at restaurants, stay free at hotels and ride public transportation for free as well. Make sure you and your baby visit the Plaka District of Athens and The Castles Of Rhodes.
17. London, England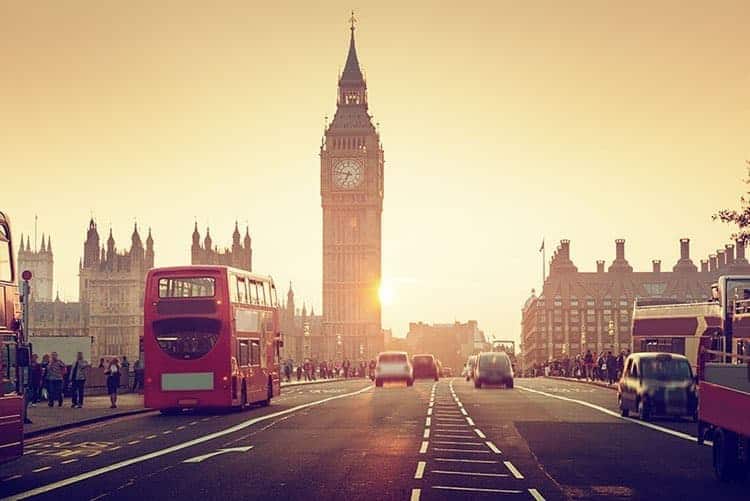 This city has parent rooms as well as changing facilities readily available, which makes it a great place to visit with a baby. There are also many sights that can easily be accessed by public transportation or on foot. These include South Bank and Warwick Castle.
Top 10 Kid-Friendly Destinations Ebook
FREE Instant Download.
Grab yours now, don't miss out!
Find out which are the Top 10 Destinations that your Kids will LOVE!! As recommended by family travellers world wide!
Leave us a Comment:
Which of these destinations on our 'best places to travel with baby' list do you want to see the most?
Can you add other best places to holiday with a baby?
Feature Photo Credit: Thanks to our destination photographer from Wanderloud for the beautiful feature photo!