Beautiful Asia is not just a destination for romantic couples, business people, backpackers, and adventurers.
It's also the finest destination on the planet for families with kids!
A trip to Asia for kids has the potential of not only being an incredibly affordable holiday but also being able to teach your children about truly diverse cultures and traditions.
There are some great child-friendly countries to visit in Asia; so many of which have the most unique amusement parks, fabulous zoos, nature tours, incredible beaches, and family-friendly cultural sites.
Check out our list of 10 of the best holiday destinations in Asia for the family.
TIP: With so many airline carriers make sure to check out these top airlines in Asia for the best flight for your family.
Top 10 Best Holiday Destinations in Asia for Family!
So you want to go on a family holiday to Asia? Find below a list of the best family holidays Asia has to offer!
We love traveling to Asia with kids. We hope that the information below can help you pick the best country for you and your family …. although, in our opinion, you should visit them all as they are each pretty unique as child-friendly holiday destinations in Asia!!
–
Top 10 Kid-Friendly Destinations Ebook
FREE Instant Download.
Grab yours now, don't miss out!
Find out which are the Top 10 Destinations that your Kids will LOVE!! As recommended by family travellers world wide!
–
1. Hong Kong
Hong Kong is a magnet for families with kids and has snapped up one of the top spots on the best family holiday destinations in Asia list.
Major hits for kids are Sea-themed Ocean Park, plus 8 UNESCO Geoparks perfect for trekking and exploring. Lantau Island's caves and the Big Buddha and Po Lin Monastery are great for exploring.
The Hong Kong Park has turtles and koi fish in its ponds – a delight for small children. Take your kids up Victoria Peak for the views, and ride on the Duk Ling sailing boat at Victoria Harbor.
A pink dolphin-spotting tour is another exciting activity for kids.
A trip to the Hong Kong Ferris Wheel for sheer excitement and some great views is one of the best things to do with kids. The list can go on and on!
Further Reading:
Tip:
2. Tokyo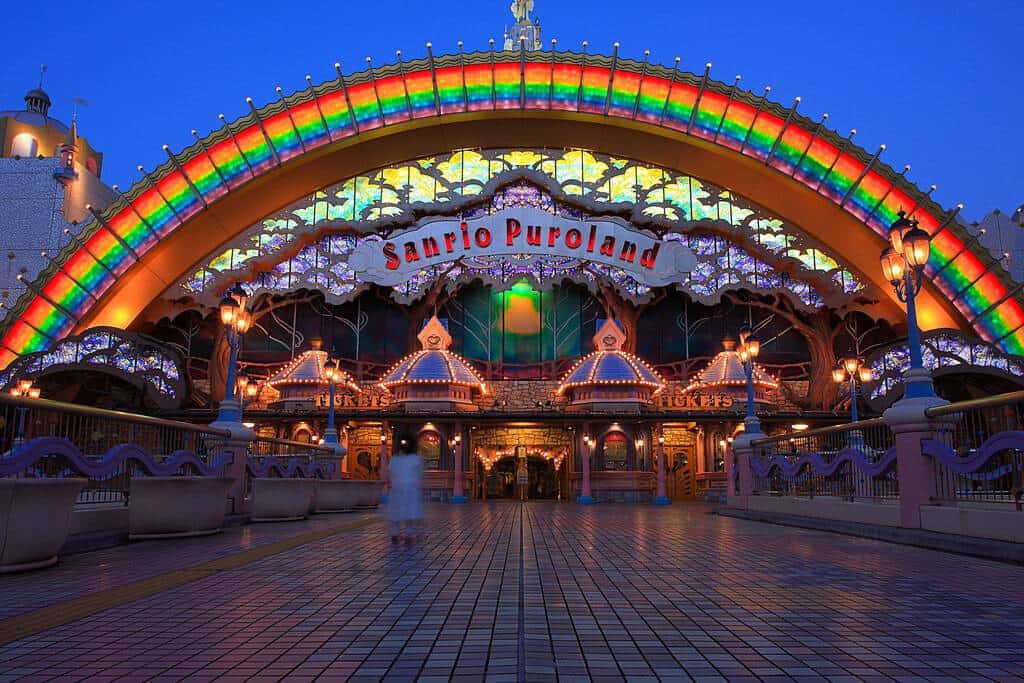 Time and time again I hear about how much families love Japan! The best place for a family vacation in Asia has to be the squeaky-clean country of Japan.
The kids will love their time in the colorful wonderland of Tokyo. This city is the center of anime and video gaming.
The Hello Kitty theme park and Sanrio Puroland are for small kids. Older kids will love the anime museums and the sumo wrestling tournaments.
The hi-tech National Museum of Emerging Science and Innovation with its interactive displays is a must for kids.
Tokyo has its share of internationally-renowned amusement parks – DisneySea, Universal Studios, Space World, and Disneyland. Take older kids exploring into Mount Fuji and the Imperial Palace Gardens' bridges and ponds.
>>> You can read about our adventures through Tokyo on our posts here.
3. Singapore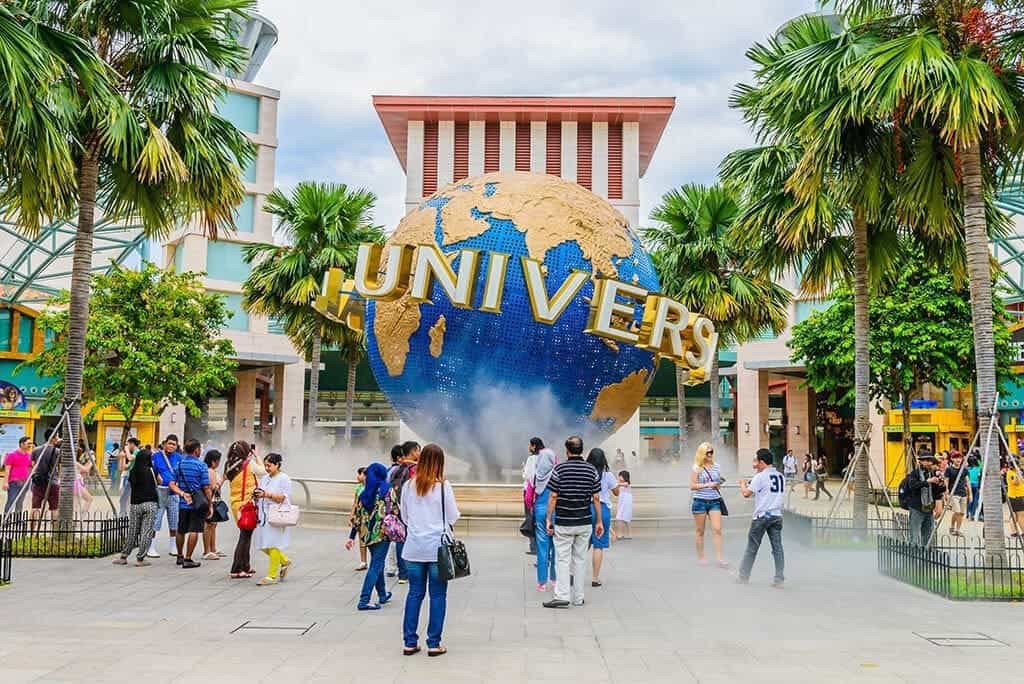 With over 100+ places to visit in Singapore, you are guaranteed that neither you nor the kids will be bored here.
Kids are bound to enjoy the man-made Sentosa Island's rides, thrills, and 3D attractions.
Visiting Universal Studios and climbing into the 30-foot Merlion for 360° city views are must-do.
Take them to enjoy the MegaZip Adventure Park, SEA Aquarium, and Adventure Cove Waterpark.
Take them on boat cruises, to the Arab Quarter, Little India, Chinatown, Singapore Botanic Gardens, Gardens by the Bay (with its 'Super Trees'), and the lights show at Marina Bay Sands.
A night safari at the Singapore Zoo is a must for all families.
Sign up for a bunch of Singapore tour packages that are suited to your family's needs. Singapore is our top pick as one of the most baby-friendly holiday destinations Asia has to offer!
Tip:
4. Ko Lanta, Thailand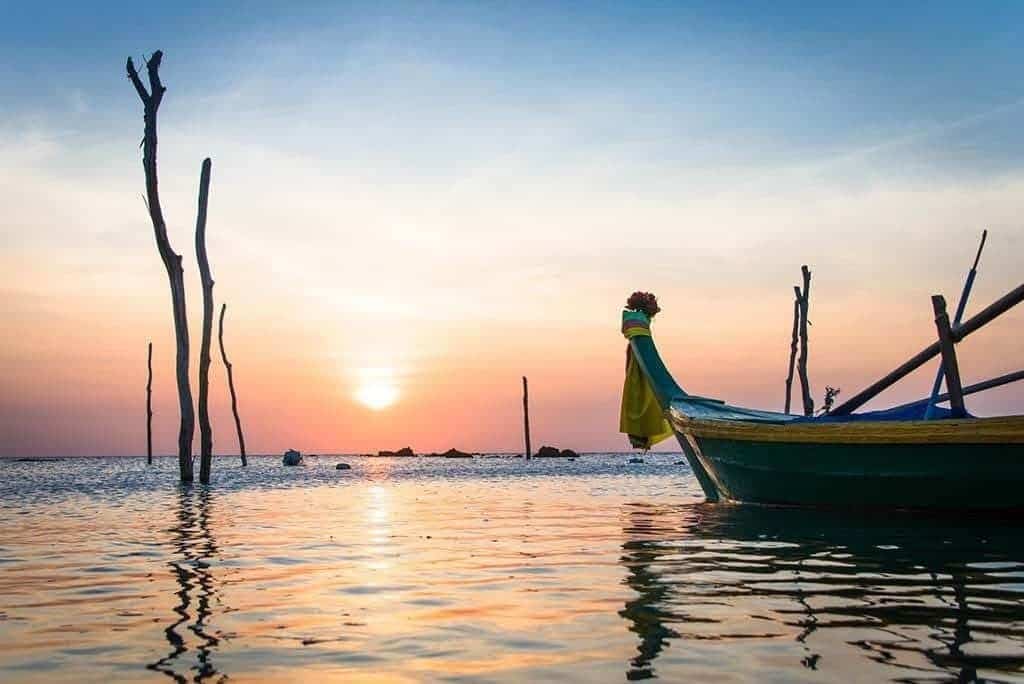 Ko Lanta, located off Thailand's West coast has a large Chinese-Malay Muslim population.
Given this fact, Ko Lanta is not crowded with nightclubs and bars, which makes this destination very suitable for young kids.
Take your kids swimming, snorkeling, and beach-bumming on the wonderful beaches of this place, where the waters are shallow and clear and the sky turquoise blue.
Bike to the island's east coast, where you'll find many traditional villages. Let your kids see how these people run shrimp farms and fishing activities.
There are several century-old teak wood houses in the historic Old Town, a must-see for culture-loving families.
Thailand has always been one of the best family destinations in Asia.
5. Shanghai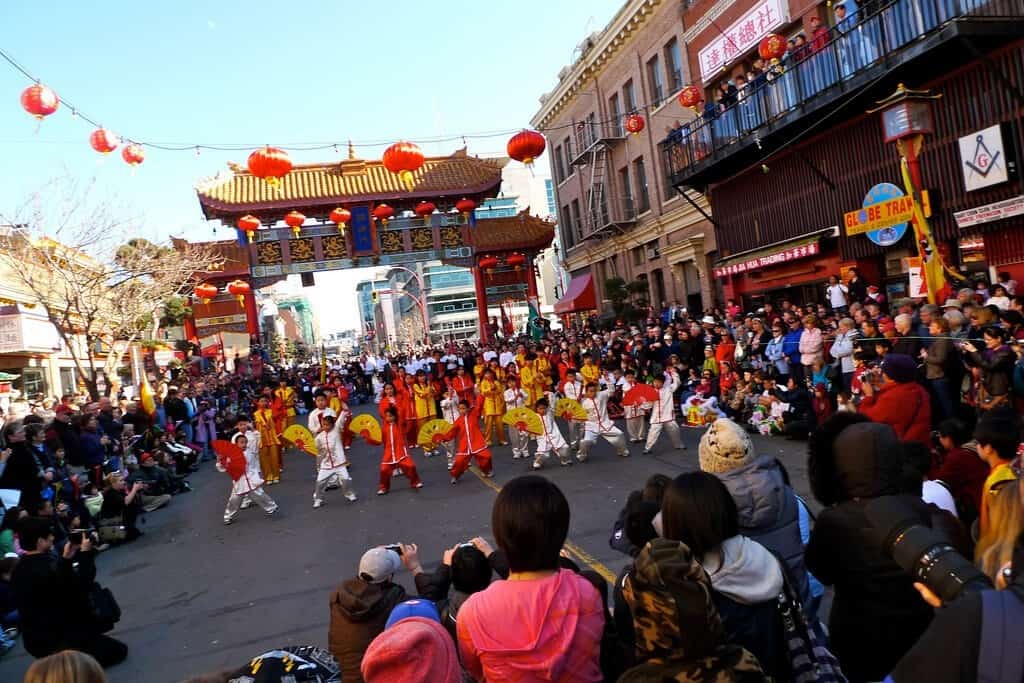 Take your kids on a cruise of the Huangpu River; they can spot turtles, many bird species, and other marine wildlife here.
The views from the 88th floor of the Jin Mao Tower are a must-see. Take them to watch a local tai chi performance on the Bund, which is a former British colonial riverside.
Enjoy a performance by the famous Shanghai Acrobats with them in the evening.
Young kids will love the Shanghai Disney Resort, Ocean Aquarium, Happy Valley theme park, Shanghai Wild Animal Park (which houses some really giant pandas), and Dino Beach Water Park.
6. Bangkok, Thailand
Bangkok is another one of our best places to travel with kids in Asia.
Take your kids to enjoy Dream World amusement park, the interactive 3D Art in Paradise museum at Esplanade Shopping Mall, the Siam Ocean World aquarium, the Safari World Zoo, and the indoor Snow Town village.
KidZania at Siam Paragon is a kiddie-sized town where kids can don work clothes and try their hand at about 80 different grown-up jobs, from dentistry to Boeing 737 pilots.
The older kids might also really enjoy a day trip to floating markets and the River Kwai.
Read about our fabulous day trip experience from Bangkok here.
7. Kanchanaburi, Thailand
Are you after something away from the theme parks and maybe a bit more natural for your family holidays in Asia?
The town of Kanchanaburi has many cavernous caves, rivers, lakes, and waterfalls for the nature-loving family.
There are seven national parks as well, all meant for trekking and exploring.
Be sure to take your kids to see the famous rail bridge above the river, built by WWII POWs.
Enjoy boat rides along the River Kwai, stopping at Erawan waterfall, which is a top attraction for all visitors to Thailand.
8. Bali, Indonesia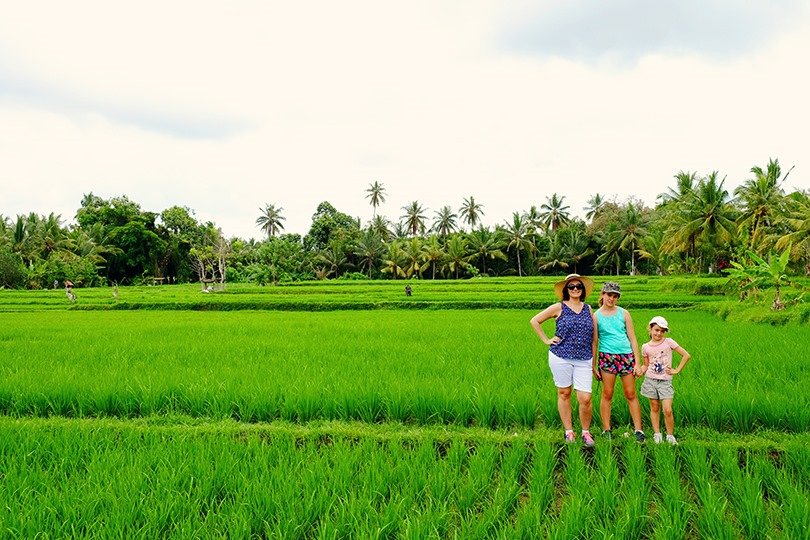 If you are looking for one of the top kid-friendly holiday destinations in Asia, then look no further than the warm friendly island of Bali.
In our opinion, it is also one of the best places to holiday with a baby, in fact, we visited Bali when Avalee was only 2 months old.
Bali is a tropical paradise, full of wild animals, rainforests, blissful beaches, and mountainous landscapes.
Take your kids elephant-riding at Bali Elephant Park; let them feed monkeys at Ubud Monkey Forest; let them go swimming with dolphins at the Bali Safari & Marine Park, and enjoy some water rides while there.
Allow quality beach bumming time at beautiful Kuta Beach, while the grownups enjoy a blissful massage.
Visit Turtle Island, Bali Treetop Adventure Park, and Waterbom Water Park for more fun.
>>> Get some great tips and ideas on how to explore Bali with Kids from our Indonesia travel hub here.
>>> Find the Best Family Hotel in Bali here.
9. Ha Long Bay, Vietnam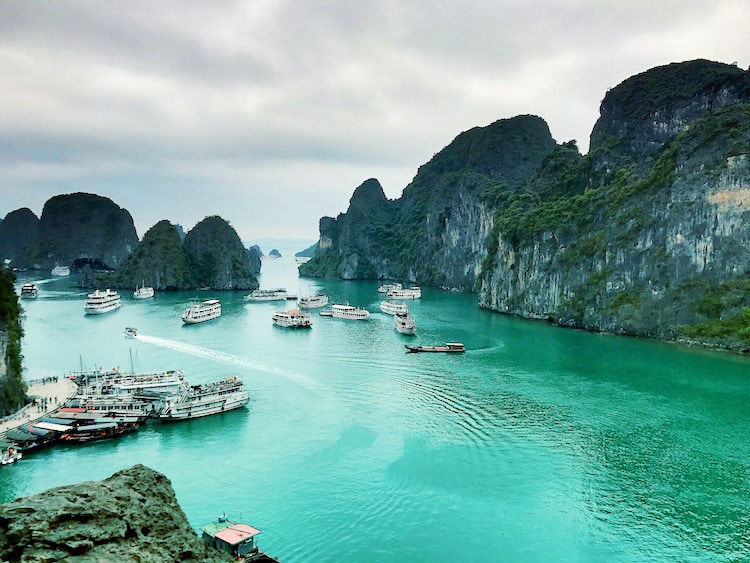 I have a bit of a special kind of love for Vietnam and it is because of this love that I feel like Vietnam should snap up the spot as one of the best family holidays in Asia.
So if you wish to visit Southeast Asia with kids, then make sure you include Vietnam on the list!
Ha Long Bay especially is perfect for young explorers.
This UNESCO World Heritage site is comprised of 1,600 islands and the Gulf of Tonkin's many limestone karst landforms.
Tour the islands by boat, enjoy the many blissful beaches, and enjoy some water sports while you're at it.
Ha Long Bay translates to 'Descending Dragon Bay' in Vietnamese; there are several fascinating legends of these islands that'll charm your little ones, while the outdoor experiences will keep the older ones happy.
>>> Pick the right cruise company for your Halong Bay Family Cruise here.
10. Dubai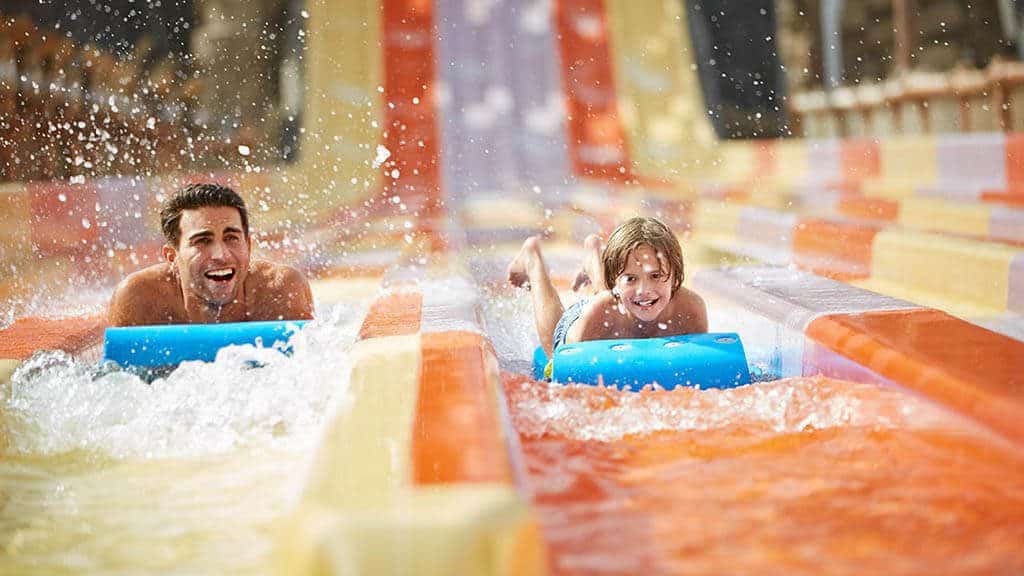 Dubai is the best place to visit in Asia with family; with KidZania (kiddie town), SEGA Republic (video-gaming destination), the Dubai Fountains, the Palm Islands, the Dubai Eye (the largest observation Ferris wheel in the world), and more.
Dubai Parks and Resorts with its five themed zones for families spread over 2 million hectares is an absolute not-miss.
This place has Legoland, Legoland Water Park, Bollywood Parks, Universal Studios with Smurfs Kingdom, and much more.
While in Dubai, don't miss out on some fabulous desert adventures, and take a dhow cruise on the ocean.
Look up attractive Dubai tour packages to really enjoy everything Dubai has to offer.
Dubai is one of the top holiday destinations for toddlers in Asia.
Further Reading:
Top 10 Kid-Friendly Destinations Ebook
FREE Instant Download.
Grab yours now, don't miss out!
Find out which are the Top 10 Destinations that your Kids will LOVE!! As recommended by family travellers world wide!
–
Whether your family is into cultural explorations or nature studies, Asia's amazing geography is bound to satisfy you.
South-east Asia, in particular, has several mountains, lakes, rivers, and rainforests.
Trekkers and cave explorers never had it so good. The sheer hospitality, multiple activity choices, and multi-ethnic cuisine on offer in these destinations make them especially family-friendly.
–
Leave us a Comment: