Are you struggling to choose the best places to visit in Vietnam? Worry no more! We got you covered.
The Southeast Asian country of Vietnam has captivated people from all over the world and has something truly beautiful to offer everyone who steps foot across its borders.
Vietnam is one of the friendliest countries in the world, and wherever you go locals are happy to share stories and lend a hand! There is so much that goes into making this country the beautiful paradise that it is, and there's a handful of places that truly showcase the best of Vietnam.
We'll share with you our list of the top 10 best places to visit in Vietnam so that you know where to go in Vietnam to get the most out of your trip!
Top 10 best places to visit in Vietnam
With so many places to go to Vietnam, it can be hard to choose. Our list will help you make your choice, and guide you through all of the best places to see in Vietnam.
1. Sapa
Imagine rolling green hills for as far as the eye can see with thriving, terraced rice crops! Sapa is home to this landscape and offers incredible opportunities for unforgettable hiking trails and scenic walks.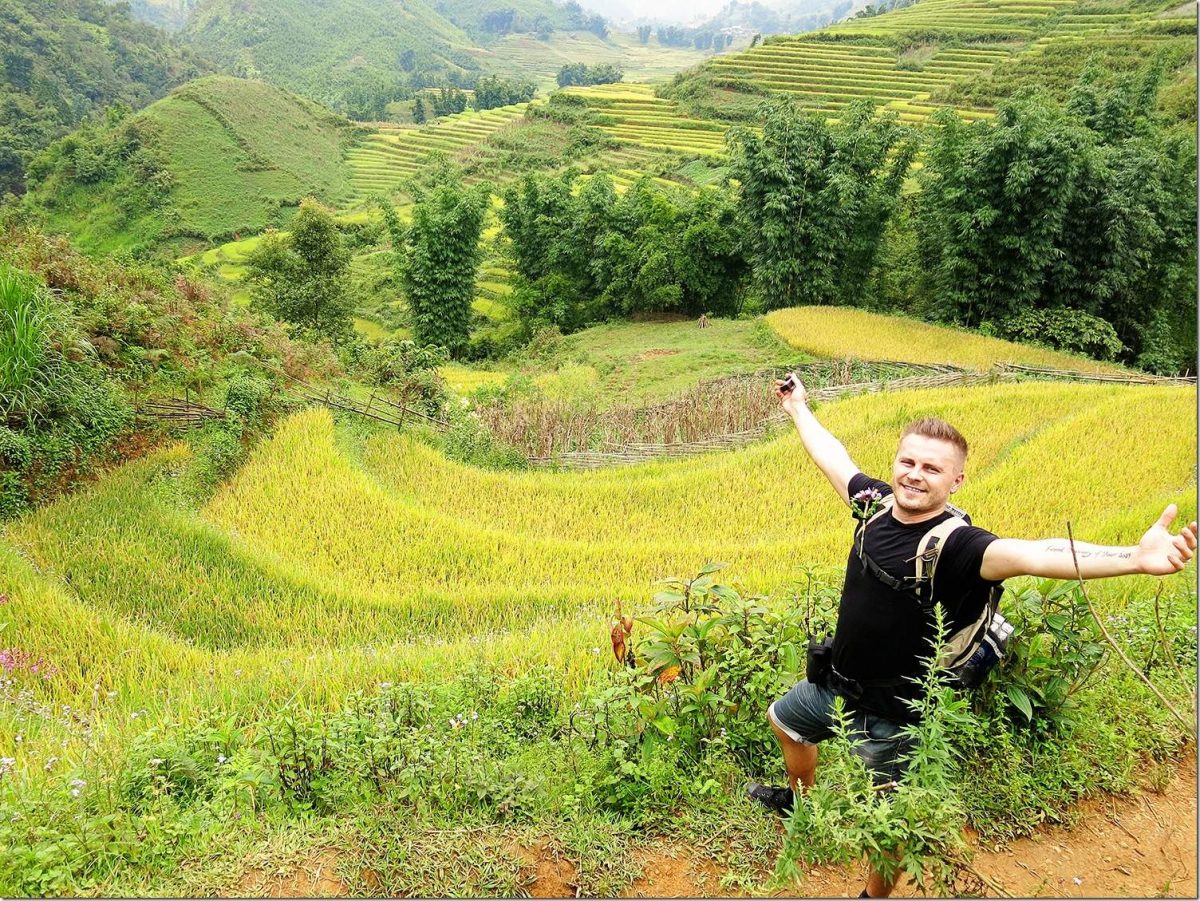 The Silver Waterfall is one of the most gorgeous Vietnam tourist attractions in Sapa, and you can also enjoy remarkable treks to bask in the beauty of Sapa's legendary mountains.
If you are coming to this amazing place from Hanoi, then you might be interested in the best ways of getting from Hanoi to Sapa here. This is truly one of the best places to go in Vietnam!
Tip: Check out our list of best Sapa accommodation options here!
 Click here to book a tour and trek to Muong Hoa Valley in Sapa!
2. Hanoi
If you are looking to experience the magic of Vietnam's cities and partake in cultural activities then Hanoi is the place to be!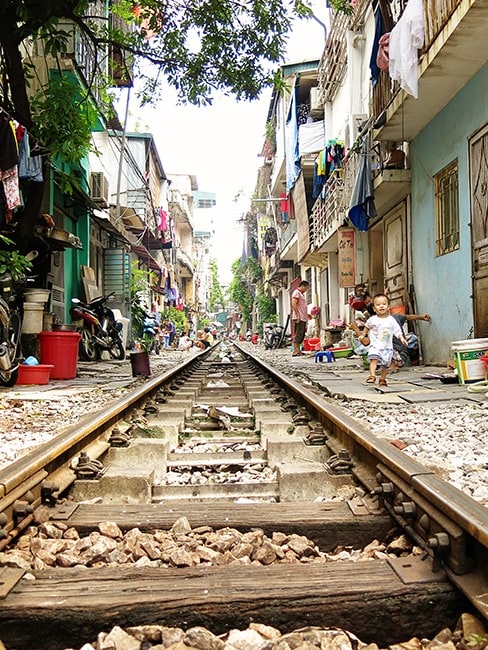 It is one of the best cities to visit in Vietnam and offers the opportunity to immerse yourself in plenty of Vietnamese history and culture.
There are also a variety of awesome places to stay in Hanoi and amazing new experiences waiting for you! As the capital of Vietnam, Hanoi is a must-see!
Click here to book a guided street food tour in Hanoi and taste mouthwatering local cuisine!
3. Halong Bay
Halong Bay is famous for its stunning emerald waters and epic limestone cliffs that boast picturesque tropical rainforests!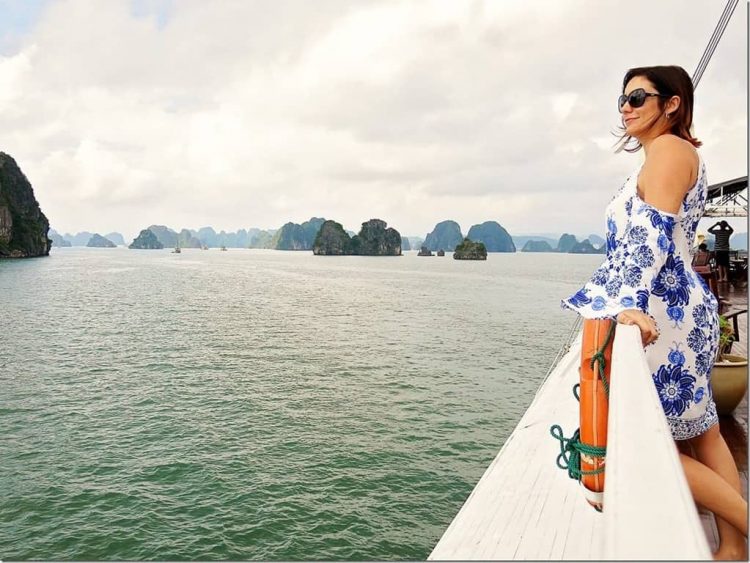 This is one of the best Vietnam tourist's attractions, offering snorkeling, scuba diving, rock climbing, hiking and other amazing things to do.
For a less touristy experience, be sure to visit the wonderfully idyllic Bai Tu Long Bay. Its outstanding beauty and peaceful atmosphere are well-worth making the trip.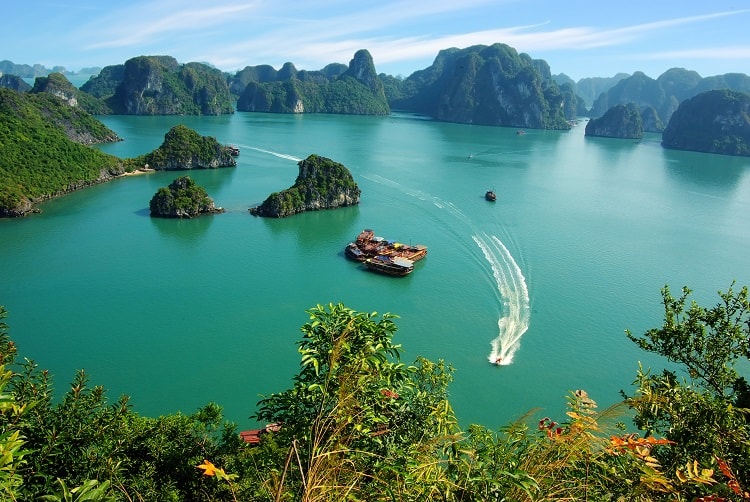 Here are some reasons why you should visit both Bai Tu Long Bay and Halong Bay.
If you are coming to this beautiful place from Hanoi, then you might be interested in finding out the best ways of getting to Halong Bay from Hanoi here.
Check out 15 of the best Halong Bay cruise options and the amazing Halong Bay cruise packages for an amazing holiday!
Click here and book your island-hopping adventure to see the best of Halong Bay!
4. Hoi An
Dive deep into the heart of Vietnam by visiting the famous city of Hoi An. Ancient Town is a big Vietnam tourist attraction, and it's easy to know why once you see for yourself the old and colorful brick buildings from the comfort of a boat.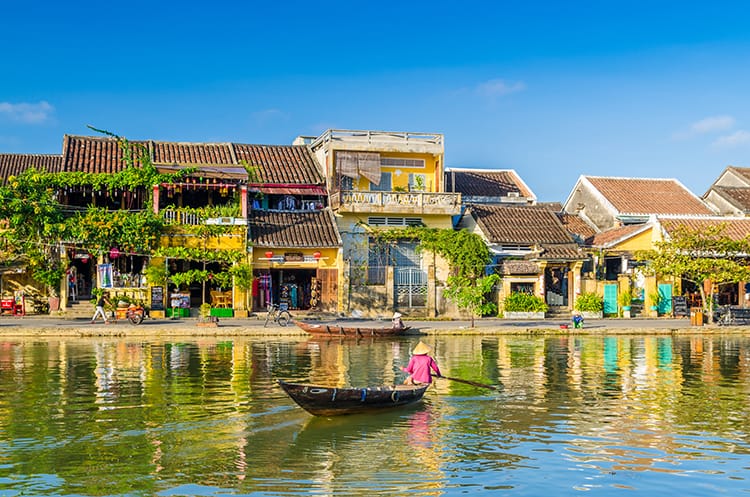 The town is cut through with serene canals, and viewing Hoi An from an authentic wooden Vietnamese boat makes for a once in a lifetime adventure! This stunning spot is definitely one of the best cities in Vietnam and the best places in Vietnam to see!
There are a number of places to stay in Hoi An, both close to the Ancient Town or close-enough-away, at one of the beaches. Here are some of the best hotels in Hoi An.
Click here to book a basket boat ride and Hoi An eco-tour!
5. Phu Quoc
Found on the Gulf of Thailand, Phu Quoc is a dream come true! This astoundingly picturesque Vietnam island has a variety of white-stand beaches, stretches of lazy palm trees and breathtaking landscapes!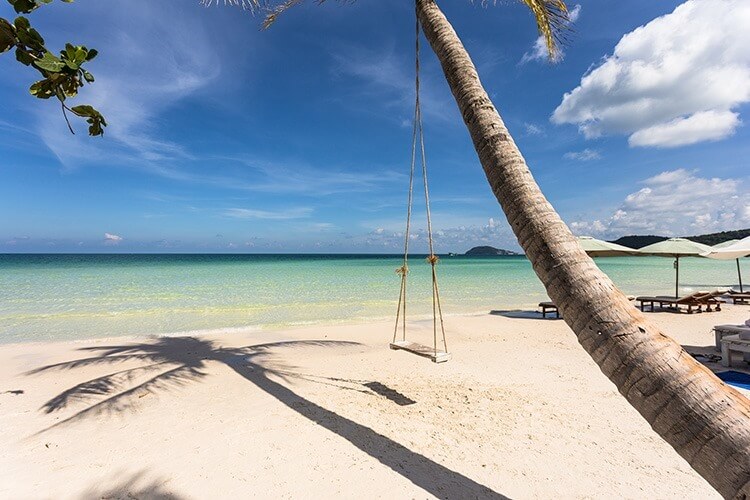 There is a bunch of things to do in Phu Quoc, and of Phu Quoc is a part of the Phú Quốc National Park, providing everyone with a way to enjoy the tropical jungles, mountain ranges, hiking trails, and wildlife.
Click here to book a kayaking tour to explore Phu Quoc and visit Vem Villiage!
6. Mu Cang Chai
Vietnam has many gorgeous and cultural places to enjoy, but Mu Cang Chai is one of our favorites and is sure to become one of yours too!
When you visit, you will be surrounded by serene mountain ranges, most of which showcase neat terraces of rice plantations.
Click here and book a guided 4-day trek to see the best of Mu Cang Chai!
7. Ninh Binh
Found in the beautiful and placid part of northern Vietnam's Red River Delta, Ninh Binh is one of the most meaningful places to see in Vietnam. This is perfect for the chance to experience the culture of Vietnam and enjoy the energy of the locals.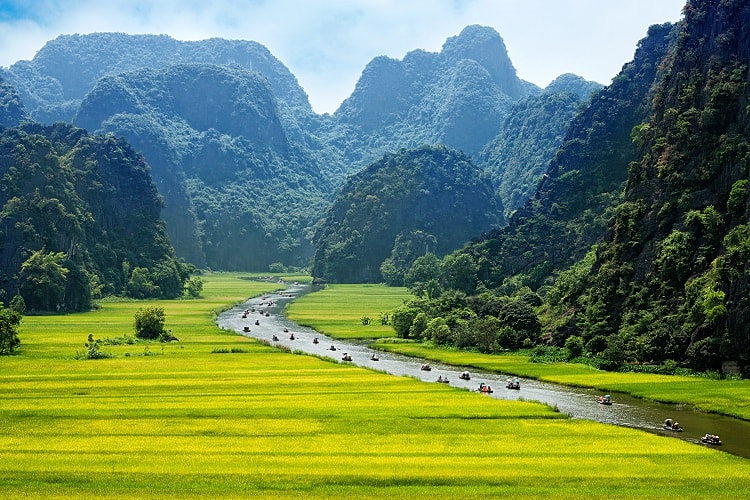 If you want to know where to visit in Vietnam to just get lost and explore, then Ninh Binh is the place! Find mysterious caves, hidden hiking trails and meet rare langur monkeys.
Click here to book a tour and gain insight into the culture and heritage of Ninh Binh!
8.   Hue
Become enthralled by Hue, one of the most enchanting central cities to visit in Vietnam!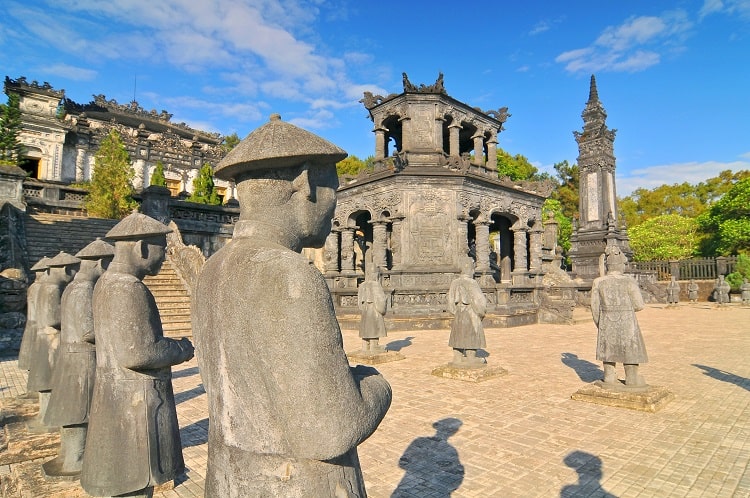 Set with a rich history, you are bound to have a whole new perspective of Vietnamese culture after you visit the must-see structures from the Nguyen Dynasty.
Here you can find the famous the Forbidden Purple City, once the home to a royal Vietnamese emperor.
Click here to book your tour and visit the fascinating Imperial City within Hue!
9. Mekong Delta
Forget a maze of neatly trimmed hedges and journey through a maze of rivers, with thriving swamps and scenic islands for you to explore and enjoy!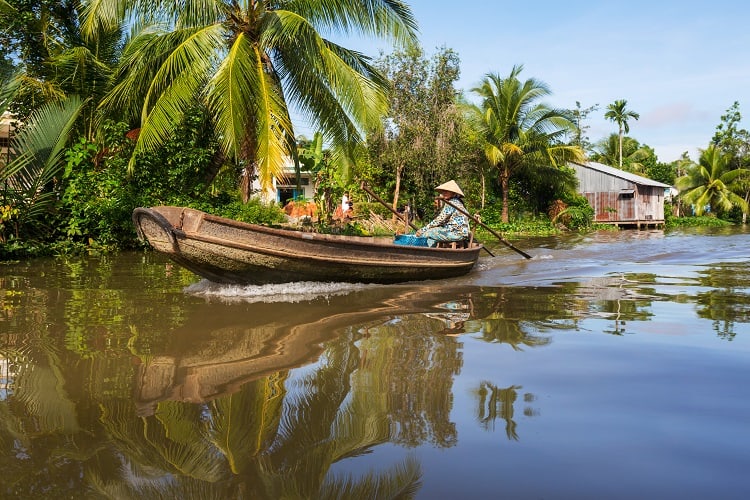 Be sure to visit one of the many floating markets hosted along the river banks, and discover Ho Chi Minh City, the bustling heart of Mekong Delta and one of the most popular cities in Vietnam.
Click here to book a small group tour and enjoy a thrilling adventure through Mekong Delta!
10. Mai Chau
The Mai Chau district attracts people from all over the world to its heavenly scenery that is set with tranquil ambiance!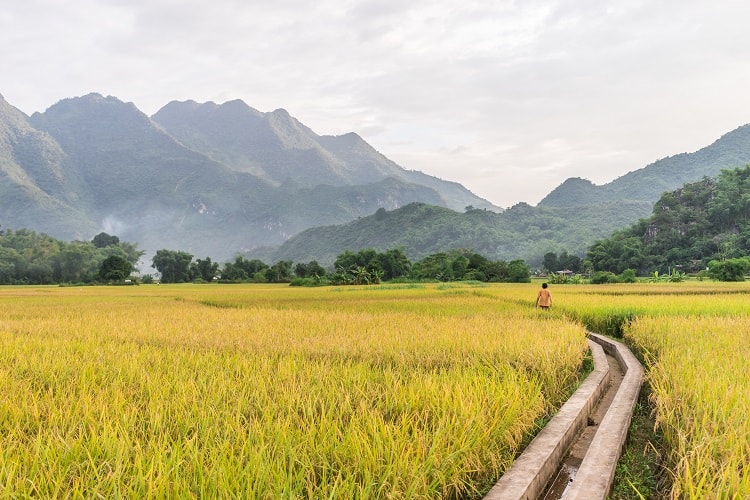 You will find a vast number of spiritually significant temples, beautiful places of worship and incredible nature reserves.
Ho Chi Minh City is one of the more popular Vietnam destinations in Mai Chau because it is an excellent base for day trips!
Click here to book a guided tour and see the best of Mai Chau!
Final thoughts on the best places to visit in Vietnam
Each of our favorite places to visit in Vietnam has a piece of our heart, and we know they will teach, inspire and mesmerize you with their beauty and deep-rooted cultural meaning!
Keep in mind, there are a few things you need to know before you visit Vietnam.
There are a handful of beautiful hotels and resorts in Vietnam, but a trip to Vietnam is not complete until you have seen at least one of the places we have listed.
We hope that you make the most of your journey through one of Asia's most famously breathtaking countries!
Further Reading:
Here is more information about Vietnam that you might find useful:
15 incredibly fun things to do in Vietnam
Absolute best Vietnam Tour Packages
Must have top 10 Vietnam travel essentials