We are absolutely ecstatic about our upcoming exploration of an incredibly gorgeous Asian country.
This one has been on my bucket list for years and years now, and I can't believe that TOMORROW is the first day of our adventure.
From the picturesque valleys of Sapa, the gorgeous scenic Halong Bay, crazy busyness of Ho Chi Minh City to total relaxation on the beaches of Hoi An.
We simply cannot wait to be walking on Vietnamese soil!
First things first, our Vietnam Guide to preparing yourself for your upcoming trip!
What do we have to take on our trip to Vietnam?

What are the Vietnam travel essentials whilst on this adventure?

Wondering what to pack for Vietnam?
On our preparation days for this amazing and very exciting trip to Vietnam, we have compiled a list of the top 10 travel essentials when traveling to Vietnam! And here they are:
 Top 10 Vietnam Travel Essentials
Click here if you want to grab the FREE Vietnam Cheat Sheet PDF!
Before You Go – Vietnam Travel Advice:
1. VOA – The Mystery of the Vietnamese Visa
2. The Vietnam Currency and the Cheapest place to get hold of it!
3. The Vaccinations required for Vietnam and a Life-Saving Kit
If you would like to set your mood and tone for Vietnam, why not check out our "Ultimate Reading List of Vietnam Books for a Traveler!" – Click here to read!
What to pack for Vietnam:
4. The Video Camera for Adventure and Fun!
5.  The Electronic Book, the Vietnam Guidebook, and Vietnamese Phrasebook and Dictionary
6. The Handy Portable Phone Charger
7.  Laptop, Universal Adapter, and Headphone Splitter!
8.   The Comfy but Fashionable Shoe – and yes we hiked and walked in these every day!!
9. The Stylish Neck Pillow and Headphone Headband
10.  Don't forget a PONCHO!
1. Vietnam Visa Requirements and How to Apply
There are a few different ways to get hold of the Vietnam visa, however, we decided to save a fair bit of money by choosing to get the VOA – ''Vietnam Visa On Arrival''.
Because the method of obtaining this visa is different from the norm, a lot of people get suspicious about the legalities of it.
But rest assured, whilst it sounds 'fishy', it is the preferred method for those traveling in and out of Vietnam on a regular basis, simply due to the fact that it is the cheapest way of getting hold of the visa!
Vietnam Visa Exemption: Please note that between 1 July 2016 and 30 June 2018, holders of British, German, French, Spanish, and Italian passports will not require a visa for stays of up to 15 days.
For the rest of us, the details to obtain your visa are explained below.
Vietnam Visa Requirements
Essentially you have two main methods of obtaining your visa! And the method mostly depends on your mode of travel.
Vietnam Visa on Arrival (VOA) is recommended for those of you who will be arriving to Vietnam via air.
Vietnam Visa at the Embassy is recommended for those of you who will be arriving to Vietnam by car, train, boat, but or air.
We chose to use the VOA option:
1. You need to obtain a letter of approval, you can do this through your hotel, through your travel tour agency or through VOA focused agency.
An easy option is to simply use an online VOA agency like vietnam-visa.com to complete your online application.
Tip: It is common practise for these companies/hotels to compile a list of different travellers on the one letter and therefore your letter will consist of various traveller names, with their date of birth as well as passport numbers visible to everyone who receives this letter.  

This is common practise. 

If you are worried about the presence of all your details on this piece of paper, it would be recommended to take option B or C listed below, (which is more expensive).
2. Make sure you give yourself plenty of time before you travel to organize your visa.
You do not want to leave it to the last minute.  I would recommend you do it around 1 month before your departure date.
3. Make sure to print out the letter of approval as you will have to show it before boarding the plane, as well as at the VOA counter on arrival to Vietnam.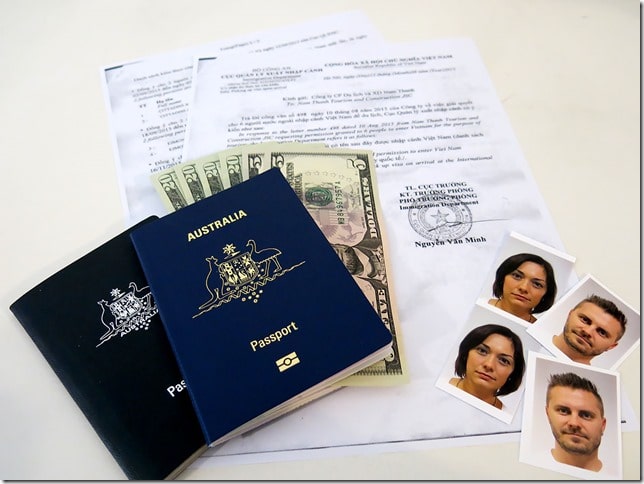 4.  Cost of visa for Vietnam: At the VOA counter in Vietnam,  you will have to pay a visa processing fee of $25 US per person (for a 1-month visa, if you wish to stay longer, it will cost more money). 
You need to have this money in US currency and in the exact amount.
5. And the last important thing, you must provide 2 photos each to complete the paperwork
Although this is the cheapest option of how to get a Vietnamese visa, it is said to be a little wait at the airport to process the paperwork.

You may have to relax at the airport from 10 minutes to an hour or so. Coffee and stretch your legs should be good at this point.
Other options for obtaining a Vietnam Visa are:
Through the Vietnamese embassy in your country
or at the local flight agency where you might be organizing your tickets.
Those choices, however, will be more costly and you will be expected to hand over your passport as it needs to be couriered to the embassy.
2. The Vietnamese Currency – Vietnamese Dong
The Currency and Cheapest place to get hold of it!
This part was fun for me!! I really enjoy going to our local post office, where a familiar face welcomes me at the currency exchange counter.
I always feel a sense of freedom and excitement every time I walk up the stairs and stroll into the place.  
And here is why: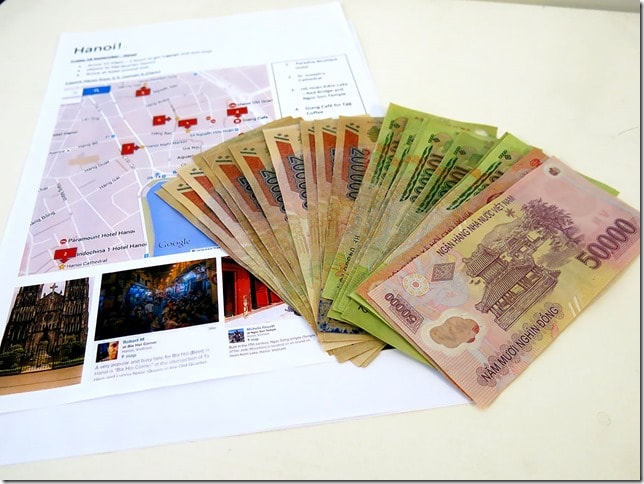 To have a new pile of freshly made and some used Vietnamese Currency in Dong in your pocket somehow brings you that much closer to already spending them on the Streets of Hanoi, our first destination.
I cannot wait to show you what we are going to get up to in Hanoi, but you will have to be patient and wait for the next posts.
Tip: Here in Australia, post offices do not charge any currency conversion fees. So it obviously saves you money! 

You can also negotiate with them (only ever so slightly), so make sure you research the best currency rates before you go.

You need to exchange currency into US dollars (to cover the Visa Fees) as well as into VND (Vietnamese Dong).
We have chosen to exchange just enough money to last us for approximately 10 days.
After that stage, we will be utilizing the ATM services available over there. 
Do make sure to let your bank know that you will be using your cards whilst traveling overseas though!
3. Vaccinations Required for Vietnam & contents for a Medical Kit
The Precaution and Life-Saving Kit
Preparing the essentials for travel to Vietnam or any south-east Asian country for that matter has to include the important travel vaccinations as well as a little medical kit.
Coming from Australia, we simply have to pay a visit to the local doctor to get the list of specific vaccinations required for Vietnam for us.
According to the CDC site, the following are recommended vaccinations for travel to Vietnam.
Highly Recommended:
Hepatitis A due to the possibility of contaminated food and water in Vietnam; regardless of where you are staying or eating.
Typhoid, again due to the possibilities of contaminated food and water, is more important though if visiting smaller towns or rural areas.  And also if you love eating from the local street vans.
Check with your doctor if you need the following:
Hepatitis B, Japanese Encephalitis, Malaria, Rabies, and Yellow Fever
In our own little medical kit, we purchased items for the following:
(earplugs with filters for take-off and landings as Andrzej's ears play up big time!! )
Mild over-the-counter sleeping pills
(Jolene is a light sleeper and takes these on the overnight plane trips, and she plans on taking them on that overnight sleeper train to SAPA as well!)
Travel sickness medication
(Jolene and most things moving don't agree, so we got hold of a good supply for the plane flights, the Ha long Bay cruise, as well as the train ride to SAPA)
Asian Travel Essential Supplies!!
Hand sanitizer – Liquid antibacterial gel
(For before eating, after you have been exploring all day! For after toilet breaks, when having to use less than sanitary toilets, and for random moments when you simply desire to cleanse haha!)
Tissues in adorable 'handbag' size packets!
(because if you have ever been to an Asian country, you know that toilet paper there is a luxury you only see in your hotel room!!)
And lastly, but probably most importantly medication for:
diarrhea
vomiting
paracetamol
and rehydrating fizz tablets (because we are going to a really hot country)
It is vital to stay healthy while traveling. The last thing we want after all the time researching, planning, and paying for our trip is to miss out on fun activities because we got sick.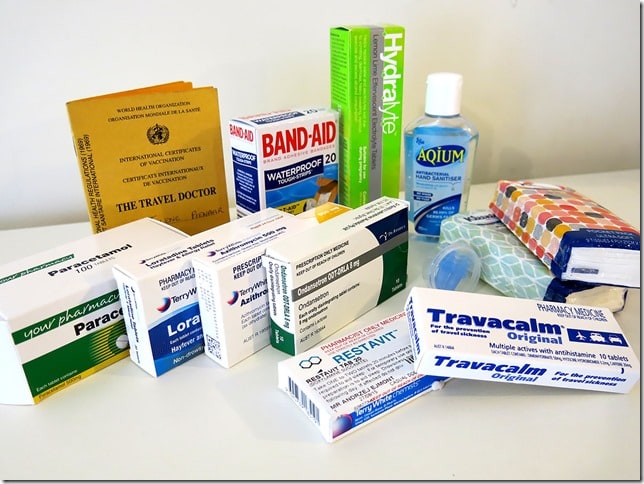 Well, that was fun thinking about all the bad possible scenarios, right? Let's just hope that nothing funky will happen, but be prepared anyway just in case.
4. GoPro HERO4 Silver
The Video Camera for Adventure and Fun!
This is one of the most exciting things on the list for me at the moment. We have just bought our first GoPro HERO4 Silver and we are very excited to use it on our trip.
Just imagine zooming around on a motorcycle, sailing on the Ha Long Bay, or doing whatever else that you can imagine with this little adventure camera in hand!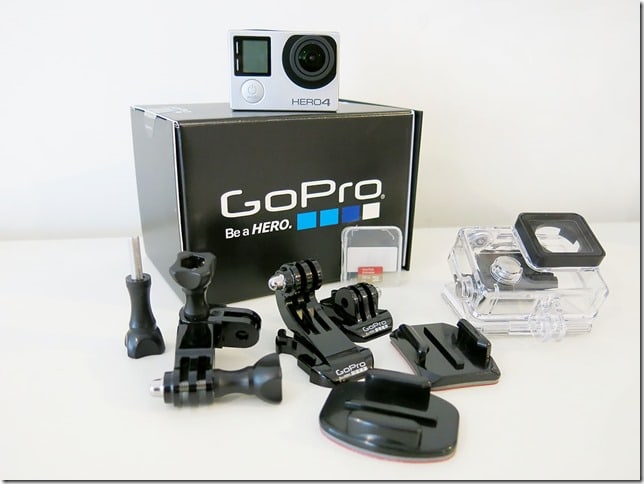 To us, GoPro will give us the chance to capture parts of our travels in a more unique way.
We will be able to compile pretty cool shots and videos whilst we travel around the many destinations of Vietnam.
I am trying very hard not to give away all the secrets of our trip just yet, so you can see it first hand soon.
I think, if you go on an adventure-style holiday, this camera is a MUST!! and NO we did not receive this camera for free, neither did we get a discount!
5. An Electronic Book, Vietnam Guidebook and Vietnamese Phrasebook & Dictionary
The Electronic Book
I think having an electronic reader whilst travelling is simply a MUST! Even if you don't use it, it doesn't take up much room and you can load them up with hundreds and hundreds of books. Electronic Readers will definitely help you out along the way, where there might not be anything else to do or maybe you might be a little bit sick of each other or something, haha.
Planes, trains, buses and other transportation may force you to stare into the back of somebody else's chair for more than few hours, so reading will give you a little bit of escape, perhaps to a different world.
Whilst we both have different 'brands' of electronic readers, in essence they both allow you to read books, so it doesn't matter either way!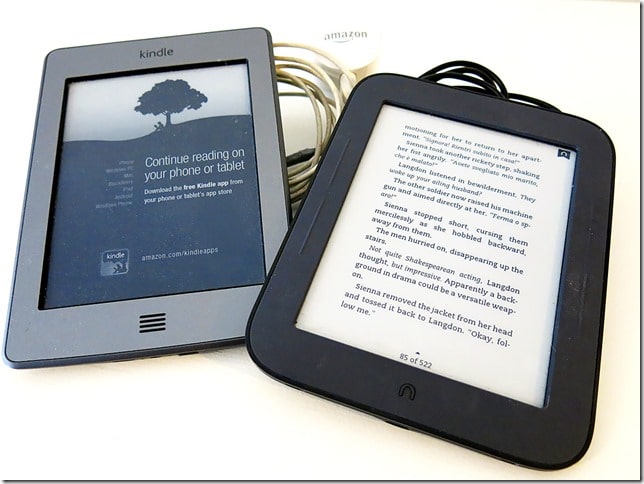 I know that I am not the fastest reader on the planet, but I think my gorgeous wife is. If you think you are faster, I challenge both you and my wife to a competition. Find the thickest book in the world and we will time you. Ok, ok. That is probably not the best idea I have ever had haha. At least I crack myself up.
If you would like to purchase a Kindle, pleases support us by using our link here.

If you would like to purchase a Nook, pleases support us by using our link here.

The Vietnam Guidebook Book
And of course you can never ever go wrong with a Lonely Planet Vietnam (Travel Guide)
! Aren't these just the best thing ever!!! Less than $9 for the Kindle version or $28 for the those who love the real deal.
The Vietnamese Phrasebook & Dictionary
And lastly, whilst English is widely spoken in most areas of Vietnam, I believe all avid travellers should at least try to use the most basic words in the language of the country they are visiting, so make sure to grab yourself the Lonely Planet Vietnamese Phrasebook & Dictionary
, for only around $7 this book will take you a long way!
–
6. Portable Phone Charger
Double adapter portable phone charger. In a country like Vietnam, especially if you go rural, it might be a long time till you reach the next destination where there might power. It might be helpful the get one of these gismos when you are walking through Sapa, or any other awesome and beautiful part of Vietnam. I know that if you are anything like us, pulling out your phone to check the offline GPS navigator and snapping photos here and there, within no time at all, you have managed to suck the living life out of these handy phones.
This little sucker can charge both phone twice over with the fully charged battery, so make sure to plug it in and charge it up before you pop it into your bag. Perfect size for the backpack or the handbag! And can charge up any other electronic device that can be charged via USB cable too! Talk about bloody handy!!
–
7. Laptop, Universal Power Adapter and Headphone Splitter!
Except for the fact that travel bloggers can never go anywhere without their electronic gear, we also take a laptop with us for various other reasons such as:
To load up photos/videos and empty SD cards at the end of our day.
Download some movies and TV shows through ITunes or similar, so you can watch something whilst stuck on airports, trains and the like! We just bought this really handy headphone splitter, so we can both listen to the movie at the same time!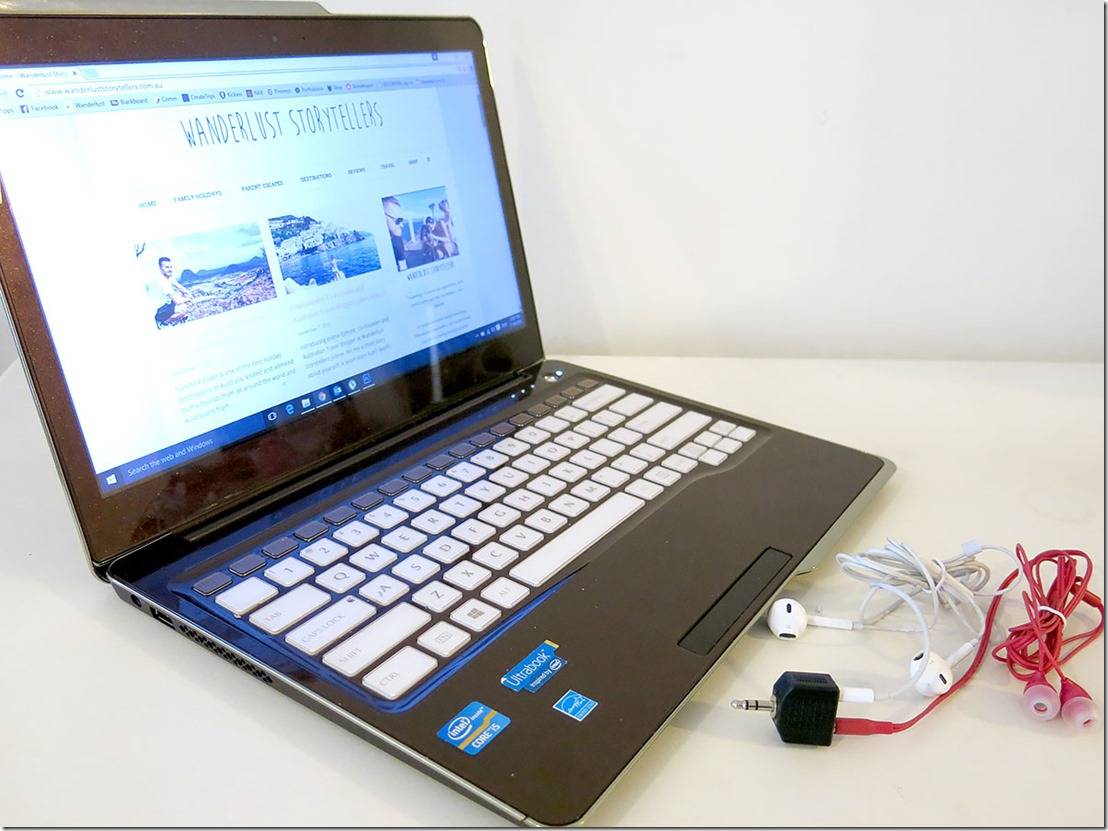 The headphone splitter is fairly cheap and really handy when you are not a solo traveller! Great for kids as well! Electronic babysitter haha!
If you would like to purchase one of these handy gizmos, pleases support us by using our link here. You can also purchase a 1 to 5 splitter here.
–
Universal Power Plug Adapter
It is really important to have one of these gadgets that work as an adapter in most countries! You can easily use these to charge up your laptop or electronic gear, no matter where you are! Get one, seriously, no need to buy a specific adapter for each country when you can purchase a few of these that covers more than 150 countries instead!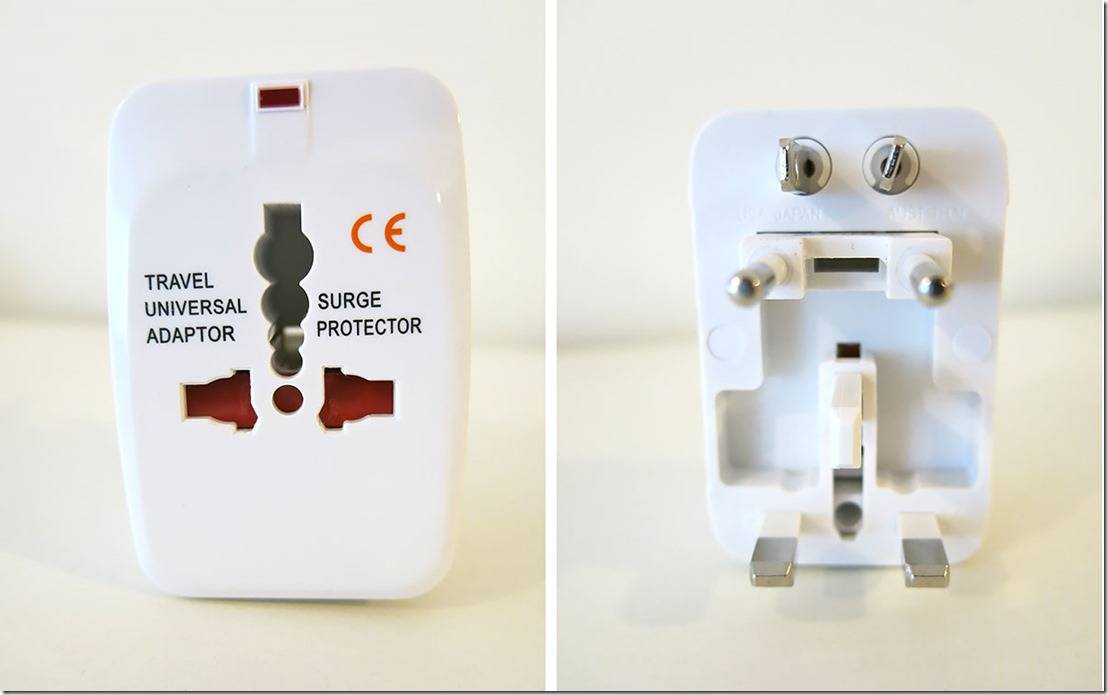 If you would like to purchase a some Universal Adapters pleases support us by using our link here.

–
8. Skechers Sport Women's Sweet Spot Fashion Sneaker
The Comfy but Fashionable Shoe
For a long time now, my wife Jolene has been trying to find a shoe that will be comfortable to walk and explore in, but yet also still look fashionable with her travel style. This shoe is THE shoe that ticks all her boxes! Not only does it look like a cross between a jogger and a dressy shoe, but it also has an incredible memory pillow that makes you feel like you are walking on a cloud! I think this shoe is going to go a long way whilst exploring the gazillion streets of Vietnam and also be perfect whilst hiking around SAPA!
This shoe comes in all sort of colours!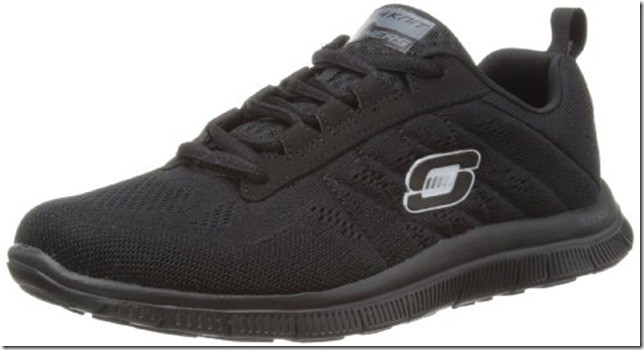 If you would like to purchase these gorgeous shoes, pleases support us by using our link here.
Did we use it?
These shoes were a total lifesaver! It smashed out the kilometers whilst walking all over Hanoi Old Quarter, and whilst Andrzej whinged about his feet hurting, my lovely shoes provided cushioned support! Not only that, but they did a great job in muddy terrain hiking through the mountains and rice paddies in Sa Pa. Loved them so much that Andrzej bought himself a pair when we returned! Now they are our go-to shoes when traveling! Check out our video below of our hike in Sa Pa!
9. The Stylish Neck Pillow and Headphone Headband
Coming from a Polish background, we celebrate what we call 'Names Day', and as Jolene isn't polish, we decided to 'create' a names day for her and both of our girls as well. So for her very first ever names day, I bought her a collection of travel gear.
I think you have to experiment and explore what works for you in regard to neck pillows. Up until now we have only ever used the 'blow up' type pillow that you can purchase at the airports, but let's face it, the edges can be pretty sharp and not really all that comfortable. So we are going to explore this 'bean bag' type pillow. See how we go! At least the design of it is really pretty!!! haha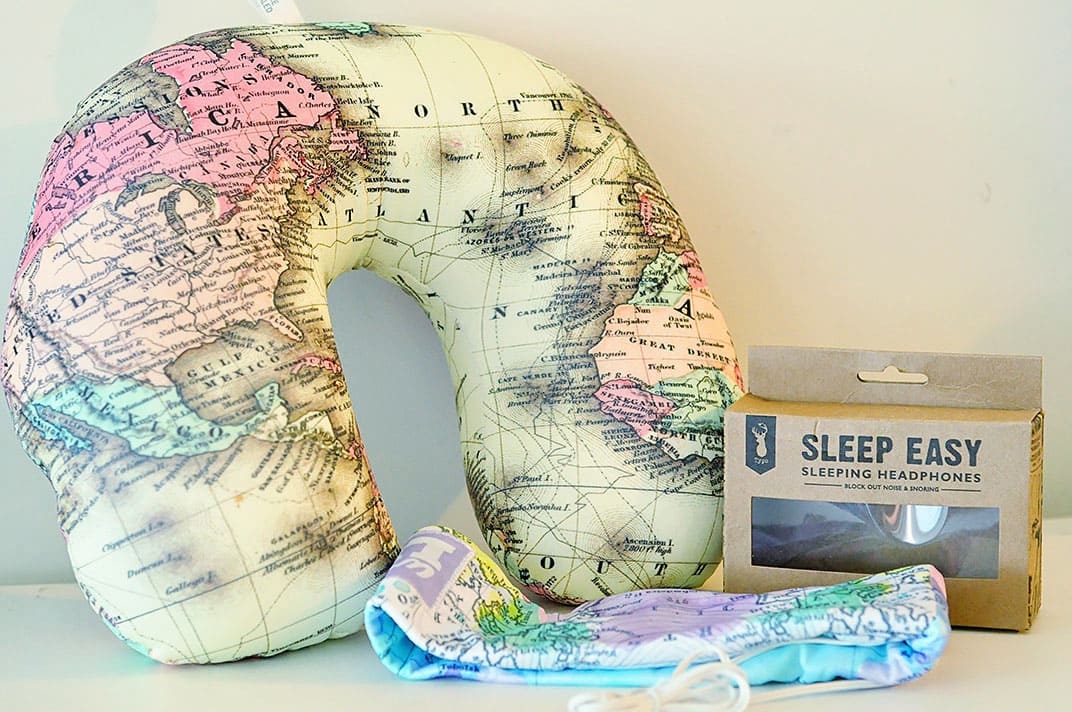 As we are going on an overnight train, and I know that my wife is a light sleeper, I also grabbed her some 'Sleep easy sleeping headphones'. These fit like a headband over your head, the speakers are inside the band an you can play some peaceful music to help you ease into the dream world.
–
10. The all Important PONCHO!
Vietnamese weather will be different depending on whether you are heading to the North, the South or Central. As we are exploring from North – Central – South, we thought it best practise to pop some Poncho's in our backpack, just in case!! We would rather be exploring in the rain than sitting in a hotel room and missing out! Ponchos are generally pretty cheap, so make sure you take some along, when you know that you might be hitting a bit of rain on your travels!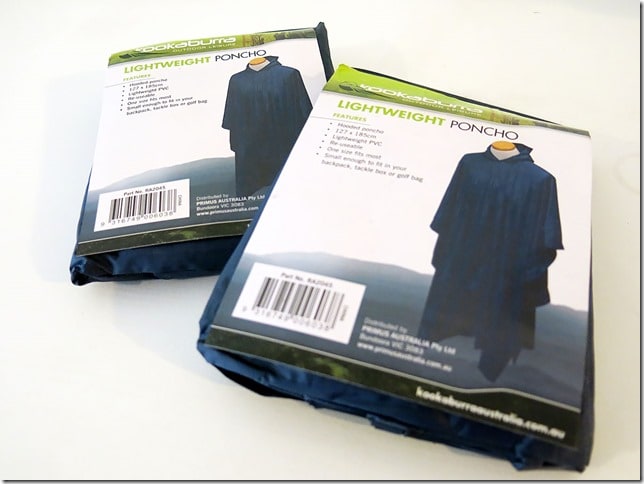 If you would like to purchase some Ponchos, pleases support us by using our link here.

Did we use it?
Definitely take a poncho to Vietnam! Especially if you go to Sa Pa. We had a full day of rain whilst in Sa Pa and managed to enjoy a day of scootering around with our ponchos as protection. The weather in Sa Pa is very temperamental, so best to be prepared so that you don't have to sit in your hotel room all day! For a few dollars, you will have some peace of mind with the poncho in your bag!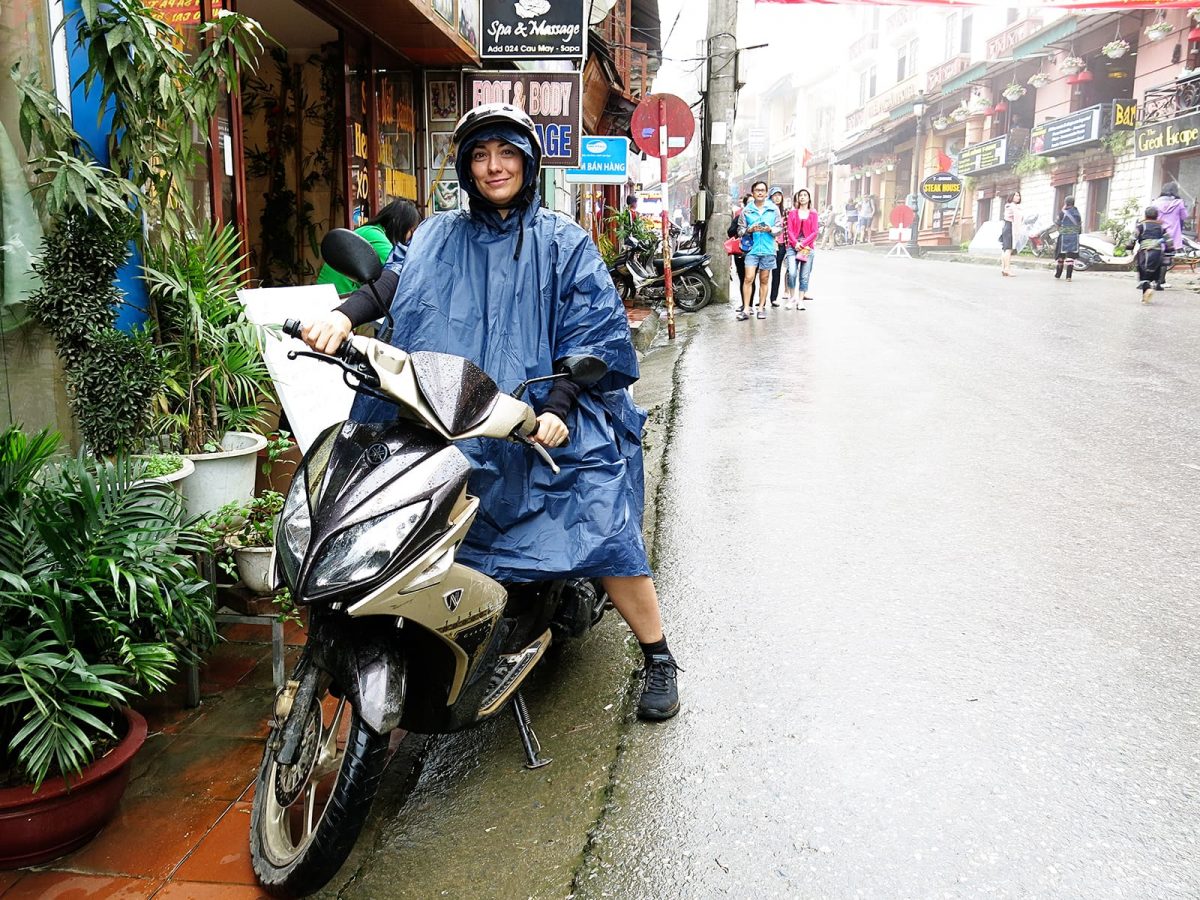 And that brings us to the end of our personal top 10 travel essential list. On top of these, we also like to download an offline GPS app on our iphones. We will have to report back as to how the one we downloaded goes.
A Versatile Luggage Solution!!
Our last bit of advice is to make sure that your luggage is easy to carry from one place to the next! You will very most likely be moving luggage from your hotel, to the taxi, to the train, to the boat and the transfer van. Add in your flights and any distance you might have to walk and pull it along and you will understand why it is so important to find a versatile bag!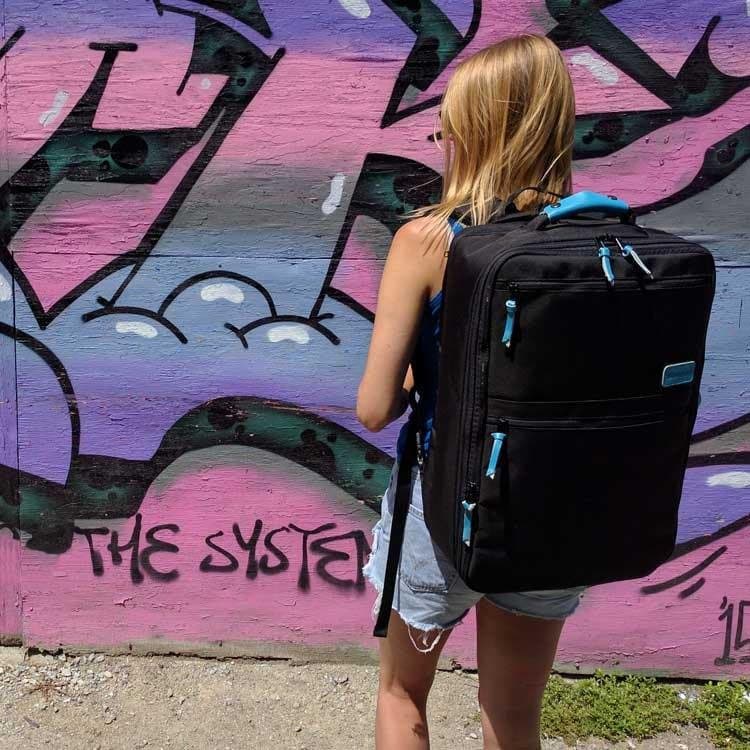 We love the look of the Standard's Carry-on-sized backpack! So versatile that you can indeed use it as either a suitcase or as a backpack or even as a shoulder bag! The bag has handy pockets and one pocket that is specially designed for your laptop! It is the perfect size for a carry-on but has an expandable capacity of 35 – 45L which allow you to fit a lot of items!! Go check it out!
Over to you!
Which one of the our Vietnam travel essentials did you forget to pack or prepare?

What would you add to our list?
Wondering where to Stay in Vietnam?
Check out our list of where we stayed throughout Vietnam here!
Stories of our Travels to Vietnam:
Read the informative stories of our travels through Vietnam here!