I think by now you all know that Vietnam is one of our favorite countries in the world! It is so naturally beautiful and culturally complex, you can go a hundred times and still have more to see.
We are still blown away by the limestone cliffs and vast rice fields. And we know you will be too!
Planning for Vietnam – best time to go, phrases and the Vietnam eVisa!
We've put together a few important suggestions to keep in mind when you start planning your trip. After a good deal of traveling, we've found them very valuable!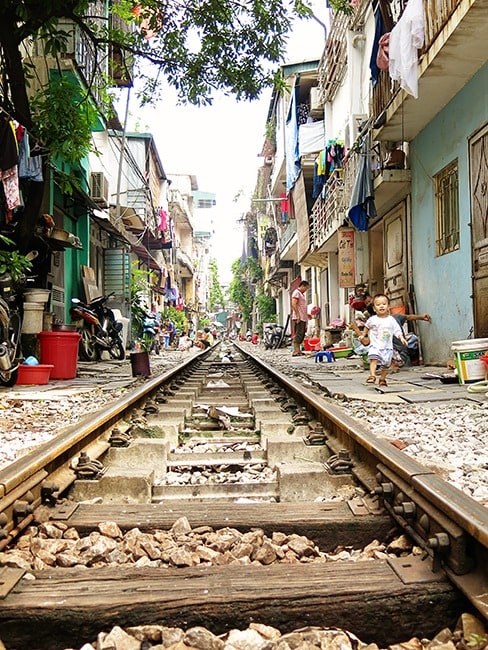 When is the best time to visit Vietnam?
This depends on you! It is generally considered best to visit Vietnam in spring (February – April) or autumn (August – October). These are great in-between periods! The weather is not too hot or cold, and the rainfall is light.
Vietnam is a summer-rainfall country. So if you're from somewhere cold, you may actually prefer visiting the country in winter. It will feel warm to you (temperatures average 17-22°C), and it's nice and dry!
The easiest way to get a Visa – Vietnam E-visa
The best way to get a tourist visa for Vietnam is online! With technology, travel becomes easier and faster, and this is one of our favorite developments.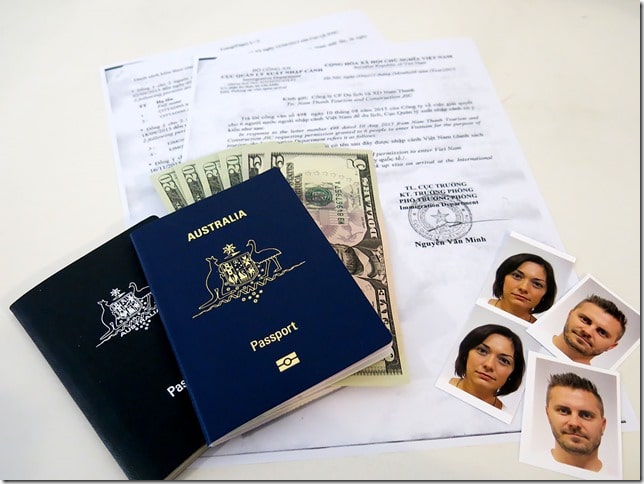 Instead of making the trip to your closest embassy, or trying to find one in the country you're traveling through, all you need is an internet and a few details.
The tourism e-visa Vietnam allows you to enter Vietnam for up to 30 days! Check the requirements and make sure your country is eligible for a Vietnam tourism visa!
Maybe you even live in one of the countries which don't need a visa to enter the country.
How long does it take to get a Vietnam visa online?
It takes around 3 days to process, and you'll get an email when it's successful. We always advise leaving some leeway though, so apply at least a week in advance!
Key phrases in Vietnamese
Planning to leave the cities to explore Vietnam's unique local cultures and wild nature? Great idea!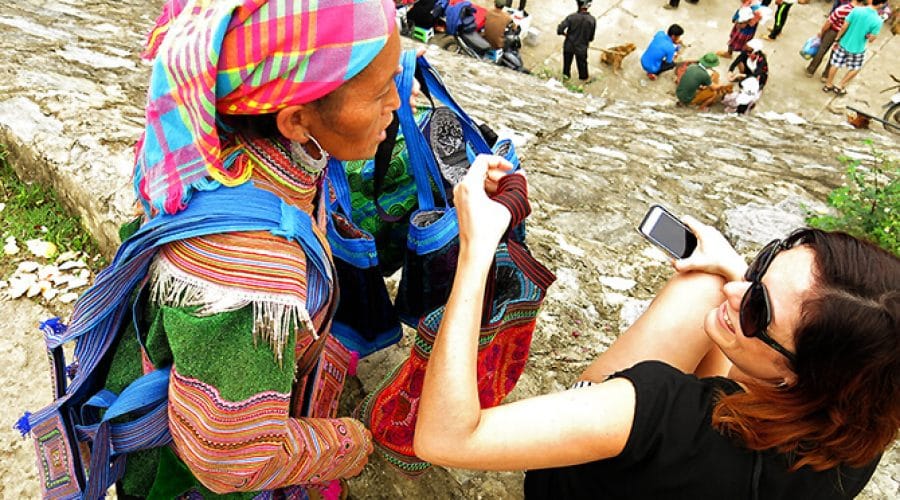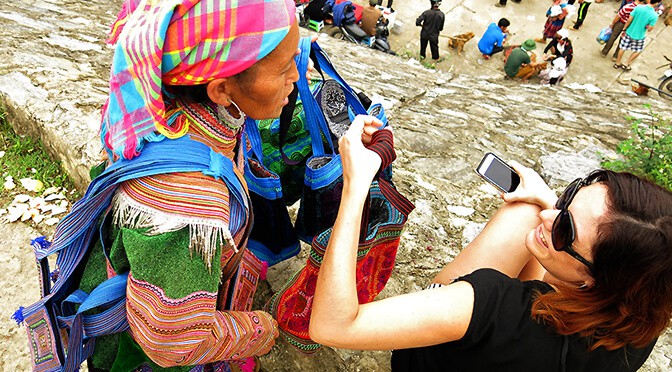 It's good to keep in mind that many people in rural areas do not understand English. And you may not always have a translator on hand.
So, while you cannot learn the whole language, here are a few key phrases to help you out!
With plenty of hand gestures and pointing, you're sure to get your point across. And likely give the locals a good goggle, which never hurts!
We've included the phonetic spelling in brackets so that you can actually learn to pronounce the words:
Hello – Xin Chào (sin chow)
Thank you – Cảm ơn (gauhm uhhn)
Please – Làm ơn (lam uhhn)
How much – Bao nhiêu? (bahw ngew)
Bye – Tam Biet (tam byet)
Sorry – Xin lỗi (sin loy)
Yes – Vâng (vuhng)
Once you've printed out your keyphrases, booked your e-visa Vietnam and begun planning, get ready to make memories that last a lifetime!
There are so many places to see and fun things to do, and great places to see in Vietnam!
And when you're back, tell us about your Vietnam trip! We always love to hear back from you.