I love to read and nothing excites me more than finding a book before I travel to power-up the anticipation of the trip to come! In this post, you will find a list of the best Vietnam books to read in 2019!
I have broken down the best books about Vietnam into helpful sections.
In the Fiction section, you will find the best books on Vietnam war, other Vietnam bestseller novels as well as novels set in Vietnam. One of my favourites from this list is 'The Beauty of Humanity Movement', it might be an oldie but it is a great book that tells an interesting story about key characters and their lives in old Vietnam.
For those keen on travelling to Vietnam, you will most certainly enjoy our suggested collection to help you pick the best Vietnam travel guide book for your type of holiday.
Whichever genre you love to read, I'm sure you will find something on this list to suit your needs and taste buds! Enjoy!
____________________
Don't miss these!
KINDLE-READER BONUSES
FREE KINDLE APP: Did you know that you Amazon has a FREE Kindle Reading app? This free app makes it easy to read kindle books on any tablet or mobile device. Totally free to sign up – Grab your free App here.
AMAZON KINDLE UNLIMITED: If you read a lot of books, I'm hoping you would know about the value of Amazon's Kindle Unlimited program! This program will save you loads of money.
For only $9.99 you get access to unlimited ebooks, audiobooks, magazines for any device. Now as most ebooks cost more than this monthly cost, you can see the insane value! Plus your first 30 days is absolutely FREE!! – Click here to try out the Amazon Kindle Unlimited program for free
____________________
–
Best Vietnam Fiction Books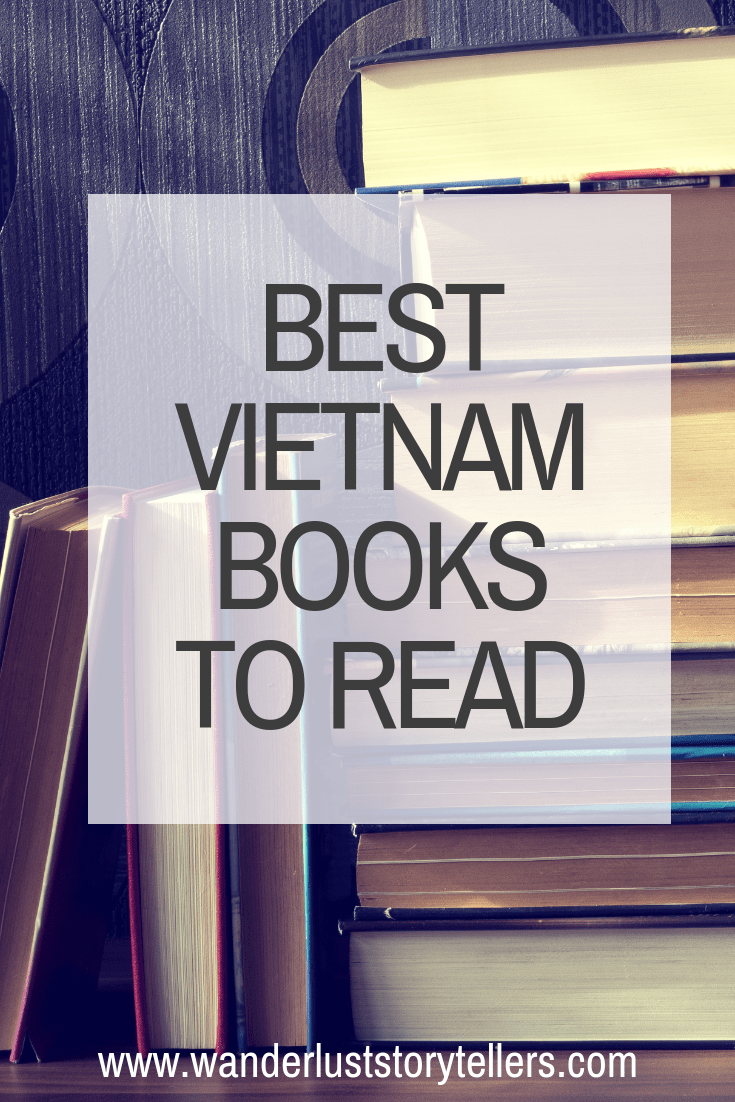 Find below a list of the best Vietnam novels 2019 has to offer! You can find suggestions for the best books set in Vietnam.
1. Best Books Set in Vietnam
Find below suggestions of books to read before visiting Vietnam.
by Camilla Gibb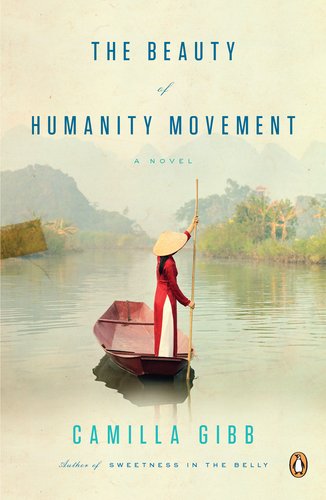 The Beauty of Humanity Movement was one of the first books I read and I still feel like it is one of the best novels set in Vietnam that looks at daily life beyond the war.
Book Synopsis:
Every morning in Hanoi, people line up to breakfast on a bowl of pho, traditional noodle soup, made by Old Man Hung. An itinerant soup vendor living in a shantytown, Hung once owned a café where a group of dissident artists and intellectuals called the Beauty of Humanity Movement met until the Communists shut it down.
If Hung is a link to Vietnam's past, Tu, the grandson of one of the artists, is a link to its future. It is Tu's job as a tour guide to show the sites of Hanoi to visitors from the West. One of these is Maggie, a Vietnamese American art curator who has come to Hanoi to catalogue the art collection of the refurbished Hotel Metropole. She also hopes to learn something about her father, an artist, who stayed behind when Maggie and her mother fled to the U.S.
Through the very different perspectives of these three, Gibb fluidly takes the reader from the bitter years of war to the Hanoi that has emerged in the reform era, which, despite all its modernization, is still a mystery to many of us.
Click here to see prices for this book (Available in Kindle, Hardcover, Audio CD & Paperback).
–
___________________________
–
by Thi Biu
Book Synopsis:
The Best We Could is a national bestseller!
It is an illustrated memoir of one family's journey from war-torn Vietnam. It is a graphic novel and the story is told in a beautiful emotional voice. It is about the search for a better future and a longing for the past. The book explores the anguish of immigration. It also shares the emotions of a family dealing with the lasting effects that displacement has on a child.
The book looks at the story of a family's daring escape after the fall of South Vietnam in the 1970's. It looks at the realistic challenges they faced whilst trying to rebuild a new life for themselves. At the heart of Bui's story is a universal struggle: While adjusting to life as a first-time mother, she ultimately discovers what it means to be a parent—the endless sacrifices, the unnoticed gestures, and the depths of unspoken love.
The important of the strength of family, the importance of identity, and the meaning of home are some of the main themes that runs throughout this incredible book. It is the best book about Vietnam family life and the realistic struggles of lost identity.
Click here to see prices for this book (Available in Kindle, Hardcover & Paperback).
–
___________________________
–
2. Best Vietnam War Books
Find below a collection of the best books on the Vietnam war! Whilst some of these books are a bit older, they are still brilliant to read and give you great insight into the war. Some of these are fiction books about Vietnam war (based on factual information), whilst others include some of the best books on Vietnam history of the war.
–
by Anthony Grey
'Saigon: An Epic Novel of Vietnam by Anthony Grey' happens to be one of the best books on Vietnam War; so if you are after a bit of war history then this one is the perfect book for you!
Book Synopsis:
This book centers around twentieth-century Vietnam. It tells the story of Joseph's first visit to Saigon in 1925. He returns back to Vietnam many times, sometimes as a traveler, other times as a soldier and finally as a reporter. He falls in love with the exotic land and with Lan, a mandarin's daughter he cannot forget.
Over five decades Joseph's life becomes enmeshed with the political intrigues of two of Saigon's most influential families, the French colonist Devrauxs, and the native Trans—and inevitably with Vietnam's turbulent, war torn fate. He is there when the hatred of a million coolies rises against the French, and when the French Foreign Legion fights its bloody last stand at Dien Bien Phu. He sees US military "advisors" fire their first shots in America's hopeless war against the red tide of Communist revolution and tries to salvage something of lasting value on a desperate helicopter flight out of defeated Saigon.
A great read! If you haven't read this one yet, then it might be the time for it today!
Click here to see prices for this book (Available in Kindle, Hardcover, Audio CD & Paperback).
–
___________________________
–
by Geoffrey C. Ward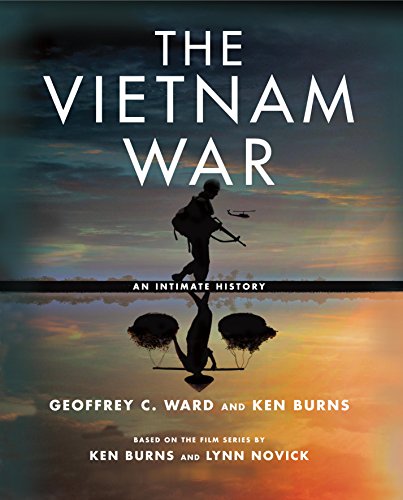 Book Synopsis:
Even in the year 2019, there still seems to be an argument around about who was right and wrong in their response to the conflict of the Vietnam War.
What we do know is that when the war divided the country, it created deep political fault lines that continue to divide us today. It has been over 40 years since the war ended, but yet it still haunts their country.
This book is not however about taking sides, the book is all about seeking to understand why this war happened, why it went the way it did.
The authors have done their research, they have interviewed dozens and dozens of people from both America as well as Vietnam to get the true perspectives from people that were actually involved in the war.
People interviewed include U.S. and Vietnamese soldiers and their families, high-level officials in America and Vietnam, antiwar protestors, POWs, and many more.
This book is beautifully written and the illustrations are rich. The book aims to launch a new national conversation. Have you read it yet??
Click here to see prices for this book (Available in Kindle, Hardcover & Audio CD).
___________________________
–
by James Webb
One of the best books on Vietnam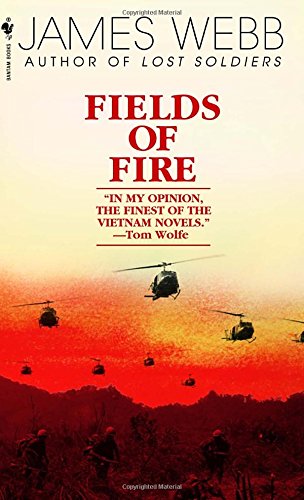 This book is a great read if you enjoy reading books about the Vietnam war! This book happens to be one of the best novels about Vietnam and will give you some great insight into what it was like to be in this war!
Book Synopsis:
Fields of Fire is a brilliant book about the Vietnam War. The book includes some great observations and agonizing human truths about the nonstop combat of the war.
The book looks at unformed men through a man-made hell, following along with their journey until eventually, they face their fate.
The book centers around three young men who were thrown into the murderous realm of the jungle warfare of 1969. They were unaware of what exactly waited for them and there was no way that they could have prepared themselves for the chaos and madness to come.
All of this madness made them take on new identities, take on each other, and each was reborn in fields of fire on the battlefield.
Click here to see prices for this book (Available in Hardcover, Paperback & Audio CD).
___________________________
–
by Andrew X. Pham
Book Synopsis:
Catfish and Mandala is the story of an American Odyssey, a book that tells its story through a solo bicycle voyage around the Pacific Rim to Vietnam.
A young Vietnamese-American man was born in Vietnam but raised in California. He sets off in pursuit of his adopted homeland and his forsaken fatherland.
After the suicide of his sister, Pham decides to leave everything behind and sets off on a year-long bicycle journey.
He crosses the Mexican desert, bicycles from Narita to Kyoto in Japan; and, after five months and 2,357 miles, bicycles to Saigon.
In Vietnam, he's taken for Japanese or Korean by his countrymen. Only his relatives know that he is truly Vietnamese.
A vibrant, picaresque memoir written with narrative flair and an eye-opening sense of adventure, Catfish and Mandala is an unforgettable search for cultural identity. And in my opinion, a great Vietnam book to read.
Click here to see prices for this book (Available in Hardcover & Paperback).
___________________________
–
by Viet Thanh Nguyen
Book Synopsis:
This book won six awards! The Sympathizer has the pace and has the suspense of a thriller, but yet the writing style is compared to other popular authors such as Graham Greene and Saul Bellow.
The Sympathizer is a story of two opposites: love and betrayal.
It tells the story of a communist double agent, a half-French, a half-Vietnamese army captain. He makes his way to America after the Fall of Saigon, and finds other Vietnamese refugees in Los Angeles, where he tries to build a new life. He secretly reports back to his communist superiors in Vietnam.
The Sympathizer is a book that explores identity and America. It is a powerful novel of both love and friendship.
Click here to see prices for this book (Available in Kindle, Hardcover & Paperback).
___________________________
–
by Karl Marlantes
Vietnam Novels Bestsellers
A very popular book and one of the most bought of the Vietnam Novels Bestsellers! New York Times bestseller, a National Indie Next and a USA Today bestseller.
Book Synopsis:
Matterhorn was written by a Vietnam veteran. Matterhorn has been hailed as a "brilliant account of war".
This book is an epic war novel that centers around the timeless story of a young Marine lieutenant, Waino Mellas, and his comrades in Bravo Company. They are dropped into the jungle of Vietnam as boys and are forced to fight.
They have the challenge of dealing with the North Vietnamese, with monsoon rain, mud, leeches, tigers, disease and malnutrition.
On top of all of those challenges, they are faced with obstacles that relate to racial tension, competing ambitions, and duplicitous superior officers.
The experience of the war will change them forever. As they fight as a man right into manhood. It is a brilliant novel that will take emotions from the tragedy of Vietnam and turn them into a powerful story of courage, camaraderie, and sacrifice.
A great read! Why not grab it now!
Click here to see prices for this book (Available in Kindle, Hardcover, Audio CD, MP3 & Paperback).
___________________________
–
by Le Ly Hayslip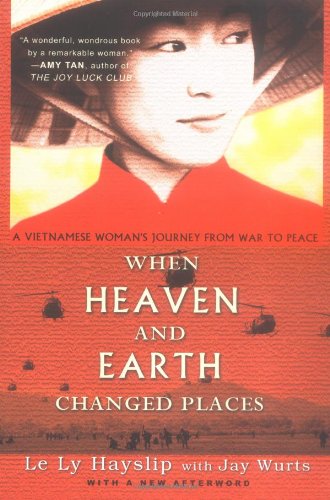 What an incredibly emotional novel set in Vietnam. If you are after a Vietnamese novel that will pull at your heart string then this is the one!
Book Synopsis:
Some believe that during the war, heaven and earth change places not once, but many times.
When Heaven and Earth Changed Places is a novel in the format of a memoir; of a girl on the verge of womanhood, stuck in a world that is turned upside down.
She is the youngest of six children, she is part of a close-knit Buddhist family. She was only 12 years old when U.S. helicopters landed in her tiny village in central Vietnam.
The government and Viet Cong troops recruited children as spies and saboteurs. Le Ly was one of those children.
Le Ly had a childhood that nobody should have, before the age of sixteen, she had already suffered near-starvation, imprisonment, torture, rape, as well as witness the deaths of family members.
But yet, even through all these obstacles, she still holds fast to her faith in humanity.
Eventually, Le Ly manages to escape to America, and when she is older she returns to the devastated country and family she left behind.
The book is a book of contrasts, with scenes of a joyous reunion, but with the history and emotions of the brutal war years. The book is about Le Ly, a courageous woman who experienced the true horror of the Vietnam War—and survived to tell her unforgettable story.
Click here to see prices for this book (Available in Kindle, Hardcover & Paperback).
___________________________
–
by Graham Greene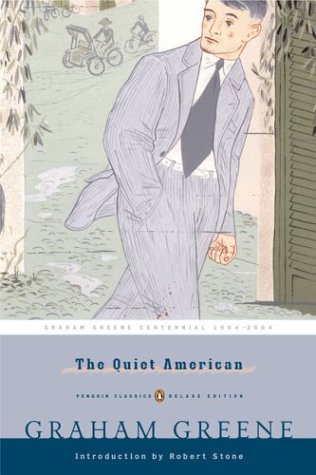 Book Synopsis:
The Quiet American is perhaps the most controversial novel of Graham Greene's career.
The novel centers around the main character, Pyle, who is a brash young idealist sent out by Washington on a mysterious mission to Saigon. In Saigon, the French Army is struggling against the Vietminh guerrillas.
As young Pyle's well-intentioned policies blunder into bloodshed, Fowler, a seasoned and cynical British reporter, finds it impossible to stand safely aside as an observer.
But Fowler's motives for intervening are suspect, both to the police and himself, for Pyle has stolen Fowler's beautiful Vietnamese mistress.
A great read, even though it is an older release, it is still one of the most popular books about Vietnam.
Click here to see prices for this book (Available in Kindle, Hardcover, Audio CD & Paperback).
–
___________________________
–

Vietnam Books Non-Fiction
1. Vietnam Travel Guide Books
Find below a list of the most popular Vietnam travel books.
These books will all help you as you plan your Vietnam holiday.
We also suggest you take them along on your trip as they can be so beneficial when you get lost, or when you try to find activities to fill in spare time in a day.
–
National Geographic Traveler: Vietnam
Vietnam Travel Book Synopsis:
The National Geographic travel guide is aimed at active travelers who want authentic, enriching, cultural experiences.
The book covers the following areas:
Destinations covered include the ancient capital of Hanoi; Ha Long Bay; North-Central Vietnam, including visits to Vietnamese tunnels; Hue and Hoi An; the Southern Central Highlands; Ho Chi Minh City; and the vast Mekong Delta.
Learn more about Vietnam's history and culture, including discussions on the hill tribes and the life of the boat people in the Mekong Delta.
Get information on self-guided walks and drives that you can take, for example, through Hanoi's picturesque Old Quarter and along the cliffside beauty between Hue and Danang.
Get lists of 'Not-To-Be-Missed' Sites
Handy information on hand-picked hotels and restaurants for you to enjoy!
Click here to see prices for this book (Available in Paperback Only).
–
___________________________
–
Best travel guide for Vietnam
We personally love Lonely Planet's guidebooks and never look anywhere else. They have the best Vietnam guide book for your travels.
Book Synopsis:
Lonely Planet are comprehensive and in depth guide books. Inside Lonely Planet's Vietnam Travel Guide Book you will find:
Colour maps and images throughout
Highlights and itineraries help you tailor your trip to your personal needs and interests
Insider tips to save time and money and get around like a local, avoiding crowds and trouble spots
Essential info at your fingertips – hours of operation, phone numbers, websites, transit tips, prices
Honest reviews for all budgets – eating, sleeping, sight-seeing, going out, shopping, hidden gems that most guidebooks miss
Cultural insights give you a richer, more rewarding travel experience – customs, history, architecture, regional specialties, tribes, environment, food, drink
Free, convenient pull-out Ho Chi Minh City and Hanoi map (included in print version), plus over 80 maps
Covers Northwest Vietnam, Northeast Vietnam, Hanoi, North-Central Vietnam, Central Vietnam, Central Highlands, South-Central Coast, Ho Chi Minh City, Mekong Delta, Siem Reap and more
Click here to see prices for this book (Available in Kindle & Paperback).
–
___________________________–
Vietnam

ese Children's Books
Find below a list of some good books about Vietnam that are suitable for children.
–
by Phuoc Thi Minh Tran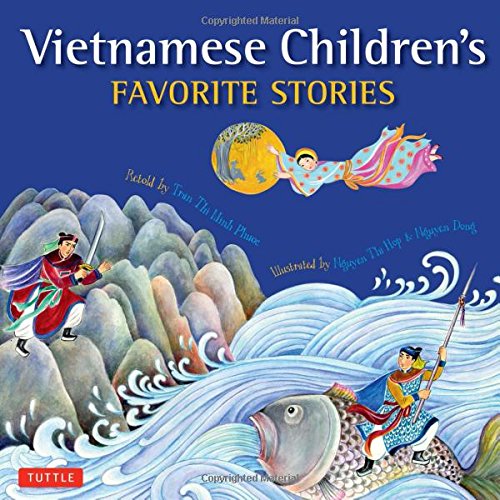 Book Synopsis:
This gorgeous and colorful children's book has a collection of Vietnamese fairy tales and other folk stories. These stories are brilliant as they give you and your child some insight into their rich culture. You will find a charming collection of 15 tales in this book, all written and told by a popular Vietnamese writer – Tran Thi Minh Phuoc.
Some of the folktales in this books are "The Story of Tam and Cam" (the Vietnamese version of Cinderella), "The Jade Rabbit," and "The Legend of the Mai Flower." The stories told include great lessons of concepts such as integrity, hard work and a kind heart triumph over deception, laziness, and greed—as gods, peasants, kings and fools spring to life in legends of bravery and beauty, and fables about nature.
This book was the **Winner of Creative Child Magazine and receive the 2015 Book of the Year Award**. Give this book a go, I bet you will love it!!
Click here to see prices for this book (Available in Kindle & Hardcover).
–
___________________________
–
by Elka K. Ray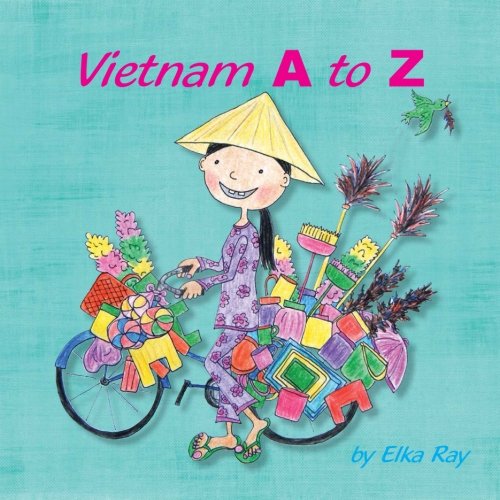 Book Synopsis:
This is a gorgeous ABC-style book on Vietnam. It is geared toward smaller children and features creative & colorful illustrations that your child will enjoy. It is bilingual with English and Vietnamese text so even if you don't understand Vietnamese, you can still easily explain the new words to your child. This is a beautiful Vietnamese book for kids! Eye catching for the little ones and educational! What more can you ask for!?
Click here to see prices for this book (Available in Paperback only).
–
___________________________
–
by Thanhha Lai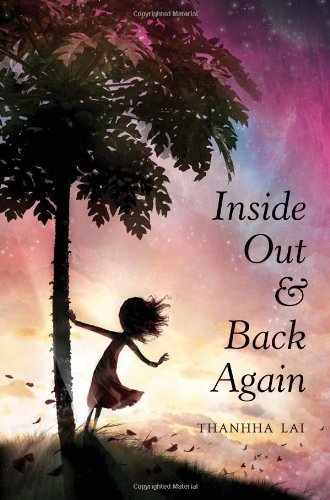 Truly a great pick from the Vietnamese books for kids on offer!
Book Synopsis:
Inside Out and Back Again is a New York Times Vietnam Novel bestseller, a Newbery Honor Book, and a winner of the National Book Award!
The book is inspired by the author's life as the experienced fleeing Vietnam after the Fall of Saigon during her childhood. She immigrated to Alabama and tells her moving story as she goes through a change of life, dreams, grief and then healing.
Click here to see prices for this book (Available in Hardcover, Paperback & Audio CD).
___________________________
And there you have our Ultimate Reading List of Vietnam Books to inspire wanderlust pre-trip!
Leave us a Comment:
Which Vietnam book took your fancy?
Do you have any books set in Vietnam to recommend?
Have you read and loved any of these Vietnam Novels?
Are you after more Vietnamese stories for Kids?
–
Further Reading Suggestions:
*Disclaimer: Wanderluststorytellers.com is a participant in the Amazon Services LLC Associates Program, an affiliate advertising program designed to provide a means for sites to earn advertising fees by advertising and linking to amazon.com and other Amazon sites.
Agoda 5% Discount Code
Guys, we have managed to organise a special Agoda discount just for our readers. The code works on any bookings.
Promo Code: Holiday5
Booking period: 20 May – 20 Jun 2019
Stay period: Anytime
Booking URL: You need to book through our link – Click Here
Terms& Conditions
Booking period: 20 May – 20 Jun 2019
Stay period: Anytime
The Promotion is non-transferable, non-cumulative and cannot be exchanged for cash or other products. The promo code cannot be resold.
The Promotion cannot be used in conjunction with any other promotions, discount cards, loyalty programs, vouchers, discounted items and fixed price items.
The customers must enter the eligible promo code to enjoy the Promotion.
The Promotion is applicable to the selected accommodations in designated destinations made through a dedicated Promotion landing page at following URL: https://www.agoda.com/partners/partnersearch.aspx?pcs=1&cid=1727772 
The Promotion is applicable to accommodation room charges only(excludes taxes, service fees, processing fees, extra charges, personal consumption and the like).
The Promotion discount will only be displayed on the booking form of the Promotion landing page after entering the eligible promo code.
The Promotion is subject to the terms and conditions displayed,which are subject to change at any time. In case of a dispute, Agoda's decision is final.
Agoda does not guarantee that the Promotion price will be the lowest price available for accommodations.
Agoda does not guarantee uninterrupted services of the Promotion landing page.
All bookings through the Promotion landing page must be made in accordance with Agoda's terms of use.