There's no doubt that Switzerland is a beautiful country. The Alpine country is known for its breathtaking scenery, rich history, and diverse culture.
Simply put, Switzerland is a place with unrivaled beauty, from its majestic mountains to the charming towns that draw in the crowds.
But when is the best time to visit Switzerland?
Without a doubt, this is a question you need to consider when planning a trip to this beautiful country.
When it comes to having a swoon-worthy Swiss experience, there's no one-size fits all. It really depends on what you're into: are you looking for an adventure in the snow or some sunshine sightseeing?
Whatever your preference is — from hiking through breathtaking landscapes to savoring local delicacies — Switzerland has something special just waiting for you!
What Is the Best Month to Visit Switzerland
Switzerland is exquisite at any time of the year, with beautiful Swiss cities calling out your name.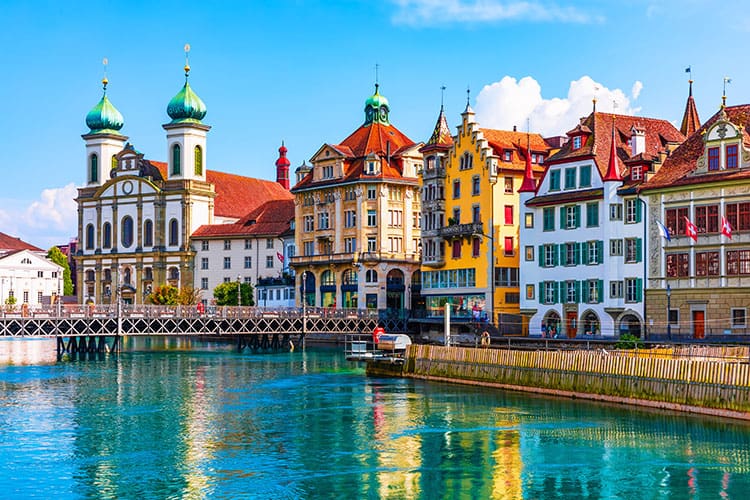 Whether it's winter sports you seek or blooming spring flowers, let our guide help you figure out the month and season that's best for your Swiss vacation.
Shoulder Seasons | Best Time of Year to Visit Switzerland
Don't let crowds dampen your travel experience. For a more peaceful trip, consider visiting Switzerland during the shoulder seasons of April to May (spring) or September to November (fall).
You're more likely to find fewer tourists, enjoy more moderate weather, and have a unique opportunity to explore the country's charming towns and picturesque landscapes.
Switzerland in June is the start of the summer season so a wonderful time to enjoy the country in a warmer climate.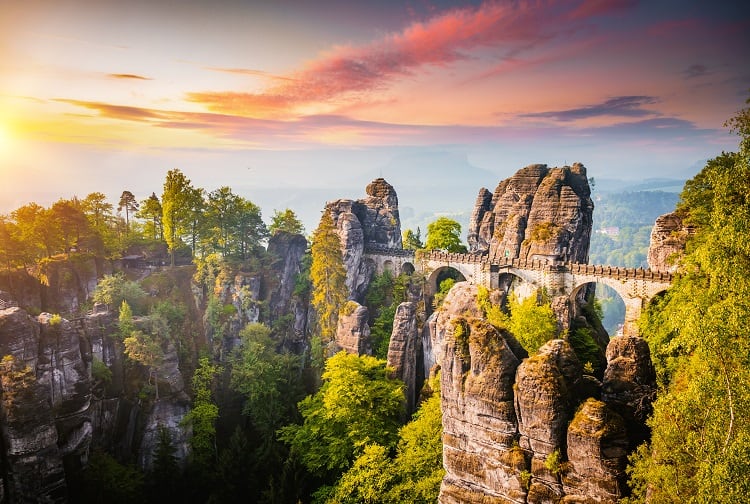 In spring, you'll enjoy mostly mild weather and view stunning alpine flowers in full bloom. Plus, you'll enjoy lower prices compared to the peak summer months.
Likewise, the fall months of September and October are also great times to visit. Switzerland in the fall gives you amazing views of the leaves changing color and beautifully mild weather.
Much like springtime, the crowds are smaller, and the prices are lower compared to the peak summer months.
But what makes spring and fall the ultimate time to visit Switzerland is the fact that you'll have the best of both summer and winter. What are we saying exactly?
During these months, the mountain ranges are still coated in snow, so winter sports are still a thing. And if you head lower down in altitude, the hiking trails open up for epic day treks.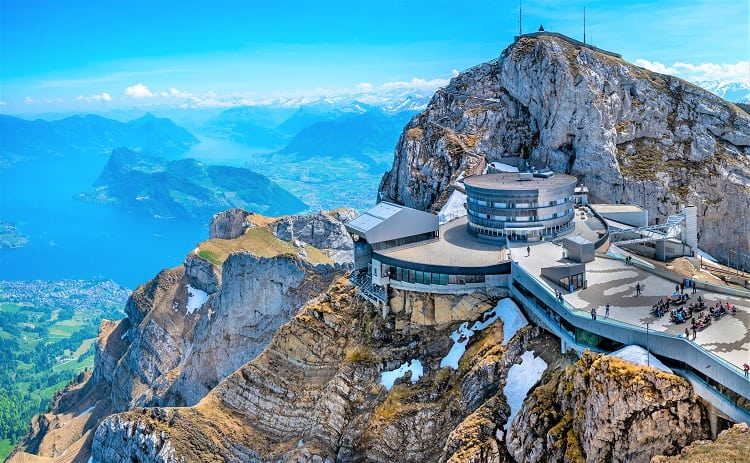 Tip: Click here to book your tour in Switzerland to go on a cable car ride, cogwheel train, and lake cruise, which are perfect during springtime or the fall months.
Summer's Best Times To Travel To Switzerland
Are you looking to hike through the majestic Alps or enjoy a scenic train ride through the countryside?
If so, you might want to plan your trip during the summer months of June to August when the weather in Switzerland in August is warmer, and the days are longer.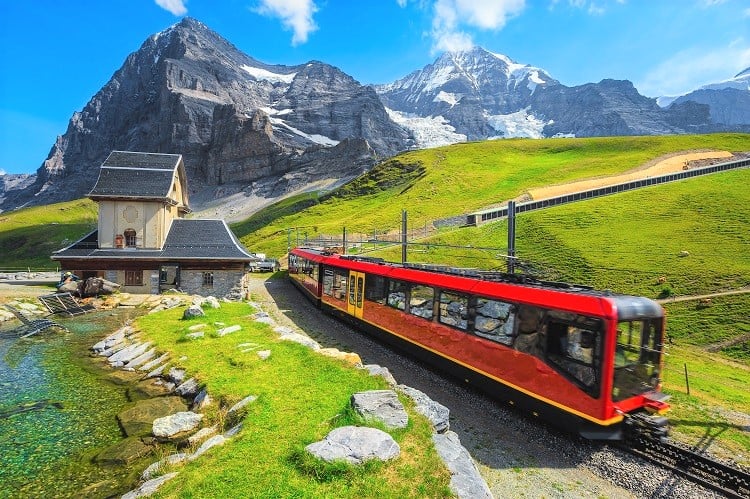 In fact, the sun sets at around 21:00 in July to August, which is perfect for taking an extended stroll around Switzerland's safe streets.
Naturally, summer in Switzerland is the warmest and driest time of year, making it ideal for outdoor activities such as hiking, cycling, and boating.
You'll find that the weather is mild and sunny during this time, and the Swiss landscape is lush and green. It's truly a sight to behold, particularly for nature lovers.
But there are some drawbacks to summers in Switzerland. June to August is also peak tourist season, so be prepared for crowds and higher prices.
If you're looking for a more relaxed and less crowded experience, consider visiting Switzerland in the spring or fall.
Winter In Switzerland | Best Time To Travel In Switzerland
If you're dreaming of a white Christmas and winter sports, then look no further than Switzerland. From December to February, the temperatures are crisp, and the snow is plentiful.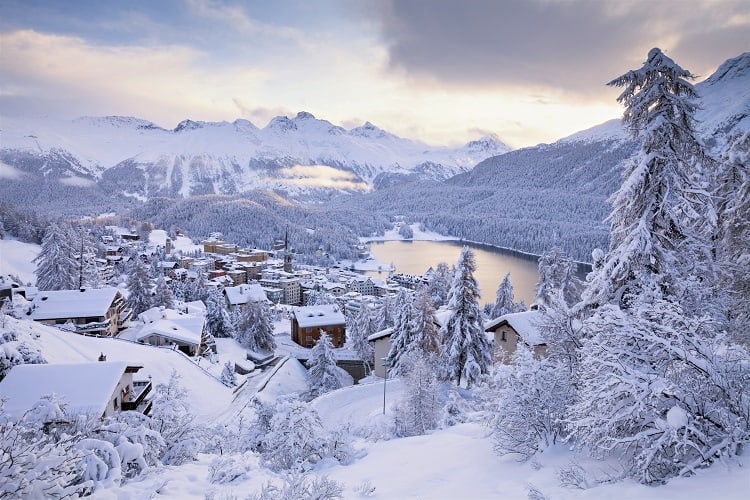 Skiing, snowboarding, or ice skating — whatever floats your boat — they're all available!
If you're a winter baby and enjoy the snow, wintertime in Switzerland's mountain ranges won't disappoint!
From December to February, the average snowfall is around 3 – 6 feet per month in the Swiss Alps and 4 – 8 inches elsewhere.
Plus, you'll experience 6 – 7 hours of sunlight per day in the Swiss Alps and an average of 7 – 10 hours elsewhere.
However, the winter months are also the coldest and darkest time of year in Switzerland, and the weather and the Switzerland temperature in December can be unpredictable.
Not interested in winter sports? It may be best for you to avoid visiting Switzerland during this time.
All in all, the cold weather in Switzerland is not something that should keep you away from the country in wintertime.
If you're going mountain climbing in Switzerland's winter months, keep in mind that you'll encounter more snow and thinner air (i.e., less oxygen) at higher altitudes.
Tip: To avoid altitude sickness while mountain climbing, try to climb no more than 1,000 feet per day once you've hit 10,000 feet elevation. And keep hydrated too. Feeling parched isn't cute. Especially at high altitudes.
FAQs About The Best Time To Go To Switzerland
Find answers to some of the most frequently asked questions below.
What Is the Best Month to Go to Switzerland?
Switzerland's best times to visit are the spring and fall months (i.e. shoulder months), falling between April and October.
What Is the Cheapest Month to Visit Switzerland?
The shoulder season months of April to May and September to November.
What Months Does Switzerland Have Snow?
Switzerland has snow in January and February.
When Is The Best Time To Travel To Switzerland
Based on all that's covered, the best months to visit Switzerland are the fall and spring months, which run from September to October and April to May, respectively.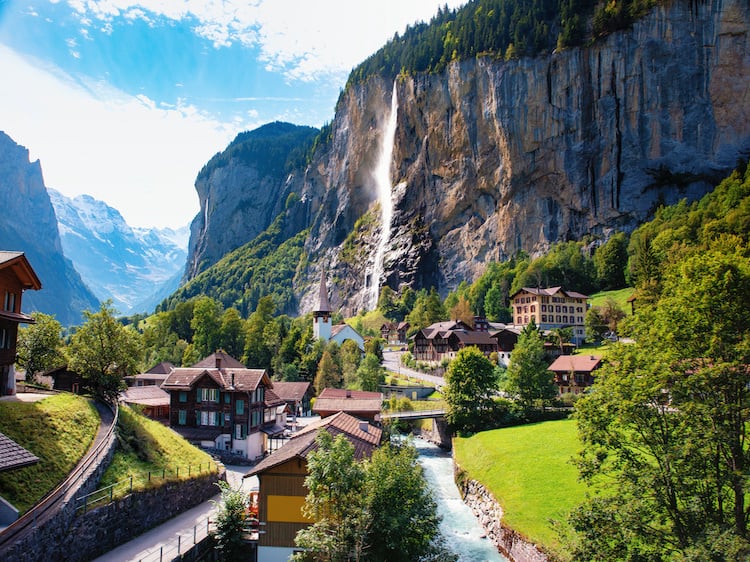 You can enjoy Switzerland's otherworldly beauty and explore the sights without spending a ton. These months undoubtedly offer you the best combination of warm weather, scenic beauty, and smaller crowds.
So, whether you choose to relax in hot springs or hike stunning trails, you no longer need to ask, "When is the best time to visit Switzerland?"
Have an idea of when you'll visit Switzerland? Great. Read this complete Switzerland travel guide next to help you plan your perfect Alpine adventure!
Start Planning Your Trip to Switzerland: