Looking for the most beautiful cities in Switzerland to include in your itinerary? We've got you covered!
Exploring a country as beautiful and diverse as Switzerland can be overwhelming!
That's why we have asked 15 experienced travel bloggers to share their top picks in this article, so you can trust that you are talking to travelers who know what they're talking about.
In it, you will find our selection of the 15 best cities in Switzerland (with a population of over 5000 people), plus reasons why these cities are worth visiting in 2023.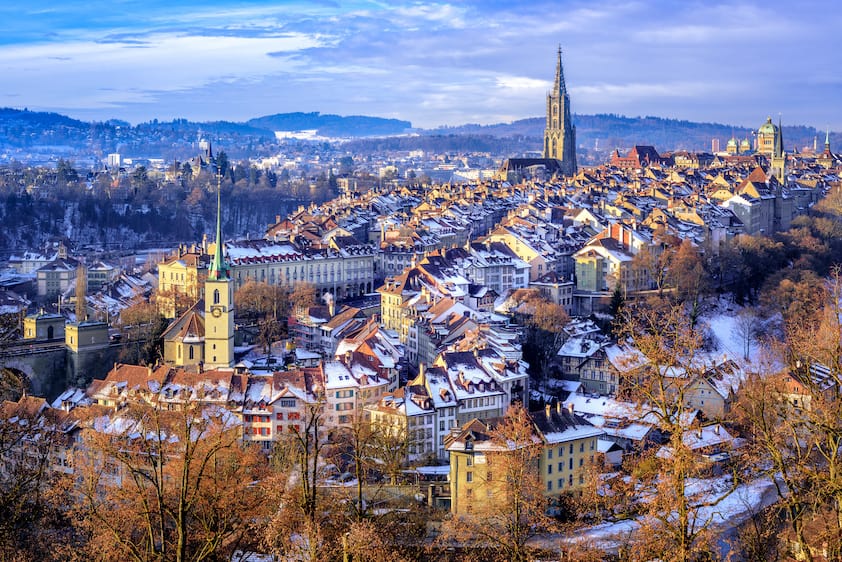 We'll take you on a journey to explore each city's best-kept secrets, from breathtaking mountains to Renaissance castles.

If time is limited, our list of the most beautiful cities to visit in Switzerland will help you decide where to visit from cities to some larger towns that have over 5000 in population.
15 Most Beautiful Cities in Switzerland to Visit
Our prettiest cities in Switzerland guide will help you decide when and where to visit and make the most of your stay in Switzerland.
From the must-see places where you can enjoy and sample some of Switzerland's finest food and wine to the most scenic city in Switzerland or the best nature cities in Switzerland – this list covers all of them!
1. Lausanne
Contributed by LifePart2 & Beyond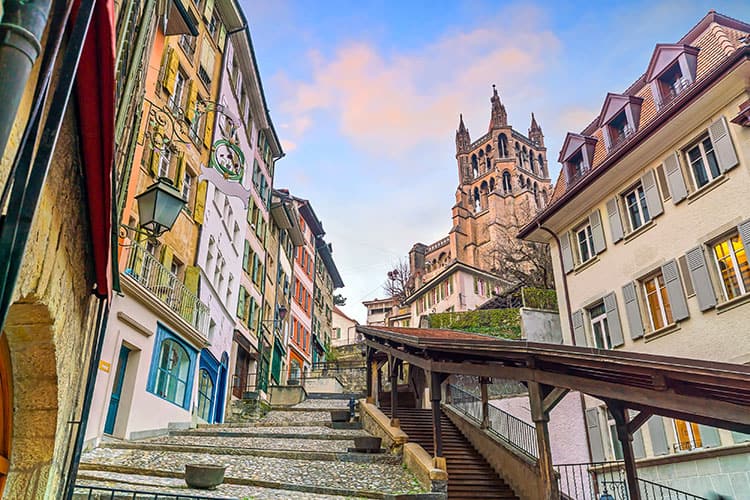 Lausanne, the second largest city on Lake Geneva, located in the French-speaking part of Switzerland, is a beautiful Swiss city to discover.
Lausanne is an excellent base for a city break, featuring a gorgeous old town, stunning mountain and lake views, fascinating museums, lakeside walks, and delicious food and wine.
Must-See Highlights of Lausanne:
Begin your visit to Lausanne with a trip to the old town, discover the many town squares and markets, and admire the beautiful buildings.
Visit the cathedral and climb to the top of the bell tower for great views across the city.
Step away from the old town's main streets and wander the lovely backstreets.
Tip: Wear comfortable shoes; some of the roads in the historic center are steep.
Love museums and art galleries? Then don't miss the new trendy art district at Platform 10 near the city's train station.
Head down to the lake and take a stroll along the Ouchy Promenade that runs alongside Lake Geneva. Admire the vistas across the lake, especially when the mountains come into view.
Visit the excellent Olympic Museum (grab your ticket online here) and the various parks along the lakefront.
Don't miss the nearby beautiful UNESCO Lavaux vineyards, just a short train ride away. Be sure to try the local wine; it's excellent.
Lausanne is also an excellent base from which to visit nearby Vevey, where Charlie Chaplin lived, and Montreux, famous for its jazz festival.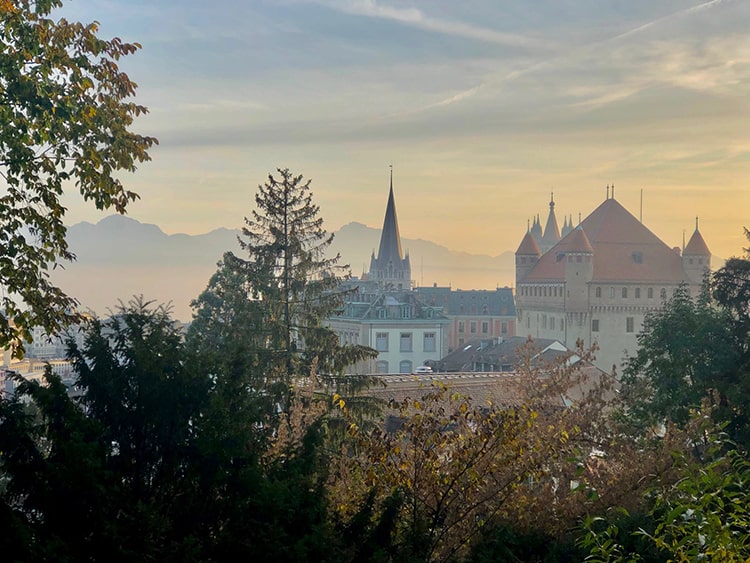 We loved visiting Lausanne on a day trip from Geneva or Montreux. Lausanne is a great city to visit in Switzerland during the summer, fall, or spring!
---
2. Bern
Contributed by Megan Starr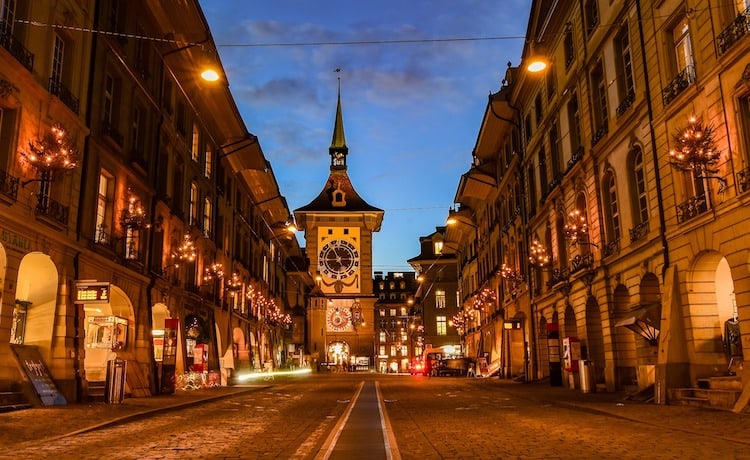 Bern, often overlooked as one of the most beautiful places to visit in Switzerland, is unlike many other European capitals.
It is quite small, with a gorgeous quaint Old Town center that has been declared a UNESCO World Heritage Site. (Here is a great Old Town walking tour that you can book).
The river flowing through the city, the Aare, gives natural beauty to the already-lovely town. You can even swim in its blue-green waters in the summer.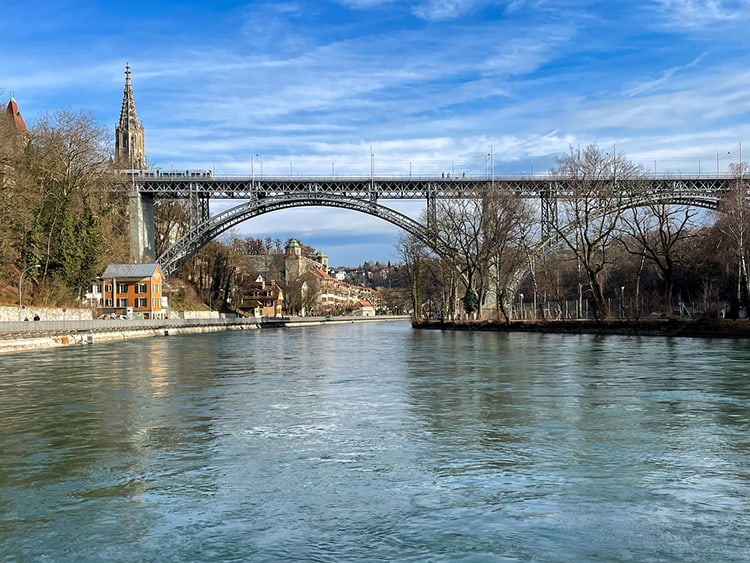 There are over six kilometers of arcades- beautiful covered walkways- that house shops, cafes, and restaurants.
Wander through these elegant streets and look for some of the eleven Renaissance-era fountains scattered throughout the town.
Switzerland's tallest cathedral is located in Bern.
This beautiful Gothic-style building is home to some masterpieces, including sculptures depicting the Last Judgment and an intricate stained-glass window named the Dance of Death.
Don't miss a stop at the Zytglogge, the town clock, which includes an amazing astronomical clock as well. We can highly recommend this Zytglogge tour to see its inner workings & enjoy a puppet show.
For panoramic views of the city and surrounding countryside, head to the Rosegarten which is one of the best things to do in Bern.
Perched on a hill, you can enjoy breathtaking views with the scent of roses and irises all around you in the spring and summer.
Enjoy both the beauty outside and inside by stopping by the Museum of Fine Arts.
There you will find an extensive collection of amazing artwork spanning from the Middle Ages to today.
How Long To Stay For + Where To Stay in Bern
We suggest staying for a minimum of two days.
Book your stay at the Swissôtel Kursaal Bern. Indulge in an extraordinary stay at the exceptional 4-star Swissôtel Kursaal Bern.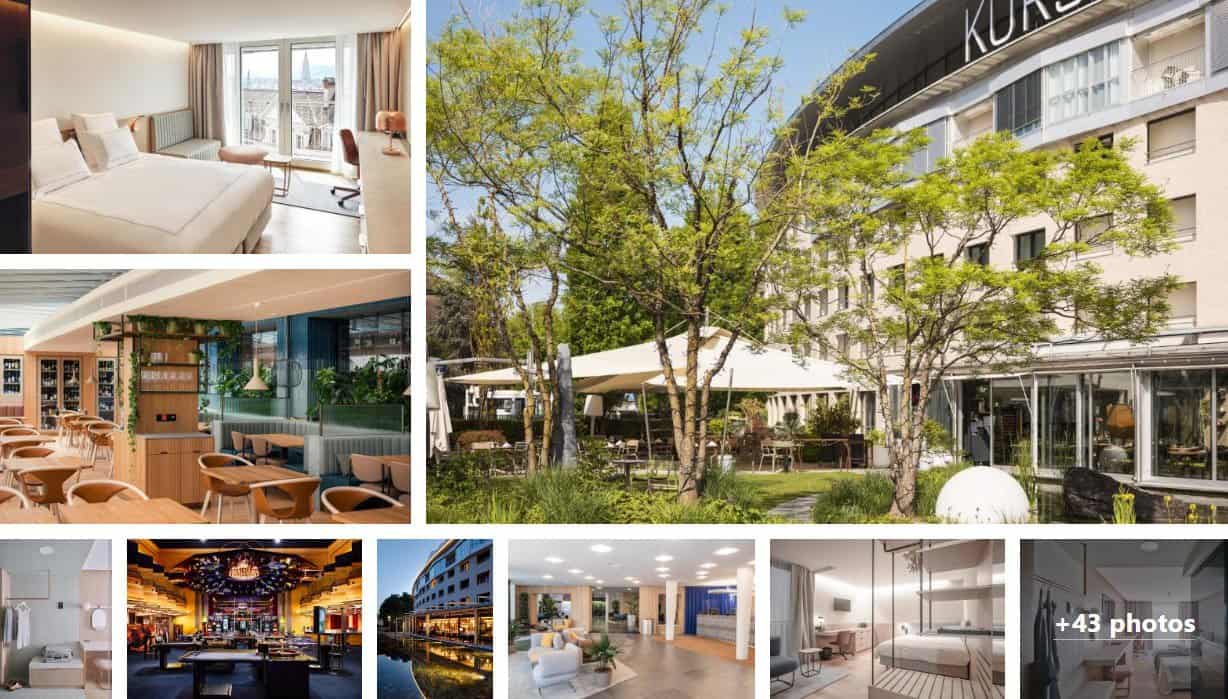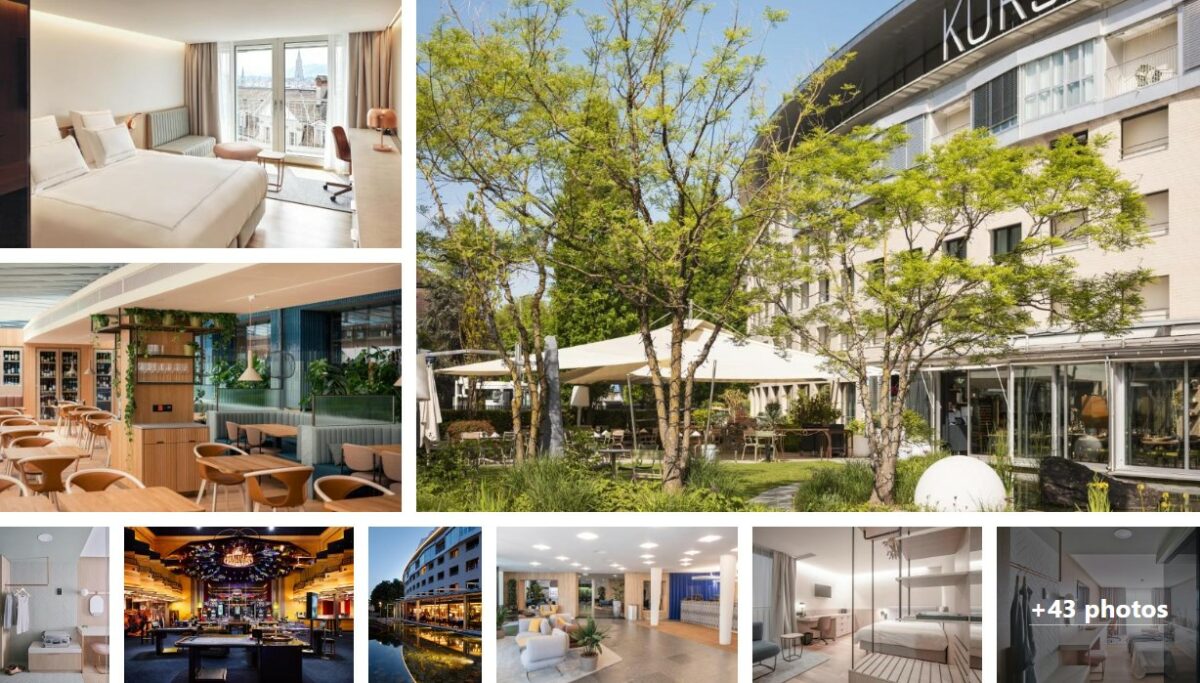 This conveniently located hotel offers magnificent views of the enchanting medieval Old Town and breathtaking Alps.
Immerse yourself in luxury with a 24-hour gym, casino, two exquisite restaurants, stylish bar, and serene garden lounge.
With a contemporary design and comprehensive amenities, this hotel guarantees an unforgettable experience.
---
3. Zurich
Contributed by Wyld Family Travel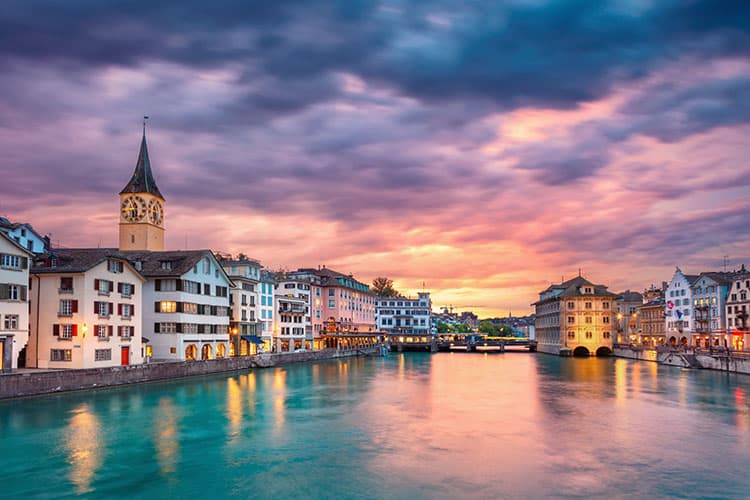 Zurich is renowned for its stunning natural beauty and its iconic architecture.
The city is surrounded by mountains and boasts several lakes, including Lake Zurich and the Limmat River, which runs through the heart of the city.
One of the best ways to explore the best of this city is on a tour. Our favorite tour includes a city tour, river cruise, and entrance to the Lindt Home of Chocolate. Book a spot on this 5.5-hour city tour with a cruise here.
This stunning combination of water and mountains provides a stunning backdrop to the city and offers breathtaking views securing its place as one of the best cities in Switzerland to visit.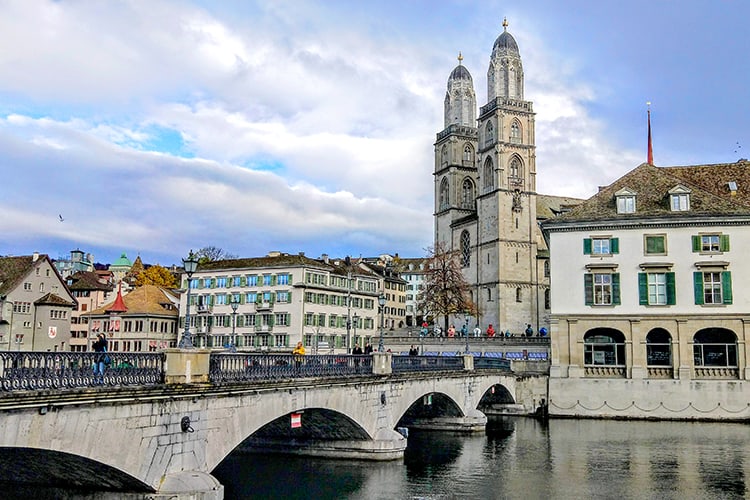 Some of the most beautiful buildings in Zurich include the Grossmunster Cathedral, which is known for its twin towers, and the Fraumunster church, which is famous for its stained glass windows.
There are also several museums, including the Swiss National Museum, which showcases the country's history and cultural heritage.
Don't miss out on a stop at the Lindt Home of Chocolate, where you can enjoy unlimited chocolate tastings. Grab your skip-the-line entrance ticket here.
In terms of popular activities in Zurich, there are many outdoor recreational opportunities available, such as hiking, cycling, and swimming in the lakes.
The city is also home to several parks, including the Zurichhorn Park, which is a popular spot for picnicking and relaxing.
Additionally, there are many shopping and dining options, as well as a vibrant nightlife scene.
Overall, Zurich is a beautiful city that offers a range of cultural, natural, and recreational attractions, making it a popular destination for travelers from all over the world and one of the best places to visit in Switzerland.
Popular Day Trips From Zurich Worth Booking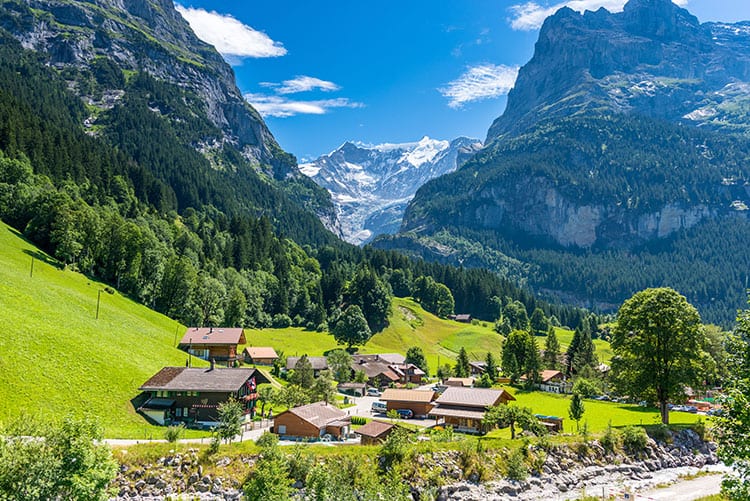 Looking to add to your trip and explore some of the beautiful surrounding locations?
Here are our favorite day trips that are 100% worth booking.
There are many countries near Zurich to visit. Lichtenstein, France, and Germany are easy to reach, however, I would suggest adding at least an additional day to your itineraries to fit it in!
How Long To Stay For + Where To Stay in Zurich
We recommend a minimum stay of two days if you wish to explore the city, however, if you wanted to add on some of the day trips mentioned above (which we highly recommend) then we recommend adding on a day for each of the ones you wish to visit.
Book your stay at H+ Hotel Zürich. Discover the 4-star H+ Hotel Zurich, a highly sought-after destination for a delightful summer getaway in Zurich.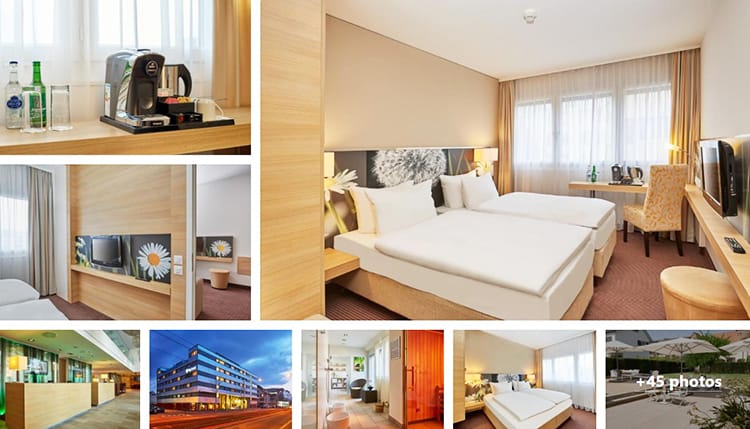 Located just 2 minutes away from a tram stop, this popular hotel offers comfortable rooms designed for 2-3 people.
Start your day right with a scrumptious breakfast and enjoy the convenience of its prime location.
H+ Hotel Zurich guarantees an unforgettable experience that will make it your perfect choice!
---
4. Montreux
Contributed by Veggie Wayfarer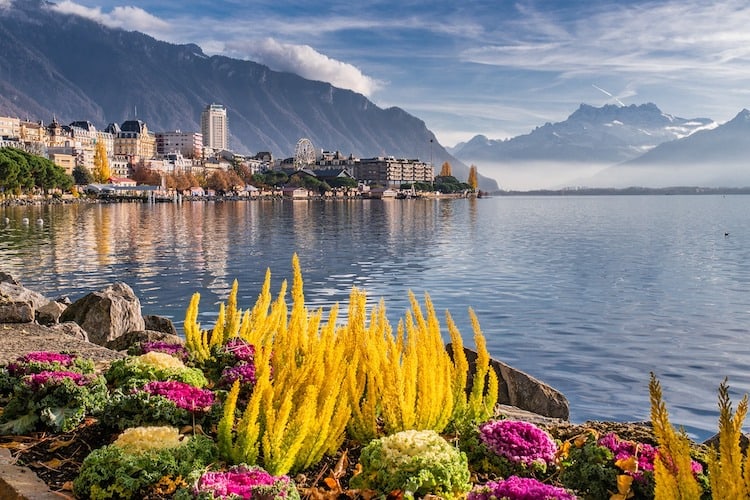 Along the banks of Lake Geneva, at the heart of the Swiss Riviera in the French-speaking Vaud region of Switzerland, lies the storybook town of Montreux.
With a mere 25.000 inhabitants, one would assume this town was a sleepy hamlet, nothing could be further from the truth.
The extraordinary microclimate and scenic location have ensured Montreux was firmly planted on the map as a resort town for the rich and the famous since as far back as the 19th century.
A walk along the shoreline of Lake Geneva leads you past some of the most stunning Belle Epoque villages in the entire country.

These days it is the epicenter for Jazz, every July gaggles of Jazz enthusiasts flock to Montreux to attend the annual Jazz Festival, the second largest in the world.
Aside from Belle Epoque villages and the Jazz festival the tiny village is overlooked by the beautiful island-castle Chateau de Chillon, a 10-minute stroll from the city center takes you right to the front gate of the castle. (Make your life easier and grab your entrance ticket for the castle online here).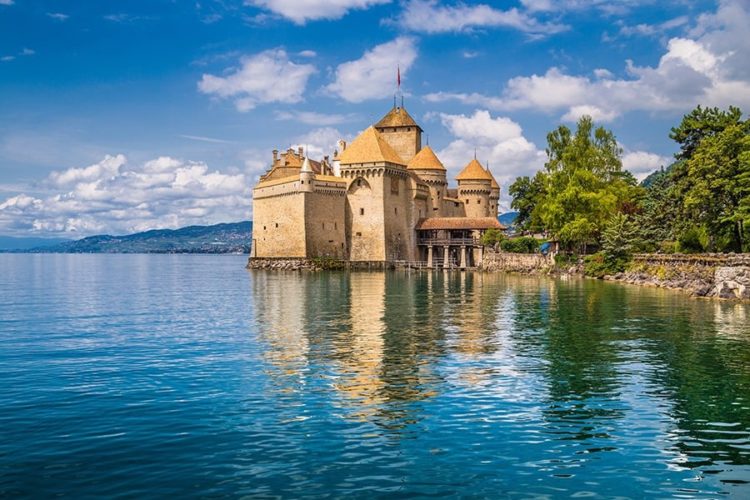 Travelers who have time should consider taking one of the Belle Epoque steamboats departing from Montreux and stopping in the wine region of Lavaux or Lausanne. We loved this 2-hour paddle steamer boat cruise. Book your tickets here.
Alternatively, invest in the Golden Pass Train ticket and take a – you got it – Belle Epoque train ride, complete with high tea!
For a must-do day trip, we cannot highly enough recommend this Riviera Col du Pillon & Glacier 3000 tour enough!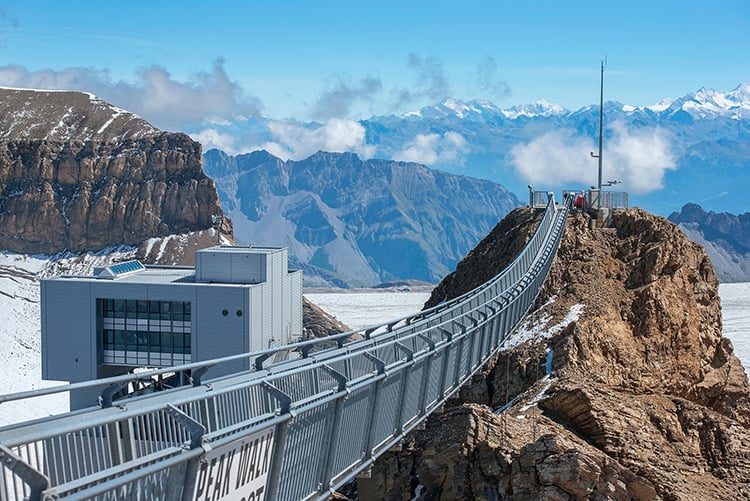 On this tour, admire the majestic glacier towering at 3000 meters and the Peak Walk – the world's first suspension bridge linking two peaks.
Enjoy sledding or experience the thrilling descent on Europe's highest Alpine Coaster.
Check availability for this popular tour here.
How Long To Stay For + Where To Stay in Montreux
We suggest staying for 2-3 nights to make the most of the town and to add on the day trip to Riviera Col du Pillon & Glacier 3000.
For your stay, we recommend you stay at the super popular Eurotel Montreux.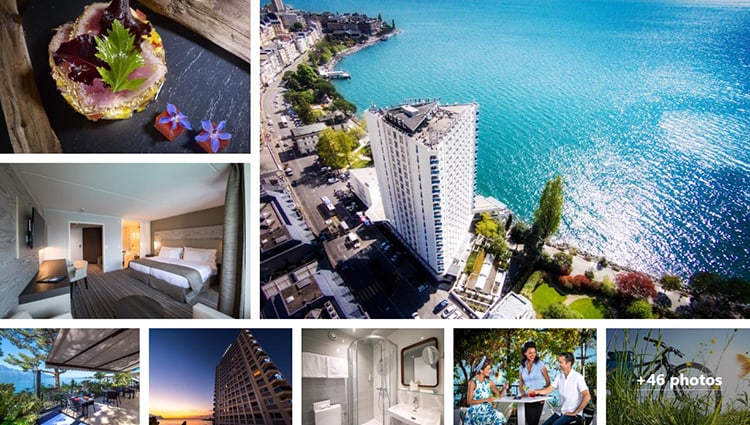 Centrally situated with easy access to attractions, dining, and public transit, Eurotel Montreux offers luxury 4-star accommodations.
Enjoying a stunning view of Lake Geneva and the Alps, this hotel is an ideal choice for a summer escape in Montreux.
---
5. Basel
Contributed by Conversant Traveller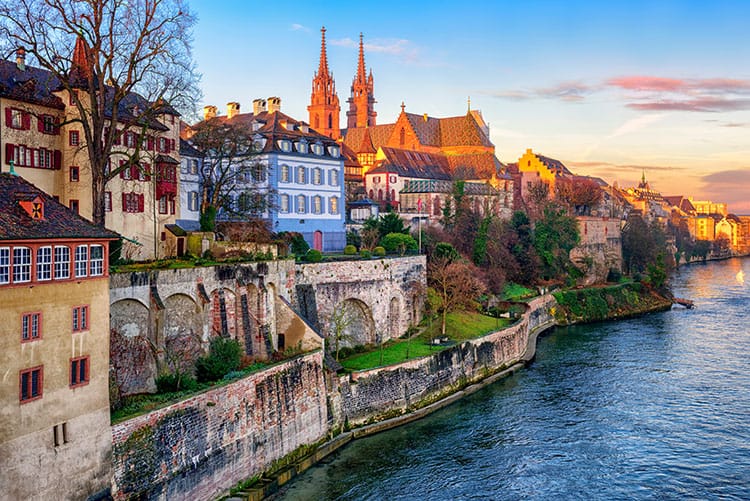 Beautiful Basel often gets overlooked in favor of the more well-known Swiss cities, which makes it all the more appealing.
Here, it's the colorful architecture that catches the eye, coupled with a pretty riverside setting on the banks of the Rhine.
Wandering through the historical old town is like taking a journey back in time, with all the cobbled streets and sleepy squares you could wish for. One of the best things you can do is to book this Stories of Basel's Old Town tour!
The buildings here all have different colored window shutters, with matching exterior woodwork and porches. All shades of the rainbow seem to be represented, especially in the traditional district of Grossebasel.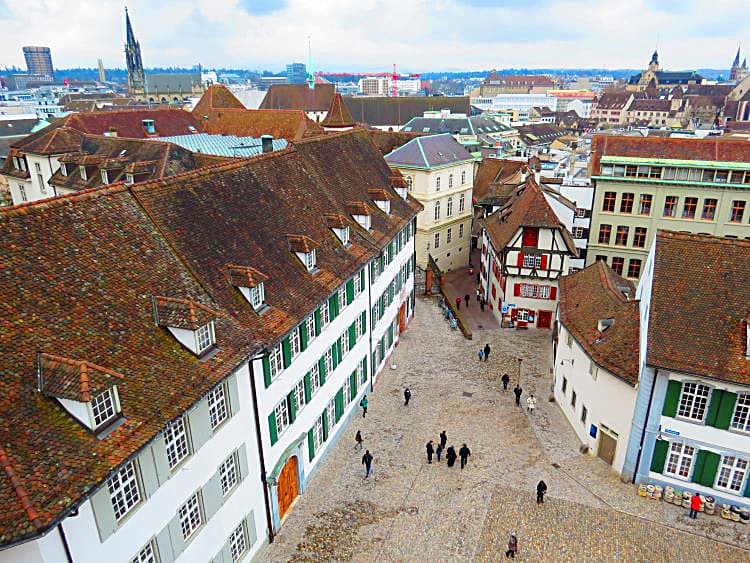 Top sights in Basel include the medieval minster, which stands proudly overlooking the city.
Built in the iconic local red sandstone, the cathedral is highly photogenic. Climb up the tower for far-reaching views out across the rooftops – you can see the Black Forest on a clear day.
Down below, Munsterplatz is another colorful spot that is often used as a backdrop for summer festivals.
Don't miss the vivid red Rathaus which was formerly a Renaissance palace. It's one of the most elaborate town halls you'll ever see, with murals adorning the walls.
Finally, as you stroll around the center, keep an eye out for the basilisk water fountains. This mythical beast is the heraldic symbol of Basel and often pops up around the city.
How Long To Stay For + Where To Stay in Basel
We recommend you stay for at least 3 full days.
Book your stay at Hyperion Hotel Basel. It is a very popular hotel in an excellent location in Basel.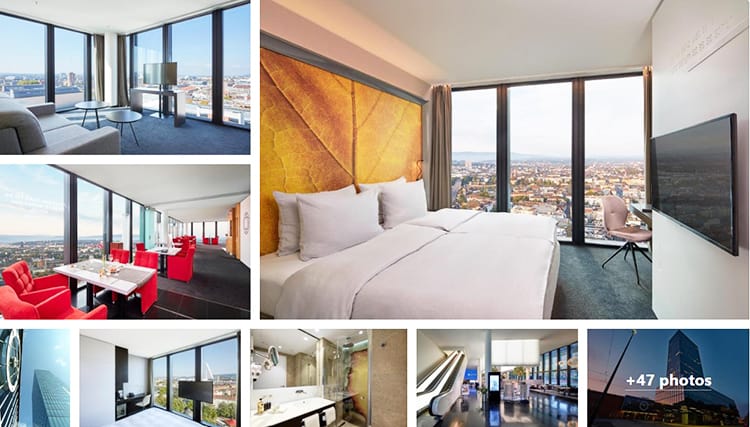 It has a complimentary mini-bar, a great breakfast, and parking for those arriving with a car.
---
6. Lugano
Contributed by Together in Switzerland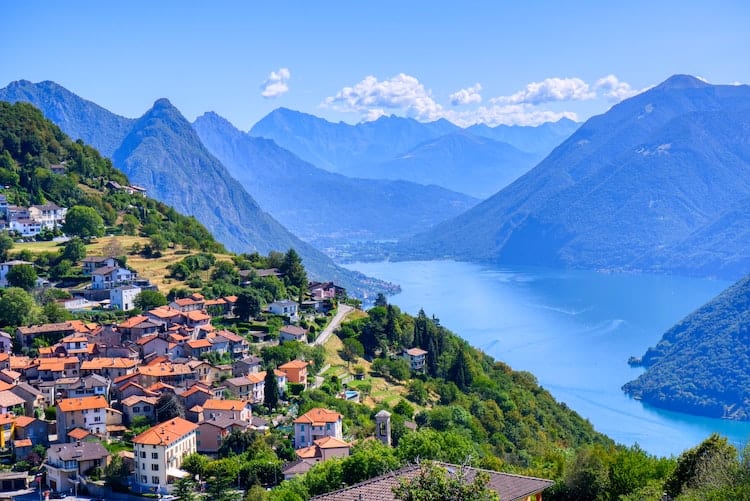 If you are looking for a beautiful city in the Ticino canton of Switzerland, find yourselves considering Lugano.
Located only a short direct train ride away from either Milan or Zurich, Lugano is the picturesque home location for just over 62,000 people.
Lugano is particularly unique to visit since it's surrounded by the beautiful Monte Bre and Monte San Salvatore, both visible from the lakeside promenade walking area.
We highly recommend that you book this tour to Monte Bre where you can get glorious views and enjoy some hiking if that is your thing.
Lake Lugano is also large enough to enjoy a boat trip for a few hours, via some smaller connecting villages to Lugano such as Morcote and Gandria.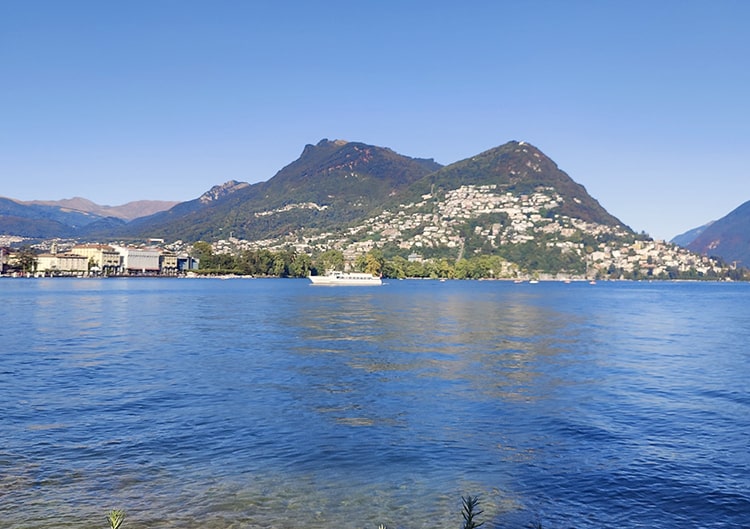 The city itself has numerous shops, from high-range choices to little local boutiques.
It's great to visit during a special event too, as the city has an amazing atmosphere.
For a place to eat, most places will serve something Italian, since Lugano is part of the Italian-speaking canton of Ticino.
A recommendation for some fine dining should be at Osteria Trani, a gorgeous wine cellar-style restaurant with excellent fresh dishes made with seasonal delights.
One thing not to miss in Lugano is a walk in the park. Parco Ciani is the prettiest park by the lakeside, perfect for a late picnic or to watch the sunset.
There is even a little beach at the end to swim if it's warm enough!
You can easily explore all of Lugano's highlights in one single day so we recommend visiting Lugano on a day trip from Zurich, Milan, or Lake Como.
Or if you wish to base yourself in Lugano for a bit longer, you could easily include day trips to Zurich, Milan, or Lake Como from here.
---
7. Lucerne
Contributed by The Directionally Challenged Traveler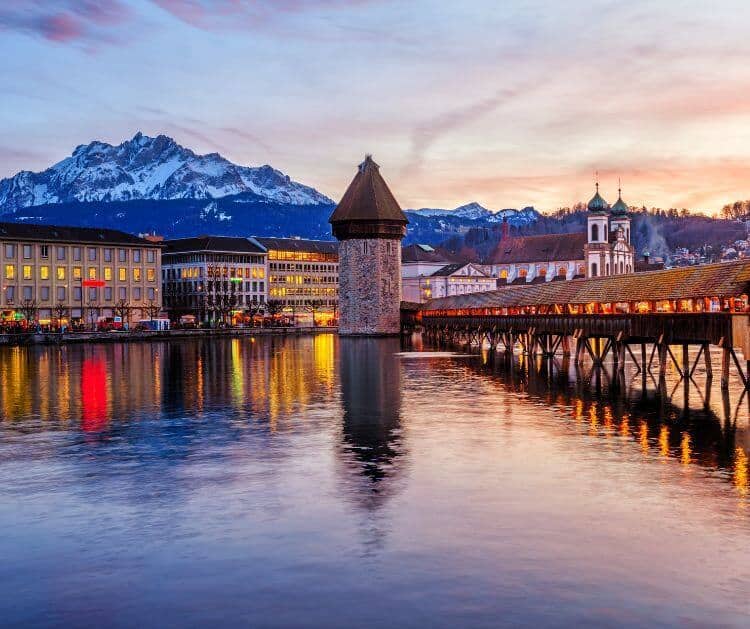 Lucerne may be overlooked when compared to the high-profile cities and landmarks that Switzerland is known for, but this small town certainly makes up for its size in personality, character, and culinary offerings – including delicious fondues.
Along with its charming personality, Lucerne also offers stunning natural beauty.
You'll want to take advantage of this by going on a boat tour around Lake Lucerne, hiking up Mount Pilatus for an unbeatable vista, or just relaxing and reading a book surrounded by breathtaking views.
The Swiss Alps provide a jaw-dropping background to Lucerne.
Don't forget to visit the iconic Chapel Bridge, constructed all the way back in 1783!
Lake Lucerne is at the heart of the city and provides stunning views no matter where you are in the city.
Other than natural beauty, there are also plenty of things to do in Lucerne.
While the city is one of the oldest in Europe, Lucerne is still a bustling city. Traditional Alpine houses line the streets of Old Town, while Glacier Garden shows what the city was like during the Ice Age.
One of our favorite ways to explore this city was to take a combined Old Town walking tour plus a boat tour – the best of both worlds! Check availability for this tour here.
Be sure not to fill ALL your time with admiring the beauty of Lucerne, be sure to enjoy a drink at a local pub or shop for a traditional Swiss souvenir – like chocolate!
And lastly set aside a day so you can head out to Mineral Baths & Spa Rigi Kaltbad (which happens to be one of the best hot springs in Switzerland!).
If you want to include Lucerne on your vacation, you might find our Switzerland Itinerary for 4 days helpful.
No matter what you decide to do or where you visit in Lucerne, you'll be impressed by the beauty of the city making it one of the most beautiful cities in Switzerland to visit.
Popular Day Trips From Lucerne Worth Booking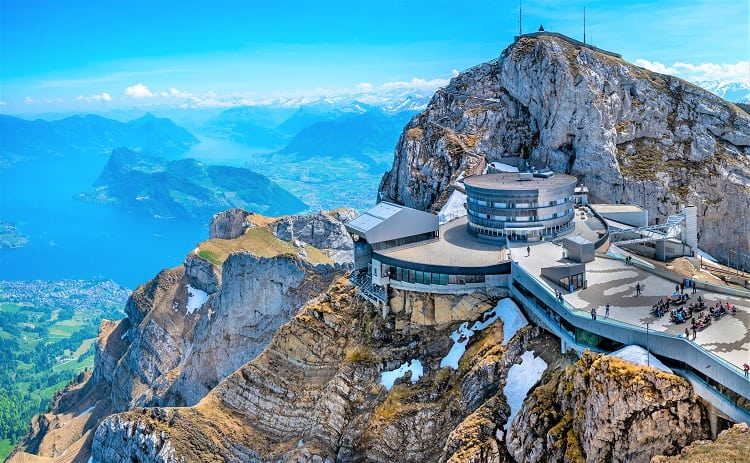 Explore stunning nearby locations! Here are our top day trips worth booking.
How Long To Stay For + Where To Stay in Lucerne
To make the most of your visit, we suggest staying for a minimum of two days.
The 5-star Hotel Schweizerhof Luzern is the perfect place to stay.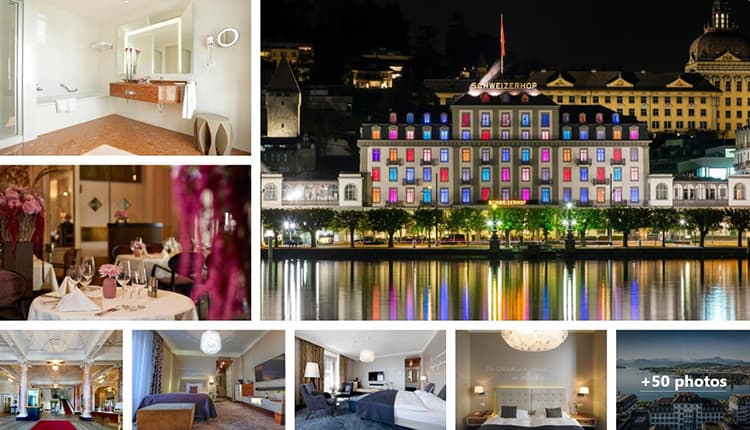 This family-owned hotel in downtown Lucerne's Old Town is ideal for couples and families, just steps from the lake. The elegantly decorated rooms offer modern amenities, and there's an onsite spa.
Whether it's a romantic getaway or a fun-filled family vacation you're seeking, Hotel Schweizerhof Luzern welcomes you!
---
8. Thun
Contributed by Jan Adventures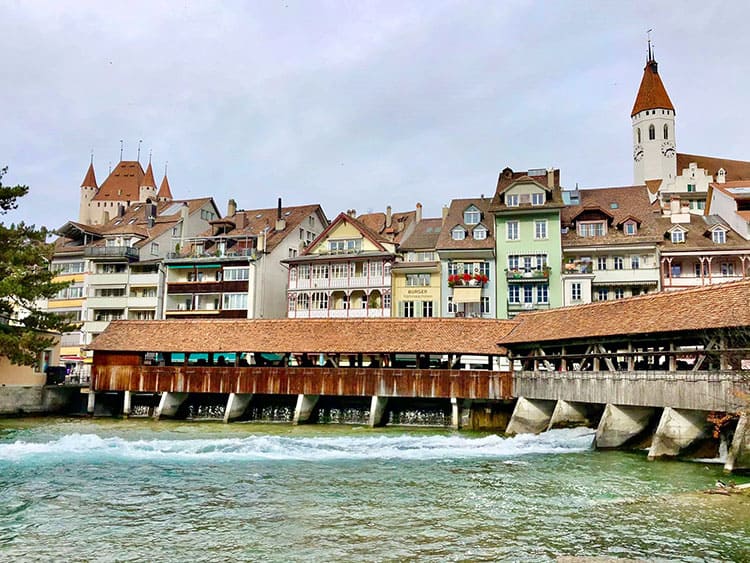 One of the towns that often goes overlooked when visiting Switzerland is Thun.
This tucked away vibrant city is situated on the northwest end of Lake Thun and is a photographer's delight with its reflecting waters, colorful architecture, and covered wooden bridges.
Thun is near the popular town of Interlaken in the central part of Switzerland. You can reach the town by train from the city of Zurich in 90 minutes.
Highlights of Thun include strolling through the Old Town cobblestone streets, along the lakeside paths, and over the covered wooden bridges.
A must-do is to visit the landmark Thun Castle, where the tower was built in the late 12th century and offers amazing views of the surrounding mountains and lake.
There is a historical museum in the tower room displaying artifacts from the past 800 years.
One of the best recommendations is to have a nice lunch on one of the outdoor restaurant terraces by the Aare River. You'll see swans and canoes on the river while eating a delicious meal.
Thun is worth visiting in any season, but summer offers many sports opportunities including surfing on the river directly in the town.
Why not take one of the many boat cruises on Lake Thun, which is the largest lake in the Bernese Oberland area?
The authentic paddle steamer boats will take you on a scenic tour of the deep blue lake and surrounding mountain ranges.
We recommend you spend half a day in Thun and visit this beautiful city on a day trip from Zurich.
Don't forget to include Thun in your next visit to Switzerland!
---
9. Geneva
Contributed by 24 Hours Layover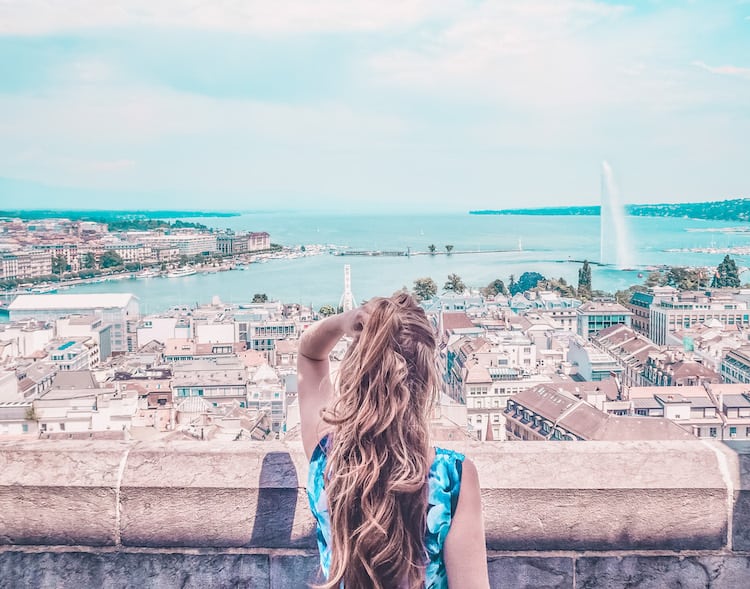 Nestled by the Alps with views of Mont Blanc, Geneva is one of Switzerland's most beautiful cities.
Lake Geneva (Lac Léman) is perfect for a stroll, where you can see the iconic Jet d'eau water fountain, Europe's highest water fountain with water jetting 140 meters into the air – it's one of the best Instagram spots in Geneva!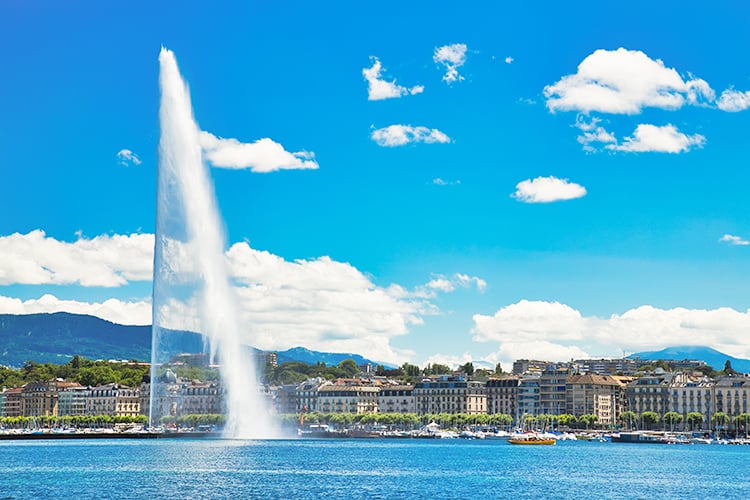 Wandering around the lake you'll also find some beautiful beaches as well as the outdoor baths Bains de Pâquis which are lovely!
The Old Town of Geneva is incredibly beautiful, full of history, lovely architecture, and many picturesque sights.
Stroll amongst the beautiful buildings and cobbled streets, admire the Old Arsenal, and see the cannons that were used to defend Geneva against attacks.
Also, make sure to check out the stunning fountain opposite Hotel les Armures and visit the Old Town walls – there are lots of viewing platforms to see the fabulous panoramas and traditional Swiss houses.
The Flower Clock on the edge of the Jardin Anglais is another beautiful sight in Geneva. Until 2005 it was the world's largest flower clock with over 6,500 flowers making up the clock face!
Go up the tower in St Pierre's Cathedral for an incredible birds-eye view of Geneva and also visit the Viaduct de la Jonction – a popular place for photographers.
This is where the Rhone and Arve rivers meet, and it's fascinating to see the different color waters mixing (one is clear, one is milky white)!
We actually have a perfect itinerary for 5 days in Switzerland that starts in Geneva for you to check out.
Popular Day Trips From Geneva Worth Booking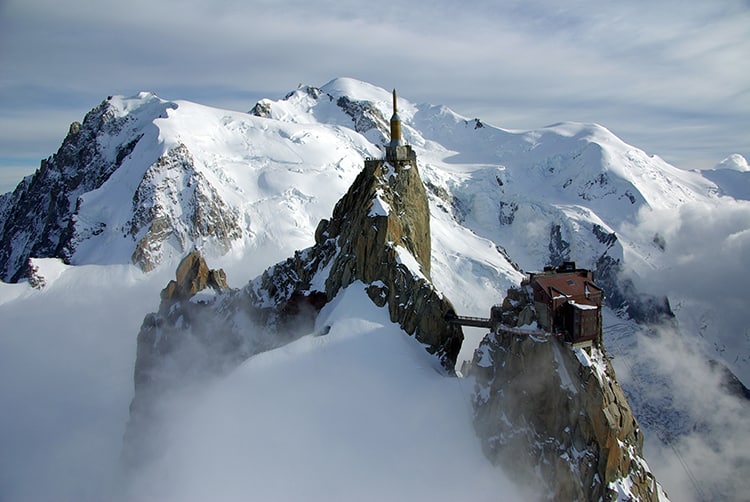 Here are our favorite day trips that are worth booking.
How Long To Stay For + Where To Stay in Geneva
We suggest staying for a minimum of three days so that you can fit in some of the day trips to explore surrounding places.
For one of the best places to stay, look no further than CitizenM Geneva.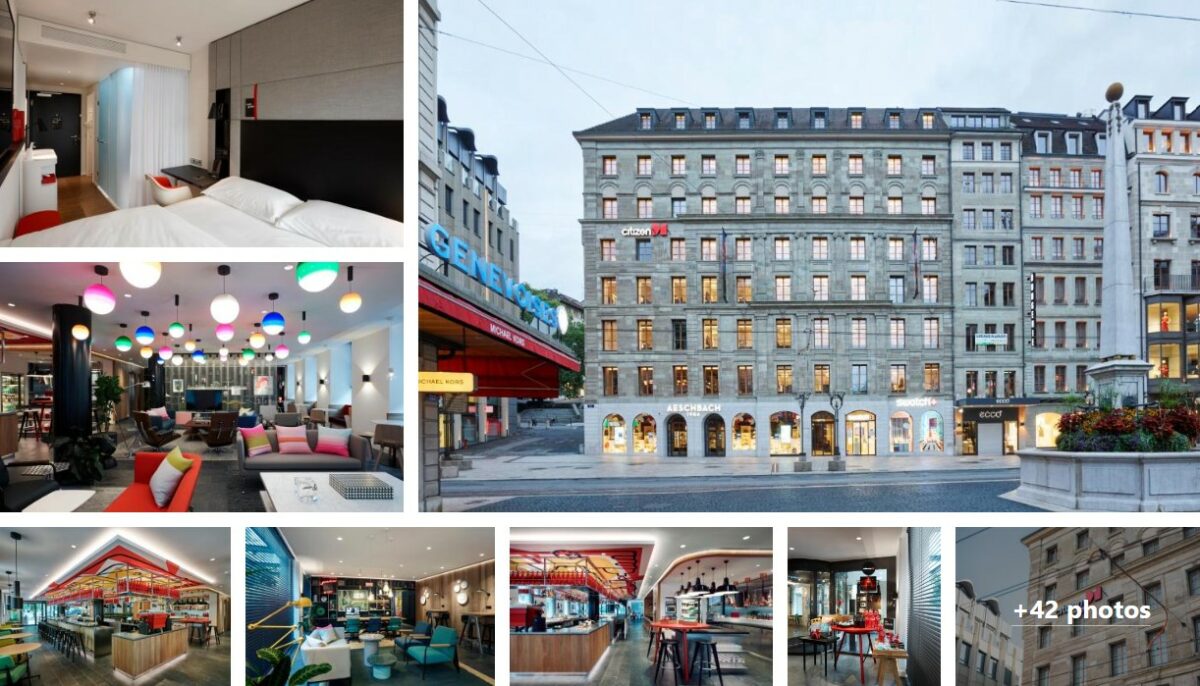 CitizenM Geneva: the ideal spot for travelers seeking a four-star experience in an amazing location.
With its innovation, incredible breakfast, and modern amenities, it's perfect for young modern couples.
Whether you want a romantic weekend getaway or a base to explore Switzerland, CitizenM Geneva has it all.
---
10. Sion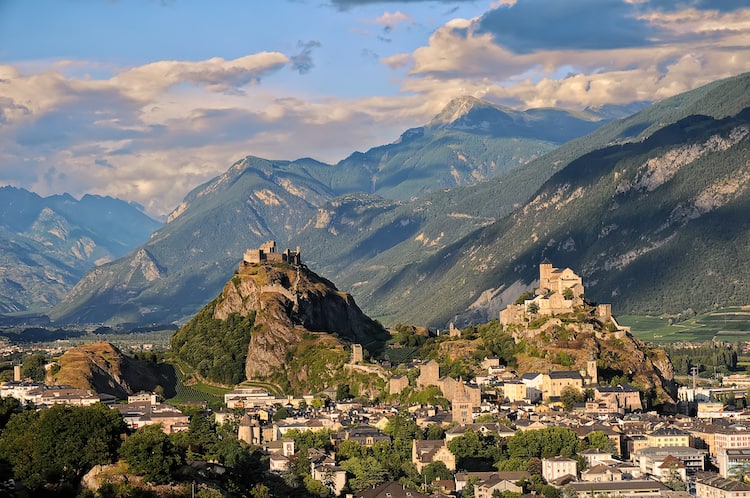 This is one of the best cities in Switzerland to visit if you enjoy culture and history. Two prominent hills rise up in the middle of the town, each with a medieval castle built on top.
It is thanks to the two medieval castles on the hills overlooking Sion, that you can spot this fascinating town from far away.
Dating back to the 13th century, Tourbillon Castle boasts high stone walls and towers.
To visit and see the castle up close you will need to climb the steep stairs to reach the top. It is this steep terrain that surrounds the castle around that naturally defends the impressive structure.
On the opposite hill, facing the castle, sits the fortified church, Valère Basilica. Inside you'll find a 500-year-old organ—one of the oldest functioning organs in the world!
There are also plenty of other historical monuments and excellent wine farms to explore in Sion.
You can easily add on a few day trips to popular towns such as Zermatt and Grimentz.
Sion is about an hour's drive or train ride away from Lausanne, so my suggestion is to visit Sion on a day trip, instead of staying overnight.
---
11. St. Gallen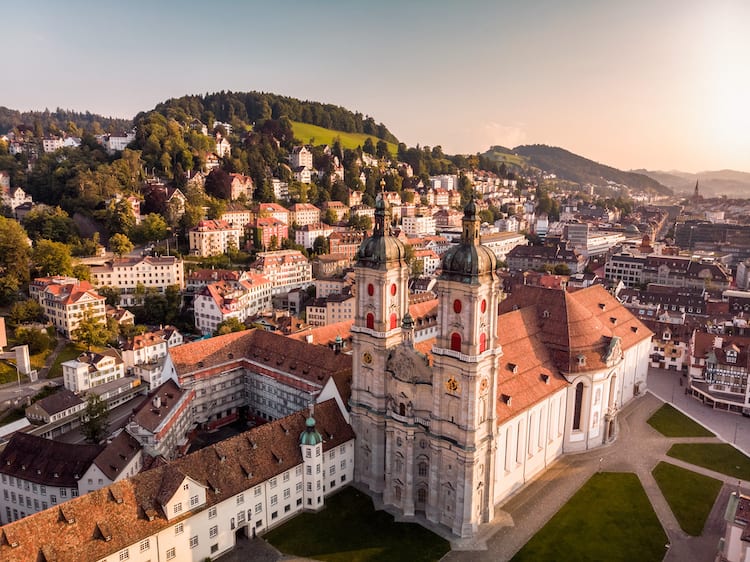 St. Gallen is a short drive from Zurich and is close to the Austrian and German borders. This Swiss city is close to Lake Constance.
The most famous landmark in this city is the Abbey of St. Gall. This baroque cathedral with the Abbey Library is the keeper of many ancient books and documents that date over 1000 years.
Although this city is small it will win your heart with old and new. St. Gallen's old town is traffic free to perfect for taking a walk along the cobblestones admiring the many textile merchant's houses dating back to the middle ages.
For nature lovers, visit the Botanical Gardens to see the giant water lilies in the fish ponds, or head over to the Peter and Paul Wildlife Park to see animals that are native to Switzerland.
St. Gallen has many museums that you can visit from the Textile Museum where you can see fashion trends through the ages to the Kunstmuseum St. Gallen which exhibits contemporary and modern art to Naturmuseum St. Gallen which is all about the natural world including dinosaur skeletons.
For night owls, head to the Stadtlounge. This public lounge area is filled with comfy chairs and sofas which are perfect for relaxing after a day of exploring or for socializing with friends or locals.
How Long To Stay For + Where To Stay in St Gallen
My recommendation is to spend at least three nights in St. Gallen, allowing you to explore the scenic Appenzell region.
Experience a modern and comfortable stay at B&B HOTEL St Gallen in Switzerland.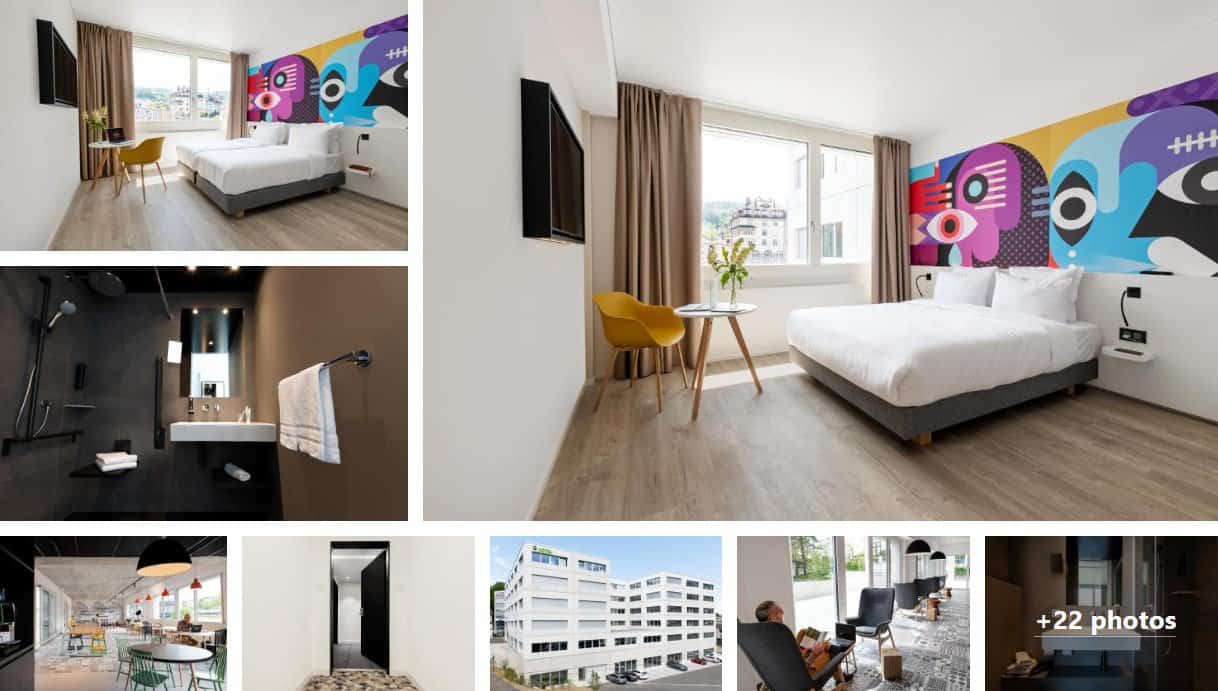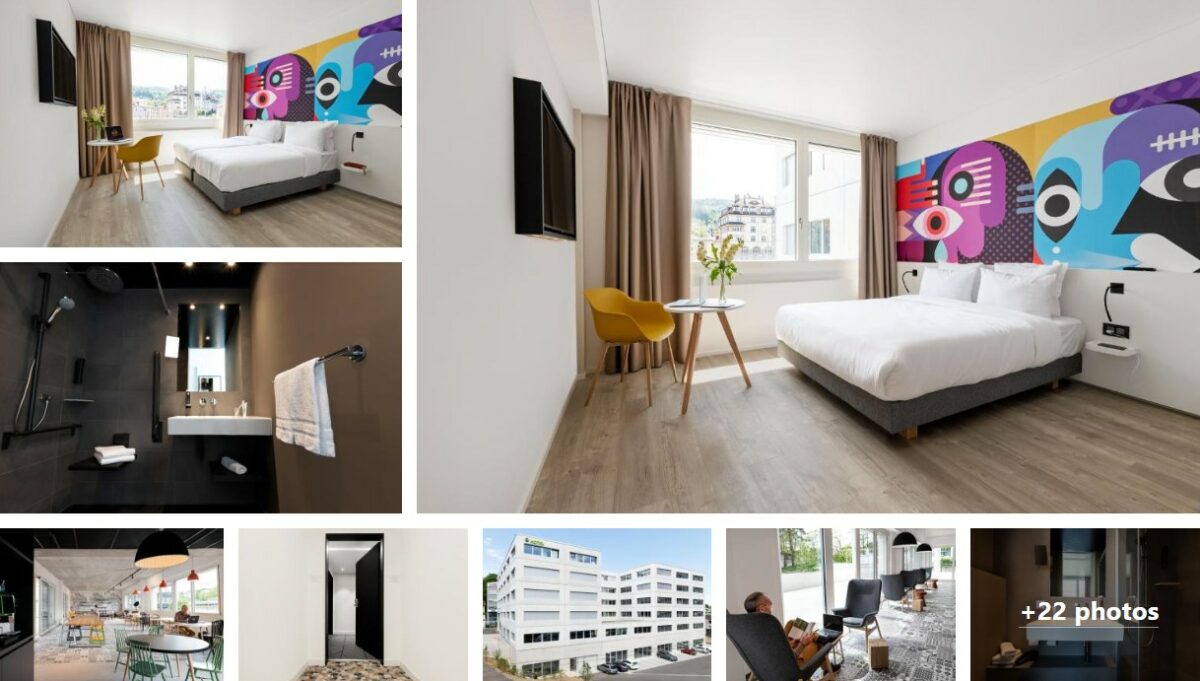 Experience the convenience of 3-star accommodations with modern, spacious rooms at B&B HOTEL St Gallen.
Located near bus stops, a train station, and Mig. Enjoy a delicious and extensive breakfast to energize your day.
---
12. St. Moritz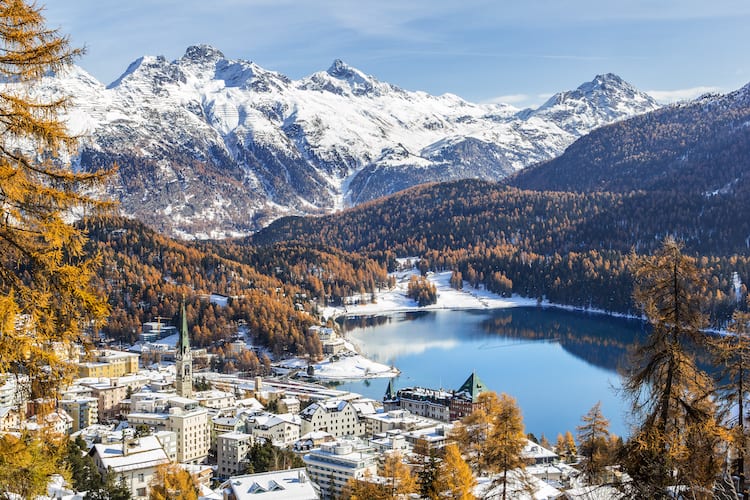 St. Moritz is not only one of the prettiest places to visit in Switzerland, but it has also been host to two Winter Olympics.
It goes without saying that St. Mortiz is a popular destination during the winter where visitors can enjoy everything from bobsledding to skating to skiing.
However, more surprisingly, it is also one of the most visited places in Switzerland throughout the year with its beautiful lakes and lush forests where visitors can enjoy water sports and hiking during the summer.
St.Moritz is surrounded by mountains with jagged peaks and impressive glaciers making it one of the top mountain destinations in the world.
This town of St.Moritz is made up of two parts: St. Moritz Bad and St. Moritz Dorf.
St. Moritz Bad sits on the valley floor and has more affordable accommodations whilst St. Moritz Dorf overlooks and has a stunning view of the gorgeous lake.
This is one of the best nature cities in Switzerland to visit!
How Long To Stay For + Where To Stay in St Moritz
Stay for 2 days, or extend your visit to a week in winter and indulge in skiing.
Make sure to book your stay at Hotel Steffani.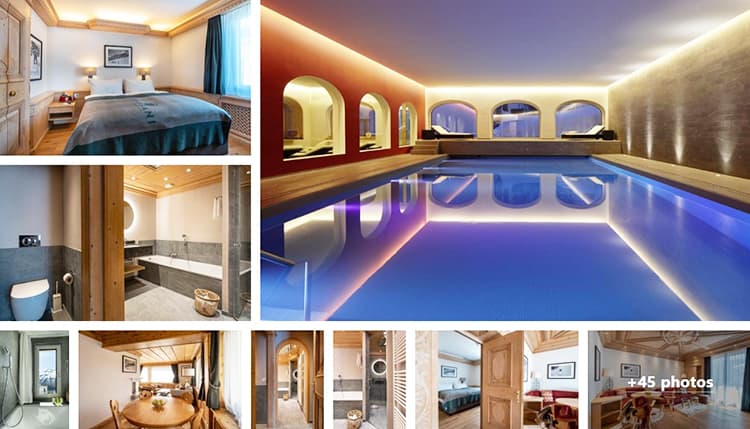 The interior of this hotel is gorgeous, but it is the views from the balcony that will blow you away.
It is only 300 m from the funicular to the Corviglia Ski Area and has a spa area that you can relax in after your active days.
---
13. Zermatt
Contributed by Hiking the Alps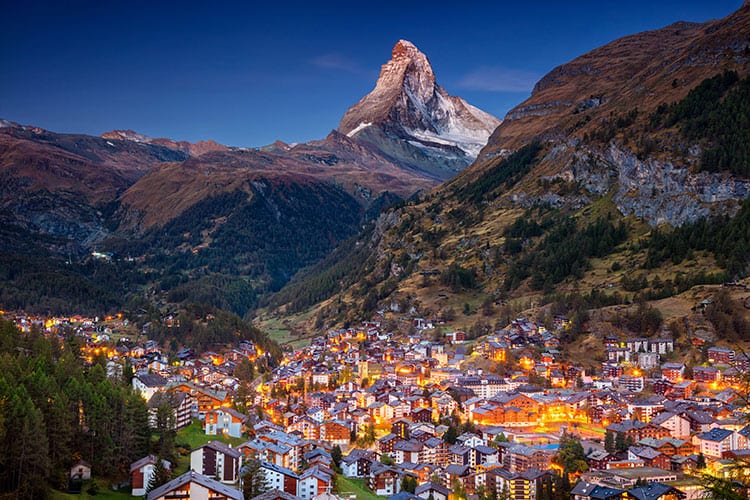 One of the most beautiful towns in Switzerland is Zermatt.
The mountain town in the south of Valais is a popular destination for winter sports enthusiasts in the cold season and hikers and outdoor lovers in summer.
Its outstanding location, at the end of the Matter Valley and below the world-famous Matterhorn, makes it simply unique!
Another plus of the resort town: the historic center of Zermatt is car-free and can only be reached by train.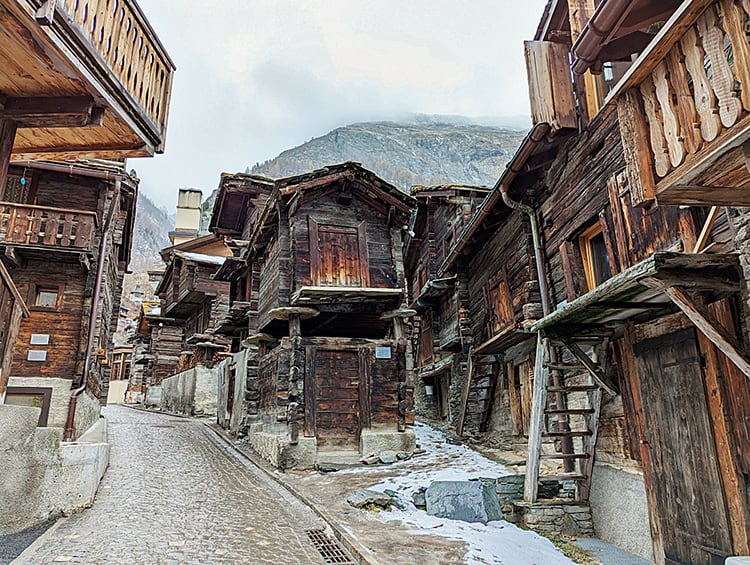 Within Zermatt, free electric buses run, and various gondolas (grab your cable car tickets here) take visitors to picturesque Matterhorn viewpoints in the surrounding nature.
After a scenic 30-minute train ride (secure your tickets online here) you reach the viewing platform on the 3100m Gornergrat, from which you can admire not only the Matterhorn but a total of 29 other four-thousand-meter peaks as well as the Gorner Glacier.
With approx. 12km it is the third-largest glacier in the Alps.
Even higher and completely different is the view from the highest mountain railway station in Europe.
At the Matterhorn Glacier Paradise, at 3883m.a.s.l., you can even see 38 four-thousand-meter peaks and 14 glaciers. Pre-book your Matterhorn Glacier Paradise Cable Car Ticket here.
Furthermore, around Zermatt, there are fantastic mountain lakes, some of which can be reached directly by gondola or on beautiful hikes.
The Matterhorn Glacier Trail for example leads through an unreal area of stones and ice. Leftovers of the melting Theodul Glacier.
The 5-lake hike, on the other valley site, passes 5 beautiful mountain lakes, offering the perfect Instagram-photo motifs and in summer refreshing cooling.
How Long To Stay For + Where To Stay in Zermatt
To make the most of your time in Zermatt, I recommend spending at least 2-3 nights.
We recommend you stay at Hotel Ambassador Zermatt.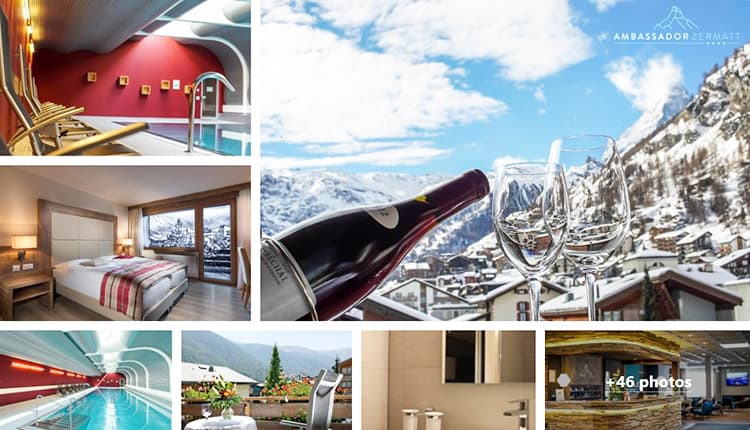 This property has everything you could possibly desire! It not only offers an unbeatable location, but also provides ultra cozy rooms with breathtaking views.
To top it off, there's a pool and sauna where you can indulge yourself.
---
14. Interlaken
Contributed by Travel with Co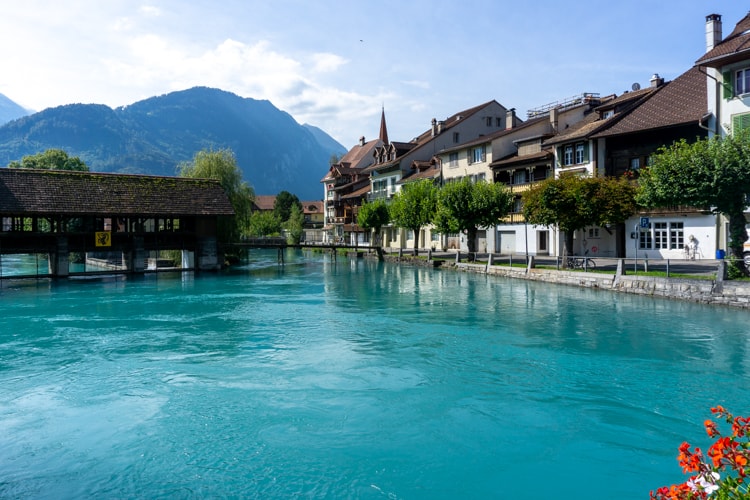 Interlaken, meaning "between lakes," is the best town in Switzerland surrounded by stunning snow-capped mountain tops and between two beautiful blue lakes.
The clear weather offers an incredible view of the famous 4158-meter-high Jungfrau mountain, which is the gateway to the Jungfrau Region, renowned for its highest mountain tops in the Swiss Alps.
Although it's quite small, there are many fun things to do in Interlaken. For example, the town offers hundreds of fun and exciting hiking trails, easily accessible by following the yellow signs that are everywhere.
One must-do hike is to the top of Harder Kulm (or take the funicular up to Harder Kulm), a nearby mountain that offers an amazing view of the town and the lakes.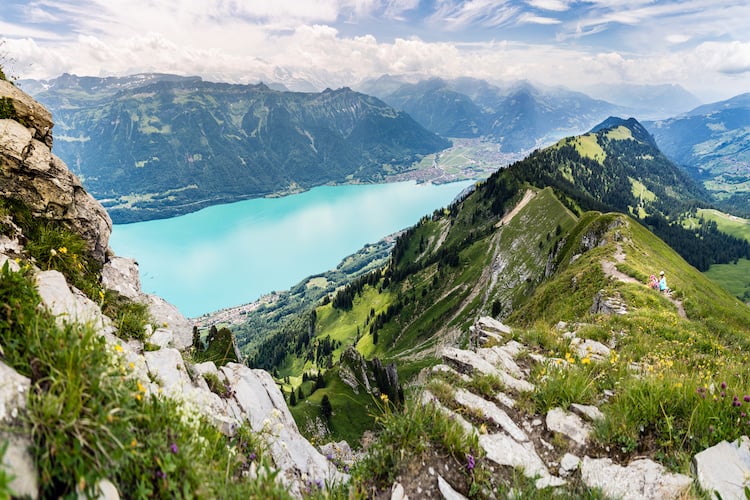 It's also great to explore the area called Unterseen, which is the historic part of Interlaken.
It has a beautiful square, an old church and many gorgeous wooden buildings on the banks of the blue river.
Another incredible experience in Interlaken is taking a 1 hour and 15-minute boat trip over the lake called Brienzersee to the town of Brienz – Grab Your Boat Day Pass on Lake Thun and Lake Brienz here.
During the boat cruise, you'll be amazed by the clear blue water and the stunning views of the surrounding mountains.
Interlaken is an excellent destination for outdoor lovers, offering a perfect blend of outdoor activities, scenic beauty, and adventure.
Popular Day Trip From Interlaken Worth Booking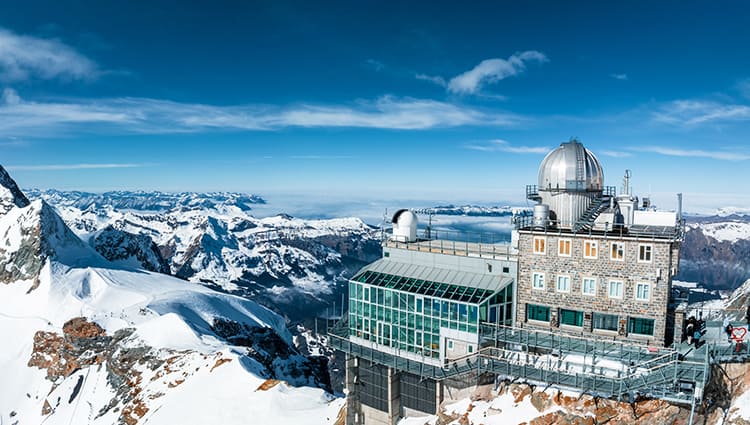 Here is our favorite day trip that is 100% worth booking.
How Long To Stay For + Where To Stay in Zurich
We recommend staying 2-4 days to truly relish the town, lakes, and mountain hikes, with a day trip to Jungfaujoch.
The best hotel to book for your stay is The HEY Hotel.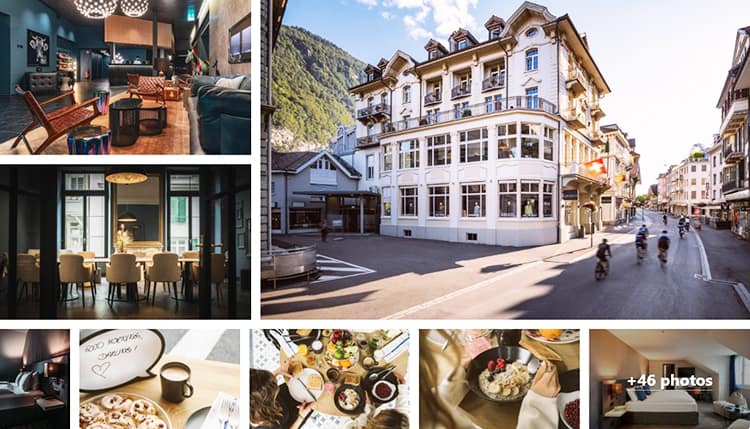 The hotel is in the center of the town, has comfortable rooms and it's only 400 meters from the Interlaken-West train station.
---
15. Ascona
Contributed by The Discovery Nut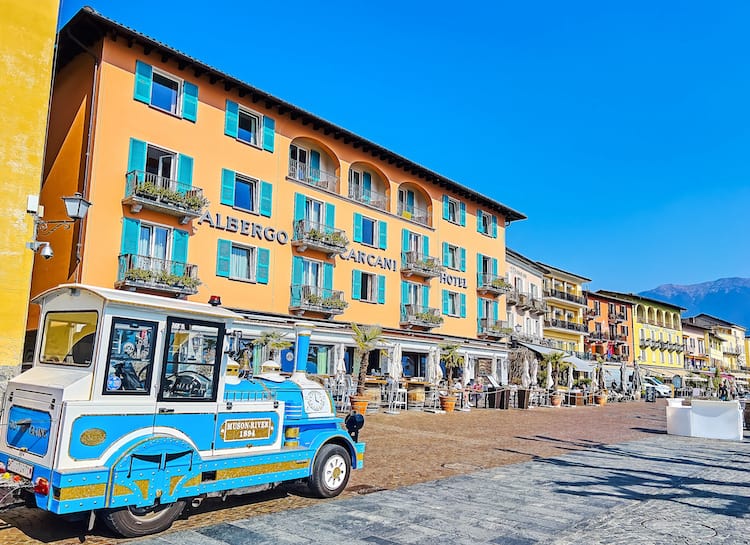 Located in the Italian-speaking canton of Ticino, Ascona is a hidden gem of Switzerland.
While most travelers go to Lake Como in Italy, which is just across the border, Ascona is flying quietly under the radar, and that's just one of the reasons why it should be on your bucket list.
Asona sits along the northern shore of Lake Maggiore and boasts a warm Mediterranean climate and scenic views that attract visitors from many parts of Switzerland.
International tourism has been growing in Ascona although this town is still off the beaten path for most travelers.
Ascona boasts a colorful old town with a prominent clock tower, small stores, and gelato shops along the cobblestone streets that look like towns in northern Italy.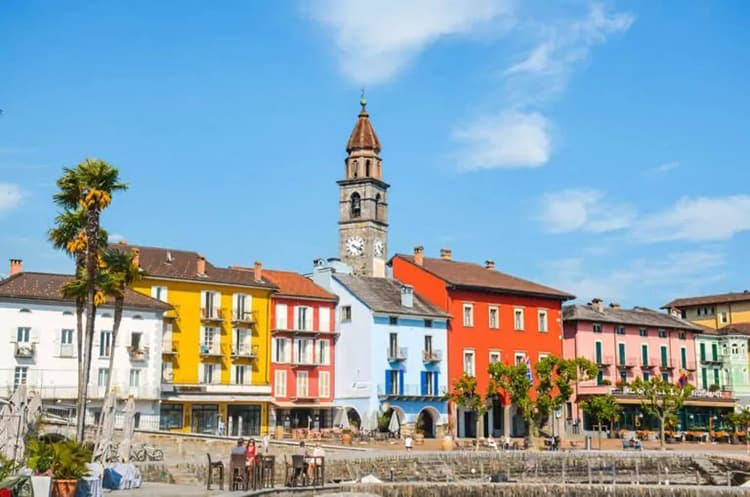 One of the best things to do in Ascona is to visit the botanical garden located in the middle of Lake Maggiore which can be visited by boat.
The garden is home to many tropical plants that are able to survive thanks to the warm Mediterranean climate.
The town boasts a tranquil atmosphere and authentic experience while the scenery here can rival that south of the border in places like Lake Como.
It's also a great jumping point for visiting Valley Maggia and Valley Verzasca, some of the most scenic alpine valleys in southern Switzerland.
How Long To Stay For + Where To Stay in Ascona
We suggest staying for two to three days.
The 4-star Charme Hotel al Torchio is the perfect choice for travelers seeking a luxurious stay in Ascona.
Its prime location in the old city puts you just steps away from the lake and within easy reach of historical sites.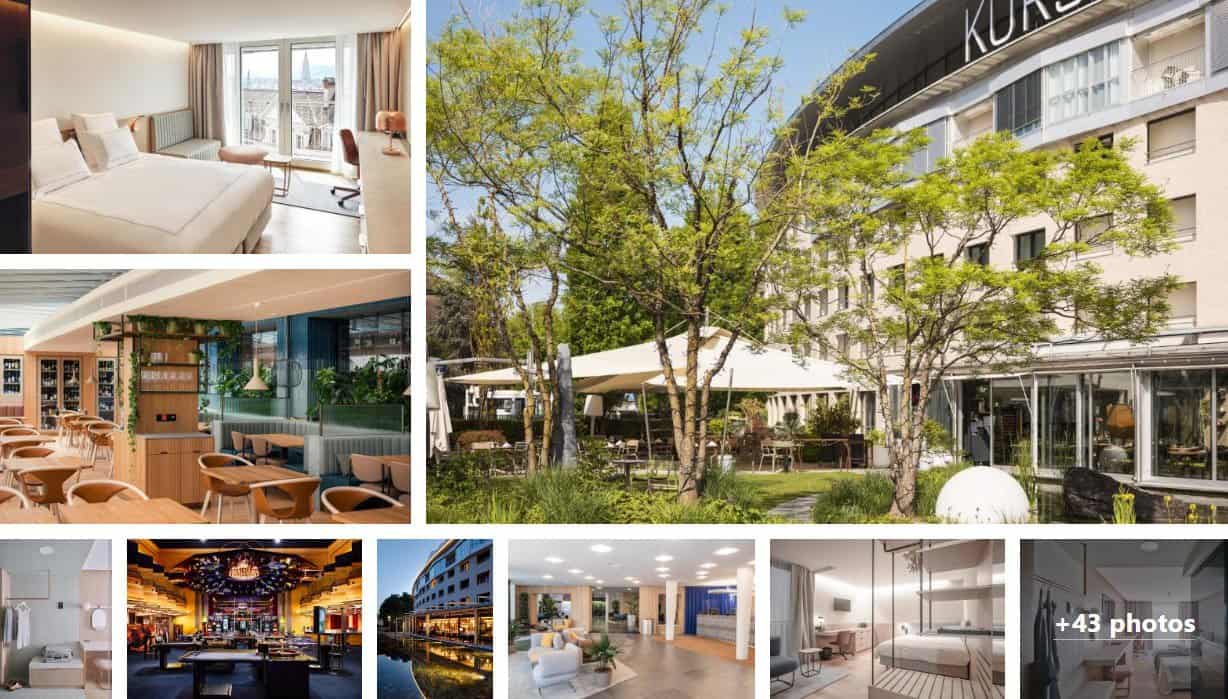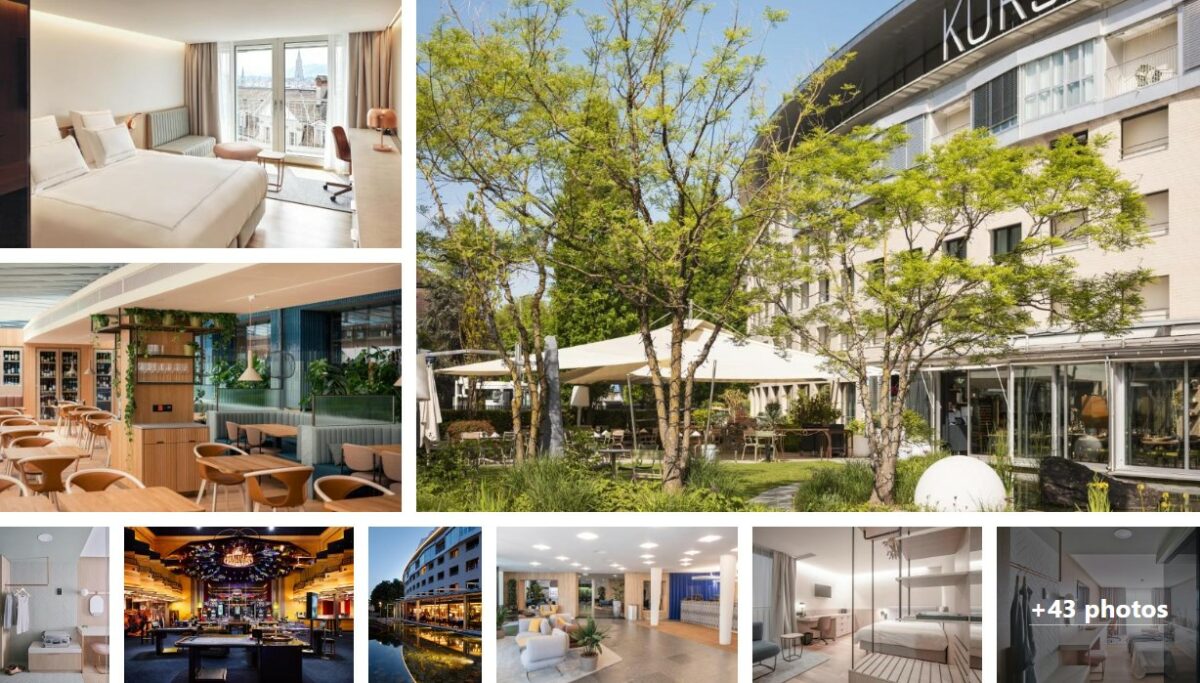 Recently renovated, the hotel offers modern amenities including comfortable beds and fantastic bathrooms.
Look no further for the best hotel in Ascona than Charme Hotel al Torchio. You won't be disappointed!
---
FAQ About the Most Beautiful Swiss Cities
Find below answers to some of the most frequently asked questions.
1. What is the most beautiful city in Switzerland?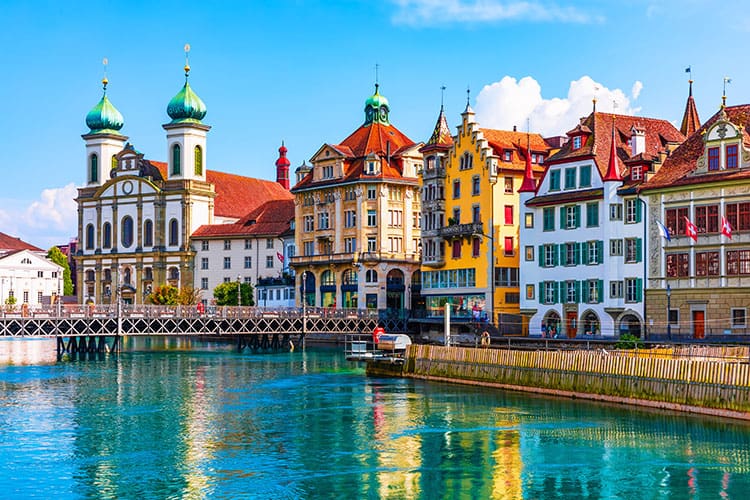 Lucerne is for me by far the most beautiful city in Switzerland to visit.
As cars are not allowed in the town, walking through this medieval town to view the historic buildings and covered bridges, is the best way to see it.
As one of the top historical places in Switzerland, with famous landmarks like the Chapel Bridge and the Lion Monument, Lucerne is Switzerland on a picture postcard and the most quintessential Swiss city.
2. Is Bern the most beautiful city in Switzerland?
Bern, the capital of Switzerland, does make it to the top 5 of the most beautiful cities of Switzerland but with the tough competition, Lucerne gets the number one spot as the most beautiful city in Switzerland.
Bern is rather small and relaxed compared to other cities in Switzerland.
3. Which city is better to visit Bern or Zurich?
Both cities are great to visit. Zurich is a much larger, cosmopolitan city that has a large variety of shops, restaurants, and museums.
Whereas Bern is much smaller and as previously mentioned, more relaxed and laid back with heaps of historic buildings and sites.
As to which is better, it really will depend on what you enjoy or want to do when visiting the best city in Switzerland.
I would definitely recommend that you tick both off your bucket list of the best cities to visit in Switzerland.
4. Is Lucerne better than Lugano?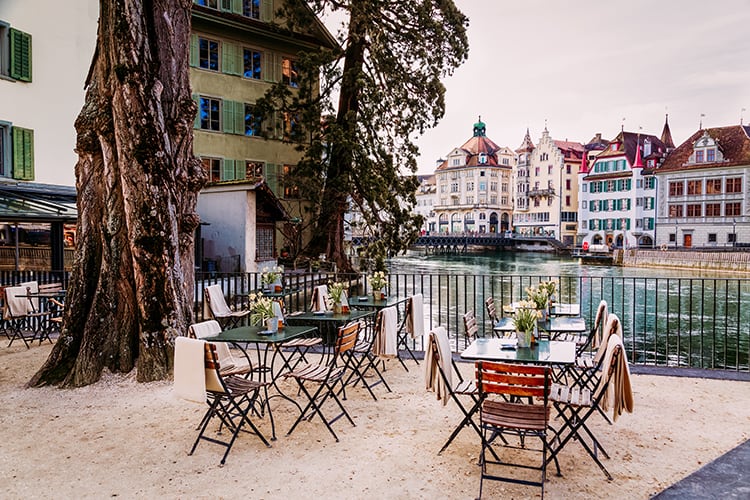 Lucerne is our top pick for the most beautiful city in Switzerland as it is the true essence of Switzerland in scenery, landmarks, and culture.
Lugano is very close to the Italian border so has some influences from its Italian neighbor.
Lucern is also bigger and has more shops, activities, and museums to visit compared to Lugano.
5. Should I go to Geneva or Zurich?
Although Geneva is similar to Zurich in many ways it is more expensive which is why a lot of tourists and locals prefer to visit Zurich.
It is still one of the prettiest towns in Switzerland however we would recommend spending a day or two in Geneva compared to 3-5 days in Zurich.
---
Final Thoughts On The Best City to Visit in Switzerland
This list of the most beautiful Swiss cities is a great guide to help you compile your next Swiss vacation and travel bucket list.
Which city do you think is the prettiest city in Switzerland?
There are plenty of reasons to visit Switzerland, and seeing some of these gorgeous cities is just one of those reasons, so make sure to include a few on your itinerary.
You can easily visit these destinations by public transport, or if you wish to explore more freely, you might also consider renting a car in Switzerland.
If you want to explore more of Switzerland be sure to look at our Switzerland Travel Guide to give you more inspiration and ideas about where to travel when visiting Switzerland.
Tip: Check out what is the best season and month to go to Switzerland and what are the most beautiful villages in Switzerland. Also, make sure to get travel insurance for Switzerland, it is a must.