Are you looking for information about renting a car in Switzerland? Here is everything you need to know.
Traveling in Switzerland is a delight, and what better way to explore all the country has to offer than renting a car and visiting different regions?
Giorgy from G-Extreme Travel, who actually lives in Switzerland, is here to provide an insider's perspective and help you navigate through the process of renting a hire car for your next trip.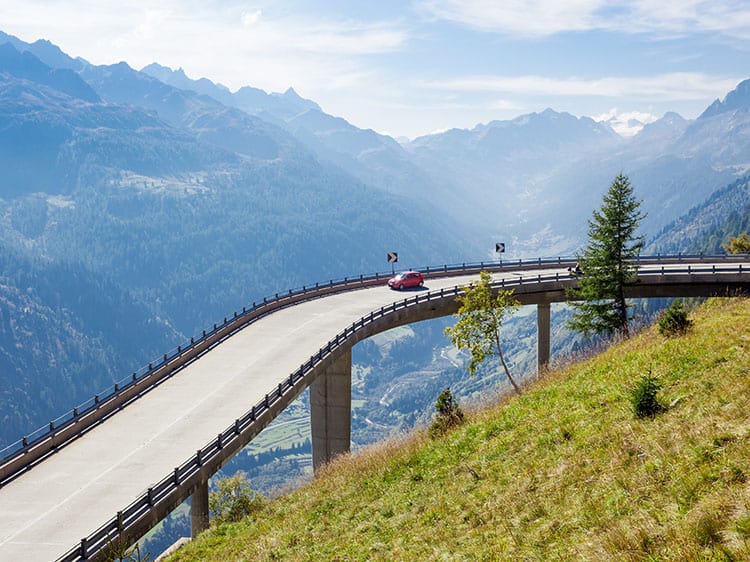 Whether you are concerned about finding a trustworthy rental company or don't know how the process works, Giorgy has all the answers. Take it from her – she knows Switzerland inside out!
First and foremost, let's address the most popular question: what's the best place to rent a car in Switzerland? Our recommendation is Discover Cars, and we'll delve into why in just a moment.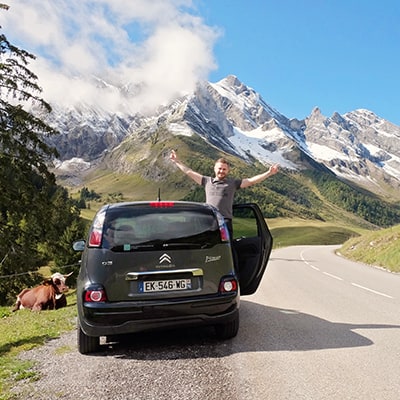 BEST RENTAL COMPANY IN SWITZERLAND: DISCOVER CARS
I recommend and use Discover Cars. They search through all rental companies to find and offer only the best deals.
Not only do they have cheap car rentals in Switzerland, but they also offer full coverage rental car insurance for just $7 USD per day.
Ready to learn the ins and outs of care hire in Switzerland? Let's get to it, starting with some of the frequently asked questions about renting cars in Switzerland.
1. Should you Rent a Car in Switzerland?
Absolutely! Renting a car in Switzerland is like having granted a ticket for freedom to explore the country's spectacular landscapes and historic cities, which are full of charm, all at your own pace.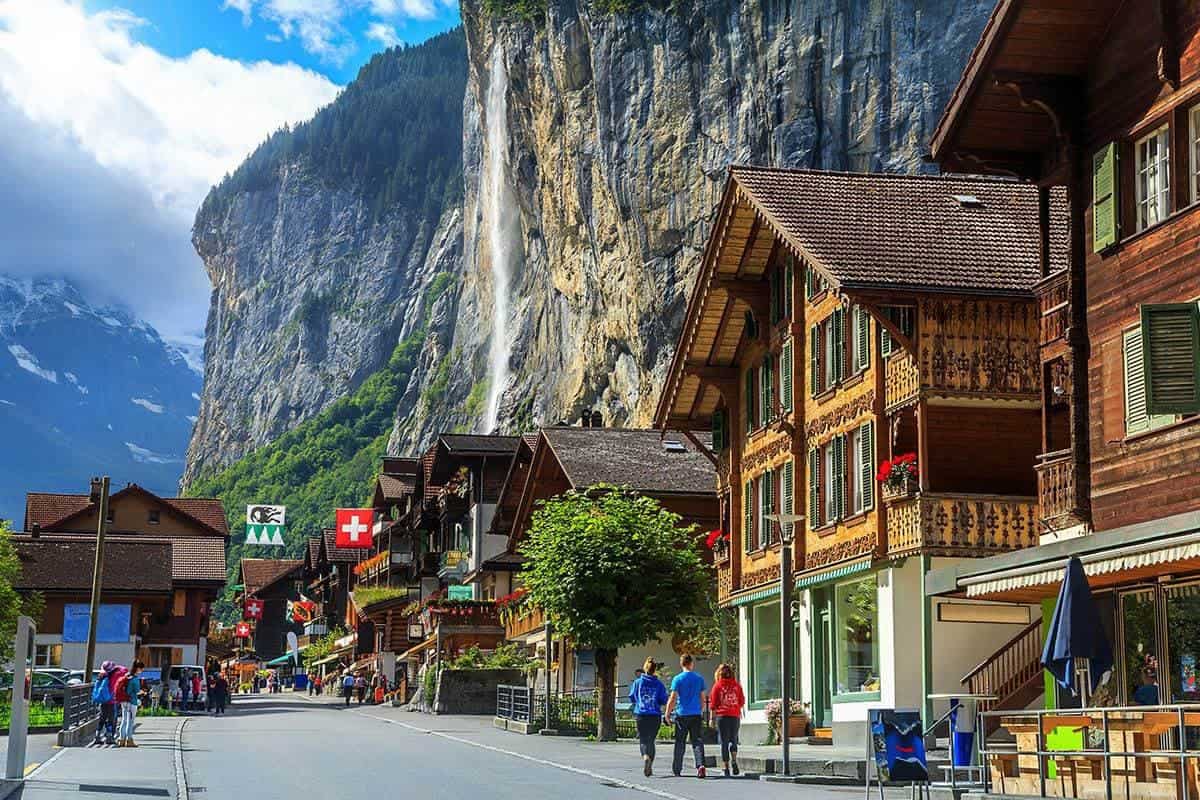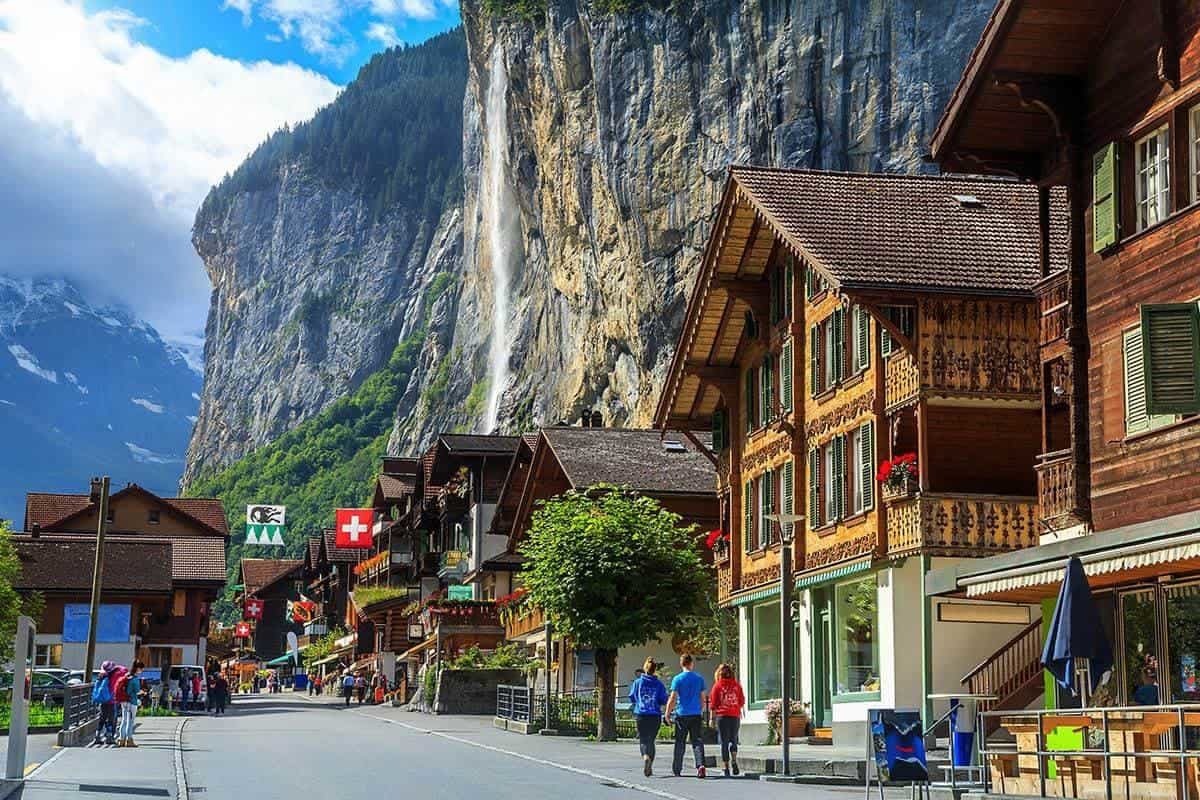 When you rent a car, you get the flexibility to go everywhere whenever you want, without being on someone else's schedule.
Wondering where to go in Switzerland? There are so many gorgeous places to see and visit. Here is our Switzerland 7-day itinerary from Zurich to get you started with your planning.
What's more, many of the most scenic drives in Switzerland are best experienced by car, so you won't want to miss out on these amazing views!
I always use DiscoverCars.com to compare prices and availability of different car hire companies when planning a trip to Switzerland.
I rely on this aggregating service to find the best car rental option that meets my individual requirements and budget.
With the widest range of vehicles and unbeatable prices, it ensures that I get exceptional service without draining my wallet.
Click here to get a free quote for a car rental in Switzerland.
1a) How Easy is it to Get Around in Switzerland Without a Car?
Getting around in Switzerland without a car is relatively easy, with the extensive public transportation system.
You can get to almost any destination if you plan your journey ahead of time and use the right combination of buses and trains that are available.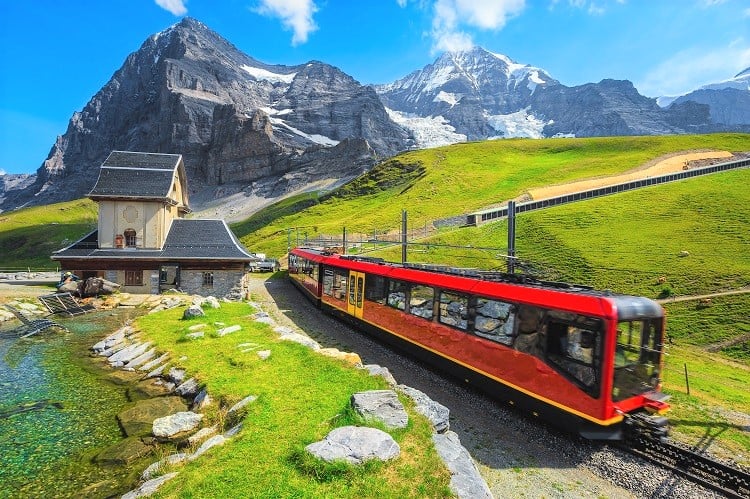 You can reach many places within the country by train, bus, cable car, or even boat.
Public transport operates on an extensive network of buses, trams, and trains with many departures throughout the day.
Just make sure to double-check the schedules in advance so you don't miss your ride!
Local Insider Tip:
Even though Switzerland's transportation system runs efficiently, it is quite expensive.
It is unfortunate that, for the environment's sake, renting a car is cheaper than using public transportation to get around.
Other than that, there are also private transportation services like bike rental companies if you want to explore some little towns.
1b) Is There Uber in Switzerland?
Yes, but Uber is only available in Zurich (which is the largest city in Switzerland) nowadays!
Uber announced the closure of its operations in Geneva (as it was already enforced in the rest of Switzerland) in late 2022.
This decision was made following a ruling by the Swiss Federal Supreme Court in Lausanne which determined that Uber drivers in Geneva should be considered employees of the company, rather than self-employed.
---
2. What Is the Best Car Rental Company in Switzerland?
I suggest using Discover Cars when booking your car rental in Switzerland to ensure that you get the best value.
They search through multiple local and international travel companies to provide you with the most favorable rate. (They get special discounts and offers that you can't access if you go direct with these companies).
You can find small car rentals through them for only $90 USD p/d, an SUV will set you back around $127 USD p/d.
What's even better is that you can add full coverage Switzerland insurance for as low as $7 USD per day with Discover Cars.
So we love renting with Discover Cars because not only do they have a price comparison from all the rental companies in one handy spot, but you can also clearly see reviews from recent customers – to make sure that you are renting from a reputable and reliable rental company.
In fact, they have a 4.5 review star rating from over 90k travelers who have rented through them.
Affordable and Efficient

Discover Cars are the most affordable car hire around and they best customer service.

They're fast at actioning requests, polite and super easy to deal with.

Big shout out to Harry (Senior Customer Service Specialist) for helping us add an extra to our car last minute.

– Layla Williams (Reviewed on Trustpilot)
2a) What are the Top Switzerland Car Rental Companies Available Through Discover Cars?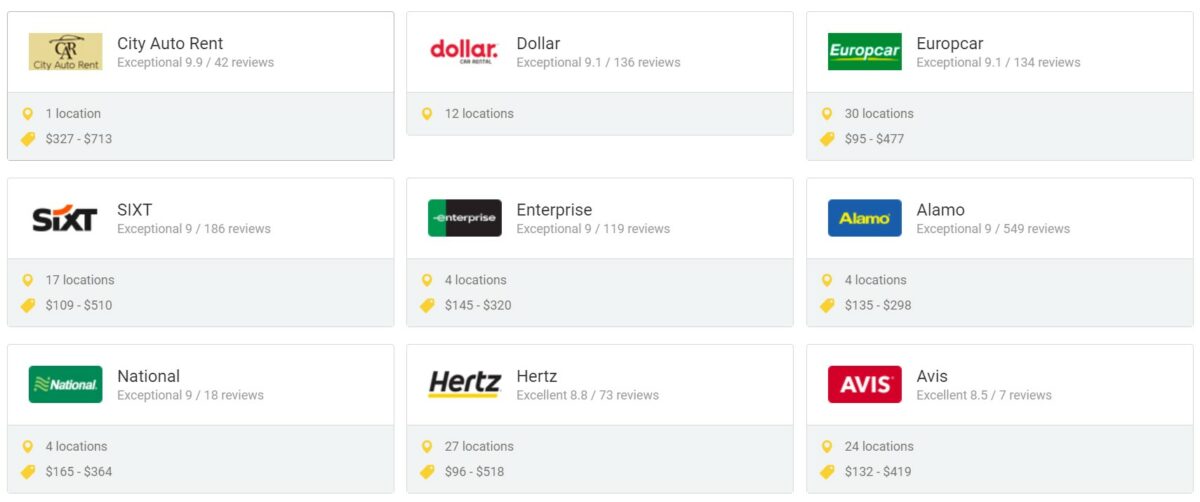 The top Switzerland car rental companies that are available if you use the Discover Cars platform are Sixt, Europcar, Hertz, Enterprise, and Avis.
– Sixt
Sixt is one of the largest car rental companies in Europe that has been offering services since 1912. They have an extensive fleet including luxury vehicles from Mercedes-Benz, BMW, and Audi.
– Europcar
Europcar provides a variety of rental vehicles including trucks, vans, and luxury brands like Mercedes-Benz S-Class and E-Class sedans. They also have special offers for long-term rentals.
– Hertz
Hertz is an international car rental company that provides a wide selection of cars ranging from economy to luxury models. They also have special discounts for longer rentals.
– Avis
Avis is a leader in the car rental industry, offering reliable services and great prices. They have a fleet of cars from compact to luxury models that you can rent at any time.
– Enterprise
As the world's biggest rental car company with over 1.5 million vehicles, Enterprise remains family-owned and strives to exceed customer expectations for value and service.
To get started with renting a car in Switzerland, make sure to compare rates from all of these companies first so that you'll get the best deal.
The easiest way to do that is to use a comparison search engine. We find the cheapest Switzerland car rental deals through Discover Cars, so we recommend you start there.
2b) How Much Does it Cost to Hire a Car in Switzerland?
Hiring a car in Switzerland can range in cost, but plan to spend about $90 p/d for a small car, $110 USD p/d for an economy car, and around $130 p/d for an SUV (and that excludes comprehensive insurance coverage).
Leasing a car in Switzerland can be confusing due to conflicting information.
Although there are official regulations for renting certain types of vehicles, actual practice may not always align with these rules.
If you need advice, it can be overwhelming to navigate through all of this information.
---
3. Car Types Available For Rent in Switzerland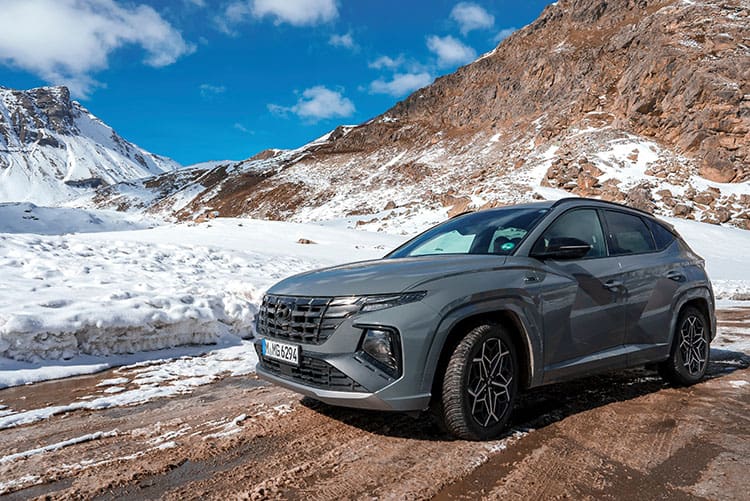 There is a wide range of cars available for hire in Switzerland, from economy, SUVs to luxury rental cars.
All rental companies feature their own selection of cars, ranging from compact 4-seaters to larger 7- and 8-seater minivans and SUVs.
You also have the option of choosing between electric, manual, or automatic cars
The most popular car rental category is economy. And the most popular cars are VW Polo, closely followed by the VW Golf and the Opel Corsa.
Whatever your needs are, you will find a car that is perfect for your travel plans in Switzerland!
---
4. Do I Need Car Insurance for Switzerland?
YES – It is recommended that you get insurance while driving in Switzerland to ensure your safety. It's better to be cautious!
In Switzerland, it is required by law to have liability insurance if you wish to drive a car.
Some rental companies may not rent their vehicles to you unless they provide insurance coverage.
During my rental car experiences in Switzerland, I have never had any problems with the full coverage policy I obtained from Discover Cars (it's also considered the cheapest Swiss Car Insurance).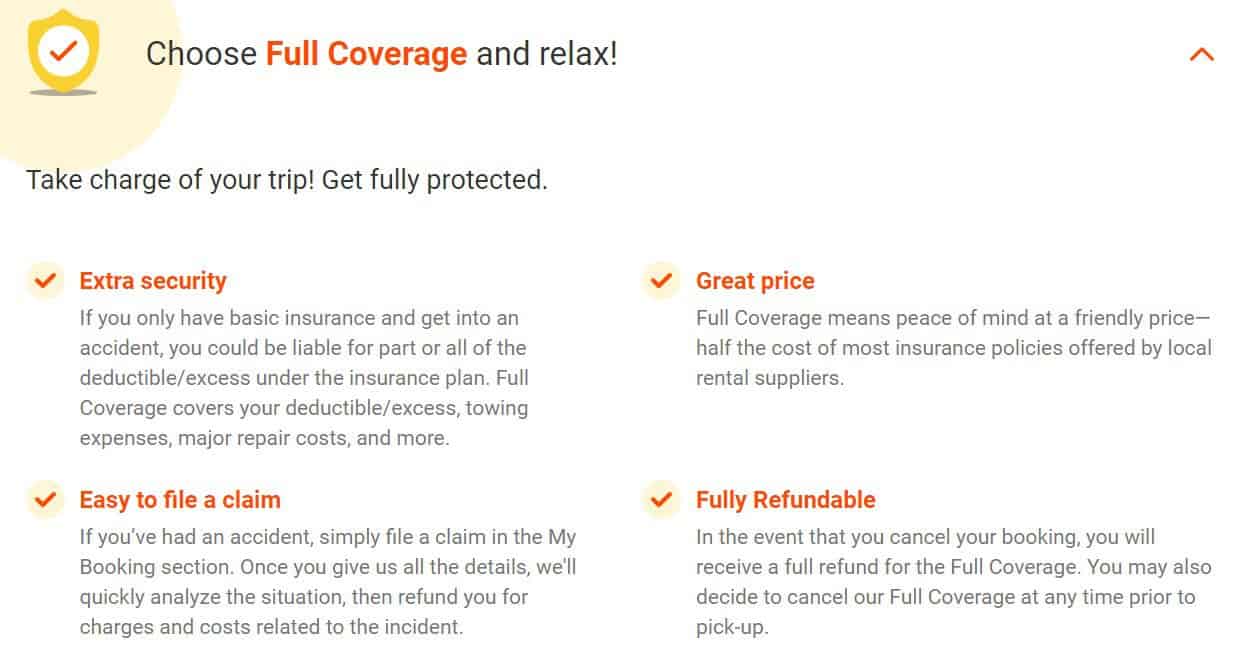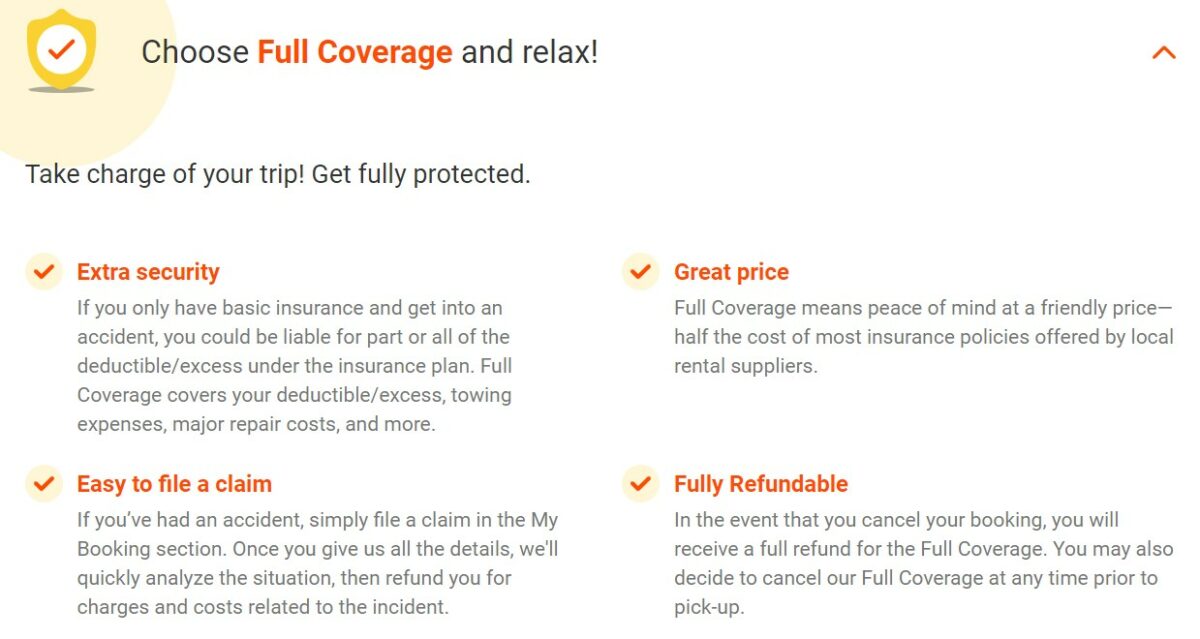 Third-party insurance is a valid option, but some agents may try to sell you more expensive insurance from their company. Some companies even reward agents who do so.
To avoid this, read reviews before making a reservation. For a worry-free trip in Switzerland, get comprehensive insurance from your rental company.
This way, you won't have to worry about returning the car in any condition or being charged extra fees.
During the rental, the car was spotted by a small rock and the frontal glass was damaged.

Fortunately, I had contracted Full Coverage. One day after I claimed DiscoverCars, the refund was approved.

Very simple, fast and effective service!

Review from Discover Cars
---
5. How Much is Car Insurance in Switzerland?
The cost of Personal Liability Insurance, which is the minimum legal requirement, varies depending on the company (and sometimes it's already included in the price).
If you purchase the following insurance from other companies you can easily spend so much more money in comparison to purchasing full coverage from Discover Cars.
If you buy insurance from other companies:
You can typically purchase Personal Accident Insurance for a daily cost ranging from $20.
The cost of Supplemental Liability Protection is around $20 daily.
The cost of the Damage Waiver is $21 for each day of rental.
If you buy insurance through Discover Cars with your car rental (what we recommend):
When renting a car in Switzerland, I highly recommend using Discover Cars.
They offer full coverage insurance (at an extra cost) that is incredibly affordable at just $10 USD per day.
In my opinion, it is the most reliable and cost-effective option available for renting a car safely and with confidence.
---
6. Best Rental Locations in Switzerland
When it comes to renting a car in Switzerland, there are many options available for travelers.
The most popular destinations and easiest ways to rent a car include the major airports and cities such as Zurich, Basel, and Geneva.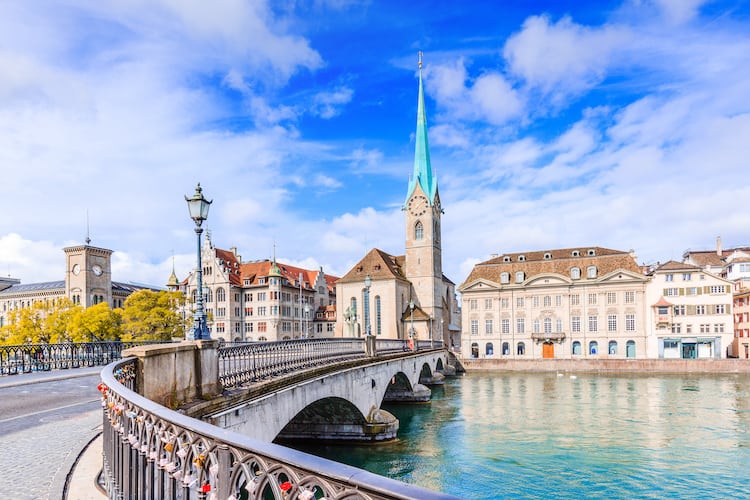 It is typically cheapest to rent from Zurich airport as they have such a large international airport.
Local Insider Tip:
It is also typically much cheaper to rent your car from the airport in comparison to other places in the cities.
At the Zurich Airport, Discover Cars offer instant confirmation cars, guaranteed model cars, or even zero-emission cars (electric cars).
Depending on the company you choose, the car rental is either in the terminal or a free shuttle bus away.
In Basel, you can grab an electric car (zero-emission car) or opt for instant confirmation cars.
Local Insider Tip:
Were you aware that Basel airport is located in three countries: France, Germany, and Switzerland?
If you're arriving here, you may have the opportunity to rent a less expensive car on the French or German side but still drive in Switzerland without incurring extra fees.
Meanwhile, Geneva also offers instant confirmation and electric cars.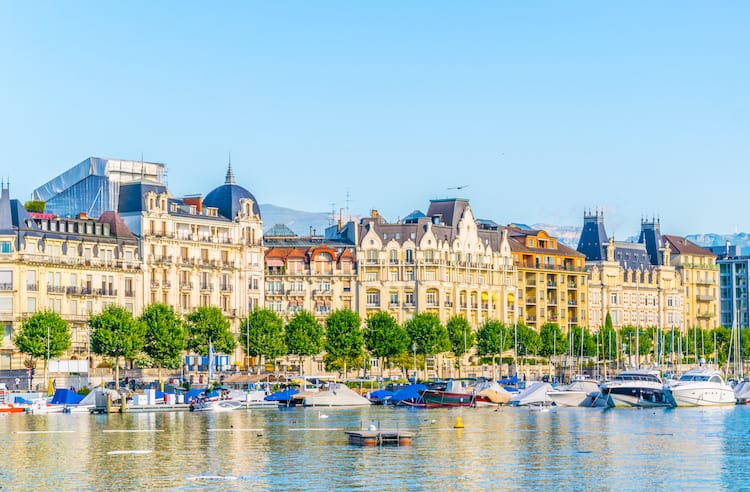 From these three airport suggestions, I typically find that the cheapest price for a car rental is usually at Zurich Airport.
In addition to the main Swiss airports, you can also rent cars at many of the main train stations in Switzerland.
You can rent a small or mid-size car perfect for getting around town or a bigger car if you plan on tackling some of the country's mountainous terrain!
---
7. Tips for Renting a Car in Switzerland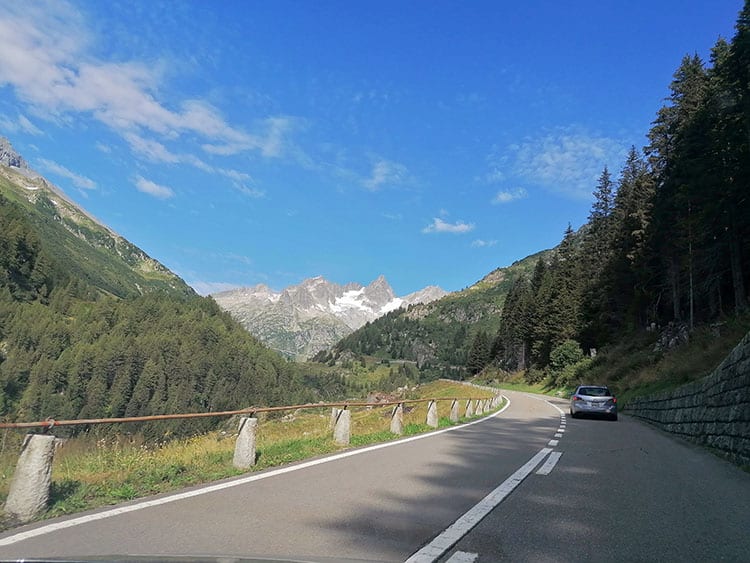 Hiring a car in Switzerland is a straightforward process. You only need to have five specific things, and then you'll be ready to go.
#1. Have a Valid Driving License
Switzerland accepts all driver licenses issued in the European Union.
It must be in your possession when renting a car.
For non-EU driver's licenses (excluding Switzerland), a valid Swiss visa is required.
Additionally, renters must have resided in the EU for no more than six months at the time of the rental. If the EU stay exceeds six months, an EU driver's license is necessary.
If your country uses non-Roman characters, such as Japan or China, you must obtain an International Driving Permit (or an official translation of your license into English or German) to rent a car during your Swiss vacation.
In addition, you must also have proof of identification and insurance documents that are accepted both in Switzerland and your home country.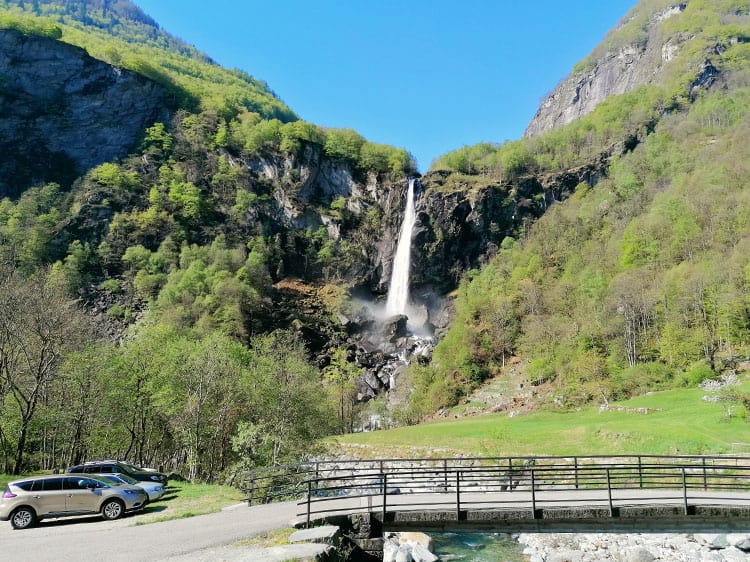 #2. Identification Document
In order to car hire in Switzerland, you must have a valid identification document such as a passport for verification purposes.
This confirms that you meet the legal requirements for driving and are of the appropriate age.
Failure to provide this document may result in rental companies rejecting your car rental request!
#3. Main Driver's Credit Card Limit of $2000 USD
When you rent a car in Switzerland, the rental company will use your credit card to keep a record of it in case the car is damaged during your rental period.
They typically hold around 2000 Swiss francs, which is equivalent to $2000 USD (as 1 CHF is almost equal to 1 USD).
In Switzerland, rental car companies do not allow payment with a debit card. This is because renting a car entails greater risk and the company requires the security of a credit card in case of any damages.
Furthermore, if the primary driver does not possess a credit card, hiring a car in Switzerland is not possible!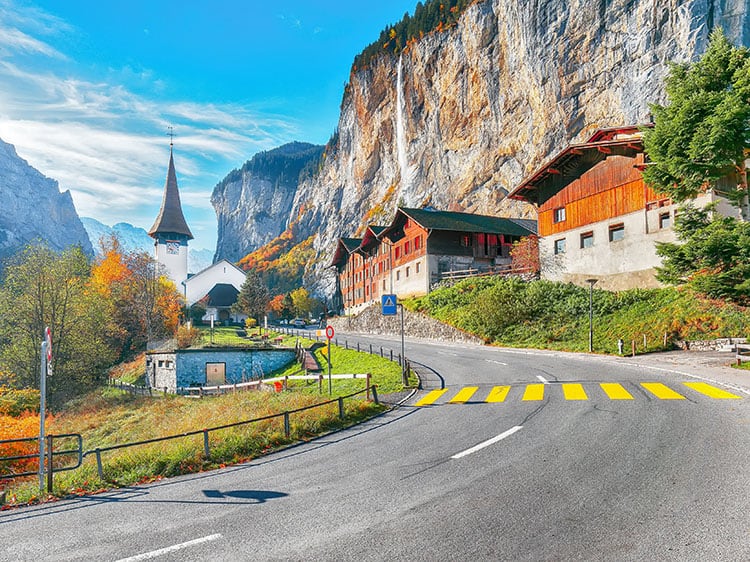 #4. You must be 18+ years old to rent a car in Switzerland
The minimum age to rent a car in Switzerland is 18.
In contrast to the United States, there are no restrictions or an additional charge for individuals who are 18 or older to rent a car from any rental car company in Switzerland.
Useful Tip:
Some car rental companies require renters to be at least 21 years old, depending on the car you want.
However, Discover Cars are happy to rent you a variety of cars once you are 18 years old.
#5. Stick to the Road Rules to Avoid Fines
Make sure you stick to the road rules. We once came back to about 5 fines from a 3-month trip overseas – needless to say, that was not a fun surprise!
In Switzerland, the typical speed limit in a town is 50 km/h (31 mph), and out-of-town speed limits are 80 – 120 km/h (50 – 75 mph).
You will also need to drive on the right-hand side of the road.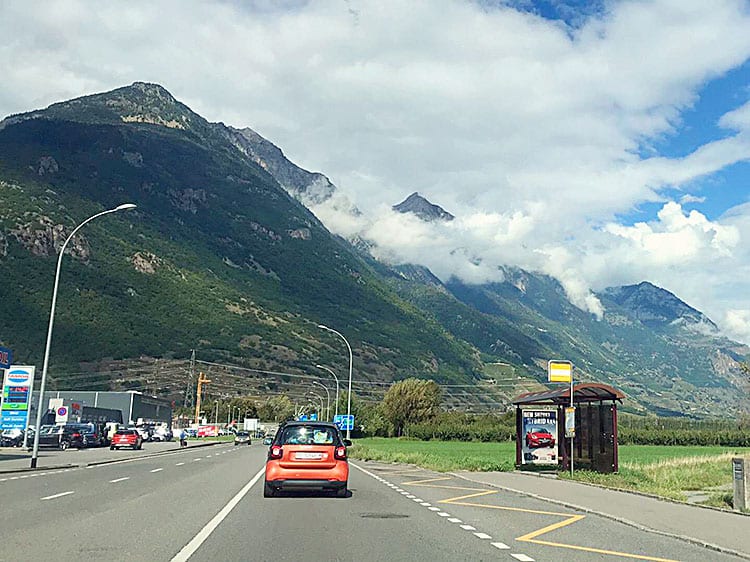 #6. Cheapest Rental Cars in Switzerland
If you are on a budget and you want to find the cheapest rental cars in Switzerland, here are some tips for you.
Book your rental car way in advance.
Comparing prices of various pickup destinations, we find that we can usually save a fair bit of money by choosing either Zurich or Geneva.
Make sure your pick-up and drop-off locations are at the same place to avoid one-way fees.
Fill the car with fuel before returning it.
#7. Rental Car Insurance in Switzerland
Although it's not required by law, I highly recommend obtaining Switzerland auto insurance before driving.
To get started, click the link below for all your Switzerland car insurance needs!
---
8. Renting a Car in Switzerland for Families
Renting a car in Switzerland is the perfect way for families to explore the country.
With your own hire vehicle, you can take advantage of all that Switzerland has to offer and experience its breathtaking views and scenery without relying on public transportation.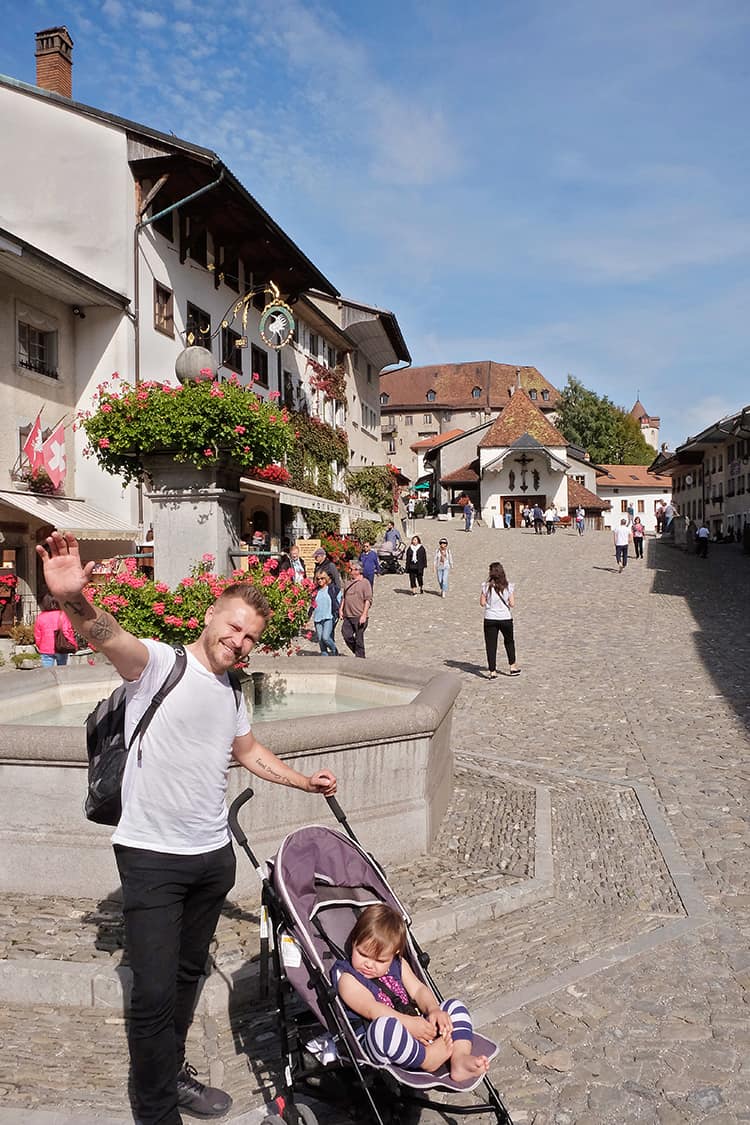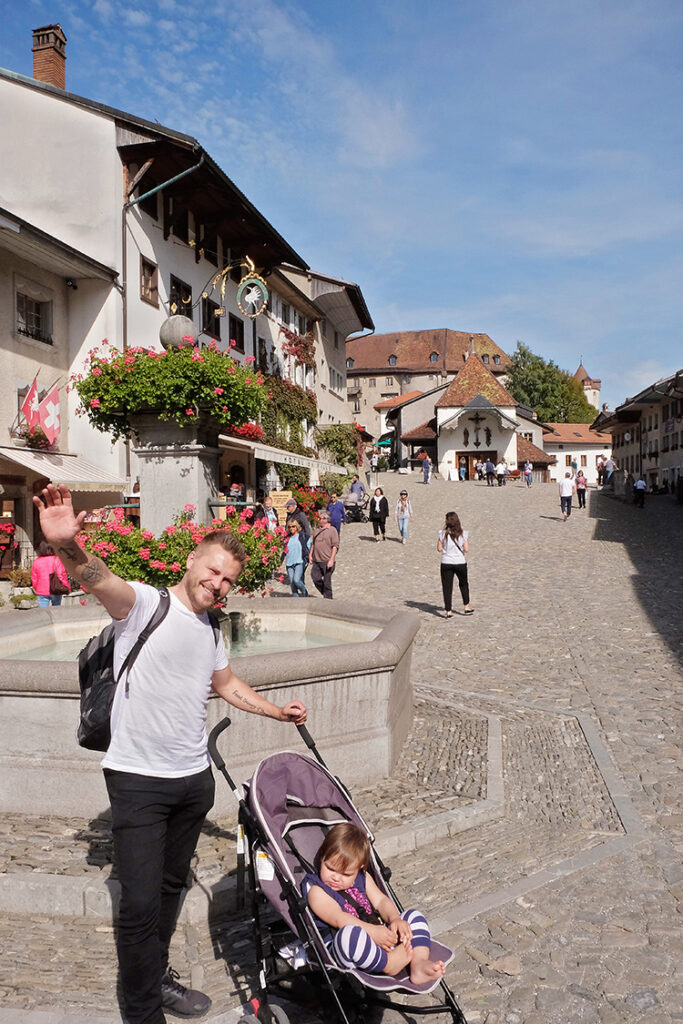 Can you imagine having to carry all your family's belongings on a bus or train? It would be exhausting!
Instead, it's wonderful to be able to sit back, relax, enjoy the ride, and explore the hidden gems of Switzerland without any stress or burden of carrying your things around.
When renting a car in Switzerland, families can opt for an economy or mid-range car that seats 5 passengers and has enough room for luggage.
Make sure to check the rental company's policy on child seat requirements and availability before booking your vehicle.
8a) Are Car Seats Mandatory in Switzerland?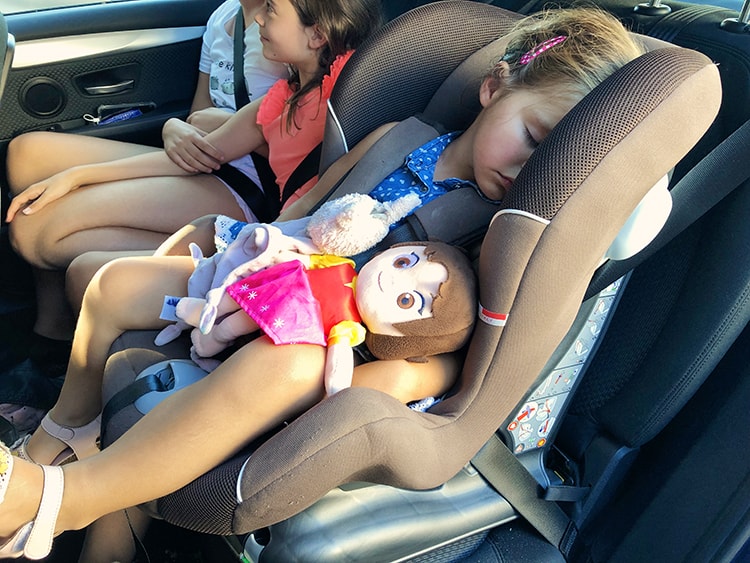 Yes, they are! Car seats are mandatory for children under 12 years old or those shorter than 150 cm / 59 inches in height.
If you are stopped by the police and don't have the appropriate child seat, you are going to occur hefty fines.
Therefore it's important to always make sure that your child is properly secured in a car seat when traveling in Switzerland.
8b) Will Your Car Seat Work in a Swiss Car Rental?
Yes, realistically your car seat will work in a Swiss car rental (though you may need a seatbelt locking clip).
However, according to the European Commission law, it's mandatory to use an EU or UN certified car seat within the region.
In saying that we know of many families who have used their car seats from the USA or Australia in a Swiss rental and never got in trouble for doing so.
Now if you are like us, we don't like to go against the law. And we prefer to rent our car seats in Europe through Discover Cars.
This way, you can be sure that it fits properly in the rental car and that the safety features are working correctly.
The car seats and booster seats will set you back around $22 USD per day if you rent them with your car through Discover Cars.
Now if you wish to use a car seat on the plane, however, it might be best to buy a car seat that is specifically designed for travel.
You can find our selections for the best car seats for travel here, or if your child is older, you can find our favorite travel booster seats here.
---
9. Is it Hard to Drive in Switzerland?
No, driving in Switzerland is not hard. The road condition of most roads is great and the signs are clearly marked.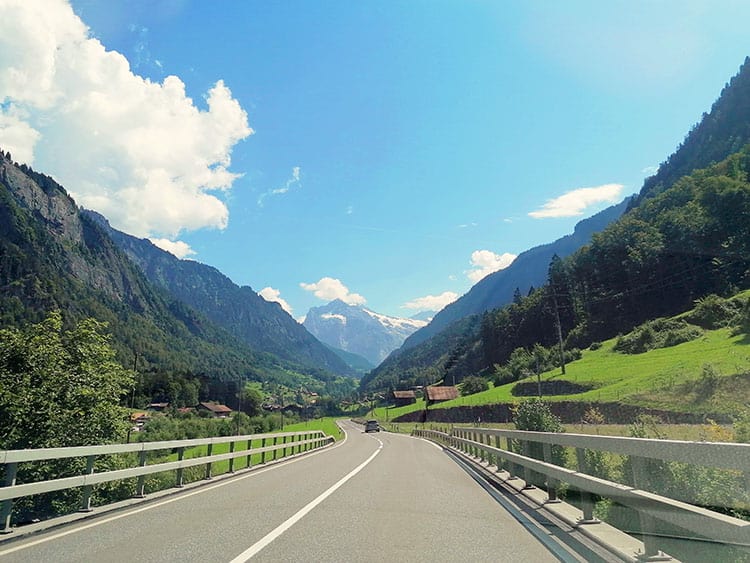 In fact, we loved our road trip around Switzerland, as the scenic drive includes sights of cute Swiss towns, the Swiss Alps, gorgeous lakes such as Lake Geneva, and more.
Perhaps the narrow and challenging paths on the mountains are the difficult ones… However, there are a few things that you should take into consideration before hitting the road.
First of all, most roads in Switzerland have speed limits that range from 30-120 km/h (18-75 mph).
You can expect to find speed cameras in some areas that will automatically take your picture if you exceed the speed limit.
In addition, Swiss drivers are known to be very courteous and cautious when driving, so it is important to follow the rules of the road.
All turns must be signaled before being made, passing on the right is prohibited and seatbelts must be worn at all times.
It is also important to be aware of the road signs, as there are many tunnels and speed limits that can catch you off guard if you are not prepared.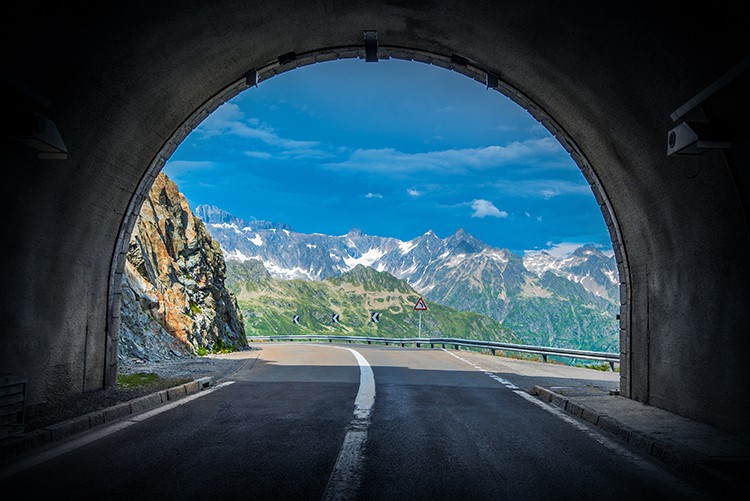 Although driving in Switzerland may seem intimidating at first, it will become second nature once you get used to it!
---
Final Thoughts On Renting A Car In Switzerland
Renting a car in Switzerland is an excellent way to explore the country and experience its breathtaking scenery.
Based on my experience, I highly recommend using Discover Cars to find the cheapest car rental rates. Renting a car in Switzerland is quite safe, with affordable prices, so you can book with confidence.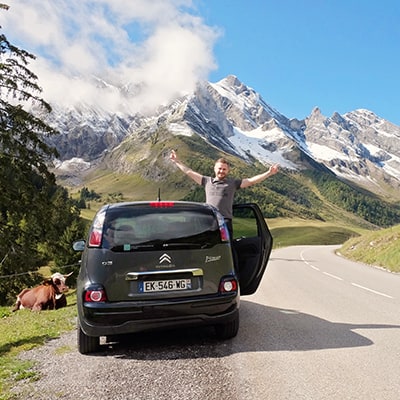 BEST RENTAL COMPANY IN SWITZERLAND: DISCOVER CARS
I recommend and use Discover Cars. They search through all rental companies to find and offer only the best deals.
For added convenience, consider picking up your rental at Zurich International Airport.
Remember to only use reputable companies like Discover Cars when choosing a rental agency in Switzerland.
So, whether you're planning a family vacation or just want to experience Switzerland in style, renting a car is the perfect way to make your trip unforgettable. Happy Swiss travels!
Guest Blog Post Written by Giorgy from G-Extreme Travel.
Read More:
Here are some more of our Switzerland blog posts to help you plan the most magical trip.