Whether you're headed to the coast or flying to an exotic destination, the summer holidays provide the perfect opportunity to relax, soak up some sun, and cast away your worries and stresses.
You can laze on the beach catching some vitamin sea, go away for a jungle adventure, explore ancient cities, visit some beautiful tropical islands, or even go for a trek through the mountains.
However you choose to spend your days during your long-anticipated vacation, you will need to know what to take on holiday this summer! So, we have compiled a holiday list full of all the essential things to take on holiday with you.
Summer Holiday Checklist (For Beach Destinations)
Below you will find our list of items that you should take along on a beach holiday. You can also find other summer-related items to pack for those heading on a camping or hiking-style holiday below this list.
You can also find our post on some of the best beach stuff for babies here.
1. A Good Book or Magazine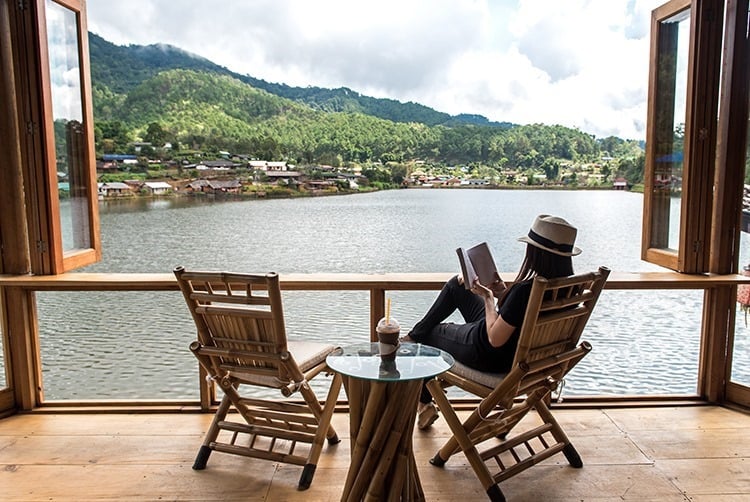 Try to escape the screen of your smartphone by flipping through the pages of a book or magazine. Delve into a creative world or learn something new as waves lap against the sandy shore. More often than not, you'll typically feel more refreshed and in touch with nature by disconnecting from the internet and your smart devices.
By taking along some reading material, you are guaranteeing yourself a moment of complete relaxation as you enjoy your holiday. Reading melts the hours away like butter and allows us some quality time spent rejuvenating.
So after the campfire is extinguished and everyone is ready for bed, whip out a book and read by torchlight instead of scrolling through Facebook.
Click here to choose a great book now.
____________________
2. Snorkeling Goggles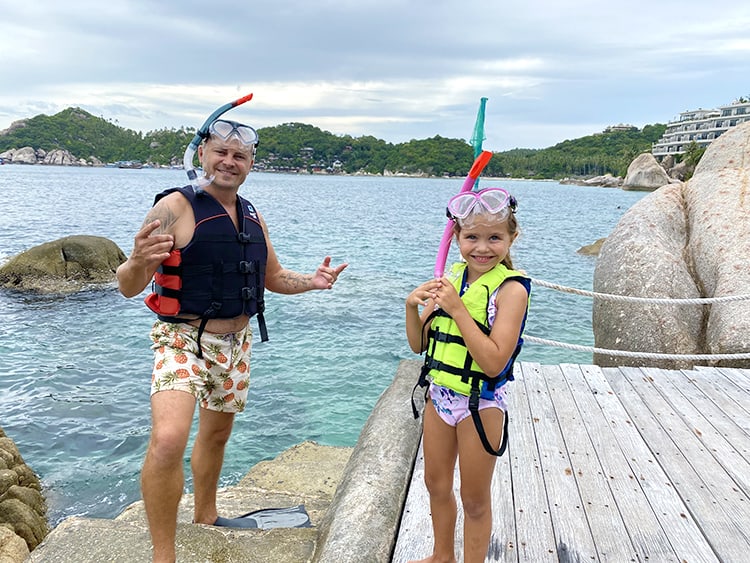 Another one of our summer travel essentials is snorkeling goggles! With so many amazing destinations having oceans full to the brim with colorful and exciting marine life, you will want to be prepared to enjoy it.
Although popular beaches have places for you to hire out this gear, it's always better to have your own, as goggles are one of the most important summer beach essentials.
Bringing along your own snorkeling goggles provides you with the opportunity to gaze at the underwater world, even when you're chilling out on a secluded island.
To purchase a set of snorkeling goggles, click here!
____________________
3. The Right Bag
If you are going on a beach vacation, it would only make sense to take along a beach bag so that you can throw all your items in it. It just makes life so much easier (and you look so much more stylish with a lovely beach bag).
If you're hiking, make sure you use a bag that offers proper lumbar support and evenly distributes the weight of your belongings across your back and shoulders.
For a weekend getaway, don't be weighed down by a huge suitcase! It's also important that wherever you go, you'll know your belongings will make it with you on the trip back home.
To ensure you've got the smartest and most durable travel solutions on your summer adventure, we recommend grabbing one of the bestselling bags.
Click here to find your next bag.
____________________
4. Sunscreen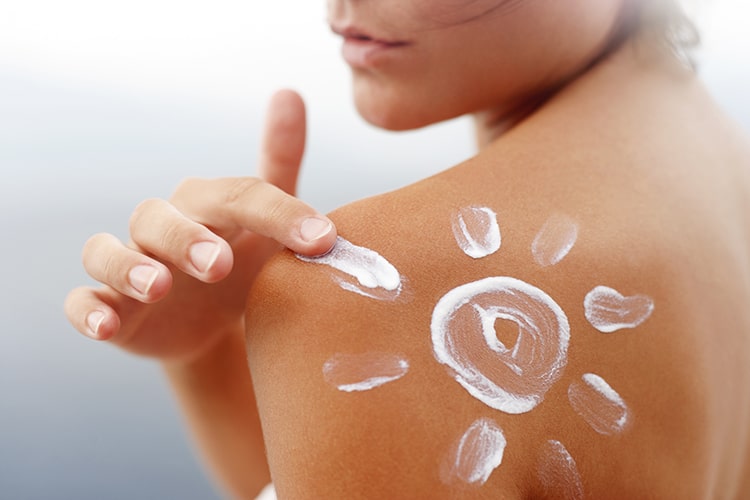 Maybe a bit of a no-brainer, but it is summer and it is hot and you should definitely protect your skin.
We usually take at least two bottles of sunscreen as sunscreen is truly expensive in some destinations such as Thailand and Indonesia. People there don't really use it, so they only sell it to tourists which is why it is so expensive.
We love to take at least an SPF30+ for our bodies, a high SPF sunscreen for our faces, and a nice SPF50+ sunscreen for the kids.
____________________
5.
After Sun Skin Care
It is also a really good idea to take something along to help rehydrate your skin, as well as some good Aloe Vera Oil in case you burn your skin a bit.
These products can be hard to find in some destinations, so I always love to have them on hand.
If you have been looking after your skin (and not burning it), we highly recommend Sun Bum Cool Down Hydrating After Sun Lotion because it has a lovely mixture of aloe, cocoa butter, and vitamin E.
If you have managed to burn your skin – ouch! We can't highly recommend Fruit of the Earth Aloe Vera enough. You will most likely only need a small bottle of this (just for in case) so this brand is fabulous as it is only a small 2 oz size.
Click here to grab some Aloe Vera Gel.
____________________
6. The Right Swimsuit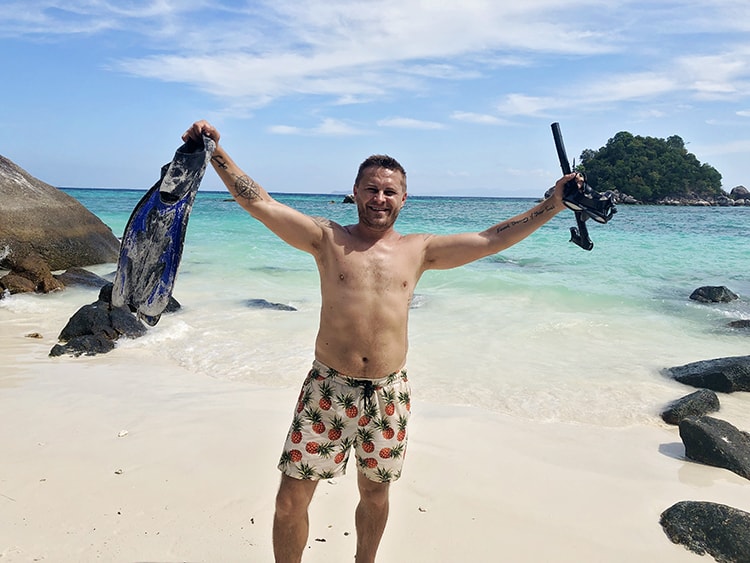 If you're heading to the beach or relaxing poolside, there are different swimsuits suitable for different occasions. For those looking for an environmentally-friendly option, there are many sustainable swimwear brands that are dedicated to producing eco-friendly and ethical swimwear.
To help protect your skin from sunburn, try packing a sun shirt.
If you're surfing, be sure to don a sturdy top or a one-piece swimsuit to avoid showing off more than your sporting prowess. This is also true for the guys; a pair of elasticized board shorts work wonders in keeping everything in place.
All in all, be sure to choose something that makes you feel comfortable so you can get the most out of your holiday.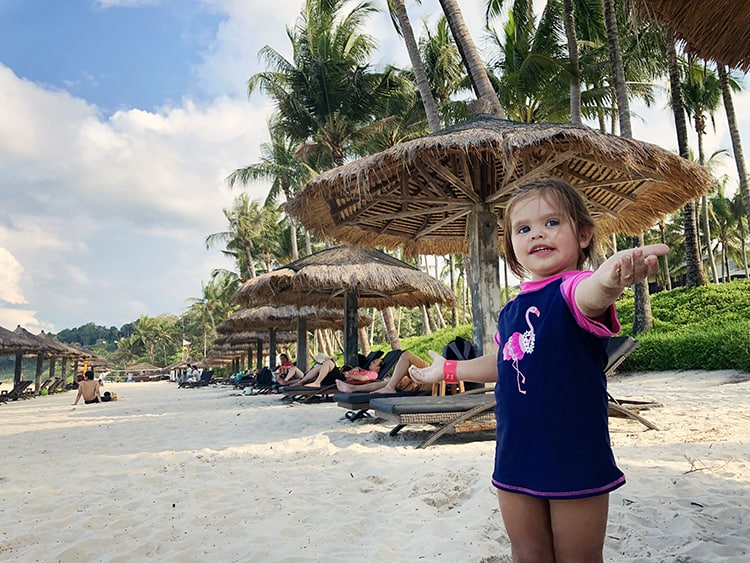 You will also want to bring the perfect kids' swimwear along! Pack something that will protect your little ones from the sun, is durable, and is easy to take on and off.
____________________
7. A Polaroid Camera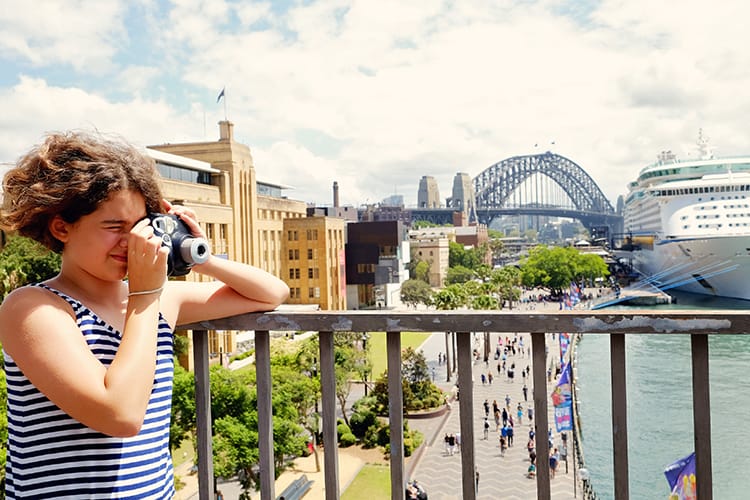 Digital or smartphone cameras are great inventions, but there's something special about watching your photos develop right before your eyes.
Packing a Polaroid camera is the perfect way to commemorate your summer getaway. You can snap a shot during those perfect moments, and enjoy the colors of the sunset for the rest of your life! That's why this is essential on every single packing list for holiday memories.
When you get home, you can instantly remind yourself of your time in the sun by sticking pictures on your car's dashboard, around your office computer, or on the refrigerator.
To find yourself a polaroid camera, click here!
____________________
8. Microfiber Travel Towels
Towels can quickly become a packer's nightmare. They take up an immense amount of suitcase space and quite often one won't cut it for your entire trip.
Microfiber towels quickly increase luggage space and dry much faster than standard bath or beach towels. Some microfiber towels are even woven with antibacterial properties to reduce the occurrence of odor.
These will add a level of comfort and joy to your summer holiday! You don't have to worry about using damp towels, or packing a suitcase just for all of your towels either.
Click here to get a microfibre beach towel.
____________________
9. An Emergency Kit
Avoid standing in line at a pharmacy by keeping a small emergency kit handy in your luggage. These are some essentials if you're wanting to know what to pack for holiday first aid kits:
Band-Aids
Panadol
Vaseline
Lip balm
A bandage
Soothing cream for insect bites
Sanitary products
These are some of the items that could come in handy while you're on holiday. It's always better to be prepared!
Blue bottle and jellyfish stings are something you'll want to have peace of mind knowing you came prepared for. Pack what you feel will be most necessary for the type of summer holiday you are going on, and the location!
For a first aid kit, click here!
____________________
10. The Right Travel Sunglasses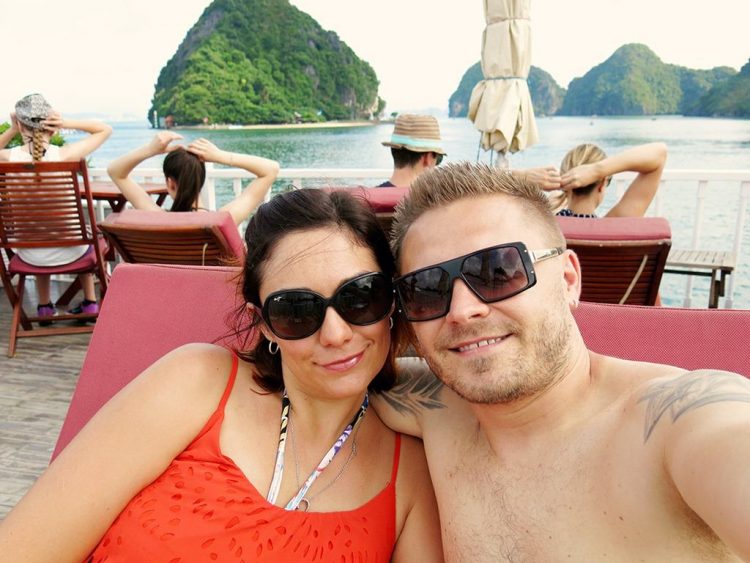 It goes without saying, that when you're going to be spending hours in the sun, you need to bring some stylish eyewear! Choose the perfect pair of shades for your holiday, and look good whilst you catch those warm rays.
You will want to pack sunglasses that are both trendy and easy to pack. Sunglasses not only protect your eyes, they also give you a chance to show off your style and express yourself. You can't go for your summer holiday without packing a pair or two!
To find your next travel shades, click here!
____________________
11. Flip Flops or Sandals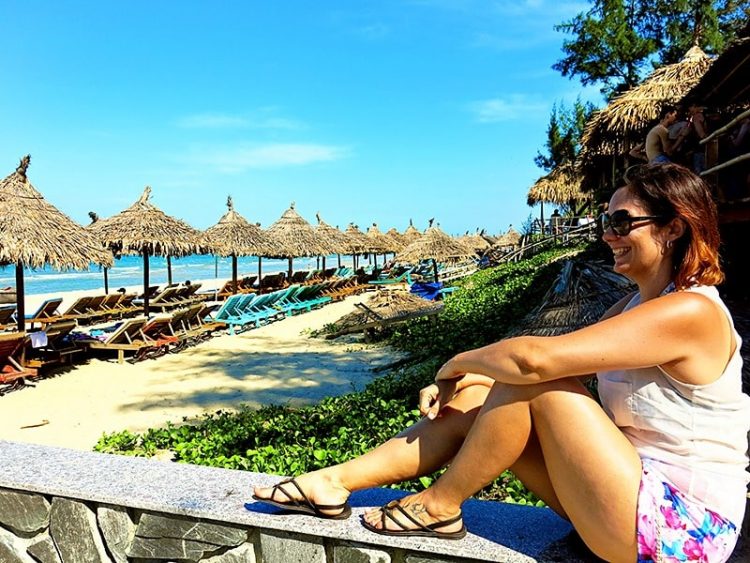 A comfortable pair of good walking shoes is a massive must-have! Even if you plan on spending your days lazing on the beach all day, and not day-tripping or exploring, you will want to have the right shoes with you. This applies to both men and women!
Having sandals, flip flops, or comfortable flats with you gives you the freedom to dress down or dress up whatever you decide to wear, so you don't need to make an extra trip back to your hotel.
You can also go for long walks and day trips with the surety that your feet will be well-protected the whole way.
To treat yourself to a pair of flip-flops, click here!
____________________
12. A Sunhat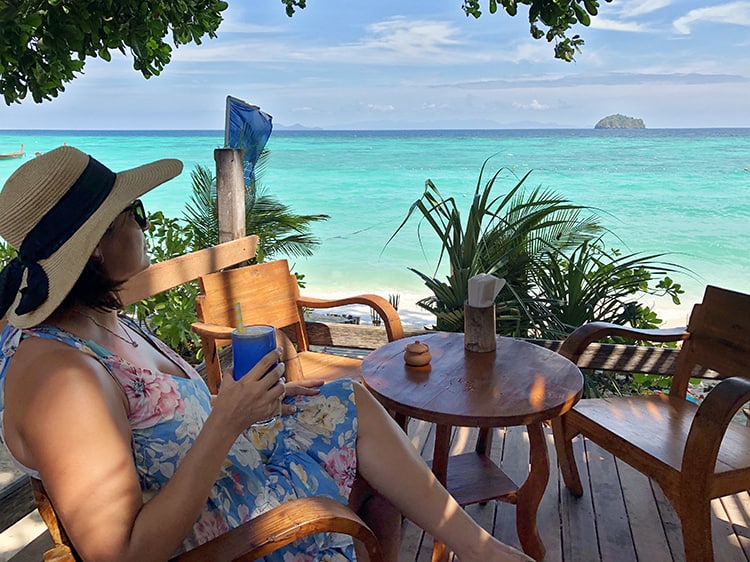 As much as we all enjoy soaking in the sunshine, we also have to be aware that it can be dangerous to overexpose yourself! One of the essentials on your summer holiday packing list is a good, lightweight sun hat.
Protect your face and scalp, and look good while you do it! Sun Hats come in all shapes and sizes, so you can really go wild and choose something that will be perfect for your long days spent relaxing.
To pick a sunhat for you, click here!
____________________
13. Insect Repellant
If you're staying somewhere that doesn't have mosquito nets, or in an exotic destination, you will want to make sure that you have repellant with you! Bug bites are not something you want to endure during your time enjoying fun in the sun.
So, to keep yourself guarded, be sure to bring along your trusted repellant.
____________________
14. A Beach Mat or Blanket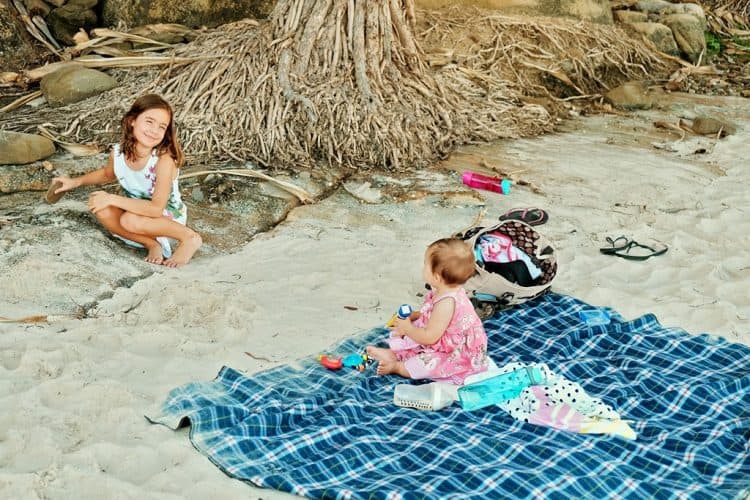 Other fabulous ideas for beach holidays are beach blankets. We do love sun loungers but they can often be pretty costly. Our kids also prefer being in the sand so a beach blanket is really handy.
We have a fabulous post that will help you find one of the best beach blankets for the beach here.
____________________
15. A Beach Umbrella or Pop-Up Tent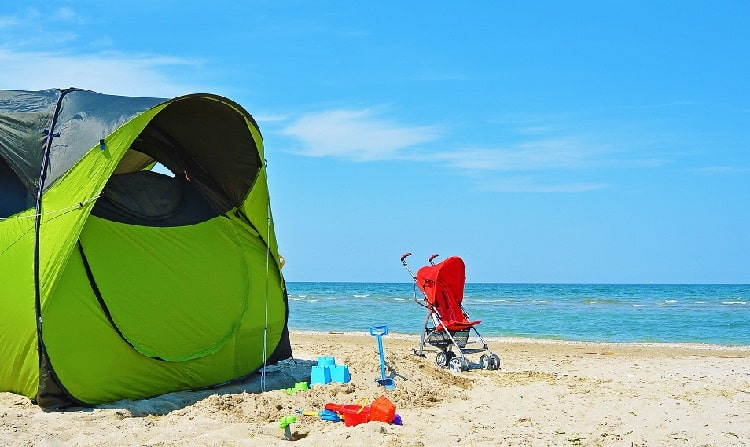 This one is probably only really practical if you are driving to your beach holiday destination, as I don't see myself packing this into my luggage.
But you can't go wrong with something that will provide you with some shade. We do prefer beach umbrellas as it allows for more movement of air, but if you have a little one, you might prefer to check out our guide that will help you find a great baby beach sunshade.
____________________
16. Water Shoes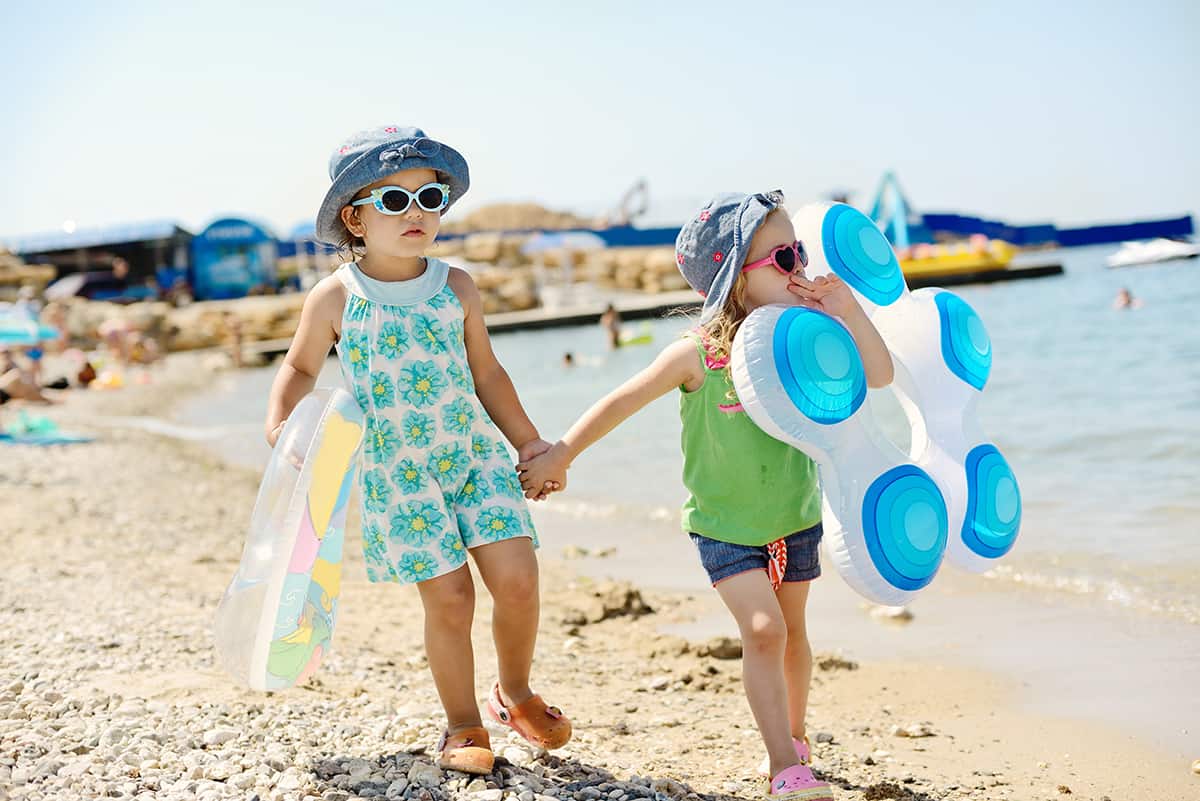 It might be a really smart idea to check out what the beaches are like in your destination. We just recently returned from Italy, where so many beaches are rocky and hard to walk on. We also find that many islands have beaches lined with sharp coral.
Water shoes might be essential for your trip. They don't take up much room in luggage so best to have them on hand.
____________________
17. Earphones
[easyazon_image align="center" cart="n" cloak="n" height="750″ identifier="B07W67YYTY" locale="US" localize="y" nw="y" nf="y" src="https://www.wanderluststorytellers.com/wp-content/uploads/2019/08/71Bdq7eQW6L.jpg" tag="wanderlstoryt-20″ width="750″]
There's nothing better than sitting back and jamming to your own personal summer holiday playlist! Be sure to pack your earphones, so that you can listen to your favorite tunes while you enjoy your perfect vacation.
Music will only make your summer holiday that much more fun. This is a true essential on any beach holiday packing list!
To find your next earphones, click here!
____________________
18. Multi-Nation Travel Adaptor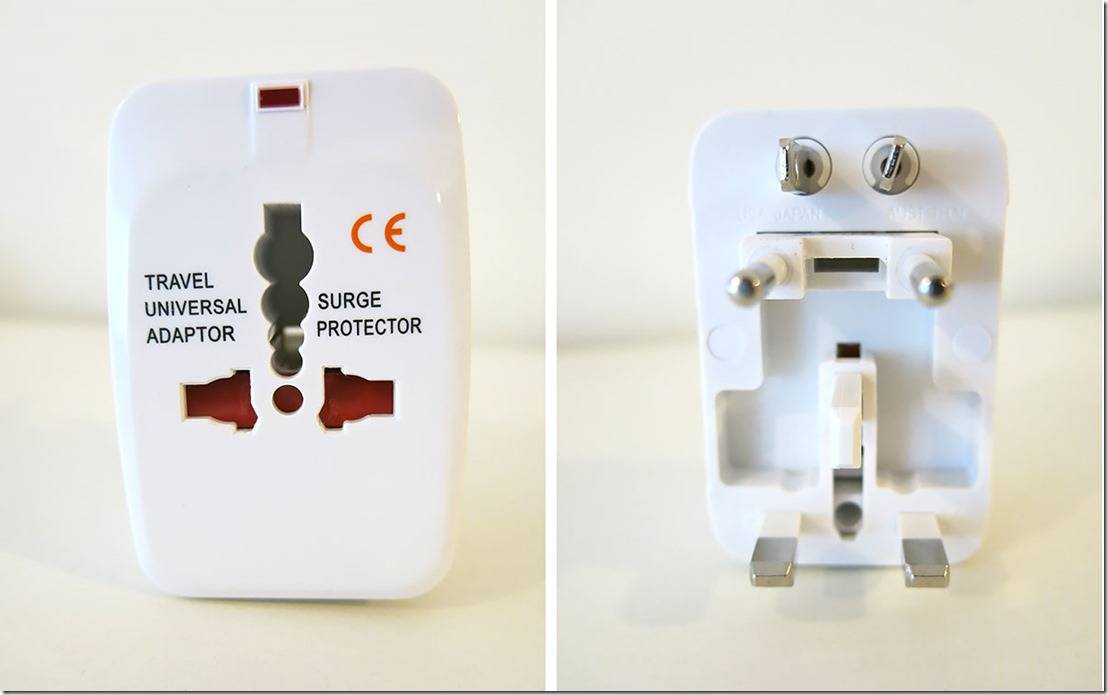 If you're wondering what to pack for summer that will be useful and easy to bring, then we suggest you bring your power adaptor!
You won't want your camera or phone suddenly dying, with no way for you to change it because none of the foreign plug points can fit your adaptor.
Most summer holiday destinations are exotic and far away from home, so a converter is probably essential for your trip.
This is a must on the checklist for holidaymakers who want to stay in contact during their vacation! Most people forget this when packing for a summer holiday, but we have your back.
To purchase a multi-nation power adaptor, click here!
____________________
Other Summer Holiday Essentials
Below you will find a few other items that might also be helpful if you are incorporating hiking or camping into your summer trip.
19. A Reliable Travel Flashlight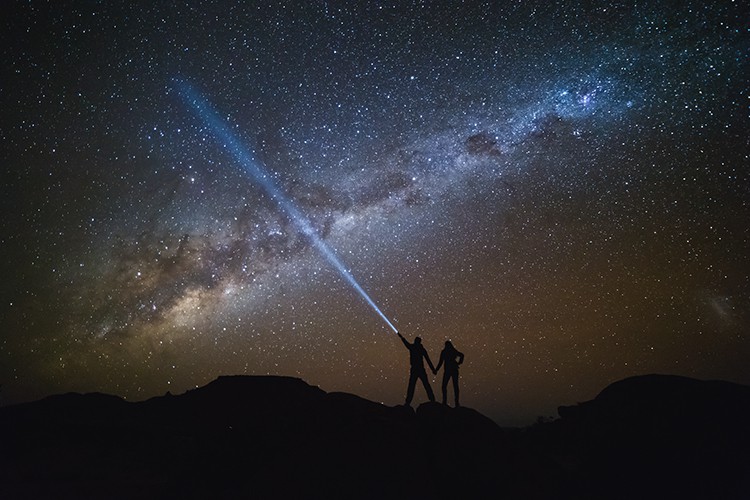 This may seem like an odd item to add to your holiday essentials list, but you will thank yourself for bringing it along for the ride!
Flashlights provide an amazing way for you to see during nightfall, especially if you are planning on doing some midnight jungle exploring or need to find your way back to the campsite.
To find a flashlight for your vacation, click here!
____________________
20. An Umbrella or Poncho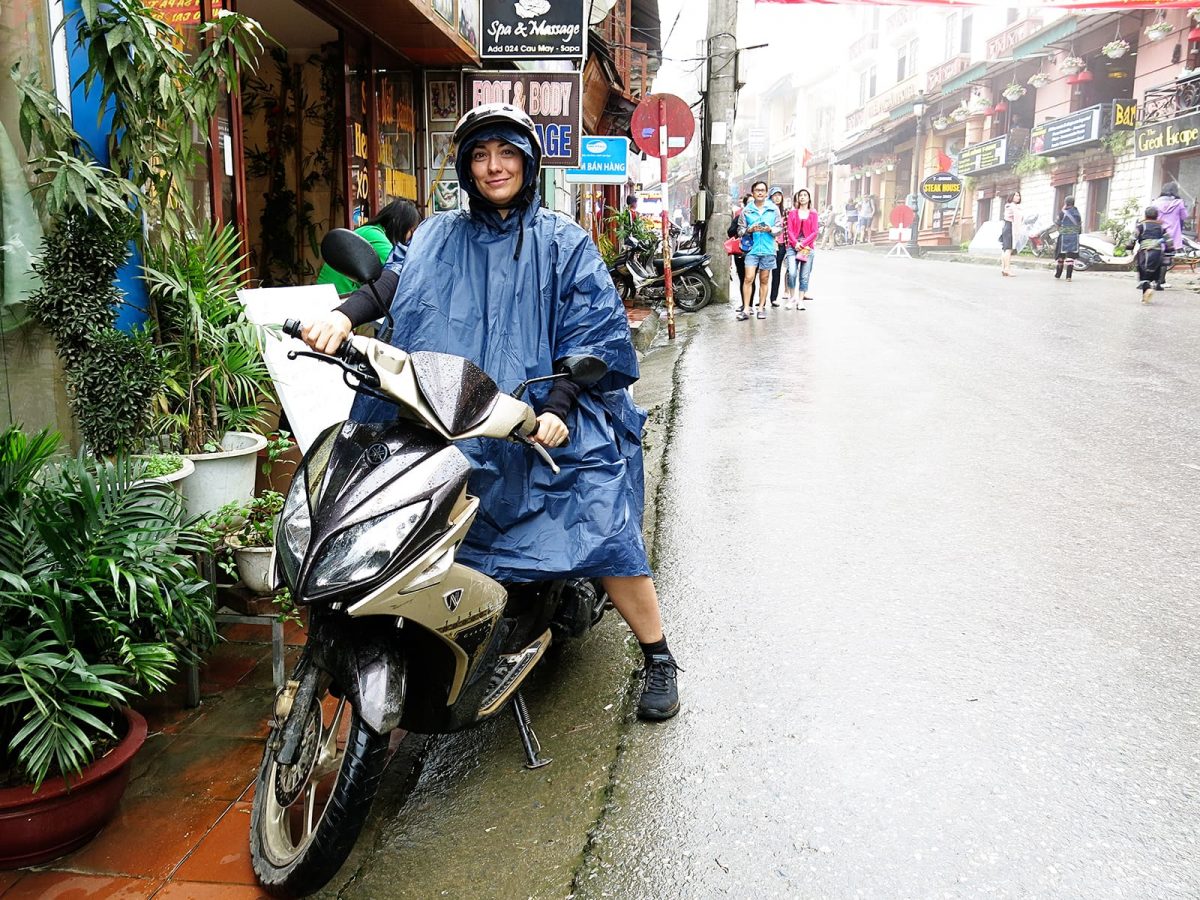 One of the top items when packing for the holiday season is an umbrella or poncho. You will want to have one on hand, especially during the summer, as this is when most places experience a fair amount of rain.
If you're like us and love Thailand, you will especially want to be prepared for the summer rainfall! Not only will you be prepared for the rainfall, but you will also have a way to protect yourself from the sun on long walks through town!
To find an umbrella, click here, or read through our best rain ponchos post here.
Conclusion of our Summer Holiday Packing List
Summer holidays will never lose their charm and are the perfect way to enjoy the sunshine with family. Whether you are traveling solo for some fun in the sun, bringing along your friends or the whole family, these are the essentials that must be on your holiday packing checklist this summer!
We have been to so many beautiful countries and experienced their summers, so we know from experience just what will help you make the best of your trip and which summer holiday essentials to bring along.
With each of these holiday essentials checked off your travel checklist, you are good to go for an unforgettable time of sunbathing and melting the stress away!
If you love being organized, here is a handy beach packing list for when you are travelling with kids! Where do you plan on going for your summer holiday? What would be your top essential?