Phuket, in Thailand, has been a solid and reliable holiday destination for a long time now.
However, as with all things, there is a time and place which makes the most sense for a holiday – and today, we'll tell you all about the best time to travel to Phuket.
There is good news for those coming from areas cold throughout the year – Phuket is the exact opposite! The weather here oscillates between warm, somewhat hot and humid.
According to most tourists, the best time to visit Phuket is sometime between the months of November to February when it's not humid and is relatively cooler and drier, but unfortunately, this is also the peak of tourist season and you will find crowds everywhere you go.
So let's have a closer look at the seasons in Phuket and outline the pros and cons of traveling in each of these time periods.
Best Time to Visit Phuket
Here is your guide to help you figure out which month or season you would like to visit Phuket.
Phuket High Season  – November to April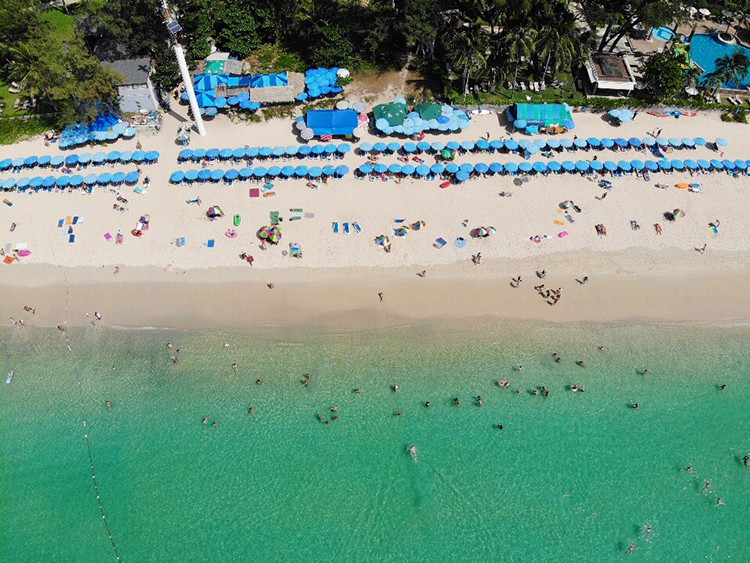 The best month to visit Phuket is generally January. This is because the nightlife is at its peak, the seas nearby are absolutely calm and hence perfect for those intending to swim on the beaches or going scuba diving and there is lots of sun for those looking for a nice holiday tan!
However, January is also the most expensive time to visit Phuket and also the most crowded by a long mile. Patong, one of the key places to visit, is also very crowded at this time – there are other options for those wanting to escape the bustling "holiday" areas in Phuket.
You might like to choose a great option away from Patong by checking out our post on the best beaches in Phuket.
March is another good option for visiting Phuket, but bear in mind it's going to be a fair bit warmer than January weather. April marks the end of the Phuket high season, but you have access to bearable weather and much less rush on the beaches and the nearby areas are almost empty.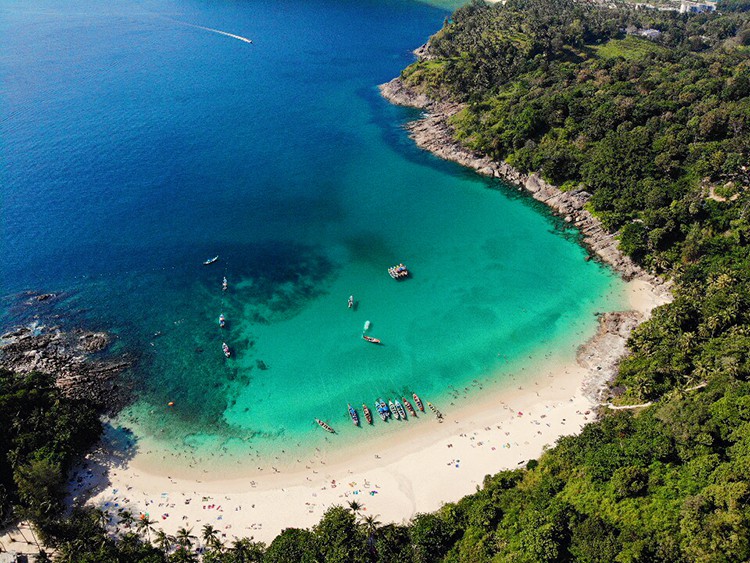 The sea conditions in March remain very favorable for swimming and scuba diving. Day time shopping and nightlife are still active though with lesser crowds.
Phuket Low Season – May to October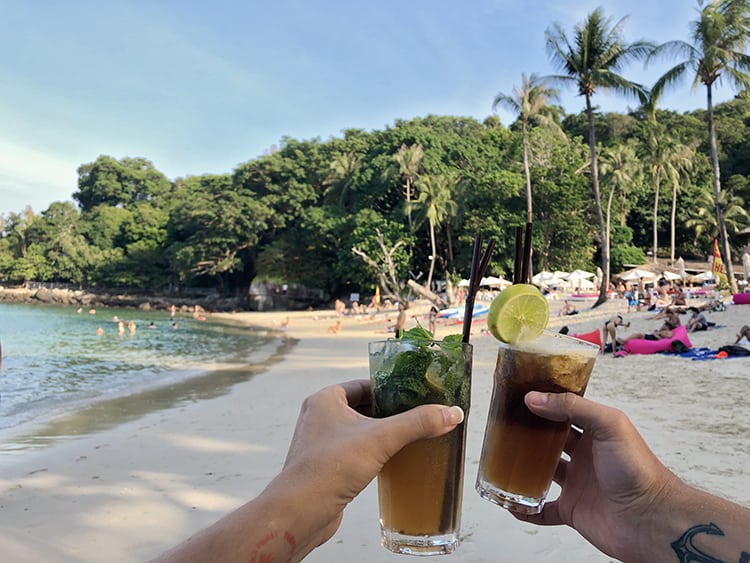 The things to do in Phuket remain the same all through the year, but what changes are the number of people – decreasing as the temperatures increase.
The increasing chances of rainfall also keep away the crowds. The rain brings a fair bit of humidity rather than relief from the heat, so it really isn't as pleasant weather-wise as it can be in January – March.
If you can bear the heat and the humidity, Phuket still remains a wonderful holiday destination in the summer. The beaches are usually only occupied by locals on the weekends, but the nightlife is generally not as interesting as it is during the high season.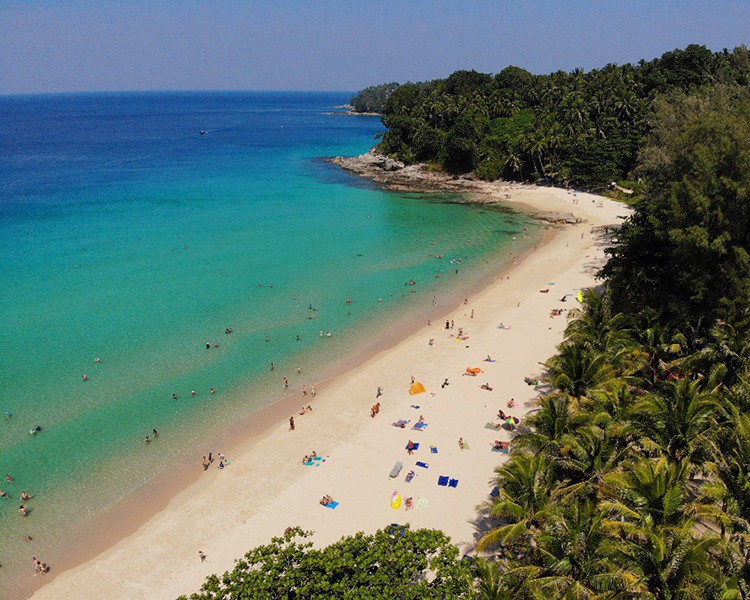 August is one of the more relaxed months with fewer rainstorms than September, and there are significant periods of the sun being up with the rain lowering the mercury down a couple of notches – making for perfect weather to relax.
When we travelled during August, we had rain every day, but it was short showers of rain rather than rain that interrupted our explorations.
The nightlife is still very relaxed though. The prices are at their lowest, which makes this a holiday bargain period.
If you can help it, we highly recommend avoiding September as tropical rainstorms are common.
FAQ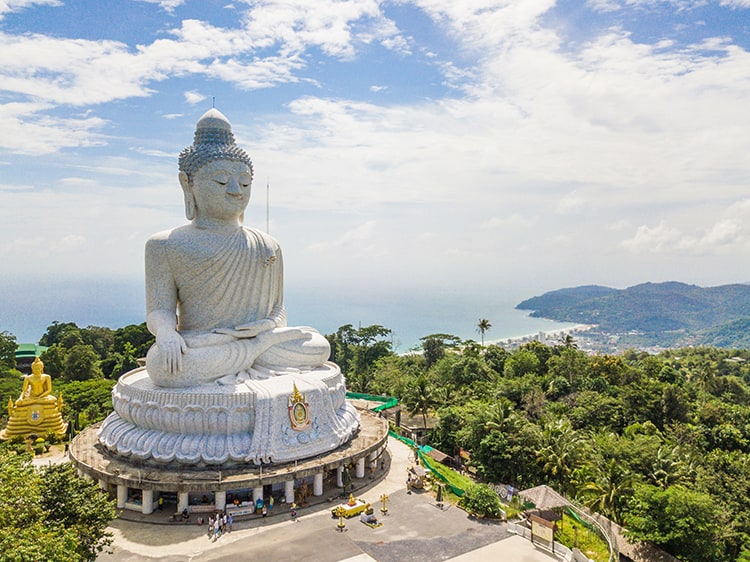 1. What are the best things to do in Phuket?
The best things to do in Phuket, in my opinion, is to get away from the town of Patong (unless you are young and want to have some fun), which has all the bars, discos and nightclubs, and to head to one of the beautiful Phuket beaches instead. Then, add in some of the old temples, book a few fun things to do in Phuket, and tag on a day trip or two to places such as the popular James Bond Island and the famous Phi Phi Island tour.
2. Where should you stay?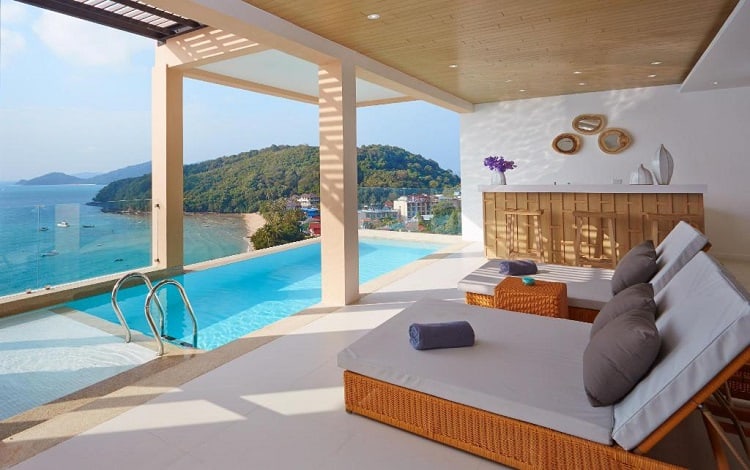 We loved scouting out some of the best areas to stay in Phuket. If you have kids, you might enjoy basing yourself along the quieter Bangtao beach, you can find our full list of recommended family-friendly resorts in Phuket here.
If you are still young, you will probably enjoy getting up to mischief closer to Patong beach instead. And if you are more after a luxurious stay, you can't go past Kata Noi Beach or Surin Beach areas. Here is your guide on the best hotels and resorts to stay in Phuket (for those without kids).
Verdict
Today, we've looked at the best time of the year to go to Phuket, which is subjective according to most people, but there are many things to do there regardless of the season.
Hence, make your choice keeping in mind the weather and your pocket. There are many off-season deals in periods which don't have unbearable weather and make for a wonderful vacation.
We hope this guide was helpful, and sincerely wish you have a wonderful time!