Are you looking for the best kid-friendly hotels in Phuket? Here are our top choices for the best family resorts Phuket has to offer.
Phuket in Thailand is a popular holiday destination offering plenty of kid-friendly activities and adventures for the whole family to experience.
Of all the exotic places to visit in Thailand, Phuket is one of our favorites, offering miles of beautiful shoreline, crystal clear waters, and a tropical escape from the bustle of everyday life.
We know that traveling with kids can often leave you feeling more tired than relaxed after a vacation, so we've put together our list of the best family accommodation in Phuket that will let you kick back, relax and enjoy your family time exploring Phuket.
10 Best Phuket Family Resorts Reviews
Here are our favorite Phuket family resorts' detailed reviews:
1. The Windmill Phuket Hotel
Exotic family boutique hotel – 4 Stars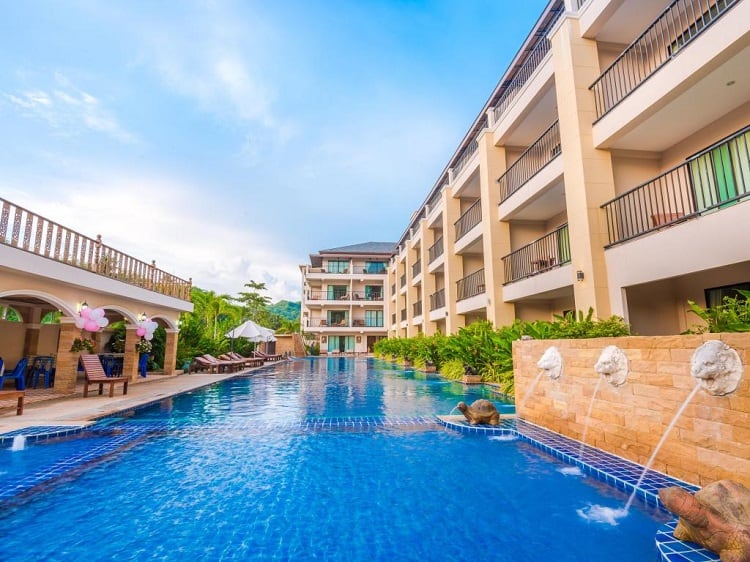 Loved as a tropical and exclusive family hotel, the Windmill Phuket is our top choice as the best family resort in Phuket.
The breathtaking resort can only be described as a home away from home, offering the ultimate Thai experience at one of the best Phuket family resorts.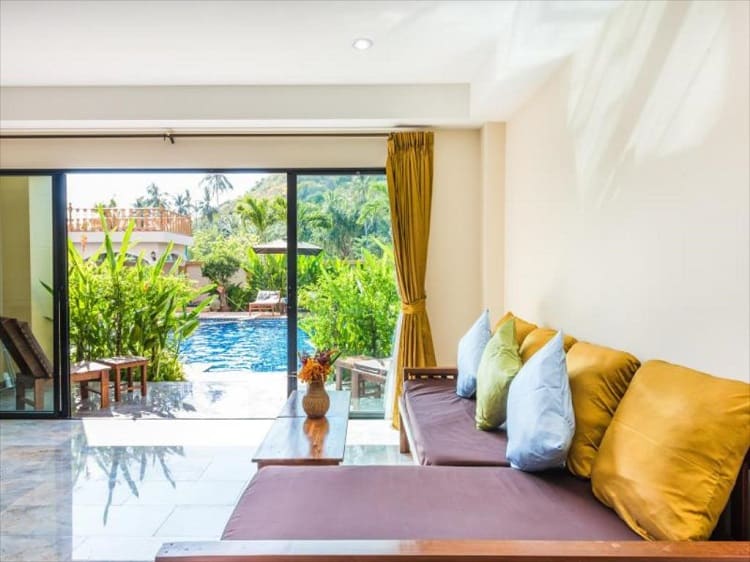 Why you will love this resort?
All guests are offered complimentary bicycles
The resort has an excellent rating – especially for exceptional room comfort and quality
A stone's throw from breathtaking Yanui Beach
Check out the current prices of the Windmill Phuket here.
---
2. Dewa Phuket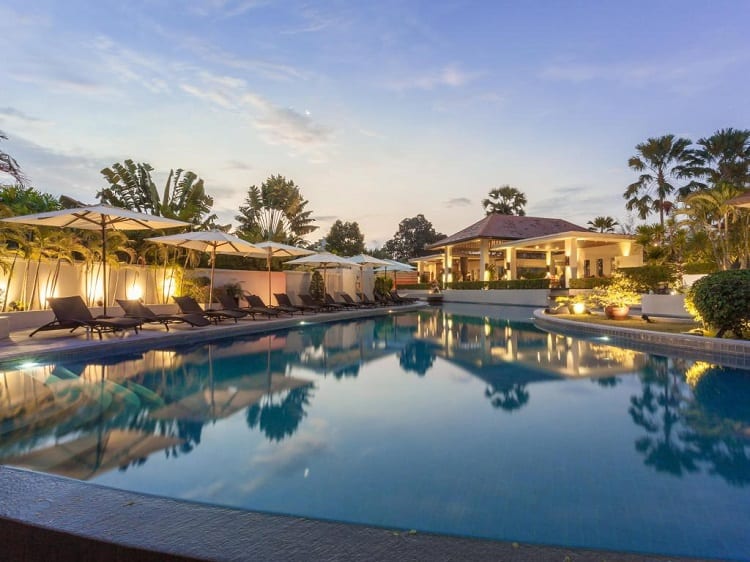 A true Thai beach getaway – 4 Stars
Recently refurbished, Dewa Phuket offers an assortment of luxurious Pool Villas, Deluxe Rooms and one or two bedroom apartments – perfect for big and small families.
Take your pick from the room selections here and get ready to enjoy your relaxing time away at this boutique resort.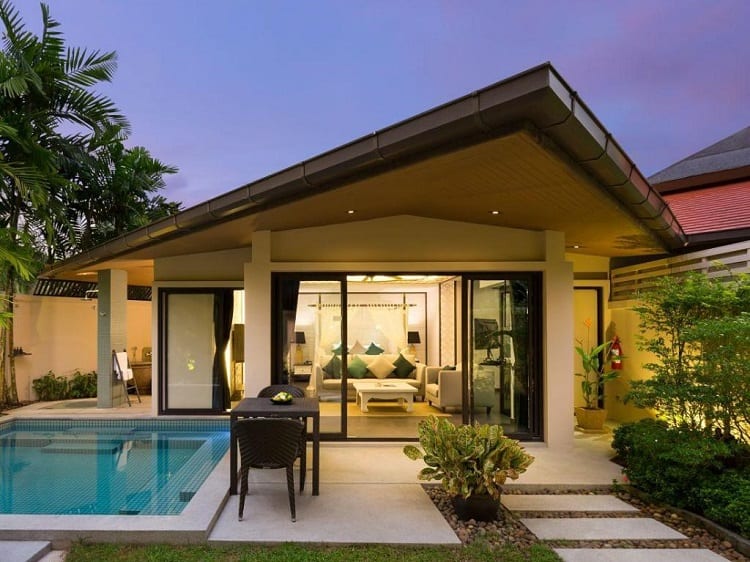 Why you will love this resort?
It is located only a few steps away from stunning Nai Yang beach
They offer a fully-serviced fitness center
The resort offers a child and extra bed policy
Check out the current prices of the Dewa Phuket here.
---
3. Serenity Resort & Residences Phuket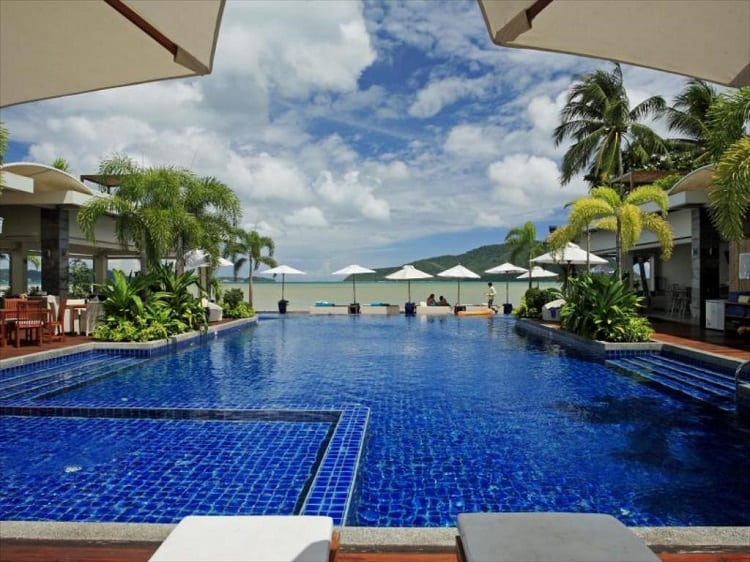 Retains the tranquil scenes of Phuket's past – 5 Star
This resort is loved for offering a variety of chic but comfortable rooms that perfectly blend contemporary design with authentic Thai touches. We recommend the Serenity Suite which features a kitchenette in the extra spacious room.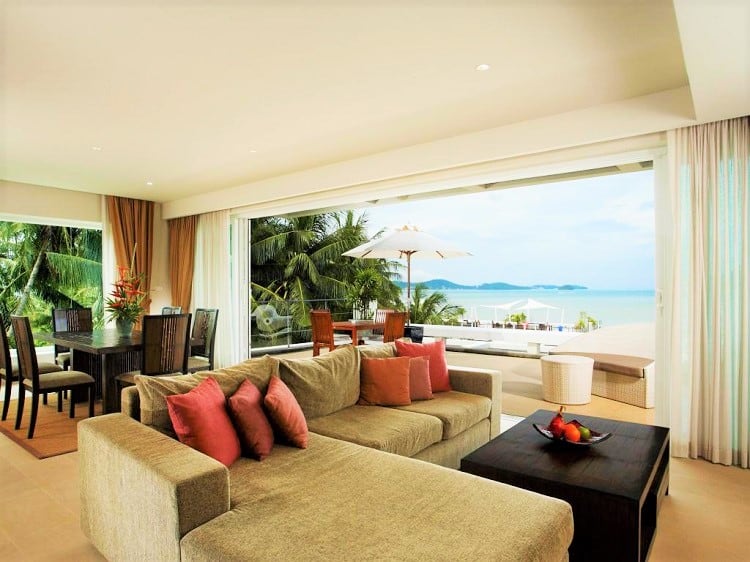 Why you will love this resort?
They have a kid's swimming pool for your little one's safety
It is near to popular attractions including Phuket Big Buddha and Nai Harn Beach
They pride themselves on friendly and attentive staff to help with your every need
Check out the current prices of Serenity Resort and Residences here.
---
4. Diamond Cliff Resort & Spa
Breathtaking views of the Adaman Sea – 3 Stars
Offering an authentic Thai experience, the resort is loved by families of all sizes – and especially those looking for a romantic getaway. Just minutes away from Patong City, the resort offers an idyllic sanctuary in the perfect location.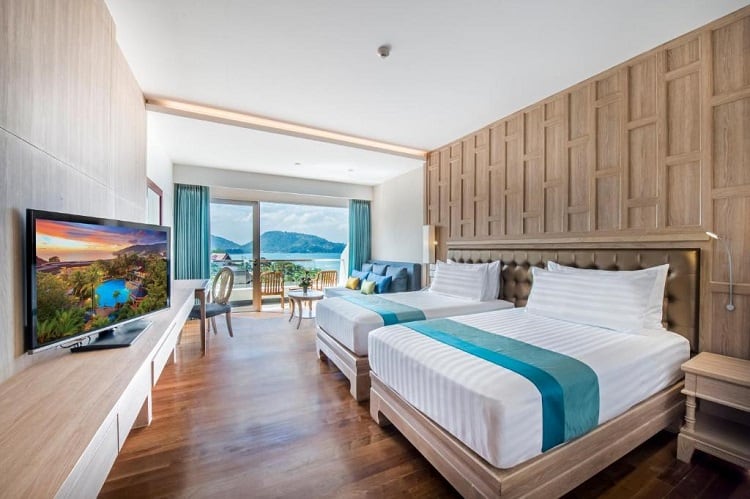 Why you will love this resort?
Their delicious dining experience promises a culinary adventure
The hotel's fruit shop offers free, fresh tropical fruit
The Ocean View Lounge promises exceptional views for those checking in early or checking out late
Check out the current prices for the Diamond Cliff Resort and Spa here.
---
5. Sunwing Bangtao Beach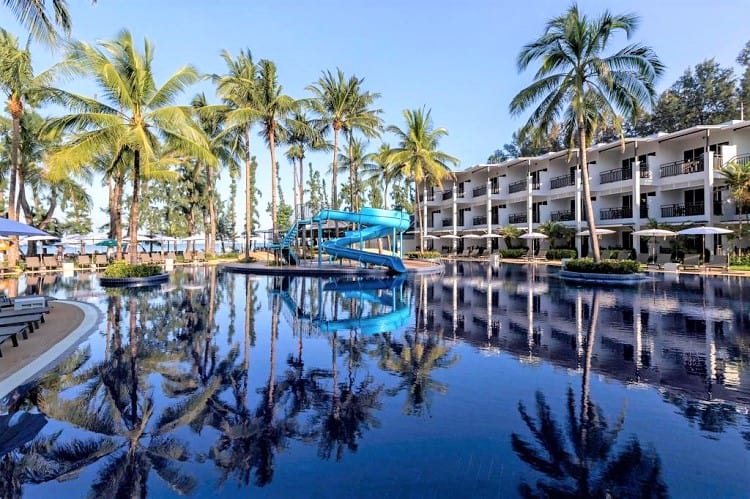 Fits your perfect holiday destination – 4 Stars
Sunwing Bangao Beach is loved as an excellent Phuket family resort. With their own restaurant, entertainment programs and fun activities, the resort offers the ideal vacation for all ages.
A true tropical paradise, guests can choose from a variety of luxurious rooms such as the Happy Baby Studio and the Royal Family Suite.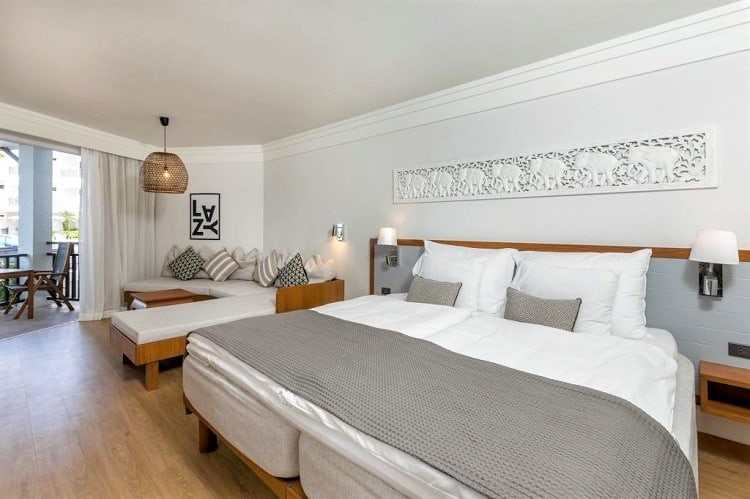 Why you will love this resort?
They offer a kids club
Located 500 feet from the beach
They offer currency exchange facilities for your convenience
Check out the current prices of the Sunwing Bantao Beach Resort here.
If you love the Sunwing brand, they also have a resort at Kamala Beach. You can read our personal review of the Kamala Sunwing Beach Resort here.
---
6. Beyond Resort Kata
Beach resort – a sense of sea – 4 Stars
Beyond Resort Kata can be found directly on Kata Beach and boasts a variety of rooms suitable for couples and families of varying sizes.
Walking around the facility, you will encounter lush grounds and a dazzling swimming pool to perfectly complete your exotic getaway.
Why you will love this resort?
Free, delicious breakfasts are included in the booking
Prime location in the heart of Phuket
They have a variety of kid's programmes and activities on offer
Check out the current prices of the Beyond Resort Kata here.
---
7. Baan Laimai Beach Resort & Spa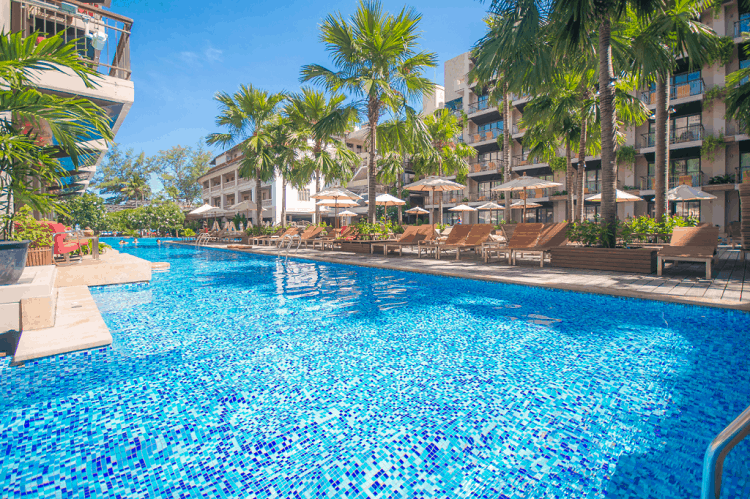 A true oasis in the heart of Patong Beach – 4 Stars
Baan Lamai Beach Resort and Spa is a resort that offers it all!
Five steps away from Patong Beach, a five-minute walk to Bangla Road and just a 10-minute walk to Jungceylon, it's no wonder we've listed this resort as one of our favorites!
Why you will love this resort?
Their rooms prioritize comfort for the whole family
The facilities are incomparably beautiful
Their spa is a favorite for those wanting to relax and be pampered
Check out the current prices on the Bann Laimai Beach Resort & Spa here.
---
8. Phuket Graceland Resort & Spa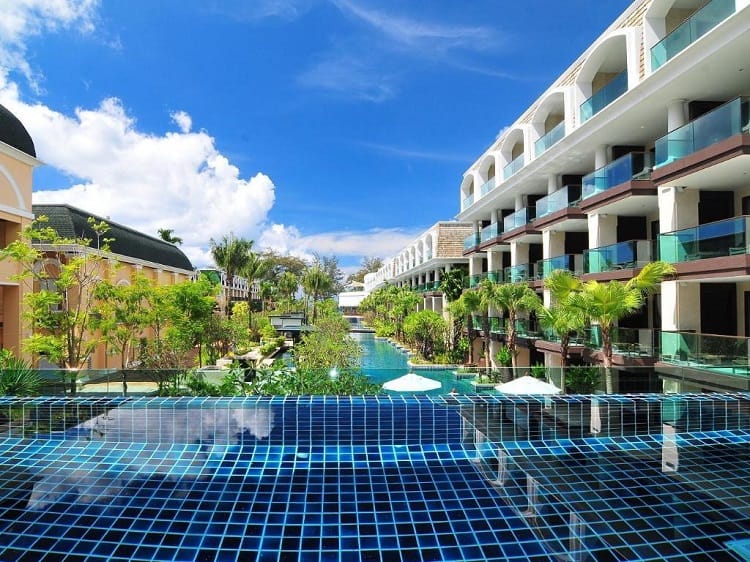 Dedicated to taking action on protecting nature – 4 Stars
The stylish resort is both tastefully luxurious as well as authentic and relaxing. You can put your feet up in your comfortable room, dip your toes in the refreshing pool or meander through the surrounding greenery!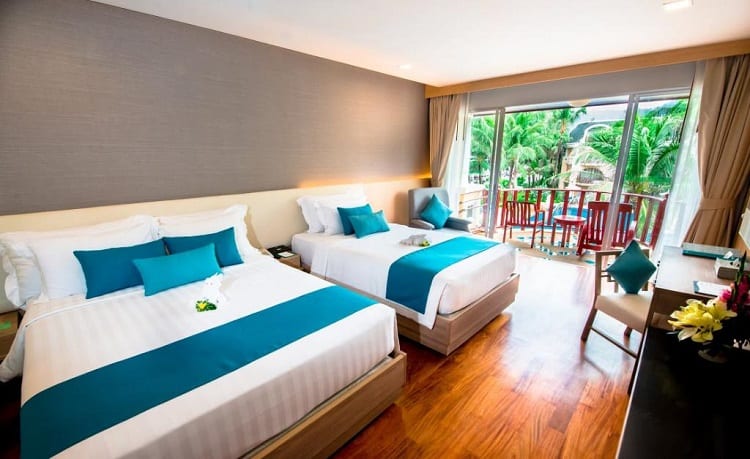 Why you will love this resort?
Almost all rooms offer a private balcony with stunning views
The resort is dedicated to sustainability and making an environmental difference
They have dedicated family rooms that are focused on meeting all family needs
Check out the prices for the kid-friendly Phuket Graceland Resort and Spa here.
---
9. Amata Patong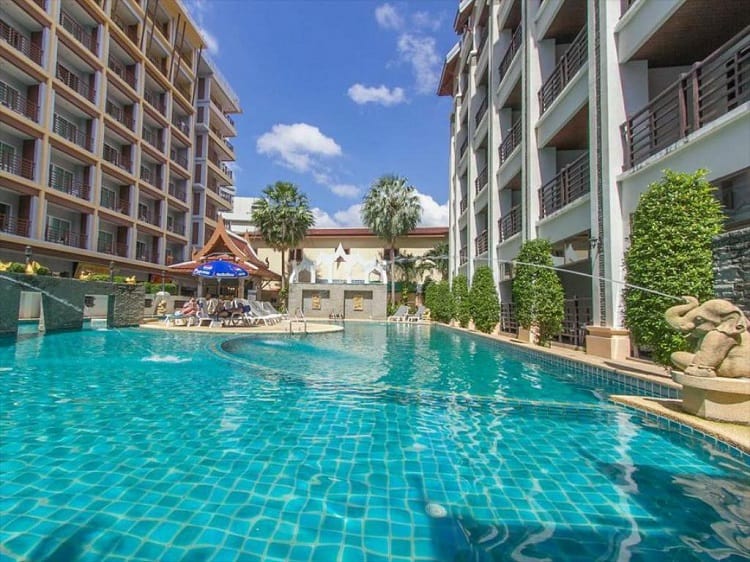 Enjoy modern comforts – 3 Stars
Amata Patong welcomes families with open arms, offering friendly comfort and convenience.
The resort offers visitors all the luxury of a highly rated resort, with access to the vibrant street life of world-famous, Bangla Road.
Why you will love this resort?
Located a hop, skip and a jump from Patong Beach
Family-friendly rooms
A choice of full-board, half-board or self-catering options depending on your preference
Check out the current prices for the Amata Patong family rooms here.
---
10. Secret Cliff Resort & Restaurant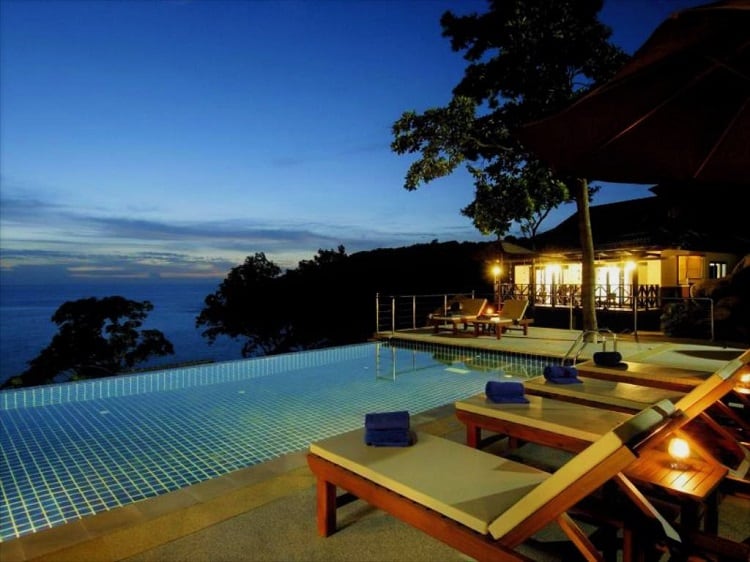 A perfect setting for a quiet, peaceful holiday – 3 Stars
Funky and fresh, Secret Cliff Resort and Restaurant is the perfect place to stay with your family when looking for a relaxing and tranquil vacation.
With all the perks of a family-friendly resort, you can be sure that your stay here will fill your photo album with wonderful memories.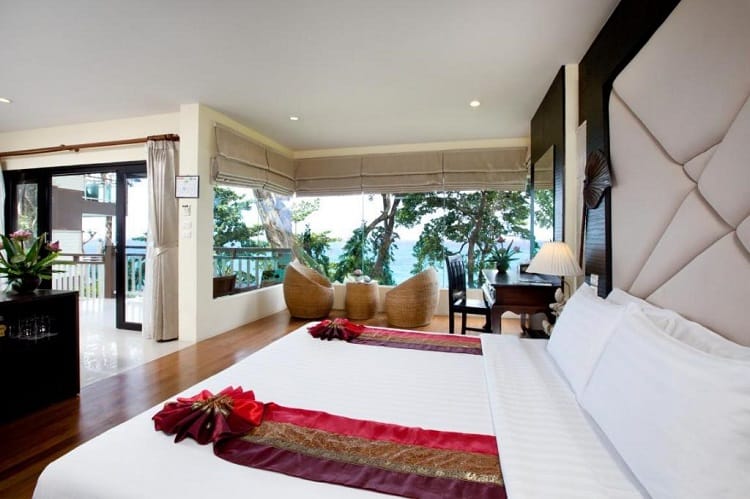 Why you will love this resort?
They have a stunning pool with incredible views
The resort offers airport transfers for your convenience
It is landscaped into the hillside and boasts exquisite views of the Andaman Sea
Check out the current prices for the Secret Cliff Resort & Restaurant here.
---
All our Thailand Hotel Guides:
Heading to other destinations in Thailand as well? We have loads of helpful guides that will help you to find a suitable hotel that you will love.