Nestled at the heart of the Great Barrier Reef, Hamilton Island in Australia offers an experience like no other.
Whether your idea of a holiday is lounging on the poolside or spending the whole day riding waves, this destination is a paradise island for one and all.
In fact, we traveled to Hamilton Island as a family, and every one of us was entertained all day, every day.
While our itinerary did include plenty of fun family day-outs, there was no shortage of solo activities and opportunities to pursue our own hobbies.
Before we get to the list, here is a little info on how to get to and how to get around the island:
How To Get To Hamilton Island
Hamilton Island remains the most accessible among the Whitsunday Islands if you are traveling by air.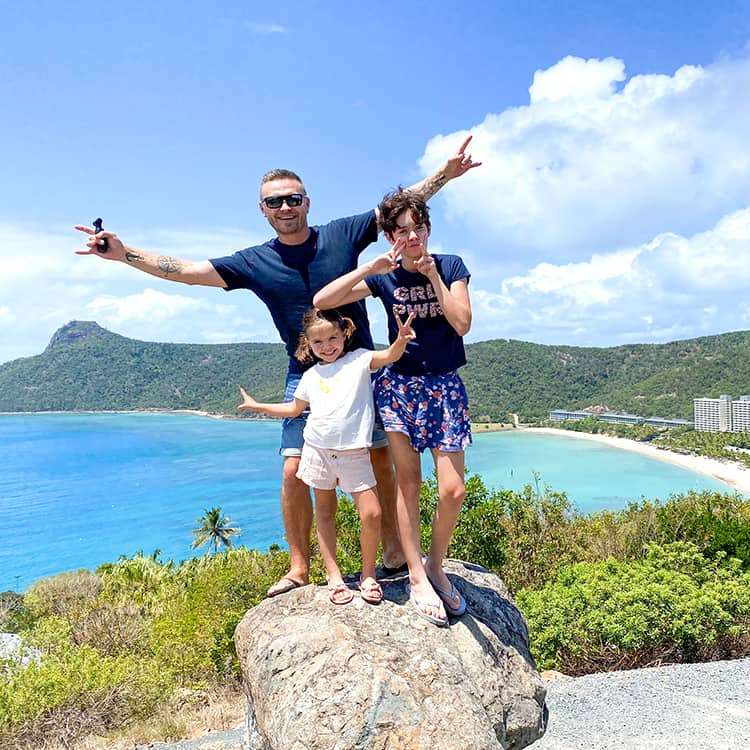 That said, you can reach the destination via direct flights from Cairns, Brisbane, Sydney, and Melbourne. Alternatively, interested travelers may contact the Hamilton Island Airport to book private charter flights.
The island is also well-connected to the mainland via passenger ferries and private boats or yachts.
How To Get Around The Island
Take a stroll around the island or make use of the free "Island Shuttle" bus service that runs every day from 7:30 am to 10:45 pm.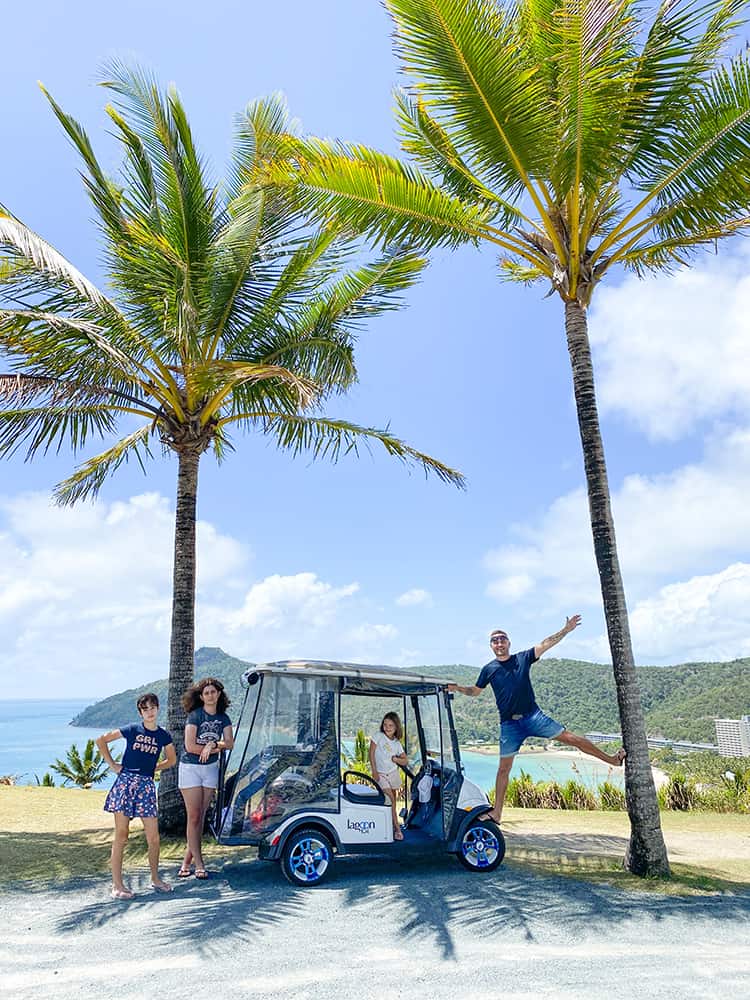 While most popular attractions are close to the resort area, you may hire a buggy if your accommodation is far off from the main entertainment hub.
Once you decide on the mode of transport, here are all the best places you can visit and activities you should add to the itinerary:
Top 10 Best Things To Do In Hamilton Island
So, without further ado, here's our pick of the ten best things to do in Hamilton Island:
1. Relax At Catseye Beach
This crescent-shaped beach, which contours the crystal-clear blue waters, is a sight to behold and the perfect spot for leisurely travelers and beach bums to wind down.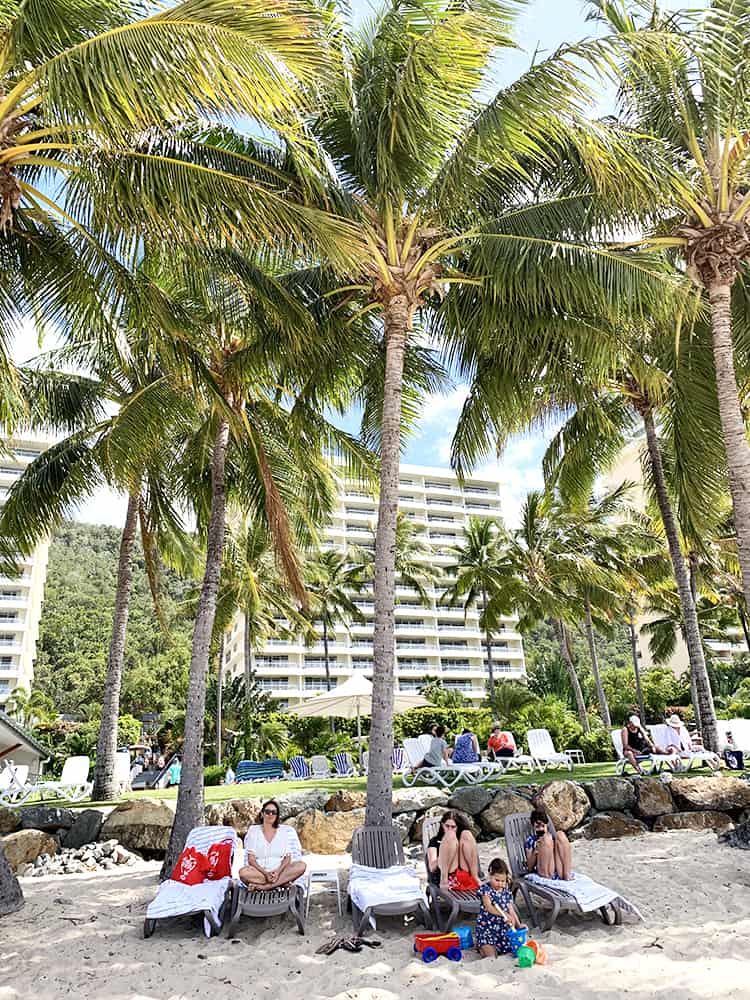 At the same time, Catseye Beach remains a favorite among water sports enthusiasts.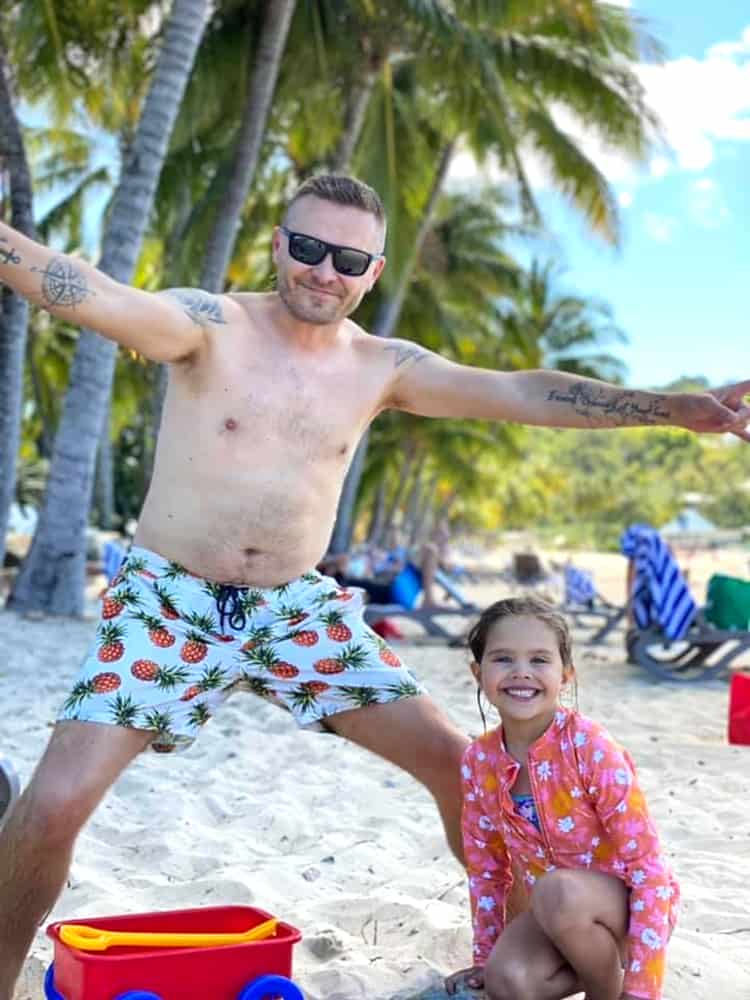 So whether your choice of activity is windsurfing, snorkeling, kayaking, or even just lounging on a beach chair, you can find all these facilities at Catseye Beach.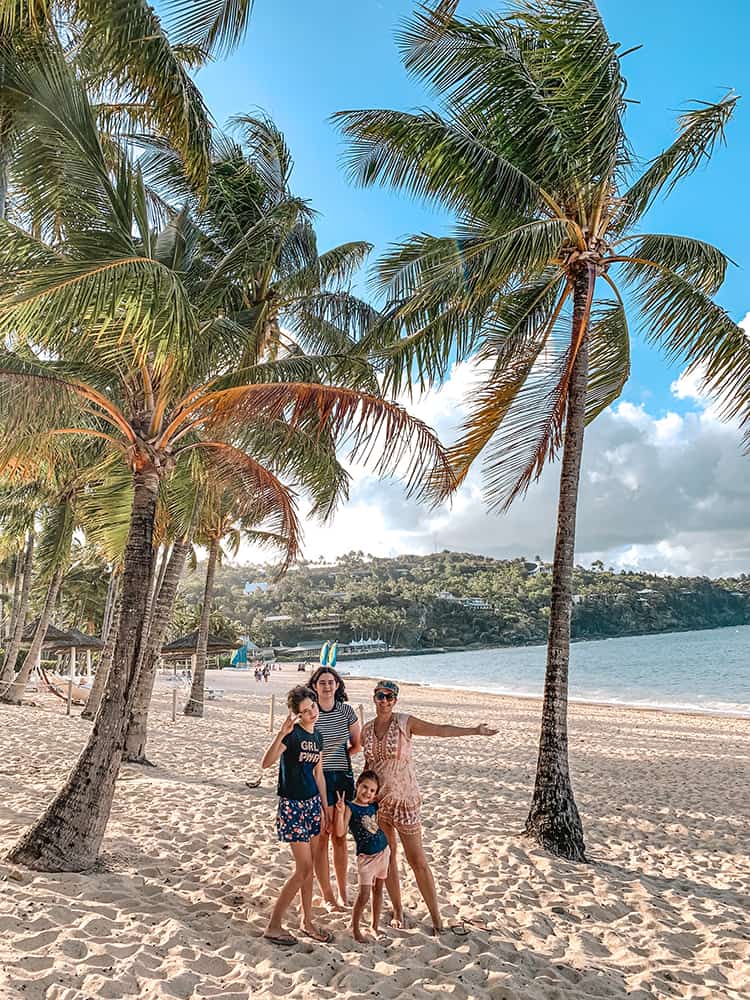 2. The Pools
When you are staying at the island, you must check out both of the popular pools and take full advantage of them too.
A. Bougainvillea Pool
The Bougainvillea Pool sits right behind the bustling Catseye Beach and provides a view of volleyballers and surfers against a backdrop of the stunning waters.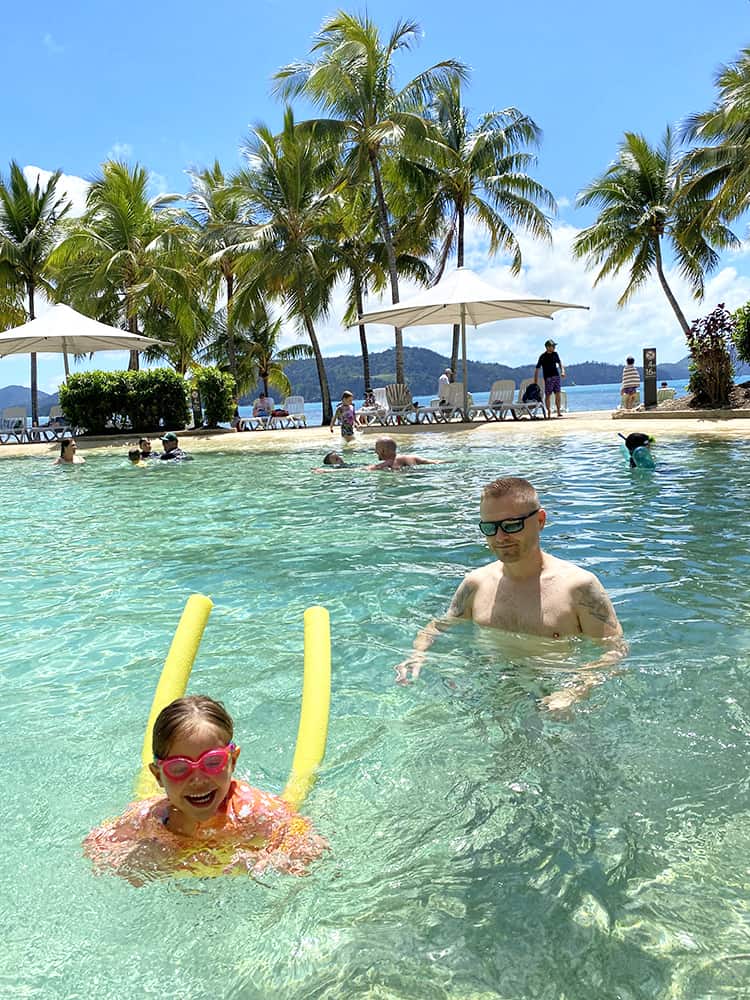 The area is dotted by tall palm trees, which lent us some shade as we lounged on chairs and watched our daughter, Avalee-Rose, swim in the pool for hours.
If her experience is anything to go by, this family-friendly setting is well-loved by kids. At the same time, adults can enjoy a quick drink from the nearby Bougainvillea Bar.
B. Main Pool
The freeform design of the Main Pool is reminiscent of a blue lagoon amid a tropical jungle. And while swimming in the pool and under the palm trees may bring you close to nature, the convenient swim-up bar provides a luxurious touch to the experience.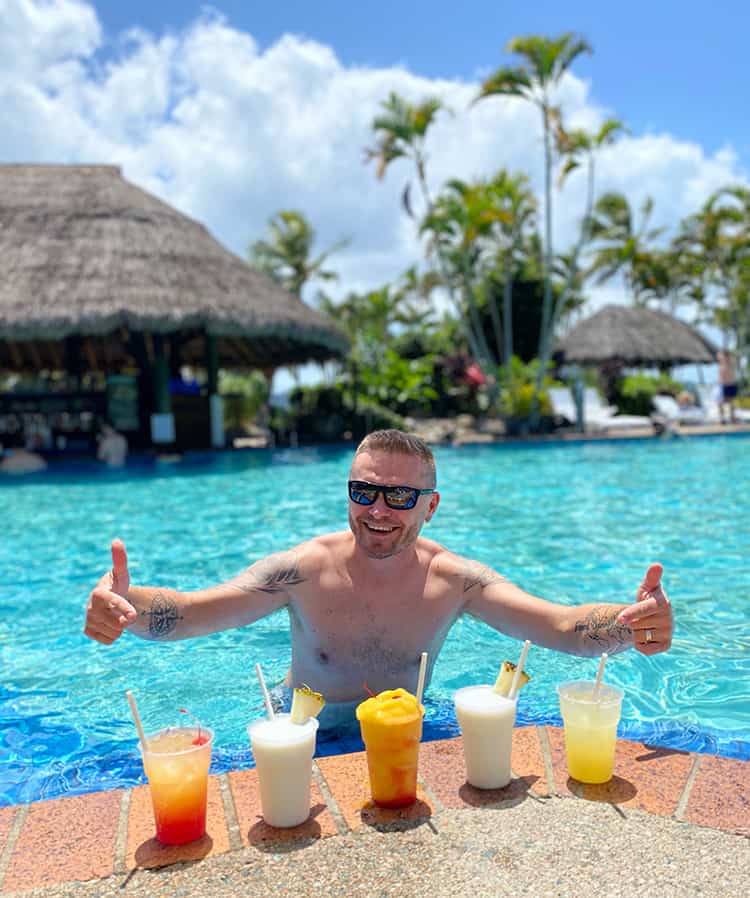 And that's not all; this popular spot is close to well-renowned restaurants and beautiful beaches.
Unfortunately, we visited the Main Pool on a particularly windy day that was not ideal for outdoor activities. However, we did end up going to the nearby Sails restaurant for a delicious lunch.
3. Water Sports
It's no secret that magnificent sea creatures and aquatic life inhabit the area around Hamilton Island.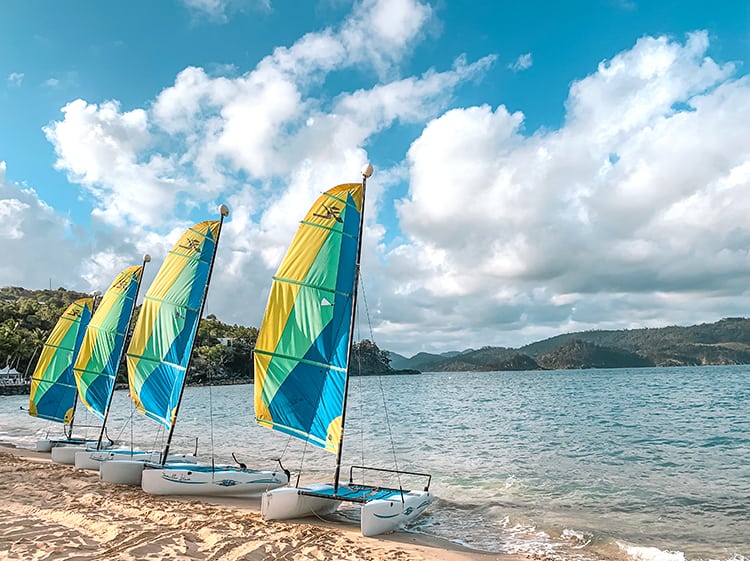 So, of course, we went kayaking to watch the iridescent reefs and chased turtles while snorkeling.
4. Road Tripping In A Buggy Around The Island
Hamilton Island is a car-free zone, but travelers can still enjoy a ride under the sun.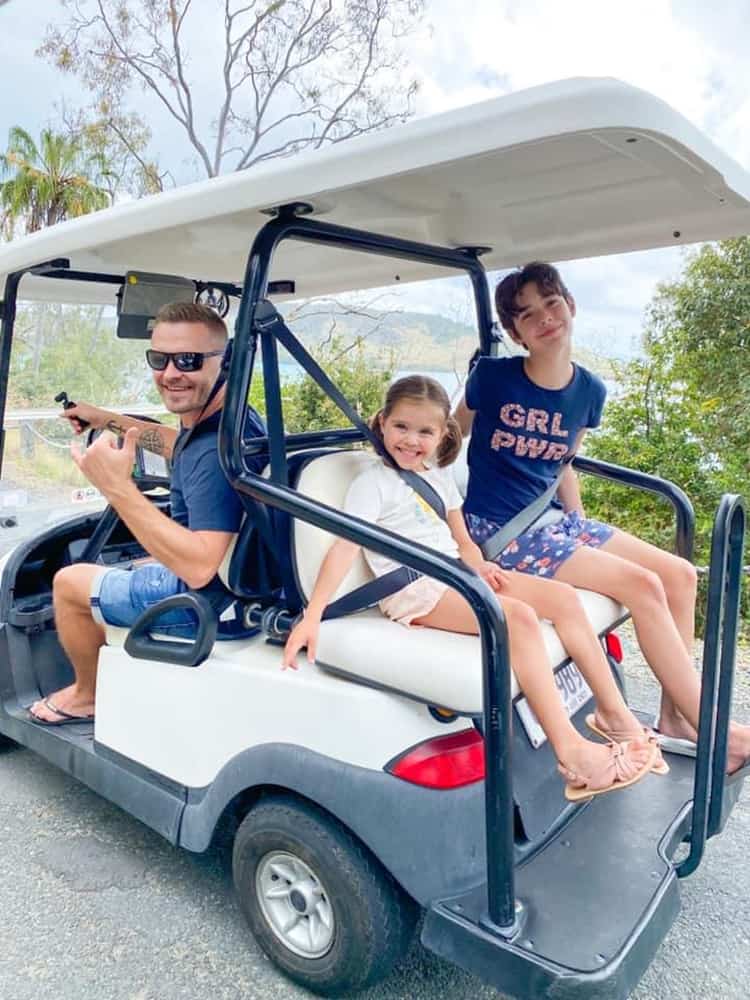 That said, the four-seater buggy provides a green yet quick way to explore the island whether you are traveling with family or a group of friends.
5. Whitehaven Beach Day Trips
As the name suggests, Whitehaven Beach is known for its white silica sands, which look even more ethereal due to the cleanliness maintained by the authorities.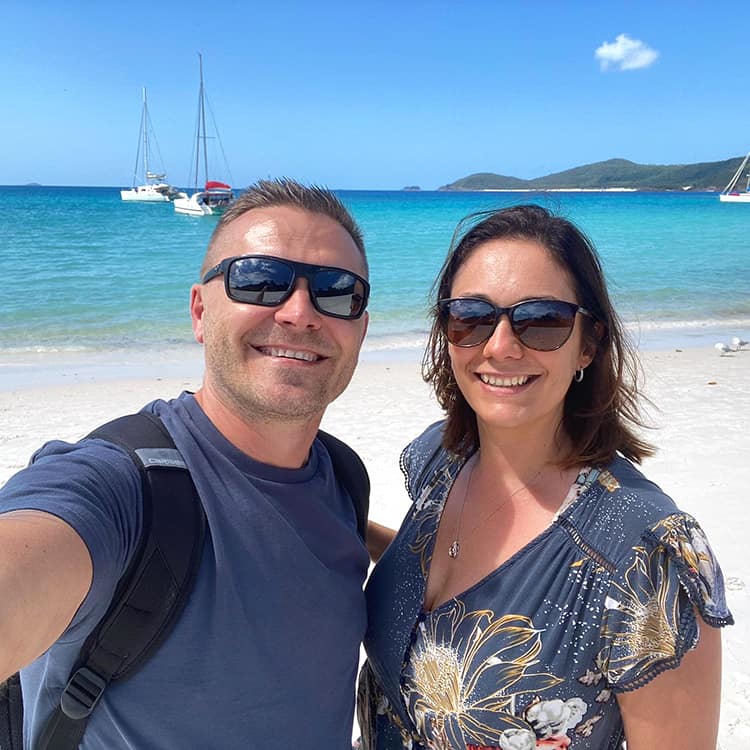 Indeed, this beach has been rightfully crowned the most eco-friendly beach in all of Queensland.
For an even better view of the white sands against the gorgeous turquoise waters, don't forget to hire an expert to take you to the Hill Inlet Lookout. Suffice to say, the 1.3 km uphill climb will be well worth the stunning vistas.
6. Scenic Flights
The iconic heart-shaped reef can only be admired when seen from the sky.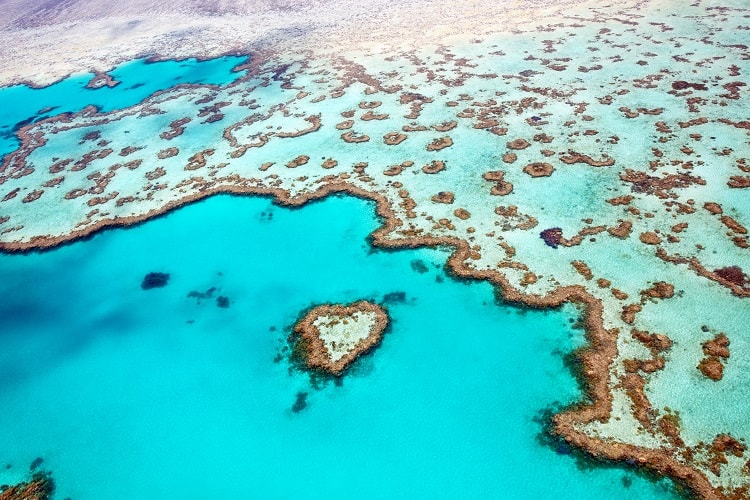 To get this aerial view, book a helicopter ride and take in the arresting beauty of Whitehaven Beach for 20 minutes. Of course, you can also click a picture for the memory to last a lifetime.
Check out our flight over the Great Barrier Reef here:
7. Family Activities And Kids Club
If you're planning a family day out during your stay, there are plenty of choices to keep both the adults and kids happy.
From table tennis courts and games rooms to children's parks, Hamilton Island offers many entertainment options for younger guests.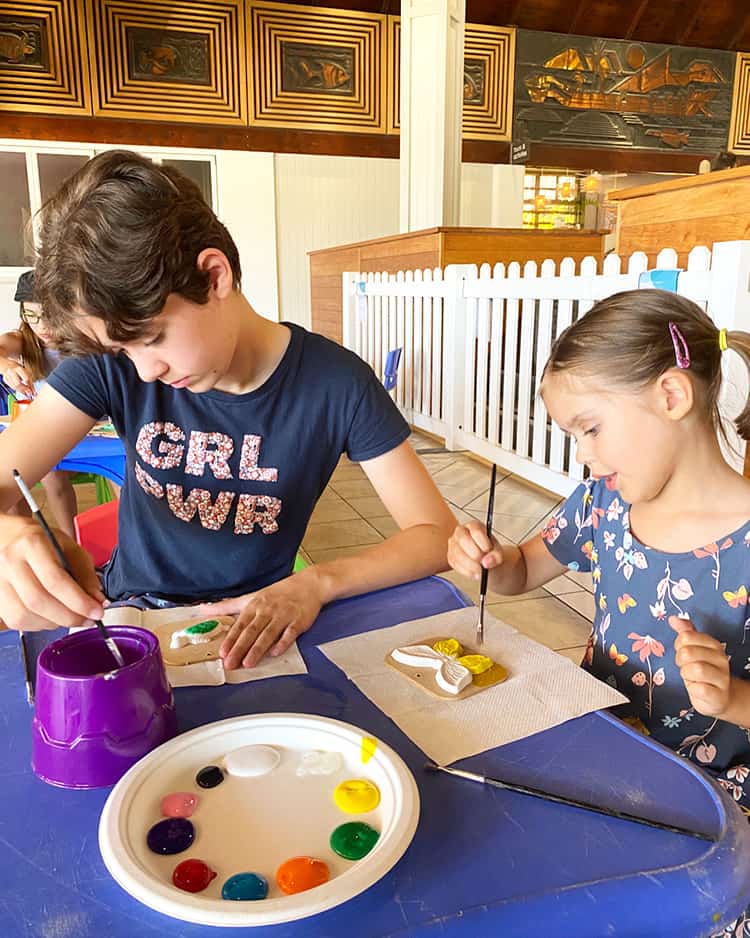 8. Check Out The Wildlife Sanctuary
Wildlife enthusiasts are in for a treat as Hamilton Island sits right in the lap of nature. Indeed, the sea is alive with marine animals that you can spot during sailing and boating expeditions.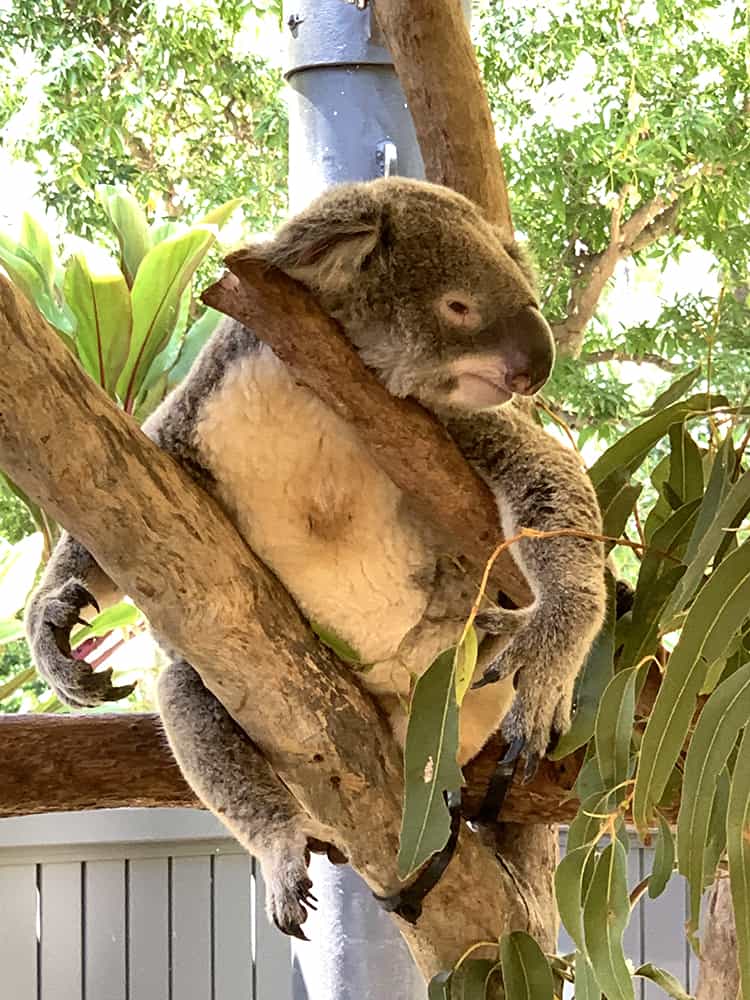 But that's not all. You can plan a trip to the Hamilton Island Wildlife to get up close with Australia's native wildlife, including koalas, kangaroos, crocodiles, lizards, dingoes, and even a talking cockatoo!
9. Hiking
About 70 percent of Hamilton Island remains pristine and uncultivated, only outlined by a network of bushwalking trails.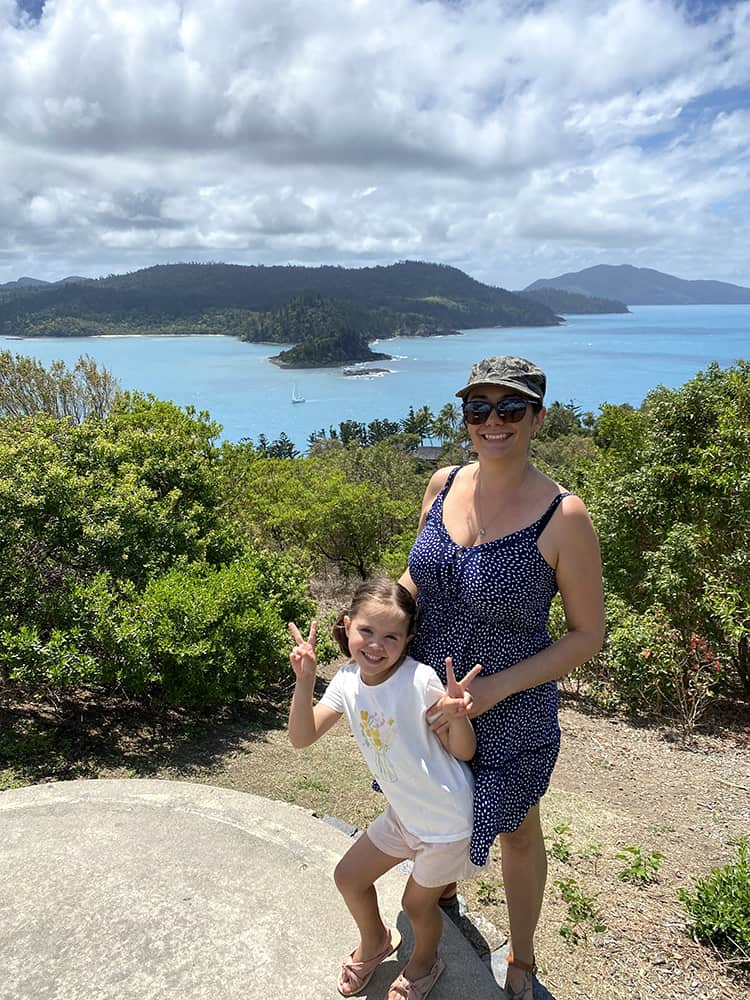 Depending on your fitness level and personal preference, you can pick from various hiking trails that range from moderate to challenging.
10. Sunset Lookout Cocktails At The One Tree Hill
To conclude a day of fun and frolicking, wind down at the One Tree Hill bar perched atop Hamilton Island's hilltop lookout.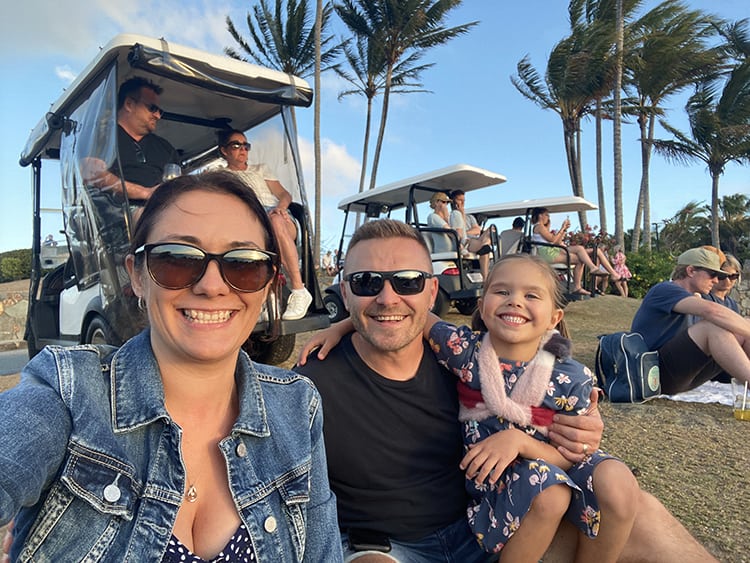 After all, what's better than sipping on sunset cocktails as the day comes to an end?
Final Words
Hamilton Island invites everyone — young or old, to come and experience the beauty of nature and the luxuries of an upscale holiday destination.
Considering how the island is packed with things to do, you won't be sitting idle for a single minute — unless that's how you want to spend the day.
That said, there are plenty of beaches to lounge on, nature trails to explore, sights to see, pools to swim in, and much more. So, go ahead, plan your trip today!
Additional Things to do and to Check Out whilst at Whitsundays: