Known as the best beach in the world, Whitehaven Beach is ideal for those who want to escape the hustle and bustle of big cities.
It is located in the heart of the Great Barrier Reef and has been regarded as the cleanest beach in Queensland. While the vast beach implores you to sit back and sunbathe with a glass of wine, the turquoise water invites you to explore the aquatic life.
Now, you must be wondering how to reach this scenic spot and what activities to indulge in. Well, we've been there, done that! And today, we are going to share our experience at Whitehaven Beach and the tour package we had opted for.
So, without further ado, let's get started…
Getting To Whitehaven Beach From Hamilton Island
Hamilton Island, one of the Whitsunday Islands in Queensland, is approximately 11 km away from Whitehaven Beach, making it easy to commute between the two tourist attractions.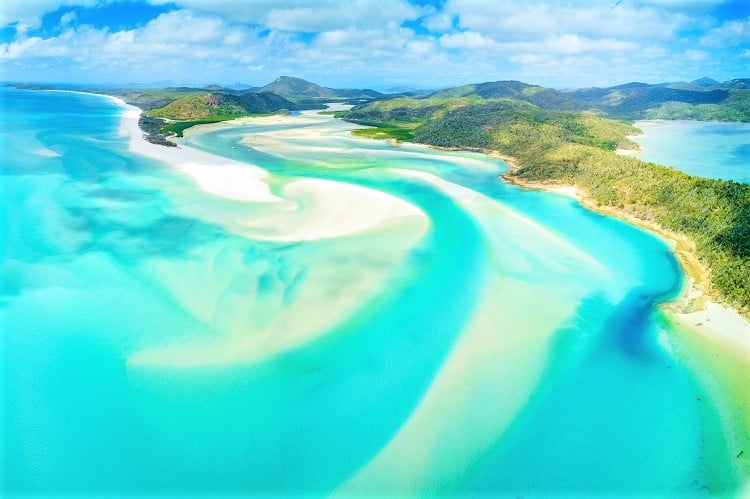 We opted for the half-day tour package by Sailing Whitsundays. Considering the comfortable afternoon timings and the discount offered to families, we thought this tour was ideal for us.
It was a smooth sail from Hamilton Island on an air-conditioned boat with a friendly guide who filled us with many historical insights about the area.
Not to forget that the accompanying view was absolutely breathtaking, so our daughters didn't even realize when we reached our destination!
South Whitehaven Beach
As soon as we got off the deck, we were welcomed by the sparkling water and soft sand of Whitehaven Beach. The beach stretches across 7 km, so there was a lot to explore during the 2-hour halt.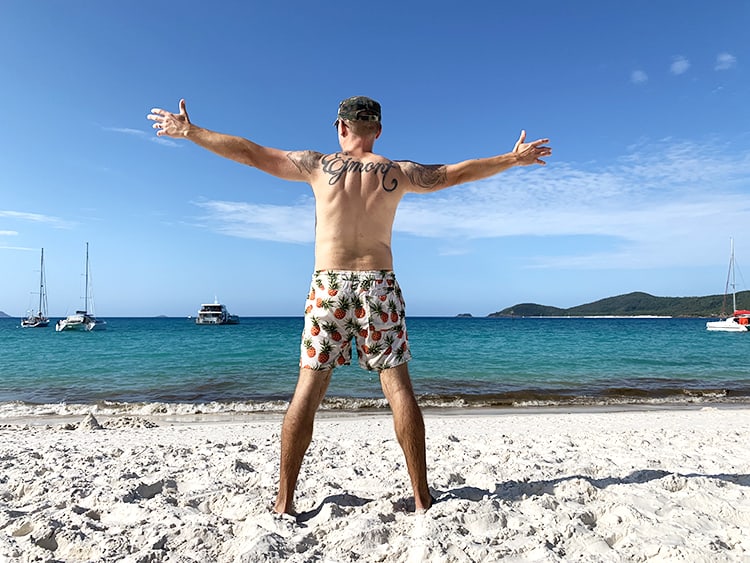 Thanks to the expansive indoor and outdoor seating areas, we could relax and soak up some sun while the kids were having a blast splashing around.
However, note that due to many tourists flocking towards the beach, the constant boating and traveling has polluted the surrounding water.
Since the Great Barrier Reef is one of the most diverse ecosystems in the world, it is our duty, as responsible citizens, to maintain its purity and cleanliness.
Hence, tourists are advised not to take any plants, rocks, animals, and shells from the beaches, as these elements make a safe habitat for the exotic marine life out there.
The South Whitehaven Lookout
Opened for the public in 2019, the South Whitehaven Lookout is a walking trail of approximately 7 km.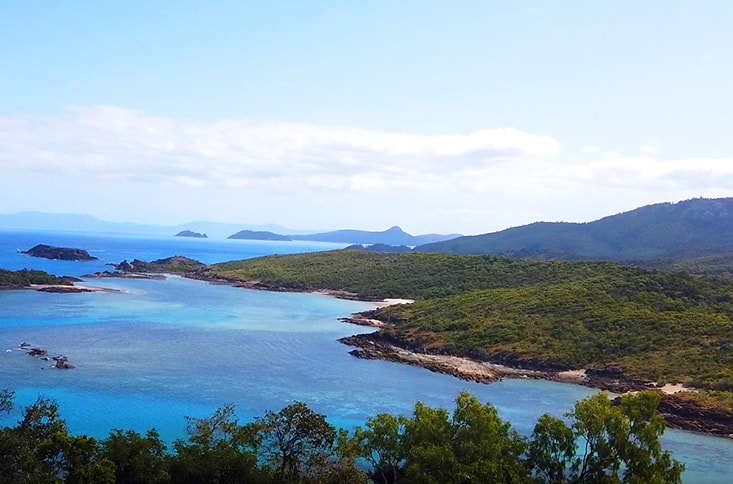 If not in a rush, a beach picnic would be perfect in this sandy area. Or take a dip into the crystal clear water and try snorkeling to witness the beautiful life underwater.
In case you're worried about the walking stretch, it is a beginner-grade walk that requires low-medium level fitness. So, rest assured that the entire family will be able to enjoy the activity and reap the benefits of the fresh surrounding environment.
Inclusions On The Half Day Whitehaven Beach Tour
Coming back to the tour package, it includes a complimentary beach tent, stinger suits, afternoon tea, and a light lunch on the way back to Hamilton Island.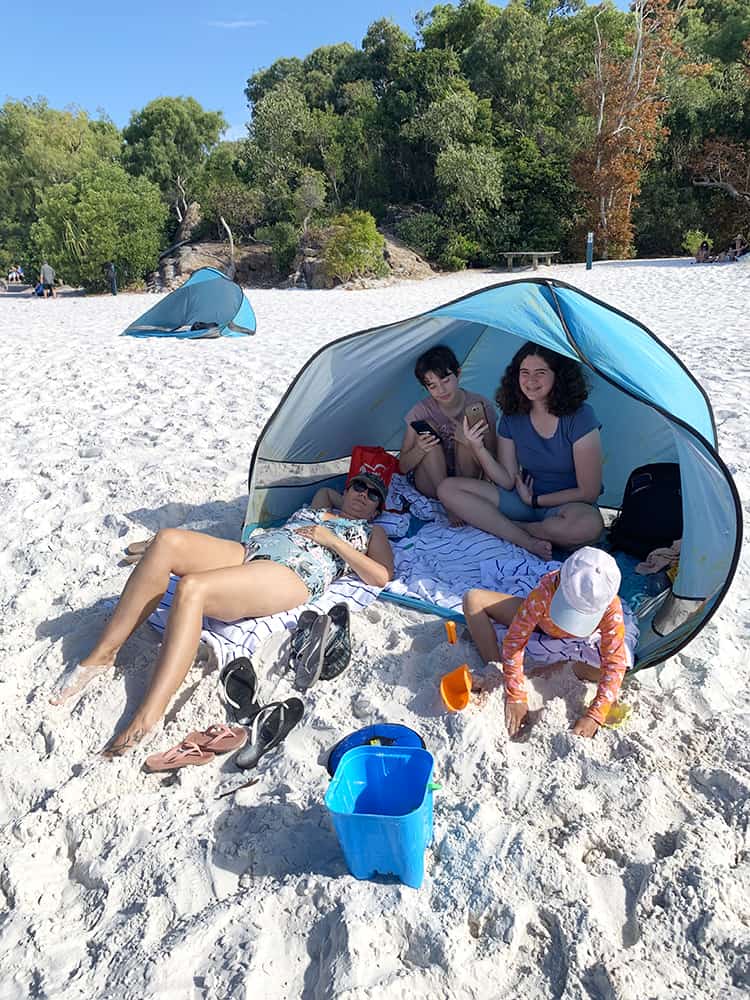 However, you can purchase additional drinks (alcoholic and non-alcoholic) and refreshments, if required.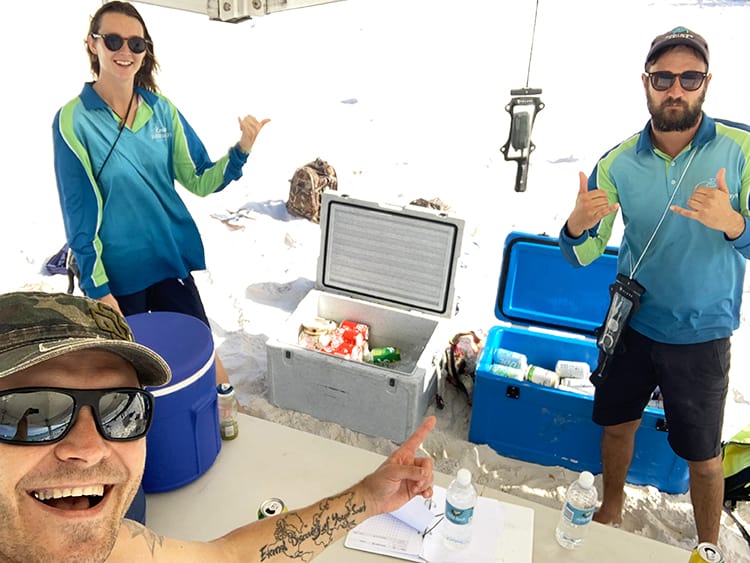 You are advised to carry a photo ID, any type of sun protection (sunscreen, hat, etc.), swimsuit, towel, water bottle, camera, and an additional layer of clothing (during colder months). Note that a photo ID is mandatory to justify your ticket type and enter the boat.
Our Experience
Overall, we were able to spend some quality time at Whitehaven Beach, surrounded by nature's bounty. However, whichever tour package you choose, ensure you check the itinerary carefully.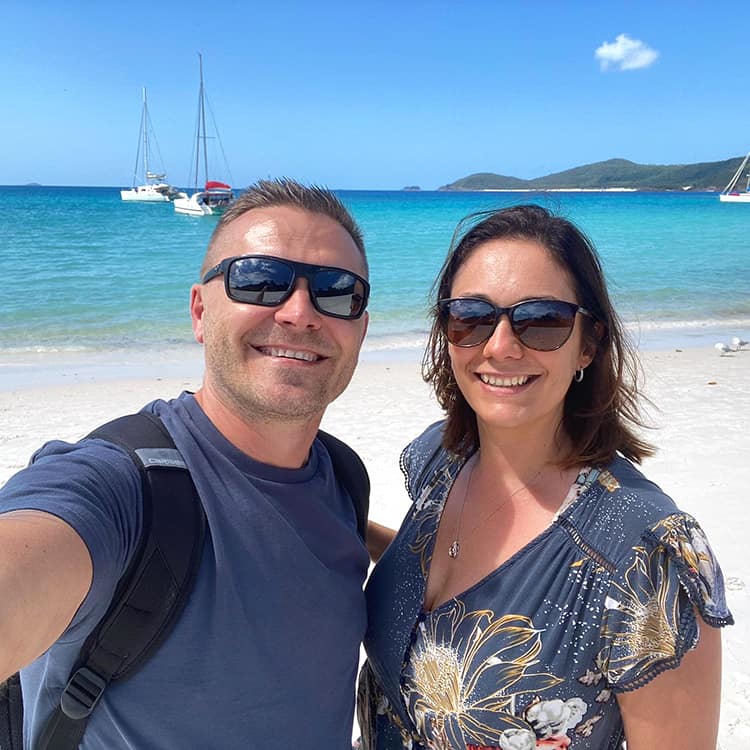 Unfortunately, we made a blunder thinking that the tour includes a visit to the Hill Inlet Lookout. And as you can probably tell, we actually went to the South Whitehaven Lookout, which was quite a bummer.
Nevertheless, our daughters enjoyed feeding the fish and clicking some pictures around the beach. But had we known that this half-day tour did not include the Hill Inlet Lookout, we would have definitely looked into other options.
Conclusion
So, that was our bittersweet experience at Whitehaven Beach! We hope you can learn from our mistake, and opt for a suitable tour pack.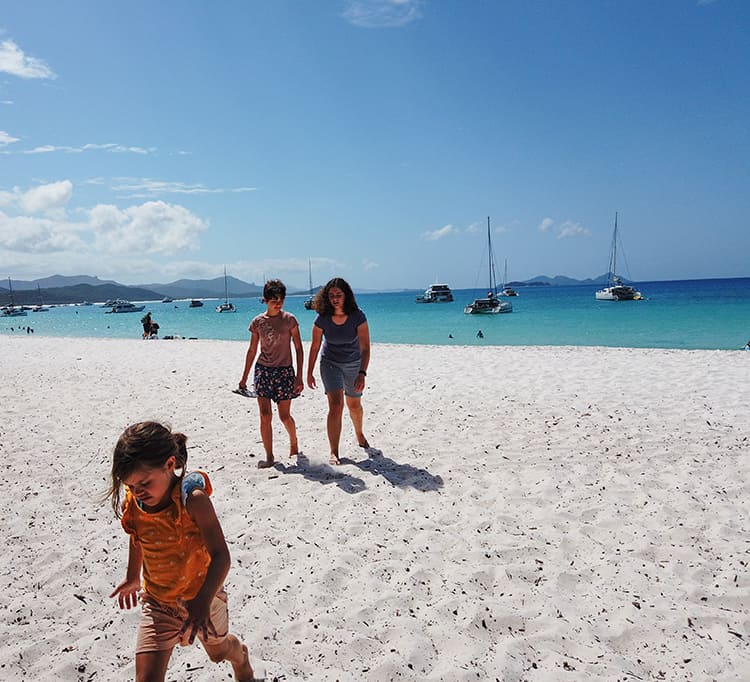 But we would still recommend this afternoon tour by Sailing Whitsundays for families who are short of time and budget. Overall, we had a pleasant experience, and we are sure you will, too!
Additional Reading: