Are you looking for the best Christmas vacations for families?
Our list of 15 best family Christmas vacations has got you covered!
Christmas is a time to relax and reflect on life. It is, even more, fun when you celebrate it as a family. It is a great bonding opportunity, as you eat, have fun and open gifts together.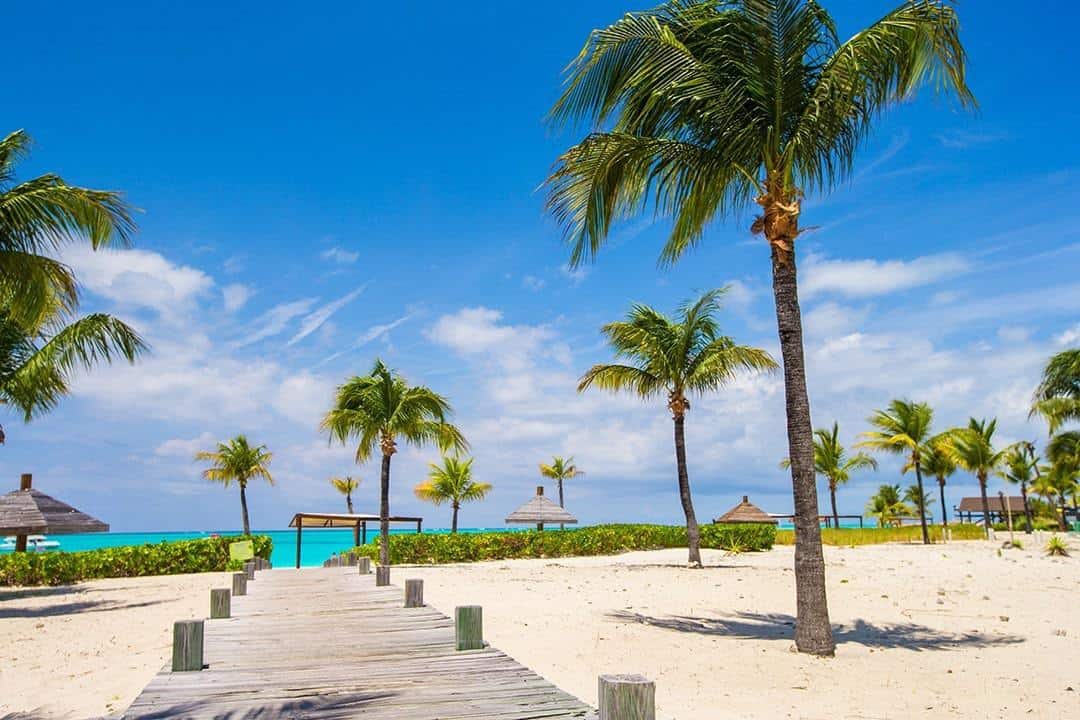 Whether you stay at home or whether you choose one of these family Christmas trips, ultimately it is simply about being together!
For a change of environment, it is worth considering one of these 15 best family holiday destinations in December for a lovely Christmas break.
---
Best Christmas Vacations for Families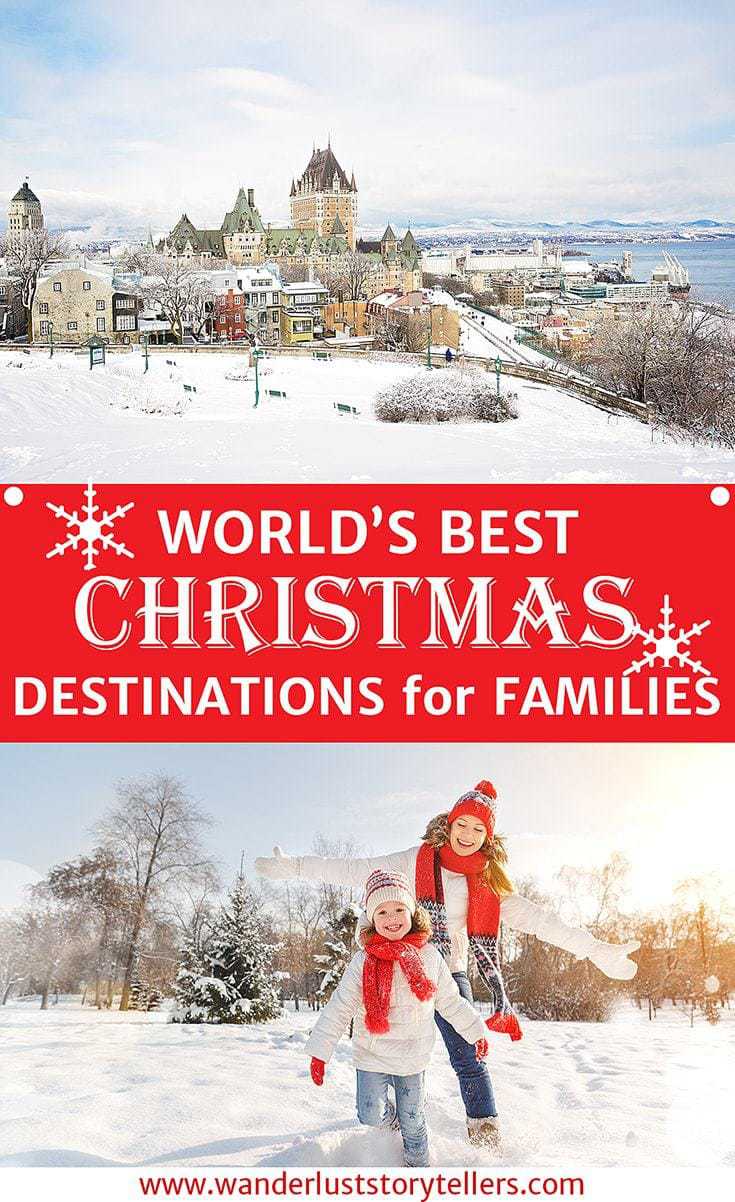 Below you will find out the list of the 15 best places to go for Christmas with kids. From destinations right around the world, something to suit those after either a white Christmas or those who prefer to spend their Christmas family holidays in the warm sun.
Here are 15 ideas of places to go for Christmas with family.
1. Lazy Days in the Bahamas
The Bahamas is one of the best Christmas holiday destinations for families and definitely one of the best Christmas beach vacations for families.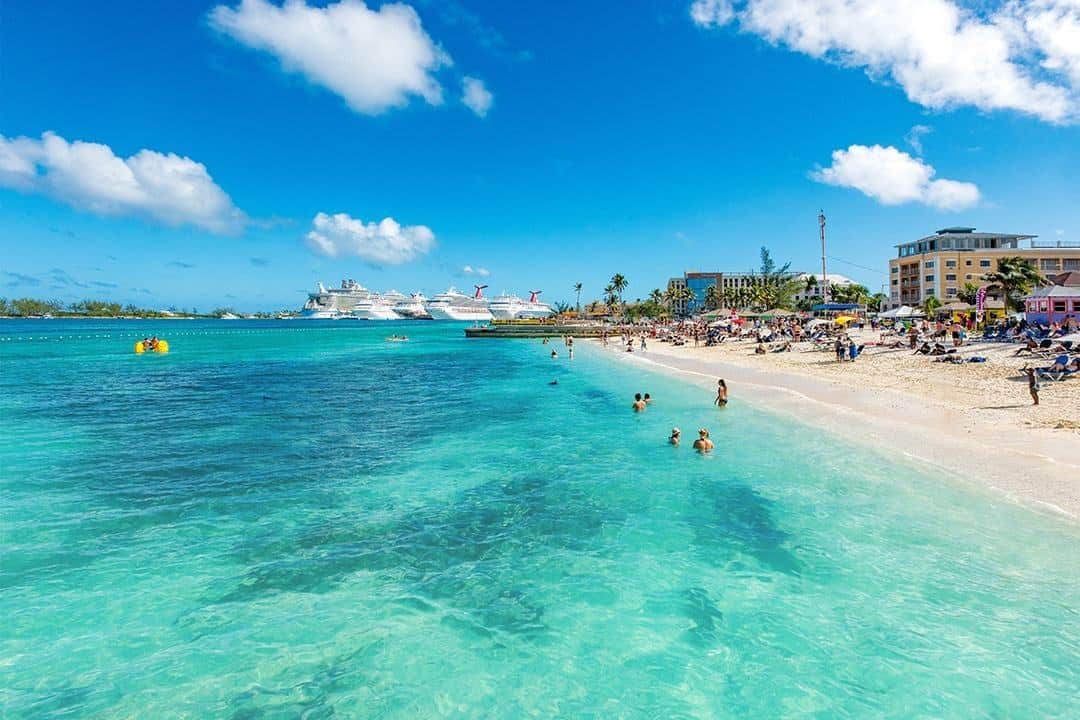 The Bahamas is known for its sandy beaches and island-style weather. Consider Melia Nassau Beach for your Christmas vacation with kids. You could also head to The Abacos with your kids.
There are some beautiful family-friendly beaches; easy access for fun boat trips or maybe you want to take the kids snorkeling. If snorkeling is on your list of things to do, make sure to take some water shoes with you so your kids don't hurt their feet on the coral (you can find a list of the best water shoes for kids or the best water shoes for toddlers here).
Don't forget to indulge in some beachside pampering while your kids play in the sand.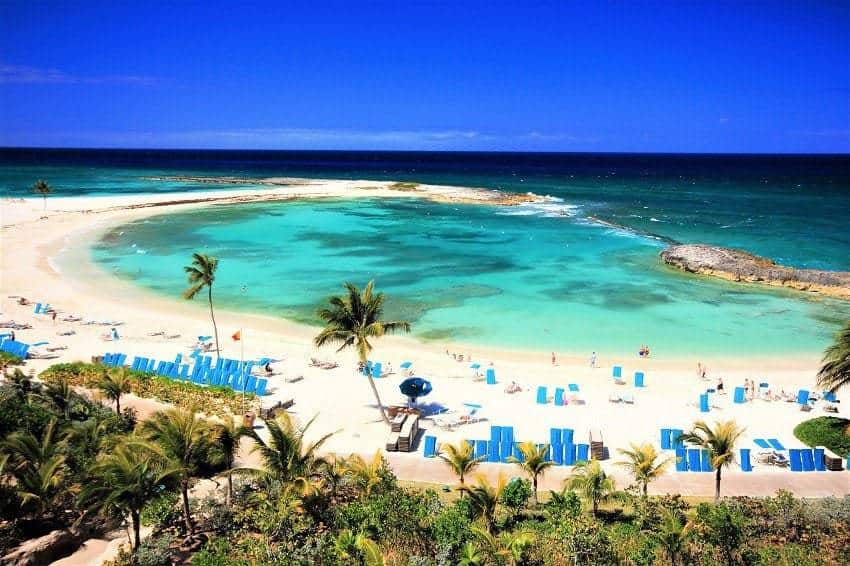 The Islands Of The Bahamas have great family-friendly hotels such as Atlantis. Atlantis is like the Caribbean Disneyland.
The resort features 11 pools, a 141-acre water park, a speedway for racing remote control cars, and a marine habitat with sharks, stingrays, and dolphins to swim with. And that is only just a sample of the activities and amenities on offer.
>>>> Check out availability at Atlantis here
>>>> Grab cheap flight deals to the Bahamas here
---
2. Beach and Desert Adventures in Dubai
Dubai is not only a business destination but also a place to enjoy Christmas vacations for kids.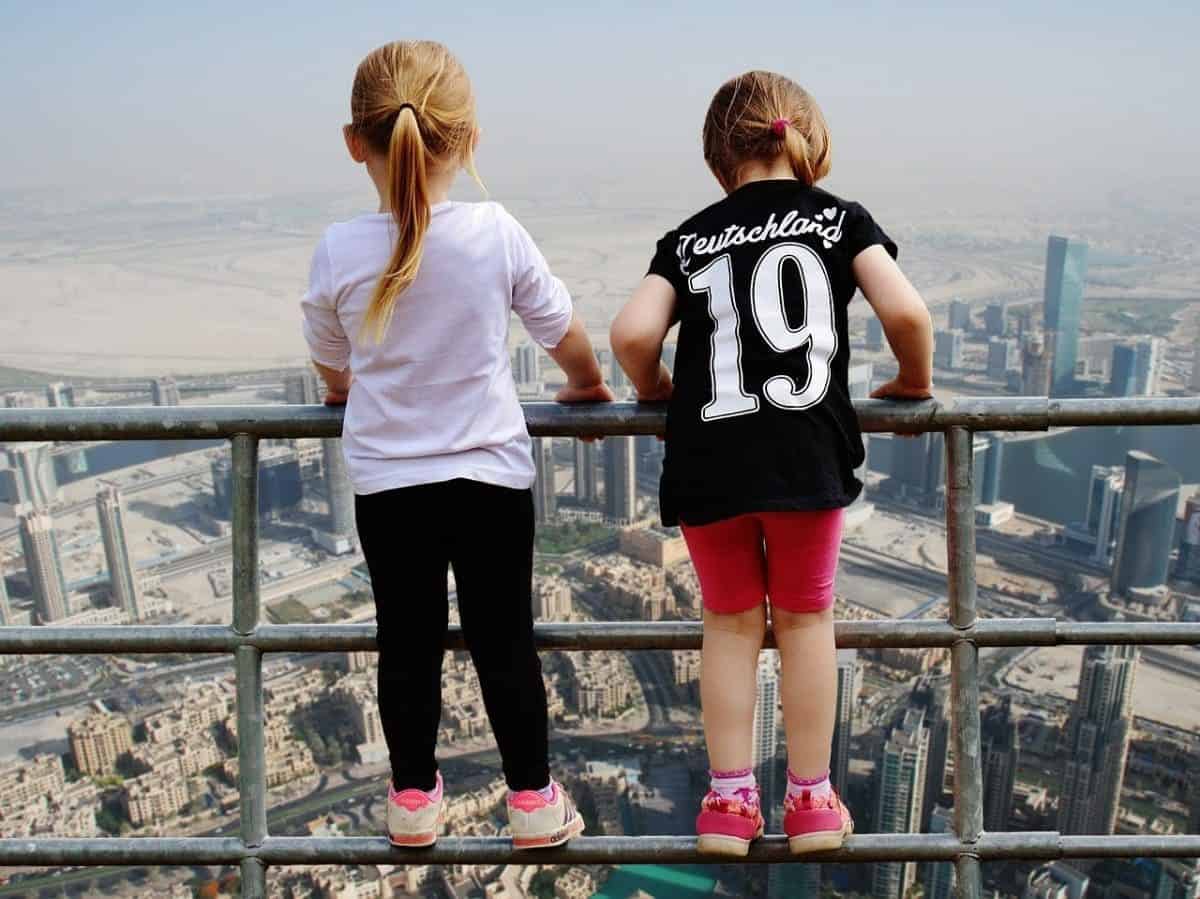 It has family beach clubs that are great for children. The theme parks provide memorable experiences.
Walk to the beach after you have had fun at theme parks. If you love yoga and meditation, beaches are great places for that.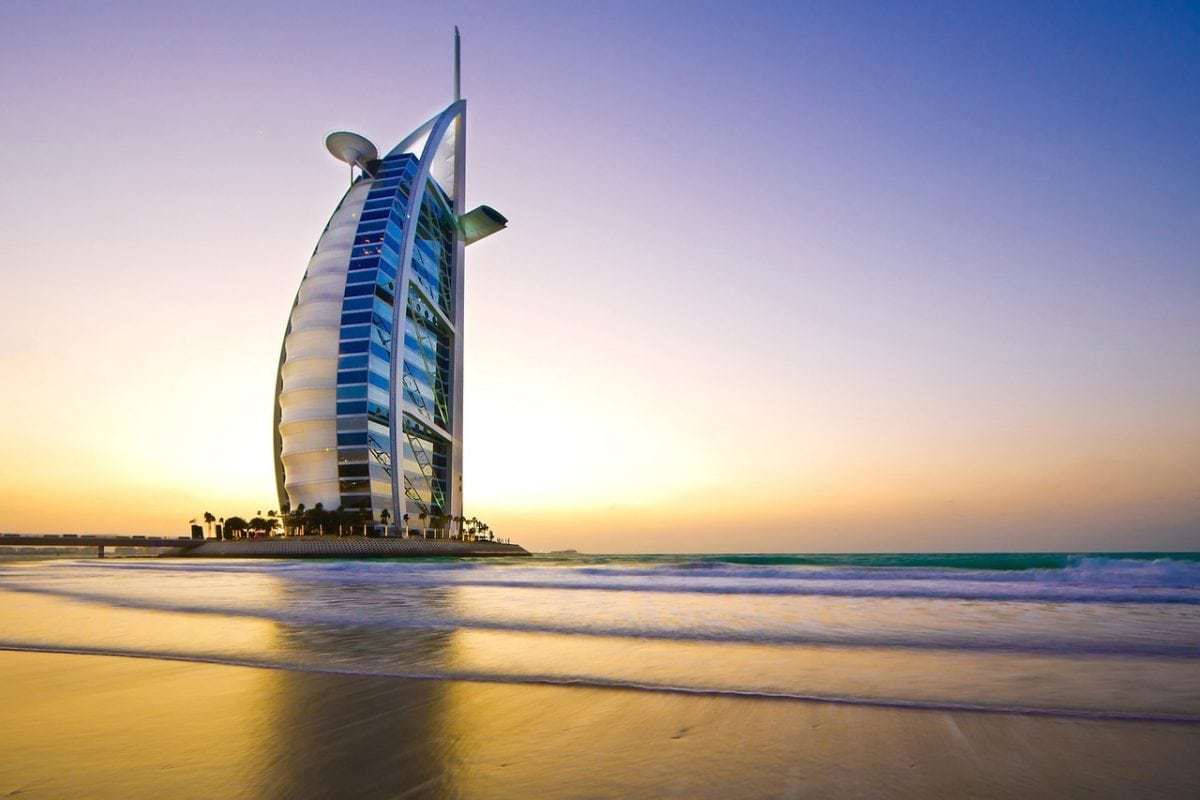 With super popular tours such as the Red Dune Desert Safaris with BBQ and Dubai Red Dunes Desert Safari: BBQ, Falcon & Sandboarding, you will have fun exploring the dry areas.
Enjoy viewing the sand dunes and taking as many photos as you can. Remember your camera as you pack for that matter.

There are so many more reasons why Dubai is one of our top Christmas getaways with kids and it ranks as one of the best places to visit for Christmas with family!
>>>> Grab cheap flight deals to Dubai
>>>> See the best time to visit Dubai
---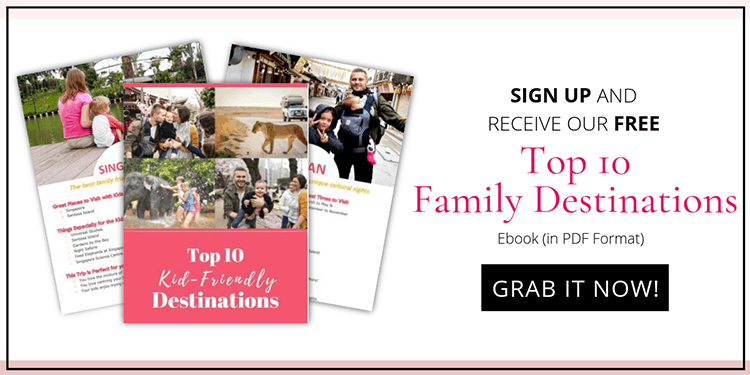 ---
3. A Caribbean Island Holiday at Jamaica
Jamaica is known for its rich culture. It has amazing places to go to enjoy Christmas with your family.
One of the really great places to stay at Christmas with children in Bluefields Bay. It has six private villas, which allow families to have quality time together.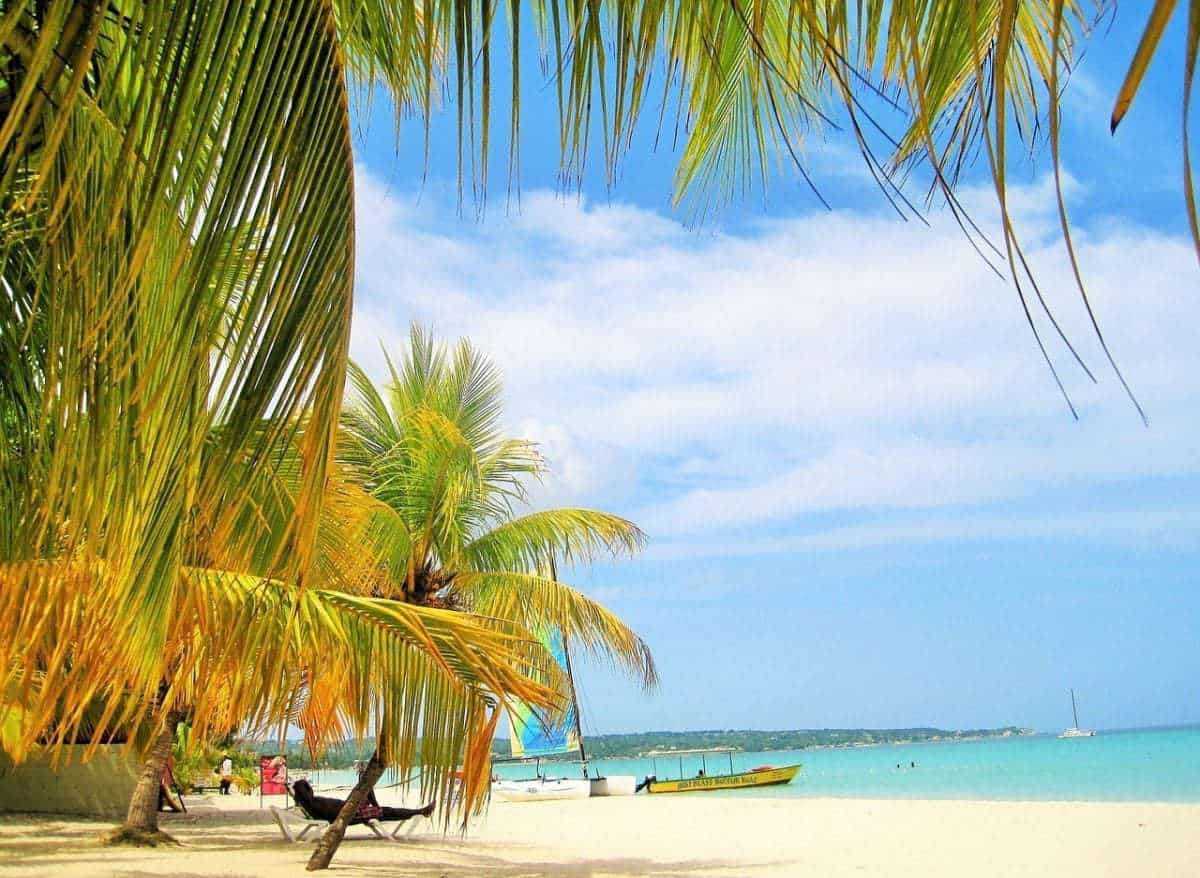 Christmas is a time to relax. Jamaica has so much on offer, from lazy days on sandy beautiful beaches to snorkeling to hiking through the rainforest to find another stunning waterfall.
Don't forget about the famous blue lagoon and if you are feeling adventurous there are plenty of road trips to explore.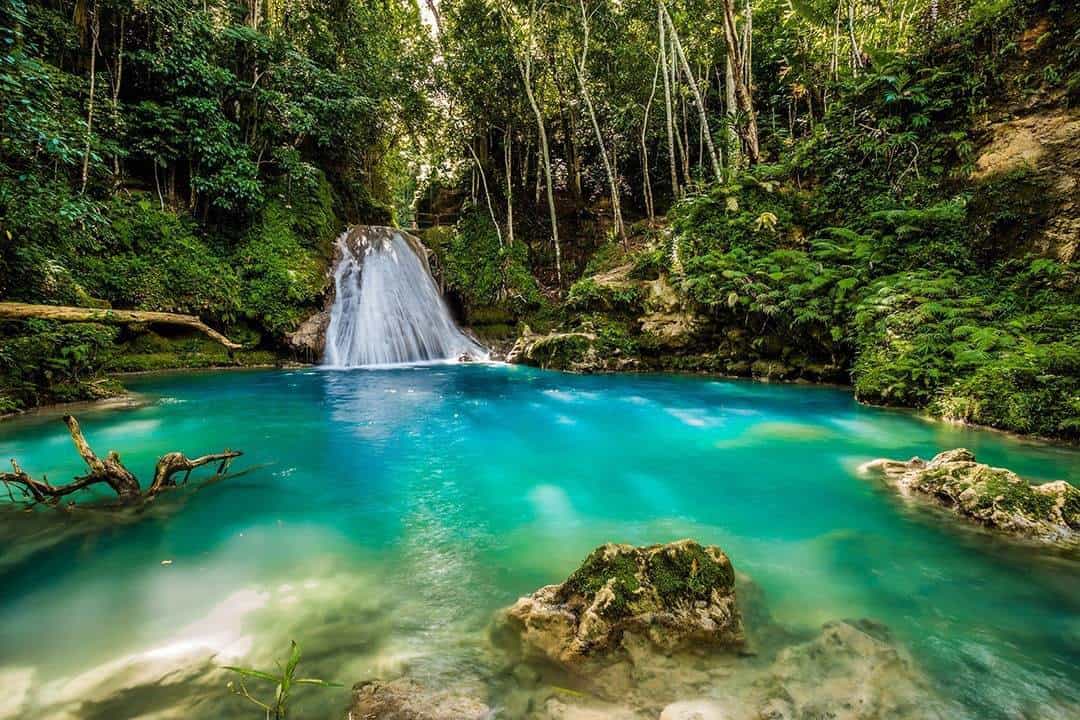 Island holidays are some of the best Christmas family vacation ideas and the best Christmas getaways for families, don't you think?
>>>> Check out availability at Bluefields Bay here
>>>> Grab cheap flight deals to Jamaica here
---
---
4. Wintery Holidays in Quebec, Canada
Looking for some cold snow-fun-filled family Christmas destinations? Christmas in Canada comes when the weather is cold. But who doesn't love a white Christmas?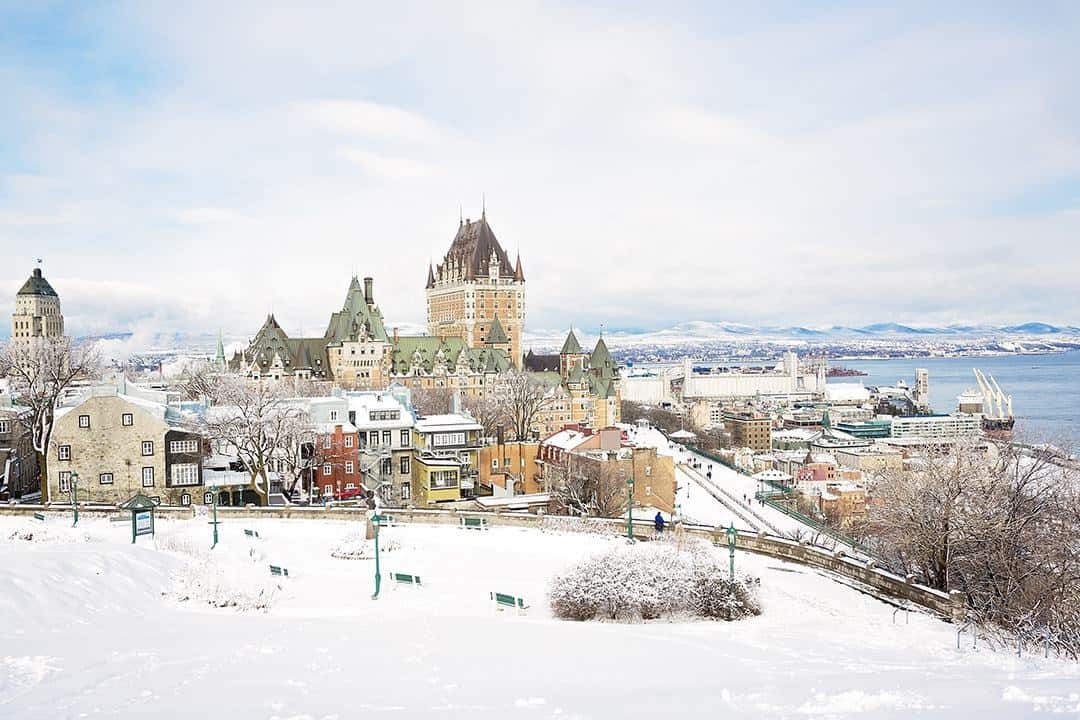 Quebec has loads on offer for families during the Christmas season, such as the German Christmas Market, a true Christmas Village where the snow, lights, and European architecture create a magnificent setting, as well as a selection of Christmas-themed tours.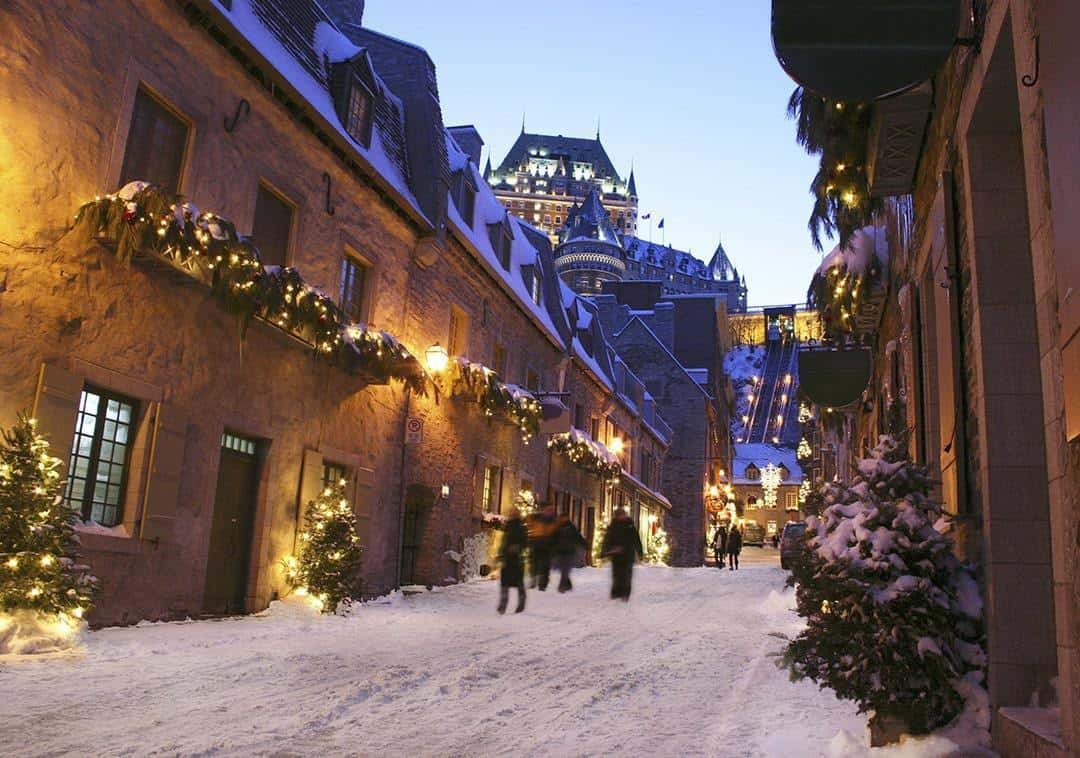 Add in the fact that the kids can enjoy a large variety of snow activities. There really is something really magical about Quebec at Christmas time!
>>>> Grab cheap flight deals to Quebec here
---
5. Cape Town, South Africa
South Africa is an amazing country to visit for family Christmas breaks. At this time, the weather is usually conducive (summer) to enjoy as many activities as you like.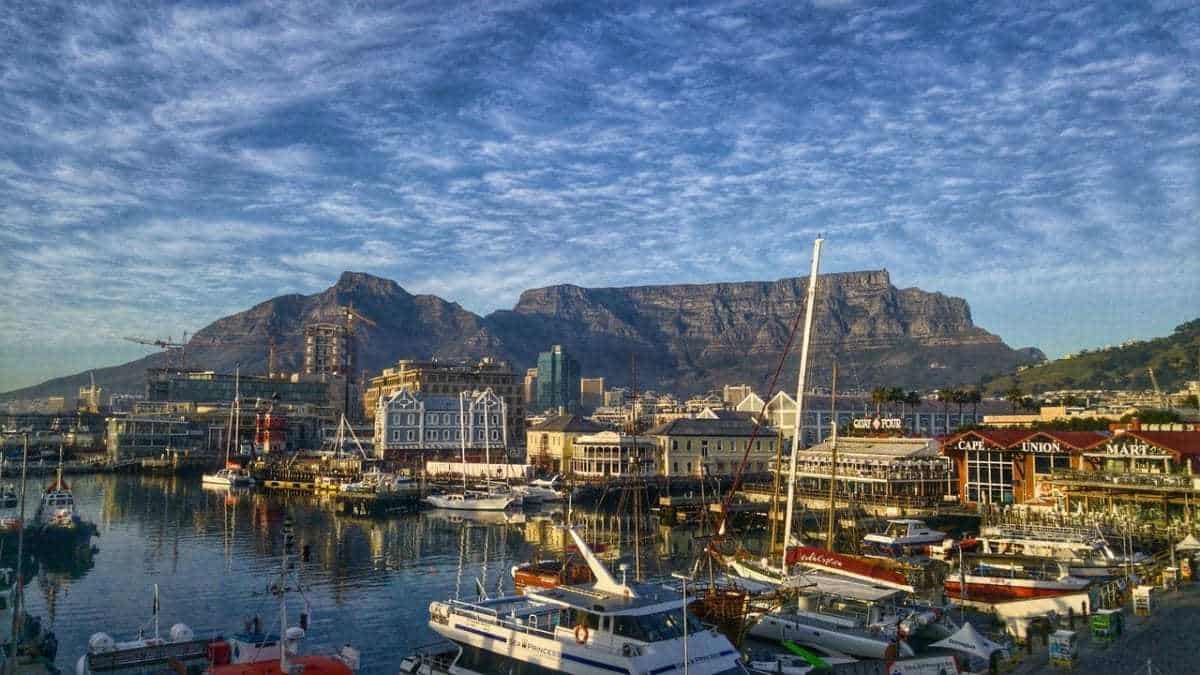 The most popular thing to do here is to of course head up to Table Mountain via the cable cars.
Not only will the kids love the experience of the ride up, but they will also most likely spot a lot of wildlife on the mountains as well.
Talking about wildlife, two other popular activities are to go and visit the gorgeous little penguins at Boulders Beach, as well as head out on a boat to see the seals on Seal Island.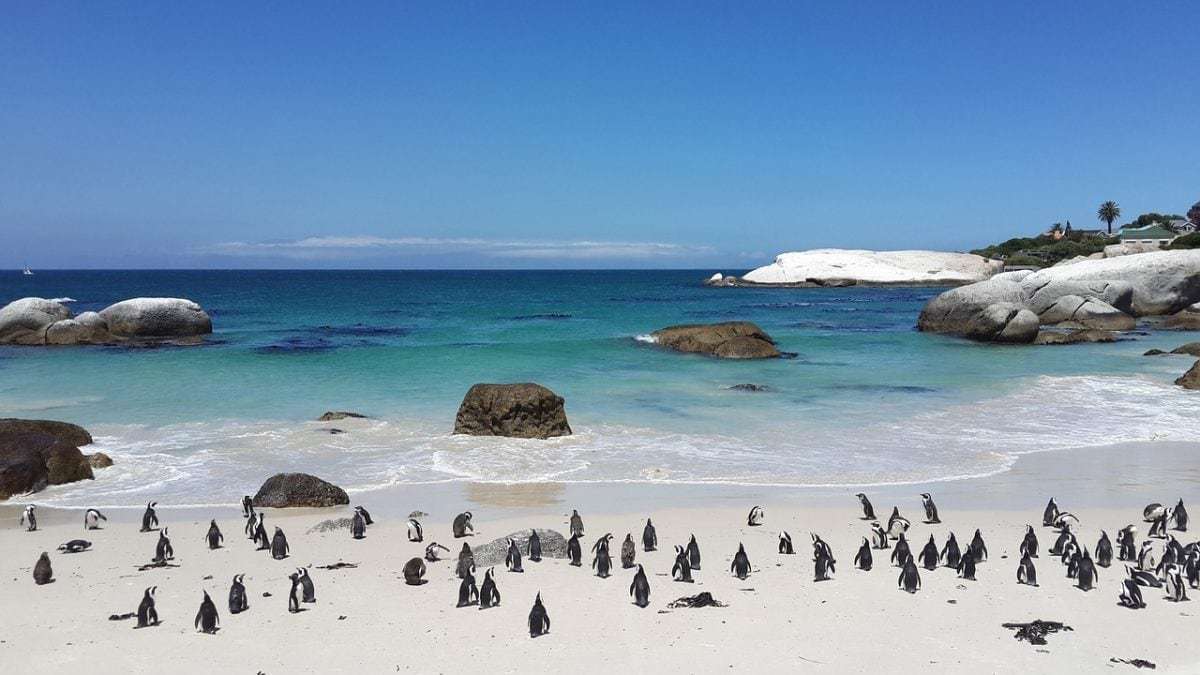 There are museums if your children wish to learn more about apartheid.
Malls and boutiques are all over the place offering high-quality items. 
You can go for boat rides or simply relax on one of the stunning beaches. Such a fantastic destination for family Christmas holidays.
Cape Town is a great destination to visit with kids of all ages. It is a very baby-friendly city. Here is our helpful guide to planning a visit to South Africa with a baby (or toddler).
>>>> Grab cheap flight deals to Cape Town here
__________________
6. Santa's Lapland in Finland
Any place with the word Santa in it is a great destination for your family vacations for Christmas.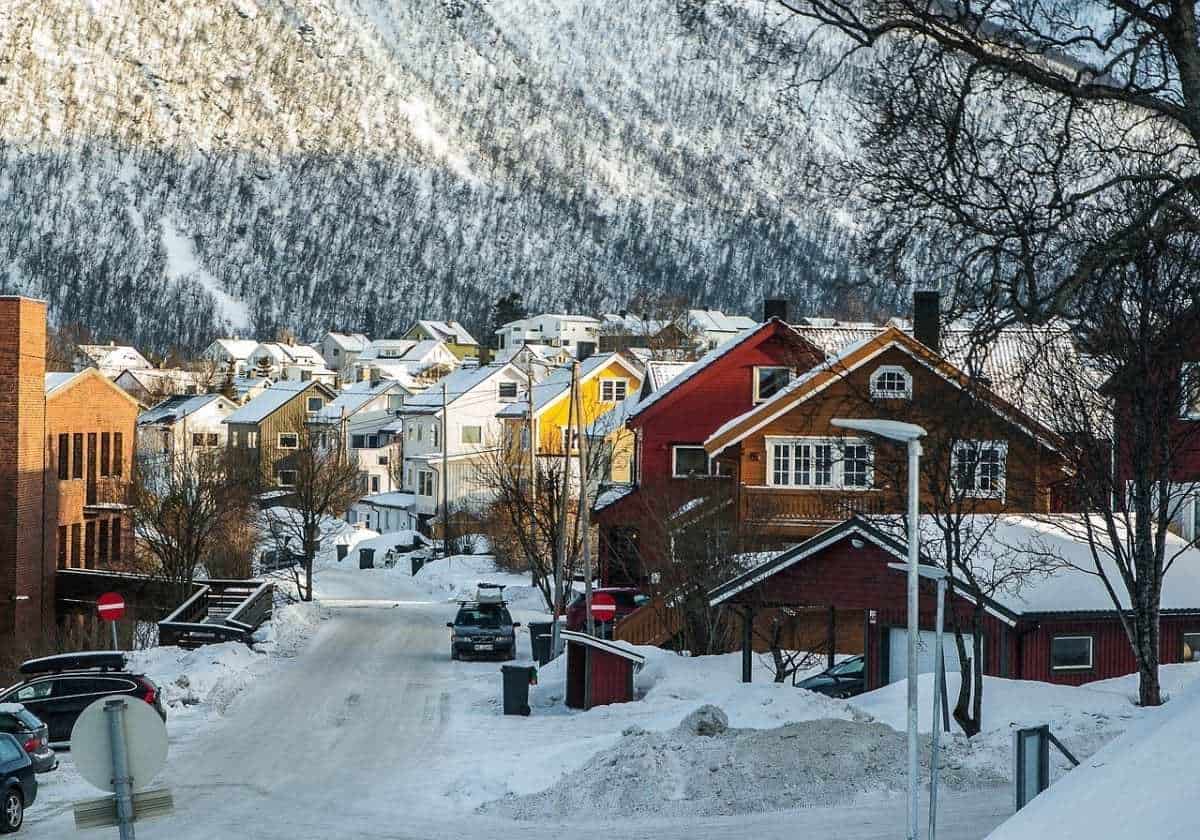 This place has wildlife to marvel at such as hares and Arctic fox. Considering Christmas in Finland is during the cold season, prepare to engage in fun activities such as snowmobiling, dog sledging, and toboggan racing.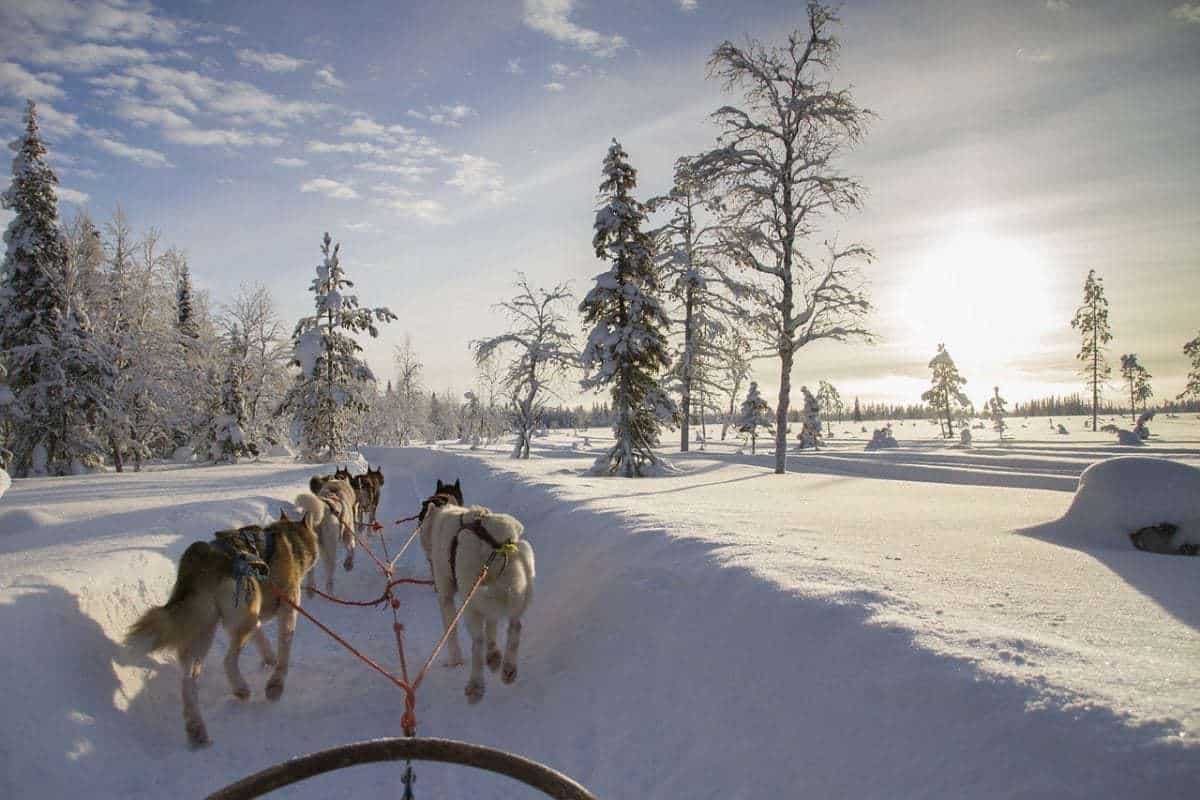 During the night, the Northern Lights look amazing that you will not help but stare for a while.
The Santa Control Center is great for kids. There is also an ice gallery for extra fun. Christmas trips for families doesn't get much more Christmas themed than this!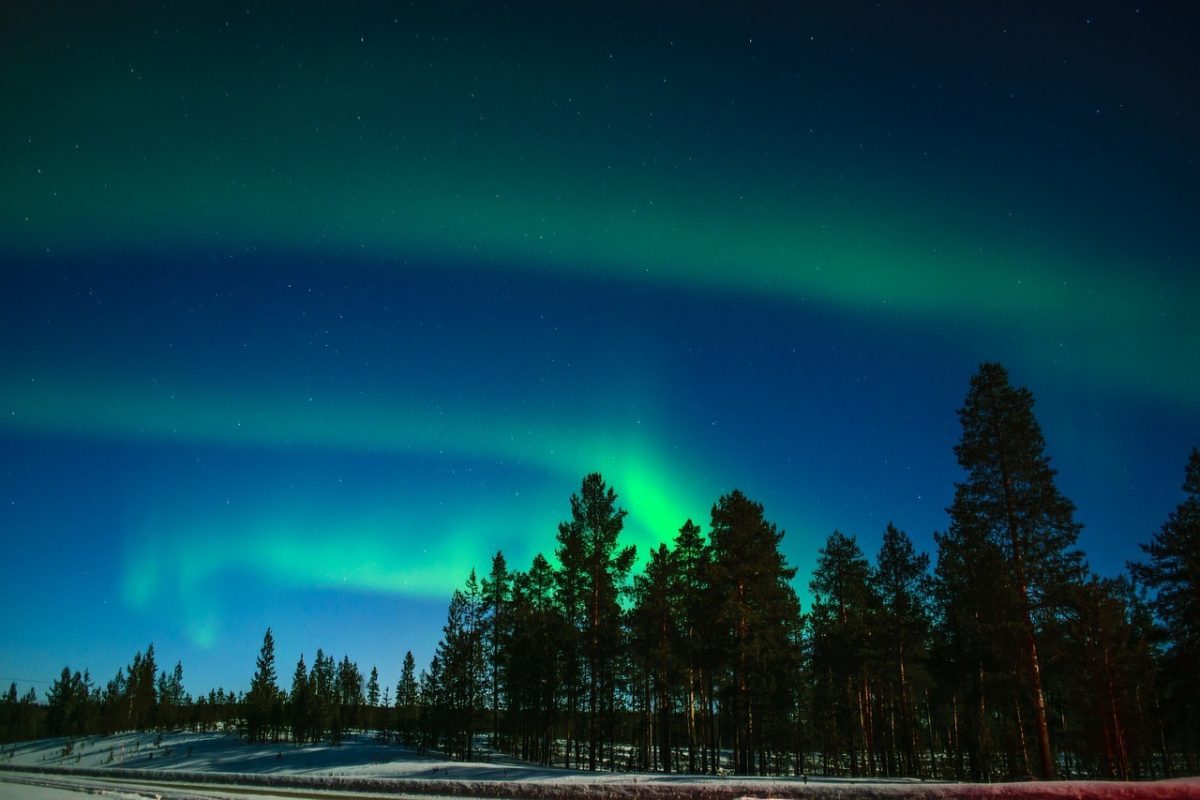 This is one of our top and best Christmas holidays for families and has to be one of the best Christmas family holiday destinations that involves plenty of fun!
>>>> Grab cheap flight deals to Finland here
__________________
7. Have a Magical Christmas at Disneyworld, Florida
Disneyworld is the dream vacation destination for any child who knows the contribution of this place to film.
Take your kids to Disneyworld in Florida and let them enjoy seeing the different activities at this place. They range from cultural shows to viewing the castle.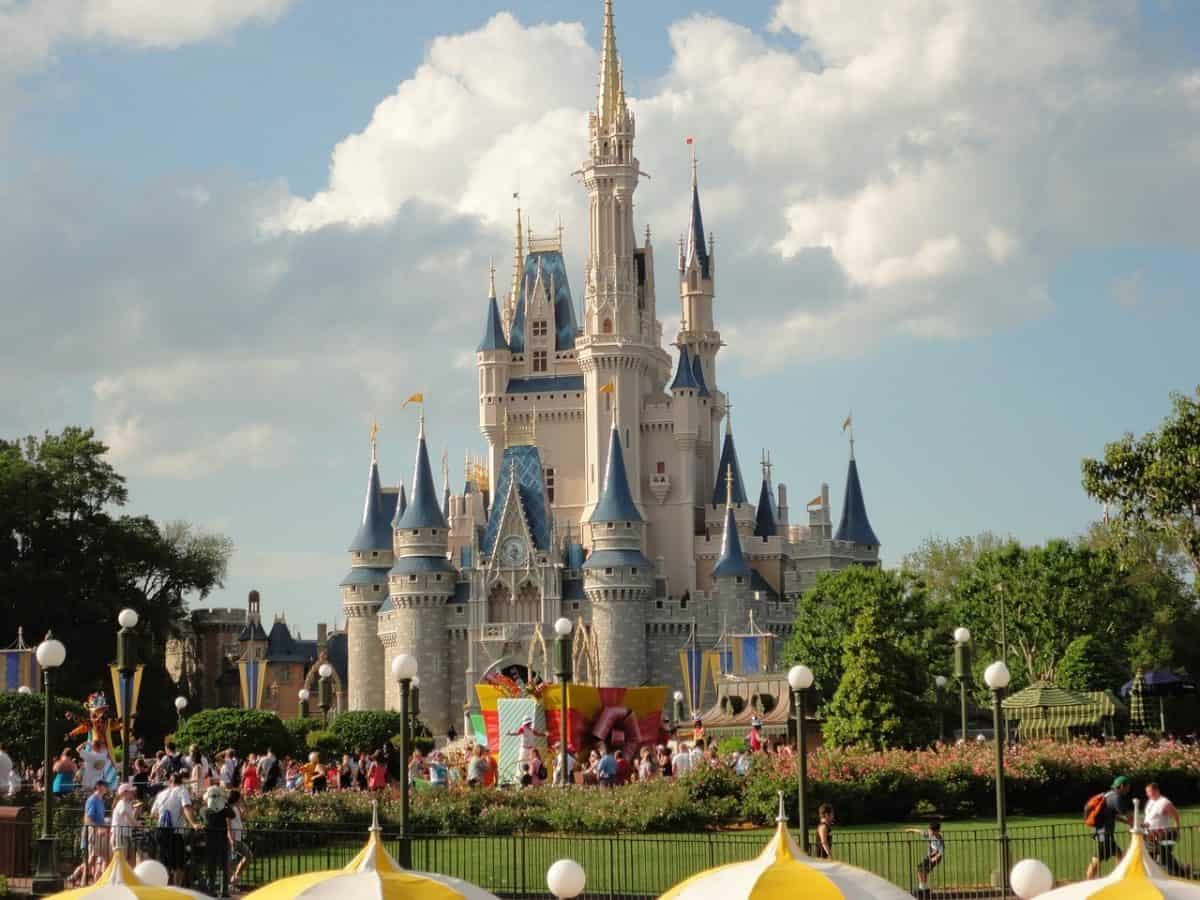 On Christmas, the ''Epcot Center's Holidays around the World'' is the spot to be. It showcases how different cultures celebrate Christmas.
>>>> Grab your Disney World tickets online here
>>>> Grab cheap flight deals to Florida here
__________________
__________________
8. Santa Claus Village, Finland
For a truly unique and unforgettable experience, head north to Finland's Arctic Circle. Not only will your kids get to meet Santa himself, but they will also enjoy scouting out his reindeer throughout the forests.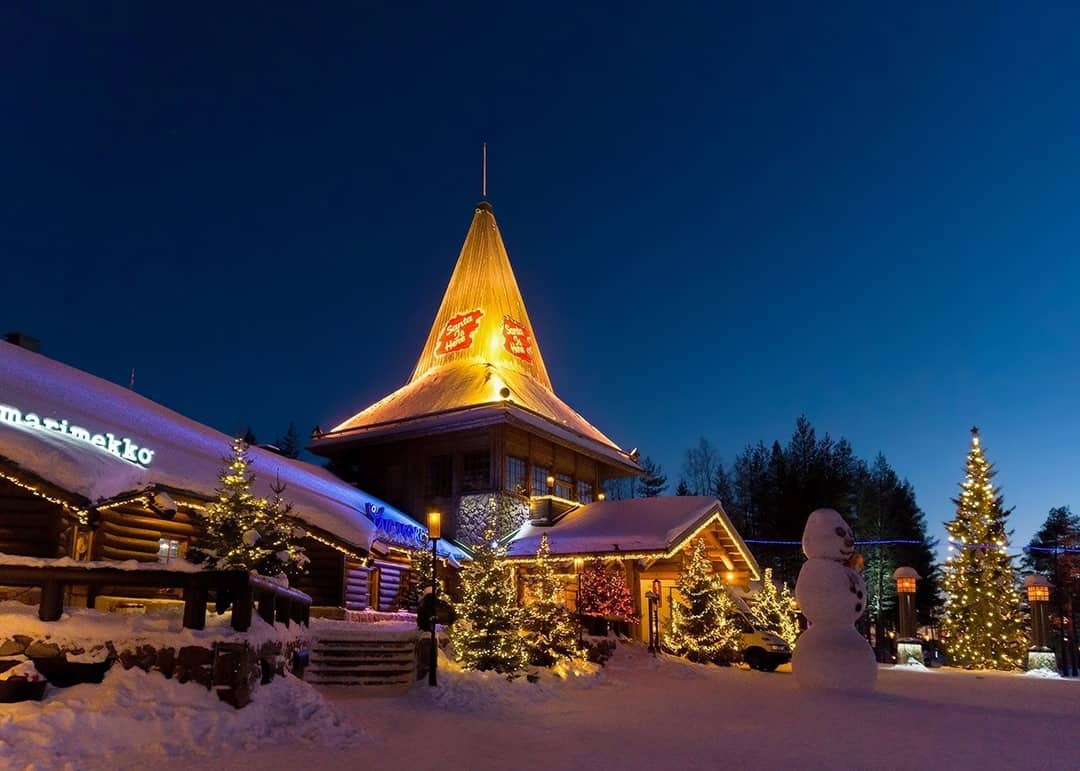 Spoil the kids and take them to the amusement park called Santa Park not far from the village or head out to enjoy some of the wintertime snow activities on offer.
This holiday might be a tad expensive, but it truly will be one to remember! I recommend that you look into it and see if there are any Christmas vacation packages for families available for next this year!
>>>> Grab cheap flight deals to Finland here
__________________
9. Enjoy a Tropical Christmas in Turks and Caicos
If you have already been to the Bahamas for Christmas, Turks and Caicos should be your next destination. It is one of the Caribbean islands and has a lot to offer for your Christmas celebration. Perfect for those after one of the best tropical Christmas vacations for families.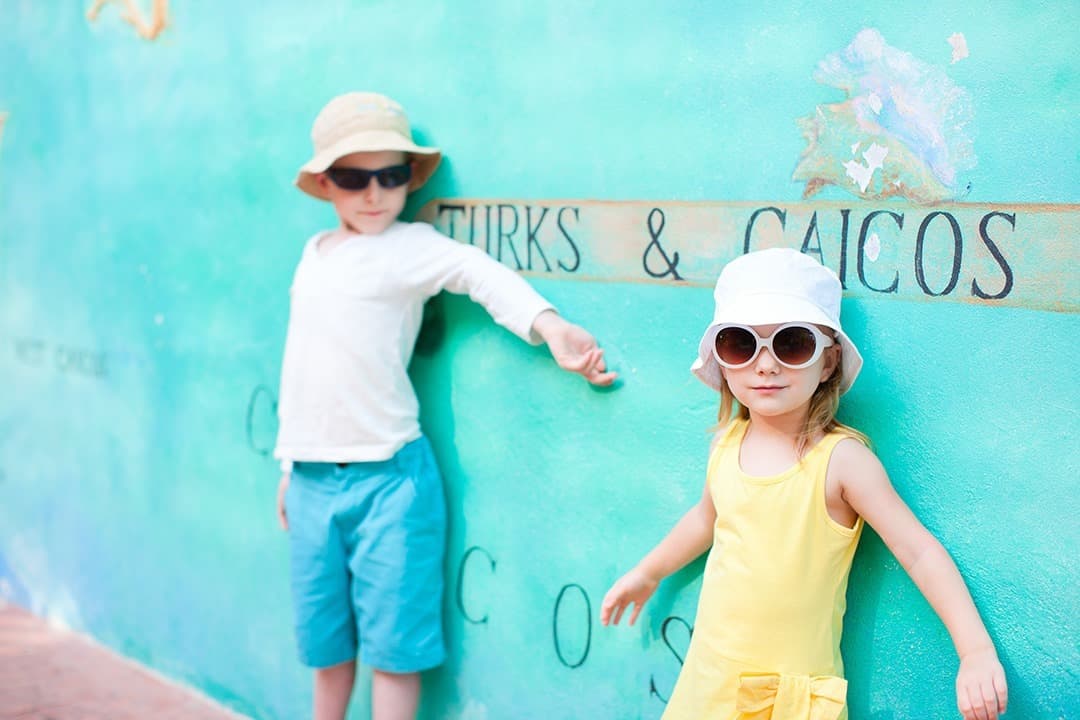 There is a variety of accommodation here including hotels and villas. Be sure to find one that suits your family size. The villas, for example, have kitchens where you can prepare that meal you have missed a lot after eating much of the local cuisine.
Enjoy the 45,000-square-foot water park, which includes a surf simulator, lazy rivers, and waterslides. Wake up to the refreshing breeze on the island and enjoy the beauty of nature.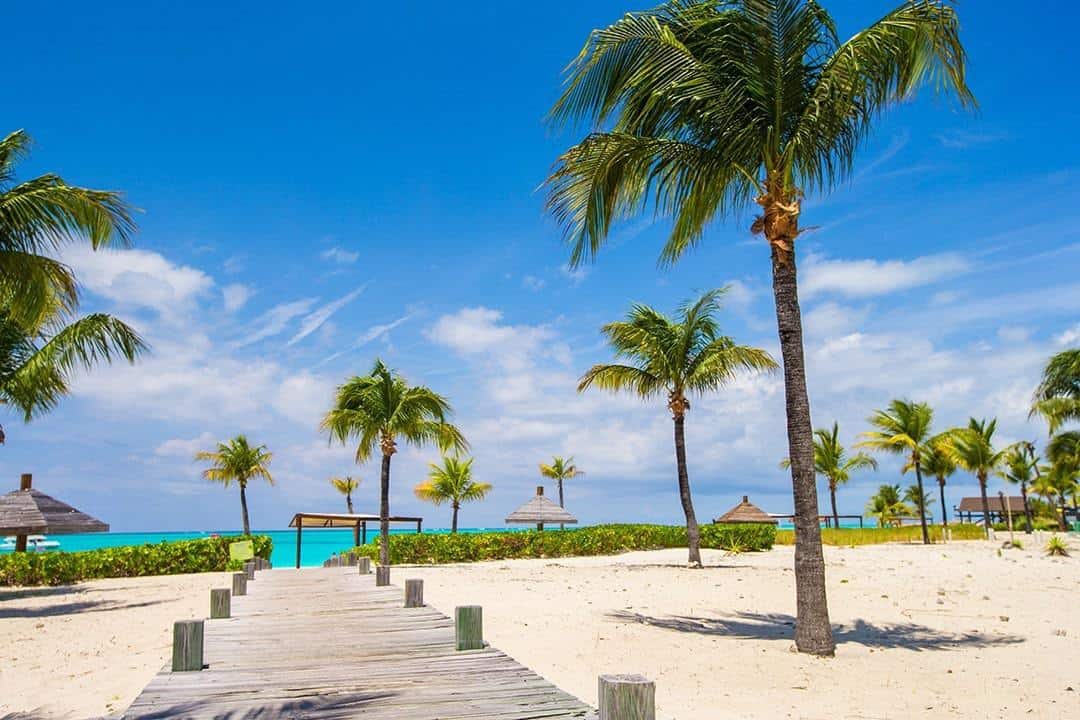 A beach is a great place for your children to enjoy playing around. The restaurants offer drinks and food for all of you to try out.
Turks and Caicos have got it all, and that is why this is on our list of the best Christmas trips for families and ranks as one of the best Christmas destinations for families!
>>>> Grab cheap flight deals to Turks & Caicos here
__________________
10. Soak in Some Aussie Warmth in Sydney, Australia
Sydney is one of the main cities in Australia. If what you are looking for in a vacation destination is experiencing the city life, then you are making the right choice going to Sydney.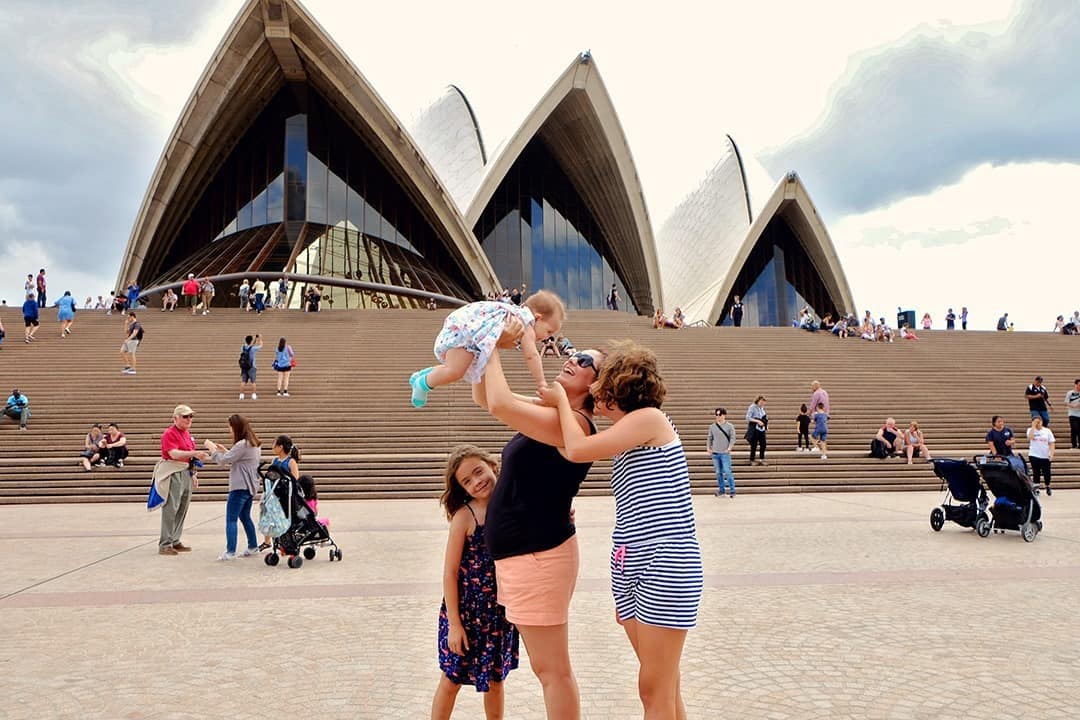 Christmas in Sydney is a big event. The streets are always lit up, the highlight being the Martin Place Christmas tree.
The air is filled with Christmas music and free family concert in Hyde Park. There are actually street choirs singing carols during the festivity.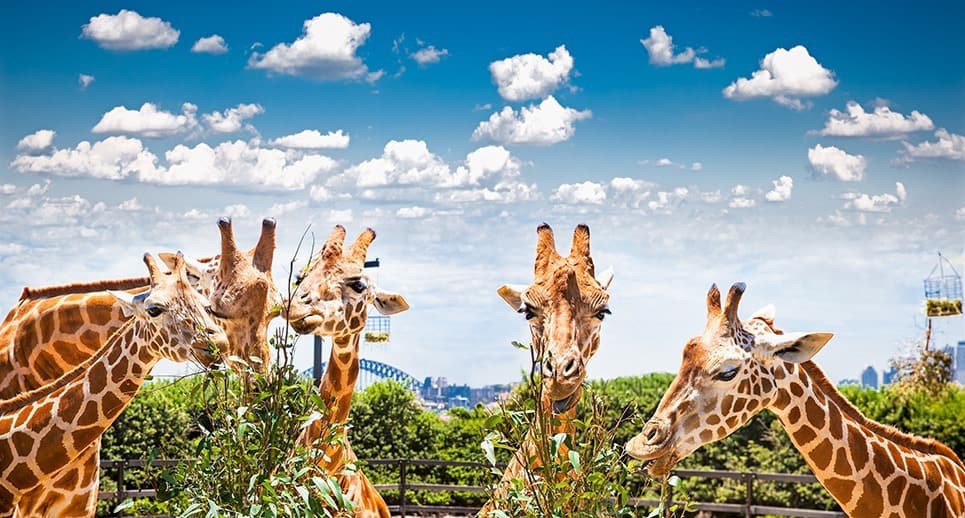 There are parks and beaches to enjoy on Christmas day. Go to Taronga Zoo and enjoy seeing Australian wildlife.
Take a cruise and enjoy the blue waters. There is a lot to see in Sydney considering it is a CBD. There are boutiques, restaurants, and store to enjoy.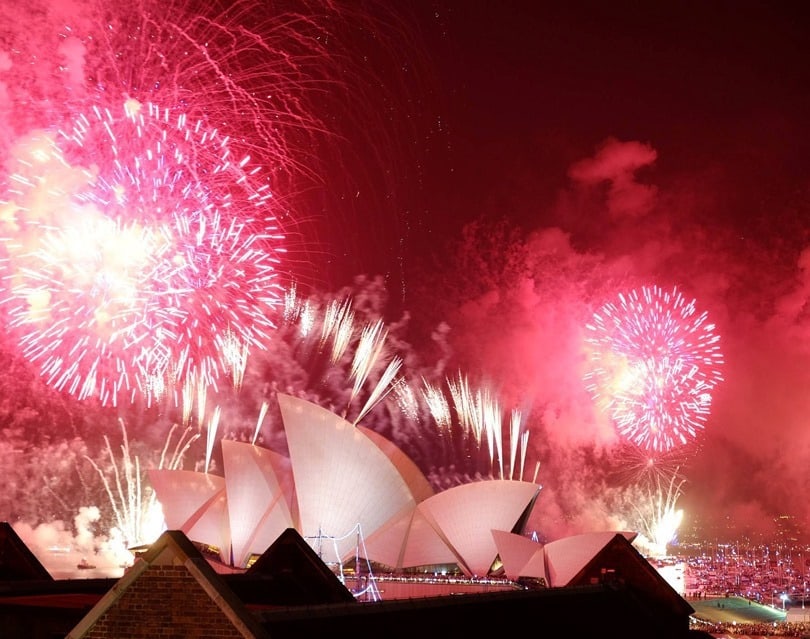 Your kids will love the fireworks in the city. Ensure you are in Australia by November 26 to experience the full pre-Christmas package or head down around Christmas time and stay until the spectacular New Year's Eve Fireworks!
>>>> Grab cheap flight deals to Sydney here
__________________
11. Get Festive in Copenhagen, Denmark
Imagine a city filled with busy Christmas markets, twinkling lights and festive decorations. That is exactly what you can expect from Copenhagen in Denmark!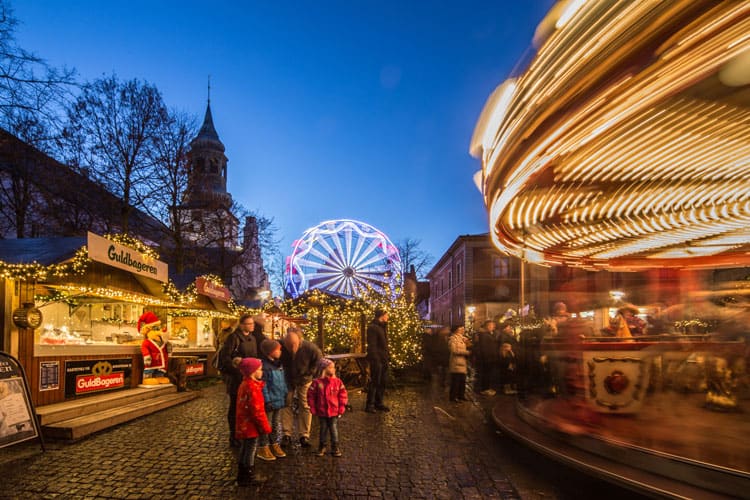 Denmark has some of the best family vacation spots in Europe and it is wonderful destination to visit in Christmas decides the freezing cold. The bustling city is, without a doubt, one of the best places to go for Christmas with kids, offering themed entertainment around every corner.
The Tivoli Gardens, in particular, are a must-see in Copenhagen while on your Christmas family vacation. It is full of tradition and offers an authentic Nordic Christmas experience. If you want to settle your family somewhere central and nearby the festivities, then we definitely recommend Tivoli Hotel.
>>>> Make your booking at Tivoli Hotel here
>>>> Grab cheap flight deals to Copenhagen
__________________
12. Celebrate Big Apple Style in New York City
One of the best Christmas getaways that you can plan for the family is a trip to the Big Apple.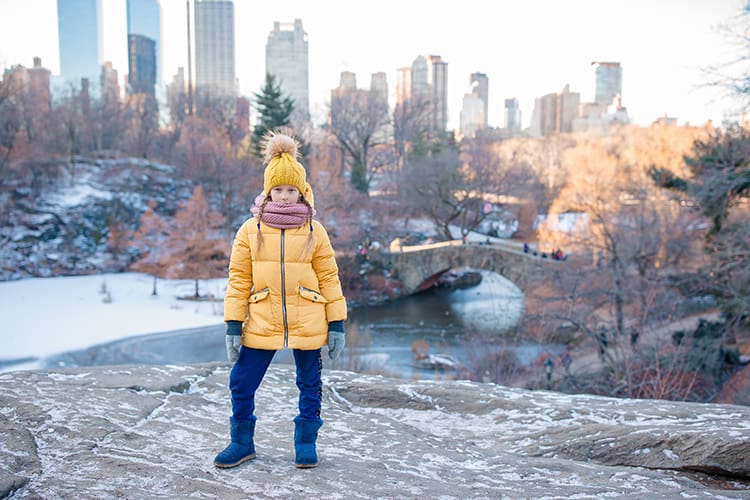 New York City transforms into a festive holiday destination from around mid-November, and continues to exude a magical energy throughout the festive season.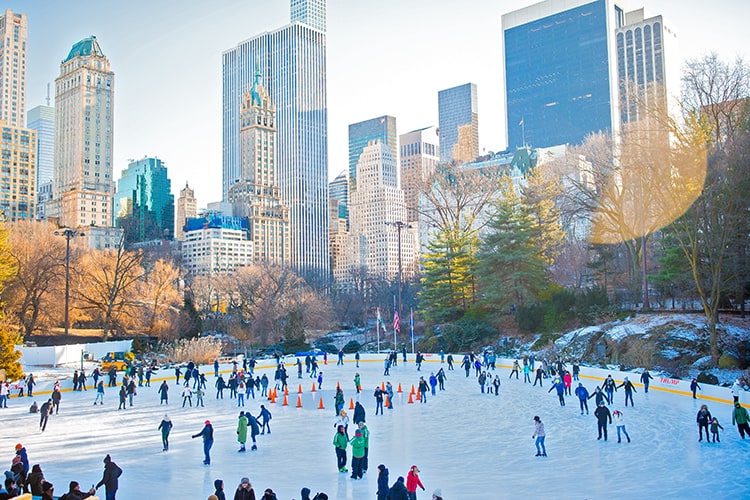 Make sure that you add Santa's Workshop to your Christmas getaway itinerary. The iconic attraction has been in NYC since 1949, encapsulating the fantasy of old-fashioned Christmas at the North Pole. It is conveniently located near Lake Placid and gives the young ones a chance to meet Santa and his reindeer.
Trying to decide where to stay in NYC over the festive season? The Courtyard by Marriott New York is conveniently located and has every family amenity you could desire.
>>>> Book your spot at the Courtyard by Marriott New York Manhattan/Central Park
>>>> Grab cheap flight deals to NYC here
__________________
13. Enjoy a Magical Winter Christmas in Prague, Czech Republic
Prague is one of the best White Christmas cities to visit with kids. The Gothic and Baroque architecture that fills Prague makes the city an ideal choice if you want one of the best family Christmas holiday destinations.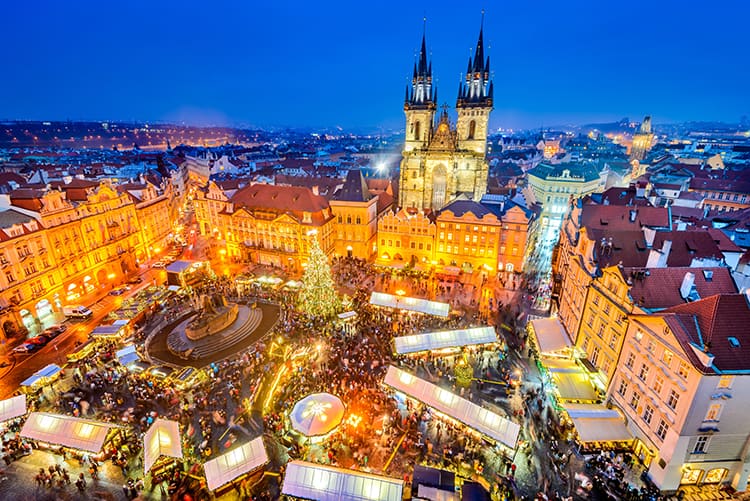 The city is illuminated by Christmas lights, inviting families to explore the wonder that it holds. From the theatrical shows, holiday markets and the incredible vibe in Old Town Square, a Christmas in Prague is sure to be one to remember.
The best place to stay with your family is Don Giovanni Hotel Prague. The family hotel is as magical inside as the streets are outside.
>>>> Check out the Don Giovanni Hotel Prague here!
>>>> Grab cheap flight deals to Prague here
__________________
14. Have a Beachy Christmas at Palm Beach, Aruba
For a Christmas vacation for family with a twist, head on over to Aruba. Palm Beach in Aruba offers ultimate Christmas vacations – island style. Instead of white snow, your kids can enjoy playing in white waves as they flow off of crystal blue water.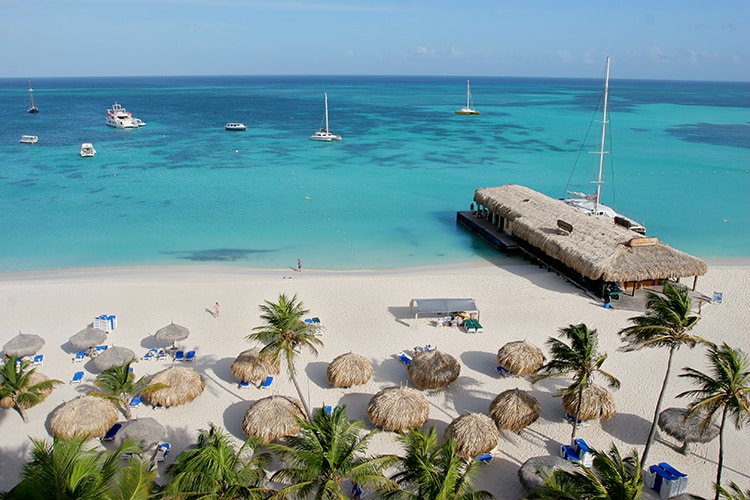 Wondering what to do? Fortunately, there are plenty of free things to do in Aruba. And even though it happens to be a warm Christmas destination, the streets are still beautifully decorated with lights and Christmas trees to create that beautiful Christmas spirit.
As an added bonus, many of the restaurants along the beach offer wonderful Christmas specials. Palm Beach is so full of fabulous, family-friendly accommodation options that it can be quite difficult to choose your Christmas home. We recommend Hyatt Regency Aruba Resort & Casino for a luxurious and comfortable stay.
>>>> Book your spot at the Hyatt Regency Aruba Resort & Casino here
>>>> Grab cheap flight deals to Aruba here
__________________
15. Savour an Italian Christmas in Venice
A Christmas trip to Venice is without a doubt one of the most amazing experiences to enjoy with your family.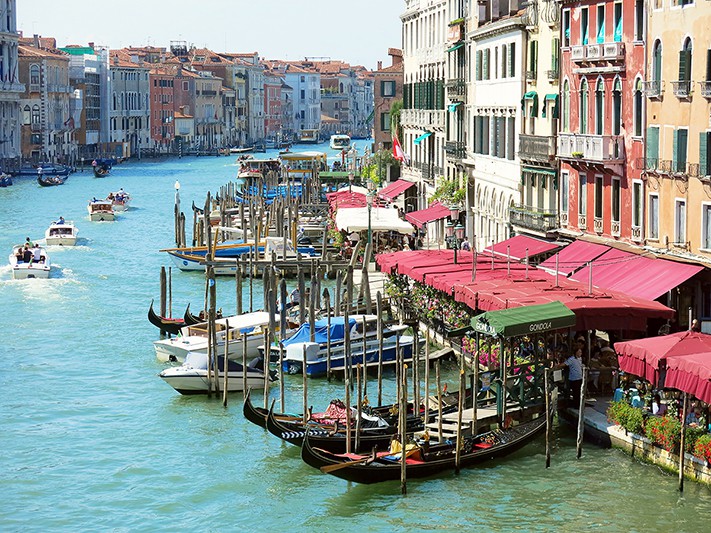 There are so many things to do in Venice all-year-round, but Christmas offers something truly special. The Island of Murano is something extra-spectacular as the glassworks come to life in a fury of colorful lights and glass decorations, creating the ultimate world of enchantment for your little ones to enjoy.
If you can stay for the New Year celebrations, you can also enjoy some magical fireworks too.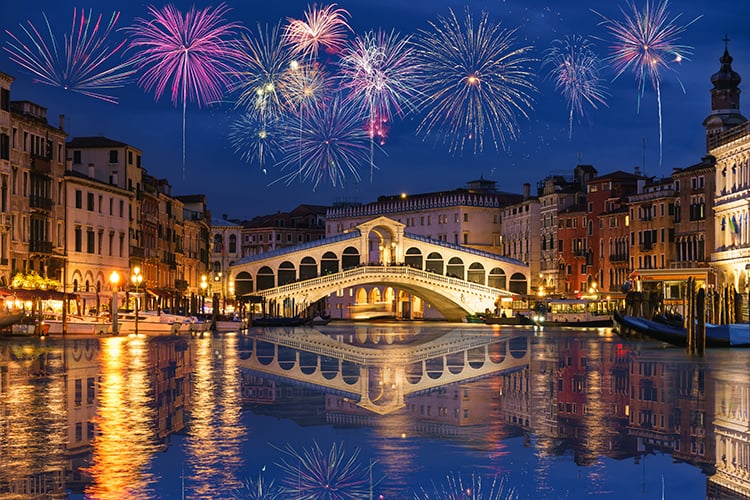 When deciding where to stay, you want to make sure that you are central. The Al Redentore Di Venezia offers stylized luxury and comfort in a beautiful setting.
>>>> Check out the Al Redentore Di Venezia here
>>>> Grab cheap flight deals to Venice here
___________________________
Closing Thoughts On The Best Family Vacations at Christmas
To go on the best Christmas vacation for families are about finding the best Christmas destinations with kids accommodation. It is also about finding places that will be fun for your children and you as well.
With the above list of 10 best Christmas family vacations, there must be a few you find interesting, but we would love to know more about your family Christmas vacation ideas.
Over to you:
Which of these 15 best family Christmas vacations would you most like to enjoy?

Do you have any other Christmas vacation ideas for families or Christmas vacations with kids that you can add to our list?
Connect with Wanderlust Storytellers!
Be sure to follow us on my social media, so you never miss a post!