Introducing Jolene Ejmont:
Co-Founder and Australian Family Travel Blogger at Wanderlust Storytellers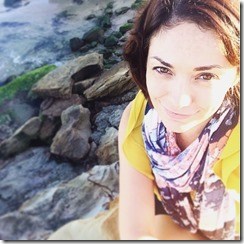 Jolene, tell me a short story about yourself:
A short story huh?  Well I guess the best way to describe myself is that I am a passionate, creative, stubborn, fun & loving individual who probably worries too much for my own good and therefore walk side-by-side with more than my fair share of anxiety.  I obviously love to travel, love nature, love exploring and the best way for me to balance myself is simply to 'let go'. 
I am a mother to two gorgeous, beautiful girls!  I LOVE being  a mother!  Katie-Lee is turning 10 soon …. double digits eeeek!! and my little one Lily is 6.  I married my soul mate last year, our very first anniversary is very fast approaching and I am always thankful to have found someone that I can share so many interests and passions with! 
I was born and bred in South Africa, which is where I lived until I was 21.  After that I immigrated over to the country which I now call home —-> Australia.
Up until now, I have been juggling motherhood, being a wife and a housekeeper, with working part-time as a teacher at a high school, as well as studying part-time to become a counsellor.  It has been a hard few years juggling all my 'balls'!  But I know that sometimes you have to work really hard in the short term for the long term results that chasing your dreams will bring!  There is so much I still want to achieve in life … and as I told you at the start, that stubbornness can come in really handy when you chase dreams!
Why did you become an Australian Family Travel Blogger?
In all honesty, the juggling act of being a mum, a new wife, a part-time teacher and part-time Uni student eventually paid its toll on me and it left me depleted and drained.  I felt like my balance in life was out of whack!  With full-blast anxiety attacks I had turned into a cranky short-tempered mother and short-fused wife.  I knew that neither of those painted a picture of who I wanted to be!  I love being a mum and i love being a wife and I wanted to enjoy those two roles in life MORE.  I reached a point where I was in tears one night; trying to figure out how to re-adjust my life, how to refocus, how to just 'stop' …. just bloody STOP.  And Andrzej actually posed the question:  'If you could do anything, anything that your heart desires, what would it be!?' 
At that point, my brain went spiralling back to our recent trip to Italy, where for the first time in a very long time I felt like I could just 'breathe' without being overwhelmed with all my pressures in life.  For the first time in a few years, I could feel 'me' and I was able to be the loving, kind, fun, passionate wife that I wanted to be!  I wanted to be that girl again!  So with those memories spurring me on, I declared to Andrzej that I wanted to do something with travel and we brainstormed and brainstormed until we found something that we found was 'workable' for our family!
I guess I became an Australian family travel blogger for multiple reasons! 
1.  I am creative in nature; I love to write stories and I love to take photos. 
2.  I obviously have a passion for travel.  
3.  I wanted to 'create' my life the way I wanted it to be, and stop living my life where I was 'putting one foot in front of the other' to get things done!   I wanted to truly enjoy my life again!
4.  I wanted more time with my husband and kids!  
5.  I wanted to pass on my love for travel to my kids and show them the world! 
6.  I needed a job that 'quietened' down my anxiety rather than 'escalating' it; teaching high school students and struggling with anxiety is just simply and purely NOT a good mix!!!
Why is travel so important to you?
Travel is one of my passions!  I love so many different aspects of traveling!  I love the learning! Learning about cultures, history and ways of life!  I love that holidays give you an opportunity and sense of power to live life at the pace you want … even if only for a short while.  I love that you dare yourself to do things on holidays, that you thought you might never ever do!  To discover …. oh how I love to discover!  I love the fact that I can connect back in with myself when I travel, that I can feel 'me' and say 'oh, hi!  I was wondering where you where!'.  I love the memories!  Those memories and stories that you get to tell … that somehow never gets old, the stories that I will probably share with my grandchildren one day!!  'I remember when ….'. 
Travel …. travel gives you so much that it is actually really hard to put into words exactly what it is that it gives …. I think if you have a wanderlust soul, you will 'get what I mean by that'.
What is your favourite thing about family travel?
I think that I always get a kick out of seeing my kids eyes light up with happiness, with wonder and with excitement!  It is one of the things that makes me the happiest!  Up until now most of our family trips have been shorter in duration and around Australia; the kids haven't even been in a plane YET!!  Although Katie has been on a hot-air balloon though! I simply can't wait to explore with them more and to watch them whilst they see all these new places and experience all these brand new things!  I believe that there is a very valuable education that comes from traveling, from seeing the world through your own eyes.  Travelling, gives you the quality time as a family that we are yearn for!  It is so incredibly important to remember what is most important in life!  For me, it is family and creating a family that is filled with love, laughter and as much quality time as I can muster!  And for me, travel is a means to attaining all that in a really fun manner.  
Which country has been your favourite?  And can you tell us why?
Definitely Italy!!  I think each country has each own uniqueness and stories to tell, however at the present moment it is Italy that has captured my soul and touched my heart.  It might be due to the fact that ever since I was a teenager and I saw my first glimpse of Tuscan landscapes and rustic golden-hued buildings, I could feel the pull to see it with my own eyes one day!  Of course going there on my honeymoon with Andrzej was seriously just the icing on top of the cake!  We loved the people, the sights, the history, the culture, the food, the earthy feel to the country.   And yet each destination we visited in Italy brought its own unique gifts and treasures to the table; each different in their own way.  I would seriously love to go back to Italy one day and see more and spend more time there!
Have you ever been to any destinations that you did not particularly enjoy?
I am fortunate that I have truly loved the experience of exploring each country that I have been too.  If I have to choose a very specific destination however, I would probably say that my least favourite was a brief stop in Chongqing in China.  It might be due to the fact that I am not a city girl and maybe the few days we spent there was simply not enough to fall in love, but the amount of child beggars in that city just broke my heart.  And it left me aching inside.  I was actually meant to return to the city later on during the tour trip that I was on, but ended up 'leaving' the tour group and staying on in Lijiang instead as I really just didn't want to return to Chongqing.
Which countries are on the top of your bucket list?
Oh I don't even have to think about this question, I have been dreaming about Greece and Spain for a while now, and when the funds allow, I definitely want to explore more of Europe altogether.  I really would love to go and travel around South Africa, simply to show my two daughters were I am from, and give them my an insight into my 'history', but I would love to do this when they are a bit older, so that they can appreciate the knowledge and country more than they would now at their current ages.
Where will you be traveling to next?
We are actually off to Vietnam very soon!!  I am very excited!  We will be traveling from North through the Central to the South in a quick 2 week parent-escape trip. 
What is the craziest thing you have every done on a holiday?
Oh okay, so I have to admit here that I am probably not really a dare-devil, and attempting anything for the first time requires a lot of courage on my behalf.  I think the weirdest thing I have ever done on a trip though was to try some deep-fried bees!  I can't remember which city in China it was, but the tour group I was with all decided to head to a 'hot-pot' style restaurant and they were all trying some pretty interesting things, deep-fried bees was the best I could do to join in on the fun!  They are not too bad!  Crunchy and a little bit nutty!
What is the worst thing that has ever happened to you on your travels?
Ah, I think I have been fairly fortunate so far in my travels, in that nothing major has gone wrong with me yet *touch wood*.  However, one memory tends to stick in my mind.  I was in China, and we were exploring a city for a few hours, in between two internal flights.  We didn't have our suitcases with us, as they were booked right through to our end destination.  I remember scouting out an internet cafe to use (this is going back to the year 2004).  As far as i remember we only had about 2 hours 'free time' so we thought it was safest to not explore too far away from the meeting spot.  And here I was when all hell broke loose … yep call it Traveller's Trot, the traveller's revenge or more simply put … one hell of a bloody time at the loo's!! 
Now see, I'm a fairly organised person, but all my meds that I brought with in a special Traveller's first aid kit was nicely stowed away at the airport in my booked in luggage, waiting to be loaded on the next flight!  And with me I did have one of those small packets of tissues that is so handy to carry around at Asian countries … where there is NEVER any toilet paper in sight!!  But you know what!!!  Those packets feel pretty damn small when you get hit with the almighty Traveller's belly and it the tissues most simply did not last long!!! 
So here I was in a pretty crap Internet Cafe where squat toilets is my only option … and they were NOT clean by any measure!!  And I'm running back and forth like crazy and eventually I run out of toilet paper ….. Yeah that!!!  I will leave the story right there and leave the rest to your imagination!!  Somehow that memory has been traveling with me for the last 11 years … not good memories, but ones that I do giggle about now.
If you could give your readers only one tip about travel, what would it be?
Try and experience the countries you visit as a 'local' … as much as a traveller can anyways.  There is such a massive difference between being a tourist and by actually getting to know the people who live there and hang out with them in local spots!  We always go out of our way to ensure that we ask 'Do you have any recommendations for where to eat?  But not where the tourists eat, we wanna eat where the locals love to eat'.  Of course we do our fair share of 'touristy' things as well …. you have to explore the country and see the sights that it is known for, but make sure you good a good dose of 'authentic' local vibes as well!! 
Some of Jolene's favorite travel pictures: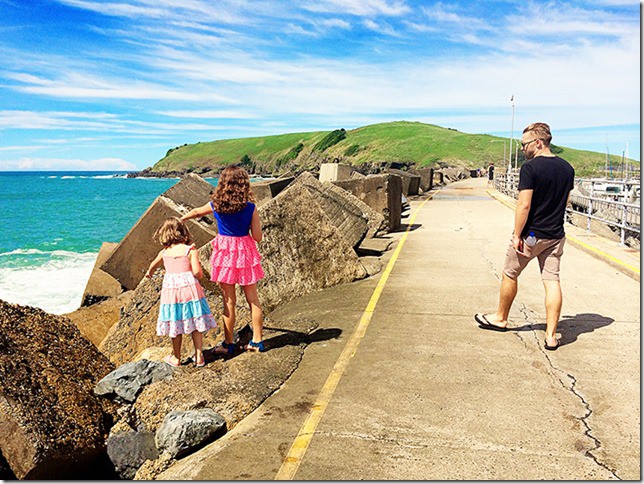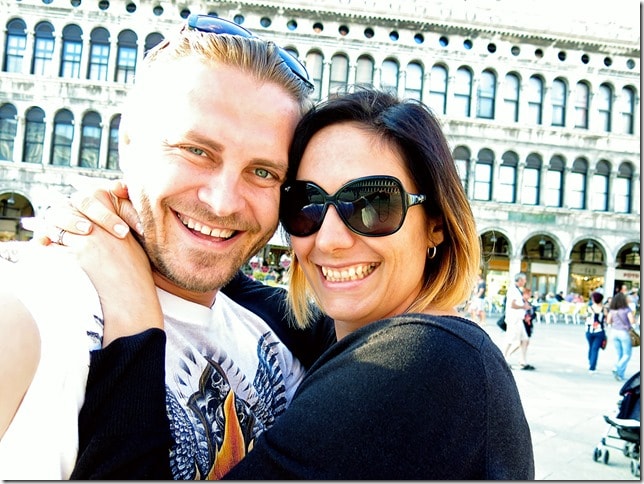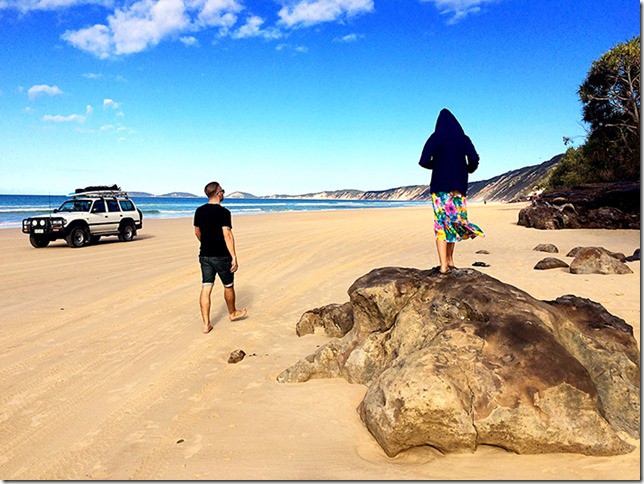 To read an interview with Andrzej, click here!