There are a lot of stereotypes about the high cost of life and amusement within the British capital, and they frequently do not quite correspond to reality.
The article will explain what a journey to London in 2023 entails, in particular about when it is better to fly to the foggy capital and how to do it cheaper.
How To Get To London With Your Family
England happens to be one of the best places to travel with kids in Europe. There are so many wonderful things to do in this country that kids would love, but for now, let's focus on London.
London is the most obvious destination in the UK to visit with kids. There are plenty of fun things to do in London with kids, and it is also a fantastic city to visit with teens. So make sure that you plan to stay for at least 3-4 days.
Below we will share with you the best ways that you can travel with your family to London.
We share tips on how to fly business class or get the best deals on your flights and when it is cheaper to fly to London.
Tip: Want to know where to stay in London? Check out our post on the best London hotels with rooftop pools here.
1. How to Buy a Cheap Flight Ticket to London
When purchasing tickets to London, a similar principle is applied as when buying tickets to other locations: the ticket price will be lower if purchased several months in advance, if there is a transfer, or if you fly on weekdays.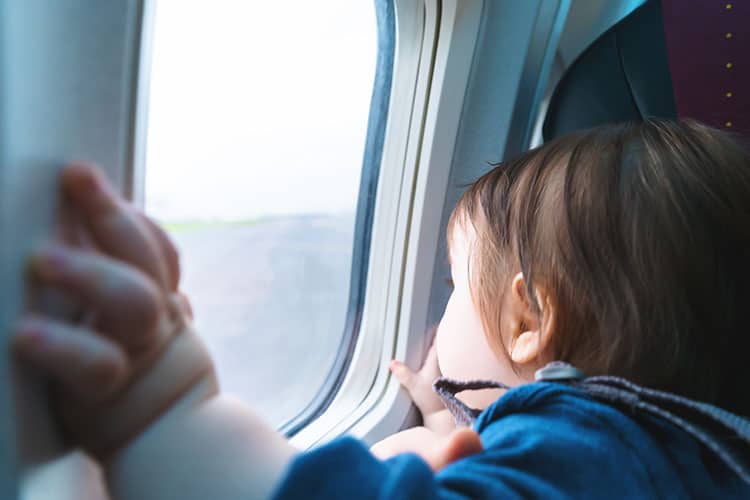 Indeed the cost may vary depending on the date of the ticket purchase, the growth of the exchange rate, and other factors, but with the help of special services, you can adapt your journey to the external circumstances and select the most profitable option for buying tickets.
If the journey dates are unimportant, you can choose several days to check prices for the upcoming dates.
During promotions and sales, airlines sell tickets to London with significant discounts. To find out about this promptly, we advise you to subscribe to free email alerts.
2. When is it Cheaper to Fly to London?
According to our data, flights to London for the second and fourth weeks of February are the cheapest for the whole year: pay a third less than the average price.
You can save up to 25% if you take tickets to the UK for the second half of January or April. The difference is enough for two tickets to the London Eye Ferris Wheel.
In terms of weather, it is best to fly to London from April to June. At this time, it's +13-20 C in the city, everything is blooming and green, and tickets are still inexpensive.
By mid-December, the prices of flights to Christmas London will double compared to the cheap February.
Best Time to go to London for the Best Weather
If the price of tickets is not too much of a factor when booking and you would rather coincide the time of your visit with the best weather that London has to offer for the activities to do in London, then below is a quick guide to help you know when it is the best time to go to London for the best weather.
1. Winter
This time of year is accompanied by cold and short days. Nevertheless, the winter in London is much milder than in Russia.
The average air temperature ranges from -5 to -10 C, and snow falls unevenly throughout the country and melts quickly enough. February may be the most unpleasant time to rest: during this period it is especially damp and foggy on the streets of London.
Despite this, winter is still considered a fairly popular season among tourists. The increased interest in the winter months, especially in December, is associated with the magical pre-Christmas atmosphere that many vacationers want to find.
2. Spring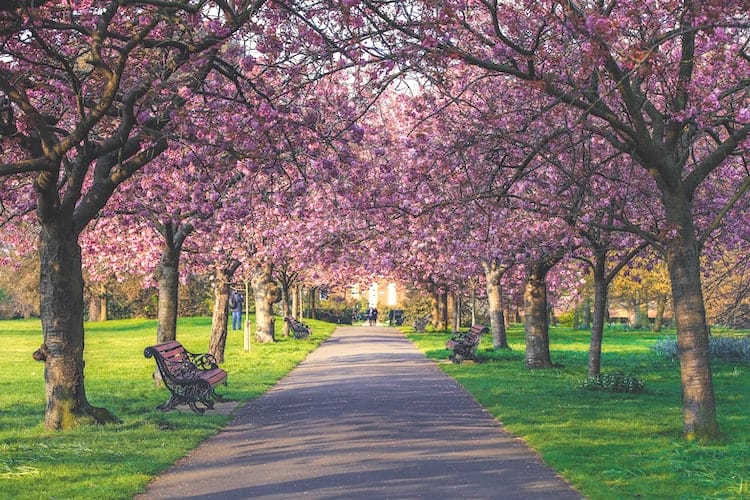 This season is considered the most favorable for exploring London. Nature is only "coming to life", but numerous tourist groups have not yet had time to fill the streets.
Warm air and low humidity will make your vacation as comfortable as possible.
However, all these characteristics are difficult to attribute to March. At the beginning of spring, unstable weather persists on the streets.
Heavy rains combined with a frosty wind can turn into a cold, forever spoiling the impression of the trip.
3. Summer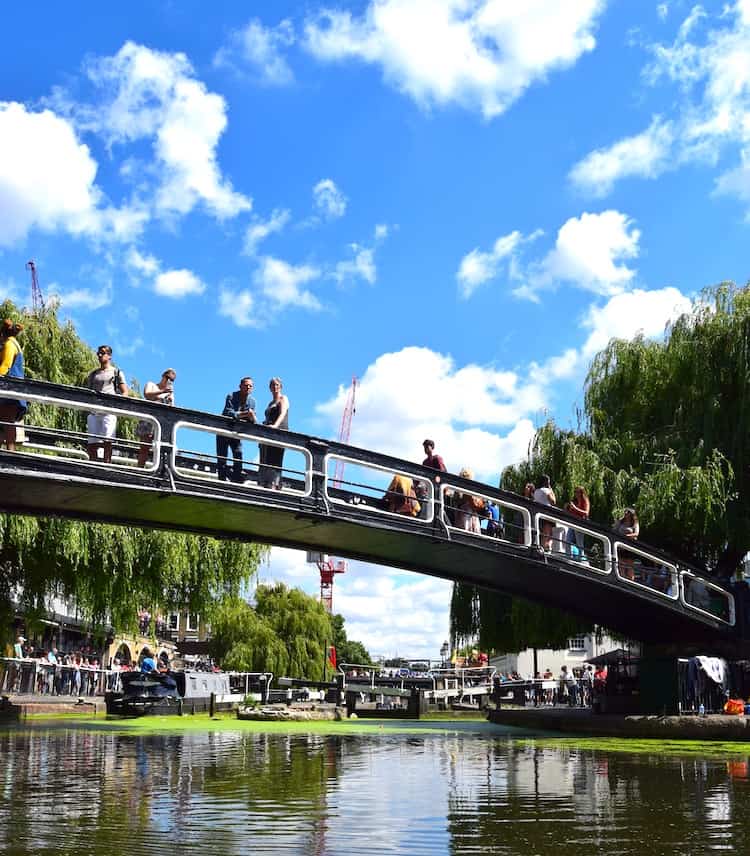 You should be more careful with the weather in summer because the temperate London climate can bring a lot of surprises to vacationers.
The air temperature usually stays in the range of +20 to +25 C, however, even in the middle of the season, a sharp cold snap may occur.
The first two months are considered the most seasonal, so you need to take care of booking rooms in advance.
In summer, London hosts many events that will brighten up your vacation and help you get into the local traditions.
4. Autumn
Autumn is rightfully considered the least favorable time for tourist trips to London. In the second half of the season, walks will inevitably be accompanied by cold winds, fog, and continuous rains.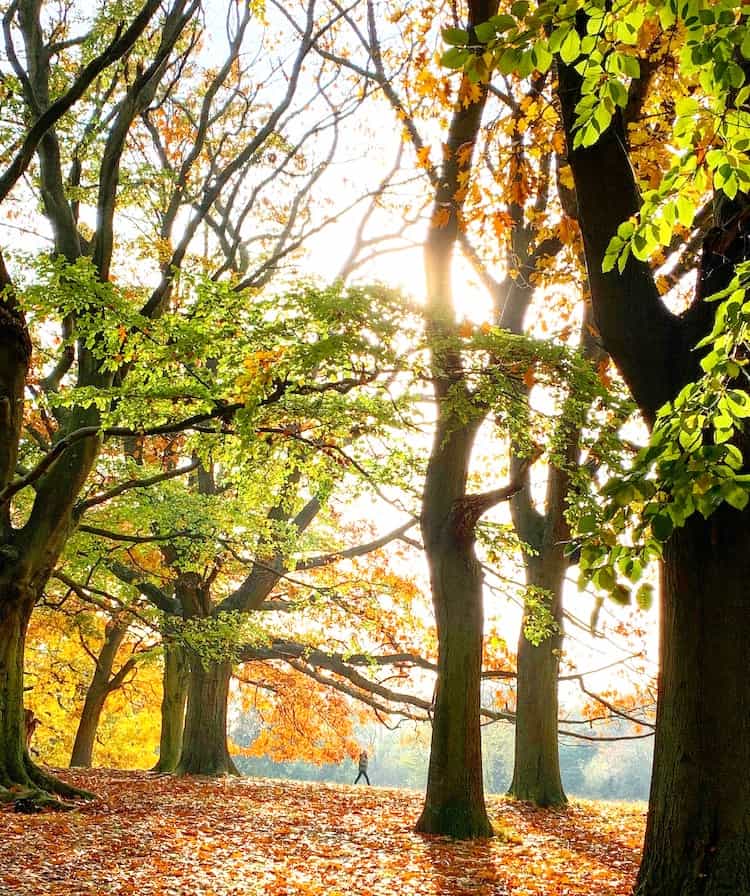 Nevertheless, September will be a good time to relax in the capital: at the beginning of autumn, the summer heat remains on the streets, but the main flow of tourists is already leaving the city.
Also, this period is considered a "low" season: housing prices are becoming more affordable, queues to London attractions are decreasing, and streets are gradually emptying.
Final Thoughts
We hope that this post has helped give you some top tips and ideas on how you can save money when traveling to London.
These tips are not only for travel to London but also to most other countries and cities.