If you're planning the first trip with your new baby, we're sure you have a list of questions. Where should you go? What should you pack? And when is a good time to travel with a baby?
Another question often asked is, "Do babies need passports? ". Which then leads to parents wondering how to apply for a passport for their babies.
---
How To Get A Passport For A Baby (U.S. Application Process & Criteria)
We know how confusing things can get. So we've laid out a guide on applying for your child's passport so that you can focus on the fun parts of planning your family travels.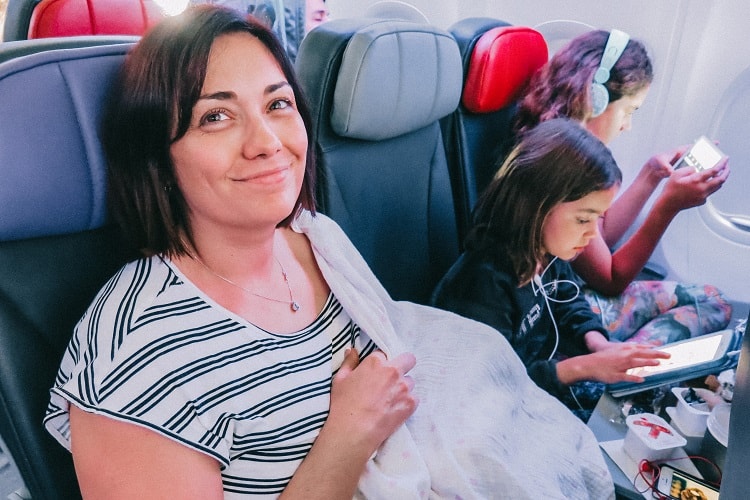 Here's all you need to know – we've based this on how to get a U.S. passport, but added advice for other countries, too.
---
Can Babies Travel Without a Passport?
The short answer to this question is, no. Babies need to have their own passports to board an international flight. As soon as they are born, they are required to have a passport and visa for any country they are traveling to.
This is true for most countries, most definitely for the USA, UK, South Africa, and Australia. As well as all European countries. If you're planning on leaving the country you have to have a passport for each person.
If you're traveling domestically, you won't need a passport.
---
Passport Application for Minors in the U.S.
The application for a passport for kids differs according to the country you're in. In the U.S., all passports for minors (under the age of 16) must be applied for in person. This should be done at your nearest acceptance facility.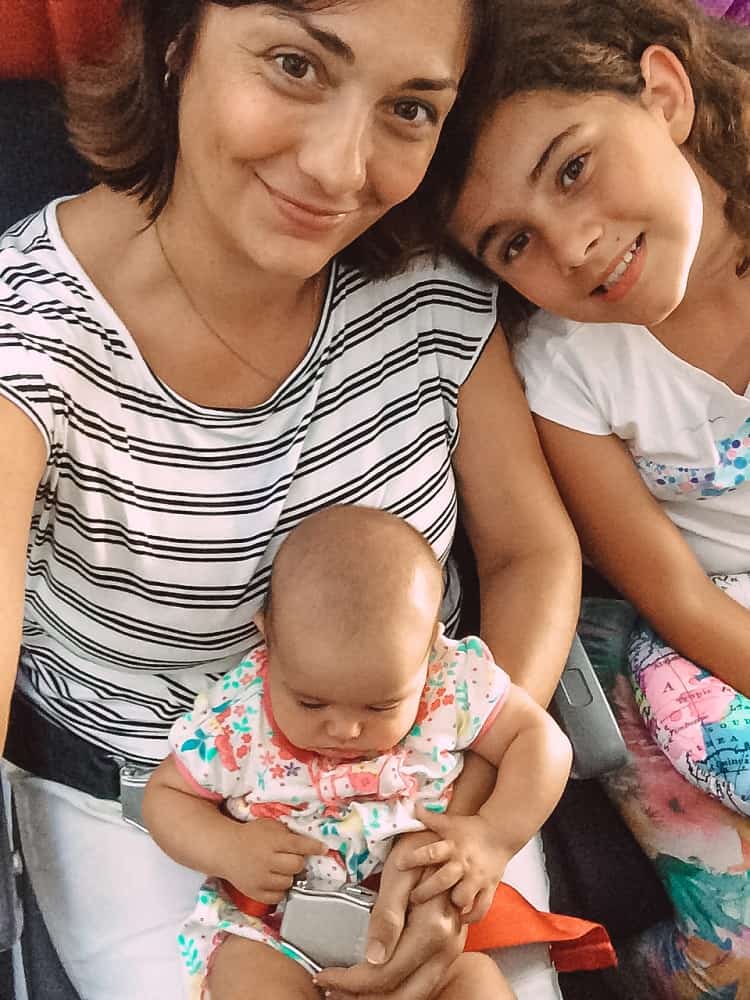 ---
When Can You Apply for a U.S. Passport for a Newborn?
You can only apply for a passport once the baby is born and you have been issued a birth certificate. If you plan on taking an international trip with your newborn, you'll need to start the process as soon as possible. And possibly pay the extra fee to fast-track it.
Tip: Check out how old does a baby need to be to fly here.
---
Passport Form DS-11
This form is one of the most important documents to make sure you have before applying for a passport for an infant.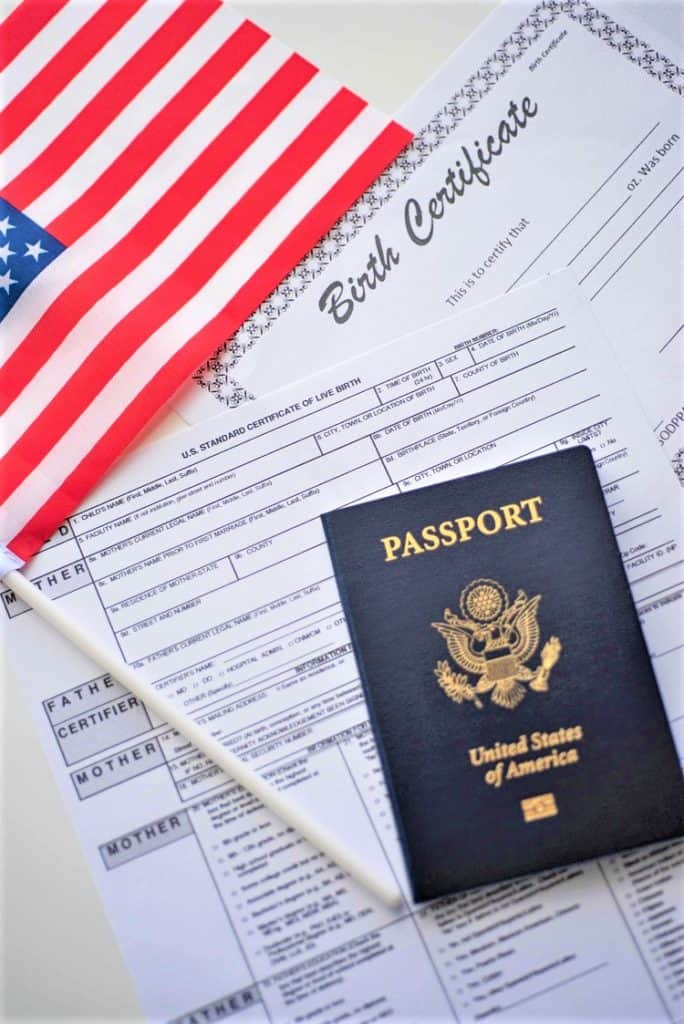 You'll need to fill it out beforehand, but not sign it. Signing the form is done in person at the acceptance facility.
---
Other Documents Needed for Passport Applications
Along with your form ds-11, you'll need to take the following documentation with you when you apply for your baby's passport.
Cost of the passport. This is explained more below.
Two passport size photographs – in color.
A certified birth certificate for the baby. This should have both parents' names on it.
ID or driver's license of both parents.
Proof of U.S. citizenship for the applicant (this is usually the birth certificate)
Proof of parental relationship (this is often also covered in the birth certificate)
A copy of the birth certificate as well as parents' ID documents.
If you have any issues with ID documents, such as only one parent's name on the birth certificate, there are documents you'll need. These differ case by case so it's best to check before you arrive for your application.
---
Tips for Taking Passport Baby Photos
All passport photos must be 2"x2" (51 x 51 mm) with the head centered and sized between 1" and 1.4" (25 and 35 mm). They also need to be clear shots of the applicant's face, without any alterations or obstructions.
The guidelines for a baby passport photo are as follows:
No one else is allowed to be in the photo.
It must have a plain background that is uniform and white (or off-white).
There cannot be any shadows in the picture.
It must be less than 6 months old.
The child's face must be visible without obstructions (i.e. a hat or pacifier).
The child must be looking directly ahead.
The photo must also be clear, blurry photos are not accepted.
The expression should be as plain as possible, but for newborns, the eyes can be closed.
The image cannot be digitally altered.
---
Here's how to take acceptable photos with a newborn:
Use a white sheet and throw it over their car seat. This will allow you to have your baby sitting up, and you'll find it a little easier to take the photo.

Or, lay the baby down on a white cover on the floor.

Ensure there are no shadows in the frame.
They need to be facing you. Remove pacifiers, hats and other obstructions from the face.
You'll need to keep their hands away from their faces, too.
Snap the photo before they move. If the baby moves, you may get a blurry pic and will have to do it again.
---
Who Needs to Attend the Infant Passport Application?
Your baby must be with you when you apply for their passport. This is the case for all passport applications for minors.
Both parents listed on the child's birth certificate must also be in attendance. If only one is able to attend for valid reasons, then the absent parent must fill out and send a DS-3053 form.
A guardian can attend the application with the child, provided they have the necessary documents that show why the parents are unable to attend. They also need proof of permission from the parents to apply.
Tip: The U.S. has the CPIAP program. This is a safety measure that will alert you as the parents if an application for your child's passport is filed. This was brought in as a measure to prevent child abductions and simply requires you to enroll your child in the program.
---
How Long Does it Take to Get a Baby Passport?
This will depend on where you are, but in the U.S. you'll wait about 4 to 6 weeks before your baby's passport is ready.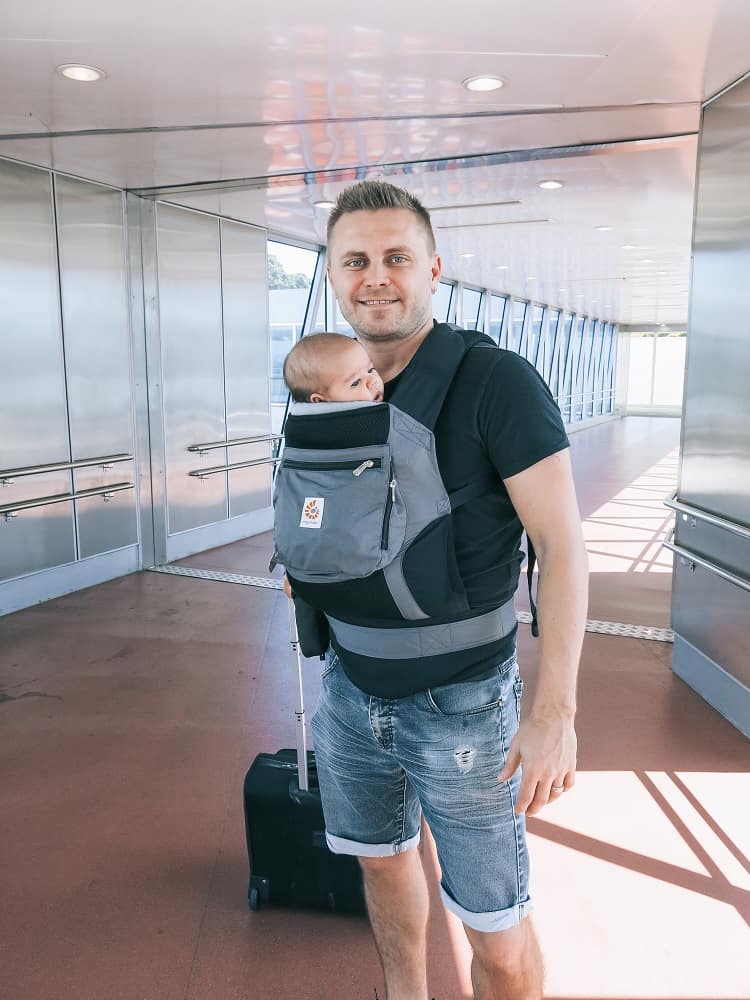 If you need it faster, you can pay an additional fee and receive it in 72 hours – 8 days. This can be done if you need to travel for a life or death emergency (72-hour processing). Or if you have urgent travel needs (±8 days processing).
Once you have your baby's passport, we suggest you look at these passport holders to keep it clean.
---
How Much do Passports for Kids Cost?
A U.S. passport for children costs between U.S. $115 and $200. Here's a breakdown of the costs involved in a child passport application:
Passport book (essential for flights, valid for all international traveling) – UDS $80
Passport card (only valid for land & sea travel, optional) – UDS $15
Execution fee (paid separately) – USD $35
Expedited fee (fast-tracking your passport) – USD $60
Express 1 – 2 Day delivery (of passport book only) – USD $17.13
You pay the execution fee every time you apply, so if a card is something you'll need later on, rather apply for both at once. You can also get photos done at some acceptance facilities which will come at an extra cost.
The passport fees and execution fees are paid for separately. And there are different payment options for the two fees. Phone in and check with your acceptance facility beforehand to see if you can pay by check or cash.
---
Applying for a U.S. Infant Passport Born Abroad
If your baby was born outside of the USA, you can simply go through this passport application in person at the nearest U.S. embassy or consulate.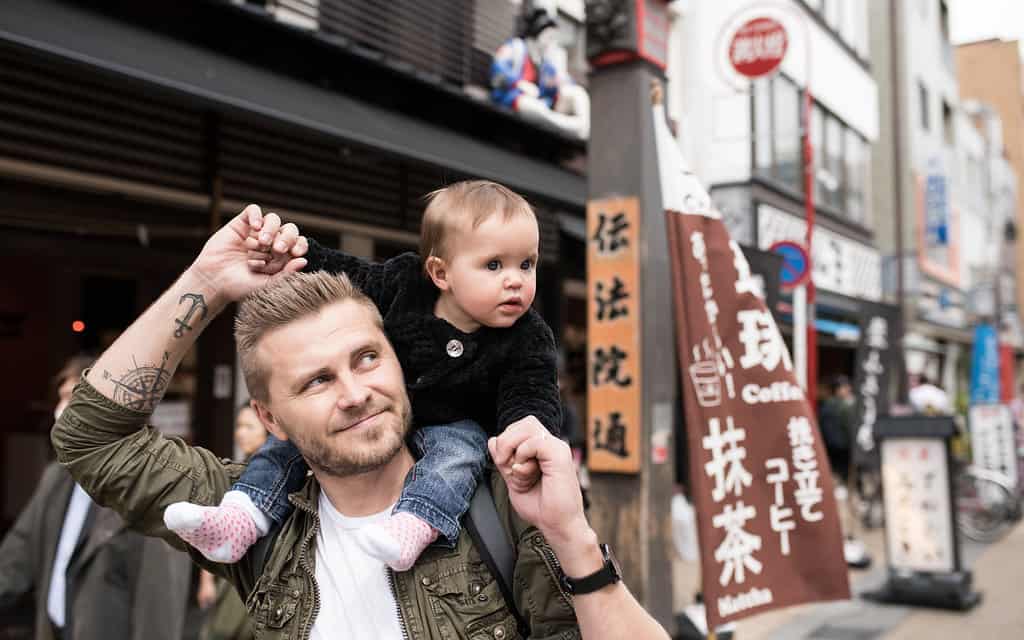 For those living on military bases abroad, this happens quite often and is usually a smooth process. You'll be given a birth certificate for your baby from the country you give birth in. You'll then need to declare them as a U.S. citizen at an American Embassy.
America issues your baby what is called a Certificate of Birth Abroad, and from there you can start the passport application process. Usually, you'll receive your baby's passport within 2 – 3 months.
You're typically unable to travel with a baby without a passport, though. So if you need to travel earlier than the 2 – 3 months before you receive it, you'll need to pay the passport expedition fee at the American Embassy.
---
U.S. Passport Renewal for Minors
You'll need to do a U.S. passport renewal for minors in the USA every 5 years, and once they're 16 their passports will be valid for 10 years. This makes sense since kids grow so quickly and your baby at 2 months old will look very different at 5 years old.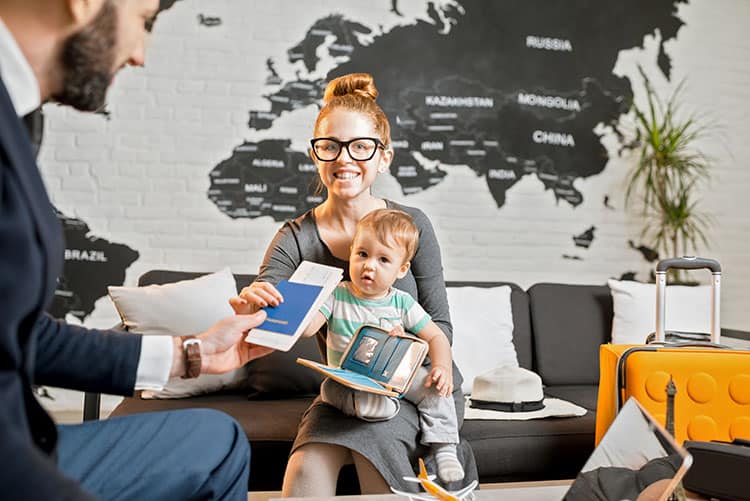 Many visas require passports to be valid for at least 6 months before your trip. So you may find yourself applying for a child passport renewal a little early.
To Renew a Minor Passport:
Renewing your child's passport is a similar process to applying for the first one. You'll still need to apply in person, and you'll need to take the following documents with you:
A newly completed form DS-11 (same form used for the first application).
One photograph.
Your child's previous passport.
Identification of both parents.
Proof of Parental Relationship (this is often also covered in the birth certificate).
Photocopies of all identification documents.
Passport fees.
---
Passport Application for Children in Other Countries
Applying for a passport for a baby follows a similar process in many countries. The major difference will be the forms you need to fill out and the cost. Here's a further breakdown of a few other countries and their requirements.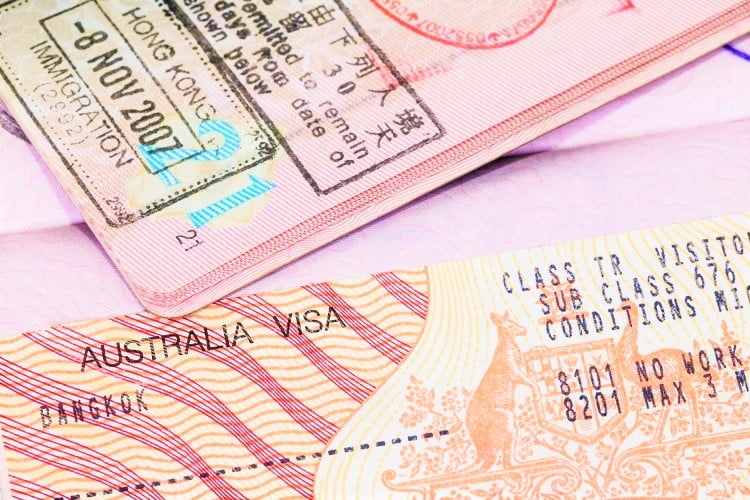 Australia
Applying for your baby's passport in Australia must be done in person, and it's delivered to you in around 3 weeks. You can pay the passport expedition fee if it's urgent.
Cost: AUD $150
Forms and documents needed:
Application form
Two identical color ID photos of child
Supporting documents (birth certificate, parents' ID, etc.)
Guarantor to sign form and photos (must be an Australian citizen who has known the child since birth or minimum 12 months)
---
Canada
You can apply for a minor's passport in Canada by mail or in person. However, if you need it within 20 days you'll have to apply in person.
Cost: CAN $57
Forms and documents needed:
Application form
Two identical color ID photos of child (name and address of the photographer to be included on the back of one photo)
Supporting documents (birth certificate, parents' ID, etc.)
Guarantor to sign form and one photo (must know of the child and have known the guardian for at least 2 years)
---
United Kingdom
You can apply online for a minor's passport in the UK. You'll get your UK child passport in about 3 weeks.
Cost: £49
Forms and documents needed:
Application form
A digital photo of your child
Supporting documents (birth certificate, parents' ID, etc.)
A credit or debit card to make payment
---
Summary
Getting a passport for a child doesn't have to be one of the things you put off till the last minute. Even if you don't have travel plans early in your baby's life, it's handy to have a passport ready. The sooner you're able to complete the application, the better.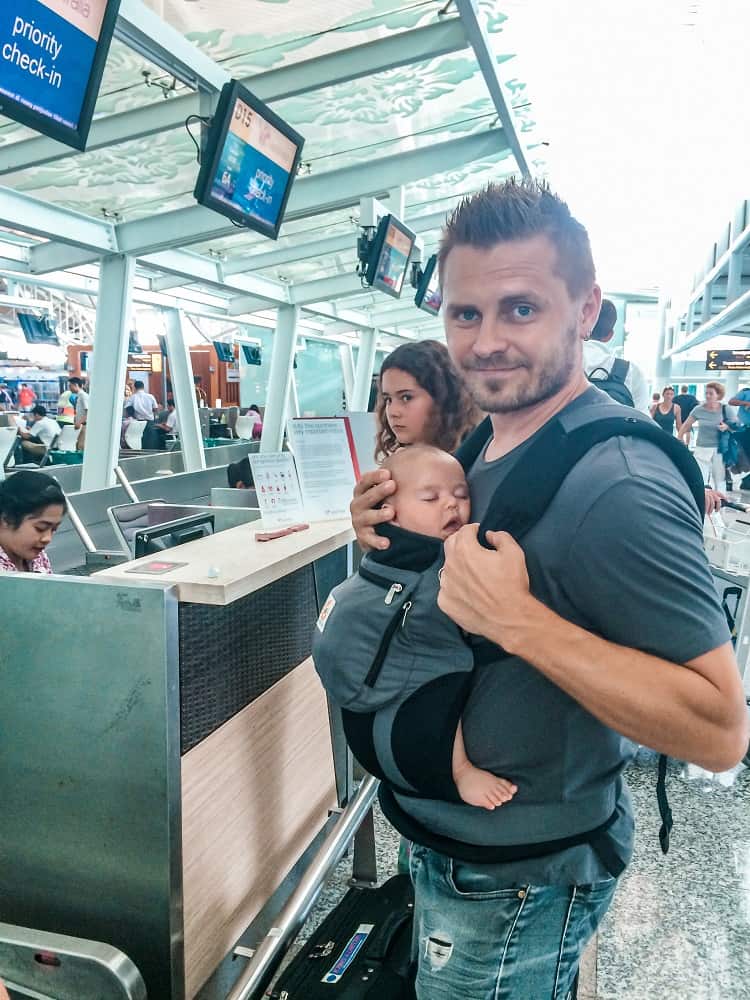 All you really need to be concerned about is having the correct documentation when you arrive at your appointment. We suggest having a file or envelope and putting all the necessary paperwork into it. That way, on the day of your appointment you won't find yourself scrambling for ID documents or copies.
And once everyone in the family has a passport, you can set off on plenty of adventures together. Traveling with a baby may seem like a lot of work, but truthfully it's a pleasurable experience if you go prepared. So don't procrastinate, and enjoy seeing the world with your new bundle of joy.
Now that you have your passport sorted, here is a great post on where to travel with an infant.