We highly recommend that you explore beyond Siem Reap and the Angkor Temples. Getting from Siem Reap to Phnom Pehn, in Cambodia, is pretty easy and straightforward!
Getting around Cambodia does not have to be challenging or scary!
If you are wondering how to get from Siem Reap to Phnom Penh or vice versa from Phnom Penh to Siem Reap (in a safe and convenient way), then you have a fabulous guide for you!
Other Cambodia transport guides: Siem Reap Airport to Town (or vice versa) and Siem Reap to Sihanoukville/Koh Rong.
If you want to get from Siem Reap to Phnom Penh (or vice versa), you have several modes of transport options to choose from bus, plane, boat, taxi, and mini-bus.
As we were traveling with young kids, not even to mention that on this trip I was 22 weeks pregnant as well, so we were after something cost-effective, quick, and as pain-free as we could find.  
So we settled on plane tickets.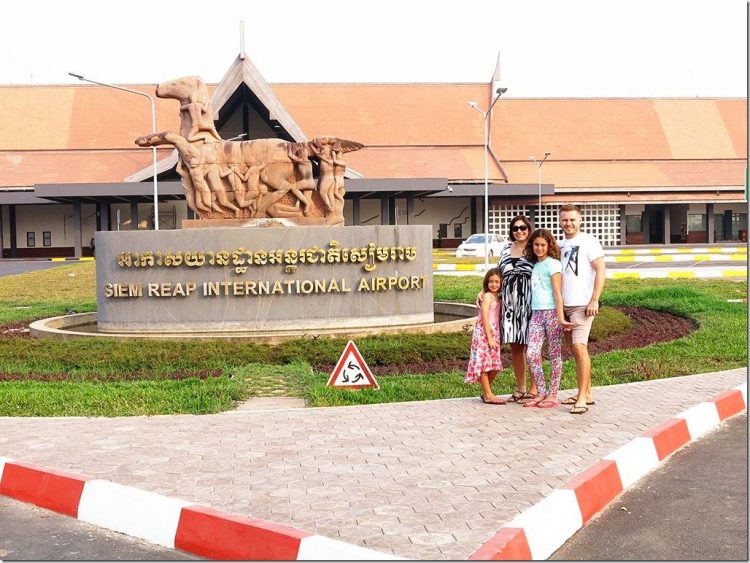 Normally I'm a great advocate for ground-level travel as it allows you to see so much more of the country whilst also getting you from point A to B, but as parents, we also knew that expecting our kids to enjoy a bumpy 6-hour bus trip might also just be too big of an ask.
Never mind expecting the kids or this pregnant lady to wait for the halfway stop on the 6-hour journey, before being allowed a toilet break!
So we bought plane tickets for a 45-minute flight from Siem Reap to Phnom Penh instead.  Easy-peasy!
How To Get From Siem Reap to Phnom Penh
Fly from Siem Reap to Phnom Penh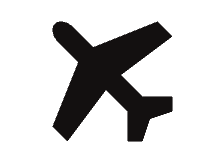 JOURNEY TIME: 45min+
COST INVOLVED: US $70+
Currently, there are three different airlines offering low-cost flights from Siem Reap to Phnom Penh.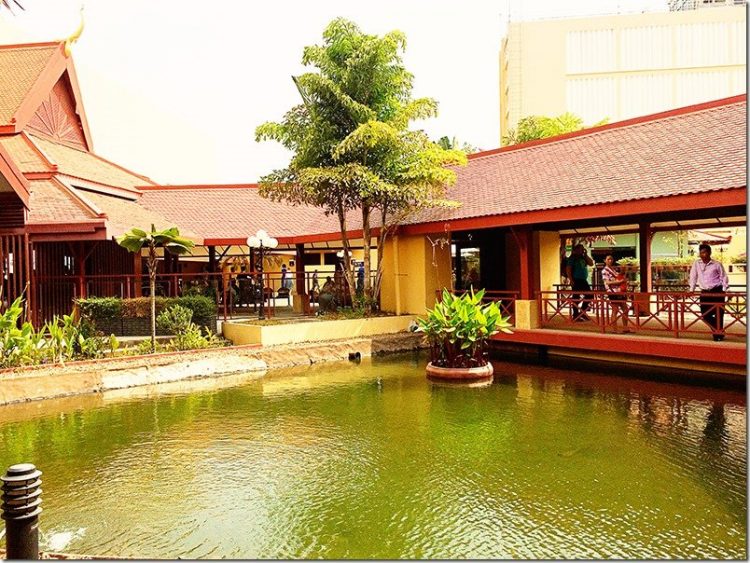 Phnom Penh Airport
Whilst the cost of the tickets is low (in our opinion), it is also the most expensive way of getting from Siem Reap to Phnom Penh, but also by far the quickest (45 min flights). Both domestic airports are pretty small.  
I think we went through the whole check-in and baggage scan process in about 10 min at Siem Reap.  
Phnom Penh airport was definitely busier, but I think we were out in about 30 min. Very smooth, with no hassles.
1. Cambodia Angkor Air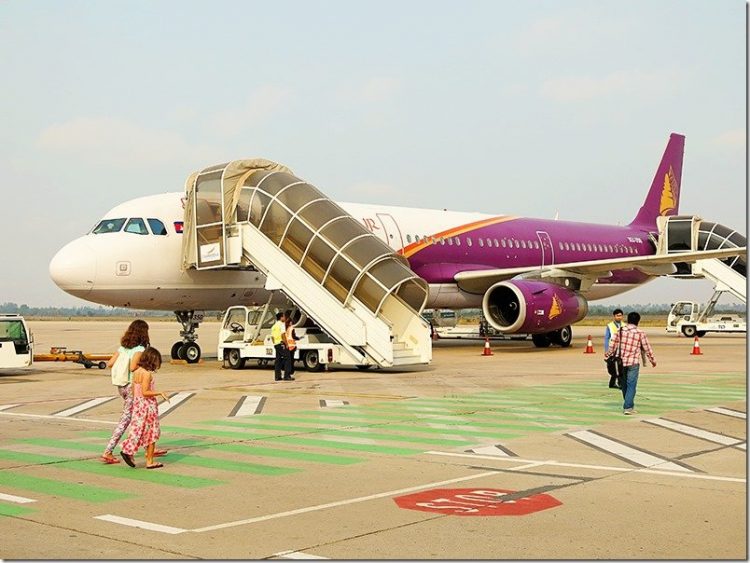 We chose to fly with Cambodia Angkor Air.  
This airline has the best reputation out of the three airlines you get to choose from, the reviews I read all mentioned that it is the safest flight option as well. 
We had a really smooth flying experience.  No complaints, plane was on time, no issues at all.
Tickets can be purchased online: Average prices are US$49 (flight) + US$20.90 (taxes) and this includes booked baggage of 20kg.
You should have a choice between 3 – 6 flight times to choose from, depending on your day of travel.
---
2. Cambodia Bayon Airlines
Another airline is available and is worth checking out to see how it compares to Angkor Air.
It could be hard to find a direct flight on this one and as we didn't fly with this brand, I can't comment on the quality of the flight.
Search for flights on Bayon Airline.  Booking only opens up round about 6 weeks prior to your flight date, so no need to be super organised here.  
Flight time is typically around 2h 05m, so you save more than an hour by grabbing tickets on Angkor Air instead.
---
Bus from Siem Reap to Phnom Penh
JOURNEY TIME: 6.5 hours+
COST INVOLVED: US $16+
Another option for travel is to grab tickets for the Siem Reap to Phnom Penh bus.  
Whilst we did not use the bus services on this trip, we did give bus travel a tester on a journey from Phnom Penh to Kep later in our holiday. 
1. Giant Ibis
If you wish to travel from Siem Reap to Phnom Penh, you can expect a journey time of around 5.5-7 hours.
The recommended bus option for this journey of 6.5 hours is definitely Giant Ibis. 
They are the newest company and base their travels around safety rather than just racing at a ridiculous speed to get from Siem Reap to Phnom Penh. 
Giant Ibis runs both day buses as well as night buses and their journeys include a stop for toilet breaks and food as well.
This bus company offers comfortable reclining seats with seat belts and power outlets to keep your electronics charged up.
They widely advertise their WiFi services, however we have seen way to many complaints about WiFi not being available for that claim to be reliable.
Costs: US$15 (Ticket) + US$1 (Transaction Fees if bought online)
Where to purchase tickets:  You can purchase tickets easily from any tour company around the city, and your hotel will be able to help you out with organizing tickets too. 
 We just bought our tickets online, that way we could choose our own seats. It was an easy straightforward process.
There are of course loads of other types of bus companies to choose from as well, some that offer tickets from as low as only US$9.  You can scout out more options and schedules here – Baolau.com
Siem Reap to Phnom Penh by Mini-Bus
JOURNEY TIME: 5 hours+
COST INVOLVED: US $11+
Mini-buses are convenient as they travel faster than large coach-style buses.  
They cut the trip short by at least 30 min as they generally take 5-6 hours to get from Siem Reap to Phnom Penh or vice versa. There are loads of companies to choose from here.
Seila Angkor is a popular choice, although probably the more expensive out of those on offer. 
Tickets will set you back around US$11-13 per person. You can book them here. 
However, it might be worth your while to have a look at various other options available on the BookMeBus.com site.
---
Siem Reap to Phnom Penh by Taxi and Van-Taxi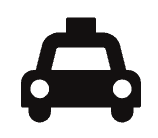 JOURNEY TIME: 5.5 hours+
COST INVOLVED: US $70+
Choosing to make the journey by taxi will cut down on your time on the road.
They typically get you from Siem Reap to Phnom Penh in about 5.5 hours, of course, that means that they drive at a faster speed than the buses.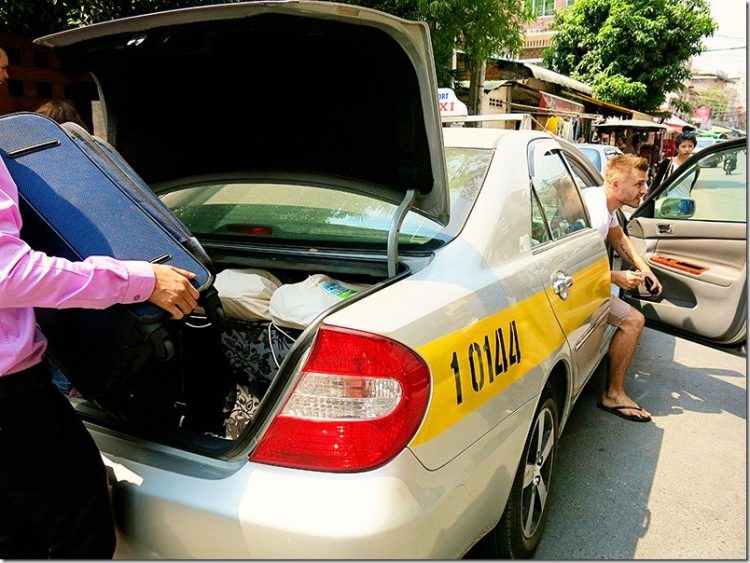 A taxi (can fit 4 passengers) costs around $70 – $85 for the journey. Do make sure you arrange a set price before you hop into your taxi!  
Van taxis (can sit up to 15 passengers) are more suitable for families or those with more baggage.
Don't assume that they all have seat belts, so do inquire if this is important to you. 
They cost around $115 – $180, so best to negotiate your price before you leave.
---
Siem Reap to Phnom Penh by Boat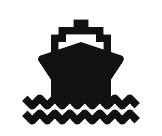 JOURNEY TIME: 4 hours+
COST INVOLVED: US $25+
Click here to check prices for the boat
During the dry season (when we were there), the boat from Siem Reap to Phnom Penh are not in operation as the water level is too low.
If you are traveling between July – March you can look into the option of getting from Siem Reap to Phnom Penh by boat.   
From what I have read about the state of the boat and the length of the journey I'm not sure I would recommend this choice of travel, but I will leave you to make up your own mind.  
Ferries depart Siem Reap daily at 7am from the dock at Chong Khneas. Tickets are $25-$38 for the 251km journey that lasts around 4-6 hours.  
These boats are geared towards the locals rather than tourists, so expect them to be run-down with no life jackets, you may or may not have access to a seat and from what I've heard they tend to break down a bit too.  
A great local experience plus some great sights of local Cambodian life around the lake. However, if you choose to travel on this boat trip from Siem Reap to Phnom Penh – good luck to you haha!
---
The Best Accommodation Options in Siem Reap!
Shinta Mani Club – Book it Now!
Golden Temple Hotel – Book it Now!
Sofitel Angkor Phokeethra Golf and Spa Resort – Book it Now!
---
The Best Accommodation Options in Phnom Penh!
La Rose Suites – Book it Now!
iRoHa Garden Hotel & Resort – Book it Now!
White Mansion – Book it Now!
---
Further Reading:
Find our 2 Week Cambodia Itinerary here
Read about our tips for visiting the Angkor Wat Temples with Kids
For more information on a highly recommended Day Tour from Siem Reap, click here
Find out about our glorious Siem Reap Accommodation
___________________________
Leave us a Comment:
Did you find your answer on how to get from Phnom Penh to Siem Reap?
Have you figure out how you would like to travel from Phnom Penh to Siem Reap?