Are you looking for how to get from Bangkok to Krabi? You came to the right place!
If you are planning a trip to Krabi, then you are in for a spectacular experience! This region of Thailand offers some of the most iconic beaches and islands in the country.
Krabi is home to the famous limestone cliffs which rise out of the sea.
The area also includes the Phi Phi Islands, and lush mangrove forests.
Krabi is a top destination on many Thailand itineraries – and for good reason!
With all that there is to see and do here, this beach paradise is the perfect place to enjoy the magic of Thailand.
---
Bangkok to Krabi Distance
Krabi is quite far away from Bangkok, with a travel distance of about 800 km.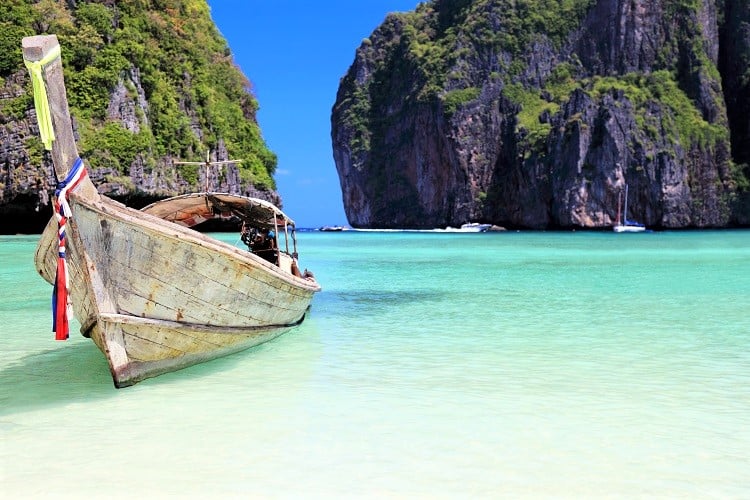 This makes flying between the two places one of the most reasonable choices. However, road and rail travel is available for those happy to take on a lengthier journey.
---
How to Get From Bangkok to Krabi
Bangkok is the starting point for most visitors to Thailand. The capital city offers a wide range of transport systems and is a great base for getting around the country from.
In this post, we have compiled a list of ways to get from Bangkok to Krabi in order to make your travels as smooth as possible!
Note: We have other transport guides as well, check out our guide on how to get from Krabi to Koh Lanta and more.
Option 1. Flights From Bangkok to Krabi
Bangkok to Krabi flights are the quickest and easiest way to get between the two destinations. There are various domestic airlines that run daily flights between the two places.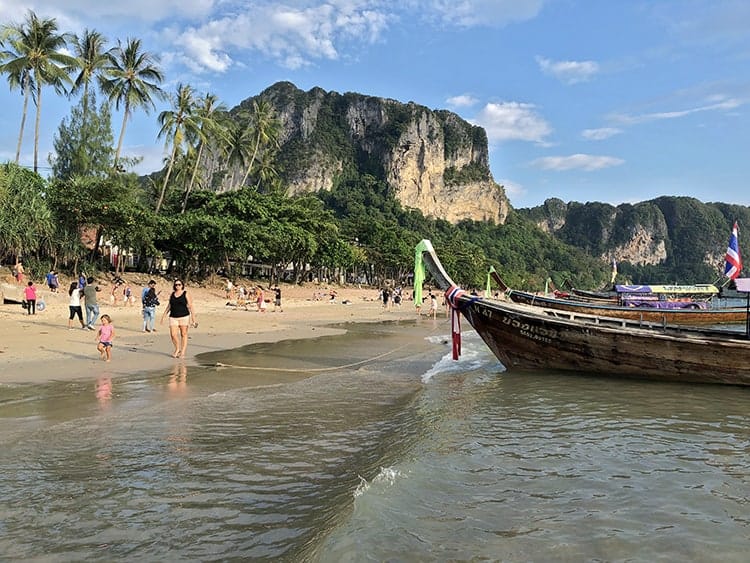 Ticket prices for this flight fluctuate, and it is possible to grab some great deals at times.
Many of the daily flights depart from the old Don Muang International Airport, which you can reach by taxi or bus from the city.
Journey Time: 1 hour 30 minutes
Perfect For: Travelers looking for the quickest route
Cost Involved: USD $80
Check out the current prices for the Bangkok to Krabi flight here.
---
Option 2. Train From Bangkok to Krabi
While there is not technically a Bangkok to Krabi train, rail travel is still a possibility. You can catch a train to Surat Thani station from Hua Lamphong station in Bangkok.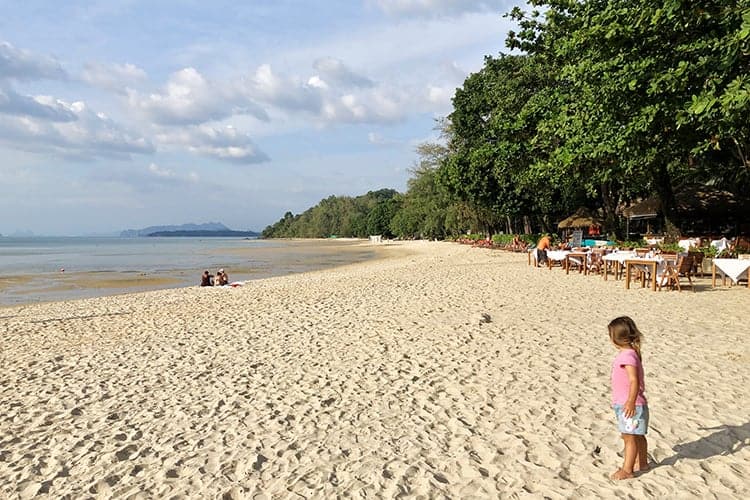 This leg of the journey should take around 11 hours. Then you can catch a bus or shuttle to Krabi, which should take around 3 hours.
Trains heading to Surat Thani depart every day and every evening. Comfortable 1st class sleeper tickets are available to make the journey a lot easier.
Journey Time: 14 hours
Perfect For: Travelers who plan their own transport
Cost Involved: USD $41
---
Option 3: Bus From Bangkok to Krabi
Getting to Krabi can be done by bus. When looking at how to get to Krabi, bus travel is not necessarily the quickest or most comfortable option.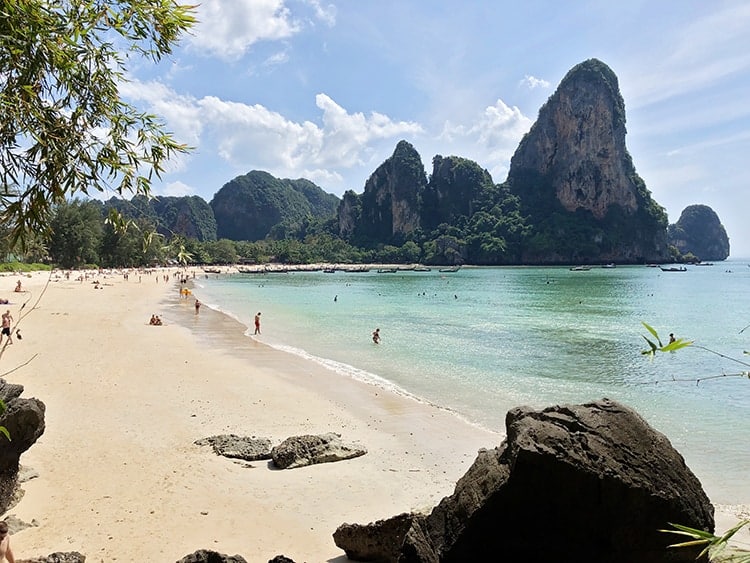 However, it can be done easily and at minimal expense. Airconditioned buses depart from the Sai Tai Mai bus terminal every evening.
These will take you straight to Krabi.
Journey Time: 12 hours
Perfect For: Travelers on a budget
Cost Involved: USD $30
---
Final Thoughts
Thailand offers its visitors many great ways of getting around.
This guide should have helped with your Bangkok – Krabi travels, and now you can go enjoy the wonderful things to do in Krabi. We hope you have a fantastic trip!
More about Krabi
Check out the best hotels in Krabi here.
Find out which are the top beaches in Krabi here.
See what are the most popular things to do in Krabi here.
---