As far as breathtakingly beautiful destinations go, Hawaii certainly tops the list.
From the crystal-clear waters to the stunning beaches and mountains – there's so much for you and your family to explore.
But why should you choose Hawaii as your next family vacation over other vacation spots?
6 Reasons Why You Should Pick Hawaii As Your Next Family Vacation
Are you looking for an ideal place to bond with your loved ones or take in some unique cultural experiences?
We guarantee that a trip to Hawaii will be one your whole family won't forget.
Here are six reasons this island paradise should be at the top of your bucket list!
1. Create Special Memories
Hawaii is the perfect destination for families looking to bond with each other while on vacation.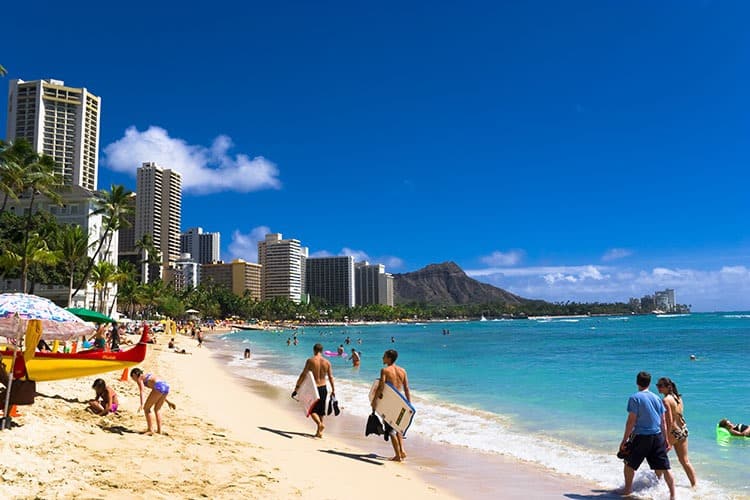 With its stunning natural beauty, there are plenty of opportunities to explore as a family and create amazing memories.
Choose from snorkeling along the coastlines of Kauai and Oahu to hiking up one of Hawaii's majestic volcanoes or discovering the lush rainforests that pepper the islands.
Additionally, a trip to Hawaii can provide endless opportunities for quality time together.
Spend a day at the beach building sandcastles or simply soak in some sun on one of Hawaii's many tropical beaches.
2. Spectacular Scenery and Landmarks
Hawaii is home to some of the most spectacular scenery imaginable.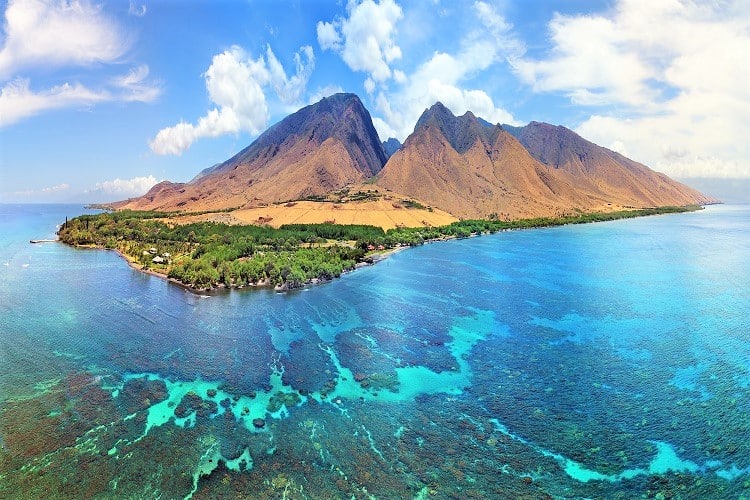 From the snow-capped peaks of Mauna Kea, boasting over 13,000 feet above sea level, to the stunning 3,000-foot-deep Waimea Canyon on Kauai.
Hawaii's incredible landscapes are awe-inspiring sights you must see.
The island also boasts a variety of landmarks and monuments that tell the story of Hawaii's rich culture and history.
There are also plenty of opportunities for adventure seekers.
Try taking up surfing or snorkeling along Oahu's North Shore, or explore Haleakala National Park in Maui.
3. Unique Cultural Experiences
Immerse in Hawaii's vibrant culture by attending Luau festivals and boat tours, quad bike trips, and visiting historical sites.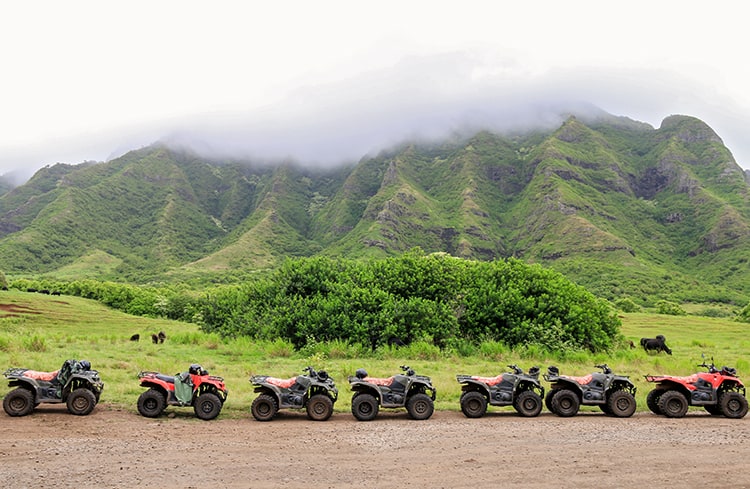 No matter what your interests are, Hawaii has something for everyone.
From the traditional Polynesian luau festivals to the majestic Hawaiian temples and ancient archaeological sites – getting a glimpse into this vibrant culture is an experience you won't forget!
You can also explore the island's rich history by visiting some of Hawaii's famous landmarks, like Pearl Harbor or Iolani Palace, famous temples like Pu'uhonua O Honaunau, and iconic sites like Hanauma Bay.
4. Activities for Everyone to Enjoy
Hawaii is a great destination for families looking for various activities that everyone can enjoy.
From surfing along the sunny shores of Kauai and Oahu to hiking through some of Hawaii's lush rainforests or exploring its majestic volcanoes, opportunities are endless.
Additionally, the island paradise boasts a variety of family-friendly attractions.
With opportunities such as stunning beaches, theme parks, and zoos, no one in the family will ever get bored.
For those who would love to relax and take in some sun, there are many stunning beaches with clear blue waters where you can lay back and soak up the beauty around you.
5. Delicious Cuisine
Hawaii is home to some of the most delicious, diverse cuisine in the world.
Many restaurants throughout Hawaii offer traditional luaus, serving poi and kalua pig for an authentic taste of island life whilst enjoying performances and live music!
Attending one of these events will be an unforgettable experience your whole family will look forward to!
Not only are these flavors delicious, but they can also help introduce your family to different cultures and customs.
Along with Hawaiian favorites you'll also find a unique culinary experience built on the fusion of local ingredients with flavors from around the world.
From fresh seafood, exotic fruits, vegetables, or even international specialties like Chinese dim sum, Sushi or Spanish tapas – Hawaii has it all!
6. Unique Wildlife to Discover
Hawaii is home to some of the most unique wildlife in the world.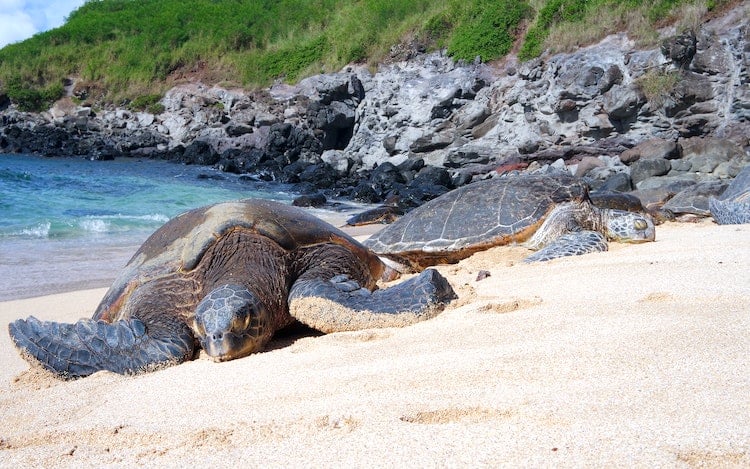 From vibrant tropical fish and coral reefs to sea turtles and humpback whales – you can explore the beauty of Hawaii's ecosystems.
January is the start of the peak whale-watching season so it is for sure one of the best holiday destinations in January if whale-watching is on your bucket list!
You will also find plenty of native species, such as dolphins, boar, mongooses, and even snakes in Hawaii.
Whether you're a nature lover or just looking for an unforgettable experience with your family – discovering Hawaii's unique wildlife will be one of your fondest memories.
Final Thoughts on Why Hawaii Is The Perfect Destination For Your Next Family Vacation
Hawaii is a great destination for all of the family!
Whether you prefer relaxing by the beach or getting involved in all of the activities, there is something for everyone. See our guide to the best family day trips for some ideas on how to get the whole family stuck in!
From cultural experiences to unique wildlife and delicious cuisine, there is so much for your family to discover and enjoy together.
To make sure you find time for all of your activities, take a look at our Top Tips to Planning your Family Vacation!