Childhood stories are not just confined to the pages they're written on. They extend beyond the ink, breathing life into real-world destinations.
These magical places, steeped in literary history, beckon travelers to step into the vivid worlds of their favorite tales.
As adults, revisiting these enchanting sites not only stirs nostalgia but also deepens our appreciation for the narratives that shaped our youth.
The journey into these beloved stories will strengthen your relationship with children, making it much warmer and deeper.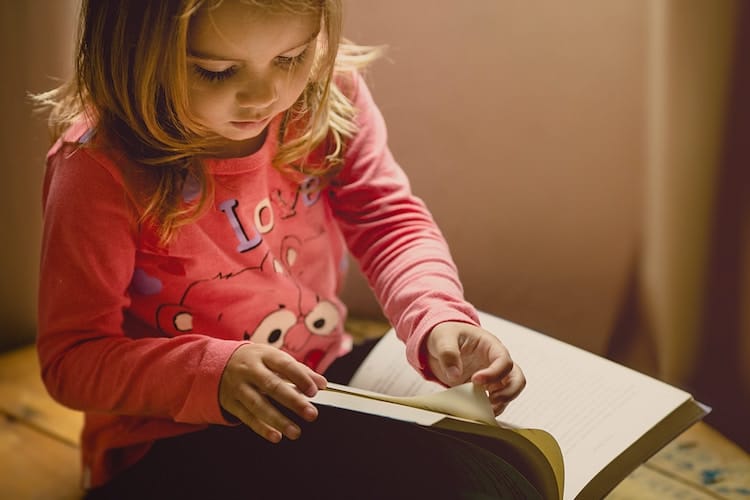 No doubt, both of you will truly love the experience!
---
5 Literary Travel Destinations
Below are our top picks of the most enchanting literary travel destinations for you to visit with your child for wonderful cultural immersions.
1. The World of Winnie the Pooh: Ashdown Forest, England
Deep in the heart of England lies Ashdown Forest, a place that provided the backdrop for the playful and heartwarming tales of Winnie the Pooh. A.A. Milne's series, inspired by this serene locale, continues to captivate readers and travelers alike.
If your child loves Winnie the Pooh and dreams of exploring this enchanting nature but is limited in time because of school tasks, you can assign your papers to a trustworthy essay writing service and open up your schedule. By delegating academic assignments, you can embrace literary adventures more fully.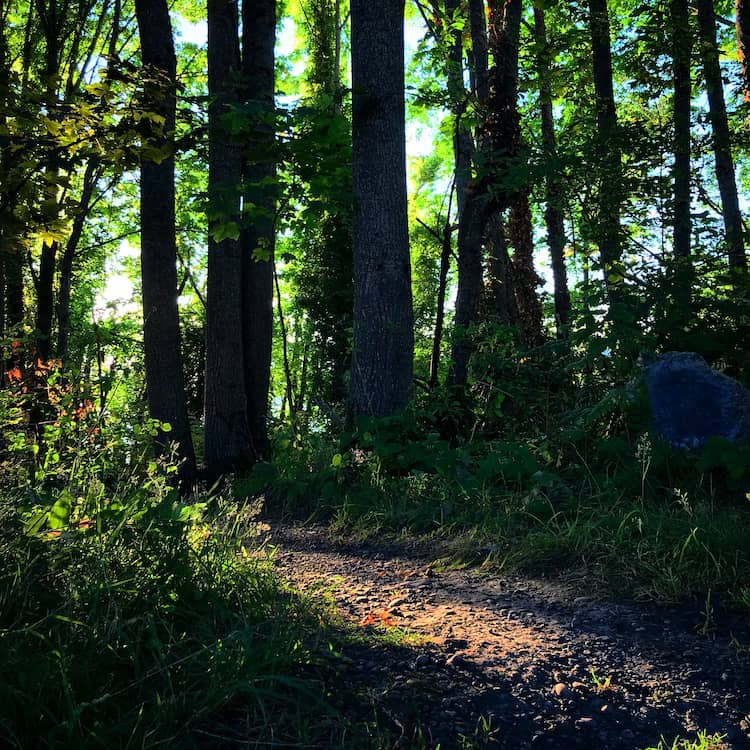 In Ashdown Forest, you can wander through the very woods that Pooh Bear and his friends called home, feeling the tales come alive.
The Hundred Acre Wood, while a fictional name, embodies the essence of Ashdown, a literary travel destination offering both tranquil moments and delightful discoveries.
Among the many highlights is the iconic Poohsticks Bridge, where you and your children can recreate Pooh's favorite game, dropping sticks into the stream below and eagerly waiting to see which one emerges first on the other side.
It's a timeless, simple pleasure, connecting generations of Pooh lovers to a cherished piece of literary history.
---
2. Journey through Alice's Wonderland: Oxford, England
Lewis Carroll, the imaginative mind behind "Alice's Adventures in Wonderland," was profoundly influenced by his surroundings at Oxford's Christ Church College. This iconic institution wasn't just a place of academic pursuit; for Carroll, it was a playground for creativity.
Drawing on his experiences, he introduced readers to a whimsical world. But did you know the story has roots in reality?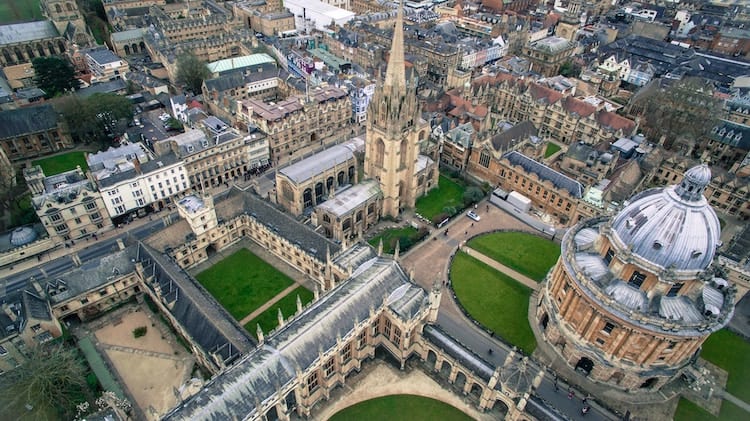 Alice Liddell, the young daughter of the college's dean, was the real-life inspiration for his central character. Their close bond and shared moments are said to be the essence of the enchanting tales. For many scholars and enthusiasts, diving deeper into this history becomes a passionate project.
So if your kids are fascinated by the magic of Alice's Wonderland, a trip to Oxford's literary travel destinations isn't complete without a visit to the Alice Shop.
Nestled on St. Aldate's Street, this quaint establishment has been a haven for Wonderland fans. Selling Alice-themed memorabilia since the 19th century, it's more than just a store; it's a step through the looking glass.
---
3. Chasing Pippi Longstocking: Visby, Gotland, Sweden
Astrid Lindgren, one of Sweden's most celebrated authors, introduced the world to Pippi Longstocking, an extraordinary girl with strength, wit, and a penchant for adventure.
This fiery redhead with mismatched stockings will surely capture your kids' hearts, becoming a symbol of freedom and imagination.
Visby, a picturesque town on the island of Gotland, played muse to Lindgren. With its cobblestone streets, medieval walls, and ancient ruins, Visby effortlessly painted the vibrant backdrop for Pippi's escapades.
Those familiar with the tales will recognize it as the town near Pippi's home, exuding the charm and whimsy that Lindgren envisioned.
For the avid literary travel destination seeker, a detour to Villa Villekulla is a must when in Visby. This iconic yellow house, with its tilted shutters and peculiar architecture, is where Pippi lived with her horse and monkey.
Today, it stands as a testament to Lindgren's brilliance, allowing visitors to step into the pages of the book and relive their favorite Pippi moments.
Whether you're seeking nostalgia or introducing a new generation to Pippi, Visby is a portal to a world of adventure.
---
4. In Search of the Secret Garden: Yorkshire, England
Frances Hodgson Burnett's "The Secret Garden" has enchanted readers for generations and your kids will be no exception. Set against the moody backdrop of Yorkshire's moors, the narrative paints a vivid picture of England's green expanses.
While the novel's garden remains a fictional haven, Yorkshire's very real gardens prove to be one of the most fascinating literary travel destinations.
The historic Helmsley Walled Garden stands as a testament to this charm, inviting your children to explore its lush corners and feel the story come alive.
---
5. On the Trail of Anne of Green Gables: Prince Edward Island, Canada
L.M. Montgomery, the creator of the beloved "Anne of Green Gables" series, had an unbreakable bond with Prince Edward Island.
The island, with its rolling landscapes and captivating seascapes, wasn't just a home; it was the canvas on which she painted her stories.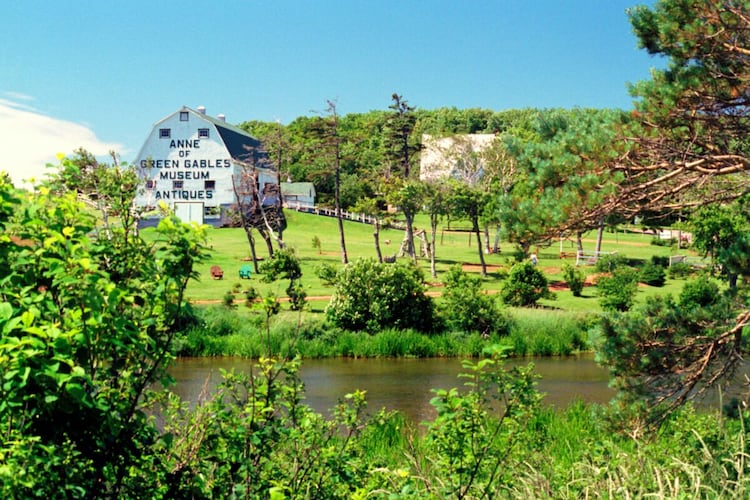 Central to Anne's tale is the Green Gables Heritage Place. This farmstead, with its iconic green-roofed house, captures the essence of the novel.
Nestled in Cavendish, a great literary travel destination, visitors can wander through Anne's room, stroll Lover's Lane, and reminisce about their favorite chapters.
Each corner seems to whisper tales of Anne's misadventures, making it a literary pilgrimage site.
Annually, the Montgomery festival celebrates this cherished connection. Children and their parents from across the globe flock to the island, adorning straw hats and red braids, honoring both Anne and Montgomery.
Workshops, theatricals, and recitals bring Avonlea to life. For devotees of the series, Prince Edward Island isn't just a travel destination; it's a family journey back to childhood, filled with wonder and nostalgia.
Canada is a great place to visit with children, why not check out the best towns to visit and extend your explorations?
---
Final Thoughts
You've surely felt a unique magic in retracing the steps of your favorite literary characters. As we venture into these real-world places, we're not just sightseeing; we're journeying back to our childhood, rekindling memories, and reigniting the joy of timeless tales.
Each destination is not just a place but a family travel experience. Whether a garden in England or an island in Canada each offers a chance to relive the stories that once filled our nights and fueled our dreams.
Isn't it wonderful that our children will be able to enjoy these stories to the fullest?
Check our blog post on the best 5 ways to educate while traveling if you want to think of more ways to learn whilst exploring the world with your kids!