If your New Year resolution is to take more trips with your family, then you are in luck. From British Columbia to Newfoundland and all the way to Labrador, there are several fascinating towns in Canada that await your arrival.
Whether you want to make use of your skis or your super-flattering snorkel masks, you can find the perfect place to spend your vacation here.
Although most tourists tend to visit the most populated and most popular tourist spots in Canada, unfortunately, they tend to miss out on some of the most beautiful landscapes and towns in the country.
Before you go to Canada with Kids
BIG TIP! If you're not a US citizen, you must have an eTA to cross the Canadian border. You must apply online for the Canadian visa at least 3 business days prior to the planned travel.
You can use your phone, laptop, PC, or even a tablet and complete the application process within minutes from any place you want! Approved eTA will be delivered directly to your email box in the form of a PDF file.
Please note that the eTA is also obligatory for children and all family members must have separate entry permits.
Top 5 Small Towns to Visit in Canada with Your Family
If you are planning a trip to Canada with your family in the future, make sure to consider visiting the following small towns:
1. Jasper with Kids in Alberta
For a quiet retreat, head to the Alpine town of Jasper. Set among the towering trees and rugged mountain peaks of the Jasper National Park, this unique destination will have you turning off your smartphone.
There are several reasons to pay a visit to this town, including hiking, biking, canoeing, and skiing, just to name a few. There are plenty of hikes in Jasper that are perfect for younger kids too.
You won't be judged if you keep your eyes peeled for the Big Foot as you make your way to the turquoise lakes.
No matter the time of year, it's always a good time to visit Jasper, canoeing and hiking in the summer, and snowshoeing in the winter.
2. Tofino, Vancouver
Tofino is loved for being calm and having the best surfing locations. Chances are you'll love it too after you spend some time whale watching or exploiting Hot Springs Cove.
Watching the storm is another favorite form of pastime here, so make sure to bring your camera.
Head out in the winter to watch the storm, or visit from May through October for drier weather and better whale-watching conditions.
If you choose to stay at the Cox Bay Beach Resort gives you direct access to the beach.
Want to explore more of Vancouver? Here is a great Vancouver itinerary that you can easily do in 3 days.
3. Alma, Quebec
When you book a trip to Alma, located on the shores of the Bay of Fundy, you can witness the famous 50-foot tides.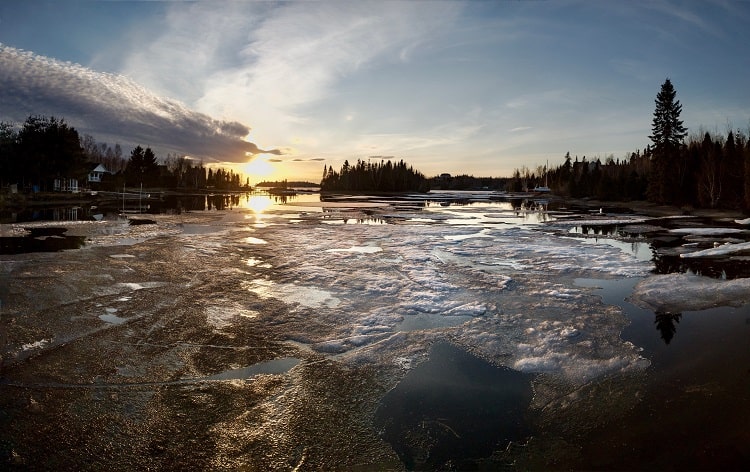 Here you can walk outside and slide your toes in the sand of the ocean floor during the low tide. And while you're at it, be sure to try the locally cooked lobster.
The best time to visit Alma is summer when you can witness the breathtaking tides from the docks at the Alma Harbor.
However, if you go during the winter, rotating snowmobile trails will be there waiting for you. Stay at the New Horton Lake Inn, and be sure to enjoy the private garden and spacious lanai.
4. St. John's, Newfound Land
For many reasons, people love St. John town, from the historic character of Water Street to the stunning natural scenery.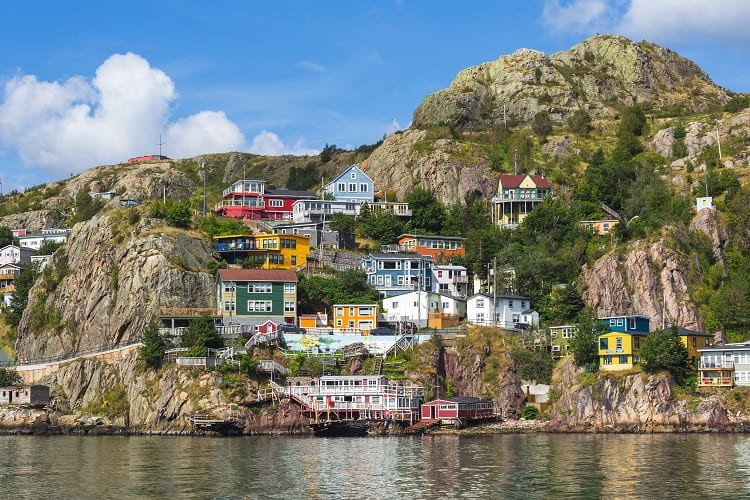 The weather in St. John is certainly not taken for the Mediterranean, but July and August are a bit like it.
If you like the cold, you can, of course, visit during the winter for a good hike in the fresh air along the East Coast Trail.
Book a stay at the Local Murray Hotel in the heart of town, and you will have brick walls and stone fireplaces to keep you warm in your room.
5. Tadoussac
A 3-hour drive from Quebec perches the town of Tadoussac. Many tourists who like to watch whales tend to visit the place.
This is the place where whales gather during summer before their migration. Because of this special event, several companies can offer you Tadoussac Whale Watching Tours that will bring you close to the most enormous creatures in the world.
If you do not like these close encounters, you can enjoy watching them from the shore. Aside from this, Tadoussac is an artistic town, and you will simply be amazed by its shops and magnificent streets!
Final thoughts
There is more to Canada than the big cities and huge mountains. The secret of enjoying the country's wonders is to visit the hidden gems such as the small towns we mentioned in this article.
These villages are easy to access and very hospitable to the extent that you will wish you could move and live there forever.
The people are friendly and helpful, if you find yourself lost somewhere or you won't find your way somewhere, all you have to do is ask the next person you see. You are guaranteed to get help!
What are you waiting for? Get your eTA to Canada online and start packing for one of the best trips of your life!