For your winter holiday, you can either take the family to some classic Christmas destinations to get in the festive spirit or for some off-season sun if you missed out in the summertime.
There's always something magical about heading somewhere snowier in the festive season, right?
Whether that be off to the Alps to enjoy skiing down the mountains or to European cities to see the snow-covered rooflines and Christmas markets.
However, as most of us have missed out on the summer sun in recent years, why not treat the family to some winter sun this year by taking a trip to the best city to visit in Europe in December.
5 Tips for the Best Family Winter Vacations
Check out our recommendations for the best family vacations for winter break:
1. City Breaks
Make Christmas that extra bit special this year and take the family on a city break to see some of the Christmas markets. Prague, Bruges and German Christmas markets are just a few of our favourites.
The best place to enjoy ice skating, rides, yummy food, Christmas lights and decorations. Christmas markets are also the perfect place to find handmade Christmas decorations and toys, local artwork and unique Christmas gifts for the rest of the family.
2. Summer Sun Holidays
For those desperate for some sun, winter Spanish holidays are a great way to get you and the family out in the sunshine.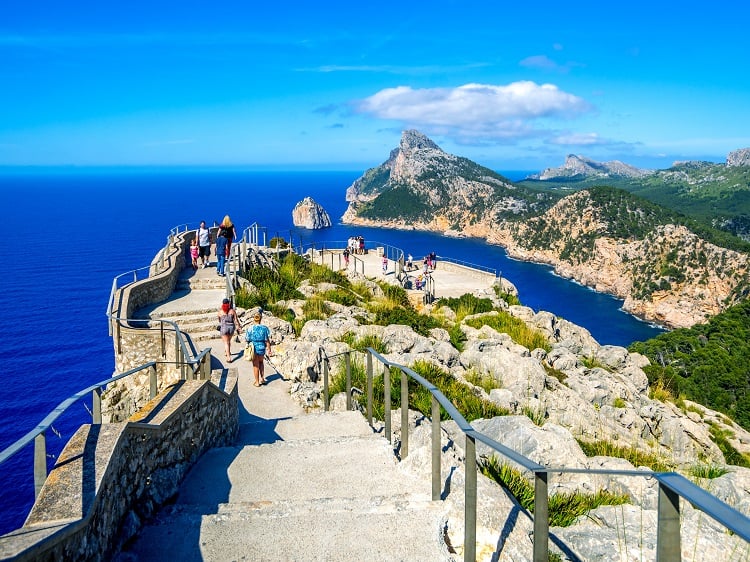 With days getting shorter and darker, the weather getting colder and more miserable in the UK it can be increasingly difficult to entertain the family.
So why not avoid 'SAD' (seasonal affective disorder) this winter and treat yourself and the family to a warmer winter holiday to lift your Christmas spirit.
Activity holidays are perfect for all generations in the family. You are able to choose the level of difficulty for your walking or cycling holiday to suit your family.
If you have a younger family, or you're planning on taking the grandparents then it may be best to go for Grade 1-2 holidays – these activities remain easy to moderate.
However, if you have more adventurous teens then you may want to up the ante and try Grade 2 and above where the activities become more challenging and strenuous.
3. Staycations
If you're still not confident travelling abroad, then there are some beautiful locations across the UK to escape to for some quality family time over Christmas.
There are a whole host of winter staycations available across the UK with local family fun activities for everyone to take part in.
In case the winter sun doesn't make an appearance for you, I'd recommend planning some indoor activities or taking some things to keep the kids entertain inside.
This could be playing board games, doing a bit of Christmas baking or arts and crafts.
4. Ski Holidays
A favourite for many families every year is to take a ski trip. Skiing is a huge part of some families as it is an opportunity to drag the kids away from their screens and spend special time together as a family.
Ski holidays are particularly great for multi-generational family holidays as there is something for everyone to enjoy.
Les Arcs and La Plagne have been bestselling ski resorts in recent years, being particularly popular with families as they have wide safe slopes for all abilities.
While the more adventurous members may choose to jump, race and chase each other down the slopes, others would rather sit, eat and drink all day long while looking at the stunning snowy views.
5. Lapland
The perfect holiday to get into the Christmas spirit and keep the kids entertained is Lapland! Being that Lapland is essentially a snow-covered playground, it is the perfect place for families to go during the festive season to keep the kids entertained.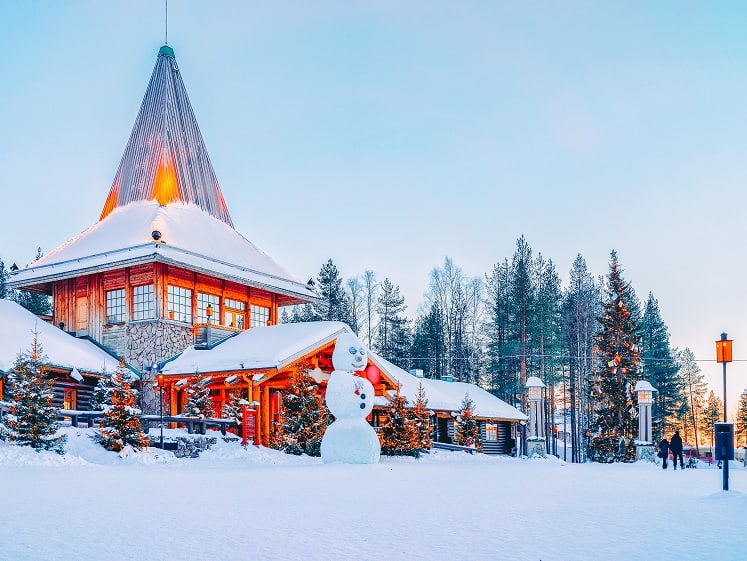 Aside from getting to meet Santa and his elves, Lapland offers an extensive range of activities for the whole family to enjoy this Winter.
Activities on offer range from snowmobiling, reindeer sleigh rides, ice fishing or you can go to see the Northern Lights – a once in a lifetime opportunity.